Sign in or register for a JobTech account.
Jobs that require

amazon web services

skill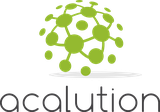 Wine.Delivery is a promising e-commerce startup and a trademark of Acalution Pte. Ltd.. It is a first class fully automated online marketplace for wine and spirits. We serve the Singapore wine market with a wide variety of wine and an outstanding online shopping experience. All wines are delivered directly to the customer's doorstep with utmost care through dedicated drivers in a fully professional manner at the perfect storage temperature.
We are looking for a self-motivated and experienced candidate with software engineering background to join our agile team!
Your Role:
• Design, develop, test, deploy, maintain and improve Wine.Delivery e-commerce site
• Design, develop, test, deploy, maintain and improve REST API for Wine.Delivery mobile app
• Work with Project Lead/ Manager to propose technical solution
• Actively participate in Scrum ceremonies
Requirements
• At least 3 years of experience in PHP and MySQL
• Proficient in Web technology stack (JavaScript, jQuery, CSS, HTML) and Magento
• Candidates with knowledge in Git source control, Payment Gateway integration, Elastic Search and Containerization Technology (eg. Docker) will be preferred
• Experience in AWS and React is a plus
• Fast learner, self-motivated, team player and detail-oriented
Why join us?
Acalution is a great opportunity for you to realise your potential. As the business grows, we are acutely aware that our people are the backbone of the company and hence are dedicated to rewarding contribution, diversity, excellence and commitment.
If finding solutions to complex problems, learning continuously, and driving change excites you, then let's have a chat. We are saying it's going to be worth it.
Skills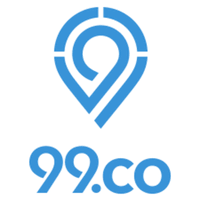 99.co is looking for a Backend Engineer with a focus in Site Reliability to join our diverse team of people who are passionate about taking the real estate industry properly into the age of technology through innovation and a desire to solve its multitude of challenges.

This will involve a healthy mix of system and software engineering skills to ensure 99.co is performant and available as it scales to the greater region of South Asia and beyond.

What you'll do:
Writing application APIs, maintain and improve the infrastructure that keeps 99.co running beautifully.
Build and optimise internal tools to improve team productivity.
Participate in change control, release planning, and other operational planning
Remain current on industry leading solutions in both private and public cloud hosting (Amazon Web Services (AWS), Google App Engine, etc.)
Partner closely with the respective product and support teams on production issues and issue resolutions.
Keeping a constant eye on improving automation, scale, reliability, security, and visibility of overall production health.
What you are/have/will be:
BS or MS in Computer Science or a related technical discipline preferred but not required. Equivalent practical experience is a reasonable substitute.
Self motivated and a deep feeling of ownership.
'Uptime'. Now that's something that makes you smile
You can't stand sloppy APIs, and you know when you should return 401 vs 403 vs 418
You agree that code is for humans to read and only incidentally for computers to execute
You have no problem setting up and configuring a Linux/UNIX server from scratch
Able to conceive, convince, implement and maintain reasonable database schemas for our data
Proficient in some of the programming languages: C++/Java, Javascript, Python or Go.
Experience in the Linux environment and a good understanding of its fundamentals and internals: filesystems and modern memory management, threads and processes, the user/kernel-space divide, etc.
A good understanding of large-scale distributed systems in practice, including multi-tier architectures, application security, monitoring and storage systems.
Working knowledge of the TCP/IP stack, internet routing and load balancing.
:() { : | : }; : makes you giggle
You RTFM and will paste an html peace character somewhere in your application.
Skills As a product engineer, you will be responsible for designing, developing and testing an end-to-end solution in the "securezapp" platform. You will report to the VP of engineering and closely collaborate with him in understanding customer requirements and business goals.You will also assist in activities such setting up build, CI/CD and other software delivery automation and also assist in deploying solution in the customers environment.Nice-to-havesKnowledge/Certification: AWS Certified Developer Read more
(Associate).Experience in a product startup is highly preferred.Working knowledge of serverless microservice architecture is a plus.Familiarity with Machine and deep learning techniques (e.s.p in the area of NLP)Full Time position based in Singapore. Should have valid work permit.
Skills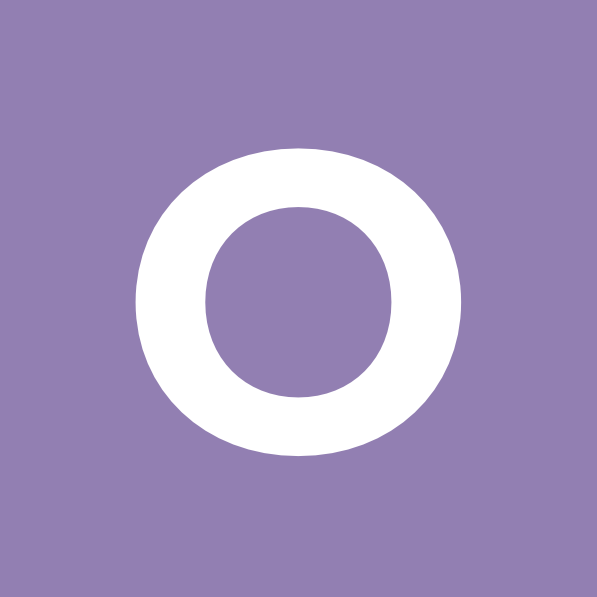 $3,300 - $3,700 a monthPermanentWork Location: Jurong5 Days/weekAWS, yearly variable bonus etc.Job Responsibilities:Prepare and follow up on sales quotationsHandle order fulfilment and processing of ordersWork closely with logistic, back office and production plants to ensure the customers' delivery requirements are metHandles full spectrum of shipping documentation, invoicing, packing list, L/C negotiation, certificate of origin, health certificate etc and send all necessary information and documentations to customers on a Read more
timely basisHandles requires from customersOther administrative and ad-hoc duties assignJob Requirements:Prior exposure to commercial correspondence and common trade terms, some experiences in professional telephone communication with business partnersMust have experiences in shipping termsPossesses minimum of 3 years relevant experiencesIf you met the above requirements and keen to apply, please send your updated resume with the following details, in MS Word format:Position applying forCurrent remunerationReason for leavingExpected remunerationNotice periodWe regret that only shortlisted candidates will be notified.Lee Keck Ying (Jol) | EA License No : 06C4642 | EA Reg No : R1877544Job Types: Full-time, PermanentSalary: $3,300.00 to $3,700.00 /monthExperience:shipping industry: 2 years (Required)relevant: 3 years (Required)Location:Singapore (Required)
Skills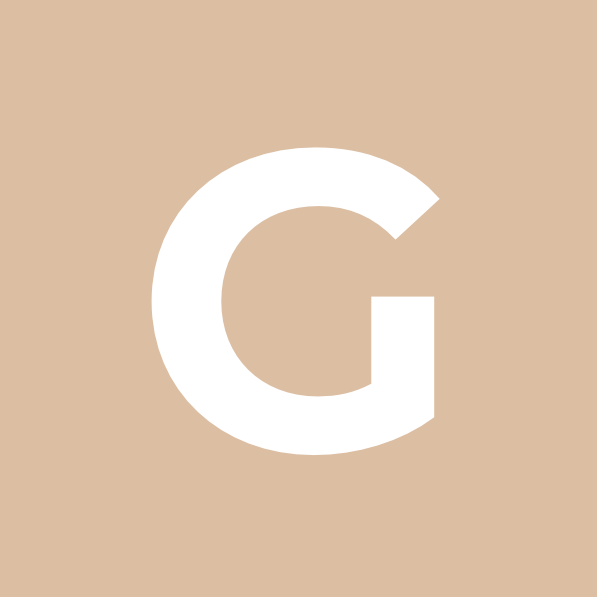 Job Description Our client is an international company who specializes in delivering rich media apps on multiple platforms ranging from Smart TVs, gaming consoles and media devices to smart phones and tablets. They are currently looking for JS Developers / Engineers to join its growing Professional Services team in Singapore. Objective of role: Primarily software development of JS and other front end devices applications. Building dynamic web applications Read more
using JavaScript frameworks such as React.jsYou will work on applications for world famous brands from idea stage through to market launch. Your role can also include customer discussions, requirements analysis and testing support. Skills and ExperienceStrong web development experience (HTML, JavaScript, CSS)Good understanding of development methodologies, testing practices, and tools and knowing when to apply each method to achieve the desired outcomesStrong experience and knowledge of Design and Architectural patterns and knows when to apply themStrong communication skills and knows when to ask for help and bounce ideas and solutions off peersResponsibilities:Degree in Computer Science, Software Engineering, IT or related discipline2+ years' professional experience developing React.js / Node.js -based web applicationsProficient in HTML5 and JavaScript ES6Experience designing and building RESTful API services on Node.jsExperience in using cloud service providers (e.g.: AWS, Azure, Google Cloud)Experience integrating open source or 3rd party API's and Libraries highly desirableExperience in other tech stacks is also beneficial (.NET, Java, Ruby, PHP, etc.)Exposure to Agile, Continuous Integration, Test Driven Development is a plusMust have excellent problem solving skills and love technical challengesExperience in Video and media based development projects (DRM, OVPs, Advertising, Analytics) is beneficialInterested applicants please email your detailed resume in MS Word format to (Hidden Text) for a confidential discussion.EA Reg. No R1102193 | EA License. No.12C5083
Skills

Do you want to work on a product that is growing quickly and changing the face of the industry? As a team leader, you will mentor a small group of coders with a view to increase each individual's coding skill and collaboration skills. You'll be working in a high growth environment, identifying and guiding smart and motivated developers that can deliver in an agile fashion what our customers need.  Responsibilities Daily Read more
Expectations Lead a small team of highly effective agile developers through providing daily technical consultation and on-going coding leadership, guidance and support Participate in internal code reviews and manage technical issues and escalations Proactively maintain overall system architecture Collaborate with product managers and clients to deliver growth Minimum Qualifications Degree in Computer Science/Eng/IT 3+ years experience managing and leading engineering teams AWS, PostgresSQL, Python/Django, Ruby/Rails, HTML/CSS, Git Persistently pushing the boundaries of impossible. Build a team of smart engineers who are equally if not more passionate about the craft of creation through code. High performing while growing personally and professionally to achieve a common vision; to become the centre of coding excellence. Always valye adding and customer focus, build only to deliver strategically necessary features which allow for nimbleness and agility. Become an influencer in your craft.
Skills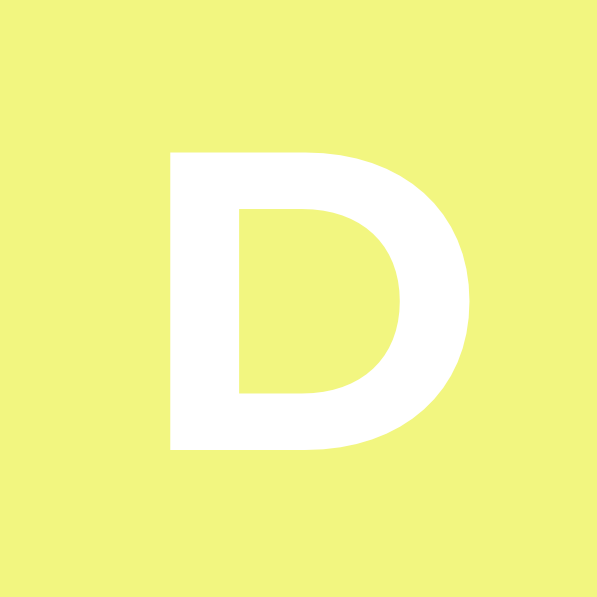 Diversiteam is a global marketplace of vetted engineering talent that enables opportunities for young individuals to get out of their comfort zone, expand their horizon and develop themselves personally and professionally by pursuing a career overseas. To do so, we operate as a marketplace to effectively connect this aspiring talent with rapidly growing organisations such as start-ups and agile SMEs. Thus these organisations have the advantage of building Read more
competent teams with fresh ideas, technological know-how and a solid understanding of foreign markets, cultures and consumer behaviour. In addition to that, the diversity and cross-cultural exchange that we empower in teams is one of the essential factors that helps our clients to drive their creativity, innovation and global competitiveness to be future-ready for tomorrow's global economy. The vision that we pursue is to enable opportunities for aspired individuals and organisations to unfold their full potential and deliver results that they can be proud of. To make this a reality our mission is to shape diverse teams of creativity, innovation and development that would benefit both, organisations and its employees. We at Diversiteam are currently looking for an enthusiastic Software Engineer / Full-Stack Developer who is passionate about technology, is open for new challenges and wants to develop something that she/he can be proud of. Your job scope & responsibilities will be: · Work closely with the team on new product and features development  · Develop new algorithms and automation functionalities · Drive the performance of the product to its highest potential · Explore and implement new technologies Skills & characteristics that we are looking for: · Experience with technology frameworks and architecture of Wordpress and AWS · Experience in front and back-end product development · Self-starter with hands-on approach and willingness to take new challenges · Proactivity, creative thinking and problem solving skills · Dedicated team player who shares our values Diversiteam is a great fit for you if you have the desire to: · Operate in a dynamic and fast paced working environment with a steep learning curve · Receive mentorship and learn about entrepreneurships and startups · Operate in an organisation where you know why you are doing what you are doing, where you take ownership for your work, bring in fresh ideas and deliver results that you can be proud of · Work on an international scale and engage with people around the globe and different cultures  · Participate in various workshops, fairs and networking events · Be part of the startup community, expand your network and grow personally and professionally If this is something what you find exciting, we would love to hear from you! Send us your CV including examples of your previous work to career@diversiteam.io with the subject "Full-Stack Developer Internship". We would love to hear why you would like to join Diversiteam and how you might be a good fit. Please indicate your time of availability. To find out more about us visit diversiteam.io/about.  Possible start: Immediately, Full-time Diversiteam
Skills Why Join? - Global leader in the elevator and escalator industry - 5 days work week - Attractive staff benefits, eg. on target bonus, leave, comprehensive insurance - Great emphasis on people welfare, growth and development Job TypePermanentSalary RangeRange from $3000 to $5000 (Depend on experience and qualification) 1 month AWS + Up to 3 months VB Transport AllowanceWorking hours / Location:Monday to Thursday: 8.30am to 6pm Friday: Read more
8.30am to 5pm KallangJob Responsibilities This position will be report to Project Manager Supervise project deliverables regarding site co-ordination and installation of Lifts and Escalator Ensure adherence to and enforce safe work methods, procedures and policies regarding all site activities & Administer contract requirements for all projects assigned.Conduct periodic checks of site progress and inform Main Contractor of discrepancy, if any; Monitor the approval of drawings, delivery from factory and update Project Manager Certify work done by subcontractors and materials delivered by suppliers and follow up with customers on monthly collection; Procure local materials as per Bill of Materials Attend meetings with Consultants, Contractors and Authority, whenever necessary; Document all key activities (Dates of handing over) in accordance with contract conditions and to Company's procedures; Submit quotations and obtain approval for variation orders in accordance with the contract conditions Assist in preparing reports for Project Manager for Clients & the Project Steering Committee Any other duties as directed by the Project Manager from time to time .RequirementCandidate must possess at least a Diploma, Engineering (Mechanical) or equivalent. At least 3 year(s) of working experience in the related field as Project Engineer Preferably Managers specializing in Engineering - Civil/Construction/Structural, Engineering, Mechanical/Automotive or equivalent.Interested candidates, please submit a detailed resume to Anson Koh at [Click Here to Email Your Resume] "We regret to inform that only shortlisted candidates will be notified" Email Address: [Click Here to Email Your Resume] Koh Kar Fu (Anson) | Recruitment Consultant | CEI No. R1655013 ScienTec Consulting Pte Ltd (ScienTec Personnel) | EA License No. 11C5781 By submitting any application or resume to us, you will be deemed to have agreed & consented to us collecting, using, retaining & disclosing your personal information to prospective employers for their consideration.
Skills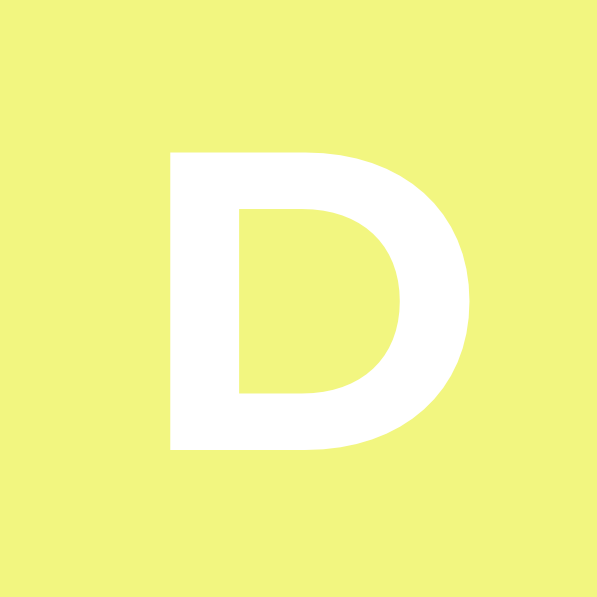 Roles & ResponsibilitiesAccountabilitiesDevelopment of the internal engineering productivity tools and environments.Design and implement for cloud deployments (Private and Public cloud);Be an innovative and hands-on DevOps capable of looking at both the technology and strategy around the platform.ResponsibilitiesProvide strong implementation for processes, automation, best practices, documentation.Development and operation of continuous integration and deployment pipelines.Ability to conduct research into software issues and products as requiredWorking with the latest tools and Read more
techniquesHands-on coding and mentoring, usually in a pair programming environmentWorking in highly collaborative teams and building quality environments.Ability to effectively prioritize and execute tasks in a high-pressure, fast paced, global environmentKnowledge in lots of different open source technologies and configurations.RequirementsAt least 6 years of experience as a Developer/ Development Lead.Excellent problem solving skillsExcellent communication skills in order to facilitate workshopsStrong knowledge and experience in Devops automation, containerisation and orchestration using tools such as Mesos Chef, Ansible, Docker, Jenkins, SonarQube Kubernetes etc.3 to 4 years of development and delivery experience with Java, Spring, Spring boot etcExperience with highly scalable distributed systemsHands on in depth experience in some of the following technologies:Jenkins/Maven/Git/SonarQube/Fortify/Confluence/Jira/ArtifactoryCloud Foundry, OpenShift or other PaaS technologies.Public clouds such as AWS, Google Cloud or Azure.Dockers, Garden, Kubernetes, Mesos.Strong understanding of Linux.Familiarity with relational databases, preferably MySQL, MariaDB, PostgreSQL.Experience working with, or an interest in Agile Methodologies, such as Extreme Programming (XP) and ScrumKnowledge of software best practices, like Test-Driven Development (TDD).
Skills Roles & ResponsibilitiesDesign and Build a New Platform on google cloud.Resource must be a hands on person who will understand their existing controls that are in place in AWS(Read as, Resource must go through their Python code base(lambda functions) + Terraform and build a similar platform in Google Cloud). They have all the support available for 6 months from google. A google employee is dedicated for this requirement Read more
for guidance.Strong Terraform skills (Must)Strong Python Skills (Must)Google and AWS cloud (Basic skills on Google and AWS) RequirementsDesign and Build a New Platform on google cloud.Resource must be a hands on person who will understand their existing controls that are in place in AWS(Read as, Resource must go through their Python code base(lambda functions) + Terraform and build a similar platform in Google Cloud). They have all the support available for 6 months from google. A google employee is dedicated for this requirement for guidance.Strong Terraform skills (Must)Strong Python Skills (Must)Google and AWS cloud (Basic skills on Google and AWS)
Skills