Sign in or register for a JobTech account.
Jobs that require

apache tomcat

skill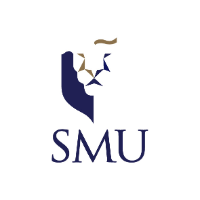 Gather requirements from project partners through discussions and correspondence Develop, design and implement research prototypes and test-bed systems to achieve project requirements targets, as well as to showcase the centre's analytics capabilities Showcase Living Analytics Research Centre's (LARC) projects at events or conferences Assist other researchers to collect and extract relevant data for research pruposesQualificationBachelor/Master in Computer Science/Engineering or relevant disciplines Good knowledge of Databases, Data Mining, Distributed Read more
Computing, Operating Systems Proficient in at least one or more of these programming languages: Java, Python, C#, C++, C Experience in the following technologies is an advantage:Elasticsearch Apache Storm RabbitMQ Redis MySQL, Postgresql Tomcat, NodeJS, Apache, Nginx and Xampp Linux Environment (CentOS 6.x, Ubuntu 14.x), Bash Scripting Virtualization (VMWare, KVM, Vagrant, Docker) GPU Computing and Deep LearningSelf-motivated and able to carry out tasks independently Excellent team player and possess strong inter-personal skills
Skills The challenge: This is a great opportunity for candidates with a strong education delivery and technical background to work in a rapidly growing, fast paced environment. The Adobe Systems Professional Services Education team assists clients and partners in learning how to best utilize our products and build skill sets and experience over time. We strive to provide a growing level of learning opportunities.   Execution with a high Read more
degree of quality, client satisfaction and ease of doing business with is of highest importance.    What you'll do: Create and maintain our technical training environment. You will be responsible for maintaining our training accounts for all technical delivery. System Administration of our different applications as well as support in Development and implementation of the new features as released. Prepare for (including any needed classroom setup and collecting any internal relevant knowledge from colleagues on the students to be in a class) and provide world-class educational classes and programs to clients, partners and colleagues using classroom and e-learning methods. Proactively manage efforts to stay current on Adobe's latest product releases and courseware leveraging internally and externally available learning opportunities as applicable as well as self-study. Demonstrate an efficient, effective and timely approach to learning new courseware (which should include direct field exposure) in support of continuous expansion of the list of Adobe Systems courses the Instructor can deliver. Based on the students in a given course, strike an effective balance among having flexibility in how the agenda is covered, injecting examples from personal experience into the course material and still adhering to and delivering the required level of material. Effectively manage the classroom environment, addressing any issues that might come up real time and ensuring the class stays on track with the intended agenda. Follow through on any questions asked during a class that you cannot fully answer yourself by working with colleagues internally to find the answer and provide the answer to the student (best case - before the class is completed, worst case - as soon after the class has completed as possible). Consistently receive high average scores on student evaluations. Promote and represent Adobe Systems and Adobe Systems educational offerings through your performance, appearance and communication with the students, and identify and pass on any leads for additional education needs or other needs for students in classes. Collaborate with Curriculum Development to identify and provide input for new learning programs and ensure existing programs represent the most current learning and effective form of delivery including best use of technology and delivery approach. Review courseware materials developed by Curriculum Development and provide feedback. Participate in discovery and educational scoping meetings with clients, partners and colleagues to support defining the best education approach and course to deliver Collaborate in a team environment. Maintain a 100% client centric and client satisfaction focused attitude and disposition. Improve and hone problem solving skills. What you need to succeed: A Bachelor's degree plus at least 3 years combined experience as an implementation engineer or developer along with software trainer experience. Experience in implementation and development for Web Analytics solutions preferred. Ability to create credibility quickly in a classroom setting. Ability to break down complex concepts into manageable topics. Articulate technical concepts, how they map to product features, and how the features can solve client business problems to both technical and non-technical audiences. Delivery utilizing a standardized learning methodology consistently. Proficient in the MS Office Suite - Word, PowerPoint and Excel. Administration skills in Windows, Linux/Unix as well as Shell scripting, Web Servers (Apache, IIS, etc.) and Java Application Servers (Tomcat, Websphere, etc.) Knowledge in HTML, XML, Java, JSP, HTTP protocol, JSON, CSS, JS, JSTL (tag libraries). Knowledge in at least one of the current SQL dialects At Adobe, you will be immersed in an exceptional work environment that is recognized throughout the world on Best Companies lists. You will also be surrounded by colleagues who are committed to helping each other grow through our unique Check-In approach where ongoing feedback flows freely. If you're looking to make an impact, Adobe's the place for you. Discover what our employees are saying about their career experiences on the Adobe Life blog and explore the meaningful benefits we offer. Adobe is an equal opportunity employer. We welcome and encourage diversity in the workplace regardless of race, gender, religion, age, sexual orientation, gender identity, disability or veteran status.
Skills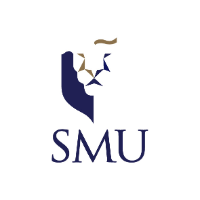 Gather requirements from project partners through discussions and correspondence Develop, design and implement research prototypes and test-bed systems to achieve project requirements targets, as well as to showcase the centre's analytics capabilities Showcase Living Analytics Research Centre's (LARC) projects at events or conferences Assist other researchers to collect and extract relevant data for research pruposesQualificationBachelor/Master in Computer Science/Engineering or relevant disciplines Good knowledge of Databases, Data Mining, Distributed Read more
Computing, Operating Systems Proficient in at least one or more of these programming languages: Java, Python, C#, C++, C Experience in the following technologies is an advantage:Elasticsearch Apache Storm RabbitMQ Redis MySQL, Postgresql Tomcat, NodeJS, Apache, Nginx and Xampp Linux Environment (CentOS 6.x, Ubuntu 14.x), Bash Scripting Virtualization (VMWare, KVM, Vagrant, Docker) GPU Computing and Deep LearningSelf-motivated and able to carry out tasks independently Excellent team player and possess strong inter-personal skills
Skills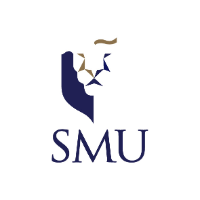 Gather requirements from project partners through discussions and correspondence Develop, design and implement research prototypes and test-bed systems to achieve project requirements targets, as well as to showcase the centre's analytics capabilities Showcase Living Analytics Research Centre's (LARC) projects at events or conferences Assist other researchers to collect and extract relevant data for research pruposesQualificationBachelor/Master in Computer Science/Engineering or relevant disciplines Good knowledge of Databases, Data Mining, Distributed Read more
Computing, Operating Systems Proficient in at least one or more of these programming languages: Java, Python, C#, C++, C Experience in the following technologies is an advantage:Elasticsearch Apache Storm RabbitMQ Redis MySQL, Postgresql Tomcat, NodeJS, Apache, Nginx and Xampp Linux Environment (CentOS 6.x, Ubuntu 14.x), Bash Scripting Virtualization (VMWare, KVM, Vagrant, Docker) GPU Computing and Deep LearningSelf-motivated and able to carry out tasks independently Excellent team player and possess strong inter-personal skills
Skills PRIMARY RESPONSIBILITIESLeads in the engineering of middleware platform environmentsManages middleware installation, upgrades, patching, and security updatesCreates and maintains appropriate build and operation documentation and best practices/standardsDefining appropriate level of monitoring using industry-standard tools and ensuring alerting levels are meaningful and actionableLeads day to day operations of middleware environments (including application servers, ESB/API/MFT, BPM, packaged applications, etc.), and ensure the middleware performance meet expectation and requirementIntegrate middleware platforms with Read more
Active Directory, Dynatrace APM, and other standard technologies within the infrastructureContributes to project implementation following timelines and cost, managingDrives and implements IT automation allowing for reduced infrastructure management and deployment, self-service, and CI/CD capabilitySupport the implementation and maintenance of DevOps tools –JIRA, Jenkins, Ansible Tower, etc.Liaise with IT teams in matter related to IT application, infrastructure, middleware, architecture and security.Mentors junior staffQualifications Degree holder in Computer Engineering / Science, Information Technology or equivalent with min 5 years experience in middleware platformsRelevant certification in Middleware, cloud, DevOps is highly preferred.Demonstrated skill with securing application platform environmentsDemonstrated commitment to building and maintaining system documentationDemonstrated experience with IT Automation technology; Jenkins, JIRA and Cloud Formation a plusExperience in both cloud and on-premise environmentsExpert experience in backups, restoration, and high availability solutionsStrong knowledge of shell scripting and/or other scripting languageStrong troubleshooting skillsSelf-motivated with the ability to work in a fast-paced, challenging environmentProficient in the following technologies:Oracle WebLogic/SOA/BPM, JBoss EAP/Web, Apache web, Apache TomcatOpenshift/Kubernetes/Container, AWS ECS/EKS, Serverless function, API GatewayDynatrace APM/DC RUMKnowledge in SOA, ESB, API.Windows, Unix, LinuxStrong interpersonal skills including mentoring, coaching, collaborating, and team buildingStrong advocate of standards and challenge status quo with new and emerging technology to address new business challenges.Excellent oral and written communications skills and experience interacting with both business and IT individuals at all levels including the executive levelEAP no. R1548171EA Licence: 95C5411
Skills
Roles & ResponsibilitiesSuccessful candidates shall provide the research, technology development, engineering, and project planning activities in Advanced Robotics Centre (ARC) as a multi-disciplinary skillset Team, in order to lead and deliver a research project on billing façade inspection with capabilities in drone piloting, 3D reconstruction modelling, Geospatial software applications, Cloud-based workflow management.This research project is in collaboration with governmental agencies and industry partners for development of AI, Deep Read more
and Machine Learning, Autonomous Technology and Robotics innovative solution into the field test-bedding, pre-commercialization and early industry deployment.This successful candidates will contribute in the development of 3D building models for identification of building façade defects via drone survey; and the development of the mobile and web application for diagnostic and assistive tool, with dashboard for planning, monitoring and assessment for identifying façade defects.RequirementsPossess a PhD or Master's Degree in Mechanical, Aerospace, Electrical, Electronics, Civil, Industrial, Systems, Computer Engineering and Science or Technology Management, or Bachelor's Degree holders with substantial years of experience equivalent to post-graduate training in related discipline or within relevant field of industrial practice are also strongly encouraged to apply.Preferably with at least 2 years of involvement in research and project work within institution of higher learning, especially in the area of technology development. Those with commercialization experiences and innovation capabilities in carrying out research translation activities will be advantageous.Excellent planning and problem solving skills with ability to work independentlyStrong English written and oral communication skillsExperience in drone piloting and geo-referenced 3D reconstruction modelling based on drone-based flight surveys. Drone pilot experience and certification will be advantageousGeospatial software toolkit, such as Quantum GIS, Geoserver and PostGISProficient in AutoCad, Sketchup (rvay) and Image editing toolsExperience with BIM software (e.g. Revit) will be advantageousExperience with Photogrammetry will be advantageousJava, Rudy, android development, web service development on Rails / PHPTomcat, Apache httpd configuration both in Windows and Linux serverSQL-equivalent database management, such as MySQL, PostgreSQLNoSQL database management, such as MongoDB, redisWindows and Linux server management
Skills Roles & ResponsibilitiesABOUT USWelcome to SITA... We lead one of the most exciting and advanced industries on earth. Around the world, nearly every passenger flight relies on SITA technology, almost every airport and airline does business with us, and it's our job to support their operations. As the world's leading air transport IT and communications specialist, we're committed to meeting the demands of the air transport industry around Read more
the clock, every day.Our Vision: Easy air travel every step of the wayWHY SHOULD YOU BE INTERESTED?With us there are no limits for people looking to explore the edges of possibility and beyond. Together, we Go.Far.Challenge: Our people take on some of the biggest challenges in our industry. They aren't afraid to think bigger, work harder and deliver smarter solutions that are continuously transforming air travel.Opportunity: Taking on these challenges opens up a world of opportunities for our people. We make sure they have the chance to develop their skills, explore new horizons and grow their careers on a global scale.Your role will involve:To assure SITA's competitive strength and business growth through the provision of the highest quality technical Service Operations to SITA customers.Perform all Service Operations activities according to SITA standards and procedures, maximizing customer satisfaction by the delivery of first class support activities.To provide the highest level of Service Operation availability, ensuring Systems and Products are properly configured and maintainedTo manage and assist the Service Operations team to ensure service delivery quality is maintained through direct assistance in implementing and improving working processes and procedures.Key responsibilitiesOperationalProvide Service Operations support to internal and external customers in accordance with the terms of the customer contract and Service Level Agreements (SLAs)Ensure the correct functioning and maintenance of all internal and external systems and products serviced by Service OperationsWhen required, act as the customer SPOC and co-ordinate the scheduling of intervention with Customer's, internal resolver groups, and the Service Desk ensuring the highest level of customer services and communications are maintained to resolve the fault and incident within the prescribed SLA.Carry out incident and problem management support to the highest standards and co-ordinate the resolution with the appropriate resolver groupsManage the replacement of faulty equipment through the use of spares, and ensuring the timely replenishment the spare according to prescribed availability and sparing policyTo ensure the Service Operations team adheres to the highest working standards for all incidents and problems by providing guidance, support and direct management.Proactively detect problems related to service and infrastructure operations and delivery services, conduct diagnostics and provide service request ownership to ensure resolution of customer problemsSupport the senior team members in the management, reporting, and co-ordination of day-day tasks during absence of the Lead EngineerCarry out preventive and proactive maintenance of equipment and monitoring of systems and services in accordance with agreed schedules and customer expectationsPerform Change Management, Configurations, Design and Implementation of the supported Product & SystemsManage local suppliers in the provision of services for the SITA Service Operations centres and report on services provided to management.Conducts the analysis, definition, documentation and testing of application & systems enhancementsTo provide onsite support to Users during the cutover of the servicesContinuously identify and document lessons learnt, known errors and operational knowledge for improved servicesWhen/where required, be contactable for escalations and support, on and on-call standby basis during out of office hours.Compliance/IntegrityEnsure shortest restoral times possible, initiating the timely escalations to specialized resolver groups inside and outside SITA, according to the customer contracts, SLAs and monitoring requirementsAdhere to installation guidelines and industry best practices to deliver quality service and infrastructure operationsUse the appropriate tools and equipment to perform the installation, intervention, and repairs in accordance with Service Operations and Delivery guidelines and instructions where providedReport and escalate to the next level those problems which cannot be fixed RequirementsEducation and qualificationsDiploma/Bachelor Degree in Computer Science, Electronic Engineering or equivalent Telecommunications in-country qualification.Unix / Linux CertificationVMWare CertificationITIL Foundation v3 CertificationExperience3 - 5 years IT experience in following technologies:Operating System: RHEL 6/7, RHEL HA ,Windows Data center 2016 with clusteringHardware: HP DL360 Gen 9, DELL R430XD, DELL R730XD / equivalentVirtualization: ESXi, VMWare vsphere 6, VMware vCentre, VMware SRM StandardMQ:MQ v8, MQ IPT, MQ Clustering, IBM License ManagerWeb: Apache Web Server, Apache Tomcat Application ServerMonitoring tools: NagiosXI, NagiosLog, eG Monitoring suiteOther Technologies: RedHat Satellite/ Spacewalk, DHCP, TFTP, Mail, Squid (WEB Proxy),NFS, Active Directory,DNS,NTP,Yum repo, IPA, SysLog serversAirline experience and/or ATI know-howSingapore government security clearance required for successful candidate(Prior security clearance holder will be advantageous);Knowledge and skillsApplication support in previous roles including health checks, restarts, Problem investigation in error logs, Fault reporting, Fault recreation on Staging EnvironmentMonitoring tools administrationPerform Incident, Problem, Change management for hardware, softwarePerform application release managementPerform preventive maintenancePerform root cause analysis when requiredJAVA Debugging, Scripting Languages: PERL, BASH , PYTHONWork with 3rd party vendors to fix the HW issues including replacements when neededPerform Backup & restoreInvolve in DC Failover TestingAbility to organize the activity of a team and to take ownership of issues until resolutionAbility to act as a Team lead in his/her absenceProvide assistance to Technical Service Manager, Client Service Manager with reporting when requiredProfession CompetenciesITIL and service management practices and procedures. Six Sigma AwarenessApplications SupportService Infrastructure/PlatformsService Management ProcessTechnical CommunicationProduct/Solution KnowledgeCustomer Focus.Results Orientation.Teamwork.Ability to effectively prioritize tasks in a high-pressure environmentIf you apply we will carefully review your fit against the position criteria and feedback to you. If your profile does not meet the criteria, we will retain your profile as an active applicant for future consideration.Thanks for your interest in SITA
Skills

Roles & ResponsibilitiesJava developer is responsible for design and develop Java based application using Java technologies and front end technologies.Requirements1. Completed more than 2 SDLC and created detailed functional specification for at least 1 SDLC. 2. Primary programming language is Java, HTML, CSS and Javascript. 3. Familiar with CI/CD tools, such as Jenkins, Maven/Gradle and SVN/Git. 4. Familiar with technology such as MSSQL Database, MySQL Database, Apache Tomcat, Read more
Spring Boot, AngularJS and Restful API. 5. Familiar with Eclipse development platform
Skills Roles & ResponsibilitiesMore than 2 years expereince in IT and at least 1 year analysing business requirementCompleted more than 2 SDLC and created detailed functional specification for at least 1 SDLC. Primary programming lanugage is Java, HTML, CSS and Javascript. Familar with CI/CD tools, such as Jenkins, Maven/Gradle and SVN/Git. Familiar with technology such as MSSQL Database, MySQL Database, Apache Tomcat, Spring Boot, AngularJS and Restful API. Familar Read more
with Eclipse development platformRequirementsOverall 5 yrs experience in Java TechnologiesHaving good knowledge in Java, HTML, CSS and Javascript.Familier with CI/CD tools, such as Jenkins, Maven/Gradle and SVN/Git.
Skills Roles & ResponsibilitiesThis is an individual contributor role responsible for solving complex problems and taking a broad perspective to identify innovative solutions. This role serves as a technical/functional specialist and works independently with guidance only in the most complex situations. The Application Support Analyst is responsible to provide successful implementation and management of Visa services (applications) in the test and production environments. Ensuring the service meets the corporate Read more
quality, security and compliance standards, providing the documentation for the ongoing support and maintenance of the systems.Job DescriptionResponsible for providing 24X7 Application Support across multiple visa applications.Responsible for applying code and operation break fixes and other proactive maintenance activities to keep the services up and running.Ensure all jobs complete within the SLA and OLA timescalesResponsible for evaluating the Issues reported by Visa clients and members and providing ongoing solutionsResponsible for managing the performance and tuning of several Visa applications.Will be responsible for managing the service and ticket SLAs and managing the workflow to achieve the SLAs.Determine configuration and operational requirements for development teamDesign test criterions and test planParticipate in the decision making of success or failure of applications systems to be deployed in productionAssess risk associated to control and policy exceptionsExecute decisive action to preserve and maintain service availability, performance, integrity, capacity and security.Participate and determine root cause for service failure and support escalationWilling to Work in Shift Structure.RequirementsBachelors/Degree in Computer Science or other technology field or equivalent experience;3 - 5 years experience with Java, J2EE, Crystal reports, JASPER , IBM MQ Broker, SOAP, REST,XML, Webservices,Perl (or) Shell Scripting,. Net, C++1- 3 years on, Tomcat Server, WebSphere, Apache web server, WSAD, .Net framework , IIS, IBM-IHS,Database Experience with advanced SQL Skills preferably MSSQL Server & MYSQL ( Working knowledge on TOAD,Squirrel..is preferred)1 year required but 3 years experience preferred on file transfer protocols; FTP,SFTP,Connect Direct.Prior Experience in automation frame works likeQTP, BAO , Puppet or any DevOps (HPOO, Jenkin) Tools.Advance knowledge and experience with UNIX and Windows OSPrior working experience with Card and transaction domainsWorking experience with Visa Back-office applications and domain knowledge is an added advantageAt least 2 years' experience in Production support working in a globally distributed teamGood experience with ITIL, BMC Remedy and ticketing workflows
Skills