Sign in or register for a JobTech account.
Jobs that require

application design

skill

You will be part of the project team to take on the exciting and challenging role of delivering best-practice frontend software for a large-scale commercial website. Your role as a technical lead would be to provide technical leadership to a delivery team in all aspects of technology (architecture, best practices, functionality specifications, development process, etc.), collaborating with a multidisciplinary team (design, UX, PM, brand management) to deliver the Read more
best possible solutions, as well as to interface with technical and non-technical client stakeholders. ResponsibilitiesChampion software design and architecture best practices and provide guidance to developers in technical design and strategy. Communicate directly with clients, and collaborate with Digital and User-Experience Designers to execute projects/ requirements in line with client expectations. Work with Scrum Master/Project Manager to plan delivery deadlines and overall pipeline of technology work. Writes functional specifications to the level of detail required to ensure the successful delivery of working software. Represent the development team in internal and external meetings. Use your knowledge of server-side technology to architect solutions that meet business (i.e. backend integration approach and integration requirements). Utilise new web development technologies to find creative solutions for web. Lead by example and involve in hands-on application development and deployment when needed. Job SpecificationsEducation/ProfessionalMinimum Diploma in Computer Science, Computer or Electronics Engineering, Information Technology or related disciplines.Knowledge and Experiences RequiredSolid experience as a software developer for Web applications (HTML, JS, CSS) and a good understanding of backend integration approaches. Has experience working in a digital agency. At least 3 years' experience managing and leading a tech team. At least 3 years' experience working directly with clients (technical and non-technical). Possesses good knowledge of source control and application lifecycle tools (Git, Jira, Confluence, etc.). Has a passion for building web applications with complex business rules. Has experience with Agile Methodologies. Scrum experience will be an advantage. Possesses knowledge of Progressive Web Apps and AMPs. Deploy Automation experience will be an advantage. Experience working on an API-first website/ application and building Progressive Web Apps and AMPs is an advantage.Skills RequiredStrong architecture and programming skills (i.e. HTML5, SASS, Responsive Design, cross-browser development, templating engines [e.g. pug, handlebars], WCAG standards, OWASP standards). An expert in modern front-end technology, frameworks and libraries. Excellent commercial skills. Excellent presentation skills.Proficient in Microsoft Office.
Skills Roles & ResponsibilitiesCollaborate with business units and technical staff to define requirements/modifications for use in designing appropriate solutions.Evaluate options and provide recommendation on scope and scale of effort required to develop solutions.Create design documents, code, unit/functional test, document and implement new programs and subprograms, as well as enhancements, modifications, and corrections to existing software.Assist application teams in setting up their CI/CD processes and automation.Build and maintain effective relationships Read more
across functional areas in order to provide superior product support.Support and deliver on resulting initiatives from the Business Plan and Technology strategy leveraging re-use, eliminating duplicative components, architectural design, and use of innovative products.Work to ensure technology decisions are "business" driven.Suggest and cultivate ideas on the extension of the current systems to new products and services.Must be able to understand the positioning of a solution within the company and to build consensus to effectively gain buy-in from all participants.Identify opportunities for further enhancements and refinements to standards, processes and systems.Provide rotational on-call support as needed.Requirements2+ years of software design and development experience.Experience in CI/CD tools and processes is highly desired.Proficiency in at least one of these object-oriented programming languages is a must (C++, Python, Java, C#).Experience in C/C++ or GoLang is a huge plus.Experience in MEAN stack (MongoDB, ExpressJS, Angular, NodeJS), ReactJS and/or C#/.NET are preferred, but not required.Willing to work on Windows, Linux and Mainframe.Strong working knowledge of Object Oriented Development and Design Patterns.Adaptability is a must, including the ability and enthusiasm to learn new technologies quickly.Strong problem determination skills and ability to resolve critical issues for complex systems under tight timeframes using dumps and other tools.Excellent written and verbal communication skills.Ability to multi task and handle multiple competing priorities with minimal direction from management. Should possess excellent planning and organizational skills.Ability to understand systems from all levels, from the "big picture" enterprise-level view to the low-level technical view.
Skills
Roles & ResponsibilitiesWe are seeking an energetic and passionate Project Manager (Onboarding and Operations) who has experience with large scale onboarding of digital services, to join our Citizen Products team who eat, talk, and dream about delivering digital services and products that citizens want.Be part of the team that collaborates with Government agencies and industries to understand citizens' current pain points and their expectations so as to deliver Read more
personalized services that are anticipatory, relevant and easy to use.As a Project Manager (Onboarding and Operations) with human touch from acquired soft skills honed over the years, you will be expected to be a great listener and communicator who can interact well with government agencies, key stakeholders and solution partners.What to Expect: Effective in generating interest, explaining value proposition and onboarding of agencies to our suite of products that are used across the government. Proactively support our onboarded agencies, through timely identification of arising issues and diligently follow through the resolutions to demonstrate high level of professionalism. Well positioned to operate the various citizen facing digital service products ranging from virtual assistant bot (Ask Jamie), web analytics (wogaa.sg) to citizen engagement platform (ideas.gov.sg) and more. Apply data analytics to obtain insights on customers' behaviours in order to drive relevancy of our products' anticipatory engine so as to deliver personalized services. Use data to identify gaps and services of our products, continuously seeking to enhance our products' features that are well accepted by the citizens. Excellent project management skills and familiar with various service delivery models from hybrid waterfall to agile and from in-source, co-source to out-source.How to Succeed: Disciplines in Computing / Computer / Electronics Engineering or Information Technology Ability to see our products from the eyes of the citizens and is passionate about serving them through our technological offering of meaningful and relevant digital services. Experience in managing application systems through their full life cycle, exhibit a learning mind set and at ease with continuous improvement as a way of life. Minimum 10 years of experience with good blend of project management and technical roles are preferred. Less senior candidates with exceptional drive are welcome too. Good understanding of Government processes Experience with software design, application development, user acceptance test including network and system infrastructure. Good presentation skills
Skills ResponsibilitiesDefine system-level application architecture that includes high-level design, architectural policies and principles, design and programming guidelines, implementation risks and mitigation measures, software development and integration strategies, software configuration controls. Involve in requirement analysis phase to ensure the implementation feasibility of functional specifications. Highlight requirement gaps, disproportional construction efforts, technical challenges and any other issues to business analyst teams Provide technical leadership in the development through established design and Read more
development methodologies, to ensure system meets functional and system requirements Engage customers to explain the rationale of architecture's selection, or other technical issues Ensure best practices, frameworks and re-useable components are employed in the development project Trouble-shoot technical problems faced by the project team. Coach, train and mentor junior architects Be involved in pre-sale activities as solution architect Requirements Degree in Computer Science and Engineering Experience with substantial project work in software design & development Experience in designing solutions using appropriate platforms and system technologies such as enterprise database design, web and application server and network technologies Certified in appropriate technologies is an advantage Self-motivated with a positive "can-do" attitude, creative with excellent presentation, communication, negotiation and interpersonal skills including strong persuasive techniques. Ability to lead, develop and maintain respectful and trusting relationship EAP No.: R1766065EA Licence No.: 95C5411
Skills Rate is looking for a Rate is looking for a UIUX Design Intern to bring in beautiful and inspire new ideas!

Your responsibilities include collecting, researching, investigating and evaluating user requirements. Also as a UIUX Designer, your goal is to deliver an outstanding user experience providing an exceptional and intuitive application design. You'll be given the freedom to explore and grow in various Read more
areas of design such as graphic, UIUX or marketing. If you have a portfolio of professional design projects that includes work with web/mobile applications, hit us up!


WHO YOU ARE



Preferably with designing experience, Love to think on your feet and have an inquisitive nature.


Attend any local university, polytechnic, NAFA or LASALLE


Proficient in Adobe softwares; Illustrator, Sketch, Prototyping tools


Good sense of visual aesthetics and design styling


Passionate to push the products to achieve better user experience



RESPONSIBILITIES



Gather and evaluate user requirements in collaboration with product managers and engineers


Illustrate design ideas using storyboards, process flows and sitemaps


Design graphic user interface elements, like menus, tabs and widgets


Work as part of a team with other designers, operations, marketers etc;


Prepare rough drafts and present your ideas


Develop UI mockups and prototypes that clearly illustrate how they function and look like


Contribute to other company-wide strategic projects.
Skills
As an IT Security Manager, you will be responsible for the overall ICT security within NHB. Your role requires you to be up-to-date on Information/Cyber Security development and trends to ensure NHB's IT applications and infrastructure are compliant to organizational security policies, best practices, regulatory requirements and whole-of-government directions.ResponsibilitiesWork with vendors to evaluate potential security & automation offerings, including product evaluation, proof of concept and pilot studies.Conduct IT Read more
security vulnerability assessment (system design, network design, application design, etc.) for new and existing NHB IT Applications & Infrastructure and provide recommendation and/or mitigation measures.Conduct regular self-assessment on NHB ICT Applications & Infrastructure against Government ICT security policies to ensure compliance.Be the lead in providing consultancy/advice in areas of Information Technology & Cyber Security framework and practicesPlan, lead and implement Information Security Initiatives and Awareness Programmes in NHB by sharing relevant learnings to improve security posture and knowledge within NHB.Assume the role of Audit Liaison officer for all ICT related audits and oversee any outsourced security vendors and exercise oversight on the security robustness of the ICT projects.Assist in other areas of IT project management and consultancy where necessary RequirementsDegree in Computer Engineering/Computer Science, Information Technology or equivalentMinimum 5 years of relevant experience in areas of IT Risk, Governance or Information/Cyber securityGood knowledge of industry security best practices and frameworks pertaining to ICT Controls (QMS ISO9001, ISO27001/2, etc.)Possess in-depth hands-on experience in one or more of the following areas: Server, Database, Network or ApplicationFamiliarity in the use of security vulnerability testing tools such as Acunetix and NexposeStrong analytical, conceptualisation and problem solving skillsAdaptable, willing to take on challenges and take calculated risksExcellent written, communication and presentation skillsRelated or relevant industry recognized certifications such as CISSP, CRISC, CISM, CISA, CISSP, CRISC, CISM, CISA will be an added advantage
Skills Roles & ResponsibilitiesConnectedLife is looking for a committed and energetic individual to join us as Software Engineer(Full Stack Developer) as part of its product development and research and development process for its Smart Living and Healthcare solutions.The Software Engineer will work with members of the development team in Singapore and set the design and technical direction of the project. In addition, he/she will work closely with the ConnectedLife Read more
team across Singapore, Kochi and Munich to develop consensus and alignment around all projects, track its implementation and work to collaborate with other partners to deliver solutions in a timely manner.The ideal candidate would be someone who thrives in a highly collaborative, small team environment and is able to work independently. You must be proactive, good with details and feel passionate enough to want to make a difference with your work.RequirementsROLES AND RESPONSIBILITIESResponsible for all aspects of software development and support for API Services from Pre-project initiation, to functional specifications to production implementation and post implementation support; using established methods and technologies with off-the-shelf or custom solutions delivered using a combination of internal staff, contractors and vendors.Manage business stakeholders expectation and establish best or alternative solutions that are feasible within the technology and timeline constraintsReview solution design and effort estimates from the team and prioritise projects and change requests assigned to the team Drive consistency in solution design and delivery across applications and development teamsManage delivery of initiatives - projects and change request. Responsible for planning, manage vendor and in-house development, solutioning, implementing and maintaining software applications systems.Drive adoption of methods (E.g. Agile) and industry practices to improve quality and productivity outcomesSelect, train, develop and manage technical team members in a conducive team environmentLead multi-vendor teams to successfully deliver solutions, manage multi-vendor teams to work amicably to support product development.Establishing work plans for projects, assign project personnel, duties, responsibilities, scope of authority and management of development timelines and requirements for system launch.Confer with project personnel to provide technical advice and to resolve problems and recommend personnel for program / project implementation.Recognise and solve potential problems and evaluate project/program effectiveness.Conduct research and write reports/articles and explore new ways of using emerging technology concepts and supporting information to product stakeholders.Evaluate appropriate use cases for cutting edge IoT Technology to be implemented across all ConnectedLife solutionsStrong problem-solving skills; adaptable, proactive and willing to take ownership.KEY QUALIFICATIONSSkilled software developer, operations and engineering practitioner and proven experience in IT business analysis, application solutioning design and testingParticipated in full software development life cycles (SDLC)Good understanding of user experience design, general web functions and standards, web application development including security principles, session management and best development practices and usability testing for mobile and internet websites and servicesPast development experience and familiarity with content management systems and prior experience with Agile methodologiesStrong interest in software design, cloud architecture and user experience, and a passion for new web and IoT technologiesAbility to translate technical jargon into meaningful concepts across functional groupsProficient in gathering and understanding customer business & technical requirements, comfortable working with cross-functional teams, including user experience and interaction design lead, visual design, user experience research, project managers, and software developers to realize the best in class software/service architecture and experience.Good problem-solving skills and a desire to overcome technical challenges and seek the most effective solutionDemonstrated ability to work independently and make decisions with minimal supervisionGood interpersonal, communication, decision-making skills and a responsible attitudeTECHNICAL REQUIREMENTS (Full Stack Developer)Excellent development skills in building large scale web, mobile applications and APIs.Familiar with Web-based technologies such as HTML5, CSS3, Javascript frameworks, Python, Java and MEAN stackExperience of Mobile development (Android or iOS or both)Strong knowledge of JavaScript libraries such as jQuery & D3.js, frameworks like Express.js & AngularJS and common databases such as NoSQL, MS SQL, MySQL etc.Familiar with JavaScript frameworks like AngularJS, React, ReactNativeStrength in creating and calling RESTful APIs and familiarity with Parse Cloud functionsExperience in DevOps and familiar with MS Azure and/or Amazon AWSExperience working with web services and APIs like Twitter, Facebook Graph, Instagram, Google Maps, Google Analytics and SEO and content management systems such as WordPressStrong experience with security and data protection and understanding of OWASP security principlesAbility to write clean and well-structured code
Skills

Purpose of the JobFacilitate the implementation and support of SAP Quality Management and/or SAP Business Warehouse. Perform detailed analysis of complex business process requirements and provide appropriate system solutions; identify, interpret, validate and document userrequirements. Map client business requirements, processes and objectives; develops necessary product modifications to satisfy clients' needs. Design, customize, configure and testing of the module. Document functional designs, test cases and results. Proactively identify and Read more
propose business process and/or system enhancements. Maintain User AuthorizationJob TasksSetup authorization roles and grant users access and ensure it has proper approval process Provide day to day operation support in area of quality management (QM), authorization and other logistics area to ensure smooth daily operation. Day to Day Support of Quality Management Operation. Work closely with business process owner and local user to ensure it confine to global business process Identify gaps, issues and work around solutions. Creating functional requirements as an input to application design, assist with build, test, and deploy activities for the respective SAP Module Provide support to AMS vendor to make sure the solution provided confine closely with process. Troubleshoot the ABAP program to correct bugs or to understand how the system work to assist the business to make decision and follow up action. Develops ABAP / Query report to satisfy business needs and improve efficiently. Experiences with SAP BO, BW, BI knowledge (added advantage).ExperienceneededBachelor's Degree in Computer Science, Engineering, Information Technology, Information System, Info-communications, Science or its equivalent At least 10 years of relevant SAP PP, QM and authorization experience in manufacturing environment and SAP ECC 6.0 and/or S/4 HANA. Have strong integration working experience and knowledge of the key integration points between the other SAP modules Must have at least two full lifecycle SAP R/3 ECC 6.0 and / or SAP S/4 HANA implementation experience (Project Preparation till Go-Live). Strong understanding of standard SAP functionalities and concepts and able to apply them to business issues and have hands-on experience in configuring them. Ability to analyse problems and provide clear recommendations. Must be able to work independently as well as a team player and can manage own workload with little to no supervision. Good communication (written and oral) and interpersonal skills. Able to communicate in Mandarin will have advantage as communication to chinese speaking stakeholders are expected Expertise in ABAP programming. Ability to multitask and manage multiple deliverables and projects at the same time. Must be results oriented, and demonstrate a can-do attitude – adaptability, flexibility and resourcefulness Work Location : Jurong EastSelected candidate will be awarded with a competitive compensation package and a rewarding career. Please click "Apply" to submit your application with your full cv and include your current/last drawn salary, expected salary, your availability/notice period, motivation factors for your next career move and a recent passport size photo. For any enquiries, please write to laypeng(a)thameshr.com (Reg No. R1217654) We thank you for your interest in this application and regret that only short-listed candidates are notified
Skills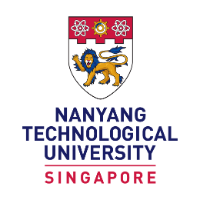 Roles & ResponsibilitiesThe job involves the mapping of computer applications to a dedicated hardware architecture (an overlay) on a conventional FPGA.A basic overlay framework exists. The job scope will include (1) RTL design using Verilog HDL as the FPGA overlay design needs to be further developed, and (2) Mapping tool development (software design) to develop a tool chain to map applications to the overlay hardware.The hardware/software design and Read more
development responsibilities will include performing analysis, design, coding and testing of parts of the overlay/mapping tool. RequirementsEducation: Bachelor or Master's in Computer Science or Electrical and Electronic Engineering.Skills: Demonstrated programming knowledge in C, C++ or Python; FPGA design using Verilog HDL/ VHDL; Excellent written and verbal English communication skills.Bachelor degree candidates with appropriate skills and some working experience may also be considered.
Skills
Responsibilities:Build robust and scalable software in Golang, Python, and/or NodeDesign and create intelligent chatbots with AI engineHelp improve our code quality through writing unit tests, automation and performing code reviewsWork with the product and design teams to understand end-user requirements, formulate use cases, and then translate that into a pragmatic and effective technical solutionDeliver results on scheduleRequirements:Have knowledge/ experience on hands-on coding and software designExperience in artificial intelligence Read more
and machine learning technology.Chatbot development with Facebook Messenger is a plusStrong working knowledge of any programming languageGood grasp on common data structures and design patternsMore importantly, a can-do attitude and a willingness to learn new technologies and other programming languages
Skills