Sign in or register for a JobTech account.
Jobs that require

autodesk 3ds max

skill
TED Concept is seeking for Project Executive (Based Overseas) to join us.
Position Summary: Ensure a smooth co-ordination on site, successful & timely completion of project, from the start to the end of the project. Willing to base overseas for project assignment.
Responsibilities : Preferably experience in interior renovation works is required. Familiar in retail/ commercial/ residential design. Review technical clarifications. Execute project planning, project supervision and submit documents for approva. lWith knowledge of carpentry/construction and able to interpret plans, drawings and quote. Able to coordinate and execute works on site with clients, consultants and subcontractors. Scheduled, supervise subcontractors & workers to carry out their works accurately and timely in accordance with the design.
Requirements:
Min "O" Level / ITE/ Diploma.
Preferably 1 year of working experience in interior industry.
Good communications and interpersonal skills.
Positive and good working attitude, meticulous, a team player and able to meet tight deadlines
Independent, resourceful and responsible.
Able to read, write chinese and converse in mandarin
Project Management Skills, ability to Multi-task..
MS Office, Autocad, Photoshop and 3D max will be an added advantages.
Interested applicants please email/ send your comprehensive resume stating current and expected salaries, and enclose a recent photo to us .We thank all applicants in advance and regret that only shortlisted candidates would be notified.
Job Type: Full-time Overseas
Job Type: Full-time
Skills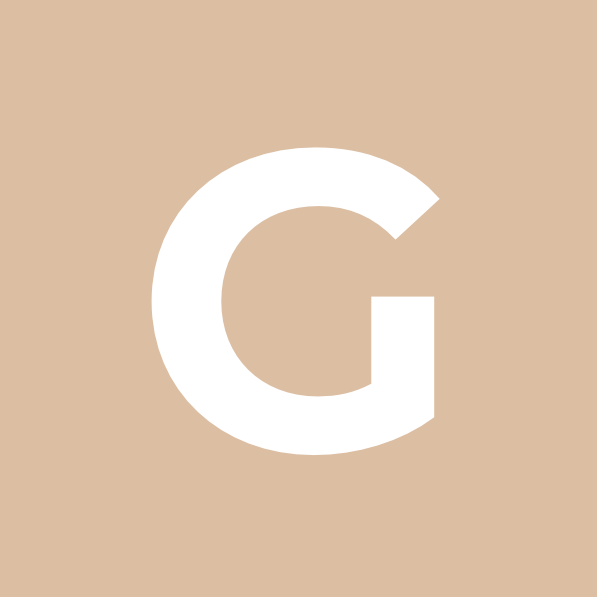 Roles & ResponsibilitiesA well-established Firm, in Exhibitions and Events industry.Responsibilities: ​Create designs for displays, stalls, booths and other similar structures, for exhibitions, museums, product launches, promotional events, trade shows and art galleries.Possess good planning skills, able to analyze and plan the amount of available space and the layout of the exhibition and ensuring easy access, aesthetic appeal and practicality.Liaise with clients to understand their needs with regards to Read more
budget, target audience and consumer choice, and create a design with the sufficient 'wow factor'.Collaborating with other personnel involved in the organisation and preparation of events, coordinating different suppliers and liaising with vendors of equipment.Understandably, though, your primary responsibility will be to create themes and concepts based on specific project requirements and develop sample designs (2D and 3D), scale models and specification drawings for approval.Managing the execution of the project alongside other team members.Some travel to site may be required from time to time, to monitor and manage the construction and setup of events, as well as the dismantling of structures once the event is complete.​RequirementsRequirements:​Diploma or Degree in Graphic Design, Architecture, Spatial design or Theatre design.At least 3 to 4 years' relevant experience in Exhibition designing.Experience in 3D Max, Photoshop and AutoCAD.Proficient in MS Office applications, especially MS PowerPoint.Creative thinking and "out of the box" mindset.Able to work independently as well as a team player.Able to start work immediately is an advantage.Other Information:Working Location: Ubi.Working Hours: Mondays to Fridays, 9am to 6pm.Interested applicants, please send in your Job Application with recent photo and design portfolios attached (in files format, not a link to cloud storage apps).To apply, please visit www.gmprecruit.com and search for Job Reference: 13821. To learn more about this opportunity, please contact Novita Tan at [Click Here to Email Your Resume] We regret that only shortlisted candidates will be notified. GMP Recruitment Services (S) Pte Ltd | EA License: 09C3051 | EA Personnel: Novita Tan | Registration No: R1220374
Skills Drafter in autocad, 3d max. Able to propose design and liaise with carpenter on details drawing.
Skills Roles & ResponsibilitiesAPCON PTE. LTD. ( OFFICE INTERIOR DESIGN)Creative in Interior Design conceptualizationsAble to communicate and prepare details construction drawings.Knowledge of Design Space Planning, Concept Development, Furniture Detailing & Implementation.Liaising with suppliers, attend meeting with clients.Presentation and preparation of material for projects.RequirementsAt least 1 to 2 years working experience in relavent field.Graduated in related field with Diploma or Degree in Architectural or Interior Designer.Required to work well in Read more
AutoCad, 3D Max, Sketchup, Photoshop, Vray, and etc.Able to work independent, self motivated and team work.Immediately or within short notice to start work.
Skills Roles & ResponsibilitiesAutodesk is looking for a talented and experienced software developer to join an exciting team of professionals who build some of the most advanced 3D animation solutions for designers, visualization specialists, game and film artists.As a Senior Software Developer part of Autodesk's 3ds Max product group, you will work as part of a team, using Agile development methodologies to provide the best real-time experience and interactive Read more
workflows for our customers using the latest in technology. This is an opportunity for you to contribute in significant way on an industry leading digital content creation solution.Autodesk offers a fun, creative and rewarding environment with a full range of benefits, including a very competitive compensation package. You'll also have access to a steady supply of healthy snacks and hot drinks which you'll be able to enjoy from our sun-drenched terrace at our Montréal offices in the historical canal district.ResponsibilitiesProduce high quality, maintainable, well-documented code in adherence with internal standardsWork with Technical and Product Leads, Designers, QA to understand and refine functional requirementsDesign, prototype, implement, test and troubleshoot product features according to market requirements and product specificationsParticipate in peer code reviews and eliminate implementation problems early in development cycleWrite and maintain unit tests, work closely with QA in testing and problem resolutionParticipate fully in all aspects of the Agile development process RequirementsMinimum QualificationsBachelor's Degree in Computer Science or equivalentMinimum of 7 years of relevant experience delivering professional softwareStrong object-oriented, software architecture and modern C++ skills are requiredCapacity to maintain and evolve large projectsMust have excellent time, task, and resource organization skillsMust be able to work well with other programmers and existing codebasesAbility to build productive internal/external working relationshipsFlexibility and ability to respond quickly to multiple prioritiesPreferred QualificationsFamiliarity with Agile software development process.Experience with Test Driven DevelopmentExperience with Qt developmentExperience with Computer Graphics conceptsFamiliar with animation, VFX or data visualization techniques3ds Max product knowledge
Skills Roles & Responsibilities1. Creative and up-to-date with the current interior design trends/ materials.2. Able to produce 3D illustration for Client/ presentation use.3. Able to produce detailed 2D layout & detailing for interior works in presentation.4. Good personality, independent, dedicated, committed and has great passion for interior design.5. Able to communicate and a good team player with a positive attitude.6. Able to work independently and adhere to project deadlines Read more
and tight timelines.RequirementsCandidate must possess at least Diploma/Advanced/Higher/Graduate Diploma in Architecture or Diploma in Interior Design or equivalent.At least 2 Year(s) of working experience in the related field is required for this position.Required Skill(s): MS Office, Ms PowerPoint, AutoCAD, 3D Max , 3D Sketch Up, Lumion, Adobe Photoshop, and Adobe Illustrator, presentation board preparation skill.Preferably Non-Executive specialized in Architecture/Interior Design or equivalent.Good knowledge in construction method and procedure.
Skills

Roles & ResponsibilitiesResponsible for all 2D and 3D visuals, designs and concepts including exhibition layout, floor-plan development, posters and all design items pertaining to events designRequired to work closely with the team to conceptualize ideas and submit proposals in a timely mannerMust play an active role in providing creative ideasParticipate in meetings as and when required for specific projectsFollow through the projects from the beginning to the endSpace Read more
planning, conceptual design development and detailing.RequirementsDylan Then Reg No: R1878687 The Supreme HR Advisory Pte Ltd EA No: 14C7279
Skills 3D Drafter / Interior DesignerResponsibilities Conceptualize and spearhead design direction for commercial office proposal Prepare all presentation drawings, material specification and construction drawings for allocated projects Develop conceptual design and space planning with detailed work specifications Requirements Bachelor's Degree in Architecture/Interior Design or equivalent Minimum 3 years working experience in Commercial spaces or equivalent High proficiency in 3D Max
Skills
Roles & ResponsibilitiesResponsible for all design related aspect – 2D designs, 3D designs, conceptual designs, production/details drawings & production of 3D rendering.Review and assess tender drawings, working drawings and specification for interior finishing.Monitor cost estimates from suppliers/consultants/clients for budgeting.Assist in conveying design concept to key stakeholders in formal presentations.Involvement in tender exercise process, evaluate tender submission and report on recommendation.Provides regular updates to the management on the progress Read more
of the project.Involve in site measurement, layout plan & selection of material used.Develop the timeline and scope of work for the project.Liaise and discuss design/construction issues with researchers, architects, contractors, suppliers, furniture dealers, outsource consultant.Perform site supervision.Work with Principal Investigations, researchers, laboratory staff, vendors and collaboration partners to ensure timely delivery of key projects.Support preparation and modification of I/O / electrical wiring / mechanical diagrams and/or drawings.Understanding and ensuring compliance with relevant health and safety regulations, and quality standards.Execute any other tasks assigned by management. RequirementsMaster/Bachelor's Degree related to Interior Design, Spatial Design, Architecture or Civil Engineer.Possess at least 3 years of relevant experience in design and detailed computer drawings, preferably in research and/or sustainability industryCreative and able to keep abreast of design trends and preferences.Strong Computer Literacy (e.g. Photoshop / AutoCad / 3D rendering / 3D Max / SketchUp, etc).Possess good organisational and coordination skills.Possess good analytical and problem solving skills.Possess high conscientiousness, committed to tasks assignedAble to work in a dynamic environment with high adaptability and capability to work under pressureAble to work both as an independent individual and a strong team playerGood writing, interpersonal and communication skills with eye for details
Skills

Roles & ResponsibilitiesResponsible for all 2D and 3D visuals, designs and concepts including exhibition layout, floor-plan development, posters and all design items pertaining to events designRequired to work closely with the team to conceptualize ideas and submit proposals in a timely mannerMust play an active role in providing creative ideasParticipate in meetings as and when required for specific projectsFollow through the projects from the beginning to the endSpace Read more
planning, conceptual design development and detailing.RequirementsDylan Then Reg No: R1878687 The Supreme HR Advisory Pte Ltd EA No: 14C7279
Skills