Sign in or register for a JobTech account.
Jobs that require

automation testing

skill Roles & ResponsibilitiesResponsible for executing, developing and enriching Automation Test script/suite. - Working with developer, analyst and End Users within client organization to understand the testing requirement. - Prepare test case based on user documents. - Convert given manual test case to automation script. - Create small function library based on requirement. - Prepare Test Data, data masking and test reports. - Conduct multiple regressions across product and Read more
platforms. - Prepare user document, test document and user manuals. - Assist Test Lead and Project manager to meet stringent timeline. - Accurate and timely reporting of test metrics. - Self-driven & motivated who can work independently with less instruction and less monitoring.RequirementsWith strong background in automated functional and regression testing (banking and Strong knowledge of full software development and testing lifecycle.Prior track record in developing and enriching Test Automation frameworkExperience in Test automation, Workflows, Financial domain Experience Front end (user interface) testingExperience of SIT Familiar with performance and regression testing.Basic exposure in MS SQLGood to have seleniumInterested qualified candidates may send their updated resume to [Click Here to Email Your Resume].
Skills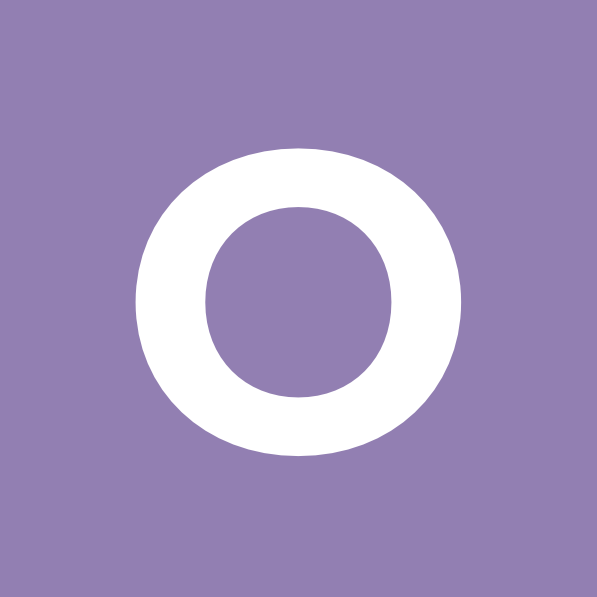 Roles & ResponsibilitiesThe Team Lead, Quality Assurance & Testing will be responsible for application Quality Assurance and Testing. He / She will have responsibility for defining and implementing the testing approach and strategy, managing a team of onshore testers as well as considering all aspects of testing such as end user feedback, regression, tracking, traceability, test data, environments, automation and non-functional testing. The candidate must also have an Read more
understanding of the functional product and hands on experience as liaison function between the business and technical teams.RequirementsResponsible for planning, estimating and implementing quality assurance framework for the software testing lifecycle.Lead the team in defining test artifacts including test objectives, strategy, scope, constraints, risks and required participants for the system integration for each projectReview and provide feedback on requirements and mapping documentationWork with project managers, business engineers, application development and engineering teams to ensure efficiency of system integration test cycles and propose improvements required if defects are found. This includes the technical support of all testing cycles for both Technology Strategic programs and Application Technology services (CTB and RTB) projects, ensuring all deliverables are aligned with technology development governance, championing and utilising Quality Assurance procedures.Manage the coordination on creation of test cases based on complex business requirements documents, system design documents, mapping and transformation rules. Ensure full coverage of test planning by maintaining traceability of test cases to requirementsSupport the technical development team in any functional aspectsPromote the knowledge of manual / automation testing and defect tracking tools to help in proper tool selection and set-up.Resolve testing problems by modifying testing methods during tests, conferring with management to revise test objectives and standards.Maintain testing database by developing defect tracking and regression testing information requirements, designing information system to capture test outcomes.Report test outcomes by collecting, analyzing, interpreting, summarizing, and displaying data; recommend software changes when required.Ensure that all support and testing documentation meet or exceed agreed quality ITIL and other standards as required.Improve the testing processes to introduce consistency in quality assurance around change implementation, and allow the team to channel more resources onto the actual management of change delivery.Requirements:Degree in an IT related discipline.At least 12+ years of information technology experience including at least 8 years of management experience in Quality Assurance and Testing for Business and Technology Applications.Industry certified in QA, Testing and Business Analysis domainMust have work experience as a Business Analyst/Engineer from previous roles.Experience in functional testing and validation of developmentStrong practical knowledge of quality assurance tools, packages and methodologies.Must be detail oriented, reliable and have the ability to supervise small teams of Quality Assurance Analysts and Testers.Financial technology background experience (Private Banking domain knowledge preferred) with strong experience in the deployment and integration of vendor solutions.Previous hands-on experience on Core Banking applications (such as Temenos T24, Triple A, Datawarehouse applications, CRM, Financial applications) in an implementation or business functional role will be an advantage.
Skills

Job Description Job ID: 001171 Job PurposeResponsible for building and maintain Java applications, include managing Java/Java EE application development while providing expertise in the full software development lifecycle, from concept and design to testing. Commitment to collaborative problem solving, translate business function/ requirement into technical design and product quality are essential.The JobContribute in all phases of the development lifecycle. Developing high-volume, low-latency applications and delivering high-availability and performance. Read more
Translate application design and use cases into functional applications. Design, build, and maintain efficient, reusable, and reliable application coding. Identify bottlenecks and bugs, and propose solutions to these problems. Prepare and produce releases of software components.Job Requirements Our RequirementsProficient in Java, with a good knowledge of its ecosystems. Solid understanding of object-oriented programming. Familiar with various design and architectural patterns. Skill for writing reusable Java libraries. Knowledge of concurrency patterns in Java. Familiarity with concepts of MVC, JDBC, and RESTful services. Implementing automated testing platforms and unit tests. Basic understanding of JVM, its limitations, weaknesses, and workarounds. Analyze and perform evaluation on defect raised by user to further advice. Provide support for SIT/ UAT. Ability to work in a fast paced, team-oriented environment with minimum direction and management oversight. Recognized University degree in relevant discipline. Preferable tertiary qualification in IT and insurance industry certified (eg. LOMA). Minimum 8 years' experience in application developer position. Preferably with General and/or Life insurance domain knowledge. Experienced in RESTful web-service, automation testing and performance tuning will be an added advantage.To all recruitment agencies: Great Eastern does not accept unsolicited agency resumes. Please do not forward resumes to our email or our employees. We will not be responsible for any fees related to unsolicited resumes.
Skills
/br>Test Developer, Finance Department (1 year contract)At Bank of Singapore, we are constantly on the lookout for exceptional individuals to join our team. We promote a culture of openness, teamwork and fairness. Most importantly, we invest in our people through our programmes that develop them on both professional and personal levels. Besides attractive remuneration packages, we offer non-financial benefits and opportunities to develop your potential within OCBC Group's Read more
global network of subsidiaries and offices. If you have passion, drive and the will to succeed, rise to the challenge today! Start your career with Bank of Singapore as a Test Developer in the Finance team !! The primary function of the role is to be a dedicated test developer for Finance and to create re-usable tools to enable test automation for core banking and downstream related user acceptance testing. Main role includes but not limited to the following list of duties and responsibilitiesAutomate testing process for core banking system upgrade and downstream related user acceptance testing Work with business leads to build scope of test automation Assemble client programming prerequisites and write application requirements and design documents Identify test requirements from specifications, map test case requirements and design test coverage plan Build End User Computing tools to automate testing in Teradata environment Develop automation framework, develop automation scripts Execute tests and analyse/document test results Identify development bugs and resolve them Provide documentation for usability and maintenance Train business users to use the developed testing utilities Database querying for testing, in Microsoft SQL environment and Teradata environment Develop, document and maintain functional test cases and other test artifacts like the test data, data validation, as well as identify use-cases, negative testing, and exploratory testing Identify any potential quality issues per defined process and escalate potential quality issues immediately to management Helping with issue classification and Triage - Isolate, replicate, and report defects and verify defect fixes RequirementsAt least 5 years of experience as a developer is crucial Able to manage data structures within a database independently Familiar with data migration concepts Experience delivering automation testing for regulatory reporting projects is highly preferred Experience with ETL Testing, Datawarehousing Testing Able to understand business and functional requirements Able to read and analyze application requirements and design documents Must have basic knowledge of statistical concepts such as regression, time series, mixed model, Bayesian methods, clustering, etc., to analyze data and provide insights Knowledge on Data warehousing concepts Candidate should be aware of the basic order flow process used at a private bank and other business processQualifications Bachelor Degree in Computer Science or related field
Skills
Why Work for Us We Power the Nation.Make the most of your talents and develop products that can create impact on a national scale. We are an in-house software team, assembled to move with speed and deliver with quality. We Build Reliable Solutions. For Customers, Company and Country.You will be part of the Digital Technology Team and together, you will innovate, create, and deploy digital products that will Read more
empower more than 3,800 employees within SP Group and improve the quality of life for the 1.5 million commercial, industrial and residential customers that SP Group serves. We build solutions that enable sustainable high quality lifestyles and help consumers save energy and cost, as well as supporting national goals for a sustainable livable city. Now, imagine the impact you can create. What You'll DoDevelop and maintain automation test suites, test cases and test reports for Mobile, Web, API and IoT Build automated system-level integration and end-to-end testing and release verification Work with product owners and engineers to understand product requirements, identify missing requirements and evaluate the testability of new features Communicate test results and product quality status to various product stakeholders Build and improve CI/CD pipelines to ensure smooth delivery cadence and release cycles Determine production issues and prioritise their severities, and follow up with the teams on bug fixes and resolution Drive better software design, engineering practices, and other quality concepts across our different teams and productsWhat You'll NeedYou are fluent in one or more programming languages, preferably JavaScript/ES6, Ruby, Python or Java You have experience using Selenium WebDriver, Appium or other similar test automation tools to perform Web, iOS, Android, API and/or IoT testing You have are familiar with Unix/Linux environments You are able to separate signal from noise, and can easily identify root causes of an issue You are passionate about software and product quality and have a curious mind that thinks outside the boxBonusExperience building automation frameworks and/or test infrastructure from scratch (such as reporting, test analysis and test monitoring) Experience with CI/CD pipelines and tools You have some side projects or open source contributions on GitHub Experience working in highly regulated industries (i.e. energy, health, aviation, etc.)
Skills As a full stack/back-end developer, you will work on:Agile development projects.Assisting in architectural, web security and development decisions.Writing of unit, functional and integration tests.To be successful in this role, you need to have:Some web development experience with E-commerce or interactive websites. Knowledge and experience with Ruby on Rails.Skills in BDD like RSpec, Cucumber etc. and Git.Understand the use of CI and CD tools like Travis-CI, Go etc. and Read more
automation testing tool like Selenium.Knowledge of cloud environments like Heroku, Linode, AWS.A good grasp of web standards and skills in PostgreSQL, NodeJS, Thinking Sphinx, Coffeescript, Javascript, AngularJS, REST APIs, CSS, Bootstrap frontend etc.Good knowledge of Security and SEO.
Skills Roles & ResponsibilitiesResponsibilitiesParticipate in product functional reviews, sprint ceremonies, and documentationAble to implement automation testing solution using Behavioural Drive Development (BDD) Frameworks like Cucumber/ Calabash or JBehaveAble to write automated test cases for Functional, API and Visual or Html with CSS embedded pagesBuild test automation infrastructure and automate test casesEnsure tests are running in Continuous Integration (CI) model and moving towards Continuous Delivery (CD) goalEngineering dashboards to provide Read more
insights into test cycles RequirementsQualificationsMinimum 7+ years of experience in testing or development using any of the languages like Java, Python, Ruby RSpec etcExperience in developing test cases by using Junit/TestNG/Selenium and its WebDriversStrong knowledge in RDBMS and experience writing SQL scriptsStrong working knowledge in Unix/Windows Operating systemStrong understanding of Cloud based application deployments and troubleshootingStrong working knowledge of Build tools like Jenkins or BambooKnowledge of Source Control Management, coding standards, code reviews, build processesBackend automation with tools such Eclipse, Maven (projects management), Java, REST-based frameworkExperience with Docker and cloud platforms (AWS, Azure), Kubernetes, cloud log services (Sumologic, Splunk), cloud application monitoring tools (AppDynamics, NewRelic) is a plusHave experience on Service Virtualization Tools of CA, HPE Micro Focus, Tricentis / Tosca, or IBM RationalExperience in using JMeter or any other load testing tool is plusExcellent problem solving, analytical skills and technical troubleshooting skillsClarity and precision in verbal and written communicationFamiliarity with software development life cycles and agile programming methodologiesBS in Computer Science, Computer Engineering or similar technical degree; advanced degree a plus
Skills Roles & ResponsibilitiesBAMBU is a FinTech startup, who specializes in providing Robo-Advisory solutions for banks, insurance companies to non-financial industries like Telcos & Ecommerce. Leveraging on machine learning, we believe we can change the way people save, invest and manage their wealth. We have been rapidly expanding and in a short span of two years, have clinched 10 clients across ASEAN, EMEA, and US. We were chosen as Read more
the best startup for Fintech final 2017 as well as Fintech of the Year by The Asset Awards 2017.Here at BAMBU, we believe wealth management should be made easily accessible, through delivering great products that provide beautiful user journeys and experiences. We don't just want to make it simpler, we want to redefine the entire way wealth services are delivered.We are seeking an energetic, talented, and motivated individual for the role of Test Automation Engineer on a significant project. Below are the roles & responsibilities.Design, develop, and maintain automated testing process, framework & scripts for banking applicationsWork closely with development, business, and functional testing team to identify critical business scenarios for automation to achieve maximum ROIAble to quantify and estimate automation activitiesWrite automation test cases for Web, API and mobile environment using Cucumber, Selenium Webdriver and JavaWork closely with functional team to prepare standard Gherkin files as an input to automation processResponsible for execution and maintaining automation test packSetup automated regression test runs using continuous integration approachOwnership of automation code base at the central repositoryRaise concerns and suggestions for betterment and improvement of day to day tasks to help deliveryCommunications to stake holders for outages/ releases/ updates on tasksSupport to establish automation testing standards and best practicesCommunicate test progress to the test manager on daily basisAble to guide and mentor cross team members to write and execute automation test casesRequirementsMandatory Skills5 to 7 years of experience in designing and implementing Automation Testing Strategies and Framework for large scale systemsGood understanding of Core Java, TDD/BDD and test automation frameworksMust have worked extensively on Selenium Webdriver using JavaRich experience in creating automated test cases for both Web and Mobile applicationsHands-on experience on REST services automationExpertise in build & CI tools like Jenkins, Ant and MavenGood working experience on Issues/Tasks management tools like JIRAGood knowledge on version control tools like Git, Github, Stash or similar toolsGood understanding of database concepts. Able to write SQL queriesWork with the software development teams to build continuous test environments and to make application more testableMust possess excellent communication skills, both written and verbalExperience in an agile development environment highly desired.Desirable and Behavioral SkillsBanking domain knowledgeExperience in performance test automation will be an added advantage • Good understanding of DevOps modelAbility to learn new techniques and technologies quicklyPossess good analytical skills and aptitude
Skills

Roles & Responsibilities- Preparing Test strategy and planning- Understand and analyze testing requirements to prepare test plan, and test design.- Advise project team on design consideration to facilitate meeting of requirements.Requirements- Minimum a Bachelor's Degree in either Computer Science, Information Technology, Software Development or a related degree, or a demonstrated track record of expertise in test management and execution,- 5+ years' experience of manual/automation test management- At least Read more
3+ years of Client management experience- Prior experience of both Agile (especially SCRUM) and Waterfall methodologies- Experience of automated test tools – Selenium and QTP- Experience of test management tools (QC, ALM, JIRA, etc.)- Strong stakeholder management skills able to communicate across delivery teams and business representatives- Experience in preparing Test strategy and planning- Proven experience in Smoke testing, Sanity testing, System testing, SIT and Regression testing.- Thorough understanding of defect management processLicence No: 12C6060
Skills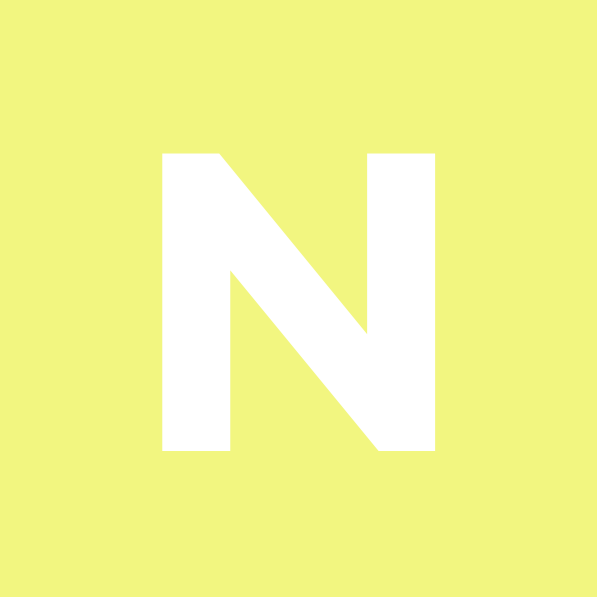 Roles & ResponsibilitiesMust be able to implement and drive test automation with minimal guidance.Functional test new products and regression test existing products during each QA release cycle.Provide test plan and estimates for all components of QA cycle; regression, functional, sanity, smoke test.Collaborate with Development, Business and Support teams to clarify specs, raise issues/concerns and identify risks throughout the software development life cycle.Write efficient and effective test cases and Read more
test scripts based upon specification documents and business user interactions as well as create test scenarios based on understanding of systems in order to regression test, test new functionality and stress conditions (both automated and manual).Understand and analyze Business, Functional, Technical and UI (User Interface) requirements of the project/release.Investigate issues found during QA periods by searching log files, exception messages and database tables (Basic SQL queries).Create reports (daily status reports and weekly reports) and create testing metricsWork towards continuous integration and automate test cases as the functionality is being tested.Developing and maintaining the automation framework for low touch application. RequirementsEssentialExperience working in QA for low latency high throughput applications within Investment banking domain.8+ years of experience in QA with 4+ years in test automation.Experience working with teams across different geographiesExperience in individually running and managing test automation for a large trading application.Functional and Automation testingDeep knowledge of CI/CD tools (e.g. Jenkins, udeploy, bitbucket etc ) .You have a great understanding of (and experience in) containerization tech(e.g. docker, openshift/kubernetes.) and related tool-chains ( e.g. Chef/Ansible/Puppet)You have a great understanding of (and experience in) cloud deployments (AWS/Google cloud etc).You are very comfortable with programming (Java, python), network programming (Tcp/IP, UDP etc.) and development in the Linux environment (shell scripting etc.)You have very high development standards, especially for code quality, code reviews, unit testing, continuous integration and deployment ( work in an Agile env/ Test driven development/ experience in mocking frameworks – e.g. cucumber/selenium/junit /TestNG etc.)Jira, Unix, Zephyr,DesirableFIX protocol, Experience in DMA and client/market connectivity testingKnowledge of equity markets
Skills