Sign in or register for a JobTech account.
Jobs that require

automation testing

skill
We are looking for a Quality Assurance (QA) and IT intern to develop and execute exploratory and automated tests to ensure product quality.As a QA intern of our in-house software team, you will be mainly engaged in testing activity throughout the product development process and be responsible for developing and performing tests on our products.At the same time, you will have the opportunity to work and discuss with Read more
test leads, project leads, developers and operation team. On top of that, you'll also receive mentoring and hands on practices in a variety of testing methodologies, including manual and automation testing. This QA internship offers the skills and experience required to proceed further in IT industry.Responsibilities :Follows the instruction of the test leads and the test manager.Test newly developed and existing software, features, and record any bugs or performance issues.Assist in developing detailed, comprehensive, well-structured cases and review test result to determine system's functionality.Design, develop and execute automation scripts using open source toolsManage and track to ensure proper closure of defects detected during testingLiaise with internal teams (e.g. developers and project lead) to communicate on bugsDevelop automation scripts based on the understanding the domain knowledge of healthcare applicationRequirements:Positive mindset, and willing to learn new knowledge not taught in school.Strong background knowledge of programming languages such as Java, Dot Net, Visual basic.Meticulous eyes for detailAbility to work with minimal supervisionKeen user of mobile applicationsProficient in English (verbal and writing)Strong & effective interpersonal and communication skills, motivated, good attitude, responsible, proactive and an energetic team player will be a plus.
Skills

Roles & Responsibilities(Position Reference Number:1903-52700)Responsibilities:- Perform manual testing as well as know how to document and execute test scripts in VB Script Language using Micro Focus UFT 14, as automation tool. - Improve with the usage of automation tool to further help to improve QA team productivity. - Set up test scenarios based on functional requirements. - Work closely with development teams to guide them on Read more
the quality assurance results and improve quality. - Perform functional testing to ensure compliance with functional requirements. - Perform standards testing to ensure compliance with all relevant industry standards. - Work with other departments to guide a smooth User Acceptance Testing process. - Develop and maintain test automation tool.RequirementsRequirements:- At least Bachelor's Degree in Computer Science or equivalent. - Minimum 1~2 years of experience in Software testing is essential. - Minimum 1+ year of experience with Automation testing, developing and executing automated test scripts using Automated Testing Tools for Web and application testing (such as Unified Functional Tester, Selenium etc.) - Exposure to wide automation concepts, framework and best practices from industry in automating web applications. - Excellent knowledge in designing and implement customized test automation frameworks as needed. - Knowledge in Software Development, preferably in a Microsoft / .Net environment. - Some knowledge in Internet technologies (HTML, XML, CSS, etc.) and the relevant issues (Example: cross browser issues, firewalls, cookies, etc.). - Possess strong analytical, problem solving, communication, and interpersonal skills. - A strong team player.To Apply, please kindly email your updated resume to: [Click Here to Email Your Resume]We regret that only shortlisted candidates will be notified. However, rest assured that all applications will be updated to our resume bank for future opportunities EA Personnel Name: Toh Ting Ting EA Personnel Registration Number: R1433765
Skills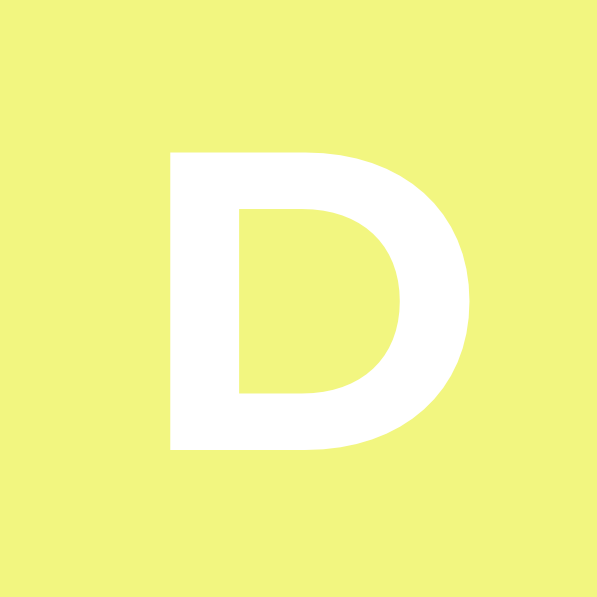 Roles & ResponsibilitiesBusiness FunctionGroup Technology and Operations (T&O) enables and empowers the bank with an efficient, nimble and resilient infrastructure through a strategic focus on productivity, quality & control, technology, people capability and innovation. In Group T&O, we manage the majority of the Bank's operational processes and inspire to delight our business partners through our multiple banking delivery channels.ResponsibilitiesUtilizing and developing new test approaches, techniques in the areas Read more
of test automationDefine & drive the test automation strategy, test case development, test execution, test automation, execution of automated suites, defect identification and reporting, proactively communicate test progress, report quality status, defects and risks to project stakeholders.Design/build/maintain test automation frameworks for frontend (UI), backend and API's using suitable languages meeting functional, performance, scalability and other quality requirements.Effectively collaborate and communicate with geo dispersed stakeholders & team members.Build, configure and maintain automation test environmentsProvide technical leadership / guidance to all team membersRequirementsEducation – Bachelors or higher degree preferably in Computer Science or ITMust Have10+ years of experience in UI & API based application test & automation experience.Minimum 5 years of hands on test & automation experience for dashboards, reporting, workflow or related applications both from frontend and backend covering functional, E2E, exploratory, performance & stress tests.Highly proficient in test automation development using Java, Selenium WebDriver, Cucumber, REST-Assured, JMeter (or similar load testing tools)Have worked on performance testing of applications with high volume dataWrite complex SQL queriesHands-on experience building CI automation pipelines using JenkinsExcellent time and priority management skillsExcellent written & verbal communication, and analytical skills.Possess an intrinsic sense of self-motivation, accountability, attention to detail, resourcefulness, self-improvement and strong analytical/troubleshooting skills,Preference for working in a fast-paced, dynamic environment where priorities can often change.
Skills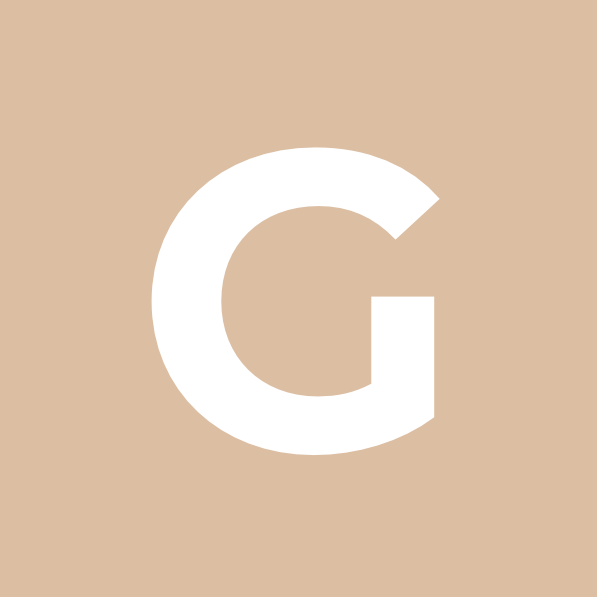 Roles & ResponsibilitiesPrepares Manual Test Cases based on functionality and requirements.Conducts functional and out of the box scenario testing.Shares defects along with severity level, priority and recommendations to fix defects.Sets up Continuous Integration (CI) server for automated testing.Analyses manual test cases and selects regression test cases applicable for automation testing.Prepares automation test scripts.Liaises with developers to set up the automation workflow.Captures automation results.Analyses and shares test results with Read more
team. RequirementsAt least THREE (3) years of IT application development experience.At least THREE (3) years of application testing experience.To apply, please submit your resume in MS Word format together with your application. We regret to inform that only shortlisted candidates will be contacted. Thanks.EA License No: 18S9060 Registration No: R1324990 (Neha Singh)
Skills

Roles & ResponsibilitiesWorking knowledge of Avaloq and Banking, in depth experience of testing procedures on Avaloq and integration with interfaces.Gathering the requirements and converting them in to functional documents. Creating project plan, strategy and vendor management. RequirementsExperience in manual and automation testing.Good at people management.Facing users and conducting workshops.Strong experience in SDLC and SIT,UAT and production change management.Good to have- Avaloq Certification professional course.
Skills

Roles & ResponsibilitiesAutomation testing, scripting and JavaRequirementsAtleast 2+ years of strong hands on experienced in Java/Selenium resource. Should be also familiar with BDD and tools like Jenkins/Jbehave/Cucumber/Maven etc. Good Comms, Good basic SQL and should be able to work independently.
Skills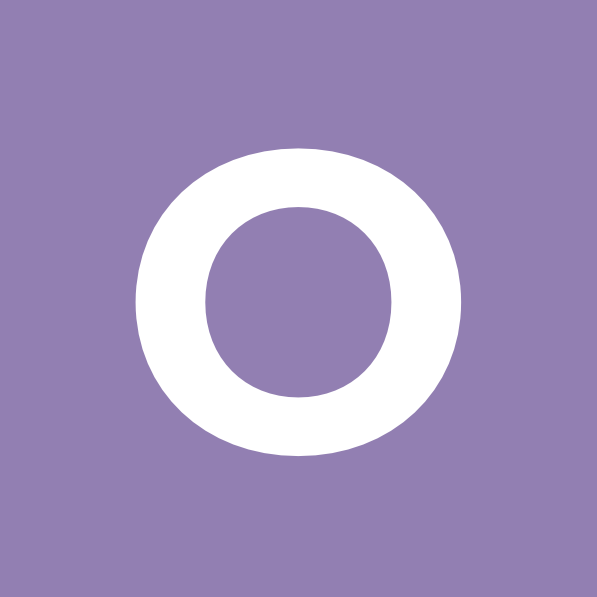 Roles & ResponsibilitiesOptimum Solutions is looking to hire a Test analyst for a banking projectAbout ths role:This role is for a local banking project. The incumbent will be deployed to work at a local bankThis is a 1 year extendable contract (performance based)Responsibilities:Prepares test plans, test cases and test scripts. to test each software component and demonstrate the business condition under test and the expected resultsExecute regression tests, Read more
functional tests and data testsTest environment setup, defects tracking and coordinating with PO, users and tech team to resolve the issues and determine defect priorityEstimates work requirement for contribution to the project sprint plan, report and track UAT progress.Stays abreast of QA & Testing best practice and latest available tools ( HP Quality Centre and ALM) , frameworks and standardsEnsures high quality and accuracy is maintained through to software release. Requirements1 year of Software Testing experience is requiredAbility to write and execute test casesKnowledge of defect logging toolsKnowledge of HP Quality Center, Automation testing will be an added advantageStrong on Microsoft ExcelWork Location: Changi Business ParkOptimum Solutions Company Reg #199700895N
Skills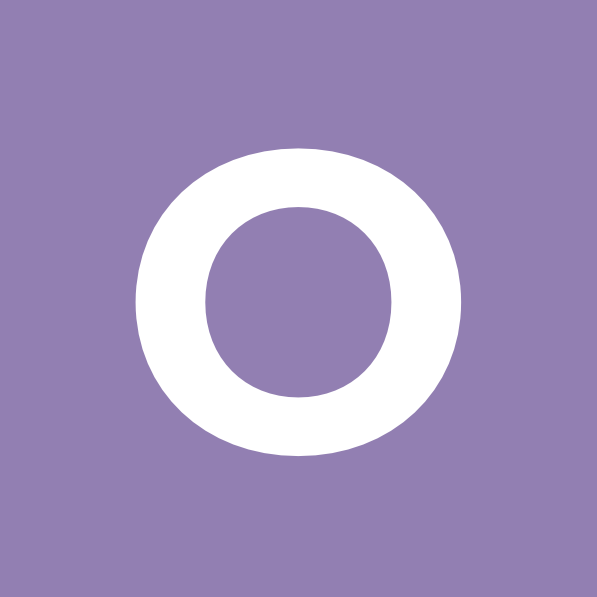 Roles & ResponsibilitiesAbout the roleThis is a 6 months rolling contractThe incumbent will be deputed to work at a banking institutionJob Summary:The Test Manager is responsible for managing the day-to-day activities of a software test team comprised of test analysts. The person is will be responsible for the Test Case Design, Coordination, Preparation and Execution. He/she is expected to deliver high-quality test results in a timely manner by Read more
creating and implementing testing strategy, producing test plans, assisting with test case design and development as needed, driving execution of manual and automated testing, monitoring test status, and providing mentorship to team members.The role exercises independent judgment to clarify tasks, set clear project milestones, deliverables, and provides leadership to the team. This role will work directly with Development, Product Analysts, Vendor teams, Application Support, and will interact directly with end users during UAT phase.Primary role:Test Manager for Defect Management and Run Book ManagementOther responsibilities:Contribute to the planning and implementation of a quality assurance framework for the software testing lifecycle of the bankParticipate in the requirement analysis and identify gaps in requirement by assessing the product functionality, usability and fitness for purposeWork with project managers, development and engineering teams to ensure efficiency of system integration test cycles and propose improvements required if defects are found. This includes the technical support of all testing cycles (System Integration Testing, User Acceptance Testing) for both Technology Change the Bank and Run the Bank projects, ensuring all deliverables are aligned with technology development governance, championing and utilising Quality Assurance proceduresCreating, maintaining, and executing test plans and test scenarios/cases against software platforms.Design automated test frameworks with Test Data identification to build automated regression and load tests.Promote the knowledge of manual / automation testing and defect tracking tools to help in proper tool selection and set-up.Resolve testing problems by modifying testing methods during tests, conferring with management to revise test objectives and standards.Maintain testing database by developing defect tracking and regression testing information requirements, designing information system to capture test outcomes.Report test outcomes by collecting, analyzing, interpreting, summarizing, and displaying data; recommend software changes when required.Ensure that all support and testing documentation meet or exceed agreed quality ITIL and other standards as required. RequirementsDegree in an IT related disciplineAt least 10-12 years of information technology experience including at least 8 years of experience in Quality Assurance and Testing for Technology ApplicationsExposure of Core Banking applications (such as Temenos T24/AAA+/Avaloq) is mandatoryStrong experience on working on Wealth Management channels with expert level knowledge on Asset Classes like Equities, Derivatives, FX and Fixed IncomeFinancial technology background experience (Private Banking domain knowledge preferred) with experience in the Business analysis, Derivatives and Security Products, deployment and integration of vendor solutionsHands-on experience on Trading life cycle and Order Management SystemsVisible leadership skills and comfortable leading cross-functional teams. Excellent organizational skillsWell-acquainted with testing/certification processes, reporting templates, process and testing tools and methodologiesStrong Experience on HP QC, QTP or relevant tools, prior experience in setting up Test Automation / Performance TestingExperience with waterfall / agile software development methodologies. Experience with CMMi and ISO standard proceduresDemonstrated ability to lead complex testing projects and work cross-functionallyExperience performing risk analysis as well as creating requirements traceability matrices, have an eye for quality and detailDemonstrated initiative and commitment to ongoing process improvementExcellent verbal and written communication skills. Strong trouble-shooting and problem-solving skills and ability to adapt to changing prioritiesInterested candidates can email their resumes to Dipal on [Click Here to Email Your Resume]Optimum Solutions company registration: 199700895N
Skills

Job Description Job ID: 001171 Job PurposeResponsible for building and maintain Java applications, include managing Java/Java EE application development while providing expertise in the full software development lifecycle, from concept and design to testing. Commitment to collaborative problem solving, translate business function/ requirement into technical design and product quality are essential.The JobContribute in all phases of the development lifecycle. Developing high-volume, low-latency applications and delivering high-availability and performance. Read more
Translate application design and use cases into functional applications. Design, build, and maintain efficient, reusable, and reliable application coding. Identify bottlenecks and bugs, and propose solutions to these problems. Prepare and produce releases of software components.Job Requirements Our RequirementsProficient in Java, with a good knowledge of its ecosystems. Solid understanding of object-oriented programming. Familiar with various design and architectural patterns. Skill for writing reusable Java libraries. Knowledge of concurrency patterns in Java. Familiarity with concepts of MVC, JDBC, and RESTful services. Implementing automated testing platforms and unit tests. Basic understanding of JVM, its limitations, weaknesses, and workarounds. Analyze and perform evaluation on defect raised by user to further advice. Provide support for SIT/ UAT. Ability to work in a fast paced, team-oriented environment with minimum direction and management oversight. Recognized University degree in relevant discipline. Preferable tertiary qualification in IT and insurance industry certified (eg. LOMA). Minimum 8 years' experience in application developer position. Preferably with General and/or Life insurance domain knowledge. Experienced in RESTful web-service, automation testing and performance tuning will be an added advantage.To all recruitment agencies: Great Eastern does not accept unsolicited agency resumes. Please do not forward resumes to our email or our employees. We will not be responsible for any fees related to unsolicited resumes.
Skills Roles & Responsibilities1. Understand functional and non-functional requirements of software product, design quality assurance and testing strategies for various different products; 2. Contribute to the planning and construction of a product system architecture, assess risks, resolve the design's testability and address the system stability; 3. Innovate testing tools, testing technologies, testing platform, testing lifecycle of product R&D, improve the testing efficiency; 4. Involved in testing system setup, technology Read more
team planning, construction of testing technology platform; 5. Lead and design technology solution and architecture for system integration test, and push solution deployment and implementation; 6. Responsible for the system integration test in product deployment phase of the development lifecycle, ensure product go-live with high quality; 7. Research new technologies and new methods in testing domain, apply and promote them, improve industry influenceRequirements• Have more than 3 years QA and QC experience in internet and traditional industries, went through large scale software development lifecycle, have rich experience in software development • Thorough knowledge of QA theory and methodology • Have systematic mindset and experience in software quality assurance, able to prototype and deploy software quality control strategy for a complex system; • Strong analysis and design skills, capable to develop testing framework and integrate solutions; have experience with RESTful API test, performance test, automation test, security test, black box and white box testing; • Have experience with programming languages, coding experience and code review, GIT or SVN. • Strong logical thinking, willing to explore; taking the ownership, great team player; • Effectively communicate issues with stakeholders and propose solutions • Maintain subject matter expertise for the systems under test and use that expertise to create, maintain and extend the test case library • Candidate with strong interest or project experience in internet financial service and technology is preferred.
Skills