Sign in or register for a JobTech account.
Jobs that require

bilingual

skill $2,600 - $3,000 a monthJOB RESPONSIBILITIESAssisting the Restaurant Manager to ensure the smooth operation of the restaurant.Assisting Operations Manager to work with chefs and other personnel to plan menus.Work with chefs for efficient provisioning and purchasing of supplies.Estimate food and beverage costs. Supervise portion control and quantities of preparation to minimize waste.Perform frequent checks to ensure consistent high quality of preparation and service.To hit all financial targets.To lead Read more
the team on each shift and ensure the company service standards are upheld.Work with other management personnel to plan marketing, advertising, and any special restaurant functions.Direct hiring, training, and scheduling of food service personnel.Investigate and resolve complaints concerning food quality and service.Prepare checks that itemise and total meal costs using Point of Sales system.Perform other duties as assigned by management.JOB REQUIREMENTSMin. 2 years of restaurant management experienceBasic wine & beverage knowledgeBilingual, english as main communication languagePatient & ability to adapt to changes quicklyBasic computer skills eg. MS excel, word, ppt & replying of emailsWORKING DAYS/ HOURS6 days per week/ 10 hours per daysSALARY PACKAGE$2600 - $3000*duty meal providedKindly note that only shortlisted candidates will be notified.Averlyn Ong | R1874596ServQ HResource Pte Ltd 06C4795Job Type: Full-timeSalary: $2,600.00 to $3,000.00 /month
Skills SingaporeJob DescriptionHandle enquiries, quotations, correspondence, etcPrepare Purchase Orders / Delivery Orders, invoices, Import / Export documentations, etcSupport logistic monitoring of shipment / courier servicesGeneral office adminstrative & accounting worksHandle any ad hoc duties assignedJob RequirementsResponsible, initiative, hardworking and independentAble to multi taskWilling to learnPossess good work attitudeProficient in Microsoft Word, outlook and excel. IT knowledge would be an advantage.Job Type: Full-timeLanguage:English & Chinese (Preferred)
Skills $2,800 - $4,000 a monthResponsibilitiesAssist in day to day administrative support in areas of HR functions.Handle all documentation relevant in HR mattersProcessing of monthly attendance record.Handle all compensation and benefits for employees.Support in recruitment process.Prepare and conduct new employee orientation.Maintain and update Company's HR handbook, policies and procedures.Design Training programs by liaising with consultants and internal stakeholders.Evaluate and audit the quality of training programs and plan improvements to Read more
past training programs.Assist in performance management exercise for confirmation, renewal and annual performance review.RequirementsDegree holder in Human Resources or related discipline.At least 3-5 years of experience in related field is required.Experienced in full spectrum of Human Resources.Bilingual in English and Mandarin to liaise with associatesJob Type: Full-timeSalary: $2,800.00 to $4,000.00 /month
Skills

ResponsibilitiesPossess Class 3 manual driving license Able to communicate clearly in simple English and Mandarin Is an advantage if can read or speak in Chinese Familiar with roads in Singapore Assist to unloading containerWorking Hour: 8.30am to 5.30pm (Mon-Fri) /8.30am to 12.30pm (Sat)Working Area: 25 Pandan Crescent, #03-05/06 Lobby A, Tic Tech Centre, Singapore 128477
Skills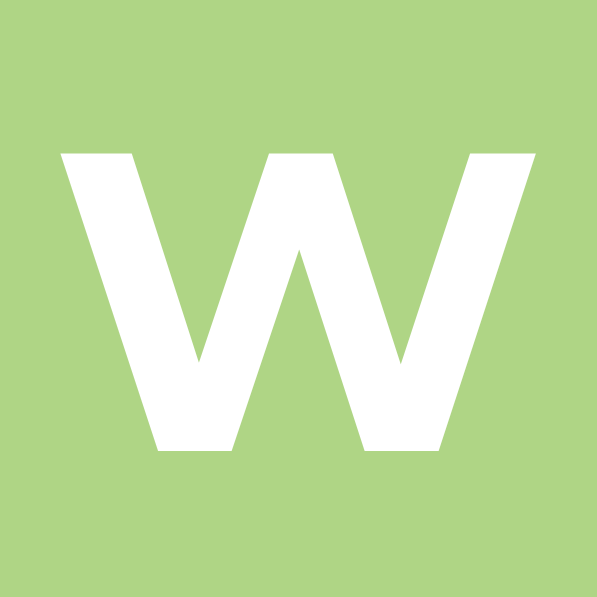 As a production assistant, reporting to the Factory Supervisor, you will be a part of the production team. Job descriptionSupport the supervisor in meetings and administrative tasks Based on the established procedures and guidelines, daily tasks includes packing, card printing and personalization, card counting, QC, cards receiving and hand over to courier Follow production process and complete required forms in order to improve production efficiency and reduce quality Read more
accidents/error Daily inspection of production equipment Weekly random inspection of test cards Download data into smart cards via a specific server and production equipment Ensure accuracy of data printed on the products Write up SOPs in regards to production process Ensure proper housekeeping and safety in the production area Ad-hoc duties as assigned by supervisor Training will be providedRequirementsMin. GCE 'O' or 'N' Levels Computer literate, proficient in Microsoft Office Bilingual in English(Written and spoken) and Basic Mandarin Keen attention to detail, adherence to deadlines Able to work independently and in a team Strong communication skills and willingness to learn Experience in equipment/machine repair and maintenance is a plus Occasional weekend OT may be requiredThe remuneration package will vary according to experience and skills set. Interested candidates are invited to submit a comprehensive resume with the following information: - Education background - Work experiences in point form - Reason(s) for leaving - Current and Expected Salary - Date of Availability / Notice Period We regret that only shortlisted candidates will be notified.
Skills

SingaporeResponsibilities and Duties-Be able to handle accounts and general admin duties and work independently-Be able to maintain proper document records and filing-Capable of handling daily accounting entries-AP, AR, GL Bank reconciliation, generate payments run and vendors reconciliation of purchase orders, invoices, project costing, create an expense report, etc.-The process of reimbursement claims-Maintain employee medical claims records and annual leave-Attend to incoming calls, emails, and inquiries-Prepartion and submission of Read more
GST, Tax clearance, and others- Support auditing-Other ad-hoc duties/Projects as assigned.Qualifications and Skills-At least Diploma and above in relevant field (Accountancy / Finance)-At least2 Years of working experience-Proficient in Microsoft Office (Excel, PowerPoint, Words, Outlook) and any other relevant software.-Must Proficient in both English and Mandarin ( Oral and Written )Interested Candidate, Kindly submit your detailed resume: stating your notice period, current and expected salary. Only shortlisted candidates will be notified.Job Type: Full-timeExperience:Accounting: 2 years (Preferred)Education:Professional Qualification or Polytechnic Diploma (Preferred)
Skills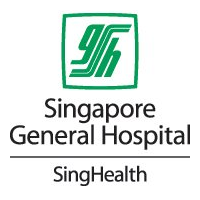 Job DescriptionThe Research Coordinator functions as part of the research team involved in various clinical research projects. You will act as liaison between subjects and members of the research team, obtaining relevant information by interviewing subjects and explaining aims and plan of the project in layman terms, address their concerns and questions and arranging for their informed consent. You will schedule subjects for visits to clinic for the Read more
required tests and evaluations. Collect their samples and assist the investigators in monitoring the subjects' well-being.You will have to ensure compliance with protocols and schedules of evaluation. You will be required to compile relevant patient data and maintain proper documentation. You will also compile relevant patient data and maintains proper documentation, complete and maintain case report forms.You will have to draft reports for submission to the relevant authorities and ensures compliance with protocols and schedules of evaluation. You are also required to document and tabulate financial payments received or made to the study. We have openings for various research studies.Job RequirementsDiploma or Bachelor's Degree in Nursing/ Medical Technology / Health Science / Life Science / Pharmacy with relevant academic certificationKnowledge of MS office softwareBilingual and/or knowledge of local dialects desired
Skills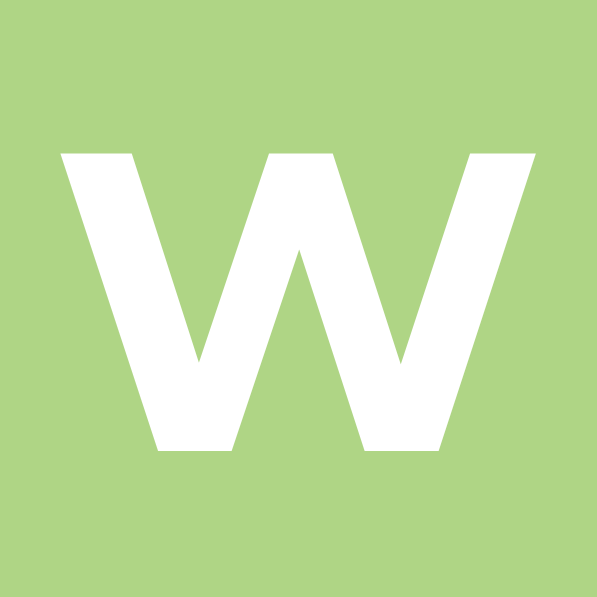 Scope of Work Manage all content and editorial including editing, writing, content strategy, and steering the overall direction and voice of the organisation's communication strategies including publications, speeches, media release, etc Ensure and maintain good brand and communication consistency for all company materials and collaterals Manage public relations by liaising and actively engaging with the media. Handle media requests and queries Create engaging content on a regular basis Read more
for various target groups i.e. prospective employees, etc Analyse various content metrics and provide analysis report to department heads and managers Work with across functional teams to produce high quality content Assist and execute marketing, corporate communications and media relations activities Assist in the conceptualisation, development and execution of marketing communication activities such as public relations program, internet, intranet and collaterals Perform editorial tasks on newsletters, collaterals, reports, publications and web Daily updating and implementation of the website Support in writing reports, drafting speeches and doing presentationsConceptualise, manage and executive multimedia productions Any other adhoc duties/ projects as assignedRequirementsSingaporean Only Min. Degree/ Diploma in Business Management / Mass Communications / Multimedia or equivalent Preferably with 1 year experience Effectively bilingual in English and Mandarin, especially written English Good interpersonal skills – able to build excellent rapport and networks across functional boundaries and external organizations Good team player Resourceful, pro-active and meticulous Able to multi-task in a fast paced environment Strong project management skills and ability to execute tasks independently Computer literate (MS-Office) Familiar with website maintenance/updating and multimedia generating software (eg. Photoshop, movie maker) an advantage Simple photography skills an advantageSuccessful candidate shall enjoy attractive remuneration package and excellent career advancements. Please write in with detailed resume including expected salary. The HR Department Wavelink Holdings Pte Ltd75 Jellicoe Road #05-01, Wavelink Building Singapore 208738 Fax. 6295 2202 Email : [Click Here to Email Your Resume] Website: www.wavelink.com.sg
Skills Job DescriptionThe incumbent shall be responsible for the following:Provide mainly psychological intervention to adult and elderly clientele with mental health issues (depression, anxiety, stress-related problems, adjustment problems, self-harm behaviours), emotional problems (anger, grief) and health problems (e.g. insomnia /sleep problems).Provide psychological assessments (e.g. cognitive testing for mild cognitive impairment such as Alzheimer's disease, personality tests) and neuropsychological assessments.Develop and conduct talks and workshops on mental health and psychological Read more
issues to both hospital staff and the public / community.Assist / run therapy and support groups.Assist in supervision to students on clinical placement. For Senior/Principal Psychologist position, you will provide supervision to new staff and guidance to the junior levels of staff.Some administrative work involved (e.g. monthly statistics, KPIs).Job RequirementsMaster's degree in Clinical PsychologyExperience in providing psychological therapy and interventions to adults and elderly in acute care and in the community settings is preferredApplicant with at least 7 years of relevant clinical and supervision experiences in a healthcare/clinical setting will be considered for Senior/Principal Psychologist positionEligible for registration or registered with the Singapore Psychological SocietyAble to work independently with the multi-disciplinary teamExcellent interpersonal skills, effectively bilingual in local languages, and a team-playerWilling to work Sat, when required
Skills Positive Working EnviromentGreat Career ProgressEasy Access To Public TransportDuties & ResponsibilityAnswering of Phone CallsProcesses Purchase Order/Delivery OrderInvoicingPerform other duties as assignedRequirementsITE/GCE 'O'/GCE 'N'Able to communicate effectively in English & Mandarin5-1/2 days week 8.30 to 6pm (alternate Saturday off per month)Able to start work immediatelyJob Type: Full-timeExperience:studied in Singapore: 5 years (Required)Location:Singapore (Required)License:ITE/GCE 'O'/GCE 'N' (Required)Language:Mandarin (Required)
Skills