Sign in or register for a JobTech account.
Jobs that require

bim management

skill BIM Manager/ BIM Modeler Responsibilities:- Execute the overall project and management strategy of the projects assigned. Monitor the progress of the project to ensure it is according to planned schedule. Good understanding of the project requirements and ensure its delivery. Handle design development, contract documentation, authority submissions, pre-consultation, site meetings and project meetings. Works closely with the project team in the co-ordination, organization & preparation of documentations and Read more
drawings. Able to understand BIM concepts and apply it on project. Construct 3D model and prepare architectural, structural or M&E shop drawings for submission to the authorities and for construction using BIM software. Update 3D model according to latest information provided and ensure accuracy of shop drawings. Monitor and inform Project Design Team on clashes Ensure that the clashes highlighted are resolved or concluded, if not, continuous monitoring for resolution to be provided by Project Design Team. Monitor and ensure drawing submission schedule is achieved. Manage process of exchange and coordination of BIM model with consultants, client and stakeholders. Support Project Design Team in managing RFIs as well as making presentation with BIM related software. Perform and maintain proper documentation of clash detection report.Requirements:- Possess Degree / Diploma in Mechanical Engineering Minimum 5 years of working experience in BIM Management for ACMV projects Proficiency in BIM & Revit a must Candidates must have requisite Safety certificates, such as BCSS, CSCPM, etc.
Skills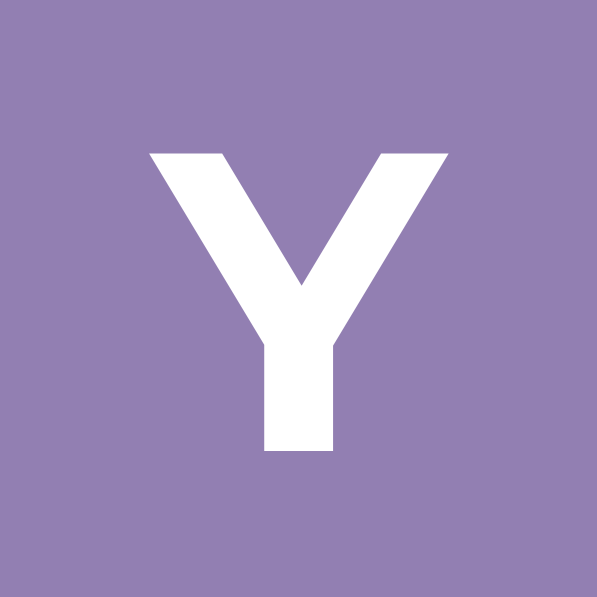 Job DescriptionPrepare, execute and maintain BIM Execution Plan In-charge of BIM team Liaise and coordinate with Project Manager and all relevant external parties on BIM implementation into particular project On-going monitoring and review of BIM integrated models, workflows and productivity to ensure timely delivery of relevant deliverables Establish and implement BIM policy, workflows, standards and methodologiesJob RequirementsDiploma/Degree in Civil & Structural Engineering Specialist Diploma in BIM/VDC Certified on Read more
BIM Management Experienced in BIM Modelling, Coordination and Management Proficient in AecoSIM, Revit and Navisworks Familiar with Singapore BCA BIM Submission and Guidelines Willing to travel overseas for meeting or collaboration works
Skills "You can't get the job without the experience but you can't get the experience without the job." Want a career in designing our city landscapes? Join our 26-months Trainee BIM/CAD Engineer Programme that has nurtured over 1000 young professionals in the Architecture, Engineering and Construction (AEC) Industry. On completion of initial 2-months classroom training, you will have an opportunity to work on-the-job, learn alongside industry experts, and build Read more
your expertise and network with us. What's in it for me? ·Over 25 years of professional, hands-on training in the latest BIM & CAD technologies. ·Build your Engineering/Architecture credentials through our established network. ·Get a head start in your careers path such as: BIM Modeler, BIM Specialist, BIM Coordinator, Professional Engineer, BIM Manager, BIM Planner, BIM Director. ·Opportunities to earn professional certifications in BIM & CAD, as well as Specialist Diploma in BIM.  Am I an eligible candidate? ·Fresh graduates and mid-careerists may apply ·Diploma/Degree in Built Environment related fields: Architecture, Mechanical, Electrical, Civil,Structural Engineering, Green Building & Sustainability, Project/Construction Management and Facilities Management. ·Other qualifications considered: Any Engineering subjects, Intelligent Building Technology, Graphic Arts, Visual/Product/Interior Design, Landscape 0Architecture, Environmental Engineering, Mechatronics, Aeronautical, etc. Why should I apply? To learn the latest engineering skills and become a highly sought-after AEC Professional within the shortest timeframe.Are you ready to take up the challenge? Interested? Send in your application via APPLY NOW today!
Skills
Work Location: 52 Jurong Gateway Road, #11-01, Singapore 608550ResponsibilitiesYou will be part of the team to champion and drive digital transformation effort for the built environment industry. You will be involved in:working with various stakeholders, which includes industry practitioners, technology providers and research institutions, to adopt latest digital technology and develop solutions to support the built environment;managing pilot projects as well as assess and evaluate the implementation of Read more
the various new and emerging technologies;supporting the formulation and implementation of industry-wide digital solutions to support regulatory functions;reviewing submissions on building plans including designs related to safety, environmental sustainability and barrier-free accessibility; andperforming site inspections and the granting of temporary occupation permits and certificates of statutory completionRequirementsA degree in Architecture, Engineering, or construction-related discipline.Good command of spoken and written EnglishAble to work independently as well as effectively as a team and possess eagerness to learnFormally trained in BIM (Diploma or Training certification), preferably with at least 3 years of BIM coordination or BIM management experience in a design, engineering or construction firms or a large projectA keen interest in digital technology will have an added advantage.Strong analytical, problem-solving, writing, presentation and interpersonal skillsSuccessful candidates will be offered contract employment. Remuneration shall commensurate with qualification and experience. Interested applicants, please apply online.
Skills

Roles & ResponsibilitiesJob Objective:He/She has to manage and lead the BIM Team consist of BIM Coordinators & Modellers from design to construction phase.Job Responsibilities:Oversee BIM software firm-wide, including installing, configuring, maintaining, and supporting all BIM installations as well as analysing, and solving BIM user and design issuesResponsible for developing and implementing BIM workflow and communicates the benefits of BIM within and outside the firmSupport each project team by Read more
managing and creating content library files and templates, BIM project setup, creating and enforcing standards, and evaluating project modelsLinking BIM to the project Construction Administration Phase for submittals, construction models, shop drawings and schedulesAssist on project work – modelling and detailingProvide support for plotting and electronic file submissionsProvide quality control for completeness and adherence to company standards of all shop drawings producedTrain and oversee the day-to-day activities to ensure BIM standards are maintainedChair the company's BIM committeeTroubleshoot problems RequirementsDegree or Diploma in Civil & Structural, Electrical, Mechanical or Building Services Engineering or equivalentCertified in BIM or/ and BIM Management. Having a Specialist Diploma in BIM from BCA Academy is an advantageAt least 6 years of working experience in construction, design, drafting or coordination (services)Preferably with at least 2 years of BIM coordination or BIM management experience in a design, engineering or construction firm or a large projectProficient in the use of Bentley OpenRoads, Aecosim, OpenPlant PID, OpenPlant Modeler, OpenPlant Isometrics, OpenPlant Orthographics and Navisworks/Navigator softwareCompetent user of IT tools, in particular MS Word, MS Excel, AcrobatUnderstand basic code compliance in Architectural, C&S and M&E works and construction sequence of workGood English skills, both verbal and written communicationGood communication skills and the ability to work independently and as part of a teamGood management skills
Skills Roles & ResponsibilitiesThe Architect plans, designs and oversee the entire building process. He/She helps to prepare project specifications and detailed drawings on architectural works for their clients. The Architect is involved in bringing the project to fruition, by advising clients on project execution or supervising the progress and quality of workmanship on-site. This may include arranging contracts between clients and builders, visiting construction sites to ensure that work Read more
is in line with his/her design and to discuss any design alterations that may have arisen during the building process.The Architect is also a Qualified Person who liaises frequently with relevant competent Authorities to obtain the necessary project approvals. He/She may even act as the clients' representatives to liaise with other parties (e.g. builders) involved in the project.Requirements~ BIM manager certificate~ Stay updated on the latest architectural trends to ensure the proposed building design is up to date with the latest industry development. ~ Advise clients on project execution, supervising progress and quality of work. ~ Check on progress and monitor compliance with plans. ~ Consult with clients to determine objectives, budgets and the functional and spatial requirements of the building project. ~ Ensure that all building works and procedures comply with the building codes, guidelines and regulations. ~ Manage builders to ensure the building and installation works are in accordance with the building plans and specifications. ~ Prepare preliminary sketches, working drawings and full detailed drawings for architectural works, and utilize advanced computer technologies such as Building Information Modelling (BIM) and Virtual Design and Construction (VDC) together with other building professionals to integrate the building's architectural, structural and mechanical designs. ~ Put together feasibility reports to the clients to evaluate on the practicality of the project. ~ Seek approval from the relevant competent authorities before commencement of any building works. ~ Supervise the construction from start to finish to ensure high quality building works. ~ Work closely with a team of building professionals such as civil and structural engineers, mechanical and electrical engineers, interior designers, quantity surveyors, project managers to complete the construction project. ~ Work with other building professionals (e.g. civil and structural engineer, mechanical and electrical engineer, quantity surveyor, etc.) to prepare finalised contract documentation such as project specifications including design layout, structure parameters, materials, estimated costs and construction timelines.
Skills

Roles & ResponsibilitiesBIM ManagerSupport and Lead in BIM projects.Develop and support BIM implementation for ID and Landscape Architecture.Develop & support the training of other BIM modellers.Support tenders of other BIM | VDC projects.Ongoing review of BIM Project Models, workflows and methodologies to ensure timely delivery of project deliverables.Prepare, execute and maintain the BIM Execution Plan (BEP).Prepare and Manage BIM Model exchange | clash detection.Lead Project BIM Coordination from Read more
all sub consultants, contractors, vendors and client in large scale BIM projects from Design to Construction Stage.Lead in BIM implementation. Standards, Modelling workflow & methodologies. RequirementsDiploma / Degree in Architecture / Engineering / Construction / MEP or equivalent.Well versed in AutoCad, Revit / BIM software in Architectural / Structural / MEPMin 8 years of experience in drawing coordination and management in Singapore Construction Industry.
Skills
Roles & ResponsibilitiesCreate Civil / Structure model with high level of accuracyUnderstand Civil / Structure drawings is an essentialGenerate documentation / shop drawings directly from BIM ModelAssist BIM Manager or Coordinator to update / revised BIM model throughout the project life-cycleResponsible to create and maintain a high quality of BIM model is priorityInterface with BIM Manager or Coordinator through clear communication and drawingsAble to assist BIM Manager to Read more
provide clash report based on the Matrix providedOther duties as requiredCreate Civil / Structure model with high level of accuracyUnderstand Civil / Structure drawings is an essentialGenerate documentation / shop drawings directly from BIM ModelAssist BIM Manager or Coordinator to update / revised BIM model throughout the project life-cycleResponsible to create and maintain a high quality of BIM model is priorityInterface with BIM Manager or Coordinator through clear communication and drawingsAble to assist BIM Manager to provide clash report based on the Matrix providedOther duties as required RequirementsMinimum 3 year experience working in BIMExperience in Infrastructure projects is mandatoryWorking knowledge of Civil and Structural component for modeling (for C&S discipline)Experience and understanding interfacing with Architecture, Civil & StructureSite experience is preferredKnowledge of Revit is a mustPreferable to have knowledge of Autodesk Civil 3D, Bentley OpenRoads, AecoSIM, NavisworksAble to complete models, shop drawings in a timely and quality mannerUnderstand 3D parametric modelingGood English skills, both verbal and written communicationCompetent user of IT Tools, in particular MS Word, MS Excel, Acrobat
Skills Roles & ResponsibilitiesDevelop, implement, and manage BIM execution plan, BIM strategies, processes and standardsReceive and manage multiple sub-contractor and consultant modelsCoordinate all BIM logistics (Contracts, Emails, Files, etc)Manage the creation and maintenance of master modelRun and analyse clash detection on master model, communicating all conflicts to the projectPrepare and distribute reports on clashes to facilitate the coordination processRegularly meet with key project staff to update on progressDocument meeting Read more
minutes highlighting key action pointHandle all Plumbing & Sanitary drawingsfamiliar with LTA projectsRequirementsPossess relevant qualification relating to architecture, engineering or constructionAt least 3 years experience in Building Information ModelingAbility to analyze complex data, draw conclusions, produce reports and make recommendationsAbility to work in accordance to company standards and procedureAbility to lead a team of bim draft person for construction projects and submit drawings in timefamiliar with LTA projects
Skills Roles & Responsibilities-Preparation of 3D BIM Models (arch, structure & MEP) in accordance to Singapore BIM Version-Liaise wtih Project team to accurate data transfer and support in managing RFI as well as making presentations with BIM Model & other related activities-Use BIM for clash detection, coordination, sequencing, resource planning, constructability and etc-Attend coordination meetings with client, consultants and subcontractors as required-Assist BIM Manager on design and drafting mattersRequirements-Possess Read more
Specialist Diploma in Building Information Modeling from BCA Academy-Certificate in Autodesk Revit (Architectural, Structure, MEP)-At least 2 years of experience in BIM Modelling
Skills