Sign in or register for a JobTech account.
Jobs that require

bootstrap

skill

IT Services Solution Industry (Local Listed Co.) Location: East area 5 days work week Responsibilities:Develop and implement software solutions/ applications for enterprise clients Configure and tailor solutions to suit end user's needs Contribute to the stages of a project life cycle including conducting requirements study with end users, solutioning, development of requirements, system and design documentation and application support and maintenance Work with a variety of development environments Read more
such as HTML5, Java, .NET and other object-oriented environments or scripting languages (e.g. Python) Work with spatial datasets and data formats Contribute to engagements with end-users such as workshops, exhibitions, technical support, and training delivery Take on and manage the role as a team-leader/Project Manager as and when needs arise Contribute to the monthly reporting of project progress Pro-actively stay updated on latest ArcGIS and relevant IT technology Maintain and ensure GIS System uptime for assigned client's account(s)Required Skills (at least 2 of the following):Java, .NET, JavaScript, PythonHTML, CSS, Flash, PHP, etc. iOS, Android SDK SQL Server or Oracle ArcGIS or other GIS software technology ARCGIS JSAPI 3.x version ArcGIS JSAPI 4.xBootstrap/React frameworkRequirements:Diploma/ Degree holders in Information Technology (IT), Information Systems or its equivalent Min. 3 years of prior working experience in relevant industry Experience in GIS/ Geospatial Technology has an added advantage Possess good analytical and problem solving skills Prior experience in Project Management experience will be an advantageInterested candidates, please state last / expected salaries and notice period and email to: [Click Here to Email Your Resume] TODAY'S CAREER PTE. LTD. 10 Anson Road International Plaza #30-13 Singapore 079903 Log in to our website for the most current list of job advertisements Website: www.todaycareer.com.sg Email: [Click Here to Email Your Resume] (Team members for this post: Katheriene Ang / Vera Tan / Lim Jia Ying) Registration Number: R1102123/ R1767480/ R1549375 Only shortlisted candidates will be notified. Let us call you when we are ready.
Skills

Roles & ResponsibilitiesBuild POC prototypes individually and quickly at tech scoping stage of projectsWork with other developers during implementation period to meet customer requirement specificationsCreate and maintain a robust framework to support the apps/webBuild front-end interface with focus on usability features, as well as back-end platformOptimization of the apps/webManage to work on more than one project concurrentlyWork closely with pre-sales team to translate requirements/ideas into products/solutionsDeliver across the Read more
entire app life cycle – concept, design, build, deploy, test, release to app stores and supportKeep up to date on the latest industry trends in the mobile/web technologiesng Requirements​​​​​​EducationBachelor's degree and aboveExperienceMinimum 3 years related working experienceProven development experience in web applicationsA track record of delivering successful consumer productsKnowledge of FinTech technologies (such as OCR, Biometrics Authentication) is a plusSkillsFamiliar with Java Spring, Hibernate frameworksProven record of web services implementationREST, SOAP APIs design and developmentWeb fundamentals like HTML, JavaScript, and CSSCSS pre-processors like Sass or LESSJavaScript frameworks like AngularJS, ReactLibraries like jQuery or Backbone.jsFront-end (CSS) frameworks like Foundation or BootstrapAJAXDatabase technologies like MySQL, Oracle, PostgreSQL, and MongoDBWeb server technologies like Node.js, J2EE, Apache, Nginx, ISS, etcWrite Clear and Detailed Technical Specifications and DocumentationFamiliar with version control tools (e.g. SVN, Mercurial…)The above information on this description has been designed to indicate the general nature, and level, of the work performed by this position. It is not designed to contain, or be interpreted, as a comprehensive inventory of all duties, responsibilities and qualifications required.Interested candidates may also apply or write in to CS Chua, EA 12C6130/ R1548619 [Click Here to Email Your Resume]. Shortlisted candidates will be contacted for a discussion.
Skills

Roles & ResponsibilitiesWe are seeking happy, optimistic, and highly energetic, positive individuals that identify with our Core Values. We need you to help excite the company to help excite the company to achieve our Environmental and Business Goals.Job BriefWe are looking for an outstanding Web Developer to be responsible for the coding, innovative design and layout of our website. And would be able to adopt fast development cycle.Job Read more
DutiesWeb developer responsibilities include building our website from concept all the way to completion from the bottom up, fashioning everything from the home page to site layout and function.ResponsibilitiesWrite well designed, testable, effcient code by using best software development practicesCreate website layout/user interface by using standard HTML/CSS practicesIntegrate data from various back-end services and datebasesGather and refine specifications and requirements based on technical needsCreate and maintaining, expanding, and scaling our siteStay plugged into emerging technologies / industry trends and apply them into operations and activitiesBe able to manage projects and able deliver on timeRequirementsTop-notch programming skills and in-depth knowledge of modern HTML / JS / CSS and with knowledge of any of the following: AngularJS, ReactJS, VueJS, Twitter Bootstrap and zurb FoundationKnowledge in LAMP stack and setting up of Linux server from scratchA solid understanding of how web applications work including security, session management, and best development practicesAdequate knowledge of relational datebase systems, Object OrientedProgramming and web application developmentGood knowledge of any of the following PHP Frameworks: Codeigniter, laravel and SymfonyStrong organizational skills to juggle multiple tasks within the constraints of timelines and budgets with business acumenAbility to work and thrive in a fast-paced environment, learn rapidly and master diverse web technologies and techniques.Knowledge in hybrid mobile develoment using any of the follwoing frameworks: Phonegap, Cordova and Nativescript is/are plus factor.
Skills AiChat is expanding! Calling all full stack developers- are you a passionate techie who has a strong business acumen? You could be our next team member to challenge the status quo together with us! We are looking for someone who: - Loves Programming and challenging the status Quo. - Someone who enjoys collaboration, knowledge sharing, supporting and helping. - Positive attitude and passionate, help grow the business and foster Read more
the right engineering culture. - Great communicator, quick learner and ability to work under pressure. - Able to contribute to end-to-end i.e. design, development, and support. - Able to multitask and work on con-current projects. Requirements: - 3-5+ Years' experience with PHP and Node.js - 2+ Years experience with Laravel (features, architectural design patterns and middleware) - Previous experience developing SaaS platforms on AWS or Azure. - Knowledge of modern development principles and best practices (Object Oriented Programming, Design Patterns, SOLID Principles, unit testing, continuous integration and deployment) - Release & Configuration management practices, git and CI/CD. - Experience in testing and test frameworks. - Experience in designing database schemas - Experience with large databases, preferably Cassandra/MySQL - Experience with NOSQL databases and related implementations - Experience with Elastic Search - Previous experience with BitBucket and GIT - Preferably with experience working with frontend - HTML5, CSS3, JavaScript, Angular.JS, JQuery, bootstrap. - Bonus if you have Chatbot/ Machine learning/ Natural Language Processing/ Python coding experience
Skills

Job description:Build POC prototypes individually and quickly at tech scoping stage of projects Work with other developers during implementation period to meet customer requirement specifications Create and maintain a robust framework to support the apps/web Build front-end interface with focus on usability features, as well as back-end platform Optimization of the apps/web Manage to work on more than one project concurrently Work closely with pre-sales team to translate Read more
requirements/ideas into products/solutions Deliver across the entire app life cycle – concept, design, build, deploy, test, release to app stores and support Keep up to date on the latest industry trends in the mobile/web technologiesRequirements:EducationBachelor's degree and aboveExperienceMinimum 3 years related working experience Proven development experience in web applications A track record of delivering successful consumer products Knowledge of FinTech technologies (such as OCR, Biometrics Authentication) is a plusSkillsFamiliar with Java Spring, Hibernate frameworks Proven record of web services implementation REST, SOAP APIs design and development Web fundamentals like HTML, JavaScript, and CSS CSS pre-processors like Sass or LESS JavaScript frameworks like AngularJS, React Libraries like jQuery or Backbone.js Front-end (CSS) frameworks like Foundation or Bootstrap AJAX Database technologies like MySQL, Oracle, PostgreSQL, and MongoDB Web server technologies like Node.js, J2EE, Apache, Nginx, ISS, etc Write Clear and Detailed Technical Specifications and Documentation Familiar with version control tools (e.g. SVN, Mercurial…)The above information on this description has been designed to indicate the general nature, and level, of the work performed by this position. It is not designed to contain, or be interpreted, as a comprehensive inventory of all duties, responsibilities and qualifications required. Interested candidates may also apply or write in to CS Chua, EA 12C6130/ R1548619 [Click Here to Email Your Resume]. Shortlisted candidates will be contacted for a discussion.
Skills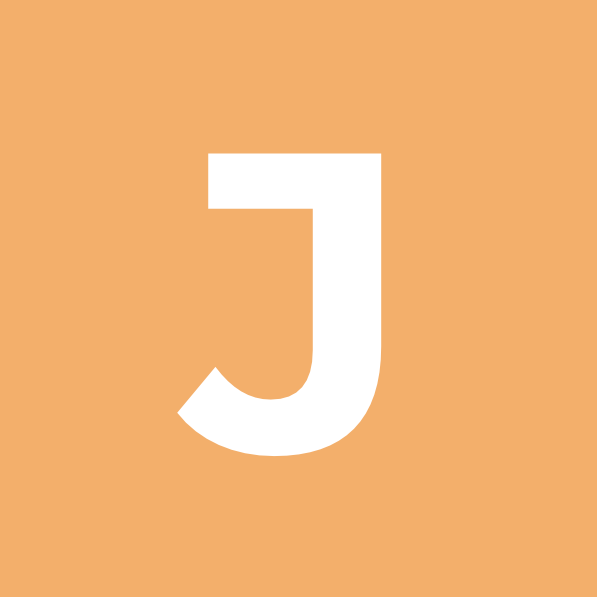 Roles & ResponsibilitiesResponsible for designing and implementing cutting edge solutions for patient adherenceEstablishing and guiding the website's architectureEnsuring high-performance and availabilityManaging all technical aspects of the CMSWork closely with front-end developers and customers to ensure an effective, visually appealing, functional and intuitive implementation.Requirements10 - 15 years of work expereince in solution architect or technical architectMust have expereince in providing technical solutions with Drupal CMSPHP, MySQL, Drupal 6, Drupal Read more
7, Drupal 8, BootstrapHTML, HTML5, CSS, CSS3, CSS/SASS, JavaScript, JQuery, Angular JS, XMLWeb Services – REST, SOAP,Bash Commands, GIT, SVN, JenkinsJIRA, Service Now,ACQUIA Cloud, AWS
Skills

Led by Stanford and MIT alumni with years of professional and management experience, Tourego is a disruptive new force in the niche market of tourism finance, solving outbound travellers' pain points through technology. We seek to undermine the existing order among the incumbent market players with our new ideas on how business should be done in this US$65b market. Tourego is mentioned in Parliament as an example of Read more
an innovative homegrown start-up. More information can be found at Channel News Asia. (https://www.channelnewsasia.com/news/business/tourego-gst-tax-refunds-airport-tourists-10039630) Every member in Tourego plays a key role; this is your opportunity to be part of our fast-growing company and a highly-driven team! Responsibilities Develop server-based components based on business needs. Develop test plans and cases, as well as prepare business and technical documents. Provide post-launch maintenance and support, as well as implement product enhancements. Requirements A degree/ diploma, preferably in Computer Science, Information Technology, Information System, Info-communications or Engineering. Proficient in development using LAMP stack and PHP frameworks (Laravel, Symfony, CakePHP, CodeIgniter etc) Familiar with RMDBs (mySQL, Oracle, MS SQL Server), noSQL and Hadoop Familiar with jQuery, AngularJS, Bootstrap, HTML5, CSS3 etc Posses strong knowledge of web services (XML, JSON, SOAP, REST) and cloud technologies (AWS) Must be self-driven, good team player with initiative and eagerness to pick up new knowledge / technologies. This is the job for you? Join Us Now! We regret only short-listed candidates will be notified.
Skills Roles & ResponsibilitiesDevelop our current financial system (web and mobile based) and maintain them in accordance to predefined rulesWriting reusable, testable, and efficient codeImplementation of security and data protectionDesign and implementation of low-latency, high-availability, and performant applicationsAssists in the development of the Architecture / Design of micro services, finding area of improvements, potential risks during implementation etc.Work with support teams in resolving operational & performance issuesCreate website layout Read more
and UI by using standard HTML/CSS practicesIntegrate data from various back-end services and databasesWork with Digital Marketing team to optimise the conversion funnelLead the entire web application development life cycle right from concept stage to delivery and post launch supportShould be able to respond to technical queries/request from customers.Requirements3+ years of experience as a developerStrong proficiency with Node.js, PHP, Laravel PHP Framework, JSON, My SQL, databaseExperience with following knowledge is preferred: Android programming, IOS programming, Bootstrap UI Framework, Ajax, JQuery, ORACLE and JAVA.Experience in GIT repositories, open source tools &technologies.Understanding differences between multiple delivery platforms, such as mobile vs. desktop, and optimizing output to match the specific platformAble to work independently and a good team playerPrior experience in web and e-Commerce applications would be a plusExcellent in problem solving and love technical challenges
Skills

Roles & Responsibilities1. Involve and contribute to the entire app life cycle - concept, design, build, deploy, test, release, maintain. 2. Work with Clients and Teammates to conceptualize, idealize, iterate feedback and build the right applications 3. Gather requirements around functionality and translate those requirements into elegant functional solutions 4. Proactively manage activities to deliver required work on time 5. Develop high quality software code in accordance to Read more
development guidelines and coding standards 6. Review and analyze the effectiveness and efficiency of existing systems and develop strategies to improve them 7. Optimize solution for performance 8. Keep up to date and learn the latest industry trends in software and webRequirements1. Strong knowledge of software engineering concepts: SOLID, design patterns, Object-Oriented Programming, Test Driven Development. 2. Highly proficient in Web Development and Web Technologies 3. Excellent knowledge of backend technologies such as ASP.NET Core C#, MVC framework, REST Services, ServiceStack, SQL Server and Microsoft Azure cloud. 4. Excellent knowledge of frontend web technologies such as VueJS, JavaScript, TypeScript, WebPack, CSS, SASS, LESS, Bootstrap, Google Material Design. 5. Familiar with tools like Visual Studio, Git, Resharper, Chrome Debugger, Fiddler. 6. Ability to understand and piece different technologies working together to provide elegant solutions 7. Team Player, Self-Motivated, Willingness to Learn and Share
Skills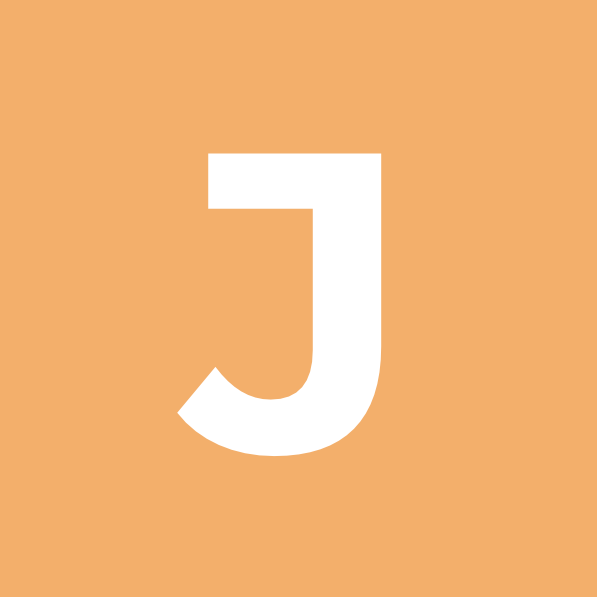 ResponsibilitiesBuild POC prototypes individually and quickly at tech scoping stage of projects Work with other developers during implementation period to meet customer requirement specifications Create and maintain a robust framework to support the apps/web Build front-end interface with focus on usability features, as well as back-end platform Optimization of the apps/web Manage to work on more than one project concurrently Work closely with pre-sales team to translate requirements/ideas Read more
into products/solutions Deliver across the entire app life cycle – concept, design, build, deploy, test, release to app stores and support Keep up to date on the latest industry trends in the mobile/web technologiesQualification EducationBachelor's degree and aboveExperienceMinimum 3 years related working experience Proven development experience in web applications A track record of delivering successful consumer products Knowledge of FinTech technologies (such as OCR, Biometrics Authentication) is a plusSkillsWeb fundamentals like HTML, JavaScript, and CSS CSS pre-processors like Sass or LESS JavaScript frameworks like AngularJS, React, or Ember etc., or JS-based build tools like Grunt, Gulp, and Bower Libraries like jQuery or Backbone.js Front-end (CSS) frameworks like Foundation or Bootstrap AJAX Back-End API design and development CRUD (Create, Read, Update, Delete) RESTful Services Web fundamentals like HTML, JavaScript, and CSS Server-side languages like PHP, Python, Ruby, Java, JavaScript, and .Net Database technologies like MySQL, Oracle, PostgreSQL, and MongoDB. Web server technologies like Node.js, J2EE, Apache, Nginx, ISS, etc. Frameworks related to their server-side language of choice like: Express.js, Ruby on Rails, CakePHP, etc. Write Clear and Detailed Technical Specifications and Documentation Familiar with version control tools (e.g. SVN, Mercurial…)
Skills