Sign in or register for a JobTech account.
Jobs that require

budget management

skill
Reporting to: CFO, Asia
We are looking for a Financial Advisor to increase the quality and standardization of The Company's investments in Energy efficiency and decentralized renewable projects as well as to manage investment processes within our geographies. The role encompasses two main aspects:
Modelling for Energy Efficiency projects & Decentralized renewables
• Projects valuation
• Risk analysis
• Fine tuning of Group's valuation models
• Close collaboration with local Business Development teams on commercial strategy, risk assessment
Business Development Oversight
• Management of South East Asia Commitment process (organization of Commitment Committees, ensure compliance of projects with Group investment guidelines)
• Tracking of key projects (i.e. progress of development, budget spent, lookbacks)
• Liaison with Asia Pacific team
REQUIREMENTS
Degree in Engineering / Finance / Economics.
Qualification such as ACA / ACCA / MBA are a plus.
2-5 years of relevant experience in Finance, possibly Banking/ Corporate Finance/ Audit
Expert user in excel
Able to work under pressure and tight deadline
20% travelling in S.E.A

Skills Roles & ResponsibilitiesProcessing of Invoice, claimsReview of final statement accountsPreparation of budget reportsSAP useage for grant approvalRequirementsDiploma in accountancySAP Knowledge
Skills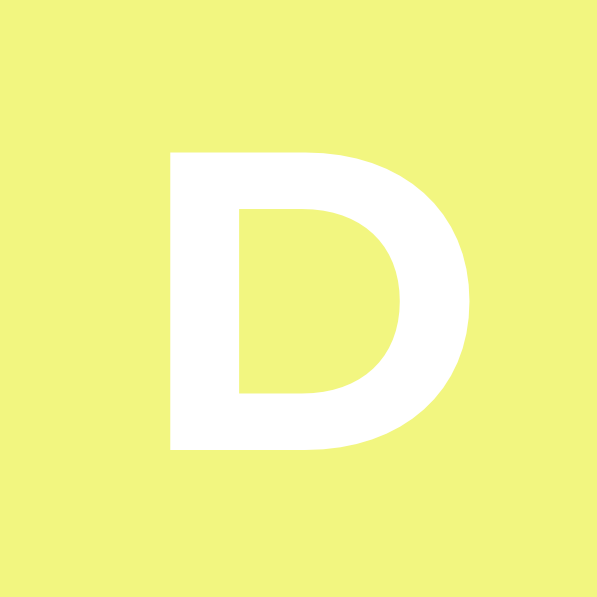 Roles & ResponsibilitiesFuture of Work's mission is to create the Best in Class Employee Experience and to be the Best Workplace in the World. The Business Data Analytic Lead is responsible for driving the analytics that surface opportunities in our people daily work life. You will draw on your product and business knowledge, available metrics, insights from teammates and your industry experience to know where to best focus Read more
quantitative efforts for maximum impact. This is a highly cross-functional team and recognize that we have the most success in working together, and as a result, will build strong cross-functional partnerships with our partner teams.ResponsibilitiesManage project financials including business case, budgeting and forecasting.Ensuring the right data is available in all decision making, presented in an easily consumable wayTranslate complex data and analysis into an easily understood format so it is suitable across diverse groups with varying abilities.Critically evaluate information gathered from multiple sources to reconcile conflicts and get to a truthful understanding.Present findings through dashboards and in presentations to senior stakeholders both within Conduent and the clientCo-Create with UX team measurement of success for employee experience through employee science initiativeApply business knowledge to analyze data, develop reports and solve problemResearch and resolve any data or reporting issues that arise.Communicate all data issues or problems to management and makes recommendations for solutions.RequirementsMinimum 8 years IT experience with at least 5 years in a project manager capacity, preferably gained in IT banking environment or a system integrator environment.Experience in managing and delivering projects in Agile methodologyPro-active, independent, resourceful and able to work in a teamStrong attention to detail and process orientedResult-oriented and problem-solving attitudeExperience of effective project execution in complex enterprise environmentPresent facts and recommendations effectively in oral and written formPossess excellent verbal and written communication skills.Proficiency in SQL, DBMS Languages, Data Profiling, Data Design and Data Architecture.Knowledge of Metadata Management tools.Knowledge of data design and analysis tools.Ability to evaluate business requirements and transform user requests into data deliverables.Basic understanding of project planning and execution.Ability to investigate and gain proficiency on new tools and techniques.Previous work experience in Big Data environment is a big plus
Skills Roles & ResponsibilitiesWe enhance performance through creating risk-enabled organizations. We help clients identify important risks, design frameworks to manage them and improve the effectiveness and efficiency of risk management. As a risk transformation professional, you will be addressing client issues such as business performance variability, business and process controls transformation; application security integrity, governance, risk and control (GRC) technology enablement, business and/or IT GRC, continuous monitoring, vendor and Read more
contract risk management and IT risk management. You will belong to an international network of specialists helping our clients transform risk functions and implement technology solutions that support risk management and governance.We will support you with career-long training and coaching to develop your skills in risk strategy, risk function design, risk management and performance enhancement. As EY is a global leading service provider in this space, you will be working with the best of the best in a collaborative environment. So whenever you join, however long you stay, the exceptional EY experience lasts a lifetime.The opportunityApplying your knowledge and experience to shape our services, you'll focus on client opportunities where your expertise can make a substantial impact. You'll apply your knowledge and experience to shape our services and motivate your team. You'll build valuable relationships with clients and develop strong capabilities, through both formal training and working with senior mentors and talented colleagues.Your key responsibilitiesThis is a role where no two days are the same – so you'll find yourself taking on plenty of new responsibilities as you go. You'll work alongside clients and colleagues, balancing your time between developing security strategies, advising stakeholders, providing workshops and supporting business development. If you're flexible and ready to adapt to a constantly changing environment, there's no better place to develop your skills. Since you'll be working directly with clients, some travel will be required.RequirementsSkills and attributes for successEffectively manage and motivate client engagement teams with diverse skills and backgrounds.Consistently deliver quality client services and manage expectations of client service delivery.Drive high-quality work products within expected timeframes and on budget.Monitor progress, manage risk and ensure key stakeholders are kept informed about progress and expected outcomes.Stay abreast of current business and industry trends relevant to the client's business.Develop and maintain long-term relationships and networks with clients and internal EY stakeholdersDemonstrate deep technical capabilities and professional knowledge.Possess in depth business acumen and demonstrate ability to quickly assimilate to new knowledge.Remain current on new developments in advisory services capabilities and industry knowledgeTo qualify for the role you must haveA recognized university degree in accounting, business, information technology, engineering, mathematics or other relevant disciplineAt least one year of relevant consulting or industry experience, preferably in a professional services environment or MNC. Candidates with lesser experience may be considered for Associate positionPractical experience and understanding of technology and business processes in providing related risk assurance and advisory considerationsKnowledge in support and optimization of accounting and/or controlling processes in SAPStrong analytical, interpersonal, communication, writing and presentation skillsDemonstrates integrity, values, principles, and work ethicWillingness to travel on overseas assignment as the need arisesIdeally, you'll also haveExperience in engaging and managing a variety of stakeholders with an ability to consult and develop remediation options, risk mitigation solutionsUnderstanding of reporting requirementsStrong project management skillsProfessional certifications such as Certified Public Accountant (CPA), Certified Internal Auditor (CIA), Certified Information Systems Auditor (CISA), Certified Information Systems Security Professional (CISSP), Certified Fraud Examiner (CFE), Certified Prince2 Professional or PMP certifiedWhat we look forWe're interested in flexible professionals with excellent problem-solving skills and the ability to prioritise shifting workloads in a rapidly changing industry. You'll also need the confidence to give professional advice and guidance to colleagues and clients from a diverse range of cultures, often with limited information – both verbally and in writing. If you're a fast learner, with strong influencing skills and a genuine passion for information system security, this role is for you.What working at EY offersWe offer a competitive compensation package where you'll be rewarded based on your performance and recognized for the value you bring to our business. We also offer you:Support, coaching and feedback from some of the most engaging colleagues aroundOpportunities to develop new skills and progress your careerThe freedom and flexibility to handle your role in a way that's right for youAbout EYAs a global leader in assurance, tax, transaction and advisory services, we're using the finance products, expertise and systems we've developed to build a better working world. That starts with a culture that believes in giving you the training, opportunities and creative freedom to make things better. Whenever you join, however long you stay, the exceptional EY experience lasts a lifetime. And with a commitment to hiring and developing the most passionate people, we'll make our ambition to be the best employer by 2020 a reality.If you can confidently demonstrate that you meet the criteria above, please contact us as soon as possible.Join us in building a better working world. Apply now.
Skills
Roles & ResponsibilitiesINTERNATIONAL FRANCHISE MANAGERReports to:Director of International MarketsWHAT YOU DO We are looking for a competent International Franchise Manager to drive new franchise recruiting and new market development of 4Fingers restaurants and makes well-developed recommendations to drive the acceleration of the International business. Partners with cross-functional partners and regional teams to identify specific opportunities for optimizing existing portfolio and effectively expanding into high opportunity new markets.KEY RESPONSIBILITIESSource, Read more
research, track and manage new oversea business franchise dealsActively manage the relationship with current and potential business contactsIndependently looking out for opportunities with authority agencies to enter into potential markets or connect with potential business partnersFollow up on new business opportunities and setting up meetingsPlanning and presenting business proposalsAchieve the business objectives and goals assignedStrategies, budget, plan and implement overall business development activitiesAssist the oversea franchisee in setting up & opening new businessEstablish and maintain effective two-way communications between franchisees and the Company in an effort to promote full understanding of the Company's strategyWork in conjunction with the internal marketing team to prepare the promotional planning guides for franchisees across various global regionsResponsible for the development and execution of the Local Restaurant Marketing program.Ensuring training, tools and communications are complete and up-to-dateManages new franchise candidate inquiries from Website, internal, and external sourcesDevelop and own the process and tools required for world class franchisingOwns management and execution of select franchise development activitiesAssists in managing franchise workouts and financial assistance plans impacting franchise agreementsAssists with updates of 4Fingers franchise policies and procedures as necessaryRepresent 4Fingers at key industry conferences, trade shows and networking events to heighten visibility of brand and growth plansRequirementsREQUIREMENTS OF THE ROLEMinimum 5 years in similar capacity with regional business developmentExperience in setting up, managing overseas franchiseProficient in business presentation, negotiation, interpersonal and communication skillsBusiness acumen with an excellent analytical skillHas good understanding of legal issues relating to overseas business developmentAbility to coordinate, facilitate and orchestrate resources across departments and functions to support business development activitiesStrong problem-solving and creative skillsPreferable with F&B or retail industry experienceWillingness and abilityto travel extensively
Skills Company: ST Synthesis Pte LtdBusiness Area: Land SystemsJob Description:• Station on-site and perform daily inspection and preventive maintenance works in Mechanical and Electrical Systems according to Scheduled Maintenance • Attend to feedback, Breakdown and customer service requests • Attend to Fault-Calls and carry out rectification of Faults within specified time and budget• Strong hands-on skills • Assist in troubleshooting and repairs of Mechanical and Electrical systems• Able to Read more
work on rotating shifts, including weekends and public holidaysJob Requirements: ​• NITEC or Higher NITEC with minimum 2 years relevant experience• Able to work on rotating shifts, including weekends and public holidays• Candidates with sound knowledge of ACMV, Fire Protection, BAS, Plumbing, Sanitary and/or HT/LT will be favorably considered• CERT Trained personnel has an advantage• Audio Visual Trained personnel has an advantage• Able to interact and articulate well within and other departments• Singaporeans only
Skills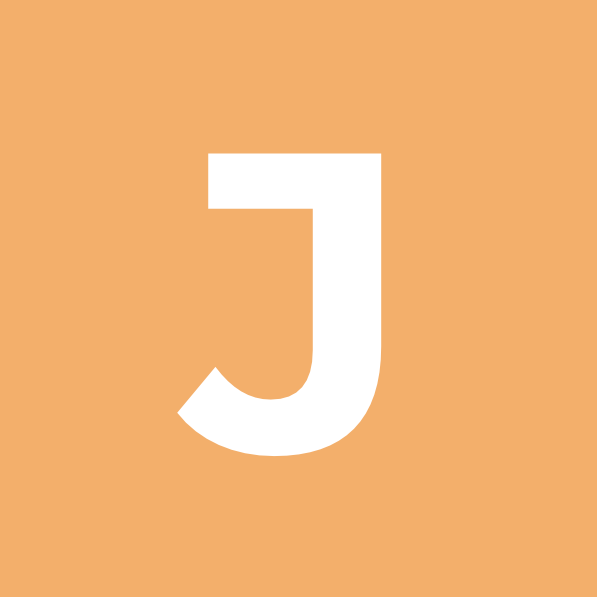 Roles & ResponsibilitiesTANDOOR CHEF SPECIALIZE IN COOKING WITH A TANDOOR, AN INDIAN-STYLE OVEN, USING SPECIAL SAUCES AND SPIECES. IN ADDITION TO CREATING AND PREPARING DISHES, TANDOORI CHEFS MUST INTERACT WITH RESTAURANTSTAFF AND CUSTOMER AND NEED BUSINESS SKILLS TO ORDER SUPPLIES, ESTABLISH BUDGETS AND SET PRICES.RequirementsTANDOOR CHEFS SPECIALIZE IN COOKING WITH A TANDOOR, AN INDIAN-STYLE OVEN, USING SPECIAL SAUCES AND SPICES. IN ADDITION TO CREATING AND PREPARING DISHES, TANDOORI Read more
CHEFS MUST INTERACT WITH RESTAURANT STAFF AND CUSTOMER AND NEED BUSINESS SKILLS TO ORDER SUPPLIES, ESTABLISH BUDGETS AND SET PRICES.
Skills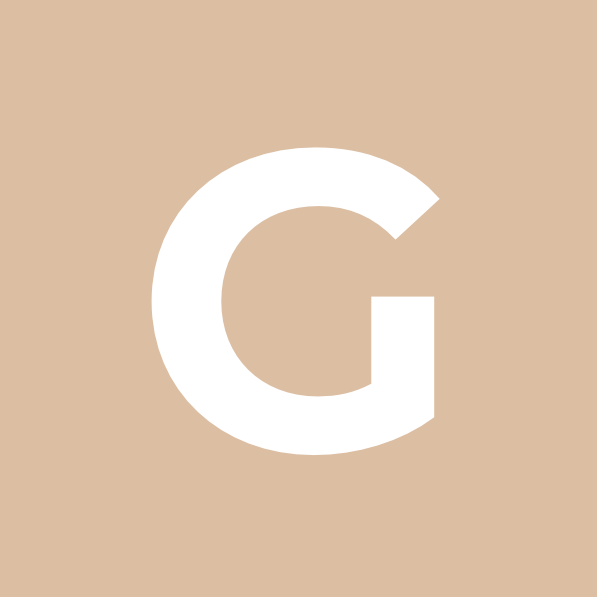 Roles & ResponsibilitiesCompany overview:Google is not a conventional company, and we don't intend to become one. True, we share attributes with the world's most successful organizations – a focus on innovation and smart business practices comes to mind – but even as we continue to grow, we're committed to retaining a small-company feel. At Google, we know that every employee has something important to say, and that every Read more
employee is integral to our success. We provide individually-tailored compensation packages that can be comprised of competitive salary, bonus, and equity components, along with the opportunity to earn further financial bonuses and rewards. Googlers thrive in small, focused teams and high-energy environments, believe in the ability of technology to change the world, and are as passionate about their lives as they are about their work. For more information, visit www.google.com/careers.The area: Large Customer Sales (LCS)Our Large Customer Sales teams partner closely with many of the world's biggest advertisers and agencies to develop digital solutions that build strong businesses and brands. We enjoy a bird's eye view on the massive transformation occurring as advertising shifts to mobile and online platforms. We're uniquely situated to help shape how companies grow their businesses in the digital age. We advise clients on Google's broad range of products across search, video and mobile to help them connect instantly and seamlessly with their audiences.The role: Industry Manager, Apps, Commerce, Entertainment - SingaporeBusinesses that partner with Google come in all shapes, sizes and market caps, and no one Google advertising solution works for all. Your knowledge of online media combined with your communication skills and analytical abilities shapes how new and existing business grow. Using your influencing and relationship-building skills, you provide Google-caliber client service, research and market analysis. You anticipate how decisions are made, persistently explore and uncover the business needs of Google's key clients and understand how our range of product offerings can grow their business. Working with them, you set the vision and the strategy for how their advertising can reach thousands of users.Additional Role Description:As an Industry Manager for Apps Commerce and Entertainment, you'll have a proven track record in sales and business development coupled with deep domain expertise in the B2C Internet, start up and mobile space. You are passionate about start-ups and building strategic partnerships to help grow these businesses. You'll be responsible for a quarterly sales number and be able to coach, influence and bring other stakeholders with you on your journey. Above all, you will work to deliver outsized market impact building Google's reputation in this space.Responsibilities:- Build relationships with C-level contacts across the industry in order to proactively and creatively solve client challenges while directly influencing budget planning.- Manage business growth and drive the utilization of Google as the a media channel for our partners; Develop business plans and strategy for the portfolio. Connect the dots between the needs of the industry to sales pitch books that solve for the unique challenges in mobile B2C businesses.- Work with broader ecosystem stakeholders - Venture Capital Funds, Startup Accelerators and others in order to identify strategic partnership opportunities and advocate Google as a true business partner beyond just media.- Act as a key source of advice for other team members on the industry and coach junior team members on business planning and development.RequirementsMinimum qualifications:- BA/BS degree or equivalent practical experience.- 8 years of experience working in technology sales, management consulting, and/or investment banking.- Experience in sales, business development, agreement closure and project management.Preferred qualifications:- MBA degree.- 8 years of experience working in technology sales, management consulting, investment banking, venture capital, and/or private equity.- Domain expertise in the Mobile B2C Tech Industry and startup ecosystem.- Proven Sales and Business Development track record and the ability to deliver results under pressure while handling uncertainty and ambiguity- Excellent analytical skills with high degree of comfort in connecting the dots between marketing spend and business results.- Excellent organizational, communication and influencing skills, with robust narrative creation and presentation capability.
Skills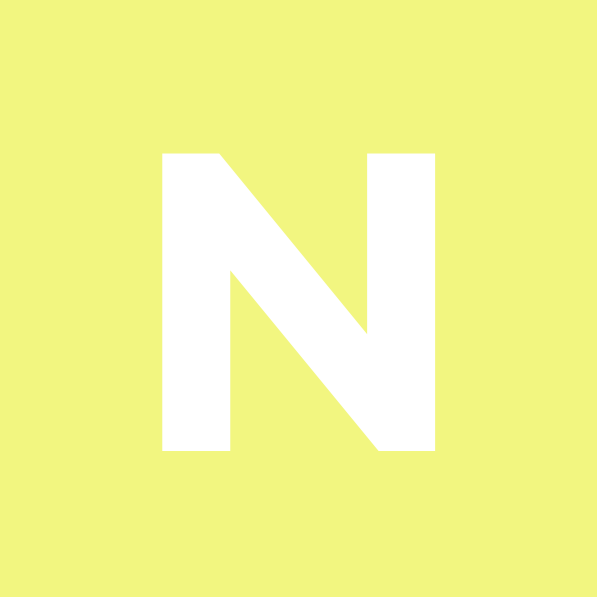 You are responsible to support the Program Manager in project audit and health checks, which includes document identification review, conducting of awareness and post implementation review. You are required to provide in-house consultancy to projects and to obtain requirements from stakeholders. You are also expected to provide training to projects management team. RequirementsDegree in Computer Science or related disciplines with minimum 3 years of relevant experience Knowledge in Read more
project management methodology and techniques (e.g. Project risk management, post implementation review, documentation review) Good knowledge of budgeting and resource allocation procedures, and the systems development life cycle Well versed in Microsoft office tools such as Winword, Excel Ability to collaborative and work effectively with various stakeholders Strong interpersonal and communication skills Knowledge in Retail and Warehouse logistics will be an advantageWe regret that only shortlisted candidates will be notified.
Skills Roles & ResponsibilitiesAccountsDevise internal controlsFull spectrum of accounting functionsBudgetingReview and analysis of monthly P&L, BS and other reportsReconciliations of accountsHandle corporate tax and GST reportingLiaison with tax consultants and other professionalsHR & AdminRecruitment of staff and application of work passesWrite up employees' handbookAdministration of leave and payroll, compensation and benefitsHandling of employee relationsIn charge of government grantsAny other admin and HR mattersRequirementsCandidate must possess a minimum of Diploma Read more
in accountancyExperience with manufacturing accounts will be an advantageExperience with Quickbook online preferredMinimum 4 years of experienceGood team player, motivated and independentGood interpersonal and communication skills
Skills