Sign in or register for a JobTech account.
Jobs that require

budget management

skill
We are exhibition stand contractors specialize in booth design and construction, we took part in major exhibitions in Singapore as well as overseas. If you can display initiative, drive, creativity and passion on a daily basis, yours is exactly the kind of talent that we are looking for. Write to us now!
Requirements:
Account servicing and handle project independently.
Plan job schedules and brief contractors.
Good leadership, self-motivation and able to guide and support your team members.
Prepare project budget and ensure budget meet expectations.
Inspect off-site fabrication and on-site installation.
Ability to handle overseas projects (Travelling required)
Have excellent writing and presentation skills.
Possess good planning, organisation and multi-tasking skills.
Able to converse and write Mandarin (to liaise with chinese speaking clients)
5 days work week (9am to 6pm)
Located near Marymount/Bishan MRT (10min walking distance)
Skills
* 5 days work week (9am to 6pm)
* 10min walking distance from MRT (Bishan/Marymount)
* Travelling overseas required.
Responsibilities:-
Account servicing and ability to handle projects independently
Understand client's requirements, prepare quotation, plan job schedules and brief contractors
To generate new leads through sales call.
Meet and exceed all agreed sales targets set by the Sales Director.
Prepare project budget and billing arrangements.
Inspect off-site fabrication and on-site installation.
Able to handle overseas projects.
Requirements:-
Have excellent project management skills, strategic thinking, strong writing and presentation skills
Self-oriented and able to work independently or collaboratively with various teams to deliver project on time.
Have at least 3-4 years experience in exhibition or design firm.
Ability to multi-task and handle numerous project simultaneously.
Ability to read write chinese to liaise with chinese associates.
Candidate must process at least Diploma/Advanced/Higher/Graduate Diploma in any field.
Skills In charge of confidential correspondence, reading of mangers' emails, scheduling of meetings and travel support. Process travel expenses and reimbursements.Key Responsibilities: Provide administrative support in daily operations of the teamPrepare meetings and presentation materials, weekly progress report, expense reports, monthly accruals etc., Coordinate travel schedule, reservations and scheduling of overseas meetingsMinutes taking and co-ordination of meetingPrepare reports and other statistical dataInvolve in tracking budgetProject administration and perform ad-hoc Read more
duties as assignedCoordinate Townhall or Offsite eventsCoordinate new joiners on-boarding process e.g technology setup, access card etc., ensure 'best' employee experience; put in place the online new joiner's pack or training material Contact point for teams procurement or purchase order processPlan seating arrangements for the team and maintain recordsManage department inventory of stationariesQualifications and Skills Required:Min 'A' levels with private secretarial diploma OR Diploma in Business studies/ other related disciplineMin 5 years of relevant working experience in bankingPleasant personality with high degree of diplomacy and tact in discharging dutiesGood computer skills, (Word, PowerPoint, Excel, Outlook calendar) and proficient in Microsoft officeGood oral and written communication skillAbility to interact across cultures and with all levels of peopleInterested candidates can forward their CVs in MS Word Format to (email) and we will contact you for a preliminary and confidential discussion.Allegis Group Singapore Pte Ltd, Company Reg No. 200909448N, EA License No. 10C454
Skills Support for all administrative activities including:Managing Calendar of VP Arranging travels and related documents preparation for VP Annual AOP budgets entries Collate, prepare information, statistics for VP Coordinate GIO Singapore and Australia activities Prepare, send out VP communications Work with other PA's for activities involving other Top Management Work with other admin support in Group IT for Group IT events. Eg.Group IT Townhall Any other administrative activities supporting Read more
VPOther Administrative support:Booking of Video Conference for Singapore and Australian staff Scheduling of meeting for mass participants Leave administration Update reporting structure in relevant systems Ordering of drinking water, photocopying paper, and stationery Travel arrangement - Prepare pre-trip approval form, book air ticket& accommodation Keep proper records of department fixed assets (PCs & Laptops) Monitor Monthly Telecommunications bills Other office administrative activitiesRequirements:A level Using SAP Systems for Order Processing and budget entries Microsoft Word, Excel, Powerpoint Communications – Spoken and Written. Coordination
Skills Objective and Purpose of the role:Domain Ownership: Have the vision and hands-on experience to formalize, standardize, govern, and evolve the architecture design, standards, and processes in our applications with the objective to deliver best practice, relevant, timely, reliable, and cost-effective solutions.Client Facing: Be the strategic interface and global single point of contact between IT and Business stakeholders of the SingTel Group.Must possess the consulting skills and industry Read more
experience to work with the stakeholders to understand business requirement and recommend industry best practice solutions.Managing expectations of senior stakeholders and maintaining a healthy and consistent pipeline of project and changes for applications. Participate in regular meetings with stakeholders to build up trust, increase collaboration, and IT presence in the eyes of the stakeholders. Work closely with IT management, Finance business stakeholders to develop and align a 3-year roadmap of applications with the business' strategy.Project Ownership: Deliver projects with clearly defined and measurable benefits to the business on time, in scope and within budget. Ensure governance and adherence to project delivery standards and procedures. Vendor Management: Work closely with outsourced IT providers to ensure delivery of services, solutions, and resolution of incidents, problems, change requests etc within the agreed timelines. Ensure all SLAs are met by the IT providers.Work closely with Product Vendors to ensure that critical issues are resolved quickly to minimize business impact.Operational Excellence:Ensure issues and changes in the application are addressed within expected SLAs.Ensure continuous improvements to the systems and processes through proactive review and optimization initiatives with the business.Recommend and implement major improvements that have significant benefit to IT or the business.Work with Finance business to identify efficiency opportunities and to deliver solutions that result in productivity gains. Ensure that all issues encountered from the extraction of data, cleansing, validation, transformation, and merging of data from multiple IT systems into flat files for consumption by Finance application are resolved with minimal business impact. Qualifications, Experience & Knowledge Required: Bachelor or higher degree in Computer Science or IT Minimum 10 years working experience in SAP ECC 6 (Finance related modules) Minimum 2 years of implementation experience in SAP S4HANA (Finance related modules) Proven experience of working in an application implementation role within a project team environment Technical bias with business awareness Previous experience working as application support providing support to system owners Accounting knowledge Experience of designing Financial Systems / General Ledger Projects within Telecoms or Financial Services Ability to validate and challenge user requirements to ensure that appropriate due diligence is placed on requirements as opposed to delivering unreasonable or unnecessary functionality. Demonstrate capability ensuring that end-to-end solution designs meet the needs of the client, provide for a quality technical solution, and comply with architectural directions and enterprise standards.
Skills The Corporate Systems group is part of the centralized application support and delivery facility within SingTel Group. This position reports to the–Associate Director, Corporate Systems Domain Ownership: The candidate must possess the vision and hands-on experience to formalize, standardize, govern, and evolve the architecture design, standards, and processes in our HR systems with the objective to deliver best practice, relevant, timely, reliable, and cost-effective solutions.Assist in overseeing a Read more
balanced IT project portfolio that meets business objectives and align the strategic plans of both IT and the business. Provide consultation to business to mature business ideas, or provide expert recommendations to stimulate business needs.Business Engagement:Be the strategic interface and global single point of contact between IT and Business stakeholders of the SingTel Group.The candidate must possess the consulting skills and industry experience to work with the stakeholders to understand business requirement and recommend industry best practice solutions.Managing expectations of senior stakeholders and maintaining a healthy and consistent pipeline of project and changes. Participate in regular meetings with stakeholders to build up trust, increase collaboration, and IT presence in the eyes of the stakeholders.Project Delivery:Deliver projects with clearly defined and measurable benefits to the business on time, in scope and within budget. Ensure governance and adherence to project delivery standards. Vendor Management: Work closely with outsourcing IT provider to ensure delivery of services, solutions, and resolution of incidents, problems, etc within the agreed timelines. Ensure all SLAs are met.Application Support and Maintenance:Ensure issues and changes in HR Systems are addressed within expected SLAs.Ensure continuous improvements to the systems and processes through proactive review and optimization initiatives with the business.Recommend and implement major improvements that have significant benefit to IT or the business. Ensure timeliness closure of incident tickets. Qualifications, Experience & Knowledge Required:Bachelor or higher degree in Computer Science or IT with 10+ years of relevant experience in Project Management. SAP SuccessFactors Certification Minimum 10 years working experience in IT Industry 3+ years of experience in SAP SuccessFactors implementations
Skills Job Description Attractive salary & benefitsWork alongside & learn from best in class talentExcellent career development opportunitiesThe EmployerOur client is an m-commerce technology which is a part of a multibillion-dollar group. The company is solving the perennially existing problem of vehicle owners finding trustable service providers to help service and maintain their car and provide road side assistance. The JobThis is a senior role which involves overseeing the Read more
provision of services and ensuring smooth efficient service that meets the expectations and needs of customers and clients.Ensure that the day-to-day operations of a business run smoothly.Ensure project milestones are met.Lead the team to deliver objectives.Ensure safety regulations are adhered met.Manage Customers queries, service Center queries as well as Ambassadors (Drivers).Leadership and Organizational skills.Manage support Service.Budget Management.Logistics Management.The ProfileYou have at least 3 years experience in the Transport & Logistics industry in a Supply Chain/Logistics/Customer Service/Order Fulfillment role.You have good exposure to third party logistics.Ability to effectively communicate with all levels of the Organization.Exceptional communication and interpersonal skillsYou are a Self starter, Passion, Integrity and EnergySkilled in MS OfficeApply for this role using the following link: https://snaphunt.com/jobs/30204341
Skills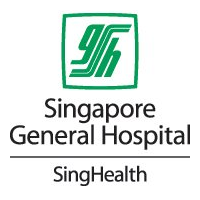 Job DescriptionYou will develop and direct programmes to ensure the maintenance of buildings, equipment and ground, as well as the efficient and safe operation of facilities and systems, to meet the Hospital's operational requirements. You will also monitor work plans, contracted services and projectsto ensure timely completion, qualityin accordance with professional standards and budget accuracy.Job RequirementsBachelor Degree in Engineering or Estate / facility ManagementExcellent interpersonal, organizational and communication Read more
skillsA good team player who is able to work independentlyManagement experience would be an advantage
Skills
JOB PURPOSEThe Channel Development Manager will support the the Relationship Managers and Personal Bankers of the client team in evaluating customers' needs and providing product solutions in the areas of General Insurance for the customer.##Directly in charge of the channel (for example Face to Face) and revenue numbers attached to the channel##The incumbent will design and recommend strategies to meet the objectives of the customers by working closely Read more
with the Relationship Managers and Personal Bankersof the client team to identify opportunities, coach them on insurance concepts and products, and meet their customers together with them##Engage and maintain a good relationship with the bankers to in order to Generate leads and help them with the closure.##Ensuring the team meets the sales targets, and running incentives/ contests to motivate the team##Disciplined use of CRM system, communication and customer management##Acquiring and developing relationships within banks Wealth and Retail Team for long term sustainable growthFuture Challenges:##Full accountability of the budget for SG for all channelsKEY RESPONSIBILITIES##Acquiring and developing relationships within banks Wealth and Retail Team for long term sustainable growth, with responsility to find and secure new business via the client, gained from the relationship they will develop ##Sales training, development, and performance management##Handling customer complaints and enquiries##Keeping to targets and managing KPIs with Regular reporting to Management
Skills
Job DescriptionThe incumbent shall be responsible to:Support the Assistant Manager in managing Nursing PECT students.Manage day to day administrative matters regarding Nursing students.Prepare schedules and budgets.Job Requirements'O' or 'A' levels / NITEC / Diploma from a recognised tertiary institutionPreferably with at least 2-4 years of relevant experience in Healthcare or Education industryPossess good interpersonal and communication skillsA strong team player with initiativeKnowledge of MS Office is essential
Skills