Sign in or register for a JobTech account.
Jobs that require

business administration

skill
Lead one or more project teams to enable the client to realize business value from the latest technologies
Build and sustain trusted advisor-client relationship with clients, and shape our clients' business/ IT agenda
Grow Accenture TC business, develop market-leading capabilities and provide thought leadership in technology consulting services
Mentor practice team members and lead practice growth initiatives
Requirements
Master Degree in Business Administration
More than 10 years of relevant technology consulting experience.
Experience of driving large scale digital transformations.
Industry agnostic experience on platform advisory.
Experience with SAP or Oracle Platforms.
Experience of one or more of emerging technologies/ methodologies - Agile, DevOps, Artificial Intelligence,
Automation, Blockchain, Cloud, Data/ Analytics and Security and IoT
Analytical and problem-solving skills
Stakeholder management and relationship building skills
Exceptional written and verbal communication skills
Program/ project management skills
Willing to relocate
Interested candidates who wish to apply for above position, please send us your updated resume to jeffn@gemini.sg We regret only shortlisted candidates will be notified.
EA 12C5083
Skills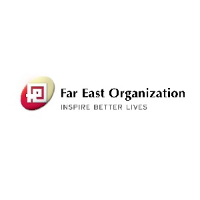 Responsibilities: Provide full spectrum of HR function including but not limited to implementation of HR policies, talent attraction and retention programmes, compensation and benefits, performance management and employee engagement Establish and maintain relationships with hiring managers to stay abreast of current and future hiring and business needs Collaborate with HR Specialist and Shared Services teams to ensure consistent and integrated HR support to the business Contribute Read more
to the business strategy by partnering with the business leaders to identify, prioritize, and build organizational capabilities, behaviours, structures, and processes Support line managers in forecasting and planning their talent pipeline requirements in line with the function/business strategy Partner the business leader to provide employees with training and development opportunities and coaching them to ensure they meet current and future performance standards Review and benchmark the internal and external environment to improve the HR policies and initiatives Identify and drive the communication and sharing of best practices across functions to facilitate continuous improvement Manage specific projects as determined in the annual HR operational plan and participate in functional and cross-functional initiatives Requirements: Degree in HR Management, Business Administration or related discipline with 8 to 10 years of HR experience of which 5 years is in business partnering Familiar with current and emerging HR programmes and practices Strong in negotiation, conflict management skills, workforce analytics and manpower planning Excellent communication, interpersonal and presentation skills Ability to multitask effectively and perform under pressure and tight deadlines Significant knowledge of HR policies and processes Strong business acumen and knowledge of HR legislations Proficient in Microsoft Office particularly Excel
Skills

$2,000 - $4,000 a monthHubble Office ManagerJoin us as our Office Manager and play a critical role in empowering Singapore's fastest growing tech startup in the construction industry. You will also get to work closely with the CEO and take charge of the human resources, finance and office culture of an ambitious and motivated team. As you take on the responsibility of protecting Hubble's human and financial capital, Read more
you get to shape and define a positive and empowering environment for your team. If helping to steer and nurture a company on the road to expansion excites you, then Hubble wants you! We are seeking to more than triple our headcount and regional presence by end-2019.Responsibilities: Oversee all human resource, finance and office administration matters to ensure processes are smooth, compliant and effectiveManage human resources from onboarding to offboarding, including learning & development, career guidance and staff welfareSafeguard the company's finances as the financial gatekeeper and internal auditorSteer Hubble through our next wave of growth and regional expansion (Up to 50 employees in 2 country offices by end-2020)Be the first point of contact as the subject matter expert for all Finance and HR-related queriesReview and shape Hubble's company culture, including all HR policies, company activities, and people developmentLiaise with the Corporate Accountant, Government Authorities, Suppliers, Customers and other Partners to ensure timely, compliant and documented relationshipsImplement and master new technology software to help with company processes, including tools for communication, collaboration and reportingExplore and implement opportunities for events, initiatives and programmes that are beneficial for the companyContribute to overall team successRequirements: Singaporeans preferredAt least 2 years' experience in HR and company finance matters with a Degree/Diploma in Business Administration and/or Human Resource ManagementDetail-oriented, independent and organizedDriven to experiment, develop and streamline internal processesComfortable with using technology to perform day-to-day workAdaptable, resourceful and flexible in handling a wide range of dutiesWhat Makes Hubble Special? We are the market leader in offering digital solutions to the construction industry - we transition the age-old industry from pen and paper to modern software toolsWe are a fast-growing and fast-moving company - the day-to-day work at Hubble is ever-changing and will never be boringWe have a diverse interdisciplinary team hailing from different backgrounds with a common goal of solving complex problems using technologyWe believe in a flat hierarchy and learning from each other – regardless of our roles, we're part of the same team, we share the same space and we work toward the same goalsWe encourage openness: open culture, open-concept office, open communicationWe give the best people the best tools to work with; think Macbooks, ample workspaces and smart devices to offer the most conducive work environmentAbout Hubble: Founded in 2016, Hubble has grown at an explosive pace and is now a technology leader in Singapore's Construction industry. We want to empower the next generation autonomous construction worksites that will build the smart cities of tomorrow. We are working with some of the largest construction companies as well as on R&D projects with government agencies to continually innovate and deliver digital technology breakthroughs on Hubble's big data platform.As we continue to pursue aggressive growth and look towards regional expansion, Hubble is looking for independent and driven individuals to join our dynamic and diverse team. You will be deeply involved in pushing the frontiers of the industry and exploring new ventures with the company. If you enjoy being at the forefront of regional market expansion - drop us a note.To learn more, check us out at https://hubble.sgJob Type: Full-timeSalary: $2,000.00 to $4,000.00 /month
Skills $2,500 - $2,700 a monthContractKeynotes- Qualified individuals will be outsourced to perform work duties as HR Executive at our client's workplace daily- Provide HR support on-site at our client's work location and responsible for their day to day management and execution of HR process and administration- Please take note that this is a Contract Job (1+1 year)Job Responsibilities- End to end recruitment support including but not limited to Read more
system update, screening and engaging of job applicants- Running job advertisements through various approved marketing channels- Screening, tracking and engaging all job applicants- Participation in recruitment roadshows and any other recruitment initiatives- HR analysis and recruitment results reporting- In charge of on-boarding activities including contract preparation, salary offer, personnel file preparation, induction and etc.- Any other HR recruitment related dutiesRequirements- Good interpersonal and communication skills- Min. Diploma in any major. Preferably in Business Administration or Human Resource- Min 1-2 years of work experience in Human Resource- Proficient in Microsoft Office applications- Multi-task and good management of priorities and timelinesWorking Location and hours- Working hours: Mon - Fri, 830am-6pm- Working Location: AMKMOM License No: 02C4565EA Personnel Registration No: R1545549Job Types: Full-time, ContractSalary: $2,500.00 to $2,700.00 /monthExperience:Human Resources: 1 year (Preferred)
Skills

Roles & ResponsibilitiesBASIC FUNCTION:To meticulously maintain and provide effective document control and records management of FSTPte engineering drawings, manuals, test records, etc.PRIMARY DUTIES AND RESPONSIBILITIES:Maintain and provide effective document control and records managementProvide support and assistance on document generation as requiredEnsure all documents are up to date, accurate and efficient mannerKeep track of all documents correspondencesPerform a wide variety of Quality Assurance activities to ensure compliance and improvement Read more
of the company Management System for Quality, Health, Safety and Environmental related issuesAny other relevant duties as assigned by Engineering Manager or his/her nominated deputy.Secondary Duties and ResponsibilitiesComply with statutory and regulatory requirements.Abide by both client and company rules as described in the QA and HSE Management system.Perform risk analysis if and when necessary.PRINCIPAL WORKING RELATIONSHIPS:Directly reports to the Engineering Manager on all matters in regards to documentation control.Work with all engineers and technical support personnel for the efficient execution of document control on behalf of FSTPte.Work with suppliers, subcontractors for the efficient execution of document control on behalf of FSTPte.Work with Quality Manager in our other production facility in Aberdeen on the Quality Assurance related work.RequirementsEDUCATION / EXPERIENCE REQUIREMENTS:A Recognise qualification in commerce or similar subject with relevant working experience and technical competencyAt least 3 years relevant professional experience in a similar role.Computer literate – proficient in the use of Microsoft Office SuiteGood written and spoken communication skills in English languageProficient in pdf writer, or editing pdf documentsMinimum 2 years' experience in document controlReady to learn new things; Can work independentlySkills in problem solving, planning and organizing; Motivated.Motivated to learn Quality Assurance / Quality Control industry standards and apply these in daily work.Others:Experience with Integrated Management Systems (IMS) / Business Management Systems (BMS);MS Auditing experience / certification
Skills Roles & ResponsibilitiesJob PurposeAttend to maximum number of customer's incoming calls, email and voicemails with upmost service quality with regards to the company services.Job Responsibilities & Duties•Attend and response to maximum number of incoming calls, email and voicemails with service quality•Follow-up on all escalated incident•Logged all calls reported into the case management system•Maintains and accurately update customer's enquiry, problem and resolution into the case management system•Generates management reports•Provides Read more
assistance and guidance to junior colleagues•Perform other duties as assignedRequirementsMinimum Years/Type of Experience•Diploma in IT or any related Business degree with a minimum 1 year of call center experience
Skills

Job Description:Keeping full set of accounts Ensure timely preparation of financial reports Cash flow reporting and monitoring of debts collection Overall responsibility on day-to-day accounting function Payroll, CPF, and IR8A preparation Responsible for admin general dutiesJob Requirements:Singaporean ONLY Good interpersonal and communication skills Able to work independently, self-motivated and resourceful Diploma or Degree in Business Admin / HRM / LCCI or equivalent Min 1 year of relevant experience Read more
Must complete 6 mths contractBenefits:Attractive salary that commensurate with qualifications and experience Positive Working EnvironmentTo Apply: Please attach updated detailed resume in MS WORD FORMAT (.doc file) with the following information :Personal Particulars Education Work experiences (period of employment & job duty) in point forms Last drawn salary in each employment Expected salary Reasons for leaving each employment Earliest work commencement date / Notice period(We regret that only shortlisted candidates will be notified) Personnel Reg. No : R1880292
Skills Primary Location: Singapore,Singapore,SingaporeEducation: Bachelor's DegreeJob Function: Risk ManagementSchedule: Full-timeShift: Day JobEmployee Status: RegularTravel Time: NoJob ID: 18048487DescriptionThe Singapore role for Continuity of Business (COB) Programs is a one-Citi basis covering all organizations within the Country. The position is accountable for the Country Programs and responsible for the execution of the CoB Strategy and Programs to achieve "Best in Class" CoB Standards in Asia Pacific; reports to the Regional Read more
CoB head and the Singapore Enterprise Risk and Control (ERC) HeadOptional: Regional coordinator for Consumer CoB working closely with the key consumer management in the regionOptional: Country Cluster Lead for Singapore and Malaysia.  In addition to the Singapore responsibilities, this role will have oversight on the CoB program in Malaysia and the CoB country lead will report into this role. Contingent on the profile of the successful candidate, additional countries oversight is possible This position drives the program at the country level, Monitoring, challenging, recommending changes, Crisis Management, Recovery Site Management, coordinating other parts of the program.It will manage the incumbent CoB team including the ERC Franchise and service center programs and will be a full member of the relevant CoB committees Oversight of the implementation of the CoB Policy and Standards requirements and other CoB Program elements, including Completion of BIAs (Business Impact Analysis), BRPs (Business Recovery Plans), and CMPs (Crisis Management Plans) Coordination of the testing of BRPs and CMPs, Management reporting and escalation of issues, Training and awarenessOversees business unit compliance with local and Global Business Continuity-related regulations in conjunction with the local compliance officer and the regional Business Continuity Management Team(s). Provides direction and support to all BRCs within the CountryCoordinate Consumer CoB activities in the region and acting as a liaison between the various functions of the Consumer business including technology, business, operations, and risk and controlCrisis Management:  Country Implementation of OEM and CoB Crisis Management Standards, Pandemic Coordinator responsible for delivering all requirements as outlined in the CoB Infectious Disease (pandemic) Operating Plan. Responsible for ensuring the Country Level Crisis Management Plan is complete, compliant, and maintained according to CoB/OEM Crisis Management Standards. Manage crisis management exercisesResponsible for CoB recovery site requirements and coordinationSupport CoB requirements to mitigate Single Points of Failure (SPOF)Being in a CoB leadership role requires senior staff who can influence senior stake holders without direct line authorityEnsure adequate level of in-country CoB engagement, competency, and independent risk management More InfoDevelop strategy and manage the CoB Programs in close collaboration with regional and global programsInterface with regional and global sector heads and project leads to roll out and implement policy requirementsManage Citi's CoB capability for all business sectors working with CSIS, CRS, CTI, business management; country based Service Centers, other stakeholdersBe a subject matter expert by understanding and implementing requirements relevant to Citi policies, legal and regulatory requirements that impact CoBEnsure a strong understanding across the Region of the CoB Policy, identification of Internal, Regulatory, Reputational and Compliance gaps and provide appropriate consultation to the businesses about options for resolutionProvide oversight over CoB related Reviews and interact with regulators and auditors on reviews of technology platformsEnsure effective management of the IS and CoB programs including metrics to provide early & timely detection, reporting, escalation and remediation of Risks and unresolved issuesContinually explore and implement solutions to efficiently manage the CoB programs and simplify the processesDemonstrate a comprehensive understanding of industry knowledge about how the disciplines of CoB Controls collectively integrate to contribute to achieving business goalsCollaborates with senior business leaders to achieve CoB program goals and objectivesBuilds relationships with management to garner support and raise the profile of CoB Officers in the businessProvides oversight to ensure that processes and projects are completed in a timely mannerMonitors CAPs and remediation efforts in response to security events, assessment and audit resultsMaintains up-to-date knowledge of the status of all CoB programs and initiatives in the CountryInfluences and negotiates with senior leaders across functionsParticipates and communicates with professional external parties as neededQualificationsJob SkillsUniversity DegreeAt least 10 - 15 years of solid experience in Risk Management, Program / Project Management, Continuity of Business or Control & ComplianceSignificant knowledge of the Consumer business processes and structureBe able to face off to senior managementStrong collaborative and communication skills. Highly dependable team player with ongoing commitment to excellenceAbility to delegate to and influence staff over whom you do not have line authorityOrganized, self-motivated and able to work independently with minimal supervision in a fast-paced environment and with tight schedulesDemonstrated strength in people management and team building is keyStrong execution skills in a multi-tasking mode is criticalExcellent communication, verbal, written, executive presence and interface skillsAbility to operate in diverse environments and culturesIn depth knowledge of Operations & Processes, ideally across multiple GeographiesMust be highly organized and have strong project management skillsAble to manage and influence effectively in a matrix environment
Skills Functional area: Commercial BankingEmployment type: Full-timeJob Type: PermanentJob responsibilities:You will be managing a portfolio of customers, responsible for the growth of Current and Savings Account deposits, generate interest income and fees income through cross-selling of Cash Management Solutions, Treasury products eg Structured Deposits, Maxi-yield, Foreign Exchange and Bancassurance products. You are also required to acquire new to bank customers through marketing/ promotion initiatives and working closely with strategic Read more
partners within and outside of the bank. The job scope further includes handling any servicing and KYC/AML/Sanction-related matters pertaining to the portfolio.Job requirements:Degree in Accountancy, Business Administration or Banking & Finance preferably with some credit and marketing experience in handling local SME businesses Strong analytical, communication and interpersonal skills Strong business acumen and able to deliver targets Dedicated, self-driven and highly-motivated Ability to cope with high volume of workload and to multi-task
Skills Functional area: Commercial BankingEmployment type: Full-timeJob Type: PermanentJob responsibilities:You will be managing a portfolio of customers, responsible for the growth of Current and Savings Account deposits, generate interest income and fees income through cross-selling of Cash Management Solutions, Treasury products eg Structured Deposits, Maxi-yield, Foreign Exchange and Bancassurance products. You are also required to acquire new to bank customers through marketing/ promotion initiatives and working closely with strategic Read more
partners within and outside of the bank. The job scope further includes handling any servicing and KYC/AML/Sanction-related matters pertaining to the portfolio.Job requirements:Degree in Accountancy, Business Administration or Banking & Finance preferably with some credit and marketing experience in handling local SME businessesStrong analytical, communication and interpersonal skillsStrong business acumen and able to deliver targetsDedicated, self-driven and highly-motivatedAbility to cope with high volume of workload and to multi-task
Skills