Sign in or register for a JobTech account.
Jobs that require

business administration

skill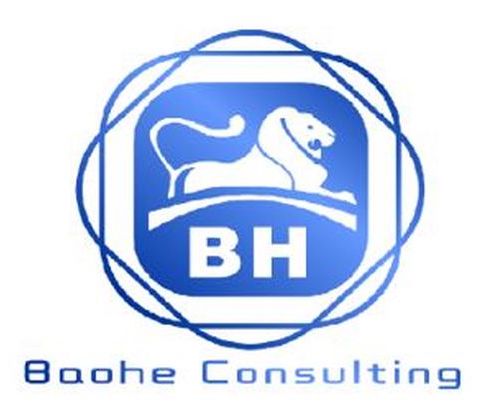 Job Description:
Manage merchant relationship, ensuring merchants follow company SOP on their daily operation
Onboarding new merchants
Provide training for merchants
Collect feedback from merchants on using POS machine
Handle users inquiries, complaints and feedback
Liaise with internal and external stakeholders to ensure smooth running of operations
Manage staff and review overall performance of the team and department
Support ad-hoc projects if required
Job Requirement:
Degree or Diploma in Marketing, Business Administration or relevant fields
At least 3 years of experience in the area of sales support and familiar with information and communications services industry
Self-motivated, independent and good team player
Excellent planning and organizational skills
Strong interpersonal skills: able to foster coordination and collaboration with diverse teams
Positive, open-minded and interested in new ideas and ways of doing things
Skills
MNC - industrial pump products
Well established, profitable and steadfast growth
Handle quotation request, sales confirmation and shipping from factory to customer sites in the region
Generate purchase orders including sales invoice to customers
Handle order on pump spare parts and engineering kits based on parts numbers
Advise delivery date and resolve backlog issues
Build and sustain customers' relationship over phone
Liaise with freight forwarders on custom clearance requirements and documentation
Coordinate on engineering change request
Submit monthly sales forecast and other necessary reports to management for review
Requirement
Diploma in business management, engineering or supply chain management
Minimum 1 year of sales order processing experience for automation / industrial products would be preferred
Willing and able to engage customers over the phone and comfortable in a small size engineering environment
Knowledge (or able to learn) of shipment term, custom clearing procedures and incoterm.
Hands on, good attitude in learning, systematic and a team player
Fresh graduates are welcomed to apply
Successful candidate can expect good bonuses
Skills ResposibilitiesManage the IT Service Delivery Management and be an Advocate for the APAC businesses Align service delivery model to business needs and drive necessary change programs Monitor and measure the IT Service Delivery's performance to identify improvements and opportunities Ensure that appropriate processes and policies are adhered by both the Help Desk and local team Customise the local support within policy guidelines Provide education and training to the Read more
business on processes, policies and procedures on IT service delivery Act as the escalation point for regional IT issues by escalating the appropriate issues to the IT and business management teams Review and develop key performance indicators and implement service improvement plans Manage team of managers and ensure alignment of goals to business objectives Manage service relationship, build relationships with local and global stakeholders to ensure they are kept abreast and bought-into the activities of the local IT team Gather local IT requirements across all business units and ensure management and communication with global IT Report on IT service delivery performance, establish and drive service levels with relevant vendors Responsible to oversee the vertical account management and collection Ensure appropriate reporting is in place to track performance and to support business objectives Responsible as the IT Subject Matter Expert to advise the technicians and local business Participate in incident and problem management, oversee the management of tickets and queues within the Helpdesk system and to resolve all escalated technical issues Any other ad-hoc duties as required or assigned Requirements:Bachelor Degree/Diploma in Business Administration, Engineering, Information Technology or its equivalent At least 15 years of experience in the following areas: IT solutions and services IT hardware and solutions Ability to build pipelines and develop and execute strategies to grow and maintain existing accounts and market share in the various geographical markets Ability to promote further development of named accounts by establishing a direct relationship at appropriate level of management Ability to manage customer satisfaction level of vertical named accounts Solutions-oriented to identify realistic local or global IT levers to meet requirements Effective team player with the determination and drive to excel Excellent interpersonal and communication skills, high adaptability and positive attitude are pre-requisites Proven track record in exceeding sales targets Good public speaking and communication skills, with ability to clearly present solutions and service information at small group or team presentations EAP No.: R1766065EA Licence No.: 95C5411
Skills Objectives:Support forecast/budget/strategies plans and annual budget exercise. Analyze and interpret financial and key performance indicator data Assist to maintain and monitor all financial dashboards. Assist in the consolidation and preparation of regular cadence, minute-taking, managementResponsibilities: Strategy and Business Planning:Support Director in the development of models used for business planning and budgeting for regular business monitoring, with relevant sensitivity analysis and scenario planning. Support Director in the development of Read more
forecast for the Business Unit. Support Director in data extraction and study on our customer base, based on products, usage, trending etc. Lead in managing various cost pools and exercise expense optimisation Drive productive business targeting and administer seamless business operations for BS through intelligence and insights from management reports, analysis and data mining i.e. tracking of drivers etc Manage key projects for BS where required and assist in running of regular sales cadence and mobile task force Prepare and develop BS forecasting model Produce clear, organized and accurate reports for within agreed stipulated timelines required by DirectorBusiness Management:Ensure policies and work procedures if any are updated and communicated internally within the Business Unit on a timely basis and ensure compliance. Conduct ad-hoc project feasibility studies and draft proposals, presentations, or approval papers to seek Management's endorsement. Any other identified projects. To work with various sales touchpoint owners to ensure that data points are updated and correct on a weekly basis. Lead preparation monthly business analysis and forecast, monitor BS's performance, analyze and interpret financial and KPI. Lead preparation of yearly drivers target for all the touch pointsRequirements:A good university degree in Computing, Statistics, Economics, Business or Finance Minimum 4 years relevant working experience in data manipulation, dealing with large set of data and transform into insights in a relevant industry. Strong leadership qualities Good presentation skills Telecommunication industry or IT industry experience will be an added advantage Proficient in Microsoft Office, especially Power Point and Excel 2013 Possess some data programming skills, for data extraction like SQL skills Knowledge and experience in reading P&L statements/ financial skills Numerate, and strong ability to understand/read/transform budget and expenditure information into meaningful reports Good business sense and marketing-oriented Effective interpersonal and project management skills Sharp analytical mind with a strong drive to excel and good team player Independent, self-starter Good events/workshop organization and planning skills
Skills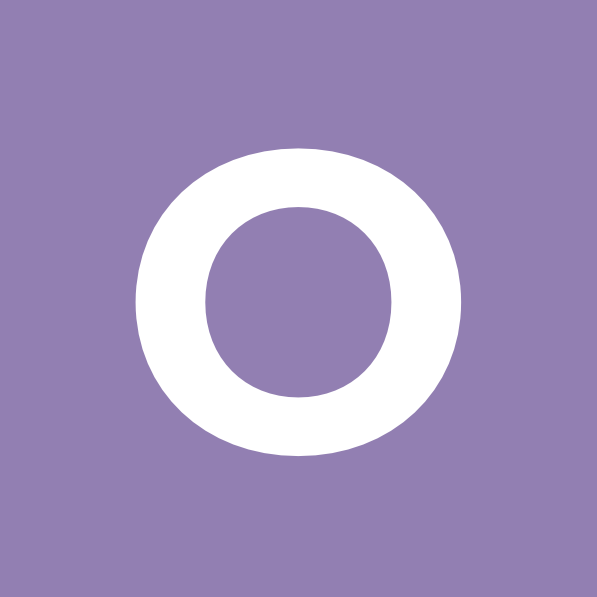 Involved in full spectrum of HR operations including recruitment and selection, compensation and benefits, learning and development, grievance handling, on boarding and off boarding procedures and performance managementManage and process company's payrollCorrespond regularly with Government bodies and Statutory boards on industrial accidents, work permits, CPF, etc.Assist in formulating and reviewing of HR policies and procedures supporting locally and regionallyManage group insurance renewal, health screening and employee benefits schemeParticipate Read more
in ad-hoc projects as assigned Job Requirements Diploma / Degree in Business Administration, preferably in Human Resource ManagementMinimum 2 years of relevant experience with strong knowledge in labour legislation e.g. Employment Act, CPF etc. Strong interpersonal and communication skills with ability to work in a fast-paced environmentProactive, strong team player and able to work independently. Please submit resumes to [Click Here to Email Your Resume] with the following details in MS Word format: - Position applying for - Current remuneration - Expected remuneration - Notice period Jeffrey Chua Kay Hwee EA License No : 06C4642 EA Reg No : R1110624 We regret that only shortlisted candidates will be notified.
Skills
Job ScopeCarry out day-to-day Warehousing operations in Lube Oil Blending Plant efficiently in accordance to schedule, established work procedures and corporate requirements Ensure proper recording and accounting of all Warehouse processes in a timely and accurate manner in accordance to Corporate systems and standards Work closely with other business functions and departments to achieve optimal delivery Conduct regular work area checks to identify potential operational and SSHE (Safety, Read more
Security, Health and Environment) improvement opportunities Conduct month-end inventory count of finished products. Assist in verification and investigation of any inventory variancesCandidate QualificationA good ITE/Technical Certificate or GCE 'O' Level certificate holders Preferably Diploma in Logistics and Operations Management Minimum 1 year of relevant work experience in the Petrochemical, Process or any Heavy industry Experience in Lube Oil Blending Plant operations will be advantageous A motivated and disciplined individual who is able to take on various plant operations An effective team player with good interpersonal and communication skills Able to perform rotating shift work - although current job scope involves only day work.
Skills Greetings from Popsical – the company behind the revolutionary karaoke experience. As a Channel Sales Executive, you will play a vital role in ensuring the smooth reselling and distribution of Popsical products within Singapore. You will need to work closely with the various external clients and with the internal fulfilment team, to ensure that the placement of purchase orders, sales and inventory management of all accounts is well Read more
managed. As a start-up that takes pride in delivering a great karaoke experience to all, we require passionate, driven and proactive team members who have a sense of ownership over the business. www.popsical.com Be a representative of all of Popsical's key channel account managers (including chained stores and independent resellers) Record and share timely reporting of sales, purchase inventory list of channel partners Review paperwork and reports Tracking sales and inventory, to ensure healthy level of stocks in each channel Coordinate closely to ensure timely placement and fulfilment of purchase orders for key channel partners like chained stores and independent resellers Follow up with clients on billing and processing of payments Generate Invoice and Quotation for clientsCandidate must possess at least a diploma in any field, preferably supply chain or business administration At least 2-years of experience in Sales Field Possess good attitude, self-driven and able to work independently Excellent Communication and negotiation skills Team Player, and open to taking on ad-hoc duties as deemed fit by organization Required languages: English and Mandarin (To communicate with Mandarin-speaking manufacturing partners) Preferably familiar with managing PSI (Purchasing, Sales & Inventory) aspects
Skills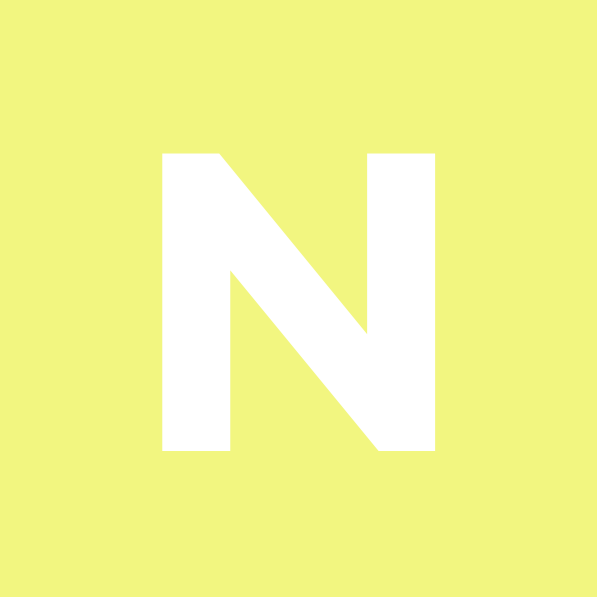 Reporting to the Assistant Director, Fresh Food Distribution Centre, your primary function is to provide customer service and act as the single point of contact in monitoring of KPIs and investigation of the service failures. You will manage the warehouse inventory to achieve accurate expiry control and high order fulfillment rate. You will also maintain the ISO system. In addition, you shall manage operations for one of the Read more
warehouses. You will also be involved in logistics improvement projects through process mapping, information flow and Scorecard data analysis. RequirementsDegree in Business Administration or Logistics Management is preferred or minimum Diploma with 3 years' logistics working experience Strong PC skills in Excel spreadsheet and PowerPoint flowcharting Good communication and writing skills Familiar with ISO 9001 and ISO 22000 Knowledge of Warehouse Management System is a plusWe regret that only shortlisted candidates will be notified.
Skills
Responsibilities:Lead and drive the development and execution of the Singapore recruiting strategy Provide local labor market intelligence, business and regulatory/labor environment insights, and competitive marketing practices Develop and leverage global framework to provide market insights and drive standardization through global/regional networks in support of business strategies Directly engage with local management to establish and influence recruiting strategy and tactics Lead external engagements with educational institutions, government agencies, and Read more
recruiting agencies to establish and grow the ExxonMobil brand and Employer Value Proposition Act as global/ regional subject matter expert in recruiting process and frameworkRequirements:Degree in Business Administration/ Human Resources/ Marketing / Organizational Development/ Psychology from a recognized University preferred Minimum 5 years relevant talent acquisition related experience in a global corporate environment or employer branding agency Good facilitation, communication, presentation and analytical skills Team player who is energetic, results oriented and customer focused Proactive and able to work independently under minimal supervision Strong PC skills with proven proficiency in Microsoft Office, including Excel, Word and Powerpoint
Skills Roles & ResponsibilitiesLiaise with internal and external partners for project requirements; Oversee onsite installations to ensure quality control and project requirements; Manage campaign activations to achieve key project objectives; No cold calling is required; No monthly sales targetsRequirementsMust be efficient with Microsoft applications including Word, Excel and PowerPoint; Diploma or Degree in Marketing, Mass Communication, Business Management or relevant disciplines; Possess a strong sense of responsibility to see Read more
through his/her projects amidst a fast-paced environment; Excellent Stress Management skills necessary Bilingual in English and Mandarin; Occasional regional travelling required; Willingness to learn on the jobBenefits & Compensation PackageWorking Hours from 10.00am to 7.00pm Mon - Fri Gross annual package exceeding S$30,000.00;Basic pay commensurate with individual's relevant work experiences; Quarterly Performance Bonus Scheme; Travel Allowances when required; Monthly Transport & Mobile Allowances; Annual Medical & Dental Allowances; Annual Paid Vacation Leave:18 days; Annual Paid Medical Leave: 14 days; Annual Hospitalisation Leave: 60 days;INTERESTED APPLICANTS Email your detailed resume with recent photograph to [Click Here to Email Your Resume] All applications and enquiries shall be by email only.We regret that only successful applicants will be notified.
Skills