Sign in or register for a JobTech account.
Jobs that require

business continuity management

skill

Roles & ResponsibilitiesThe Area Manager oversees the operations of a group of stores in a given area/district. He/She is responsible for developing business opportunities, managing the area's operational and service excellence plans. In addition, he/she oversees the order fulfilment processes for customers to ensure seamless customer experience across all channels. He/She is also responsible for driving the organisation's innovation and productivity aspirations across the group of stores.The Area Read more
Manager operates in a fast-paced environment where he/she is required to attend to operational and service excellence issues across a group of stores with varied characteristics. He/She promotes a positive working culture across the stores and drives the achievement of sales results. He/She is energetic, adaptable, highly-driven and sales-oriented. He/She also possesses strong people management skills and is able to engage with management and key stakeholders.Requirements~ Develop service operations. ~ Foster service innovation. ~ Manage crisis situations. ~ Allocate and monitor budget expenditure within area/district. ~ Analyse new market trends, business opportunities and market segments in global and local landscape. ~ Define and revise order fulfillment policies and procedures. ~ Develop a service recovery framework. ~ Develop an action plan to implement productivity and innovation initiatives. ~ Develop new products/services. ~ Drive sales performance within the area/ district. ~ Facilitate implementation of organization strategies. ~ Facilitate the implementation of productivity and innovation initiatives. ~ Integrate business continuity management into retail operations. ~ Lead and motivate team to contribute for productivity improvement and innovation. ~ Lead the setup of new store. ~ Manage and review store operations and processes within the area/district. ~ Manage service brand. ~ Promote workforce diversity. ~ Provide direction and guidance to team leaders. ~ Review customer satisfaction, order processing, fulfillment and returns.
Skills Information Security Risk Assessment (ISRA) is the key technology control process in the bank to ensure the IT systems used in the bank are designed with appropriate security protections and continue to be protected along with its lifecycle. This role will lead the ISRA section with following responsibilities:Responsibilities:Team lead of information security risk assessment section with focus on project security risk assessment and application security area. Develop, drive Read more
and constantly improve security review processes to identify the risk throughout the lifecycle covering different layers of technology architecture. Lead the risk assessment, tracking and periodical review of the deviations identified during the ISRA. Review individual projects as well as to assess overall security posture holistically. Work closely with business to ensure security is a priority. Provide regular update to stakeholders about the risk identified during the ISRA process. As security SME, with the support from ISRA team, provide advisory to rest of IT teams to strengthen security controls. Maintain awareness of security trends covering both new threats and technologies in order to understand the risk and better safe guard the organization. Establish and maintain technical security guideline/standards. Evaluate security solutions/processes. Manage the security review team. Maintain a good team work. Review the performance and guide the staff career development.Requirements:Degree in Computer Science, Computer Engineering, Software Engineering or related discipline At least 12 years of IT experience, in which over 6 years are in the capacity of information security risk assessment or security architecture, preferably in a large BFSI environment. Deep understanding of most of security technology domains. Solid application security know-how, preferably banking applications. Familiar with the regulator requirement related to the information security areas. Good understanding of the key aspects of IT which includes strategic planning, application implementation & support, IT Infrastructure, Vendor & Contract Management, IT audit, IT governance, Risk management and business continuity planning. Proficient in risk management concept and practices. Keep up-to-date knowledge of security trends. Ability to lead change, and to adapt quickly to changing priorities. Ability to identify and improve on work & process inefficiencies. Relevant certification such as CISSP, CSSLP, CISA, SANS, Microsoft, ITIL Foundation, would be advantages. Good organization skill. Good leadership skill. Strong analytical and critical thinking skills and meticulous attitude. Able to work independently or in a team with minimal supervision. Excellent communication, writing and presentation skill.
Skills Security Architects is a senior technical role responsible to help GTO teams to design, deploy and operate IT systems with appropriate security controls in place to meet business goals along with customer and regulatory requirements. This role is part of CISO Office who is driving overall security strategy and practice in the bank. Responsibilities:Determine and communicate security requirements for IT systems such as network, application, OS and data Read more
by evaluating business strategies and requirements, understanding the threat landscape, evaluating emerging technology, keeping awareness of industry standard and regulatory requirement, and conducting risk assessments. Plan and design enterprise security architecture covering protect, detect and response aspect of information security objectives. Develop and recommend security design frameworks and guidelines to help IT teams to build and ensure security throughout the system lifecycle. Identify security design gaps in existing or newly proposed system and recommend changes or enhancements. As security SME, provide security advisory service to IT and non-IT teams. Connect with industry and participate in industry forums and conferences. Maintain professional networks. Maintain personal and management awareness of technologies trends, innovations and issues.RequirementsDegree in Information Security, Computer Science/Engineering or related discipline. Master Degree in Information Security or Computer Science is a plus.At least 12 years of IT experience, in which over 6 years are in the capacity of security architect preferably in a large BFSI environment with proven track record in building security solutions Deep understanding and experience of wide areas of security domains as well as enterprise architecture frameworks. Good understanding of the key IT aspects including strategic planning, application implementation & support, IT Infrastructure and operation, vendor management, IT audit, risk management and business continuity planning. Solid application security know-how, preferably banking applications. Good understanding of banking systems and operations. Experience with Secure SDLC, dynamic and static code analysis and application threat modeling. Familiar with the regulator requirement on information technologies areas for BFSIs. Relevant certifications such as CISSP, SABSA, TOGAF, ISSEP, CSSLP, SANS, ITIL would be advantages. Excellent written and verbal communication skills Ability to effectively interact with a broad cross-section of personnel to explain and enforce security controls Strong analytical and critical thinking skills Strong leadership, project and team-building skills, including the ability to lead teams and drive projects and initiatives in multiple departments Able to work independently with minimum supervision
Skills Primary Location: Singapore,Singapore,SingaporeEducation: Bachelor's DegreeJob Function: Risk ManagementSchedule: Full-timeShift: Day JobEmployee Status: RegularTravel Time: NoJob ID: 18048487DescriptionThe Singapore role for Continuity of Business (COB) Programs is a one-Citi basis covering all organizations within the Country. The position is accountable for the Country Programs and responsible for the execution of the CoB Strategy and Programs to achieve "Best in Class" CoB Standards in Asia Pacific; reports to the Regional Read more
CoB head and the Singapore Enterprise Risk and Control (ERC) HeadOptional: Regional coordinator for Consumer CoB working closely with the key consumer management in the regionOptional: Country Cluster Lead for Singapore and Malaysia.  In addition to the Singapore responsibilities, this role will have oversight on the CoB program in Malaysia and the CoB country lead will report into this role. Contingent on the profile of the successful candidate, additional countries oversight is possible This position drives the program at the country level, Monitoring, challenging, recommending changes, Crisis Management, Recovery Site Management, coordinating other parts of the program.It will manage the incumbent CoB team including the ERC Franchise and service center programs and will be a full member of the relevant CoB committees Oversight of the implementation of the CoB Policy and Standards requirements and other CoB Program elements, including Completion of BIAs (Business Impact Analysis), BRPs (Business Recovery Plans), and CMPs (Crisis Management Plans) Coordination of the testing of BRPs and CMPs, Management reporting and escalation of issues, Training and awarenessOversees business unit compliance with local and Global Business Continuity-related regulations in conjunction with the local compliance officer and the regional Business Continuity Management Team(s). Provides direction and support to all BRCs within the CountryCoordinate Consumer CoB activities in the region and acting as a liaison between the various functions of the Consumer business including technology, business, operations, and risk and controlCrisis Management:  Country Implementation of OEM and CoB Crisis Management Standards, Pandemic Coordinator responsible for delivering all requirements as outlined in the CoB Infectious Disease (pandemic) Operating Plan. Responsible for ensuring the Country Level Crisis Management Plan is complete, compliant, and maintained according to CoB/OEM Crisis Management Standards. Manage crisis management exercisesResponsible for CoB recovery site requirements and coordinationSupport CoB requirements to mitigate Single Points of Failure (SPOF)Being in a CoB leadership role requires senior staff who can influence senior stake holders without direct line authorityEnsure adequate level of in-country CoB engagement, competency, and independent risk management More InfoDevelop strategy and manage the CoB Programs in close collaboration with regional and global programsInterface with regional and global sector heads and project leads to roll out and implement policy requirementsManage Citi's CoB capability for all business sectors working with CSIS, CRS, CTI, business management; country based Service Centers, other stakeholdersBe a subject matter expert by understanding and implementing requirements relevant to Citi policies, legal and regulatory requirements that impact CoBEnsure a strong understanding across the Region of the CoB Policy, identification of Internal, Regulatory, Reputational and Compliance gaps and provide appropriate consultation to the businesses about options for resolutionProvide oversight over CoB related Reviews and interact with regulators and auditors on reviews of technology platformsEnsure effective management of the IS and CoB programs including metrics to provide early & timely detection, reporting, escalation and remediation of Risks and unresolved issuesContinually explore and implement solutions to efficiently manage the CoB programs and simplify the processesDemonstrate a comprehensive understanding of industry knowledge about how the disciplines of CoB Controls collectively integrate to contribute to achieving business goalsCollaborates with senior business leaders to achieve CoB program goals and objectivesBuilds relationships with management to garner support and raise the profile of CoB Officers in the businessProvides oversight to ensure that processes and projects are completed in a timely mannerMonitors CAPs and remediation efforts in response to security events, assessment and audit resultsMaintains up-to-date knowledge of the status of all CoB programs and initiatives in the CountryInfluences and negotiates with senior leaders across functionsParticipates and communicates with professional external parties as neededQualificationsJob SkillsUniversity DegreeAt least 10 - 15 years of solid experience in Risk Management, Program / Project Management, Continuity of Business or Control & ComplianceSignificant knowledge of the Consumer business processes and structureBe able to face off to senior managementStrong collaborative and communication skills. Highly dependable team player with ongoing commitment to excellenceAbility to delegate to and influence staff over whom you do not have line authorityOrganized, self-motivated and able to work independently with minimal supervision in a fast-paced environment and with tight schedulesDemonstrated strength in people management and team building is keyStrong execution skills in a multi-tasking mode is criticalExcellent communication, verbal, written, executive presence and interface skillsAbility to operate in diverse environments and culturesIn depth knowledge of Operations & Processes, ideally across multiple GeographiesMust be highly organized and have strong project management skillsAble to manage and influence effectively in a matrix environment
Skills Information Security PMO is part of CISO Office driving the security tasks covering planning, operation & IT budget and measure of the performance.Responsibilities:PlanningWork with the Unit Senior Leadership to develop a multi-year strategic IT Roadmap to realise the long term vision and business objectives of the Bank Engage functional leadership to develop an annual IT Work Plan with a project portfolio and service deliverables to serve the strategic Read more
and operational needs of the Business Units Participate in the review of IT policies, procedures and guidelines to ensure relevance to the rapidly changing cyber landscape Lead in establishing an IT Scorecard with key performance measurements and Service Level Agreements to ensure an excellent level of service and program deliveryOperations & IT BudgetCollaborate with Finance and Business Units to manage the annual budget plan, and guide the investment prioritization and reviews to deliver projects and services at appropriate levels of cost and risk Facilitate IT procurement processes Communicate IT plans to stakeholders in support of the Business Lead change in working practices to improve clarity, accountability and efficiency Provide secretariat support to IT Governance & Steering Committee Co-ordinate Enterprise IT Risk and IT Audit meetings with follow-up actions and closure Co-ordinate the publishing of IT newsletter to keep user community updated on the latest achievements and developments in ITPerformance ManagementMonitor the progress of the PMO performance to achieve the goals Track IT performance against an IT Scorecard and provide updates and review to Management Develop the annual report on IT accomplishment, recognition and activities of the unit Track resource utilization and staff productivity to ensure IT consistently delivers value to the businessRequirementsDegree in Computer Science, Computer Engineering, Software Engineering or related discipline At least 12 years of IT experience in supporting an Information Technology function of a large organization, with at least 5 years in Project Management Broad understanding of the key aspects of IT which includes strategic planning, application implementation & support, IT Infrastructure, Vendor & Contract Management, Cyber Security, IT audit, IT governance, Risk management and business continuity planning Hands-on experience in developing IT plans, IT policies & procedures, and IT Portfolio, and management & accounting of IT budget & expenditure, service and delivery measurement, reporting and provision of secretariat support to Governance Committee. Extensive experience in working collaboratively across teams and to lead others through problem solving challenges. Experience in setting up systems and processes to track performance of an IT organization. Good planning skill especially in planning and management of IT investment portfolio. Ability to lead change, and to adapt quickly to changing priorities. Ability to set up and manage performance tracking system. Capability in data analysis particularly in analyzing large amount of data to produce effective reports. Ability to identify and improve on work & process inefficiencies. Certification in ITIL Foundation, CITPM. PMP, CISSP or CGEIT would be advantages. Good organization skill. Strong analytical and critical thinking skills and meticulous attitude. Able to work independently or in a team with minimal supervision. Good communication, writing and presentation skill.
Skills

At Franklin Templeton Investments, we are dedicated to delivering strong results and exceptional service to clients, team members and business partners. Over 9,000 employees working in 60 offices around the world are dedicated to servicing investment solutions for our clients in more than 150 countries. For over 70 years, our success has been a direct result of the talent, skills and persistence of our people. We are looking for Read more
an Office Manager & Executive Assistant to join the Singapore Office. This role has the primary responsibility to incorporate the overall Office Administration aspects to improve processes and play a role in maintaining a balanced process of work inside the office. This role will also provide administrative and business support to the Regional Head of Southeast Asia (SEA). What are the ongoing responsibilities of this position? Business Support to Regional Head, SEA Manage Diary, handle frequent changes in calendar, prepare agendas/minutes, create reports and support ongoing project as and when needed Regularly prepare and reconcile business expenses, verify documentation, obtain approvals and submit for payment Backup for the other Personal Assistants and/or support other Senior Leader when needed Travel & Event Management Handle and oversee travel arrangements including but not limited to making travel bookings and preparing detailed itineraries Provide support required on events and senior executives itineraries coordinating with respective organizers and their appropriate staff on logistics Facilities Management Work along with global facilities, initiate, suggest and oversee expansions or renovation projects to improve efficiency and ensure that the facility meets required regulations and environmental and security standards. Constantly monitor the facility and liaise with General Services Department to ensure that it remains safe, secure and well-maintained Business Continuity Planning Act as Business Continuity Coordinator and liaise with FT Enterprise Business Resilience team in all matters related to Business Continuity Updates regularly the Business Continuity Plan for IAS team in Singapore and prepares for yearly BCP site exercise Vendor Management Developing and maintaining relationships with vendors and conduct periodic vendor assessments based on vendor performance Liaise with FT Enterprise Vendor Management Office on all matters related to high risk vendors and their performance and submit quarterly risk assessments questioners Others Day to day supervision and provide guidance/resolution on any escalated issues What qualifications, skills and experience would help someone to be successful? Minimum 5 years of work experience in Facilities Management and providing business support functions Prior experience in supporting senior management Detailed-oriented with strong planning and organizational skills Ability to handle stressful situations and multi-task while working in a fast-paced environment Good verbal and written communication skills Effective interpersonal skills Strong PC Skills with MS Office applications: Word, Excel, PowerPoint, Outlook Ability to work with minimal supervision Ability to work around issues and bring tasks to completion when faced with challenges and roadblocks
Skills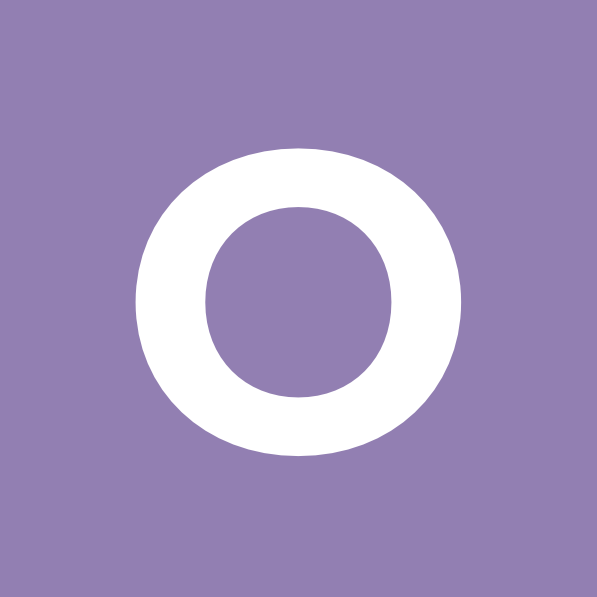 Roles & ResponsibilitiesOur client is a Western MNC and manufacturer of specialty chemical material for high tech manufacturing industryPosition:EHS Manager, SingaporeSummaryThe Environmental Health and Safety Manager for Singapore will be responsible for leading EHS regulatory compliance, injury prevention and environmental protection for Company's operations in Singapore at two chemical manufacturing locations and two warehouse locations.Additional responsibilities include Product Stewardship support, process safety management leadership in the Region, EHS Read more
support for mergers and acquisitions in the country, and managing a team of EHS professionals.Key Responsibilities:Ensure compliance with regulatory requirements and internal EHS programs in the country of Singapore.Ensure compliance of EHS permits and licenses.Manage and maintain permits.Lead injury prevention activities, including performing data analysis to identify trend of incidents and areas to focus improvement.Provide EHS leadership and oversight of CMP slurry manufacturing, chemical processing and sales activities in the country. This includes manufacturing sites and sales offices located in Tuas View and Woodlands.Lead country EHS Team of 1-2 EHS professionals, directly supervising all EHS staff.Lead process safety management, hazard reviews, start-up of new construction.Carry out EHS reviews of sites through periodic site visits to verify compliance and to identify improvement opportunities. Lead quantified risk assessments (QRA), Hazops, etc.As a member of the regional EHS Team, help develop strategic and annual goals, objectives and programs towards injury prevention and regulatory compliance.Communicate annual goals and objectives to Singapore EHS leaders; provide advice/coaching/support and drive the achievement of goals.Engage site management in EHS to provide leadership and demonstrate commitment.Support site EHS leaders in interactions with corporate functions and external 3rd parties in significant non-routine issues.Lead country global ergonomics team to drive improvement projects and sharing best practices.Identify and support development and provision of annual EHS Training for employees.Coordinate and drive implementation of behavioural safety training (SafeStart) for country.Support investigation of serious incidents to gather facts, analyze root causes and develop corrective actions for improved safety performance. Communicate lessons across sites for prevention.Keep up to date of Singapore sites EHS activities, successes, lowlights and prepare monthly EHS summary and goals tracker for reporting out at regional staff meeting.Provide EHS oversight and support to site managers for major construction projects, including hazard review, operational readiness investigation (ORI), etc.Support product stewardship activities and requirements for the country.Support EHS due diligence review of new business acquisition in the Region.Assist site Industrial Hygiene qualitative assessment.Support site evaluation of vendor waste disposal/ recycling facilities.Ensure sites maintain the ISO14001 and OHSAS18001 certification.Help administer ProcessMap data management systems in the country.Support site EHS in Business Continuity Planning (BCP).Facilitate and encourage team interaction between AP sites to share best practices, develop a peer support network and learning culture.Provides coaching and support the development of the Site EHS leaders in Singapore.Periodic travel to CMC locations within the region (China, Japan, South Korea, Taiwan) to support special EHS projects and within the Electronic Chemicals Division (USA, UK, France).RequirementsRequirementsMinimum of 10-15 years' work experience in leading EHS for organizations, with experience in leading teams, establishing strategy and driving goals and objectives.Experience in Process Safety Management and Chemical Process Operations (manufacturing, handling, and transporting hazardous chemicals) is required.Skills in leading risk assessments and interpreting Singapore EHS regulatory standards and requirements.Strong knowledge of Singapore occupational safety and health regulations.Strong technical experience in identifying, evaluating and controlling hazards in the workplace is required.EHS Leader must have a University degree in related field (safety, environmental, chemical engineering, or chemistry).Experience and knowledge with fleet safety requirements in Singapore is desired.Support in Leading compliance and validation audits within different countries is preferred.Relevant professional certifications are desired.Global and/or regional responsibility experience is desired with experience in interacting with customers and suppliers.Experience with Six Sigma and Lean Manufacturing is preferred.Interested applicants please send your updated CV (in Word document format) to [Click Here to Email Your Resume]
Skills
/br>Application SupportI am looking for a BAU support specialist for one of the global banks. This would be a challenging role that requires hands on experience and in depth knowledge into Electronic Trading or worked on High frequency trading projects. Key Roles and Responsibilities: SME role to provide BAU Application support to the Financial markets Ecommerce business. eFX and eRates Application support High Severity incident management Participate in Read more
Disaster Recovery/BCM drills Performance/stability reviews/improvements Put forward ideas to improve automation and/or efficiency, and own through to implementation Adhere to Change Control and Fault Reporting Procedures Participate in weekend on-call and public holiday support rotation Qualifications & Skills Strong functional knowledge of Financial FX products like spot, NDF, swaps etc. Strong functional knowledge of Financial Rates productions like Bonds, Treasuries etc. Strong shell/Perl / Python scripting skills. Ability to automate manual task and seek continuous improvement in support performance Good working knowledge of Splunk and ability to write reports using splunk Good understanding in infrastructure setup, O/s memory management, capacity review Good understanding in networking concepts and ability to trouble shoot and understand latency issues Ability to drive incident bridges by involving all the relevant parties and progressing the issues / outages to closure Complete understanding of end to end trade life-cycleIf you feel you have the right skills and experience for the role, kindly submit your updated CV in word format to jchuah@morganmckinley.com.sg . Referrals are greatly appreciated. Morgan McKinley Pte Ltd EA Licence No: 11C5502 EA Registration Number: R11874545 Registration Name: Jessica Chuah
Skills

Roles & ResponsibilitiesA global bank is looking for a Database Engineer with MSSQL, Oracle and Sybase experience.Your new company You will be part of a Global Bank with great presence.Your new role You will be a database engineer with MSSQL, Oracle and Sybase experience. You must be able solve database requirements, ensure the integrity of high availability database systems in order to provide maximum user experience.What Read more
you'll get in return You will be part of an amazing Bank with great brand name and learning opportunities.What you need to do now If you're interested in this role, click 'apply now' to forward an up-to-date copy of your CV, or call us now. If this job isn't quite right for you but you are looking for a new position, please contact us for a confidential discussion on your career.Registration Number: R1878306 EA Licence Number: 07C3924 Company Registration No.: 200609504DRequirementsDetailed descriptionMaintain & support database systems to ensure their operational readiness at all times. Provide prompt response to incident, request & change tickets logged through HP ServiceManager. Troubleshoot, update, resolve & close those incident, request & change tickets promptly. Install, upgrade or patch Database systems periodically or as needed. Participate in Business Continuity Planning (BCP) & Disaster Recovery (DR) exercises and to achieve their mandatory success. At all times, ensure database systems complies with corporate's governance & country's regulator in terms of security and audit requirements. Adopt best practices to enhance systems & storage devices for resiliency & availability. Monitor database systems periodically and take appropriate actions to achieve their optimal performances at all times. Anticipate & plan database systems capacities in order to meet their growth's demand. Participate & perform global supports via Follow-The-Sun model. Work closely with global teams on products & IT solutions alignment & initiatives. Create, maintain & update relevant documentation to comply and meet security & audit requirements. During audit inspection, participate in interviews and/or demonstrate system's setup to auditors when deemed necessary.Individual Task Description:Planning, provisioning and support of the database-platforms based on the operating systems Windows and Unix/Linux.Monitoring, maintenance and optimization of the existing databases.Evaluate, create, test and support tools to manage the databases.Analyze and remove incidents in the databases.Quality assurance of the databases.Programming of batches and runbooks for automation.Functional support of application support with regards to process security and data flow.Carry out space management for the database.Analyze and reorganize the database.Implementing changes and releases on the database.Ensure 3rd party supports for the used database.Develop and implement data backup and restore procedures for the database (if needed in cooperation with the backup teams).Plan and develop disaster recovery solutions.Identify optimization potentials in the above mentioned responsibilities; create and implement corresponding concepts for their realization.Maintains professional and technical knowledge by attending educational workshops; reviewing professional publications; establishing personal
Skills
/br>Asia & Oceania Administration Department - Projects & BCMOverview of Division/Department Projects & BCM is responsible to coordinate IT projects across Asia & Oceania and to manage Business Continuity within Singapore Branch. Company Profile Mizuho Bank, Ltd. is a subsidiary of the Japan-based Mizuho Financial Group, Inc. (listed on the Tokyo Stock Exchange and NYSE) and is one of the largest financial services companies in the world. Read more
Mizuho Bank, Ltd. provides financial and strategic solutions for the increasingly diverse and sophisticated needs of its clients with offices located in all the major cities of the world such as Tokyo, New York, London, Hong Kong and Singapore. Job Responsibilities This new role is for Business Continuity Management team. You are required to Design, organize, facilitate and enforce BCM policy to SG branch Conduct branch business continuity exercise, such as BCP, IWE, staff safety confirmation, table top exercise to ensure business operations meet regulatory standard of a business continuity plan. Organize cross training and engage respective dept/sections to conduct training to their operations staff to ensure BAU. Escalate reporting to Crisis Management Team (CMT) on operations disruption. Conduct quarterly BCM meetings to senior management and BCM comm members Job Requirements You need to have 1) At least 5 years of work experience in business resilience and crisis management 2) Certified Business Continuity Professional 3) Familar with ISO22301, MAS BCM guidelines, MAS TRM guidelines 4) Understand IT documentation such as IT DR; ISACA certification is added advantage 5) Strong interpersonal & communication skills
Skills