Sign in or register for a JobTech account.
Jobs that require

business finance

skill

Work very closely with business units on solutioning and gathering business requirements for cost allocation program
Drive the cost data requirements gathering with stakeholders
Manage overall financials (cost categorisation, cost pools)
Support project management including issues tracking
Review and analyse cost allocation results across business units and products by countries
Validate prototype results to ensure business requirements are met
Participate in industrial build testing and provide on-going support to the technology teams as required
Actively contribute to the program, identify opportunities and propose recommendations / solutions
Key Deliverables
Support the design, prototype and industrial build of a new cost allocation methodology that would deliver the required granularity and transparency of costs for the Group.

Excel-based analysis
Communications materials (eg powerpoint slides) for stakeholder discussions
Requirements
Functional / technical competencies

Knowledge of banking products and financials
Proficiency in Excel and Powerpoint

Problem solving and analytics

Keen eye for detail
Ensures high quality, detailed and accurate analysis
Understands the relationships between the various parts of a problem / situation
Clearly articulates assumptions and underlying issues with well-thought-through reasoning
Pushes the thinking, draws out meaningful insights and conclusions
Anticipates likely points of controversy and escalates as appropriate
Proactive to propose next steps / solutions
Skills

To be successful, the incumbent will have 6 to 8 years of relevant experience, and will need to have good knowledge of Corporate Treasury processes, good understanding of Funds Transfer Pricing (FTP) and Rates sourcing process. Candidates with added advantage have knowledge of working with Rates provider (Reuters, Bloomberg etc.). The application in question is live, and requires this person to continue to evolve the application to maturity.
Degree in Banking, Computer Science or Engineering-related field with at least 6 - 8 years' relevant experience in project management and business analysis in financial services industry
Strong functional analysis skills with the ability to elicit business requirements,
Ability to prepare scope and user requirements documents, functional documentation, prepares test scripts, and coordinate UAT.
Solid Excel, data analysis, and SQL skills.
Extensive experience working with Technology team is a must
Good knowledge of banking products, general ledger, finance processes
Strong presentation, analytical and problem solving skills
Excellent written and communication skills
Delivery focused and results oriented
Attention to details and highly organized and able to work under pressure in a time-critical environment
Ability to work with complexity and ambiguity and use it to their advantage
Additional good skills to have:

Experience working with diverse stakeholders
Agile methodology
Skills
The Company
A new start-up with operations in both Hong Kong and Singapore and was recently set up by experienced and senior ex-Citi investment bankers with a view to providing advisory services to corporates and financial institutions in Asia on a broad range of topics from private capital and financing solutions to investments in funds and other structured assets sourced both in Asia and beyond.
Looking to hire an analyst to perform the following tasks:
Carry out research of specific products, companies, markets, sectors and relevant accounting standards or regulations to assist on specific transactions
Call and arrange meetings with clients on a regular basis both in Singapore and beyond for presenting transactions. Over the medium term, take on coverage of specific clients in Singapore.
Prepare powerpoint presentations and other materials for client pitches and follow-ups
Run analysis, computations and modelling on Excel as required
Provide general assistance on various initiatives and transactions that the wider team are pursuing.
Develop an interest in and understanding of key financial products and techniques, with strong analytical skills
Qualifications & other skills
Strong academc track record with at least a Bachelors degree from a reputable Singapore University in Economics, Accounting or other finance related subject.
Must be numerate and analytical with good understanding of financial mathematics
Must be proficient on Microsoft Office (Word, Powerpoint, Excel, etc).
Knowledge of key developments in accounting standards (eg IFRS 9 and 17) and specific regulations would be an advantage
Fluent in Mandarin (spoken and written) or other language strongly preferred
Must be a self-starter with flexibility, drive and energy given the company is a start-up and there will be a steep-learning curve.
Must be comfortable in diverse social environments given the interaction with a diverse client base.
Location and working hours
The role will be based in Singapore but there may be occasional travel in Asia (principally to Hong Kong)
Office location is in Orchard
Skills Objective and Purpose of the role:Domain Ownership: Have the vision and hands-on experience to formalize, standardize, govern, and evolve the architecture design, standards, and processes in our applications with the objective to deliver best practice, relevant, timely, reliable, and cost-effective solutions.Client Facing: Be the strategic interface and global single point of contact between IT and Business stakeholders of the SingTel Group.Must possess the consulting skills and industry Read more
experience to work with the stakeholders to understand business requirement and recommend industry best practice solutions.Managing expectations of senior stakeholders and maintaining a healthy and consistent pipeline of project and changes for applications. Participate in regular meetings with stakeholders to build up trust, increase collaboration, and IT presence in the eyes of the stakeholders. Work closely with IT management, Finance business stakeholders to develop and align a 3-year roadmap of applications with the business' strategy.Project Ownership: Deliver projects with clearly defined and measurable benefits to the business on time, in scope and within budget. Ensure governance and adherence to project delivery standards and procedures. Vendor Management: Work closely with outsourced IT providers to ensure delivery of services, solutions, and resolution of incidents, problems, change requests etc within the agreed timelines. Ensure all SLAs are met by the IT providers.Work closely with Product Vendors to ensure that critical issues are resolved quickly to minimize business impact.Operational Excellence:Ensure issues and changes in the application are addressed within expected SLAs.Ensure continuous improvements to the systems and processes through proactive review and optimization initiatives with the business.Recommend and implement major improvements that have significant benefit to IT or the business.Work with Finance business to identify efficiency opportunities and to deliver solutions that result in productivity gains. Ensure that all issues encountered from the extraction of data, cleansing, validation, transformation, and merging of data from multiple IT systems into flat files for consumption by Finance application are resolved with minimal business impact. Qualifications, Experience & Knowledge Required: Bachelor or higher degree in Computer Science or IT Minimum 10 years working experience in SAP ECC 6 (Finance related modules) Minimum 2 years of implementation experience in SAP S4HANA (Finance related modules) Proven experience of working in an application implementation role within a project team environment Technical bias with business awareness Previous experience working as application support providing support to system owners Accounting knowledge Experience of designing Financial Systems / General Ledger Projects within Telecoms or Financial Services Ability to validate and challenge user requirements to ensure that appropriate due diligence is placed on requirements as opposed to delivering unreasonable or unnecessary functionality. Demonstrate capability ensuring that end-to-end solution designs meet the needs of the client, provide for a quality technical solution, and comply with architectural directions and enterprise standards.
Skills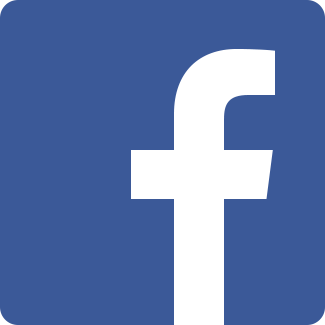 Facebook's mission is to give people the power to build community and bring the world closer together. Through our family of apps and services, we're building a different kind of company that connects billions of people around the world, gives them ways to share what matters most to them, and helps bring people closer together. Whether we're creating new products or helping a small business expand its reach, Read more
people at Facebook are builders at heart. Our global teams are constantly iterating, solving problems, and working together to empower people around the world to build community and connect in meaningful ways. Together, we can help people build stronger communities — we're just getting started. RESPONSIBILITIESInfluence innovation, strategy and design for Life@ benefit programmes, focused on taking care of our people and meeting the needs of a diverse workforcePartner with Life@ leads to ensure consistent rollout & adoption of global and regional Life@ programmes across APAC. Lead the localisation & cultural adaption of such programmes to maximise their effectiveness focusing on solving customer needs, scalability, maximizing productivity, employee engagement and measuring successLead on-going market surveys, focus groups, benchmarking analysis and project manage complex cross functional projects for APAC while partnering closely with our global counterpartsDesign and implement effective communication and education strategies for benefits programmes across APAC.Develop and track key metrics in order to make recommendations to enhance, maintain or eliminate programs based on analysis of programme trends, efficacy/ROI for new and existing programsBe the subject matter expert for HRBPs, Benefit Operations, Managers, Legal and Employee Relations. Engage with stakeholders to determine how to maximise the impact our Life@ programmes & focus areas can have on the lives of FB employeesPartner with HQ Compensation and Benefits, APAC HR, Managers & Executives, Finance and Legal, to develop, adapt and implement new benefits programmesBuild a strategic partnership with our brokers and vendors focusing on developing market competitive innovative benefits.MINIMUM QUALIFICATIONS8+ years in the Compensation and Benefits field, ideally in fast growth performance driven culturesDeep experience in the benefits field in particular, within APACBe a highly collaborative team player & great partner, focus on the doing the right thing to care for our people, & support the growth of the businessGood mix of hands-on, operational and design/strategy experienceA solid knowledge of International benefit programs from market positioning to administrative details would be idealExcellent communication and facilitation skills with demonstrated ability to build relationships & credibilityDemonstrated ability to exercise sound judgment, present well formulated points of view and to justify ideas with good dataHighly change orientated & great at prioritisingDemonstrated project management experience, and the ability to work to tight deadlines with multiple priorities, and across multiple countriesStrategic benefits vendor management experience requiredSelf-starter and able to work with a high degree of autonomy as part of a small teamStrong ability to work in a fast-paced environment and deal with ambiguityStrong cross group collaboration and interpersonal communications skillsBA/BS degree required.
Skills

1. Assist in social media marketing strategy2. Designing online marketing materials3. Work closely with Business Development Executive to coordinate advertising efforts4. Target marketing efforts toward Millenial, Universities and Finance crowd
Skills Job Scope:To handle accounts payable duties Bank reconciliation Processing of invoices Other duties as assignedRequirements:Min Diploma in accounting/finance related discipline Able to commit for 6 months or longerInterested applicants please send in resume to [Click Here to Email Your Resume]Angela Teh Ling Wei (CEI No.R1104464)
Skills Duties & ResponsibilitiesProcessing the payment to vendors Process BO reimbursement – transport claim Preparing SOA and invoice to customer Monitor the payment status from customers. Follow with customers on the outstanding Preparation of month end closing journal. Input invoice to PCM and accounting system Any other duties as assigned by Finance Manager
Skills The OpportunityOur Client, Japanese MNC in manufacturing industry. Currently looking for talents to join their Finance team as an Accounts Executive.The TalentDiploma/Degree in Accountancy or equivalent At least 1-2 years of relevant accounting experience Meticulous, organised and detail orientedThe JobResponsible in full set of accounts (AR/AP/GL) Perform daily reconciliation, AR collection and GL posting Assist in monthly closing accounts Preparation and review submission of GST return Assist in Read more
ad-hoc duties when necessaryNext StepPrepare your updated resume (please include your current salary package with full breakdown such as base, incentives, annual wage supplement, etc.) and expected package. Apply here and all shortlisted candidates will be contacted. All shortlisted candidates will be contacted. Please drop your resume in MS word document format to (Hidden Text) & (Hidden Text)Name: Chye Wan Shin (Kathleen)Direct Line: 6697 7982EA License No: 91C2918Personnel Registration Number: R1874097
Skills

Responsibilities Responsible for reviewing Supply Chain data metrics, including: confirming report content, data accuracy, and regional alignment for all relevant metrics.Supports data and business analyses to develop business plans. Supports the development of statistical and financial models for forecasting and reporting. Measures business performance and compares actual data to forecasted values. Executes market research projects and gathers intelligence on current industry, technology, and consumer trends. Works with cross-functional Read more
teams to support the data collection process. Supports the execution of priority projects with directionRequirementsMin Degree in Data Science, Computer Science or related to strategy planning, operations, finance Min 5 years experience in BI and data analytics with exposure to Cognos and SQL development Prior experience in retail MNC preferred Basic knowledge of project management and research methodology. Demonstrated analytical thinking, technical analysis, and data manipulation skills. Demonstrated knowledge of Excel, Access, statistical analysis, and financial modeling.Developing business acumen and technical knowledge within area of responsibility to engage stakeholders Strong verbal and written communication skills.Selected candidate will be awarded with a competitive compensation package and a rewarding career. Please click "Apply" to submit your application with your full cv and include your current/last drawn salary, expected salary, your availability/notice period, motivation factors for your next career move and a recent passport size photo. For any enquiries, please write to laypeng(a)thameshr.com (Reg No. R1217654) We thank you for your interest in this application and regret that only short-listed candidates are notified
Skills