Sign in or register for a JobTech account.
Jobs that require

business lead generation

skill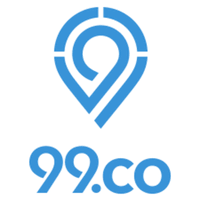 99.co is looking for a Data Analyst to join our diverse team of people who are passionate about taking the real estate industry properly into the age of technology through innovation and a desire to solve its multitude of challenges.

A numbers person, a communicator and a storyteller all in one, the analyst would partner closely with the product team to identify new opportunities and translate data to useful and actionable insights; steering and guiding the company in making an effective product and business decisions.

What you'll do:
Take ownership in delivering prompt, accurate and reliable data analysis in your area of ownership
Partner closely with product and business teams on strategic deep dives, plan data metrics, and ad-hoc data requests
Identify, analyse, and interpret trends or patterns in complex data sets
Source and analyse consumer and agent behaviour data to help us improve existing algorithms
Partner with business leads to understand, predict and provide solutions for the respective teams' data needs
Locate and define new process improvement opportunities
Taking lead on projects, as needed.
What you are/have/will be:
2-3 years of working experience in a Business Intelligence or Analytics role is highly preferred, exceptional fresh graduates will be considered
Proficiency in SQL is a must
Familiarity with Python and R is a +
Ability to embrace both the charms of individuality and teamwork
Strong critical thinking with the ability to organise and prioritise data requirements and needs from business stakeholders in a logical manner
Detail oriented and able to work efficiently in a fast-paced team environment
Excited in learning new technologies and translating data into business solutions
Detail-oriented or someone who reads everything and will paste an html peace character somewhere in your application ;)
Skills
Roles & ResponsibilitiesIn your role as a Business Development Manager your key objective is to open new accounts and further develop the existing clients. You are recognized for your strong business development skillset to plan and strategies and an insight-driven approach to spot potential business account and create new opportunities.Job descriptionConduct market analysis to identify prospects, generate leads and develop new business opportunitiesTo plan and develop business strategyUndertake Read more
sales work including engaging new clients (cold call, social network, email), lead identification, sales meeting, proposal preparation, contract negotiationDevelop sales forecasts, implement sales plan and strategiesPrepare and deliver appropriate presentations on products/ servicesBuild strong business relationships with existing clients and develop account sales plans to maximize account potentialResponsible to engage and cultivate of strong rapport with key accountsAccountable to complete sales cycle including the collection of paymentResponsible for achieving sales targets and expand customer base RequirementsDegree in Business/ Marketing or an equivalent disciplineMust process past B2B sales experience in selling software solutions5 years' work experience in sales/business development selling software solutionsExperience in Fleets Management System Vehicle Tracking Telematics or related industries will be an advantage.Must have past experience in managerial/leadership roleExcellent interpersonal and negotiation skillsAbility to communicate with people at all levels with an independent, proactive, confident and professional attitudeAbility to multi-task and work under pressure and independentlyEntrepreneurial mind set, team playerComputer literate in Microsoft Office
Skills Roles & ResponsibilitiesGenerate revenue in Asia Region for SATO Key Account by developing market potential through forecasting, lead generation, qualification, and closing sales; recommending new products and services; managing our partners network.Major Functions:Spearhead key sales initiatives in the Asia Region among affiliates within the SATO Group Member Company (GMC).Develop and grow key account relationships across the Asia RegionDevelop and maintain sales partners network and channel sales pipelines within Read more
the Asia Region.Works closely with the existing sales affiliates/partners in the Asia Region to negotiates and closes business deals.Develop regional strategies goals and identify business opportunities for expansion in the Asia Region with close sales directly and/or through our partners.Identify market trends and gauge the market pulse and closely monitor competitive products and solutions.Be a specialist in food safety domain and share best practices in food supply chain segment among respective sales affiliate within the Asia Region.Provide monthly sales reports and forecasts to the Management.Provide support for marketing based on the local market needs and feedback.RequirementsExperience in the Auto-Identification Industry (print and data-capture). Existing sales network is a big plus.Experience in working in a regional role and ability to work in a multi-cultural workplace.Capable of managing multiple objectives in the region.Prospecting skills, sales planning and ability to close sales.Good presentation skill and ability to communicate efficiently with end-users and partners.Experience and network in the Key Account (food retail chain, logistics or pharmaceutical) is a must.
Skills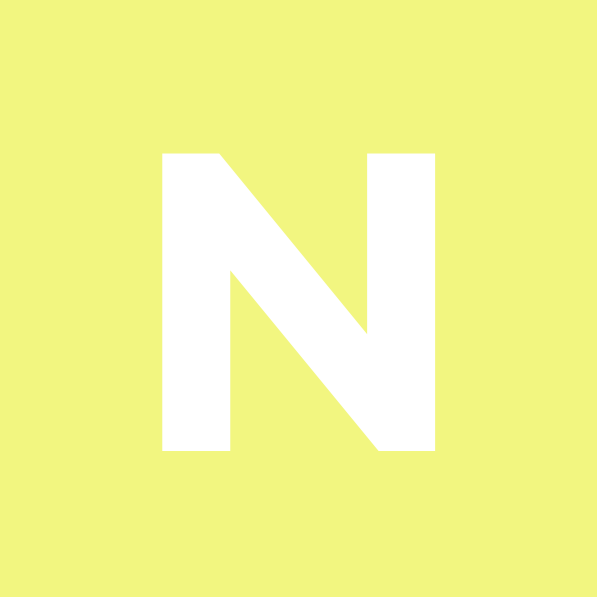 Close to Commonwealth MRT 5 days (9am - 6.30pm) Attractive incentive, Basic + Commission + Performance Bonus!Job Descriptions:Identify opportunities and/or sources to acquire new customers/clients. Maintain good relationships and working closely with hiring manager on recruitment needs. Develop selection processes including selection criteria, interview process flow and selling strategies. Ensure effective and efficient tracking and management of leads and successful conversion into enrolment. To manage a very dedicated Read more
and efficient team, ensuring business objectives and targets are met time and time again. To support team and offer training and guidance when needed.Requirements:Candidate must possess at least Bachelor Degree/Post Graduate Diploma/Professional Degree in Business Studies/Administration/Management, Human Resource Management or equivalent. At least 2 Year(s) of working experience in the related field is required for this position. Ability to make decisions independently and as part of a team. Excellent time-management and motivation. Possess CEI or KAH would be added advantage.
Skills Roles & ResponsibilitiesLocated at CentralCompetitive remuneration packageAs a Principal consultant you will be responsible for growing and developing a client base for the firm.You will both manage existing company accounts and generate new clients.You will originate and deliver executive recruitment assignments to your client base.Furthermore you may take a role mentoring junior team members.As part of your new role you will also actively seek to develop clients for Read more
the broader business and generate leads and referrals for your colleagues across teams.RequirementsYou will have a demonstrated track record of success in an executive search/recruitment environment.Ideally you will have 5 or more years working in such an environment and confidently be able to engage with senior professionals in the market.A self-starter with a passion for success and quality you bring a positive focus to work every day.If you are open to a new challenge and meet the criteria set out above, please contact us on [Click Here to Email Your Resume]BeathChapman Pte LtdEA License: 16S8112Reg No. R1217810
Skills We are looking for a talented Digital Marketing Executive to be part of our Marketing team. The person would have worked on lead generation thru digital marketing for a Technology/ Cloud service company.  Highly      creative in identifying target audiences and devising digital campaigns      that engage, inform and motivate Proven      digital marketing experience especially in content marketing, advertising      and social media marketing Knowledge      in executing SEO, SEM, AdWords, Read more
and email marketing Ability      to track, analyse and report campaign performance using Google      Analytics and conduct A/B testing to improve conversion rate Managing digital      marketing, brand campaigns, and social media strategies. Analysing Social      Media campaigns and plans along with monitoring the success of      social media campaigns through media analytics and KPIs. Key Skills:  Good knowledge and experience with online marketing      tools and best practices Experience: · 5+ years of B2B Sales experience in the region · Strong communication and presentation skills · Strong relationships with Software Services Companies · Experience of successful engagements with leadership level in client organizations Possess Following Soft Skills · Problem solving approach · Logical thinking · Good Communication Skills
Skills Duties:Plan, develop, execute and monitor both online and offline consumer marketing efforts – brand activities, strategic and tactical campaigns, events, loyalty and referral programmes, digital marketing, corporate partnerships, development of marketing materials, sourcing of marketing premiums, CSR initiatives, etc. Conceptualize and implement consumer marketing plans to achieve client acquisition and maintain growth. Conceptualize and execute 360-degree marketing campaigns to drive acquisition, retention and referrals Strategize and manage tactical Read more
campaigns Plan and execute events Manage client loyalty and referral programs Content generation for advertorials/editorials, digital and social media platforms Strategize and manage digital marketing efforts to better optimize marketing performance and budgets Identify and secure relationships with key partners for leads generation and sponsorship opportunities Build relationships and effectively manage both internal stakeholders as well as external partners, agencies and vendors Develop marketing collaterals Maintain website and social media channels Source for Marketing premiums (leads generation, enrolment gifts, etc.) Oversee and ensure that the daily/weekly/monthly Marketing administrative tasks are delivered in a timely manner Guide new and junior team members on their daily tasks, and help assimilate them into the team Any other duties as assigned by the Line ManagerRequirements:Minimum 5 years of marketing experienceThose with cosmetics/healthcare marketing experience will be greatly advantageousMust have done 90% of the duties mentioned above beforeThose keen, please send your resume to: [Click Here to Email Your Resume] Att: Andrea Woo Yi Jia (R1763171)
Skills

Roles & ResponsibilitiesPrepare, manage and facilitate sales quotation and relevant sales process documentationPrepare, compile and facilitate sales reports for sales monitoring and follow-upAssist and attend to customer enquiries for leads generationProactively manage and maintain sales and customer databasePrepare, manage and upkeep all sales billings Project Budget AdministrationMaintain and upkeep all sales documentationGeneral office administrative dutiesOn-site support for site survey, secretariat rooms set-up and managementOn-site registration support and set-up Read more
for event registration and managementVenue owner management and coordination for event venue coordinationRequirementsDiploma/Degree in Event Management / related fieldMin 1-3 years of related experience in sales support functionsGood knowledge of all sales operational function in a events related field where possiblePossess good written and verbal communication skillsA team player and able to multi-task in a fast paced environment
Skills Roles & ResponsibilitiesAs Senior Account Executive, you will work to generate new relationships by proactively reaching out to potential new partners and bringing them on board. In addition, you will work closely with our sales leadership in closing meaningful deals. Specific responsibilities include:Helping Vungle expand its products and services to new and existing partners.Providing analysis and feedback to partners on how to better monetize their apps.Creating new business Read more
leads and converting inbound inquiries into opportunities.Contacting potential clients by email/phone to create opportunities.Building strong rapport with clients to drive long-term relationships.Building a strong department culture.Requirements3-5 years of experience in Sales and/or Business Development within the mobile and tech industry (gaming, AdTech, e-commerce, or similar).Experience within online marketing sales targeting the SEA & ANZ regions, especially Vietnam.Track record of successfully achieving a sales quota.Experience building and managing a sales pipeline.Strong English communication and interpersonal skills.Ability to prioritize and maintain attention to detail.Fluency in Vietnamese a major plusApplications directly to JobsBank will not be checked as quickly. For a faster reply, please send your resume directly to [Click Here to Email Your Resume] and cite JobsBank as where you viewed our job opportunity. Thank you!
Skills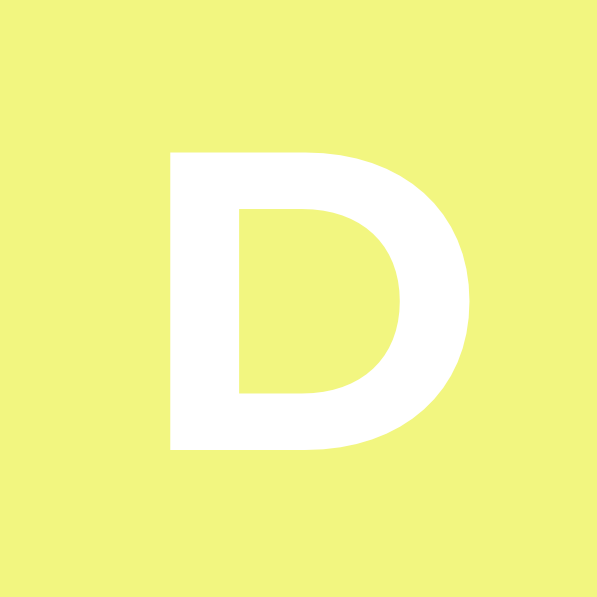 Roles & ResponsibilitiesSource new and target market clients for the BankIdentify client's needs and grow the business within the specific, assigned geographical area through proactive client acquisition and retentionIntroduce clients to a wide range of products based on their suitabilityProvide investment advice to clients and to be fully responsible for clients under managementWork with Team Lead to implement market focus strategyEnsure complete KYC, call reports and documentation for Read more
all clientsComply with bank and regulatory requirements both in Singapore and in the specific geographical areaRequirementsDegree holder with proven wealth management sales track record (minimum 4 to 6 years) and dealing with high net-worth individualsKnowledge on trust set-up and private banking products is an advantageStrong understanding of compliance and regulatory requirementsExcellent communication and relationship building skillsTeam player, able to work together with product / support teams and other banking arms to acquire clientsFor this particular role, specific focus will be to cover the Singapore/Malaysia market. One is expected to have established network of high net-worth clients in this region
Skills