Sign in or register for a JobTech account.
Jobs that require

business process mapping

skill Roles & ResponsibilitiesThe Support Analyst – MM/SD is a team member of Center of Excellence.The candidate will support user's daily activities as well as improvement initiatives. The candidate shall possess SAP MM as his/her core knowledge, and SAP SD as his/her secondary knowledge.ResponsibilitiesManage and govern Biosensors Logistics blueprint document. Regularly review and update the document to keep it relevant and in-line with Biosensors business growthLead and provide guidance Read more
to the roll out Logistics team to ensure the solution designed does not deviate from the BPBProvide 1st level support to the business and ensure the issue is properly closed and solutionedOrganise and lead the regression testing exerciseReview deliverables submitted by roll out team and ensure the document is complying to Biosensors policies and proceduresRequirementsMinimal 3 years SAP Logistics experience(MM) with at least leading 1 full cycle of Logistics module roll outPreferably possesses good understanding of SAP SD & QM processesExtensive experience on logistics practice, such as PO, STO, Delivery, Picking, Packing, Stock take, etc.Familiar with ASAP implementation activitiesExperience with Process Mapping and DocumentationAbility to create and write formal proposals, recommendations and business casesExperience in dealing with all levels within the business from end users to the management board in a complex stakeholder environment and capable of presenting ideas, recommendations, projects and business cases in a non-technical mannerAbility to communicate and interact effectively with people (internally and externally) at all levelsEffective problem solver with ability to examine and re-engineer processes, procedures and practicesAbility to work effectively individually and operating within a teamAbility to prioritize and meet deadlinesPossess recognised Degree qualification in information technology or computer sciences or equivalent substantial information services experience in a commercial environment
Skills Roles & ResponsibilitiesPurposeIn this role you are responsible for developing and leading projects to harmonize and improve processes in order to increase efficiency and effectiveness of functions for our Markets, Supply Chain Management (SCM) and Global Operations (GOPS).Key ResponsibilitiesManage budget, forecast and financial analysis of all logistic costs related to the Supply Chain Management (SCM) function within SEAPAC (including all warehouses).Be the strong business partner of local SCM Read more
management team.Identify cost drivers of the Supply Chain costs, and support management decisions by financial planning, costs analyisis, internal benchmarking, perfomance managment. Constantly optimizing process and development tools to increase transparancy.Capture and efficiently analyse data/information to perform trend and root cause analysis as well as to support creative solution alternatives.Identify opportunities for internal supply chain efficiency improvements.Support the development and continuous enhancement of Key Performance Indicators, strive for transparency on business performance drivers and build sustainable "performance management culture" within the Supply Chain Organization.Support business case development of Supply Chain projects and investments by challenging, identifying and quantifying improvement potential.Act with a business partner mindset, e.g. by ensuring financial and non-financial managers are provided accurate information for analysis and business decisionsAct as a team player, embrace continuous learning & improvement and cross-functional collaboration, support APAC projects.Implement and maintain methods for advanced budgeting, forecasting and performance tracking.RequirementsKnowledge, Skills and AbilitiesResult orientated and pro-active with a high degree of business orientationPreferrably with good knowledge of overall supply chain operation or retail industry.Strong analytical skills and process optimization skillsStrong communication skills and mutiple-stakholder management capability.Ability to accept and meet critical deadlines with good planning and organization skillsAbility to challenge the way in which things are doneExcellent MS Office skills (Excel/Access; Powerpoint)SAP knowledgeFluent in English & excellent communication skillsDemonstrated application of Six Sigma methodology.Solid project management skills with extensive process mapping skills.Qualifications4-year degree from an accredited college or university with emphasis on the areas of business, economics, logistics, planning, supply chain, information systems, or operations.Minimum of 7 years of work experience, preferably in financial analysis or Supply Chain Management
Skills

Roles & ResponsibilitiesGlobal ExposureDynamic with Senior level EngagementsManagement Fast Track OpportunityOur client is one of the global leaders in Consumer FMCG Industry.The incumbent will assist the Regional Leaders in shaping the regional Consumer Strategy & Network, deploying strategic programs and building integrated capabilities. Supports business objectives and priorities committed in our Strategic Roadmap. Supports the coordination of strategic & business planning process in the region, in alignment with Read more
Project management framework and tools (e.g. INSTANTIS). Analytics & follow-ups & reporting for key programs as well as E2E programs like ZBB, Rubicon, E2E Synchronization, Step Change. Forge collaboration with Source Quality & Quality to drive proactive quality at the plants and to improve plant service reliability level. Act as interfaces for all manufacturing sites to drive GP, CIP, growth across all franchises. Support Integrated Performance Management through driving discipline in timeliness and quality of performance report. Coordinate with countries to ensure CIP/Expense/CAPEX in Instantis are in line with Global target. Assist Business Continuity Plan department to establish business cases, maintain the database for EM & IM on Sharepoint and run issue resolution for EM sites. Forge collaboration with Source and Manufacturing Quality to drive proactive quality at the plants and to improve plant service reliability level.RequirementsTo be successful in this role, you must possess at least Engineering Degree with some 4-7 years of relevant exposure in the areas of Supply Chain, Operations, Project Management within the FMCG manufacturing environment. Ability to multi-task within a fast-paced and complex environment. Strong communication skill to influence and work with inter-department regionally. Strong financial and analytical skills familiar working on modelling. To be an effective partner, influence and deliver results in a matrixed environment and multicultural region. Lead the analysis of complex business processes using various tools such as process mapping, financial modeling, metrics, measures, and statistical tools. Influence others in a complex matrix organization and willingness to travel about 10% within the region.Please send your updated CV in MS Word format to Stella Tan at [Click Here to Email Your Resume] quoting reference number STE/AOQA-174554/JLL for a confidential review. We regret that only shortlisted candidates will be notified.Reg No. R1106000 EBC Connect Pte Ltd Licence No. 17C8975
Skills

Roles & ResponsibilitiesWorking with customer experience and technology leadership across the organization to define an ambitious and differentiating approach to customer experience and engagement with SMEs, using tech to help drive ease of banking with UOB.Leverage on mobile applications and new technologies to build an effective 'segment-of-one' continuous engagement with customers, allowing customers a 'single/consistent point of contact access' and build overall better customer satisfactionDesign 'new economy' workflow, Read more
collaboration / co-creation and facilitation of workshops among stakeholders to achieve .Analyse and synthesize research findings to develop valuable insights for follow-up actions.Maintain keen awareness of industry trends and emerging playersStrategy & PlanningAbility to garner customer insights to prioritize action planAbility to utilize digital platforms or digitization to lift customer experience.Ability to roadmap the deliverables from MVP to post MVP phases.Work closely with local compliance and legal to understand regulatory framework.Project Management & ExecutionCustomer journey mapping to get an end-to-end, holistic and omni-channel view. Strong process mapping/ re-engineering skills. Good understanding of L1, L2 and L3 process mapping.Manage multi-stakeholders and influence all to deliver the outcomeStrong implementation skills including project management, testing and problem resolution.Monitor user inputs and feedback. Refine and modify journey.RequirementsBachelor Degree (preferably a degree in business studies, finance or IT)8-9 years relevant product management experience in the banking industryExperience in retail, commercial banking preferred
Skills

Roles & ResponsibilitiesThe Business Analyst will have experience in transformations, implementations or deployments within Telecoms.Requirements4+ years of telecom experience out of which majority should have been in Singapore or ASEAN.Strong domain knowledge in BSS/OSS systems, processes and software solutions such as Sales and Order Management, Subscriber Management, Service Provisioning, Rating and Billing, Omni-Channel, DigitalizationStrong knowledge of telco critical business processes and features and scoping expert for functional domains Read more
for major telecom transformation programsExperience in requirement management, documentation, process diagrams, customer presentationsVast experience in project management; scheduling, task assignment, follow-up and reportingDesigning and reviewing data migration processes for data transformation projects of medium/high complexityAbility to lead Process Mapping and Design workshops and document Process map to address needs associated with an agreed strategic direction.Managing issues during development, testing and production phasesProven experience in managing customer experience and presentation skillsMust have good command of both English and Chinese language to communicate with customers across Singapore, Hong Kong and China.
Skills Roles & ResponsibilitiesWho is the role for?Ideal role for a self motivated individual who is passionate about HR, technology, working with customers, and obtaining customer successApply your knowledge & learn new technologies (Successfactors)Join a leading global consultancy who invests in their people and develops unique products and solutions for clients.The Role We are seeking an individual to work with our regional consulting team in a full-time capacity to Read more
implement and deliver SuccessFactors HCM solutions for our customers. Our Team Presence of IT provides a complete range of specialised services across the world's foremost HR/Payroll & Workforce Management solutions including industry leaders SAP, SuccessFactors, Oracle and Kronos and is recognised by clients and the industry as a leading provider, globally.2015, 2016, 2017, 2018 Partner Excellence Award (APJ)SAP 2017 Best Cloud Partner in Hong KongSAP® APJ Partner Excellence Award 2018 for Cloud HR (SuccessFactors) category.We are currently building our team of Consultants who have demonstrated software implementation experience to join our Singapore Consulting Practice team.Key Responsibilities and Requirements The key responsibilities for this role will be to:Provide consulting for SuccessFactors module implementations and managing the project relationship with our customersProvide best practice guidance on how to best leverage the SuccessFactors solutionConduct discovery meetings with customersCollaborate with fellow team members to ensure a successful project outcomeWork independently and as part of a teamWork remotely and sometimes travel to customer sitesComplete projects on time and on budgetRequirementsSuccessful applicants will have:Tertiary level qualifications - Bachelor's degree or equivalentAt least 2-4 years of experience in IT systems integration consulting or designDemonstrated software implementation experience, cloud or HRIS implementation experience a plus1 to 2 implementations experience in SF Compensation is mandatoryKnowledge in SF Compensation Variable Pay is an added advantageStrong knowledge in one or more of the HR disciplines along with general knowledge of HR practice and policy with a good understanding of functional groups that impact or are impacted by HR systems and processesExperience in business process design and process mappingAbility to work in a fast paced environment with minimal supervisionCustomer focused and consultative style of addressing issues and solutionsStrong communication skills (written, verbal, & interpersonal), along with attention to detail, analytical and problem solving skillsA commitment to deliver highest quality service to clientsExcellent at prioritising multiple tasks, managing conflicting deadlines and working effectively in a dynamic environment.Understands when to escalate.Ability to gain commitment from others, effectively manage expectations and competing prioritiesA must to have business level proficiency for both English and Mandarin/Korean/Japanese/Thai language (written and verbal)Knowledge of HTML and XML a plus.Willingness to travel both domestically and internationally, up to 25%
Skills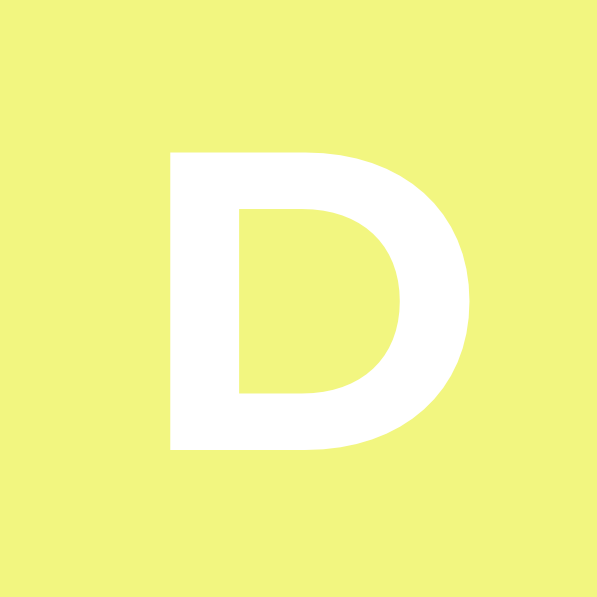 /br>COO - KYC Specialist - AVPOperations Operations provides support for all of Deutsche Bank's businesses to enable them to deliver transactions and processes to clients. Our people work in established global financial centres such as London, New York, Frankfurt and Singapore, as well as specialist development and service centres in locations including Bucharest, Moscow, Pune, Dublin and Cary. We process payments in excess of a trillion euros across Read more
the bank's platforms, support thousands of trading desks and enable millions of banking transactions, share trades and emails every day. A dynamic and diverse division, our objective is to make sure that all our services are executed in a timely and professional manner, that risk is minimised and that the client experience is positive. We are proud of the professionalism of our people, and the work they do. In return, we offer excellent career development opportunities to foster skills and talent. Position Overview Job Overview: Client Lifecycle Management (CLM) plays an integral part in the firm's first line of defense against financial crime. We work with our front to back partners to ensure that AML risk is appropriately captured, measured and managed, whilst being client centric and commercial, by ensuring: All new client on boards and our existing client base, in both hub and branch locations, are processed and updated on a periodic basis to the relevant Policy, key operating standards and on a timely basis Processes exist to identify and off board clients that will no longer be retained within the client perimeter Within CLM this role is part of the KYC SME team that plays a key role in ensuring regional standardization and operational support on KYC queries for COB team across APAC. This team is seen as an elite/ expert team that gets involved with major change initiatives around policy, regulatory changes, target operating model, new procedures and/ or onboarding platform change rollouts and ensures COB teams are fully equipped to deal with these changes through training / operational readiness preparation / update of artefacts like KOP's/ DTP's/ Checklists etc. Role will be responsible for driving the knowledge sharing around changes or existing policy interpretations / requirements to COB teams and guide local teams on case specific complexities. This will involve supporting training delivery on an adhoc basis along with day to day query resolution support as well as specific focused intervention / deep dives in specific teams on the back of identified quality / knowledge gaps etc. The person in this role will also be expected to closely partner with project teams on various change initiatives and help assess operational impacts. Activities to be performed for achieving success include but are not limited to process mapping and design, operational control definition/design, KOP documentation, and understanding Deutsche Bank internal and external Regulatory requirements. As part of the execution the role will also be required to support appropriate level of communication, understanding and stakeholder engagement with business and COB teams in individual countries around these changes. Responsibilities will also encompass at time undertaking reviews of KYC due diligence standards at time and partnering with QA team / Standard team within CLM to understand areas requiring specific remedial actions or clarification. Primary Responsibilities: Support CLM APAC teams on complex queries related to new client onboarding and Periodic reviews on day to day basis as part of expert team. Ensure training and knowledge sharing on KYC and regulatory/tax related client classification matters to all COB teams. Help drive process standardization and operational efficiencies across APAC branch COB teams. Work with AFC and Standard team to translate new policy or regulatory changes into operating procedures or artefacts that can be used by KYC analysts. Perform quality checks as needed at time to ensure that defined guidelines are being adhered to and help identify root cause of any gaps therein. Support establishment of a quality culture within outcome towards achieving right quality outcomes around policies and standards. Remain updated on latest Regulation and Industry Knowledge. Partner with change teams in driving impact assessment on operational processes from new change initiatives (policy /regulatory etc.) Define and implement new processes and controls around change initiative driven impacts in CLM towards minimizing operational risks. Establish strong collaboration with AFC and business teams and help in resolution of issues that are stemming from policy execution action interpretation differences between CLM and business teams. Drive issue resolution or options articulation around any problems or challenges that crop up in the course of execution of above initiatives. Actively participate in ensuring and validating strong level of operational readiness in CLM RTB teams as part of go-live transition on any of the above initiatives. Help identify system requirements around automation of KYC or related processes in a manner that meets COB needs. Develop strong knowledge and understanding of systems/processes/organization in APAC around the client data services space. Enhance awareness, expertise and experience of legal and regulatory requirements, control frameworks, operational processes and policies around Client Onboarding. Experience /skills: Experience- Graduates with good academic background Overall experience of at least 7 years in the Banking/Finance industry of which at least 2 years should be in change/transformation space or associated with change/transformation initiatives Relevant KYC background with experience working in Client Onboarding team and/or interacting with clients and internal Sales teams on KYC topics. Highly structured and analytical preferably with hands on experience of process mapping/ documentation and solution. Experience in participating in complex projects and supporting change Strong knowledge of regulatory trends / developments around AML / KYC space Able to multi-task and deal with competing priorities Able to work in a highly-matrixed environment, with strong collaborations ability to enable bridging of gaps between groups and cultures. Experienced in communicating with and influencing diverse stakeholders (including senior stakeholders) and colleagues Highly proficient in MS Office applications and able to synthesize information for senior management presentations. KYC /Client data related process experience a big plus. Prior experience around regulatory projects and/or regulatory interactions a big plus. Experience in working in regional role across APAC branches a big plus. Skills/ Abilities- Relationship management and influencing/negotiation skills – to be able to manage relationships with stakeholders including those located remotely. Able to cope well under pressure and meet deadlines Extremely hands on with ability and interest to get into the details and understand front to back system and process flows, perform specific data analysis and identify solution alternatives. Eye for detail and able to apply control framework around processes and identify gaps/risks. Independent, self-motivated and a collaborative team player.Deutsche Bank offers a challenging and rewarding career where your contribution is valued and rewarded. We have an inclusive and friendly working environment coupled with excellent facilities and benefits. Deutsche Bank is an equal opportunity employer who seeks to recruit and appoint the best available person for a job regardless of marital status, sex (including pregnancy), age, religion, belief, race, nationality and ethnic or national origin, colour, sexual orientation or disability. Deutsche Bank does not accept unsolicited curriculum vitae from third party vendors.
Skills

Roles & ResponsibilitiesResponsible for the front-end design of customer journeys for the Digital Bank, collaborating with the Product, Credit, Marketing and regional Digital Banking teams.Thoroughly understand the needs and behaviors of the addressed segments to design the end-to-end customer journeys and experience in the adoption of the self-service channels.Rationalise and optimise the processes and data collection in those channels to fulfill the delivery of the value propositions to Read more
the customers by the Digital Bank in areas of acquisition and servicing, including the flow to non-Digital channels.Lead immersion studies, usability testing and prototype creation with customers, stakeholders and staff.Experienced in influencing leaders across cross-functional and partner teams, and managing internal and external relationships.Strong analytical and reporting skills including ability to identify issues and make recommendations for solution.Participate actively in group and country roadmap planning in accordance to CoE ways of working, including country regulatory and sandbox projects.Plan, coordinate and lead in user acceptance testing and live verification cut-overs with group and country stakeholders accordingly, including areas of test scenario development, test group(s) planning, etc.Research and measure target customer's experience with the Digital and non-Digital Bank.Ability to garner customer insights through touch points, targeted surveys or research, and analyse the insights to prioritize customer episodes for re-design.Ability to utilize digital platforms or digitization to lift customer experience, and roadmap deliverables from MVP to post-MVP phases.Co-lead and project manage Local Regulatory Sandbox initiatives with GTO and local business and tech teams.Regular engagement with Group and Local Compliance and AML teams to understand KYC landscape and changes to regulatory guidelines and frameworks.RequirementsGeneral degreeDesign thinking and human-centered methodologiesStrong project management skillsExperience in change management/process transformation projects preferredExperience in AGILE project implementation preferredMinimum 8-12 years of related experience in change management/ process transformation projects, with working knowledge in branch/channel operations or efficiency teams.Good understanding of banking processes, banking regulations, digital and mobile banking system functionalities.Possesses strong process mapping/re-engineering skills. Good understanding of L1, L2 and L3 process mapping.Proficient in AGILE project management methodology and user story crafting through PM platforms (e.g. JIRA).Worked with front, mid & back office on capacity and exception handling.Experienced in design and delivery of digital solutions to end consumers.Must demonstrate strong analytical, problem solving, communication and creative skills.Experienced in designing Customer Experience journeys with an appreciation for customer pain points and solutions will be an advantage.
Skills Provides innovative supply chain solutions to meet contract logistics' RFP expectation at a very competitive pricing Design and cost calculation of supply chain solutions unique to individual customersProcess mapping and design for existing and proposed operational activities Development of innovative services and products Execution, coordination and implementation of product and service related projectsContinuous improvement of processes and products Prepare financial justification of logistics projects or new program start Read more
up for management/head office approval Support project implementation in operationalizing agreed customer's business processes Accountable for winning new businesses with innovative supply chain solutions at competitive prices to customerMeet internal rate of return for all investment and EBIT target stated in the proposal Accurately analyze all data provided by customer in the RFP, recommend the appropriate storage system, warehouse equipment and activities with right manning level Support the Sales and Business Development to win the business Excellent communication & presentation skills (written and verbal) Ability to communicate with all levels of the organizationPossess strong persuasive skills in presenting the proposed solutions to customer Ability to analyze complex numerical & cost data Ability to set own agenda and work under own initiative Able to multi-task with different projects at the same time and focus on meeting deadlines Strong processes mindset and warehouse management system knowledge Knowledge of Lean/Six Sigma methodologies is a plusBachelor degree in Logistics, Industrial Engineering, Business Management or relevant technical field 1 to 3 years of relevant working experience in operation management or logistics/industrial engineering work experiences supply chain management Experience in project management is a plus
Skills

Roles & ResponsibilitiesGather, analyse and formalize user's business requirements and processes into project specificationsEvaluate on feasibility of implementation and manage scope of projectTranslate business requirements into technical requirementsConduct gap analysis of current processes to identify improvement opportunitiesUnderstand the strengths and weaknesses of both eTOM and ITIL® and demonstrate capability in applying both appropriatelyContribute to the deployment of the business processes, IT applications and systemsAbility to produce specifications for Read more
documentations and implementations Requirements4+ years of telecom experience out of which majority should have been in Singapore or ASEAN1+ years of experience in using IT Service Management methodologies including ITIL, eTOM, business process re-engineering, and/or quality management initiativesExperience working with/leading process reformation teams & experience developing and implementing change management practices within large organizationsUnderstands Telco supporting business automation, products releases and day to day business operationKnowledge in fixed service provider products and IoT and solid domain knowledge on BSS and OSS Applications in a Telco environmentStrong project/requirements management skills and experience in business process mappingStrong Communication and interpersonal skills, and able to engage stakeholder effectivelyFamiliar and willing to learn common and latest technologies and trends.Must be self-motivated and has an entrepreneurial mindset
Skills