Sign in or register for a JobTech account.
Jobs that require

business savvy

skill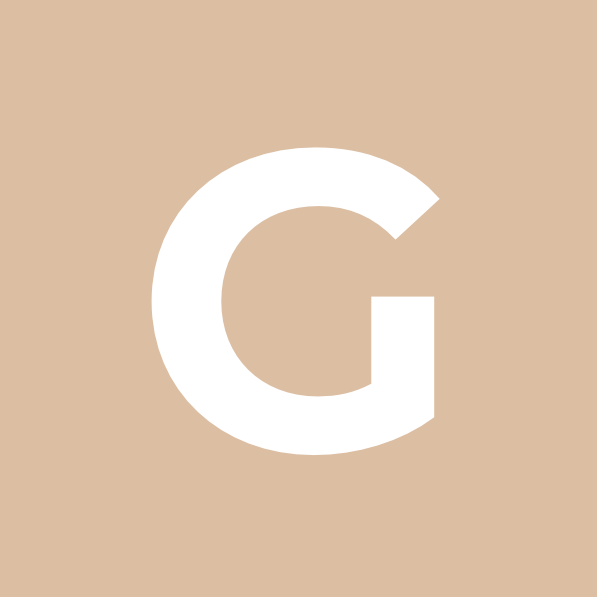 Singapore$2,000 - $3,800 a monthJOB SCOPE (responsibilities, environment, etc)Work closely with other consultants as a team on business development and provide sales support for IT Support BusinessPrepare quotation, proposal and PowerPointDiscuss and liaise with internal resources to provide the right solution to clientMaintain relationship and generate more revenue from existing IT Support clientsIdentify business lead, understand the client's requirement, construct solution, and deal closureCollaborate with regional office virtually Read more
to capture business opportunityDeliver IT Support services and solutions depending on the nature of projectJOB REQUIREMENTS Min Diploma in ITGood knowledge of IT Support and IT Infrastructure1 to 2 years of business development or account management experiencesPassion in sales with strong business acumenPositive can-do attitudeExcellent communication skill in writing and oral presentationADDITIONAL Details (nice to have skills and experience)Location: Tanjong Pagar, Downtown CoreSales-driven candidates without prior experience are welcome to applyJob Type: Full-timeSalary: $2,000.00 to $3,800.00 /monthExperience:IT Support: 1 year (Required)Account Management: 1 year (Required)
Skills Job ResponsibilitiesEffectively account manages/source for, new shipping companies, both local and overseas, to ensure revenue continuation and grow new product revenue lines into the accounts/new accounts. To expand Channel Partners for the various destinations within the portfolio To manage the migration of satellite communications traffic of Key Accounts/new accounts seamlessly, with the help of Satellite Operations. Actively develop account development strategies and plans to increase spending from existing Read more
customers/new customers by shifting them towards the more sticky Value-Added Services. Evaluate and analyze competitive situation in markets and work with Marketing to formulate and implement sales plans to counter competition and meet customers' needs. Identify target market segments and develop sales strategy to acquire new customers. Develop win back sales strategies for major accounts lost to competition.Act as sales champion for specific key products especially in KVH ( MVSAT ) and Inmarsat ( FBB and MVSAT )services and feedback customers' requirements to Marketing and Product group. Provide feedback on competitor activities to Marketing. Act as a contact for customer feedback on Services Quality and escalate if necessary to Dir(Sat Sales). Support Credit Management in ensuring customer's payment profile is healthy. Manage and handle customers' enquiries and issues with our backend systems, such as Mobile Satellite Billing Systems, to ensure customer experience is not hampers. While there will be direct support from Satellite Operations to the customers on operational matters, this role will need to speak the maritime customers' lingo to ensure customers are satisfied with our operational support. Participate/contribute in Satellite 3-year roadmap planning. Job RequirementsFresh degree holders with an outstanding academic and leadership qualities with high sales orientation will be considered or; Graduate with good sales experience in the Maritime and Shipping industry will also be considered. Telecommunications, Electronic or Networking engineering or any Business or Marketing degree holder will also be considered. Candidates that have good understanding of the above can also be considered. Good understanding of Maritime, satellite, telecommunication , Cyber security services, IT services and solutions. No experience is needed if candidate has the hunger for Sales and with good spoken and written Chinese.Strong leadership and people management skills. Able to build strategic customer relationship from the management level to the technical level. Understand MNC operations and organizational relationship dynamics. Have the drive, energy and commitment to succeed in winning in a competitive market environment. Possess strong business acumen, communication, presentation and negotiation skills. As the maritime industry is 24x7, the applicant must be willing to work outside "office hours", especially when dealing with overseas Key Accounts/new customers.
Skills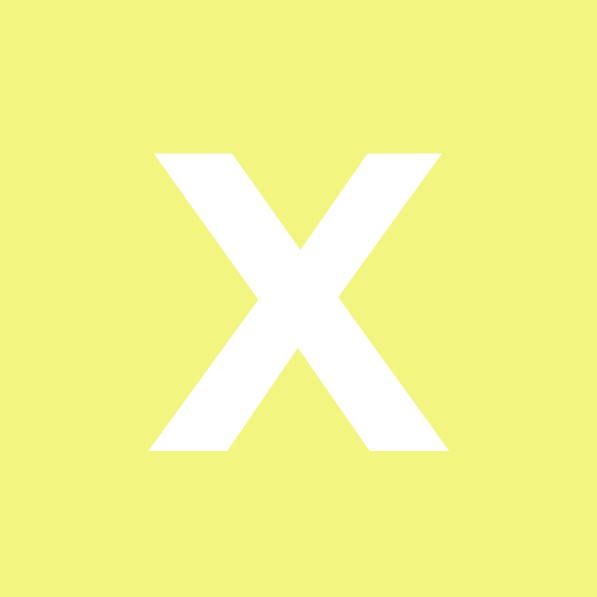 $2,000 - $3,800 a monthJOB SCOPE (responsibilities, environment, etc)Work closely with other consultants as a team on business development and provide sales support for IT Support BusinessPrepare quotation, proposal and PowerPointDiscuss and liaise with internal resources to provide the right solution to clientMaintain relationship and generate more revenue from existing IT Support clientsIdentify business lead, understand the client's requirement, construct solution, and deal closureCollaborate with regional office virtually Read more
to capture business opportunityDeliver IT Support services and solutions depending on the nature of projectJOB REQUIREMENTS Min Diploma in ITGood knowledge of IT Support and IT Infrastructure1 to 2 years of business development or account management experiencesPassion in sales with strong business acumenPositive can-do attitudeExcellent communication skill in writing and oral presentationADDITIONAL Details (nice to have skills and experience)Location: Tanjong Pagar, Downtown CoreSales-driven candidates without prior experience are welcome to applyJob Type: Full-timeSalary: $2,000.00 to $3,800.00 /monthExperience:It Support: 1 year (Preferred)Account Management: 1 year (Preferred)
Skills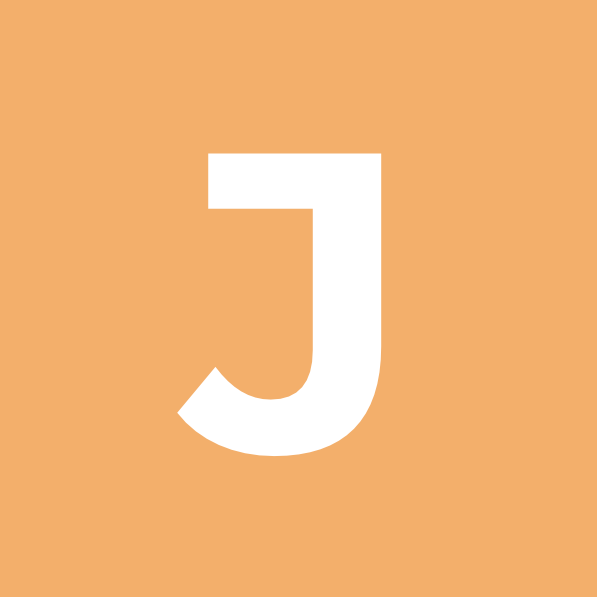 Singapore$2,000 - $3,800 a monthJOB SCOPE (responsibilities, environment, etc)Work closely with other consultants as a team on business development and provide sales support for IT Support BusinessPrepare quotation, proposal and PowerPointDiscuss and liaise with internal resources to provide the right solution to clientMaintain relationship and generate more revenue from existing IT Support clientsIdentify business lead, understand the client's requirement, construct solution, and deal closureCollaborate with regional office virtually Read more
to capture business opportunityDeliver IT Support services and solutions depending on the nature of projectJOB REQUIREMENTS Min Diploma in ITGood knowledge of IT Support and IT Infrastructure1 to 2 years of business development or account management experiencesPassion in sales with strong business acumenPositive can-do attitudeExcellent communication skill in writing and oral presentationADDITIONAL Details (nice to have skills and experience)Location: Tanjong Pagar, Downtown CoreSales-driven candidates without prior experience are welcome to applyJob Type: Full-timeSalary: $2,000.00 to $3,800.00 /monthExperience:It Support: 1 year (Preferred)Account Management: 1 year (Required)
Skills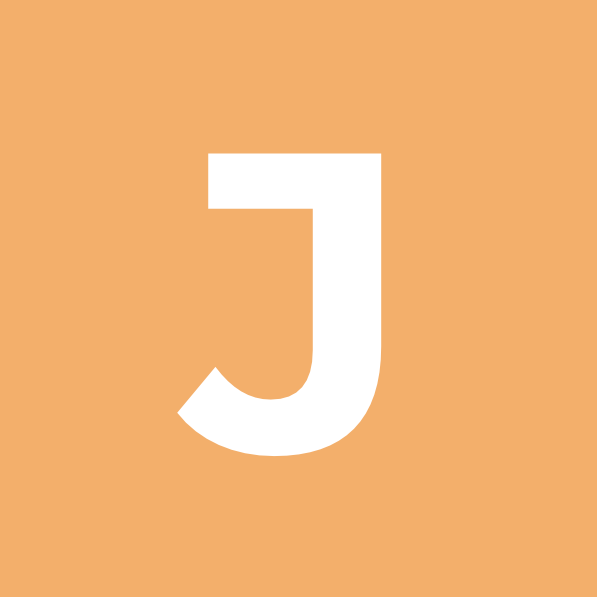 $2,000 - $3,800 a monthJOB SCOPE (responsibilities, environment, etc)Work closely with other consultants as a team on business development and provide sales support for IT Support BusinessPrepare quotation, proposal and PowerPointDiscuss and liaise with internal resources to provide the right solution to clientMaintain relationship and generate more revenue from existing IT Support clientsIdentify business lead, understand the client's requirement, construct solution, and deal closureCollaborate with regional office virtually Read more
to capture business opportunityDeliver IT Support services and solutions depending on the nature of projectJOB REQUIREMENTS Min Diploma in ITGood knowledge of IT Support and IT Infrastructure1 to 2 years of business development or account management experiencesPassion in sales with strong business acumenPositive can-do attitudeExcellent communication skill in writing and oral presentationADDITIONAL Details (nice to have skills and experience)Location: Tanjong Pagar, Downtown CoreSales-driven candidates without prior experience are welcome to applyJob Type: Full-timeSalary: $2,000.00 to $3,800.00 /monthExperience:It Support: 1 year (Preferred)Account Management: 1 year (Required)
Skills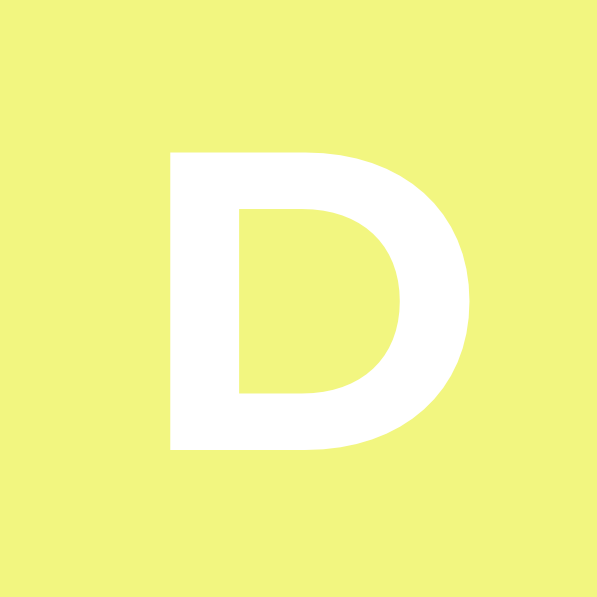 Directions Group Inc is an integrated communications agency with leading expertise in marketing communications, public relations, events, content creation and brand strategy. Representing an elite spectrum of clients in the fields of luxury, fashion, retail, beauty, lifestyle, hospitality, F&B, art and design, Directions help our clients stand out with business-oriented strategy, nuanced creativity, and cutting edge digital campaigns, building brand equity and awareness that is culturally relevant and Read more
enduring.Responsibilities: Perform the day to day bookkeeping duties such as payment and input invoices, updating and verification of the general ledgers, reviewing and reconciling bank, accounts receivable and payable, and payrollPrepare, send and store client invoicesProcess payments to external partners and maintaining updated records of invoices and receiptsContact clients and send reminders to ensure timely paymentsProcess bank depositsEnsure monthly closing are conducted on a timely mannerDevelop and maintain timely and accurate monthly financial and management reportsEnsure that all statutory and tax requirements of the organization are met by liaising with various partiesPrepare quarterly GSTOversee all payroll functions to ensure that employees are paid in a timely and accurate mannerPrepare CPF and annual income submissionAdministering government related claimPrepare budget and forecastUtilise accounting software (Quickbooks) to perform all duties and responsibilities effectivelyHandle daily general admin duties such as file paperwork, perform data entry, scan documents, receive and sort mail, and any other tasks that contribute to the function of the accounting department.Requirements: Possess a Diploma/Degree in Accountancy or equivalentAt least 2 years of working experience in the related field is required for this positionGood knowledge of bookkeeping procedures and debt collection regulationsHands-on experience with accounting softwareAdvanced knowledge of Excel (using financial formulas and creating spreadsheets)Strong data entry skills with an ability to identify numerical errorsGood organizational and time-management abilitiesMust be reliableAble to work in a fast-paced environment, multi-task, work independently with self-initiativeTo apply for this position, please send us your resume, educational transcripts, letters of recommendation and latest payslip. We regret to inform that only shortlisted candidates will be notified.Job Type: Full-time
Skills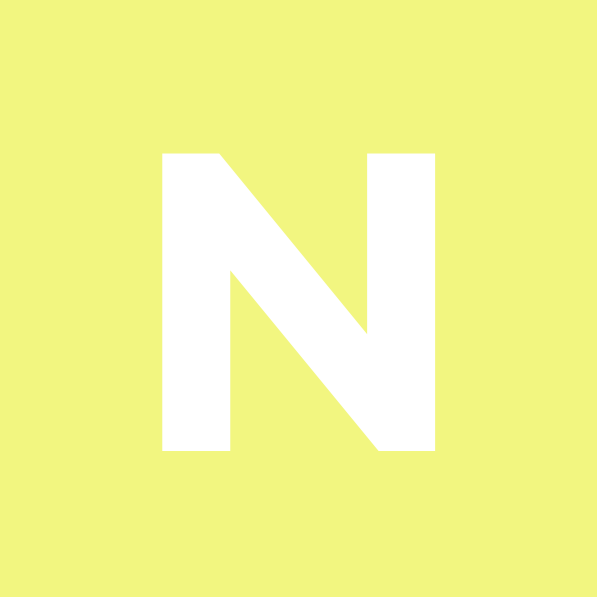 Must possess an approved optometry qualification accepted by Singapore Ministry of Health, Optometrists & Opticians Board. Minimum a Diploma in Optometry or Degree in Optometry or in Vision Science and/or Masters of Science (Optometry), or Doctor of Optometry. Strong optometric and opticianry knowledge and skills. Good communication, presentation, interpersonal Read more
and written skills. Strong organizational skills and self motivated. Must be able to multi-tasks and work under pressure. Must be able to handle pre-school kids.Willing to go the extra mile to provide quality services, take pride in your work. Able to provide full optometric eye examination and opticianry services competently. A good team player with positive mindset and good work ethics. Polite, honest, good work attitude, and punctual. Responsible, hardworking and possess leadership qualities. Posses good business acumen, sales & marketing knowledge.All are welcome. Please email your full resume to : patientcare@noocc.com
Skills Req. ID: 129202Mission of the Manufacturing Central TeamThe mission of Micron's Manufacturing Central Team (MCT) is to provide leadership to improve operations capability, manage the execution of global business processes, and leverage world-wide resources to achieve industry-leading manufacturing MCT team members grow through global experience, develop a network of worldwide contacts, and gain a new level of business acumen and perspective on Micron's business.MCT team members may travel Read more
to Micron sites worldwide, providing an opportunity for personal enrichment and increased understanding of different philosophies and cultures. A position with MCT creates opportunities to build independence, communication skills, negotiating and influencing skills.Process and innovation management skills gained in the MCT continue to bring value to team members and the Micron network alike, far into the future.Description As an MCT Operations Modeling Engineer in the Manufacturing Central Team at Micron, you will be part of the IE (Industrial Engineering) team that is primarily responsible for the MOR (model of record) business process, Greenfield scenarios, Database PDM, ADCS, MiCAP review and mananagement. Runs through the yield program reqments through Contingency Lists Impact Study, Vendor model introduction analysis Models (CoO, NPV, Impact). In this role, your responsibilities will include, but not limited to: FAB Process KnowledgeProficient knowledge of wafer process and traveler flows for main products. Understands high-level factory limitations.Planning systems, applications, computer and MIcrosoft office skillsAdvanced knowledge of planning systems and tools(PDM,LPI, MICAP, DataNav) Understanding of system interaction, adept at extracting data from various systems, some ability to prototype software solutions. Demonstrates ability to utilize Office to develop presentations, manage projects and perform all other IE tasks in an effective manner. Capable of performing GeRM Recipe Lookup in order to validate accuracy of the PDM model. Proficient use of database to validate workstation rpt and utilization data.Operations Modeling –Model maintenanceAdvanced ability to maintain accurate model (process flow, model metrics, tool of record) across multiple functional areas.Considered a key contact for and engages in constant communication with Fabs, TD and MCT with transparent and comprehensive documentation.Validates and maintains Fab T model metrics, documents and communicates differences between POR, MOR and Fab models with a high level of attention to detail. Utilizes RPT models to validate TD, vendor inputs and estimate production RPTs. Understands impacts of MOR changes to Fab capacities.Operations Modeling –area benchmarking/optimizationLeads Fab network benchmarking and alignment meetings.Detailed understanding of RPT calculating, filtering and selecting.Work with Fabs to document and close gaps between actual performance and world class performance. Participate in tool level optimization studies for throughput enhancements. Coordinates area specific reuse activities between sites. Continually working with partners (KEG, TD, Fabs) to understand future tool and process roadmaps and integrate into Fab capacity planning.This includes used tool reallocation.Ability to influence POR based on efficiencies and / or financial impact.Operations Modeling – Capital analysisComplete a thorough financial analysis before new capital equipment is purchased which includes metrics optimization, process flexibility, capacity sharing and used equipment.Ability to utilize existing CoO and NPV tools/ templates. Ability to provide and evaluate modeling options that enable lowest cost of operation. Systematically reviews and Area Capital during the Capital CycleQualifications Successful candidates for this position will have:The ability to work closely with others in a team environment Exceptional customer focus on the operational need of the Fabs. Being able to translate their needs to the TD, MCT PEE/PIE Ability to influnce decision making in various team meetings like TD, PEE and others Strong written and verbal communication skills. Ability to communicate effectively through multiple levels of management and organizations. Knowledge and practical application of statistics, data analysis and problem solving. An understanding of Manufacturing Science (scheduling, inventory management, capacity planning, lean manufacturing, TPM, etc…). The ability to multi-task efficiently. Travel will be a requirement of the position and is expected.The willingness to work flexible hours as required.Education: Bachelor's degree in Industrial Engineering, Production Operations Management (POM), Information Systems, Computer Science, Process Engineering or combination of education and related industrial engineering work experience is required.<!----- displays the Job Profile Responsibilities and Tasks ----->Hiring Manager: Ho Sook Fong GJS: E3-E5 Location: Singapore/Taiwan/Japan - where the candidate is located. Closing Date: Until Filled * This position is only open to all Micron team members from Singapore, Taiwan and Japan. * No relocation provided. We recruit, hire, train, promote, discipline and provide other conditions of employment without regard to a person's race, color, religion, sex, age, national origin, disability, sexual orientation, gender identity and expression, pregnancy, veteran's status, or other classifications protected under law.This includes providing reasonable accommodation for team members' disabilities or religious beliefs and practices. Each manager, supervisor and team member is responsible for carrying out this policy. The EEO Administrator in Human Resources is responsible for administration of this policy. The administrator will monitor compliance and is available to answer any questions on EEO matters. To request assistance with the application process, please contact Micron's Human Resources Department at 1-800-336-8918 (or 208-368-4748). Keywords:Singapore || North West (SG-03) || Singapore (SG) || Frontend Manufacturing || Experienced || Regular || Engineering || Not Applicable ||
Skills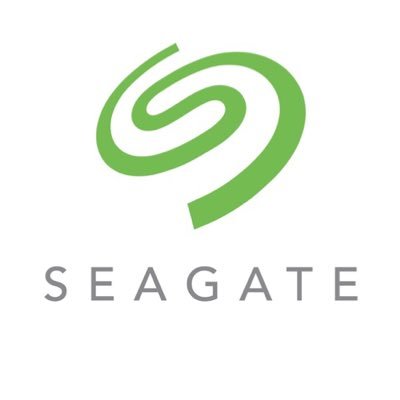 185072 APAC Finance Analyst (Open) Responsible for: This position reports to the Finance Manager, APAC Regional Accounting and Sales Support APAC Credit Review With focus on, but not limited to, China, Japan and Taiwan Work proactively with Collection Team to resolve customers' credit-related issues Liaise with Sales and Account Management on revenue projections for the purpose of credit review In-depth  analysis of customers' financials Involved in new customer Read more
setup and on-boarding APAC Channel Inventory Weeks-On-Hand management With focus on, but not limited to, China and Japan Work closely with Sales, Channel Operations and Account Management on forecast for the purpose of WOH projects Exception review and approval Projects – automation and process enhancement Requirement: Qualified finance professional with a Bachelor's degree in Accounting (or similar) and with years of credit review and analysis experience. Meticulous and possess good financial and business acumen with ability to translate financial results into actionable information with good knowledge of finance, legal, regulatory, ethical, managerial, organizational requirements, principles and systems. Good interpersonal and communication (verbal and written) skills. Has a strong performance orientation and skilful strategic thinking.  Establishes clear expectations, and continuously measures performance.  Maintains focus on priorities. Experience in Oracle, budgeting tools (Anaplan) and reporting tools (Tableau) Candidates with knowledge of SQL or IT savvy will be an advantage. Has a highly organized, self-directed approach to work.  Follows through on commitments and manages expectations.  Demonstrates a caring, respectful and compassionate attitude towards all people. Proactively meets challenges and achieves solutions through collaboration. Takes responsibility for personal growth.  Promotes collaboration while working to achieve collective outcomes; is inclusive of peers and/or key stakeholders when making decisions that affect operations.  Maintains a commitment to quality and service in all aspects of his/her work, and strives for continuous organizational improvement. Strong desire for continuous professional and personal improvement. Has a proven customer focus and delivers on commitments.  Is a dynamic, highly motivated, results-oriented individual who generates innovative and progressive ideas. Strong decision making skills – able to grasp complex issues, think laterally and logically to come to an optimal decision. Job Family: Professional
Skills
Job Description We're seeking an extremely driven and high performing business development professional who can identify strategic partnerships and opportunities that will accelerate the growth of our global money services business and traveller networks.Being a Business Development Lead at 4xLabs means having the strategic vision to identify opportunities and partnerships that can achieve our business KPIs. This is a hunter role which means that you need to actively Read more
source for and be prospecting for deals that can drive overall revenue growth for the company.You need to have an in-depth understanding of the business to effectively communicate our value proposition to external stakeholders and build global relationships that lead to new innovations or rapid onboarding of customers. You are business savvy and can negotiate deals to achieve the company's overall objectives.As a Business Development Lead, you will work across cross-cultural and multi-functional teams across different geographies. You are an effective multi-tasker who is not afraid to get your hands dirty, and will be able to filter through potential partner feedback on our products and services into progressive achievable tasks for the product team to meet business KPIs. You need to be hungry to learn, eager to overcome challenges and possess a positive attitude.The Business Development Lead is a pivotal role that will help 4xLabs to scale and enter into its next phase of growth and development. You will interact with all stakeholders both internally, such as business, technical, and sales, and externally, such as clients, partners and investors. You will help to sell the company vision and turn our mission into an actionable roadmap by paving the way for our success through strategic deals and partnerships.You will report directly to the CEO, and be based in Singapore.Requirements- Responsible for business development for the enterprise segment- Responsible for building strategic partnerships- Coordination of sales operations- Identify new business and grow relationships that assists in revenue generation- Overall coordination of new business initiatives- Drive customer attraction and retention strategy to improve on customer loyalty- Engage in targeted conversations that steer customers to solutions that address their needs.- Manage teams in the workplace.- Optimise use of allocated resources within business activities.- Review customer needs to enhance offering and competitiveness.- Review sales performance metrics to enhance sales outcomes.The ideal candidate is or has:- A great communicator- Excellent negotiation skills- Entrepreneurial mindset- Inspiring personality- A team player- Technologically savvy- Numbers and data-driven- Highly organised- Excited about what we do at 4xLabs and want to be part of our dynamic team- Highly adaptable and able to work in a fast-paced environment- Extensive sales network in currency exchange, remittance, financial services, payments or financial technology
Skills