Sign in or register for a JobTech account.
Jobs that require

c#

skill
tions
Design, develop, optimize and test window based Software using VB.NET
Participate in system analysis and design of Software Architecture
Knowledge with full Software Development Life Cycle methodologies
Ensure timely and accurate completion of assignment
Requirements
Diploma/Degree in IT or computer science
Min 2 years of relevant experience in software development
Experience in programming languages, especially VB.NET
Ability to port C#/C++/java codes to VB.NET
Experience in using MSSQL as a backend database
Able to work independently as well as a team
Interested candidate who wish to apply above position, please send us your updated resume to jeffn@gemini.sg
We regret only shortlisted candidate will be notified
EA No 12C5083
Skills
2019-02-27
Skills
Key Responsibilities Further development of in-house portfolio simulation application (new features & bug fixes) Preparation of user documentation and support of existing users Assist in international roll-out within the Allianz Group Analysis of investment strategies using the tool Key Requirements/Skills 1. Programming experience Expert level experience in C# development Development of user-facing Windows Apps and server-side code Development tools: Visual Studio 2017, .NET Framework and SVN Read more
Database development: SQL server or Oracle Development of web services: IIS, C# web services Performance optimization: profiling 2. Investment knowledge Competencies in financial modeling required: fixed income, equity and derivative asset classes and their valuation Prior experience designing portfolio simulation tools would be a plus Prior knowledge of libraries would be a plus, e.g. Quantlib, numerical libraries or linear/non-linear optimization Basic understanding of investment management, ideally with knowledge on portfolio construction and asset-liability management Basic understanding of investment accounting would be a plus 3. Communication & process knowledge Clear communicator and team player Comfortable presenting and discussing complex topics in simple terms Experience coding in a team Experience working in the asset management or investment industry SCRUM knowledge would be a plus
Skills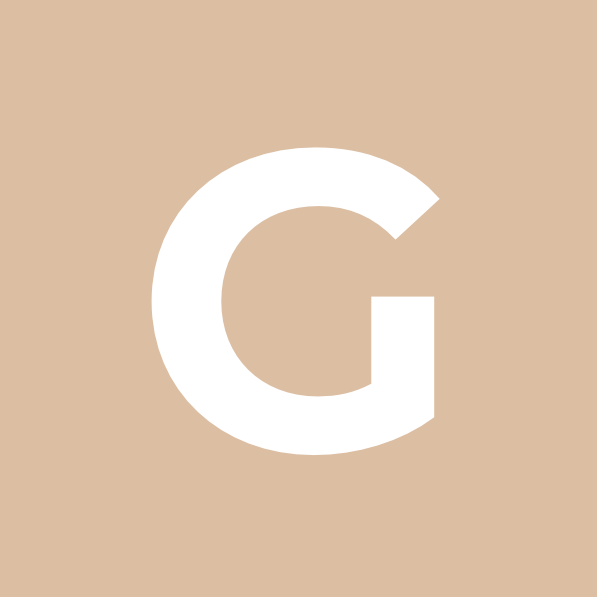 Job Description Working Location : North-EastWorking hours: Mon- FriSalary: SGD 4,000 - SGD 7,000Responsibilities Work closely with a team of Software developers regarding test procedures and result to resolve problemsParticipate in Software feature design, review prepare and publish test reports for Software releases, both minor and major releasesExperience/Knowledge with design, implement tests using scripting languages and other tools used in manual test environmentRequirementsMinimum Diploma/Degree in Computer ScienceMinimum 5 Read more
years working experiences as a QA EngineerMinimum 2 years' experience leading a team, with team size more than 3 membersExperience with VB.NET is a MUST and other langauges like .NET, C#Knowledge of scrum and Agile is an advantageInterested candidates who wish to apply for the above position, please send us your updated resume to (Hidden Text) We regret only shortlisted candidates will be notifiedEA 12C5083
Skills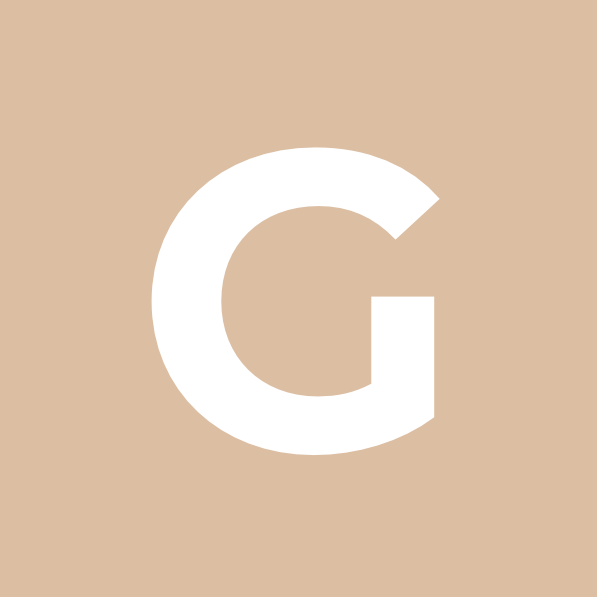 Job Description Design, develop, optimize and test window based Software using VB.NETParticipate in system analysis and design of Software ArchitectureKnowledge with full Software Development Life Cycle methodologiesEnsure timely and accurate completion of assignmentRequirementsMin 2 years of relevant experience in software developmentExperience in programming languages, especially VB.NETAbility to port C#/C++/java codes to VB.NETExperience in using MSSQL as a backend databaseAble to work independently as well as a teamCandidate who's Read more
interested with above position, please send us your updated resume to (Hidden Text)We regret only shortlisted candidates will be notified.R1223075 | 12C5083
Skills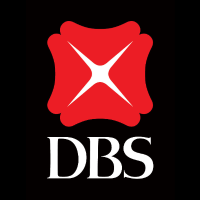 Business FunctionsRisk Management Group (RMG) is responsible for the development and maintenance of risk management and internal control frameworks. We provide independent review and challenge to business to ensure that appropriate balance is considered in risk/return decisions. In addition, RMG is responsible for the monitoring and reporting on key risk issues of the Bank. To manage risk effectively and deliver strong financial performance, we invest significantly in our Read more
people and infrastructure.Responsibilities • Conduct pricing model validation testing and analysis;• Assess the appropriateness of model testing and clarity of all conclusions including the identification of potential model issues and limitations;• Responsible for performing and documenting quantitative review and challenge on pricing models;• Develop Asset/Liability models;• Communicating key findings to market risk managers, product controllers, auditors and regulators.Requirements• MSc or PhD in a quantitative discipline;• 8+ years working experience in a similar quantitative role with deep technical knowledge on exotic derivative models; • Proven ability to understand a variety of modelling approaches and their strengths & weaknesses as well as a proven track record of independently writing technical validation reports.• Proficiency using C++/C# and experience in theoretically deriving, implementing, testing and analysing exotic derivative models;• Good Knowledge on Asset/Liability model development;• Strong rational & logical thought process with an attention to details;• Excellent written and interpersonal communication skills.Apply Now We offer a competitive salary and benefits package and the professional advantages of a dynamic environment that supports your development and recognises your achievements.
Skills

Roles & ResponsibilitiesWe are passionate technologists who believe in the power of software and technology as tools for social change. The people in ThoughtWorks Singapore are as diverse in personality as we are in our backgrounds, culture, and expertise.If you're someone who's inspired by technology, by joining ThoughtWorks, you become part of a community. People join because they get to talk to the people who wrote the books Read more
that influenced them, work with the people who wrote the tools they would like to use, and collaborate on projects that propel change in the real world.As a Polyglot Developer at ThoughtWorks, you'll get to:Think through hard problems in a consultancy environment, and work with amazing people to make the solutions a realityWork in a dynamic, collaborative, non-hierarchical environment where your talent is valued over your job title or years of experienceBuild custom software using the latest technologies and toolsCraft your own career pathYou'll be responsible for:Creating complex, enterprise-transforming applications on diverse, high energy teamsUsing the latest tools and techniquesHands-on coding, usually in a pair programming environment.Working in highly collaborative teams and building quality codeWorking in lots of different domains and client environmentsUnderstanding the business domain deeply and working closely with business stakeholdersRequirementsIdeally, you should you have:3 to 8 years of development and delivery experience with Java / C# / Ruby on Rails / Python / Node.js or any similar exciting technologies.Hands-on experience in analysis, design, coding, and implementation of complex, custom-built applicationsGreat OO skills, including strong design patterns knowledgeFamiliarity with few databases, like MySQL, Oracle, PostgreSQL, SQL Server, NoSQL, etcExperience working with, or an interest in Agile Methodologies, such as Extreme Programming (XP) and ScrumKnowledge of software best practices, like Test-Driven Development (TDD) and Continuous Integration (CI)Strong communication and client-facing skills with the ability to work in a consulting environment are essentialDesire to contribute to the wider technical community through collaboration, coaching, and mentoring of other technologistsIf you relish the idea of being part of a community that extends beyond the work we do for our customers, you may find ThoughtWorks is the right place for you. If you share our passion for technology and want to help change the world with software, we want to hear from you! To apply, please submit your CV.We will ask you to write code as part of your interview process, so be prepared! Our recruiters will be in touch.
Skills

Roles & ResponsibilitiesDesign, development, integration of protocol stack software for Vehicle EthernetPrototype platforms for DoIP and SOME/IP protocol stackDefine software architecture and design which meet automotive OEM requirementDesign and document product requirements and design documentsImplement software programming to realize defined architecture & designRequirementsBachelor's degree in Electronic/Computer Engineering or related field, with 8 years' experience in the embedded system development, preferably in automotive industryKnowledge of software development using embedded Read more
C, C++, C#Knowledge of OS, data structures and algorithmsKnowledge of streaming media protocol and AVBDeep understanding of network layer components such as IPv4, IPv6, routing, forwardingKnowledge of TCP/IP and networking will be added advantage.Knowledge of Real-time operating systems (RTOS) or embedded Linux will be added advantageExperience in developing time-critical functions in embedded systems.Proficiency with network monitoring protocols and toolsExperience with of TCP/IP protocol trace analysisPrefer candidates have experience with embedded ARM processorThe above information on this description has been designed to indicate the general nature, and level, of the work performed by this position. It is not designed to contain, or be interpreted, as a comprehensive inventory of all duties, responsibilities and qualifications required.We invite interested candidates to write-in with CV in MS Word format to CS Chua, EA 12C6130/ R1548619 [Click Here to Email Your Resume]. Shortlisted candidates will be contacted for a discussion.
Skills Responsibilities:Support and development of Business Intelligence (BI) project.Support business and IT strategies in analyze BI requirements. Design and develop new BI reports, and enhance existing BI reports.Plan, coordinate and collaborate with Business Users and IT teams in supporting unit, integration and user testing.Plan and organize production release.Manage BI application security and administration activities.Requirements: Bachelor degree or post graduate in Computer Science or Information Technology or equivalent.At least 4 Read more
years of working experience in BI consultation and support environment.Experience in Oracle PL/SQL development and SQL tuning. Support and development using .NET Framework, ASP.NET, C#.NET, VB.NET, Javascripts and HTML. Familiar with Linux scripting languages. Good understanding and working experience in DW architecture and data modeling.Working exposure in semiconductor project would be an advantage.A highly motivated, resourceful and good team player.Knowledge in Promis would be an advantage.Analytical skills with the ability to assimilate information quickly, and communicate complex requirements and issues clearly and concisely.Able to work on projects with stringent timelines.
Skills Roles & ResponsibilitiesYou will be responsible for managing and developing our global Compliance system from Singapore.We are looking for a full stack software engineer who has the ability to lead the development of technical solutions and help global staff to solve complex business problems in this area.To be successful you must be able to interact with Compliance staff and other IT teams to turn business requirements into actionable Read more
technical plans and deliver against them.Principal ResponsibilitiesDesign, Implement and Support Financing applications and solutions for a global organizationWork directly with globally dispersed business users and business analysts to identify business and technical requirementsOwn and govern the book of work for Compliance ITDeliver projects to completion, while managing stakeholders' expectationsIf this sounds like the kind of position you thrive in, we'd love to hear from you.RequirementsCandidates must have a minimum of bachelor's degree in Computer Science or Engineering and have minimum of 7 years programming experienceFull stack hands on coding in C# .NET. Deep understanding of object oriented programming, design patterns, concurrency and modern software construction techniques (dependency injection / unit testing / micro services)Can write high quality (set based) SQL queries against a modern relational database (e.g. Microsoft SQL Server, Oracle etc)Experience building modern web based GUI's using industry standard JavaScript libraries such as AngularExposure to cloud related technologies such as AWS Lambdas and EC2Prior experience of Financial industrySelf-motivated and delivery focusedStrong written and verbal communication skillsQuick learner, Detail oriented; Demonstrable thoroughness and strong ownership of workGood team player with a strong willingness to participate and help othersAble to prioritize in a fast moving, high pressure, constantly changing environment; High sense of urgencyWorking knowledge of agile development practices
Skills