Sign in or register for a JobTech account.
Jobs that require

c++

skill

Responsibilities
Design, develop and test embedded software for satellite communications products.
Responsible in maintaining, documenting or make changes to the existing software.
Troubleshoot and supports hands-on debug, assisting the test campaign and technical support to internal and external customers.
Perform code review to ensure the quality of firmware
Requirements
Ph.D./Master/Degree/Diploma in Telecommunication/Computer/Electronics/Software Engineering or related discipline.
Minimum 3 years of working experience in developing embedded software.
Strong programming skills in C and C++
Good software debugging and documentation skill.
Proficient in embedded processor architectures & good understanding of hardware-software constraints.
Experience in embedded operating systems such as VxWorks, WinCE, embedded Linux, FreeRTOS, ITRON
Skills
tions
Design, develop, optimize and test window based Software using VB.NET
Participate in system analysis and design of Software Architecture
Knowledge with full Software Development Life Cycle methodologies
Ensure timely and accurate completion of assignment
Requirements
Diploma/Degree in IT or computer science
Min 2 years of relevant experience in software development
Experience in programming languages, especially VB.NET
Ability to port C#/C++/java codes to VB.NET
Experience in using MSSQL as a backend database
Able to work independently as well as a team
Interested candidate who wish to apply above position, please send us your updated resume to jeffn@gemini.sg
We regret only shortlisted candidate will be notified
EA No 12C5083
Skills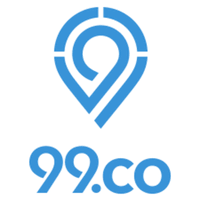 99.co is looking for a Backend Engineer with a focus in Site Reliability to join our diverse team of people who are passionate about taking the real estate industry properly into the age of technology through innovation and a desire to solve its multitude of challenges.

This will involve a healthy mix of system and software engineering skills to ensure 99.co is performant and available as it scales to the greater region of South Asia and beyond.

What you'll do:
Writing application APIs, maintain and improve the infrastructure that keeps 99.co running beautifully.
Build and optimise internal tools to improve team productivity.
Participate in change control, release planning, and other operational planning
Remain current on industry leading solutions in both private and public cloud hosting (Amazon Web Services (AWS), Google App Engine, etc.)
Partner closely with the respective product and support teams on production issues and issue resolutions.
Keeping a constant eye on improving automation, scale, reliability, security, and visibility of overall production health.
What you are/have/will be:
BS or MS in Computer Science or a related technical discipline preferred but not required. Equivalent practical experience is a reasonable substitute.
Self motivated and a deep feeling of ownership.
'Uptime'. Now that's something that makes you smile
You can't stand sloppy APIs, and you know when you should return 401 vs 403 vs 418
You agree that code is for humans to read and only incidentally for computers to execute
You have no problem setting up and configuring a Linux/UNIX server from scratch
Able to conceive, convince, implement and maintain reasonable database schemas for our data
Proficient in some of the programming languages: C++/Java, Javascript, Python or Go.
Experience in the Linux environment and a good understanding of its fundamentals and internals: filesystems and modern memory management, threads and processes, the user/kernel-space divide, etc.
A good understanding of large-scale distributed systems in practice, including multi-tier architectures, application security, monitoring and storage systems.
Working knowledge of the TCP/IP stack, internet routing and load balancing.
:() { : | : }; : makes you giggle
You RTFM and will paste an html peace character somewhere in your application.
Skills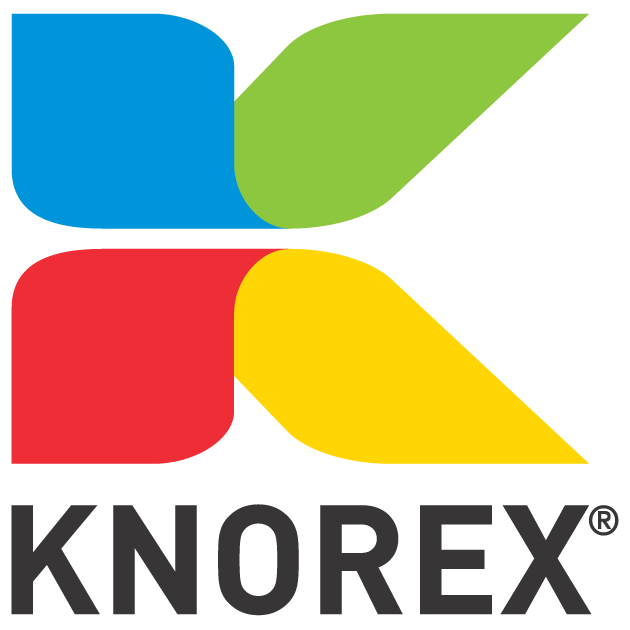 DESCRIPTION
Knorex develops a cloud-based, highly scalable, all-in-one advertising and marketing platform called Knorex XPO™ (https://xpo.knorex.com/) where Advertisers, Agencies and Publishers can easily create, optimize & publish Dynamic Ads worldwide with speed and ease. As part of the platform offering, anyone can traffic their Dynamic Ads programmatically via automated buying through our in-house real-time bidder and optimizer. Such automated and auction-style of buying and selling of advertising inventor called Real-time Bidding (RTB) is similar to financial markets. Owing to the large and real-time stream of data, coming up with efficient and pragmatic solutions and algorithms to the challenging problems will become imperative. We are seeking for a Software Engineer with the zest and passion to work on our real-time bidding platform, using C++ as the main language. You will be joining our RTB team working closely with Data Scientists, Media Performance Specialists and Software Engineers to build a highly scalable system that can handle billions of requests per day, all delivered in milliseconds.
In this role, you will be expected to possess solid experience working on large-scale, distributed and low-latency systems. You need to acquire a deep technical understanding of the platform, work with our cross-country team located regionally to learn about the business and technical analytics requirements and translate them into production system.

Key Responsibilities
Plan, design and develop components in our RTB platform
Develop connectors to integrate with major ad exchanges
Develop metrics to measure the outcome/impact of your introduced solutions.
Work with other members to implement and integrate into our existing systems.
Document and improve the solutions over time.
Evaluate and identify new technologies for implementation.
Communicate with our business and technical teams to understand the analytics requirements.
Respond and follow up to incorporate feedback and draw new insights.
Prioritize tasks to meet multiple deadlines.
REQUIREMENTS
Knowledge of Golang is a strong plus
Strong knowledge of algorithms and data structures
Strong in analytics and problem solving technique
Understanding of online advertising technology and RTB is a strong plus
Willingness to learn and able to pick up new technology or new concepts fast;
Able to work independently as well as in collaborative mode with minimum supervision;
Work productively even under pressure;
Possess good work ethic, attitude with good follow-through;
Excellent communication in written and spoken English.
BENEFITS
Ample opportunities to grow. You get to propose your own ideas and see it through.
Work with passionate, talented and driven colleagues who get things done!
Opportunity to work cross-country and with variety of projects of different nature.
Challenging and exciting problems that await you to solve.
Comprehensive Health Insurance Coverage.
Personal Development Fund for courses and materials.
Skills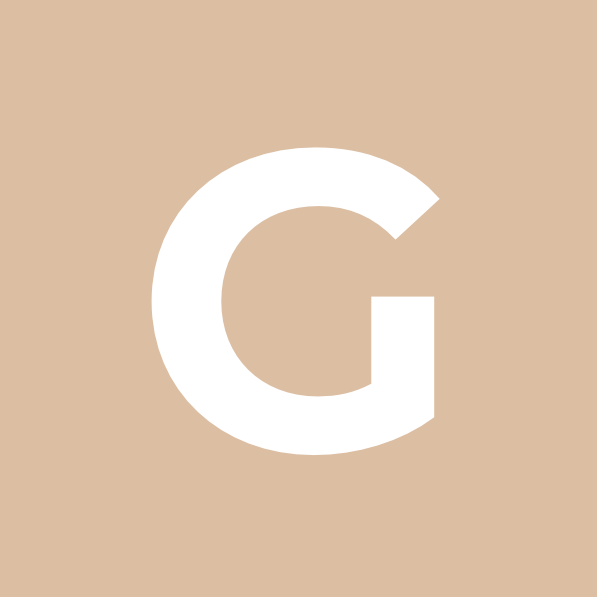 General Description Develop embedded operating systems and applications to match the needs of Gemalto's worldwide customer portfolio for e-passports, ID-Cards and Healthcare documents Develop and validate the application set such as eDriving License and ICAO compliant applications, biometric Match on Card, IAS PKI and other Government Program applications Participate in the design, implementation, security and validation of the smartcard operating systems and applications within a project team Read more
structure, in accordance with institutionalized processes and delivery standards. Participate to the elaboration of new generation operating systems and of smart cards applications within the e-passports, ID-Cards and Healthcare area. Contribute to the conception, implementation, validation and deployment of new software components within smart cards operating systems environment.  Solve secured embedded software problematic (size, performance, reliability). ,  Develop expertise on microcontroller's cores and peripherals with software running over 16 or 32 bits microcontrollers, while mastering the full code build chain. Technological domains are from low level drivers to applicative parts. Degree in Electrical/Electronics/Computer Engineering, or related fields Proficiency in Assembly, C, C++, Java, and/or Visual studio 6, visual Studio 2005 is a must Knowledge in cryptographic schemes is a plus. Hands-on experience in compilers, simulators, and emulators (Embedded systems debugging environments) is essential Ideally at least 3 years experience as a Software Engineer, preferably in an embedded systems environment Problem solving, autonomy, quick-learner, ability to see big pictures
Skills $3,500 - $6,500 a monthTemporaryJob Description: The Digital Manufacturing and Design (DManD) Centre is looking for a research assistant for computational engineering software development. The successful candidate will be supporting an effort to develop a cloud-based software platform that will help to make the program codes, design tools & software, and data that are being developed as part of the research at DManD more accessible to researchers, faculty Read more
and students.Responsibilities will include:Supporting the implementation and maintenance of the general, cloud-based web framework;Understanding, enhancing, and developing user-interfaces for existing programme codes and software tools developed by other researchers;Support researchers in development of new computer-aided design (CAD), engineering (CAE), and manufacturing (CAM) software applicationsDesired Skills and Qualifications: Bachelor's or master's degree in computer science, computational, mechanical or manufacturing engineering, or related fieldTechnical proficiency in Linux and programming languages (e.g., Python, Shell scripting, C/C++)Experience in computational geometry and visualization, computer-aided design and engineering software is an advantage (e.g., MATLAB, VTK/ParaView, Rhino, Solidworks, FEM, etc.)Familiarity with cloud computing and web developmentExperience in professional software and application developmentDemonstrated ability to work in an interdisciplinary team, proactive and collaborativeCertifications in professional software design and developmentAbout SUTD and DManD Centre: The Singapore University of Technology and Design (SUTD) has established the SUTD Digital Manufacturing and Design (DManD) Centre, through the support of the National Research Foundation (NRF). DManD has an ambitious long-term vision to create the frontiers of digital design and manufacturing by bringing together new ideas and methods in computational and engineering sciences, industrial and manufacturing engineering, technology-intensive design, architecture, and the humanities, arts, and social sciences in a way that facilitates the rapid transition of ideas to things.How to apply: Please submit your application including a CV/resume specifying your education background, work experience and technical skills, as well as expected salary and availability. Only shortlisted candidates will be notified.Job Types: Full-time, TemporarySalary: $3,500.00 to $6,500.00 /monthEducation:Master's (Preferred)
Skills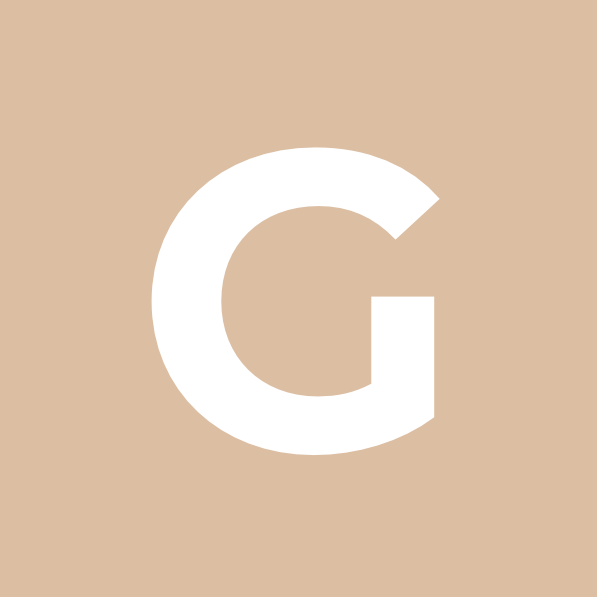 Main Missions: The Government R&D Mobile team is responsible for developing secure mobile apps for ID Verification & Commercial Biometrics solution which involves mobile, backend & secure elements which used by worldwide customer (Government Project) Participate in the development of SDK for mobile application which utilizing agile development methodologies Contribute to the improvement of existing technology platform/baseline and product evolution through prototyping and patent proposal. Working Read more
for prototype & demo which showcase in worldwide technology conference and seminar. Education: Bachelor's degree in Computer Science, Computer Engineering, related technical field or equivalent practical experience.  Experience Level: Ideally 5 years of work experience in mobile software development. Candidate with lesser experience but have strong hand-on experience in mobile application development will also be considered > Competences: ·  Proficiency in mobile application development for Android (Java) on relevant core platform technologies ·  Possess excellent programming skills and experience with native development (C/C++). ·  Strong knowledge on PKI, cryptographic and mobile app security. ·  Strong knowledge on unit testing and test automation ·  Experience with API design and mobile SDK development ·  Experience with mobile device hardware API (e.g. NFC, BLE, Biometric, Camera, Sensor, Secure Element, etc) ·  Experience with continuous integration and build automation ·  Strong interest in mobile application ecosystems ·  Able to demonstrate one or many of the following: open source project, coding competitions / hackathon, app publication or technical white paper. ·  Fluent in English & excellent technical writing skills ·  Motivated self-starter, independent, autonomous & fast learner ·  Logical, creative problem-solving skills and excellent analytical skills ·  Willing to travel occasionally and work with remote team.
Skills

Roles & ResponsibilitiesResponsibilities:Develop embedded software solutions for microcontroller based wireless systemsDevelop embedded software communication protocols for wireless communication systemsDevelop, enhance, maintain, document, and otherwise support applications using standard toolkit and following prescribed standards and development methodologies.Ensure development projects are delivered on schedule and to specification.Research technical issues and/or opportunities; provide recommendations.Participate in ad hoc software projects and assignments as required. RequirementsRequirements:Degree in Electrical/Electronic/Computer EngineeringMinimum 4 years experience in Read more
real-time embedded system software developmentGood experience with C/C++ programmingExperience in DSP programming or Embedded Linux is an advantageExcellent teamwork skills, flexibility, and ability to handle multiple tasksAble to manage one's own time efficientlyDISCLAIMER The above information on this description has been designed to indicate the general nature, and level, of the work performed by this position. It is not designed to contain, or be interpreted, as a comprehensive inventory of all duties, responsibilities and qualifications required.We invite interested candidates to write-in with CV in MS Word format to CS Chua, EA 12C6130/ R1548619 [Click Here to Email Your Resume]. Shortlisted candidates will be contacted for a discussion.
Skills Roles & ResponsibilitiesResponsibilitiesDemonstrate, recommend and implement image processing algorithm for life science instrument.Integrate image processing algorithm pipeline to the instrument embedded firmware architecture design.Create image processing algorithm specifications document.Implement image processing algorithm unit testing strategy.Perform image processing algorithm unit testing verification.Maintain and comply with ISO13485 procedures and SOPs in the course of design and development of firmware.Ensure that systems and procedures are in compliance with ISO9001, ISO14001, ISO13485, Read more
ISO14971, QSR21CFR and OHSAS 18001 requirements RequirementsQualificationDegree/Master/PhD in Electrical/Electronic/Computer Science.ExperiencesMinimum 3 years programming experience with C/C++Minimum 3 years experience of image processing algorithm development with MatlabMinimum 3 years experience of of image processing algorithm implementation with OpenCVPrefer candidates with strong experience of algorithm optimisation using Open GL and CUDA technology.Prefer candidates with experience of algorithm optimisation under multiple VMs environment.Experience in code implementation using object oriented design approach.Experience in development under Linux OS.
Skills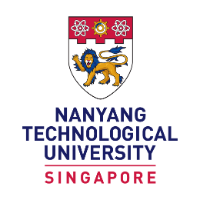 Roles & ResponsibilitiesA Research Associate position is available in the Rolls-Royce@NTU Corporate Laboratory.Job DescriptionSpecialize in power system energy management and operation optimizationFamiliar with modern power system, such as microgrid, renewable energy and energy storage technologyTo develop the advanced energy management system for a hybrid microgrids control system using industrial controllerTo develop the advanced microgrid model in real time simulation platformTo work with team on experimentation of Microgrid testing Read more
facility RequirementsMaster degree in engineering, familiarity with electrical power generating equipment and control systems2-3 years research or working experience on power system operation and optimizationAdvanced knowledge of electric power systems, distributed generation, DERs, energy storage systems, and microgrids. Knowledge of electrical distribution, transmission and power system controls, Energy Management System, and Microgrid Controller Design is a plusProficiency in power system modeling and simulation e.g. Matlab/Simulink, OPAR-RTProficiency in programming skills e.g. C/C++, PLC, PythonEffective learning and communication skillsWe regret only shortlisted candidates will be notified.
Skills