Sign in or register for a JobTech account.
Jobs that require

cad (computer aided design)

skill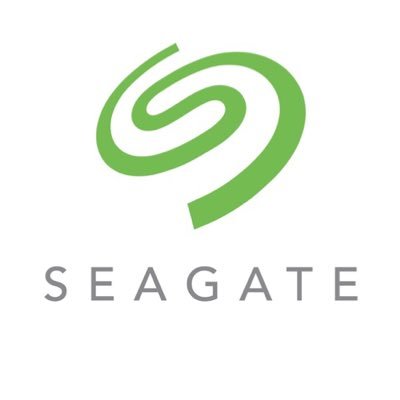 190307 Staff Engineer: Mechanical Design and Development (Open) Job description: Design and Development of Head Stack Assembly for Hard Disk Drive.  Generate engineering drawing and specification for the design.  Perform FEA and stackup tolerance analysis on the design.  Engage vendors to ensure design manufacturability, meeting performance and cost target.  Perform failure analysis on Head Stack Assembly, sub-assembly, and Hard Disc Drive as a whole.  Support advance drive development Read more
project.  Requirement: Minimum Bachelor's Degree in Mechanical engineering or equivalent.  Minimum 5 years of experience in Head Stack Assembly design or development.  Proficient in 3D CAD software (Solidwork or equivalent).  Familiar with stackup tolerance analysis and FMEA.  Knowledge in Finite Element Analysis.  Strong analytical and problem solving skill.  Job Family: Engineering Professional
Skills An established & unique homegrown branding & creative agency is seeking a multidisciplinary designer with a real desire to produce work that is innovative & provokes action & thought. The ideal candidate is a flexible designer who is comfortable designing across channels & platforms. ResponsibilitiesWork with the team to create & execute designs & campaigns across platformsPrepare deliverables for production, ensure quality & objectives are metRequirementsA flexible approach Read more
& receptiveness to feedbackA real passion for design & innovation; ability to handle multidisciplinary workUnderstanding of motion graphics & video editingWeb development knowledge & proficiency with 3D/CAD software is a bonusYour application: Apply at www.beforethepanel.com/people (PREFERRED) or email belinda[at]beforethepanel[dot]com with your portfolio link, current salary & date of availability. Salary: $2,000 to $3,000/ month; commensurate with experience Only shortlisted applicants will be contacted. © 2019 BEFORE THE PANEL PTE LTD All Rights Reserved - this may only be reproduced/ reprinted in its entirety; no part may be copied or reproduced without mention of the Company name Job posted by: Before The Panel Pte Ltd, EA Licence No. 17C8734 Belinda Au Yong Chiu Kuan, Regn. ID: 1653030
Skills

Proficiency in Bim e-submission and CAD Revit is requiredIf you are interested to apply, kindly whatsapp me your updated resume in DOC file and allow our Consultant to match you with our Clients. Contact: +65 8429 6729 (Wilder)Reg No: R1981322EA No: 14C7279
Skills Prestigious Beauty MNCATTRACTIVE BASIC + Great Company BenefitsLocation: Town/CentralFull-time position Regional Role Job Responsibilities:To lead the process for all new/renewal store & refurbishment projects across APAC. To drive Annual/quarterly/monthly meeting, update & status report for all locations renewals. To study & recommend process improvements & transition plans for efficiencies to existing workflow. To coordinate internally and externally with all point people to make sure all installations have least Read more
complications as possible. To be pro-active to take the initiative to communicate with all teams the status of production and installations.Job Requirements:Preferably Degree/Diploma in Engineering/Real Estate/Building management field. Able to read & understand technical CAD drawings Min 5-10 years of experience in project management in construction or manufacturing field Experience working in fast-paced organization, able to communicate & multi-task with different external & internal departments to execute the completion of projects Good command of both written & spoken English and Mandarin, is necessary to liaise with vendors Sound knowledge of computer software such as MS suite, MS Project or Fast track. Knowledge of CAD or Vectorworks will be advantageousIf you are interested to apply for this role, kindly submit your detailed of resume in MS WORD format with a recent photograph to [Click Here to Email Your Resume] *We regret to inform that only shortlisted candidates will be notified* EA Personnel #: R1875146 EA Licence #: 15C7543
Skills
Responsibilities: Design and physical implementation of high performance System-On-Chip ASICs and/or high speed mixed signal/analog design.Utilize commercial and in-house CAD tools for the design and implementation of 10 ~ 50 million gate integrated circuits in 65nm/40nm/28nm process technologies and advanced mixed signal IP's.Innovation, design flow and methodology development to address challenges of designing into deep submicron processes and state-of-the-art data communication IC design for computing and networking products.Requirement:Degree Read more
or Masters in Electrical/Electronics/Computer engineering with 5 years or more experience in a relevant field.Familiarity with one or more VLSI design tools for Place&Route, verilog simulation, DRC/LVS verification, timing analysis, scripting languages.Proficiency in UNIX/Linux is advantageous.
Skills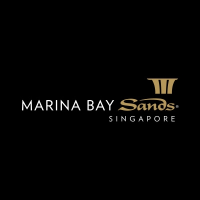 JOB SCOPE Summary of Job Responsibilities Execution of all audio related operations in the department for external and internal events. Job ResponsibilitiesTo setup, coordinate, and operate audio equipment for event production. Such services include but not limited to liaising with clients or departments, designing, supplying, installing, dismantling, standing-by and operating of audio systems or equipment in accordance to event orders, service orders and/or on-site instructions etc. for event Read more
production in Marina Bay Sands. To comply with all Workplace Safety and Health (WSH) rules and regulations when carrying out duties. To follow the work schedule and instructions from AV Service Manager (Head of Audio). Such work schedule may include working overtime and/or working during Sundays or public holidays. This position will also be responsible for safety, maintenance and inventory control of audio system and equipment.JOB REQUIREMENTS Education & CertificationGCE N level or higher NITEC in Electronics/Electrical or DiplomaExperienceMinimum 3 years' experience in large scale audio system. Proficiency in Audio/AV software Knowledge in CAD and schematic drawings preferredCompetenciesFit to work in loud environment Work at height Fit to work odd long hours PC literate (Win/Mac) Team player
Skills

Job Summary Job Duties:Prepare the trade documentation for all export/import related activities as per LC/CAD/DA terms. Supporting the Export manager and other colleagues. Liaise with bankers for Letter of Credit (LC) issuance/negotiation/discounting, document preparation & submission, other bank related co-ordination related to trade documents and payments. Source for LC Negotiation Rates from various Banks. Transactional Trade financing & Coordination with Banks. Support in Bank Account Opening till completion. Read more
Support in Bank KYC procedures. Keep proper records of export and import data. Other job duties that maybe assigned.RequirementsTrade Documentation Banking experience is preferred. Knowledge of office management systems and procedures Proficiency in MS Office Excellent time management skills and the ability to priorities work Excellent written and verbal communication skills Strong organizational skills with the ability to multi-task Must be a Graduate, management qualification will be an added advantage. Preferably least 2-3 years of related experience. Able to start work immediately. Able to commit long term. Able to maintain a positive relationship with customers. Monthly Salary SGD 2000-2500 Salary commensurate with experiencePlease submit your resumes in MS Word format to [Click Here to Email Your Resume] with the following details:- - Position applying for - Current remuneration - Expected remuneration - Notice period - Reason for wanting to leave present job Regret to inform that only shortlisted candidates will be notified. Michael Goh Keng Guan EA License No : 06C4642 EA Reg No : R1873483
Skills

Co-ordinator layout plan, prepare time plan, attractive quotes / proces / costing to customers without compromising company's profit margin, and submit tenders for the project to clientsArrange submission of plans to local authorities for approval and arrange inspection of building work to kick off projectsWork closely with customers, co-ordinate with internal staff, construction manager, CAD & Design Dept etc, assigning company approved conractors, planning materials quantities and qualities Read more
& negotiate rates of pay to maximize margin profitPrepare comparison list indicated tender/contract price and operating cost with quotations from approve vendors attached for management approval and manage profit margin accordinglyAd-hoc duties as assigned by the Project Director / ManagementIf you are interested to apply, kindly whatsapp me your updated resume in DOC file and allow our Consultant to match you with our Clients. Contact: +65 8429 6729 (Wilder)Reg No: R1981322EA No: 14C7279
Skills Req. ID: 128634Description As a NAND Product Development Engineer at Micron Technology, Inc., you will be responsible in developing, validating, characterizing, and qualifying new state-of-the-art NAND Flash memory products. You will also be responsible for enabling and sustaining volume manufacturing over the lifecycle of the product. In this role, you will run simulations, create and maintain design documentation, analyze parametric data, determine the product operating window, and debug/solve Read more
yield, quality and reliability failures. You will also be responsible to work with various Engineering and Manufacturing groups to troubleshoot, develop and validate device testing programs, and modify tests for customer returns to meet specific product requirements. Product Engineers are the key product-specific point of contact for critical issues and act as the main interface between Research and Development, Manufacturing, Marketing, and Quality Assurance departments. ResponsibilitiesResponsible for new product startup and yield improvement Support design verification and in-depth circuit of new products using CAD tools and Verilog simulations Perform electrical failure analysis to understand the root cause of the different yield issues Work with the wafer fab process/integration group to address process-related defects affecting product yield Identify design marginalities and recommend design fix for circuit-related problems Utilize state-of-art high-speed equipment to support product characterization and electrical failure analysisQualifications Successful candidates for this position will demonstrate: Strong knowledge of CMOS device physics Strong knowledge of CMOS circuit design and CAD/Simulation NAND device knowledge is not a pre-requisite as training will be provided Effective communication skills in written and spoken English Good multitasking and organizational skills Excellent problem-solving skills Strong presentation skills Excellent project management skills Strong self-motivation and enthusiasm Education Position requires a Bachelor's or Master's degree in Electrical Engineering, Computer Engineering, Physics, Material Engineering or related disciplines All qualified applicants will receive consideration for employment without regard to race, color, religion, sex, sexual orientation, gender identity, national origin, veteran or disability status. For US Sites Only: To request assistance with the application process and/or for reasonable accommodations, please contact Micron's Human Resources Department at 1-800-336-8918 or 208-368-4748 and/or submit: Job Information Request Form to: TJA@micron.com. Keywords:Singapore || Central Singapore (SG-01) || Singapore (SG) || NVE (Non-Volatile Engineering Group) || College || Regular || Engineering || #LI-LY1 ||
Skills Roles & ResponsibilitiesCreate and update BIM models are based on contract drawings and latest information.Ensure compliance of Consultants' drawing with regulatory requirementPreparation of models for coordination and CSD submission in accordance to the BIM scheduleCreate and update BIM models are based on Tender drawings and corrigendum.(Tender stage)Prepare BIM models to communicate, aid visualisationEnsure the integrity/quality of the models, eg. Models to be clear of inferenceTo assist fellow modellers Read more
and cad operators in term of Revit issuesAttend conferences, seminars, and workshops for BIM, regulatory and product requirement – Disseminating learning to appropriate staffRequirementsDiploma in Architecture, StructureMinimum of 2 years' experience in the Construction Industry andMinimum of 1 years' experience in BIM/Revit related project implementationTeam PlayerTime Management
Skills