Sign in or register for a JobTech account.
Jobs that require

capable

skill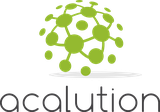 Wine.Delivery is a promising e-commerce startup and a trademark of Acalution Pte. Ltd.. It is a first class fully automated online marketplace for wine and spirits. We serve the Singapore wine market with a wide variety of wine and an outstanding online shopping experience. All wines are delivered directly to the customer's doorstep with utmost care through dedicated drivers in a fully professional manner at the perfect storage temperature.
We are looking for a self-motivated and experienced candidate with software engineering background to join our agile team!
Your Role:
• Design, develop, test, deploy, maintain and improve Wine.Delivery e-commerce site
• Design, develop, test, deploy, maintain and improve REST API for Wine.Delivery mobile app
• Work with Project Lead/ Manager to propose technical solution
• Actively participate in Scrum ceremonies
Requirements
• At least 3 years of experience in PHP and MySQL
• Proficient in Web technology stack (JavaScript, jQuery, CSS, HTML) and Magento
• Candidates with knowledge in Git source control, Payment Gateway integration, Elastic Search and Containerization Technology (eg. Docker) will be preferred
• Experience in AWS and React is a plus
• Fast learner, self-motivated, team player and detail-oriented
Why join us?
Acalution is a great opportunity for you to realise your potential. As the business grows, we are acutely aware that our people are the backbone of the company and hence are dedicated to rewarding contribution, diversity, excellence and commitment.
If finding solutions to complex problems, learning continuously, and driving change excites you, then let's have a chat. We are saying it's going to be worth it.
Skills
SME in (MM) Material Management, (SD) Sales and Distribution and (LE) Logistics Execution
Provide consulting services to clients in an efficient and effective manner
Primary focus on SAP MM, SD and LD ,and integration with other modules, delivery workable solution to meet clients' business requirements
Primary accountable for MM, SD and LE deliverables. Carry out all phases of the project, from Business Blueprint (including detailed design), Realisation (including Configuration, Data Migration, Testing & Training), to Final Preparation & Cutover/Go Live support, and Transition to Support
Run and facilitate workshops to carry out Business Analysis and detailed design of Business Solutions
Define business goals, scoop of work and scope of change initiatives; outline and translate specifications of business requirements (FRICE functional specifications); and provide solutions to a level that enables effective delivery of agreed scope of work or changes
Configure the system to meet design and business requirements
Perform unit testing on all processes (embracing planning, design, management, execution and test scripts) and provide assistance and issue resolution for System Integration and User Acceptance testing using appropriate techniques that conform to agreed project standards.
Assist with Data Migration including preparation, guidance to customers, writing upload programs, and loading data
Facilitate logical integration testing with order related SAP modules and interfaces in order to verify end-to-end business process
Develop (embracing planning, design & documentation) and execute training as required
Carry out applicable Change Management Processes as pre-defined by Project Manager
Prepare and conduct project handover to Support Consultant
Apply and utilise Industry and Business Best Practice knowledge and tools
Adhere to corporate standard, security guidelines and sustainability, and deliver within time constraints
Identify sales opportunities at existing customers and communicate internally to management team. Support presales effort as needed in response to proposals, and conduct demonstrations and presentations.
Ability to define solution to meet customer requirement
Established experience working on customer sites managing and delivering quality technical services against formal service levels and timeframes
Strong demonstrated presentation and facilitation skills:
Proven ability to support MM & SD pre-sales activities including:

Preparation of solution market content
Preparation of sales proposals and statement of work documents including project resource plans and effort estimates
Carry out systems demonstrations

Capable in building, establishing and maintaining trust, and strong, productive and effective relationships, including with clients and ability to work collaboratively with diverse stakeholder groups and individuals
Ability to provide leadership and mentoring
Requirements
Degree at least 5 years' experience as SME with SAP,MM,SD and LE implementation
Experience with either 3 large projects or 5 medium-sized projects (End-to-end Implementation of SAP MM, SD and LE)
Collaborate closely with Developers, writing Functional Specs and testing Forms Reports, interfaces, Conversions, Enhancements and Workflows
Take full ownership and responsibility for the stream deliverables, including integration points with other modules and teams
Ability to Outstanding functional knowledge and gap analysis experience; detailed understanding of business operations to ensure the best solutions are provided to our custom
Demonstrated ability to extract, scope and document requirements and translate these into technical specifications
Experience in troubleshooting of process problems and technical developments, as well as implementation of new functionality
Enthusiastic about learning new SAP-related technologies
Adaptable to the consulting lifestyle with flexibility to travel which may be minimal or extensive depending on project requirements
Exceptional skills in managing stakeholder expectations
Knowledge and experience with other SAP Logistics modules, SAP ByDesign, HANA or Fiori in relation to MM & SD will be advantage
Certified in SAP MM and SD is a MUST
Interested candidates who wish to apply for above position. Please send us your updated resume.
We regret only shortlisted candidates will be notified
Skills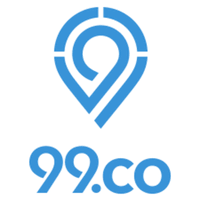 99.co is looking for a Frontend Engineer to join our diverse team of people who are passionate about taking the real estate industry properly into the age of technology through innovation and a desire to solve its multitude of challenges.

Front End Developer who can utilise HTML, CSS and jQuery to develop effective user interfaces on the company website and mobile apps released to the public. The successful candidate will work closely with our web development and software design teams to update the website and internal web tools to make them more efficient. The front end developer will also be responsible for creating innovative solutions to web design issues to help make the website more visually appealing and enhance usability.

What you'll do:
Partner closely with our Product Design, Backend Engineering teams and Product Managers to develop effective user interfaces for our digital platform; both web and mobile application.
Implement responsible web design principles to ensure that our company website renders well across multiple devices
Review app and feature coding and plan future website upgrades with the various teams.
Assist in the development of applications and features that will be put on the website and in internal functions as well
Create innovative solutions to web design issues to help make the website more visually appealing and enhance usability.
Taking lead on projects, as needed.
What you are/have/will be:
BS or MS in Computer Science or a related technical discipline preferred but not required. Equivalent practical experience is a reasonable substitute.
Keen eye in design, ability to empathise and make user's digital home search experience amazing.
Competent in CSS, Javascript, HTML, JSON, HTTP Rest
Proficient in JS frameworks such as React.JS, Angular, Backbone, Ember, etc.
Proficient in CSS preprocessors such as SASS, Stylus, Less, etc.
Proficient building pipelines such as Gulp, Grunt, Webpack, etc.
Equipped with knowledge in React.JS preferred
Detail-oriented or who reads everything and will paste an html peace character somewhere in your application ;)
Skills
Responsibilities:
To perform reception, registration, administration of patients' visits, appointment scheduling, collection of payments in a fast paced, dynamic environment
To demonstrate care, empathy and professionalism in frontline services to patients
Dispensing medication to patients
Check and receive delivery dental supplies from vendors
To assist the dentists in all forms of dental treatment and look after patient's comfort during treatment
Assisting and directing patients in taking X-Rays
Ensures the cleanliness and sterility of dental instruments & equipment
Preparation of dental materials for the respective treatment
Provide admin support in all aspects of clinic operations and patient care
Ad hoc duties as assigned
Requirements:
Fast learner and good team player
Meticulous and positive attitude to continuous improvement
Possess excellent interpersonal & communication skills
Patient, understanding and able to display professionalism in handling & receiving patients
Experience is preferred but not necessary. On-the-job training will be provided.
Interested candidates may send their CVs to us through our career page http://www.idental.com.sg/careers/ or hr@idental.com.sg
Required language(s): English
Preferably Non-Executive specialized in Healthcare - Nurse/Medical Support & Assistant or equivalent.
Skills
You will work closely with a team of developers, and work with guidance from technology and business experts. Apply if you enjoy developing great applications and fit the requirements mentioned below.
Must Have:
Experience – 0 to 6 Months

Excellent written and verbal communication skills

Good understanding of Agile Software Development

Hands on experience in Spring and Hibernate

Experience in J2EE, Javascript, SQL, HTML5

Experience in developing web applications

Diploma / Degree in Information Technology/ Computer Engineering or Equivalent
Nice to Have:
Good knowledge in Spring, NodeJS, Angularjs, MongoDB

Experience in building mobile applications

Good planning, organizing and time management skills

Good analytical and problem-solving abilities with a logical approach

Attention to detail and drive for results, high personal quality standards

Promote teamwork, motivate, mentor and develop team members

Coordinate development of detailed designs, code and test suites within the team

Ability to work in a fast-paced environment and fast learner

Possess strong problem-diagnosis, creative thinking, and problem-solving skills

Articulate ideas clearly
Skills

Roles & ResponsibilitiesTripAdvisor's mission is to enable travellers around the World to unleash the full potential of their every trip. We are relentless in innovating new products, creating new content often with our partners to enrich our travellers' experiences and help identify the best deals. We love empowering our people and travellers alike.Why is this role exciting for you:Are you passionate about Travel and loves checking out new Read more
shopping 'IT' spots to discover the latest best buys? Would you love working for a globally beloved, industry-leading website? Are you an 'influencer' and love to help travellers find options to satisfy their retail needs? Are you driven by making an impact? If so, we would like to talk to you about joining TripAdvisor newest team as a Senior Ops Lead.In this role, you will enable TripAdvisor's newest vertical, Retail. A premium content led product to help travellers find the best place to shop in, discover featured brands and best deals. You will lead a team to manage all operations and administrative to support the sales team.Who you are:TripAdvisor is seeking for an experienced Account Management and Digital Ops lead to collaborate with Sales Managers to bring campaigns to live.The ideal candidate will have Operations and Account management experience in an industry vertical, digital, retail or ecommerce will be a plus. You will have strong organizational skills to manage multiple requests and prioritize workload.You will love engaging with multiple stakeholders to resolve, organize and setup billing, contracts and working with Product teams to get campaigns to live using internal tools. Sales/Media experience in advertising and experience in the multi-channel/omni-channel retail industry will also be a plus. A strong 'can-do' spirit that drives a self-starter is a must.You will be comfortable in dealing with data, organizing and pulling from internal data tools. You will have an aptitude to organize this data into presentation formats.Key Responsibilities:Work with clients to obtain creative materials for scheduled buysMonitor for campaign delivery on a monthly basis in addition to optimizing for performance in accordance to the client's KPIsProvide varying levels of reporting on a monthly basis to Sales Managers on active campaigns in preparation for QBR with the clientsDevelop and construct decks for Sales Managers in order for the Sales Team to prospect and analyze sales territory to develop new business opportunitiesWork alongside Sales to identify new leads, setup meetings and follow through on campaign management.Assemble post campaign wrap-up Reports in order to obtain incremental revenueResponsible for client monthly Billing Reconciliation in addition to working with the TripAdvisor Accounting Department to resolve billing issues and generate timely invoices.Managing internal content tool for managed services and/or assisting clients to utilise content tool.Thorough knowledge of site specifications and analytics RequirementsThe ideal candidate is:Passionate about travel and how it continues to grow and change across the worldHighly motivated, capable of moving multiple projects forward rapidly on your own with a manager located remotelyTalented in analysing data, identifying insights and developing them into compelling presentationsExperienced and comfortable working in Excel and summarising findings in PowerPointWell-presented, lucid and able to put together coherent arguments and support them with relevant examplesAttentive to detail and experienced managing operational tasks in a digital environment – at an agency, client, or publisherAlways on the lookout for information, developments and market news to help the team sell more effectivelyComfortable working as a team player on an energetic, international teamPerforms well in a fast-paced, highly changing marketplace and driven to meet and exceed the team's expectations/demandsAble to work to a deadline, prioritising workloads according to different criteriaExcellent spoken/written English, with a strong working knowledge of other major languages also preferredEssential skills:Experience in supporting global sales team across variety of markets with large recurring revenueExperience in operational activities, account management and enabling Sales success.Excel, Word, PowerPoint and general computer skills are fundamental to this roleFamiliarity and knowledge of digital media and the internet strongly preferred
Skills Roles & ResponsibilitiesWe enhance performance through creating risk-enabled organizations. We help clients identify important risks, design frameworks to manage them and improve the effectiveness and efficiency of risk management. As a risk transformation professional, you will be addressing client issues such as business performance variability, business and process controls transformation; application security integrity, governance, risk and control (GRC) technology enablement, business and/or IT GRC, continuous monitoring, vendor and Read more
contract risk management and IT risk management. You will belong to an international network of specialists helping our clients transform risk functions and implement technology solutions that support risk management and governance.We will support you with career-long training and coaching to develop your skills in risk strategy, risk function design, risk management and performance enhancement. As EY is a global leading service provider in this space, you will be working with the best of the best in a collaborative environment. So whenever you join, however long you stay, the exceptional EY experience lasts a lifetime.The opportunityApplying your knowledge and experience to shape our services, you'll focus on client opportunities where your expertise can make a substantial impact. You'll apply your knowledge and experience to shape our services and motivate your team. You'll build valuable relationships with clients and develop strong capabilities, through both formal training and working with senior mentors and talented colleagues.Your key responsibilitiesThis is a role where no two days are the same – so you'll find yourself taking on plenty of new responsibilities as you go. You'll work alongside clients and colleagues, balancing your time between developing security strategies, advising stakeholders, providing workshops and supporting business development. If you're flexible and ready to adapt to a constantly changing environment, there's no better place to develop your skills. Since you'll be working directly with clients, some travel will be required.RequirementsSkills and attributes for successEffectively manage and motivate client engagement teams with diverse skills and backgrounds.Consistently deliver quality client services and manage expectations of client service delivery.Drive high-quality work products within expected timeframes and on budget.Monitor progress, manage risk and ensure key stakeholders are kept informed about progress and expected outcomes.Stay abreast of current business and industry trends relevant to the client's business.Develop and maintain long-term relationships and networks with clients and internal EY stakeholdersDemonstrate deep technical capabilities and professional knowledge.Possess in depth business acumen and demonstrate ability to quickly assimilate to new knowledge.Remain current on new developments in advisory services capabilities and industry knowledgeTo qualify for the role you must haveA recognized university degree in accounting, business, information technology, engineering, mathematics or other relevant disciplineAt least one year of relevant consulting or industry experience, preferably in a professional services environment or MNC. Candidates with lesser experience may be considered for Associate positionPractical experience and understanding of technology and business processes in providing related risk assurance and advisory considerationsKnowledge in support and optimization of accounting and/or controlling processes in SAPStrong analytical, interpersonal, communication, writing and presentation skillsDemonstrates integrity, values, principles, and work ethicWillingness to travel on overseas assignment as the need arisesIdeally, you'll also haveExperience in engaging and managing a variety of stakeholders with an ability to consult and develop remediation options, risk mitigation solutionsUnderstanding of reporting requirementsStrong project management skillsProfessional certifications such as Certified Public Accountant (CPA), Certified Internal Auditor (CIA), Certified Information Systems Auditor (CISA), Certified Information Systems Security Professional (CISSP), Certified Fraud Examiner (CFE), Certified Prince2 Professional or PMP certifiedWhat we look forWe're interested in flexible professionals with excellent problem-solving skills and the ability to prioritise shifting workloads in a rapidly changing industry. You'll also need the confidence to give professional advice and guidance to colleagues and clients from a diverse range of cultures, often with limited information – both verbally and in writing. If you're a fast learner, with strong influencing skills and a genuine passion for information system security, this role is for you.What working at EY offersWe offer a competitive compensation package where you'll be rewarded based on your performance and recognized for the value you bring to our business. We also offer you:Support, coaching and feedback from some of the most engaging colleagues aroundOpportunities to develop new skills and progress your careerThe freedom and flexibility to handle your role in a way that's right for youAbout EYAs a global leader in assurance, tax, transaction and advisory services, we're using the finance products, expertise and systems we've developed to build a better working world. That starts with a culture that believes in giving you the training, opportunities and creative freedom to make things better. Whenever you join, however long you stay, the exceptional EY experience lasts a lifetime. And with a commitment to hiring and developing the most passionate people, we'll make our ambition to be the best employer by 2020 a reality.If you can confidently demonstrate that you meet the criteria above, please contact us as soon as possible.Join us in building a better working world. Apply now.
Skills
Roles & ResponsibilitiesINTERNATIONAL FRANCHISE MANAGERReports to:Director of International MarketsWHAT YOU DO We are looking for a competent International Franchise Manager to drive new franchise recruiting and new market development of 4Fingers restaurants and makes well-developed recommendations to drive the acceleration of the International business. Partners with cross-functional partners and regional teams to identify specific opportunities for optimizing existing portfolio and effectively expanding into high opportunity new markets.KEY RESPONSIBILITIESSource, Read more
research, track and manage new oversea business franchise dealsActively manage the relationship with current and potential business contactsIndependently looking out for opportunities with authority agencies to enter into potential markets or connect with potential business partnersFollow up on new business opportunities and setting up meetingsPlanning and presenting business proposalsAchieve the business objectives and goals assignedStrategies, budget, plan and implement overall business development activitiesAssist the oversea franchisee in setting up & opening new businessEstablish and maintain effective two-way communications between franchisees and the Company in an effort to promote full understanding of the Company's strategyWork in conjunction with the internal marketing team to prepare the promotional planning guides for franchisees across various global regionsResponsible for the development and execution of the Local Restaurant Marketing program.Ensuring training, tools and communications are complete and up-to-dateManages new franchise candidate inquiries from Website, internal, and external sourcesDevelop and own the process and tools required for world class franchisingOwns management and execution of select franchise development activitiesAssists in managing franchise workouts and financial assistance plans impacting franchise agreementsAssists with updates of 4Fingers franchise policies and procedures as necessaryRepresent 4Fingers at key industry conferences, trade shows and networking events to heighten visibility of brand and growth plansRequirementsREQUIREMENTS OF THE ROLEMinimum 5 years in similar capacity with regional business developmentExperience in setting up, managing overseas franchiseProficient in business presentation, negotiation, interpersonal and communication skillsBusiness acumen with an excellent analytical skillHas good understanding of legal issues relating to overseas business developmentAbility to coordinate, facilitate and orchestrate resources across departments and functions to support business development activitiesStrong problem-solving and creative skillsPreferable with F&B or retail industry experienceWillingness and abilityto travel extensively
Skills Roles & ResponsibilitiesJob DescriptionMain Responsibilities-Report to the Head Wok Chef-Assist the Kitchen staff to do basic food preparation-Ensure the Kitchen section have everything they need and be responsible for cleaning the kitchen-Assist in managing cleanliness and hygiene of the kitchen area-Use initiative and work in a team-Assist in bi-monthly stock take-Adhere to hygiene and safety standards-Adhere to company's standard operating procedures-Any other appropriate duties and responsibilities as assignedRequirementsRequirements-Relevant Read more
working experience would be an added advantage-Strict sense of hygiene and safety standards-Able to carry out tasks quickly and competently-Able to follow instructions
Skills Roles & ResponsibilitiesJob SummaryWe're a diverse collection of thinkers and doers, continually reimagining our products, systems, and practices to help people do what they love in new ways. This is a deeply reciprocal place, where everything we build is the result of people in different roles and teams working together to make each other's ideas stronger. That same real passion for innovation that goes into our products also Read more
applies to our practices, strengthening our dedication to leave the world better than we found it.As the HR Helpline CSR, you will be looked to for supporting employee in HR policies and processes of various countries across Asia Pacific, acting as the principal liaison between employee and the various HR partners. You will play a significant and diverse HR shared services role responsible for providing regional HR Support services to the business.Description- You will serve as a primary HR point of contact for all employee and manager enquiries regarding benefits, employee data, HR systems and information sources, and payroll- You will respond to employee inquiries through phone or email by accessing a variety of tools and knowledge bases- Build, organise and review knowledge base content Help resolve non-standard employee enquiries, identifying the best means to find expert support internally or externally- Establish relationships throughout Apple's growing Asia Pacific Human Resources organisation Administer HR-related processes for internal customer, including data entry and support of Apple's HRIS tool- Develop strong internal relationships across Human Resources and with external vendors to better understand these functions and support opportunities- Share and improve processes within the HR HelpLine and across Apple's businesses Record all enquiries and resolutions in a customer relationship management system- Analyse trends and report results, bringing findings and insights from the HR HelpLine to our businesses- Help make the HR HelpLine experience truly rewarding for customers Maintain employment files and ensure archiving of files is up-to-date and accurateRequirementsKey QualificationsPreferred to have some Human Resources experience or customer contact center experience, however fresh graduate could be considered as well.Flexibility to work varied shifts on a 5-day schedule if job requiredYou have the ability to work with confidential dataExcellent interpersonal skill and enjoy talking to othersExcellent communicator with able to work at all levels of management with solid verbal and written communication skillsStrong organisational skills and able to meet deadlines; meticulous in organising workload and running the detail.Capable to work on and balance numerous activities.
Skills