Sign in or register for a JobTech account.
Jobs that require

capable

skill SGeBiz is one of Singapore's fastest growing startups. Our mission is to create a strong community of buyers and sellers in the B2B arena and solve their problems and help them grow. We specialize in an array of cutting edge digital solutions. Through our main product, Ezyprocure, we are revolutionising the F&B industry.
Our e-procurement platform enables businesses from SMEs to large Organisations ensure productivity, growth, cost savings, seamless payments and also to make smarter data-driven decisions.
We are expanding rapidly and are looking for highly motivated team players that can join us.
JD:
We are looking for few capable senior software developers, with strong communication skills, a keen understanding of problems and solving them, whoever feels comfortable talking to developers and also capable of project task planning.
You should have knowledge of Java Architecture, UI / UX /development with latest Technologies.
Web App Front End : Must Have - AngularJS, JavaScript, HTML 5, CSS, Bootstrap, Mobile UI. Angular 6.0
Back End : Java, Spring, Microservices -Must Have ORM : Hibernate -Must Have
Build Tool : Maven -Must Have.
Hosting : AWS EC2, AWS RDS -Good to Have
Database : MySQL -Must Have
Storage : AWS S3 -Good to Have
Revision Control/Source Control : Bitbucket -Must Have
Additionally we require candidates to be expert in web services/middleware, building restful API for our system
Skills
Responsibilities:
To perform reception, registration, administration of patients' visits, appointment scheduling, collection of payments in a fast paced, dynamic environment
To demonstrate care, empathy and professionalism in frontline services to patients
Dispensing medication to patients
Check and receive delivery dental supplies from vendors
To assist the dentists in all forms of dental treatment and look after patient's comfort during treatment
Assisting and directing patients in taking X-Rays
Ensures the cleanliness and sterility of dental instruments & equipment
Preparation of dental materials for the respective treatment
Provide admin support in all aspects of clinic operations and patient care
Ad hoc duties as assigned
Requirements:
Fast learner and good team player
Meticulous and positive attitude to continuous improvement
Possess excellent interpersonal & communication skills
Patient, understanding and able to display professionalism in handling & receiving patients
Experience is preferred but not necessary. On-the-job training will be provided.
Interested candidates may send their CVs to us through our career page http://www.idental.com.sg/careers/ or email it to hr@idental.com.sg.
Skills
You will work closely with a team of developers, and work with guidance from technology and business experts. Apply if you enjoy developing great applications and fit the requirements mentioned below.
Must Have:
Experience – 0 to 6 Months

Excellent written and verbal communication skills

Good understanding of Agile Software Development

Hands on experience in Spring and Hibernate

Experience in J2EE, Javascript, SQL, HTML5

Experience in developing web applications

Diploma / Degree in Information Technology/ Computer Engineering or Equivalent
Nice to Have:
Good knowledge in Spring, NodeJS, Angularjs, MongoDB

Experience in building mobile applications

Good planning, organizing and time management skills

Good analytical and problem-solving abilities with a logical approach

Attention to detail and drive for results, high personal quality standards

Promote teamwork, motivate, mentor and develop team members

Coordinate development of detailed designs, code and test suites within the team

Ability to work in a fast-paced environment and fast learner

Possess strong problem-diagnosis, creative thinking, and problem-solving skills

Articulate ideas clearly
Skills Responsibilities :Liaising extensively with external or internal clients; Analyzing clients' existing systems; Translating client requirements into highly specified project briefs; Identifying options for potential solutions and assessing them for both technical and business suitability; Drawing up specific proposals for modified or replacement systems; Hands-on individual and be able to work with local and off-shore teams to deliver projects on the technical aspects The role requires you to be Read more
hands-on and you will be involved in providing user support requires investigating and troubleshooting issues, as well as providing timely improvements/ resolutions to address problems / incidents encountered. Requirements:Minimum 4 years of relevant IT experience and technically competent in one or more of the following languages, tools and technologies: VB.Net, ASP.Net, C#.Net, Crystal Reports, MS SQL Windows Workflow Foundation, MOSS 2007, WSS 3.0, SharePoint 2010, SharePoint Foundation 2010, Visual Studio 2008 / 2010 & SharePoint Designer 2007 / 2010. Strong Analytical skills and well verse with problem resolution methodologies Strong customer-service orientation. Possess can-do attitude, initiative, creativity and able to work under stringent timeEAP No. R1766065EA Licence No. 95C5411
Skills Responsibilities;Build tools to monitor and manage production job pipe line.Support production application by being part of the on-call support.Rapid prototyping with code, using scripting language like python/Perl.Communicating with the back/front-end developer to build monitoring framework.Participate in product development.Qualifications;BS/MS in computer science Knowledge in scripting with Perl/python/shell scriptA solid technical background in supporting Big data systemHands on experience with Spark/HDFS/HIVEExcellent ability and methodology to troubleshoot and identify the root Read more
cause of issuesExpert in data structure, algorithm and passion for solving hard problems.Experience with Agile & DevOps methodologies.Be dynamic, fast working and absolutely reliable, capable of working under tight schedulesGood to have knowledge of coding in Java/ScalaEAP No. R1982267EA License No. 95C5411
Skills The Job Successful candidates will be accountable for the fulfilment of sales revenue target and market shares in the region assigned. Being a key member of the AV team, your role is to execute sales strategies in order to explore business opportunity and maximize sales prospect. You will also establish and maintain excellent relationship with potential and existing customers as well as to provide solution or product information Read more
to strengthen customer allegiance and market penetration. Desired Skills and Experience The PersonDiploma in IT, Computer Science, Business or related disciplines A minimum of 1 or 2 years' experience in sales or consulting capacity Sales experience in the Audio Video / Videoconferencing / IT solutions / CCTV is desired, experience in selling enterprise application or AV projects highly preferred Strong acquaintance in clients' business, up-to-date technology and business trend Strong in account management will be an added advantage Capable of working independently and establishing relationship with decision makers and senior executives Outspoken, mature, resourceful and aggressive with strong commitment to deliver excellent result Good presentation, interpersonal and communication skills Good command of spoken and written English Only Singaporeans and relevant pass holders need apply Candidate must possess at least Diploma/Advanced/Higher/Graduate Diploma in Computer Science/Information Technology or equivalent. Required language(s): English, Mandarin (to liaise with Mandarin speaking clients)Required Skill(s): Audio, Video, Videoconference, LED display, CCTV Preferably Junior Executive specialized in Sales - Corporate or equivalent.
Skills Headquartered in Singapore, vCargo Cloud (VCC) is the leading Infocomm Technology (ICT) solutions and service provider in Asia, specialize in offering technological solutions to governments and enterprises worldwide, in the domain of trade and logistics. We provide e-trade and e-freight solutions through VCC CamelONE platform, connecting key stakeholders in the trade and logistics industry globally; including government agencies, traders, freight forwarders, carriers and financial institutions.Backed by a team Read more
of experienced and dedicated IT and logistics professionals, VCC revolutionizes the e-logistics marketplace through designing and providing an IT infrastructure consisting of a cloud messaging platform that enables the exchange of digitalised data for cargo and financial information, allowing stakeholders in trade, logistics and supply chain to communicate and collaborate virtually on the platform, simplifying cross-border trade.On an international level, VCC's strategic partners include Asian Development Bank, International Air Transport Association, International Federation of Freight Forwarders Associations, Kenya Trade Network Agency, Mauritius Network Services. Additionally, we also work closely with Singapore government agencies including CAAS, Enterprise Singapore, IMDA, SCE, Singapore Customs, as well as chambers and industrial associations.To find out more about VCC's product and service offerings, visit www.vcargocloud.com Summary of Position The incumbent will be responsible to develop and execute suitable sales strategies to increase the adoption of VCC SG products and services to our target audience, mainly the freight forwarders and shippers in Singapore.Responsibilities To understand the products and services offered by VCC and develop a suitable sales plan to bring it to the market To develop the necessary sales pipelines by cold calls, face to face appointments, attending events & seminars etc To follow up closely on the quoted opportunities until closure and successful execution To ensure the monthly sales target are overachieved at all times To ensure the billings and payment collections are on track with assistance from Finance team. Requirements Essential:Must possess good communication skills and have good knowledge in Microsoft office 3-5 years' experience in Sales & Business Development field A fast learner with good initiative and work attitude Proactive and team player Meticulous, ability to multi-task and able to work in fast pace environmentPreferred: Prior Sales & Business Development knowledge in Customs permits declarations and related services
Skills

SingaporeResponsibilities and Duties-Be able to handle accounts and general admin duties and work independently-Be able to maintain proper document records and filing-Capable of handling daily accounting entries-AP, AR, GL Bank reconciliation, generate payments run and vendors reconciliation of purchase orders, invoices, project costing, create an expense report, etc.-The process of reimbursement claims-Maintain employee medical claims records and annual leave-Attend to incoming calls, emails, and inquiries-Prepartion and submission of Read more
GST, Tax clearance, and others- Support auditing-Other ad-hoc duties/Projects as assigned.Qualifications and Skills-At least Diploma and above in relevant field (Accountancy / Finance)-At least2 Years of working experience-Proficient in Microsoft Office (Excel, PowerPoint, Words, Outlook) and any other relevant software.-Must Proficient in both English and Mandarin ( Oral and Written )Interested Candidate, Kindly submit your detailed resume: stating your notice period, current and expected salary. Only shortlisted candidates will be notified.Job Type: Full-timeExperience:Accounting: 2 years (Preferred)Education:Professional Qualification or Polytechnic Diploma (Preferred)
Skills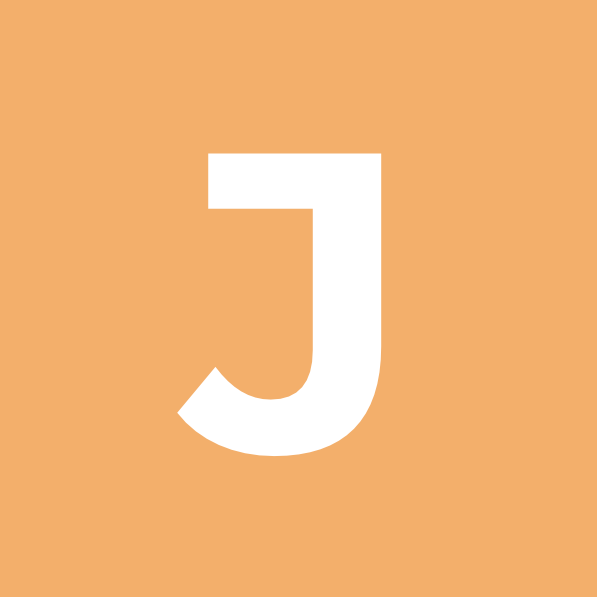 Job Title: Sales & Marketing Executive (Domestic Sales)Industry: Restaurant/Food ServicesSalary: SGD 2500 - 4000Location: Central, SingaporeAbout Company:Our client is a well-known Japanese company which offer a variety of products including seasonings, frozen foods, processed foods, beverages, sweeteners and amino acids. Established in 1973, our client has promoted and distributed their products in Singapore through the retail and supermarket channels as well as has performed performs vital functions to Read more
support the Group???s global operations.Job Description:- Sell the products of frozen food, seasoning and etc. for restaurants, Pub, Hotels, etc. (Foodservice channel), and Industrial seasonings for manufacturing use. (Industrial channel)- Increase market share and meeting sales and profit targets- Execute approved action plans and strategies towards achieving annual sales target- Develop new market and strengthen customer base- Ensure prompt payment collections- Service and manage key accounts by conducting sales visits and products presentation- Work closely with Sales Admin team to co-ordinate on delivery schedule- Perform competitive analysis and develop sales proposal- Manage stock inventory to ensure sufficient supplies to customers- Collect business information from customer/market- Work with Suppliers to provide products technical information in order to offer solution to customers??? requirementsJob Requirements:- Minimum Diploma holder in any business related studies- Preferably 2 years of sales experience.- Qualification or experience in Food Technology, Nutrition or Food Chemical is an advantage.- Good interpersonal skill and a team player.- Results-oriented and capable of meeting sales targets.- Able to start work immediately or within short notice.Compensation:- Meal allowance ($3.00/day) - Mobile allowance ($30)- Variable bonus- Group insurances, Dental and out-patient medical reimbursement.- 14 days Annual Leave (maximum 18 days)Interested applicants are invited to submit their resume via clicking the apply button.JointHire Singapore Pte Ltd.(EA License No.: 17C8920)Rick Ng (Registration No.: R1879461 )
Skills SingaporeJob Description:- Handles claims for government funding (i.e SkillsConnect, WDA) for the whole companyJob Requirements:- Singaporeans only- Minimum GCE 'O' Level and above- At least 3 years of relevant experience- Prior relevant experience is an added advantage- Meticulous, fast learner- Able to work independentlyKeen candidates, please forward your resume in Microsoft Word format.Only shortlisted candidates will be contacted.Thank you!Job Type: Full-timeExperience:HR Grant application: 3 years (Preferred)Location:Singapore (Required)
Skills