Sign in or register for a JobTech account.
Jobs that require

career development

skill Luxury Retail MNCBASIC + *HIGH COMMS* [Gross $3k-$4k] + Great company benefitsGreat Career ProgressionLocation: Town/CentralPermanent/Full Time Position; 5-days work week Our client is a well-known Luxury Retail MNC. We are seeking for talents who are fashionable, highly motivated and can communicate confidently with customers. If you're keen in luxury retail industry, this would be the desired role for you. Job Responsibilities: Responsible for day-to-day operations, achieving store salesEnsure Read more
the relationship with clients is of top-notch servicePossess initiative, meticulous and detail orientedDemonstrate enthusiasm and exhibit passion for the brand and retail industryAble to work independently with minimum supervision and guidance Job Requirements: Passion for Luxury Retail will be advantageousMinimum GCE 'N' LevelAt least 1-2 years of retail sales industryCustomer service oriented and able to commit to retail rotating shifts (including weekends)Good interpersonal and communication skills If you are interested to apply for this role, kindly submit your detailed of resume in MS WORD format with a recent photograph to [Click Here to Email Your Resume] *We regret to inform that only shortlisted candidates will be notified* EA Personnal No: R1875146 EA Licence No: 15C7543
Skills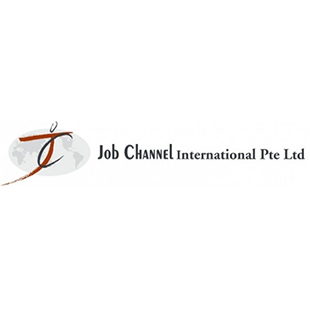 EA Licence No: 03C4201 Customer Service Officer (Medical Call Centre) About the Job:Provide excellent customer service at all times Handling all incoming telephone calls on enquiries and appointments You will also handle email correspondences, and liaise with internal & external departments for effective problem resolution To ensure that the day to day transactions performed are tracked accurately and in a timely mannerWhat it Takes:Min. GCE 'N/O' Level Preferably Read more
with 1 year of professional call centre customer service experience Excellent communication skills and telephone etiquette Passion for service excellence Computer literate and good typing skills A strong team playerWhat's in it for You:Salary: $1.6K to $2.2K (depends on experience) Office hours / Shifts available Attractive employee benefits Good career development and progression within the organizationHow to apply: Interested applicants, please email resume and expected salary to [Click Here to Email Your Resume] We regret to inform that only shortlisted candidates will be notified. Like facebook.com/JobChannel for more job vacancy updates. Posting Personnel: R1104236
Skills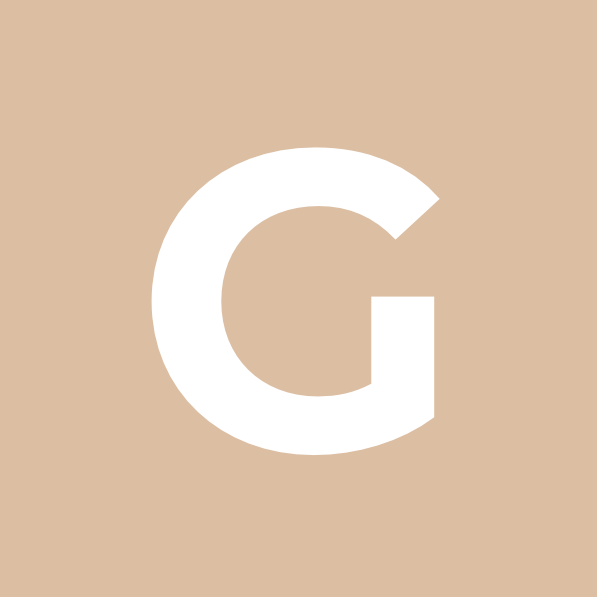 Jobs description:You will be part of a select group of highly trained financial professionals. You will be trained in the STAR program to develop and grow client relationships. To provide financial advisory services as well as appropriate financial and investment solutions and advice to mass affluent clients. To provide customers with timely information, advice and recommendations to fit their requirements.Benefits:Training provided by top professional trainers to build hard Read more
and soft skills 1 to 1 mentorship guidance Vibrant working environment Attractive remuneration packing, comprising of high basic salary and high commission scheme Flexible working hours Bonuses + Commissions + Incentives (Overseas Trips) Management fast track and career progression opportunitiesJob Requirements:A recognized university degree / diploma Required language(s): English Sales experience preferred Strong interpersonal, communication skills and good at tele-consultingSelf-motivated, with strong sales drive & energy to work independently and as a team
Skills The Scope Our new advisers will undergo expert training at the start of their career where we will provide a comprehensive breakdown of the suite of financial services and solutions. By providing a robust and holistic environment, you will be able to flourish and work independently as well as in a team. As a financial adviser, your tasks will differ from day-to-day but it will generally include maintaining Read more
clients' portfolios, keep up-to-date with market trends and analysing new and existing business strategies. Leading Purposeful & Meaningful Lives We practice our financial advising purposefully, with clear goals and a spirit of succeeding through collaboration. Basically, the notion of 'An individual with no goals or aspirations is like a ship with no sails'. The corroborative factor between inspiration and achievement, coupled with the determination to nurture aspiring individuals, is the heart of our business. Similarly, we strive to groom these individuals to be dedicated and principled financial advisers who yearn to propel further in the financial services industry. BenefitsEarning Potential Career Progression Work Life-Balance Personal Incentives
Skills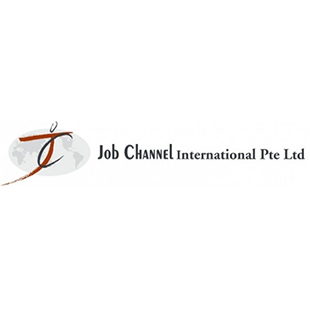 Sales Executives (Outdoor) (Central,$2.2k - $2.5k + Commission) What About the Job:Establishing contact and developing relationships with clients; recommending solutions. Source for new client and maintains relationships by providing support, information and service call. Identifies product improvements or new products by remaining current on industry trends, market activities Achieve and hit sales KPIs as assigned by the company.What it Takes:Candidate must possess at least a GCE 'O' / Read more
Nitec / Diploma Able to work independently Excellent communication and presentation skills. Min. 2 years outdoor sales experience preferred. Basic knowledge on electrical productsWhat's in it for You:Central Salary: $2.2k-2.5k (Basic) + Commission. Attractive employee benefits Good career development and progression within the organization What are You Waiting for? Interested applicants, please email resume and expected salary to [Click Here to Email Your Resume] We regret to inform that only shortlisted candidates will be notified. Like facebook.com/JobChannel for more career tips and job vacancies updates. Posting Personnel: R1104236
Skills To support Shilla's rapid expansion in Singapore, we are recruiting for Beauty Advisors to join our growing family. The Beauty Advisor will provide customer with beauty touch, elevate customer experience through providing excellent customer service, maintaining good customer relationship, sharing of product knowledge and expertise. You must be passionate about beauty products, sales driven and a good team player. We provide excellent training and career progression opportunity. ResponsibilitiesBe Read more
a Shilla ambassador and portray a professional and customer oriented image at all times. Welcome every customer and elevate customer service experience through good customer service, sharing of solid product knowledge and expertise. Recognize sale opportunities when dealing with customers and be able to capitalize on upselling / cross presentation of items or services at point of service. Drive and achieve individual sales target on a monthly basis, in a team environment. Perform inventory replenishment as and when required. Maintain basic housekeeping and abide to all operation procedures. Operate POS cash register and handle various mode of payment. Any other duties as per assignedRequirementsMinimum GCE 'O' Level with prior cosmetic and perfume sales, travel retail background is highly desirable. Great passion for Perfumes & Cosmetics and work towards to achieve sales goals Strong customer service mentality, proactive and willing to learn attitude Good team player with a positive personality Able to work on weekend and public holiday Bilingual with the ability to speak third language an added advantage Must be comfortable to work in Changi Airport Only those with legal rights to work in Singapore can applyWhat we provide5 days' work week (Fixed Shift from 10pm to 7am / Weekends and Public Holiday inclusive) Attractive remuneration package (Basic + Commission + Incentives + Vouchers) Uniform, Grooming, Night Shift and Shoe allowance Excellent training opportunities provided with exposure to in-depth brands trainingInterested candidates, you can apply the position by sending your resume to: via APPLY NOW button Please bring along your resume, a copy of your identity card and educational certificates/testimonials. (Only short-listed candidates will be notified)
Skills Luxury FashionATTRACTIVE BASIC Career ProgressionLocation: Town/CentralFull-time position; 5-days work week MAIN PURPOSE To manage the sales, operations, and staff development of the retail & outlet stores in Singapore to achieve maximum profitability, compliance with company procedures and excellence in customer service.KEY RESPONSIBILITIESEnsure the highest level of customer service is being provided in area stores Work with Store Managers to achieve sales goals Delegate duties and responsibilities to foster Read more
a sense of ownership among Store Managers and to increase efficiency of store operations Ensure consistent management, operational practices and customer service in all stores in area Serve as the market expert, ensuring that the Brand is consistently represented to Kate Spade standards across divisions Oversee maintenance of accurate inventory recordsJOB REQUIREMENTSBachelor's Degree with prior experience in an upscale retail environment, including 4 years as a multi-store manager; or previous management experience as a multi-store manager preferred Excellent communication and interpersonal skills. Ability to work with and motivate multiple levels within the brand's organization Pro-active problem solver – ability to assess an issue and develop action steps for resolution Must demonstrate the ability to effectively communicate important issues related to Market to the brand's Management, and partner on solutionsIf you are interested to apply for this role, kindly submit your detailed of resume in MS WORD format with a recent photograph to [Click Here to Email Your Resume] *We regret to inform that only shortlisted candidates will be notified* EA Personnal No: R1875146 EA Licence No: 15C7543
Skills ResponsibilitiesDevelop and implement leasing strategies and plans for commercial / industrial activities of the Company appointed projects. Generate new leasing leads and source prospective tenants. Work with Team leaders to strategize sales events / promotions etc. Responsible for lease documentation with the owners / developers. Prepare all sales and lease management reports. Build networking relationships with internal /external potential sales agents. Maintain good working relationships and provide professional Read more
service to clients. Perform any other duties that may be assigned from time to time.RequirementsDegree / Diploma in Real Estate / Building or its equivalent. Minimum 2 to 3 years of working experience in commercial / industrial / retail property leasing.Must have experience in managing commercial / industrial lease matters. Knowledge in local planning, regulations and land laws would be an advantage. Someone who is meticulous, systematic and organized person. Able to work independently as well as a good team player. Possess strong communication and interpersonal skills.Candidates with a minimum of five (5) years of relevant work experience may be considered for Managerial position.Other Information Working Location : Toa Payoh Monday to Friday: 8.30am to 6pm Benefits Conducive working environment, comprehensive training will be provided, great career progression, annual leave (up to 21 days), festive leave (extra 3 days' leave to celebrate chosen festive), overseas staff outing, birthday voucher $50, medical and insurance benefit etc. Interested candidates are invited to submit a comprehensive resume, stating the expected salary and date of availability. We regret that only shortlisted candidates will be notified.
Skills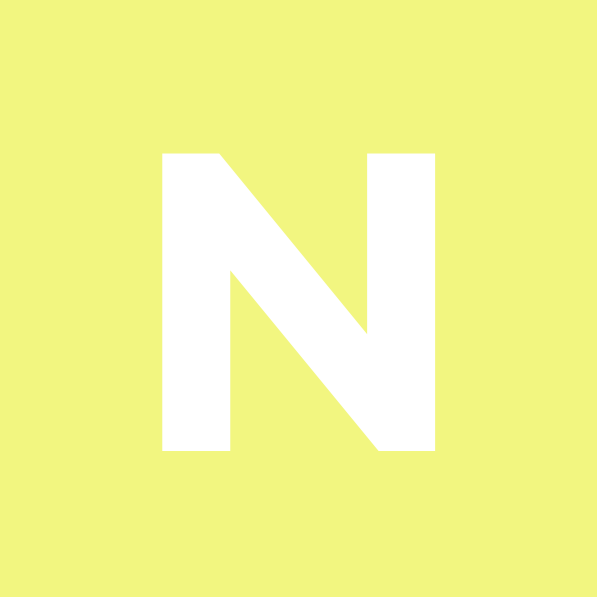 Roles & ResponsibilitiesIn this key position, you will be responsible to manage the full end-to-end project of our NG solution, from design to deployment into customer environments. Working closely with our clients as well as with our partners, you will understand their requirements and unique challenges, and provide them with 3rd level support. You will also support both Sales and Product teams as a subject expert.RequirementsYou are a Read more
dynamic professional, curious and eager to lean, who is willing to travel abroad on short-term assignments (up to 50%). You are agile and flexible, with solid problem-solving skills. You are a natural team player, who is comfortable in collaborating with transversal team, while showing high autonomy. You possess strong customer orientation and excellent communication skills.- Computer science degree with 10 years' experience in customer support or consulting - Experience in IT banking environment is a plus - Excellent knowledge of Linux systems and SQL database environments - Good knowledge of Scripting skills (bash, python)Why join us- Excellent career development opportunities - An international experience with a global customer base - A dynamic environment with motivated colleagues - The opportunity to be a part of an exciting adventure.This is an exceptional opportunity to join a fast growing successful and innovative company- Familiar in data analytics and big data technologies (Elastic or Apache Hadoop / Spark) - Fluent in English, any other languages an asset
Skills Are you bored of a desk-bound job? Is your performance not fully recognized and renumerated? Keen to embark on a superior effort reward ratio career?Our company is expanding and we are looking for Sales Advisory Executive to join our dynamic and supportive team.WHAT WE OFFER: - Excellent starting pay (fixed) + incentives + bonuses - Progressive training and mentorship programs - Work-life balance - Good career progressionWHAT WILL Read more
YOU BE DOING: - Market understanding on the needs of diverse clients - Coordinate and provide solutions to clients on business planning - Assist in liaising and providing consultancy to clients in wealth management - Continuous upgrading and learning on new solutions initiatives - Client-facing roleWHO ARE WE LOOKING FOR: - At least full GCE A level/Diploma from recognised institutions - No prior experience is welcomed - Driven and hardworking individual - Individuals with keen interest in business development and consultancy roleInterested? Click the 'Apply' button and attach your resume. We look forward to get to know you.
Skills