Sign in or register for a JobTech account.
Jobs that require

centos

skill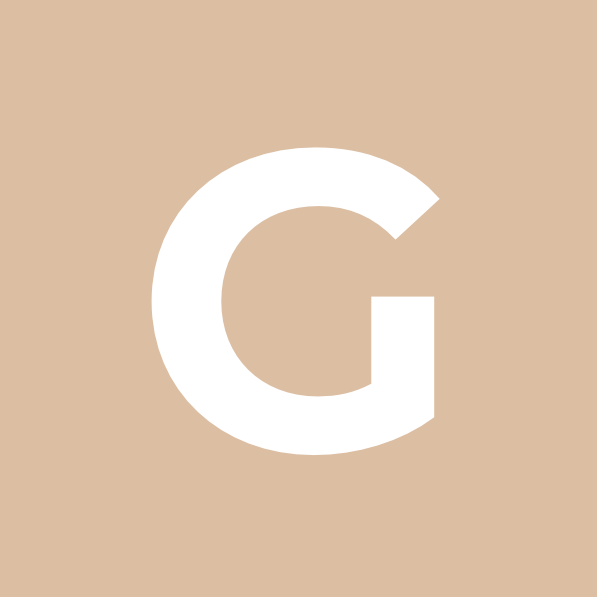 RequirementsDegree in IT related disciplines and/or Computer/ Electronics Engineering. Min. 7 years' experience in IT field/ Management / Digital Cinema. Managerial RoleNetwork Skillset Knowledge of Linux operating systems such as Ubuntu, CentOS And Windows operating systems such as Windows 7/8/10, Windows server 2008/2012 Hands on experience on Linux shell Knowledge of VM & Cloud Platform Basic knowledge of PC and server hardware troubleshooting Knowledge of SNMP monitoring tools Read more
like SolarWinds, WhatsUp Gold etc... Added advantage: Knowledge of programming languages such as Java, Python, PHP, CSS, Javascript, HTML Knowledge of data base such as MySQL, Postgres Background of Digital Cinema equipmentCCNA/CCNP Cisco IOS (mandatory) Junos (mandatory) Cisco NXOS/XR Fortigate Brocate FabOSResponsibilitiesProject Management Supervise a group of engineering team and monitor day-to-day operation. Disseminate information among the team and coordinate with other teams. Lead in implementation of IT solutions for customers and manage successful timely installations, including testing new software solutions Liaise with customer's technical team to complete projects and troubleshoot any issues Lead and manage Network Operation team to fulfil the following roles and responsibilities: Ensure daily provisioning jobs are performed and delivered on time Ensure daily service support are responded and resolved within SLO Plan service/rotational standby roster -> for PH / weekends Ensure necessary maintenance contracts are still valid for all existing services Function as a bridge of cooperation between team and Helpdesk managers Provide support and escalation for engineers 24/7 Provide support for external teams that may require assistance beyond engineers Ensure all tools needed by engineers to perform job are available Ensure integrity and uptime of infrastructure (ISP and hosting) and operational tools Provide network support to System Operation team as needed Provide report to Senior Management about status of key tasks as well as daily operations on a weekly basis. Take initiative and lead for team's technical improvement and brush up Take initiative and lead to deploy new services to operation team.Interested candidates, please send your CV with Current & Expected Salary and Date of Availability by:Email to [Click Here to Email Your Resume]All information provided by applicants will be treated in strictest confidence and used only for processing their application.
Skills Roles & ResponsibilitiesTechnical Operation Engineer is on a mission to manage all aspects of technical operations to ensure all Shopee services and platforms are running healthily 24/7 and to provide supreme user experience to our customers. As a part of this team, your tasks include but not limited to setup and maintain monitoring systems, design and build high availability service architecture, manage huge numbers of servers using automation Read more
tools and build up operational platforms.Job Description:Setup, manage and maintain Shopee product applications and servicesParticipate in product system design, optimization and capacity planningSetup and maintain monitoring of technical performance and statistics of Shopee productsCommunicate and coordinate with Product Managers, Developers and Infrastructure teamPerform regular and ad-hoc server-side deployments, releases and troubleshootingPrepare routine operation documentationRequirementsRequirements:More than 3 years of relevant experienceBachelor's or higher degree in Computer Science, Engineering, Information Systems or related fieldsExtensive and hands-on knowledge with Linux operating system (Ubuntu, CentOS, etc.)Knowledge of Computer Network (TCP/IP, DNS, etc.), Computer Organisations and OSHands-on experience with at least one of the programming languages: Bash, Python, LuaStrong analytical and problem-solving skills with the ability to thrive under difficult and stressful situationsGood time management skills to work efficientlyPassion and high sense of responsibility for workFast learning ability and a good team playerDetailed-oriented, cautious and prudentSkills below are optional but preferable:Experience with automation tools like AnsibleExperience with monitoring tools like Nagios, Zabbix, etc.Experience with load balancing tools like LVS, Nginx, Openresty or HAProxyExperience with container technology such as Docker, KubernetesExperience with High Availability system design and Server Deployment ProcessExperience with DevOps
Skills Roles & ResponsibilitiesPrimary Responsibilities and Accountabilities• Performs system support duties to meet user requirements and resolve problems.• Assists users with inquiries pertaining to software and hardware performance.• Assists in the design, deployment and maintenance of all Linux-based systems for Lucasfilm Singapore• Acts as a liaison for Lucasfilm with outside systems vendors to obtain service and support for Linux systems.• Recommend the best technology possible to solve a problem Read more
or project, regardless of brand, vendor, or platform. Remains open to non-traditional solutions.• Works cooperatively with other departments/groups to solve issues and improve overall workflow of production.• Documents all processes, procedures and operations for both internal needs and end users when required• Liaison with managers and systems administrators to meet the highest demands of the system uptime• Participate in periodic off-hours downtime performing upgrades, installations, etc. RequirementsEducation / Experience:• At least a Bachelor in Science or Computer ScienceRequired Skills / Competencies:• 5 years hands-on experience with Linux (CentOS preferred), system administration, operating system support, and shell scripting• Programming skills in administrative languages, shell scripting, and PERL/Python/Bash is required• Strong scripting and automation skills• Knowledge of DNS/NIS required• Knowledge and exposure to multi-terabyte SAN infrastructure a plus• Experience with Apache web farm support• Experience with large scale multiprocessing hardware and software systems.• Excellent communication skills both written and verbal.• Professional and friendly service oriented demeanor with co-workers• Self-motivated energetic team player who can work alongside others to maximize team performance.• Solid decision-making, problem solving, and organizational skills.• Proactive and willing to complete unassigned tasks and take on tasks beyond job scope.Preferred Skills / Competencies:• Experience in a CG production studio environment is a plus• Solaris and/or Oracle experience a plus
Skills

Roles & ResponsibilitiesWhat Will You Do(a) Project Support:Assist in managing project schedule, project risk and issue registry.Assist in projects charter, task list and procurement related process.Assist in planning, designing, and implementing stages during the project cycle.Assist in process improvement and compliance strategies.Ensure projects status are updated regularly.Involve in the installation, configuration and upgrade of any related IT infrastructure during project implementation.Ensure a proper project documentation and handover process Read more
smoothly to Operations Preparing specification documents and user guides for the users when require.Work closely with vendors and other team members to troubleshoot complex issues and document solutions.Ensure industry best practices are in place for server, network, storage and cloud solutions.Confirm project requirements by understanding user requirements; conferring with others in the project team.Suggest and comply on project for technical specifications.Conducting site survey related to projects.Manage and track Change Request.Perform User Acceptance Test, project documentation and document sign-off.(b) Operation Support:Complete data backup and restore tasks.Management and operation of Microsoft and other public and private Cloud technologies.Manage assigned tickets to ensure SLA compliance and customer satisfaction.Provide root-cause analysis, contribute to knowledge base, and provide recommendations for continuous improvements to workflow, process, and technology.Tasks related to risk management and security compliance including vulnerability scanning, Software, OS, Database and application patching and upgrades, measured against SLAs.Complete data backup and restore tasks.Required to be on rotational standby support duties, and support 24/7 during standby duties.On rotation basis within whole Infrastructure team, average about 4 or 5 times per year.RequirementsWhat Do We WantAbility to provide and suggest IT solutions based on best practicesStrong understanding on Project ManagementIn depth understanding of IT infrastructure in terms of server, network, storage and cloud solutionsGood understanding of ITIL processes including Service Desk, Incident, Problem, Change and Configuration ManagementBachelor of Science (BSc) Degree in Computer/Information Science or equivalent2-5 years Systems Administration experience supporting enterprise datacentre / cloud solutionsExperience and understanding with Cloud and Virtualization technologiesExperience deploying High Availability solutions on operating systems and databaseExperience in full project involvement and timeline managementRelated technology certification preferred:MCSA/RHCTServer+, Network+, or Security+ certificationExperience supporting one or all of the followingEnterprise Systems – Active Directory, Exchange, Dynamics, etc.Understanding of operating systems including, but not limited to:Windows Server 2003, 2008, 2012, 2012 R2, 2016Red Hat Linux / Ubuntu Linux / CentOS LinuxUnderstanding of various services such as DNS, SMTP, SNMP, SSL and SSHITIL v3 foundation certification is an added advantage.Possess strong interpersonal and communication skills.Ability to work independently under pressure to meet system performance service levels. Self-motivating and excellent customer handling skills.Able to work in high stress environment.Capable to prioritize and control activities and deliver results within resource constraints.Ability to work effectively as part of a team.Able to work beyond office hours during project implementation stage.Communication with end-users, vendors and co-workers in a clear and professional manner is an absolute must.Desire to learn new tools and technologies in support of a very diverse set of customers, and use system analysis techniques and procedures, including consulting with users, to determine hardware, software, or system functional specifications.
Skills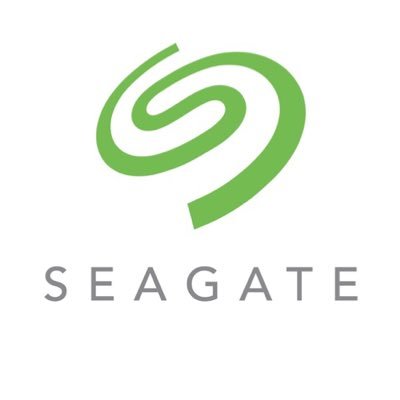 190249 Software Engineer (Research Group) (Open) As a member of Seagate Research Group, Software Lab, you will apply knowledge of storage architecture to develop Linux kernel and user space software modules supporting Seagate and industry-wide storage innovations. You'll be responsible for enhancements within an existing software architecture as well as improvements to storage's overarching architecture. Responsibilities Maintain Linux SCSI and NVMe stack components to support new storage technologies Read more
Support the PCIe/NVMe/storage/FS stack under Arm and X64 Provide advanced escalation customer storage support for key customers and CSPs Design test cases, debug, and fix-validate various kernel storage and application exceptions   Requirements: Proficiency in using Linux open source software and management tools Demonstrate programming proficiency in one or more languages (such as C, C++, assembly, Python, etc.) Experience using software/firmware and hardware development tools Self-motivated, willingness to learn and be able to comprehend and apply new knowledge quickly and effectively on the job Bachelor's/Master's/ PhD degree or equivalent work experience Experience with FPGA programming/design will be an added advantage Preferred Experience with Centos or Debian / Ubuntu and RPM packaging A solid understanding of Linux memory/storage systems. Experience working with the open source community, with a healthy GitHub record. Experience with interface protocols and enterprise storage architecture, SAS, NVMe Job Family: Engineering Professional
Skills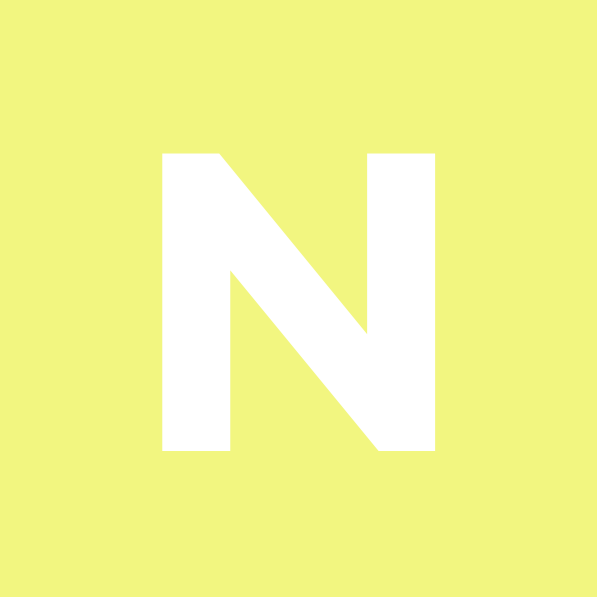 Roles & Responsibilities- Senior System Engineer is an IT technical position responsible for design and provision of ICT services for enterprise infrastructures. Manage and coordinates with other divisions, vendors and subsidiaries to implement the comprehensive ICT services to satisfy customer.- Provide guidance and adequate training to engineerSupport Pre-Sales and PM team at early requirement phase providing technical consultation and working out details solution in large and complex projects.Support Read more
Pre-Sales to design and rollout solutions and Scope of Work to meet customer.To lead as a technical PM in many instances. He will be responsible for the planning and scheduling to see through the project through its completion.Perform implementation works within the customer requested delivery date and report site status to PM.Produce technical documentation for Implementation (Installation & Configuration) / UAT/ technical operation manual.Beside onsite installation, daily activities include change management, maintenance (design related troubles), trouble isolation, resolution and root cause analysis.Perform improvement of current environment on processes/system / tools.Support product team working out detail service design and conducting PoC.Perform other duties as required by management. RequirementsDegree in Engineering or IT.Minimum 5 years of experience related field.Demonstrates proficiencies and experiences in stated skillsExperience in design/deploying office 365 and Microsoft Azure. Knowledge of Azure Stack will be an added advantage.Experience in design/deploying/migrating Microsoft Hyper-V solutions, VMware solutions like vSphere ESXi, vCenter, Linux (Redhat, CentOS), backup solutions like Veeam, ArcServe UDP & NetBackup.Knowledge of Nutanix and VMware Horizon view will be an added advantage.Working knowledge of IBM, HP, Dell and NEC computing hardware.Working knowledge of SAN and NAS (e.g. HP, NetApp, EMC, others).Knowledge of IaaS, PaaS, SaaS, public, private and hybrid cloud, VDI.Network troubleshooting skills.Good knowledge of IT security and ICT operations.Ability to work as a technical lead and as a participant in a team environment.Related technical certification are advantage: Nutanix, Azure, Azure Stack, AWS, Office365, VMware Horizon View.
Skills

Roles & ResponsibilitiesIn charge in cloud infrastructure maintenanceResponsible in systems administrationPerforming production system commissioningDevelopment technical specificationRequirementsAt least 1 year of experience in Cloud, Microsoft Azure & Amazon Web Services (AWS)Hand on experience with Windows Server 2008 R2 & 2012 and Active DirectoryProficient in cloud backup solutionIn-depth understanding with Centos and Ubuntu/Debian based distributionsStrong foundation in web hosting environmentsInterested candidates who wish to apply for the advertised position, please Read more
email us an updated copy of your resume:Email Address: [Click Here to Email Your Resume]EA License No.: 13C6305Registration No.: R1333012For candidate who applied for the advertised position is deemed to have consented to us that we may collect, use or disclose your personal information for the purpose in connection with the services provided by us.
Skills Roles & ResponsibilitiesPosition SummaryAs a back-end developer, your primary focus will be development of all server-side logic, definition and maintenance of the central database, and ensuring high performance and responsiveness to requests from the front-end. You will also be responsible for integrating the front-end elements built by your co-workers into the application. A basic understanding of front-end technologies is therefore necessary as well.Job DutiesBuild web services and web Read more
applications using primarily PHPIntegrate the UI created by front-end developers with server-side logicUse best practices in software design to build reusable code and librariesBuild secure, fast and scalable web applicationsImplementation of database schemasIdentify issues and implement solutions to complex problems in large scale backend infrastructureWork closely with the PM, front-end and design teams to define feature specifications and build the next generation products RequirementsApplicant with 3 or more years of experience, the following are the skills requiredClear proficiency in PHP, HTML, JavaScript and Relational Databases (MySQL, MariaDB, PostgreSQL) is a mustExperience working with an MVC Framework such as Laravel (considered a plus), Symfony, CakePHP, Zend or CodeIgniterProficient understanding of code versioning tools, such as Git and Git FlowExperience in Any of the Following is Considered an Advantage / BonusExperience in Caching servers such as memcached, RedisBasic Experience in Test Driven Development environment and the use of unit testing suitesBasic server management in Linux (Ubuntu/CentOS)Development using a MacOS environmentSoft Skills Required:Ability to work under pressure and tight deadlineExcellent personal organisation and the ability to prioritise and carry out multiple tasksAbility to solve problems and adapt quickly to new amendmentsComfortable working without routine supervisionExcellent interpersonal skills and ability to communicate with all level of people
Skills

Roles & ResponsibilitiesTechnical lead of a set of work packages in a projectContributing to architecture and standards across the departmentBe the technical contact for the teamTechnology expert in a specific areaDesign and develop new componentsTake ownership of the solutions, their architecture and non-functional qualities in production.Work as part of a Build-Run team, including teams of external vendors, developers and architects to guide and assist in delivering business requirementsHave Read more
close interaction with the businessContribute to common development practicesHelp identify new talent in the marketInspiring and mentoring developers by being a role-model as you work together in the Build-Run teamContinuous improvement of technology and processWork with in-house and external stakeholders RequirementsBSc in Computer Science or other relevant fieldMore than 8 yearsProfessional skills in AWS (e.g. EC2, EBS, S3, ELB, SQS, ElasticCache, ECS, EKS, CloudFront, ElasticIP, Route53, Redshift, RDS)Ability to code (Bash, Powershell, Python, Ruby or Java/C/C++/Perl/PHP)Professional skillsLinux (Ubuntu, RHEL, Centos) and WindowsSource-control knowledge. Eg. GIT, Perforce. Branching, pull, push, commits, etc.Strong understanding of CI/CD pipelines.Running production infrastructure with fully automated principlesStrong hands-on coderCommunicationDecisivenessModelling skills (UML)Conceptual thinkingAttention to qualityGet stuff doneLifelong learnerShares knowledge with othersSeeks to understand underlying requirements and business rationaleAppreciation of business domains in generalConsiders Software Architecture as part of developmentPassion for gaming
Skills Site Reliability EngineerJobTitle:Reliability EngineerLocation:Singapore JobDescriptionResponsibilities •Collaborating with software engineers & APAC infrastructure to design a robust and performant infrastructure•Working with external vendors to plan for and integrate new technologies; seamlessly•Designing and documenting procedures to be used as standard operating guidelines•Real-time support of critical service disruptions•Proactively analyse client environments and identify opportunities to improve performance•Leveraging your diverse technical skills to educate others•Demonstrate the ability to provide exceptional verbal and Read more
written customer communications•Facilitate the restoration of services•Facilitate and support lessons learned reviewsSkills& Experience:•Bachelor's Degree or equivalent experience required•5+ years of overall experience•2-4+ years of operations experience in a high-availability Linux environment (CentOS/RHEL)Qualifications•Foundational knowledge of VMWare or other virtualization solutions•Expertise with one or more of the following scripting languages: Ruby, Bash, Powershell, Node.js or Python•A passion for automated, scalable, and repeatable infrastructures.•Good knowledge of standards of web such as Tomcat, HAProxy, Nginx, Redis, etc•Deep knowledge of Linux system internals and the command line.•Hands on experience with monitoring and logging tools such as Datadog, Logstash, etc•The ability to prioritize tasks, work independently, and respond to emergent issues accordingly•Exceptional interpersonal communication skills and work well within a team•A strong sense of ownership over system uptime and performance•Basic knowledge of Windows Systems Administration•Experience working with ticket management and knowledge base systems like Service Now, JIRA and ConfluenceAdded Advantage: •VMware vCenter experience•Storage technologies•A history of capacity planning and establishing technical roadmaps for future scaling•Experience in managing automated build, test, and deployment infrastructures•Any open-source side projects that display your passion and prowess•Networking experience (LB, WAF..)AboutCognizant: Cognizant (NASDAQ-100: CTSH) is one of the world'sleading professional services companies, transforming clients' business,operating and technology models for the digital era. Our unique industry-based,consultative approach helps clients envision, build and run more innovative andefficient businesses. Headquartered in the U.S., Cognizant is ranked 195 onFortune 500 2017 and is consistently listed among the most admired companies inthe world. Learn how Cognizant helps clients lead with digital at www.cognizant.com or follow us on Twitter: Cognizant. #LI - CTSAPAC
Skills