Sign in or register for a JobTech account.
Jobs that require

certified internal auditor

skill 6 months Contract (Renewable)$4500 - $7000 nego Boon Lay (Tertiary institute)Responsibilities:Assist Audit Senior Management with the preparation of the internal audit plan as well as appropriate Management and Audit Committee reporting. Plan and undertake operational, financial, compliance audit engagements in line with IIA Standards Where external resources are involved, work with Audit Senior Management to manage the audit vendor in the execution of audit fieldwork, including review of Read more
outcomes, reports, to ensure audit work provides appropriate assurance and completeness in scope. Monitor the follow-up, tracking and completion status of all identified findings and recommendations as agreed with management and establish if they have been carried out to an acceptable level. Carry out and oversee any other ad-hoc work as required (e.g. Investigations or Project Reviews). Assist in report preparation and administrative matters on daily operation.Duration:6 months Contract (Renewable)Salary:$4500 - $7000 nego*Depending on qualification & experienceWorking hours:Mon – Thurs: 8.30am to 5.45pm Fri: 8.30am – 5.15pmLocation:Boon Lay (Tertiary institute)Requirements:Minimum University degree Minimum five years of internal audit experience Professional Qualification (e.g. CIA, CISA, CPA, CFE) would be a big plus Industry knowledge would be a plus Good understanding of internal controls, risk management, corporate governance, regulatory compliance, and internal auditing standards and accounting principles Possess good business acumen and have an inquiring mind Good written/verbal communication skills Good interpersonal skills in dealing with people and build working relationships Have knowledge of data analytic tools would be a big plus Meticulous, highly analytical to detect control weaknesses & red flags, process-driven self-starter with the ability to work independentlyInterested applicants, kindly email your detailed resume (MS Word format is preferred): [Click Here to Email Your Resume] (Reg No: R1107390) Please ensure that applications sent through email are no bigger than 1Mb. We thank all applicants for your interest but regret to inform that only shortlisted candidates would be notified. Success Human Resource Centre Pte Ltd (EA License Number: 97C4832) 1 Sophia Road, Peace Centre, #06-23/29 Singapore 228149 T: 6337 3183 | F: 6337 0329 | W: www.successhrc.com.sg
Skills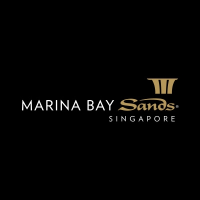 Job ScopePerform data analysis and be the point of contact for team in identifying data outliers to support risk based audit approach. Assist in establishing risk based audit work programs to effectively evaluate operations, based on best practices, regulatory requirements, and the operating environment. Observe and examine transactions, documents, records, reports, and procedures; prepare audit work papers recording and summarizing data pertinent to assigned audits. Identify and recommend Read more
opportunities to increase efficiency and effectiveness of operations while maintaining adequate controls to safeguard company assets. Demonstrate teamwork by responsively cooperating with other engagement team members, sharing information and ideas, accepting constructive feedback, and accepting additional assignments when appropriate. Work closely with internal audit management in promptly communicating issues and concerns as they relate to audit assignments and the general operation of the department. Reviews the work of other team members and challenges their understanding of audit areas and processes to assure adequate coverage. Communicate appropriately to process owners and management during and at the conclusion of fieldwork with regard to audit findings. Prepare formal written reports covering the results of audits and present audit findings and recommendations to executive management. Maintain excellent management client relations while communicating issues, concerns, and recommendations to management clients. Assist other internal auditors in maintaining excellent management client relationships. Perform follow up procedures to ensure agreed upon actions plans have been implemented by management as directed. Coordinate effectively with global audit team to complete global projects as assigned Maintain current knowledge of regulatory requirements and professional standards. Assist with training of staff members in data analytics, internal audit techniques, organizational issues, and departmental procedures and protocols. Participate in departmental initiatives and projects to develop a world-class internal audit function. Continue professional development through membership and participation in professional associations, development and presentation of in-house training programs, and continuing professional education. Perform other related duties as assigned.Job RequirementsPossess a Bachelor's degree, in Information Technology, Data Science, Science (Mathematics/ Statistical & Analytics) or equivalent/related field. Minimum 3 years of IT Audit experience. Experience in using data analytics and statistical tools (e.g. ACL, IDEA, Spotfire, SAS, etc.) is a must.CPA, CISA, CISM, CIA or certifications related to data science, big data or working towards a certification is highly preferred. Well-developed analytical, interpersonal, and communication (both written and verbal) skills. Must have a working knowledge of auditing standards, principles and techniques. Prior experience at a "Big Four" public accounting firm is highly desirable. Working knowledge of MS Office Suite. Knowledge of Sarbanes-Oxley requirements and auditing / data analysis or security administration experience in iSeries and Windows environments preferred. Ability to work in a continuously changing environment.
Skills Roles & ResponsibilitiesWe enhance performance through creating risk-enabled organizations. We help clients identify important risks, design frameworks to manage them and improve the effectiveness and efficiency of risk management. As a risk transformation professional, you will be addressing client issues such as business performance variability, business and process controls transformation; application security integrity, governance, risk and control (GRC) technology enablement, business and/or IT GRC, continuous monitoring, vendor and Read more
contract risk management and IT risk management. You will belong to an international network of specialists helping our clients transform risk functions and implement technology solutions that support risk management and governance.We will support you with career-long training and coaching to develop your skills in risk strategy, risk function design, risk management and performance enhancement. As EY is a global leading service provider in this space, you will be working with the best of the best in a collaborative environment. So whenever you join, however long you stay, the exceptional EY experience lasts a lifetime.The opportunityAs part of our governance, risk and compliance team, focusing on high-impact opportunities, you'll extend your capabilities in governance, risk and compliance. Applying your knowledge and experience to shape our services, you'll focus on client opportunities where your expertise can make a substantial impact. You'll apply your knowledge and experience to shape our services and motivate your team. You'll build valuable relationships with clients and develop strong capabilities, through both formal training and working with senior mentors and talented colleagues.Your key responsibilitiesThis is a role where no two days are the same – so you'll find yourself taking on plenty of new responsibilities as you go. You'll work alongside clients and colleagues, balancing your time between developing security strategies, advising stakeholders, providing workshops and supporting business development. If you're flexible and ready to adapt to a constantly changing environment, there's no better place to develop your skills. Since you'll be working directly with clients, some travel will be required.Skills and attributes for successEffectively manage and motivate client engagement teams with diverse skills and backgrounds.Consistently deliver quality client services and manage expectations of client service delivery.Drive high-quality work products within expected timeframes and on budget.Monitor progress, manage risk and ensure key stakeholders are kept informed about progress and expected outcomes.Stay abreast of current business and industry trends relevant to the client's business.Develop and maintain long-term relationships and networks with clients and internal EY stakeholdersDemonstrate deep technical capabilities and professional knowledge.Possess in depth business acumen and demonstrate ability to quickly assimilate to new knowledge.Remain current on new developments in advisory services capabilities and industry knowledge.RequirementsTo qualify for the role you must haveA recognized university degree in accounting, business, information technology, engineering, mathematics or other relevant disciplineAt least 5 years of relevant consulting or industry experience, preferably in a professional services environment or MNC.Understanding of reporting requirementsPractical experience and understanding of technology and business processes in providing related risk assurance and advisory considerationsStrong project management skillsExperience in engaging and managing a variety of stakeholders with an ability to consult and develop remediation options, risk mitigation solutionsExperience with implementation of Commercial Controls Modernization program including development, testing and exception managementProficiency with Microsoft Excel, Access, Word, and PowerPointStrong analytical, interpersonal, communication, writing and presentation skillsDemonstrates integrity, values, principles, and work ethicIdeally, you'll also haveProfessional certifications such as Certified Public Accountant (CPA), Certified Internal Auditor (CIA), Certified Information Systems Auditor (CISA), Certified Information Systems Security Professional (CISSP), Certified Fraud Examiner (CFE), Certified Prince2 Professional or PMP certifiedWhat we look forHighly motivated individuals with excellent problem-solving skills and the ability to prioritize shifting workloads in a rapidly changing industry. An effective communicator, you'll be a confident leader equipped with strong people management skills and a genuine passion to make things happen in a dynamic organization.What working at EY offersWe offer a competitive compensation package where you'll be rewarded based on your performance and recognized for the value you bring to our business. We also offer you:Support, coaching and feedback from some of the most engaging colleagues aroundOpportunities to develop new skills and progress your careerThe freedom and flexibility to handle your role in a way that's right for youAbout EYAs a global leader in assurance, tax, transaction and advisory services, we're using the finance products, expertise and systems we've developed to build a better working world. That starts with a culture that believes in giving you the training, opportunities and creative freedom to make things better. Whenever you join, however long you stay, the exceptional EY experience lasts a lifetime. And with a commitment to hiring and developing the most passionate people, we'll make our ambition to be the best employer by 2020 a reality.If you can confidently demonstrate that you meet the criteria above, please contact us as soon as possible.Join us in building a better working world. Apply now.
Skills
/br>Senior Audit Manager, NetworksResponsibilities Reviews and provides recommendations to enhance the security of networks and computerised systems. Evaluates design of computer systems under development to make sure they will function effectively; are developed according to established procedures; have adequate controls to detect problems; are properly documented; have back-up before the system becomes operational. Performs system reviews on overseas operations and joint ventures to evaluate their efficiency and effectiveness Read more
in ensuring data integrity and security. Designs and implements audit programmes before the commencement of audits. Requirements Have a degree in Computer Science or Engineering from an accredited university, preferably with CIA, CISSP or CISA certification. Have solid previous network audit experience, preferably in a Big 4 (professional services) or Internal Audit Department of a large company. Be able to write computer programs (a plus).
Skills Roles & Responsibilities• Leading Regional Bank • Excellent Regional Exposure • Excellent Career Development and ProgressionOur client is a leading regional bank and they are looking to bring onboard a VP/AVP to conduct audits for the Global Treasury and Investment Banking business. Complete audit assignments using risk based audit approach through evaluating governance framework, risk management and regulatory compliance processes and internal controls systems. Provide value-added opinions and Read more
recommendations to improve the design and effectiveness of internal controls. Be a change agent to facilitate transfer of best practices and be a contributor to the further development of internal audit to meet business growth aspiration. RequirementsYou are degree qualified with at least 5 years (AVP) or 8 years (VP) of relevant experience ideally within banks and ideally holds a professional qualification (CPA/CA/CIA). Possesses good audit skills and understanding of risks and controls relating to Treasury and/or Investment Banking. You have strong analytical skills, attention to detail, and ability to operate under pressure independently. Excellent interpersonal, communication and report writing skills. Do note that 20% - 30% travel may be required.If you have relevant experience and are keen to explore this exciting opportunity, please submit your resume to Brian Wong at [Click Here to Email Your Resume] quoting the job title and Ref No. BW14933. We thank you for your interest and will be contacting shortlisted candidates for further discussion. Your interest will be treated in strict confidence.Registration No: R1877757 License No: 16S8060Type of Work: PermanentRegion: SingaporeLicence No: 16S8060
Skills /br>FVP, Wholesale Banking Audit, Group AuditAbout UOB United Overseas Bank Limited (UOB) is a leading bank in Asia with a global network of more than 500 branches and offices in 19 countries and territories in Asia Pacific, Europe and North America. In Asia, we operate through our head office in Singapore and banking subsidiaries in China, Indonesia, Malaysia and Thailand, as well as branches and offices. Our Read more
history spans more than 80 years. Over this time, we have been guided by our values - Honorable, Enterprising, United and Committed. This means we always strive to do what is right, build for the future, work as one team and pursue long-term success. It is how we work, consistently, be it towards the company, our colleagues or our customers. About the Department The Audit function is an independent internal audit team that provides objective assurance and consulting to improve and add value to the Group's operations. We help the Group achieve its strategic objectives by adopting a systematic and disciplined approach towards evaluating and improving the effectiveness of risk management, control and governance processes. Job Responsibilities You will lead in audit projects and be responsible for the business, operational and regulatory audit of Group Wholesale Banking activities; Basel II Independent Validation Requirements and Loan Asset Quality. A sound knowledge of corporate credit lending, investment and derivative products, credit management and remedial processes covering front office, middle office and back office functions; as well as familiarity with laws and regulations governing the businesses are essential. The team will perform different types of audits such as global, thematic or business portfolio audits of the Bank's Head Office Operations as well as its regional subsidiaries and overseas branches. You will plan, organize, execute and conclude on the internal audits including the preparation of an audit plan and audit report which fulfills the responsibility of the team, scheduling and assigning work and estimating resource needs. You should be well-versed in assessing business risks and controls; recommend business-focused solutions to improve risk management practices; as well as play an advisory role as subject matter experts. You will perform the quality review of auditing standards of the team and make recommendations to improve the audit processes and work paper documentation. You will prepare concise summarized reports and management papers for Audit Committees and other stakeholders Job Requirements A recognized degree, with minimum 10 years of relevant working experience either in reputable auditing firms or financial institutions. Professional certifications such as CIA, CFA or CPA are added advantages. A sound knowledge of corporate credit lending, investment and derivative products, credit management and remedial processes covering front office, middle office and back office functions; as well as familiarity with laws and regulations governing the businesses. An understanding of Financial Institutional Products is preferred. Possess a strong analytical and problem solving skills Strong people management, communication and interpersonal skillsGood project management skills and maturity to drive and manage audit assignmentsBe a part of UOB Family Apply now and make a difference.
Skills
/br>GF - APAC Institutional Corporate Group Tech Internal Audit - VPGF - APAC Institutional Corporate Group Tech Internal Audit - VPPrimary Location: Singapore,Singapore,Singapore Education: Bachelor's Degree Job Function: Audit Schedule: Full-time Shift: Day Job Employee Status: Regular Travel Time: Yes, 25 % of the Time Job ID: 18075297Description Function Background/Context: Internal Audit is a global organization of over 1000 professionals covering Citi's global businesses and service to clients Read more
and customers in over 180 countries. Citi's Internal Audit division provides independent assessments of the company's governance, risk management and internal control environment for key stakeholders including the Board of Directors, senior management and Citi's numerous regulators globally. Internal Audit is a change agent within Citi aimed to enhance the control culture of Citigroup worldwide and thereby support senior management decision making around the globeJob Purpose: This role directs the timely delivery of high quality, value added assurance and audit reports for a portfolio of business activities, which meet the requirements of the Boards of Citigroup and Citibank, their affiliates, and of Citi's respective regulators, globally The Institutional Client Group (ICG) Technology Audit team provides technology audit coverage for the ICG businesses which comprises Capital Markets, Trade & Treasury Solutions, Investor Services, Citi Private Bank and Corporate & Investment Banking. The position is based in Singapore and will have responsibility for providing technology audit coverage of key systems process in support of the ICG businesses across AsiaKey Responsibilities: Delivers on time high quality audit reports, Internal Audit and Regulatory issue validation and (where appropriate, branch examinations, as well as business monitoring and governance committee reporting Effectively manages and executes audit activities for a component of a product line, function, or legal entity at the regional or country level including a portion of the audit annual plan. For larger audit reviews, manages an audit team responsible for completion of the audit work Applies in-depth level of expertise in one or more of the Bank's businesses and leverages this knowledge into a leadership role in one or more teams Proactively advances integrated auditing concepts and use of technology Leads the professional development of Internal Audit staff Develops effective senior line management relationships and has a strong understanding of the businesses Applies an in-depth understanding of the inter-relationships of business and support units throughout the Bank and how they impact the overall control environment and the audit approach Uses excellent communication skills in order to influence a wide range of internal audiences including respective product, function, or regional executive management partners. Effectively negotiates on matters which will have a major impact on the area managed Demonstrates strong judgment, political astuteness, and sensitivity to cultural diversity Possesses strong project management and interpersonal skills, makes sound decisions, exhibiting initiative and intuitive thinking. Consulted often by others for advice and opinions and recognized as a leadership role model Participates in major business initiatives and pro-actively advises and assists the business on change initiatives Frequently involved in matters that require complex judgments and solutions based on sophisticated analytical thought such as identifying solutions for a variety of complex and novel audit control issues And proposes creative and pragmatic solutions for risk and control problems. Partners with internal and external stakeholders to develop approaches for addressing broader corporate emerging issues Serves as lead reviewer for all types of reviews Reviews and approves Business Monitoring Quarterly Summaries Collaborates effectively with other TCTP and business audit teams and helps support them in achieving their objectivesQualifications Qualifications and Competencies:University degree or equivalent. Related certifications (CPA, ACA, CFA, CIA, CISA or similar) are a plus Minimum 7 years senior level experience in a related role with experience in business, functional and people management, with proven abilities in taking responsibility for executing concurrently on a portfolio of high quality deliverables to stakeholders according to strict timetables Specific subject matter expertise regarding technology application control disciplines and a solid business understanding of ICG products Demonstrates experience in managing teams and managing integrated internal audit and assurance delivery (or equivalent projects) within a matrix reporting environment Effective negotiation skills, a proactive and 'no surprises' approach in communicating issues and strength in sustaining independent views.This individual must be an articulate and effective communicator, both orally and in writing, with an energetic, charismatic and approachable style Strong interpersonal skills for interfacing with all levels of Internal Audit, business management and external stakeholders (e.g. external audit and regulators)
Skills Roles & Responsibilities Plan and execute risk-based audits on the Group's broad range of business activities in Business Units worldwide. Audits include reviewing of effectiveness of internal controls and compliance to policies and procedures. Add value to business units by way of operational audits, business process reviews and IT audits Plan and execute risk-based audits on the Group's broad range of business activities, including reviewing the effectiveness of Read more
internal controls and compliance to policies/procedures Identify audit issues and concerns, assess risks and exposures and make practical and value-added recommendations on internal controls and business processes to the Management to mitigate overall exposure to business risks Assist with special reviews and investigations.Requirements Degree in IT, Computer Science, Accountancy, Finance, Business or equivalent and professional qualifications such as CIA, CISA will be advantageous Min 6 years of experience in IT audits with Big 4 accounting firms and/or as an internal auditor- IT with established listed companies or MNCs Good understanding of internal controls, corporate governance, regulatory compliance, auditing standards and accounting principles Possess good business acumen and have an inquiring mind Meticulous, highly analytical, process driven self-starter with the ability to work independently and as a team member Able to handle and analyse business data, IT audit experience will be advantageous Good interpersonal skills, able to work in diverse environment and build good working relationships with business counterparts Good report-writing and communication skills Overseas travelling will be required. If you are keen in this position, kindly send your resume to [Click Here to Email Your Resume] (Eileen Chin, EA Personnel Registration No.: R1108737)
Skills
/br>GF - SG - Audit Manager - Product ControlGF - SG - Audit Manager - Product ControlPrimary Location: Singapore,Singapore,Singapore Education: Bachelor's Degree Job Function: Audit Schedule: Full-time Shift: Day Job Employee Status: Regular Travel Time: Yes, 10 % of the Time Job ID: 19001724Description Internal Audit is a global organization of over 1400 professionals covering Citi's global businesses and service to clients and customers in over 180 countries Read more
Citi's Internal Audit division provides independent assessments of the company's governance, risk management and internal control environment for key stakeholders including the Board of Directors, senior management and Citi's numerous regulators globally Internal Audit is a change agent within Citi aimed to enhance the control culture of Citigroup worldwide and thereby support senior management decision making around the globe. This role directs the timely delivery of high quality, value added assurance and audit reports for a portfolio of business activities, which meet the requirements of the Boards of Citigroup and Citibank, their affiliates, and of Citi's respective regulators, globally. This role will support the regional Product Control team in delivering Global audits and some local audits focused on the function key activities: PnL substantiation and estimateBalance sheet proofing Independent price verification and Fair value adjustments Front to back reconciliations Intercompany reporting Regulatory reportingKey Responsibilities: Develops and executes a robust Audit Plan, by reviewable entity, for assigned businesses in accordance with Internal Audit standards, relevant government statutes and regulations and Citigroup and Citibank policiesDelivers on time high quality audit reports, Internal Audit and Regulatory issue validation and (where appropriate) branch examinations, as well as business monitoring and governance committee reporting Manages audit activities for a component of a product line, function, or legal entity at the regional or country level including a portion of the audit annual planApplies in-depth level of expertise in one or more of the corporation's businesses and leverages this knowledge into a leadership role in one or more teams Proactively advances integrated auditing concepts and use of technologyManages a complex and critical unit within Internal Audit, including a small to medium sized team of Internal Audit professionals Manages the completion of an audit within the allotted budgetPossesses a broad and comprehensive understanding of different Internal Audit standards, policies and local regulations; applies a broad and comprehensive knowledge of high risk areas including: Consumer or Investment Banking, technology management; project/program management; regulatory compliance or supplier managementDevelops effective senior line management relationships and has a strong understanding of the businessesApplies an in-depth understanding of the inter-relationships of business and support units throughout the corporation and how they impact the overall control environment and the audit approachUses excellent communication skills in order to influence a wide range of internal audiences including respective product, function, or regional executive management partners May negotiate internally often at higher levels on matters which will have a major impact on the area managedDemonstrates strong judgment, political astuteness, and sensitivity to cultural diversityPossesses strong project management and interpersonal skills, makes sound decisions, exhibiting initiative and intuitive thinking Consulted often by others for advice and opinions and recognized as a leadership role modelParticipates in major business initiatives and pro-actively advises and assists the business on change initiativesFrequently involved in matters that require complex judgments and solutions based on sophisticated analytical thought such as identifying solutions for a variety of complex and novel audit control issues Analyzes reporting findings; Recommends appropriate interventions where needed Proposes creative and pragmatic solutions for risk and control problems Partners with Directors and Managing Directors to develop approaches for addressing broader corporate emerging issuesServes as lead reviewer for all types of reviews Reviews and approves Business Monitoring Quarterly SummariesQualifications BA/BS or equivalent Related certifications (CPA, ACA, CFA, CIA, CISA or similar) are a plus Senior level experience in a related role with experience in business, functional and people management, with proven abilities in taking responsibility for executing concurrently on a portfolio of high quality deliverables to stakeholders according to strict timetables Specific subject matter expertise regarding technology application control disciplines and a solid business understanding of cross-business products and how they generate PnL and risk Strong understanding of Product control processes and some work experience in the area (on the audit or business side) Expertise on Valuation of financial instruments and key controls associated with the Independent price verification and fair value adjustments process Keep abreast of the markets and how that impact the PnL of the businessesDemonstrates experience in managing teams and managing integrated internal audit and assurance delivery within a matrix reporting environmentEffective negotiation skills, a proactive and 'no surprises' approach in communicating issues and strength in sustaining independent viewsThis individual must be an articulate and effective communicator, both orally and in writing, with an energetic, charismatic and approachable style Strong interpersonal skills for interfacing with all levels of internal and external audit and management
Skills Roles & ResponsibilitiesAn established Global Bank is looking to further establish their presence in Singapore is looking to for an experienced Internal Auditor. You will be given a great opportunity participate in audit project for the branch according to annual audit plan. In return you will enjoy a remuneration of up to $80,000 per annum.Job ResponsibilitiesLead or participate in audit project for BOC Singapore Branch according to annual Read more
audit plan; perform audit field work within budgeted timeframes, communicate effectively with auditees and raise value-adding audit issues and recommendations; compile audit reports and other required documentation work following established standards.Conduct quarterly follow-up on the remediation status of issues raised by internal / external auditors and regulatory authorities; collect rectification evidence and perform independent verification and justification for any issue closure.Assist Department Head and other senior staff in formalizing annual audit plan and other Head Office or regulatory reporting.Liaise with Head Office, external auditors and regulatory authorities in various inspections and provide assistance in facilitating their communication with the branch; participate in Head Office general audit by cooperating with Head Office auditors in assigned areas.Requirements/QualificationsA recognized university degree with minimum 3 years of relevant working experience in reputable financial institutions or accounting firms.Sound knowledge in banking products and the related credit and market risk management process. Practical audit experience in corporate lending, retail lending, treasury business covering front, middle and back office operation is highly valued.Familiarities with local laws and regulations governing banking business.Professional certifications such as CPA, CIA, CFA are added advantages. Requirements**Apply here**https://www.bluechipcareers-asia.com/jobDetails/4604/internal-audit-manager-global-corporate-bankFor more Banking and Finance Jobs visit us at:https://www.bluechipcareers-asia.com
Skills