Sign in or register for a JobTech account.
Jobs that require

change management

skill
SME in (MM) Material Management, (SD) Sales and Distribution and (LE) Logistics Execution
Provide consulting services to clients in an efficient and effective manner
Primary focus on SAP MM, SD and LD ,and integration with other modules, delivery workable solution to meet clients' business requirements
Primary accountable for MM, SD and LE deliverables. Carry out all phases of the project, from Business Blueprint (including detailed design), Realisation (including Configuration, Data Migration, Testing & Training), to Final Preparation & Cutover/Go Live support, and Transition to Support
Run and facilitate workshops to carry out Business Analysis and detailed design of Business Solutions
Define business goals, scoop of work and scope of change initiatives; outline and translate specifications of business requirements (FRICE functional specifications); and provide solutions to a level that enables effective delivery of agreed scope of work or changes
Configure the system to meet design and business requirements
Perform unit testing on all processes (embracing planning, design, management, execution and test scripts) and provide assistance and issue resolution for System Integration and User Acceptance testing using appropriate techniques that conform to agreed project standards.
Assist with Data Migration including preparation, guidance to customers, writing upload programs, and loading data
Facilitate logical integration testing with order related SAP modules and interfaces in order to verify end-to-end business process
Develop (embracing planning, design & documentation) and execute training as required
Carry out applicable Change Management Processes as pre-defined by Project Manager
Prepare and conduct project handover to Support Consultant
Apply and utilise Industry and Business Best Practice knowledge and tools
Adhere to corporate standard, security guidelines and sustainability, and deliver within time constraints
Identify sales opportunities at existing customers and communicate internally to management team. Support presales effort as needed in response to proposals, and conduct demonstrations and presentations.
Ability to define solution to meet customer requirement
Established experience working on customer sites managing and delivering quality technical services against formal service levels and timeframes
Strong demonstrated presentation and facilitation skills:
Proven ability to support MM & SD pre-sales activities including:

Preparation of solution market content
Preparation of sales proposals and statement of work documents including project resource plans and effort estimates
Carry out systems demonstrations

Capable in building, establishing and maintaining trust, and strong, productive and effective relationships, including with clients and ability to work collaboratively with diverse stakeholder groups and individuals
Ability to provide leadership and mentoring
Requirements
Degree at least 5 years' experience as SME with SAP,MM,SD and LE implementation
Experience with either 3 large projects or 5 medium-sized projects (End-to-end Implementation of SAP MM, SD and LE)
Collaborate closely with Developers, writing Functional Specs and testing Forms Reports, interfaces, Conversions, Enhancements and Workflows
Take full ownership and responsibility for the stream deliverables, including integration points with other modules and teams
Ability to Outstanding functional knowledge and gap analysis experience; detailed understanding of business operations to ensure the best solutions are provided to our custom
Demonstrated ability to extract, scope and document requirements and translate these into technical specifications
Experience in troubleshooting of process problems and technical developments, as well as implementation of new functionality
Enthusiastic about learning new SAP-related technologies
Adaptable to the consulting lifestyle with flexibility to travel which may be minimal or extensive depending on project requirements
Exceptional skills in managing stakeholder expectations
Knowledge and experience with other SAP Logistics modules, SAP ByDesign, HANA or Fiori in relation to MM & SD will be advantage
Certified in SAP MM and SD is a MUST
Interested candidates who wish to apply for above position. Please send us your updated resume.
We regret only shortlisted candidates will be notified
Skills
Roles & ResponsibilitiesBe part of a dynamic Organisational Learning & Excellence team in driving the alignment of systems, capabilities and behaviours to facilitate HPB's continuous transformation.ResponsibilitiesThe successful candidate will lead organisational development (OD) and internal communication initiatives to build desired culture, and inspire staff towards HPB's long term goals.Job scope includes:Develop and implement change management and internal communication plans to facilitate HPB's transformation, and to build desired culture Read more
Curate organisational narratives and stories salient to HPB's ways of working and culture to inspire passion, and drive change Design and facilitate effective internal channels for staff engagement and internal communications to align key messages and build capacity for change. These include diverse face-to-face and digital platforms Design and implement OD initiativesRequirementsRelevant qualifications, preferably in marketing or communications Experience as project lead in communicating and implementing culture building and employee engagement initiatives, or similar areas is preferred Team player with the ability to engage and collaborate with multiple stakeholders across different levels and functions Demonstrate creativity in designing and implementing staff engagement and internal communication strategies. Familiarity with digital communication tools is preferred Passionate in engaging and inspiring people through stories and other creative nudges Resourceful, strong drive for excellence and desire to make a difference
Skills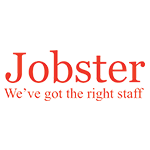 Working location: Pasir Panjang areaWorking hours: Monday to Friday, 830 to 6 Permanent PositionJob Responsibilities:Manage the performance of services and ensure that Service Levels are achieved Engaging the customer and/or vendors to ensure the smooth delivery of services Communicate effectively on technical and business issues to both internal team members and customer, must be able to explain complex technical issues in a way that non-technical personnel may understand Read more
Provide Service Performance Reports at agreed schedule Oversee and control the efficiency of the Network/Security Operations Planning and execution of operations and new projects (e.g. Firewall upgrades or migration) Leading/Mentoring a team of engineers in the operations and support of the network (e.g. managing task assignments, ensuring quality of work) and ensuring that all processes and procedures are followed Perform staff performance review and career development planning for subordinates Ability to lead troubleshooting efforts for complex network environments to identify and eliminate network or system configuration issues. Ability to lead the troubleshooting and performing of root causes failure analysis for software, hardware and network Accountable and manage Change Management, Patch management and Configuration management for network operations Handle and manage major incidents and ensure that incidents are closed within SLA Provide Tier 2 & 3 technical support for customer and be on a 24x7 standby basis Engage customer proactively and provide timely response or updates to customer where required Able to work in a high stress face pace environmentJob Requirements:Degree holder or equivalent and min 10 years of IT experience in large networks Good knowledge in LAN, WAN, Data Center network with CCNP certification or equivalent (Preferred) Experience in the management of network operations and proven ability to direct operations in a complex and face paced environment Good appreciation of non-network technologies (E.g. Virtualisation, Data Center Operations, Storage, System Operations, Security) Innovative thinker with ability to think out of the box Experience in leading a team of at least 5 members Dynamic personality Team leading experience Network Background & Technically inclined Exposure to enterprise environments Good customer management experience Lead Network engineers looking for progression or Network Technical Managers or welcome to apply too.Interested applicants please email your resume in confidence to: [Click Here to Email Your Resume] Please include the position applied and indicate J14 in the subject header. *We regret to inform that only shortlisted candidate will be notified*
Skills Roles & Responsibilities3rd level support entails data service as well as professional and efficient communication to the client and leadership role for team in incidents:Advanced Knowledge & Troubleshooting on Cisco LAN/WAN Routers/Switches, Cisco/F5 Load Balancers and Riverbed WAN OptimizersAdvanced Knowledge & Troubleshooting on Juniper Netscreen Firewalls, Palo Alto Firewalls and BlueCoat ProxiesAdvanced Knowledge & Troubleshooting on QIP/RunIPImplementation and change management ofLAN/WAN/Load Balancing changesImplementation and change management ofFirewall, Proxy Read more
and DHCP/DNS changesFamiliar with Monitoring tools (e.g. Smarts, SevOne)Familiar with Service Now for Incident/Change ManagementHandle incident events (L3) and Incident/Problem escalation according to the defined standardsProvide Root Cause Analysis for High Severity Incidents.Responsible to document all troubleshooting activities into the incident record/ticketManage and implement upgrades to the network infrastructure as required and ensure all work is carried out to a high standardInterface with external vendors to ensure high standard of fault resolutionsProvide a technical point of contact between user/IT groups to ensure effective supportCo-ordinate with other international proactive operation teams to resolve regional/global problemsProject collaboration with Implementation teamsFurther development of existing network infrastructureDevelop good technical awareness of new product developments in emerging technologies.Manage own work effort effectively with minimum supervisionWork on own initiative, recommending and implementing improvements to the network.Mentoring and raising the technical skills of level 1 & level 2 engineersRequirementsMinimum of 6 years of experience in an Enterprise Network environmentCCIE preferredLAN architectures (e.g. Ethernet, Fast Ethernet, GIG Ethernet, TenGig)Switching protocols (e.g. Spanning-tree, VTP, HSRP, Trunking)WAN technologies (e.g. MPLS, IPLC)Routing protocols (e.g. EIGRP, BGP)Experience in Cisco products is essential (e.g Cat3560X, Cat4948, Cat4500X, Cat6509, Nexus 2K/5K/7K, ISR G1/G2, ASR1000)In depth experience with Cisco or F5 Load balancers - Cisco GSS, ACE, F5 GTM/LTMExperience with DHCP/DNS applications (e.g. QIP/RunIP)Advanced troubleshooting skills on QoS technologies on both Layer 2 and Layer 3, multicast technologiesExperience with Juniper Netscreen and Palo Alto Firewalls,BlueCoat Proxies,DHCP/DNS applications (e.g. QIP/RunIP)Strong problem solving and analytical skills, understanding of TCP/IPhands-on experience with Network General Sniffers (e.g. Ethereal, Niksun, Riverbed SteelCentral) and a good understanding of all network protocols (e.g. TCP/IP & UDP, SNMP, FTP, TFTP, SSH, IPSec, IPSLA, NTP)The jobholder must be skilled in fault finding and analysis for the technologies mentioned above.They would also need good communication and interpersonal skills in order to successfully deal with senior users.Project management skills will be required as the jobholder will be responsible for development projects within their regional proactive operation teams.
Skills
Roles & ResponsibilitiesHardware Application Engineer is to develop mechanical designs for the Vehicle (Trains & Locomotives) interfaces. He/she is to analyze and evaluate designs to verify compliance with technical requirements. Hardware Application Engineer is to analyze issues raised during installation and find appropriate solutions. He/she is to participate in technical reviews and Customer technical meeting as needed. He/she is to prepare and deliver technical offer for bids and Read more
provide support in projects in Singapore and in Asia.Prepare all necessary documents, such as specifications, mechanical drawings, and reports related to Trains & Locomotives.Coordinate with design engineering team in Canada to develop larger engineering design packages for Trains & Locomotives.Work with outside vendors, internal departments, and regulatory agencies regarding the design, installation, integration, testing, and certification of mechanical design and equipment.Support change management through research, concepts, design reviews, trade studies, impact analysis, and implementation.Translates Customer requirements into conceptual designs and prepares associated documentation by performing operational analyses, simulations and technical trade-off studies identifying alternative design configurations and functional features.Prepares interface mechanical drawings, equipment/part modeling, shock & vibration analysis, structural analysis and other analysis required for design related to trains and locomotives.Ensure Safety is built into the design at each stepRequirementsB.A.Sc in Mechanical Engineering or equivalentExperience with drafting tools such as Auto CAD, Microstation and Solid works tools is desirable.Good interpersonal skills, writing and verbal skills, people supervision skillsAbility to work within an international environment with different time zoneAbility to travel and participate to delivery of CBTC projects in Asia
Skills Company: ST Engineering Land Systems Ltd.Business Area: Land SystemsJob Description:• Overall responsible for the implementation of process improvement initiatives to enhance operational efficiency, service delivery and to create a continuous improvement culture within the Land System.• Engage SBUs to help drive out unnecessary (non value adding) work, improve and simplify processes, and continually reduce operational costs• Provide strong guidance and direction across all process improvement opportunities using LEAN/Six Read more
Sigma and Change Management methodologies.• Ensure the timely implementation by directing, guiding others, and applying various operational excellence tools to resolve problems including providing training where required• Design and leads workshops for managers and supervisors on performance management process and procedures• Evaluate data and perform statistical analysis to identify improvement opportunities as well as associated issues and Risks• Set OE KPI applicable to respective SBUs and ensure scorecards are developed and monitored in order to monitor progress towards established goalsJob Requirements:• Bachelor's degree in Engineering field (preferred Industrial Engineering or Manufacturing Engineering) • 3 to 5 years of working experience • Experience with Six Sigma or Lean Sigma & End-to-End business process management concepts• Familiarity with MS Project and MS Office toolset (Word, Excel, PowerPoint and Planner)• Experience creating structured quantitative and qualitative analyses• Wide professional experience in the fields of Quality, Technical Operations, and/or Operational Excellence• Excellent oral and written communication and presentation skills with ability to conduct presentations comfortably to large groups• Strong relationship building and interpersonal skills• Willing to learn and meticulous• Able to maintain a high level of confidentiality when handling sensitive documents or situations• Able to work efficiently and effectively with people from different departments and of varying seniority• Singaporeans only
Skills

Job Objective Support mission critical data centres and remote buildings operations in Singapore. This roles is an 12-hour shift duty and support the data centre operations in data centres. Job DescriptionPossess good knowledge of data centre operation tasks and duties. Perform day-to- day data centre / computer operations duties (key management, escorting vendors, facilities infrastructure checks, degaussing, routine checks, desktop & laptop management) Strong ability to support activities Read more
in data centre and computer rooms Ensure data centre physical security procedures are followed strictly. Prompt escalation ofincidents following the standard incident response procedure & track till closure To generate reports to managementDesired Skills, Knowledge and ExperienceMinimum 5 years Data Centre operations experience preferable in a team. Experience working in a high-pressured environment with 24x7 on-call responsibilities Strong understanding of incident, problem and change management procedures based on ITIL best practices Experienced in supporting Data Centre vendors, out-sourcing vendors. DCIM knowledge and usage (CA DCIM preferred) Ability to multi-task and proficient in Microsoft Office applications; Excel & PowerPoint Good written and verbal communication skills Highly motivated and self-driven An analytical and inquiring mind to derive innovative solutions. Ability to work independently and in a team Must have experience working in data centre operations in financial institutions.CertificationMinimum diploma holder in computer science or Engineering Certified Data Centre Facilities Operation manager orEquivalent Qualifications in ITIL Foundation level at a minimumEA License No. - 14C6941
Skills Roles & ResponsibilitiesHR AssociateThe HR Associate supports the core of our business where we provide internal and external customers with HR administrative services. The successful incumbent will be responsible for HR services delivery and will be exposed to an extensive and exciting range of HR functions. This individual enjoys interacting with people from all walks of life and finds satisfaction in building strong work relationships.Job Responsibilities:Provide support for Read more
on-boarding, off-boarding, and other employee life-cycle HR operationsAdminister HR services such as compensation & benefits management, performance management, contract management and change managementManage employee relations such as grievances handlingImprove employee engagement, productivityProvide timely and accurate HR advisory, as and when requiredRequirementsJob requirements:Diploma/ Degree in any disciplineStrong communication and interpersonal skillsPositive attitude and customer service oriented (go the extra mile)Results oriented and meticulousCandidates with prior experience will have an added advantage. Training will be provided to qualified individuals who possess the key attributes but may not have the full experience.Interested applicants, kindly email your full resume to [Click Here to Email Your Resume] (R1114537) stating the position in the subject header to facilitate effective shortlisting. We regret that only shortlisted candidates will be notified.
Skills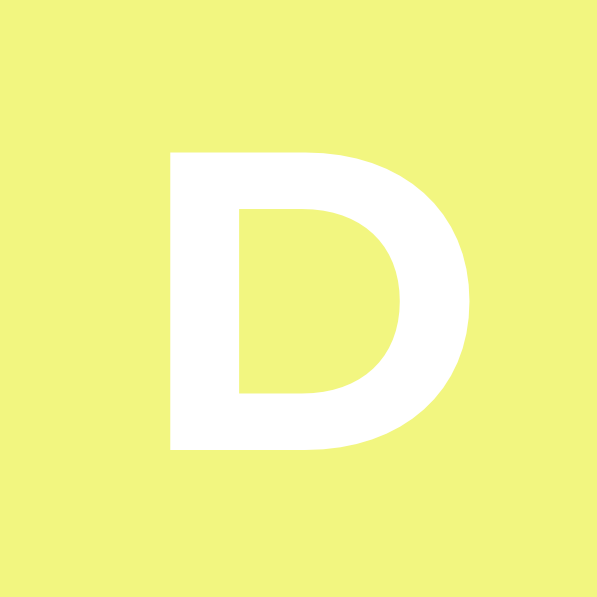 Roles & ResponsibilitiesExternal CustomersInterface with External Customers where required for the objectives of the program or projectNetwork Operations Management, Functional Management, Regions, Countries, Global Network Operations Steering Group, Global Operations Programs Steering GroupParticipate in Global workgroups and Program Boards in support of the achievement of the Program's goals.Gather and Define business requirements including changes to current processes and applications to ensure business needs are met and enhanced.Lead and Read more
manage the development of solutions that meet the Program goals and/or change requirements. This will include multiple work-streams and projects.Stand-in for Head of Ops Programs on meetings and Programme Steering meetings when requested.Provide specialist Ops process and Ops toolkit support and leadership to regional operations in the resolution of process, systems and service performance issues including the introduction of improved work practices.Contribute in the development implementation of solutions ensuring appropriate operational process review and training.Develop and drive the change management process with country teams to move from legacy to target operations business processes.Communicate, interface and work with the respective groups to achieve the defined goals.Develop a deployment strategy to ensure a smooth deployment to all countries.External Stakeholders/ Suppliers – Mgmt GroupsWhere relevant ensure that external stakeholders are consulted on direction, progress, goals andprogram issues.Internal Stakeholders/ Suppliers – Mgmt GroupsDevelop and communicate road maps to manage the overall direction of the domains' Ops toolkit and strategy.Ensure program direction and progress is communicated to all stakeholders.Provide the overall direction and strategy for the projects being delivered by the Programs portfolio.Work with functional experts and workgroups in designing appropriate solutions for programs.ProcessSet up the project and relevant project organisation with the project manager.Provide steering, direction and motivation for effective project managementPlan the development implementation and execution of the programs upon approval to proceed.Recommend to recruit or outsource staff/ consultants when necessary, with agreement from manager.Manage business and project risks, including the development of contingency plans according to the needs of the projects being managed.Act as a trouble shooter to provide advice and support to ensure programs/projects are completed on time, within budget and to the agreed specifications.Participate where necessary in centrally delivered user training to ensure users are fully capable of using the new processes and systems to the optimum level.Conduct/ facilitate (where necessary) reviews to assess the success of the programs.Report regularly on programs handled (via regular reports or the web/internet) to create a learning and information sharing environment so that programs, services, solutions and particularly best demonstrated business practices, can be shared and reused across the region.Present and gain agreement for programs and multiple projects approval and concept buy-in.Oversee/assist with the implementation of the programsDevelop a culture of quality, service excellence (for internal customers), flexibility and cost consciousness.Develop team spirit and multitasking capabilities within the team.Plan, organise and lead an efficient and effective program.Manage the allocation of appropriate resources and commitment of staff to the achievement of program objectives and targets.RequirementsA minimum of 5 years experience including at least 2 years as a project managerDegree or equivalent, preferably in a business, engineering, transportation and/ or project management-related discipline.Well-developed project/ process management, prioritising and analytical skills with strong business acumenProven ability in report writing: able to prepare analytical reports highlighting and interpreting key business informationHighly motivated, initiating, good team memberFlexibility in operating style and attitudeDiplomatic, tactful, patient and sensitive to cultural differencesExcellent communication skills in the areas of presentation, negotiating and influencing skillsPositive and contributory attitude, total dedication to all customers
Skills Roles & ResponsibilitiesDo you get a thrill in solving big, messy problems? Do you feel that your thoughts and ideas can make the world a better place? Are you looking for an environment that can help you grow?Yes? Then we've got just the job for you!PebbleRoad (www.pebbleroad.com) is a Singapore-based enterprise UX consultancy. We use the design thinking approach and elements of UX design to solve big, messy Read more
problems.We work with clients such as DBS (Singapore), Digi (Malaysia), Sinar Mas (Indonesia), ADB (Philippines), and many government agencies.We specialise in enterprise digital products and services. We don't just design and build. We also help clients with user adoption, change management and governance strategies.We started our practice in 2004 with one objective: to do good work. This single-minded pursuit has guided who we hire, the work we do and the decisions we make.We are looking for an experienced UX designer to join our team in Singapore or Indonesia.RequirementsWe're looking for someone who:Has 8+ years of solid UX experience Preferably has a design background Loves problem-solving Understand how enterprises work Is interested in doing original research Can present ideas and designs to clients Can infect our team with fresh ideas and happinessHere's what you'll do:Lead and manage all aspect UX projects end to end Talk with stakeholders and users Synthesise findings and look for insights Create design strategies Prototype ideas and test them out with users Work with user interface and front-end designers to see the solution through Train the client team in sustaining the design Improve design practice at PebbleRoadIf you think we make a match, send us an email at [Click Here to Email Your Resume].
Skills