Sign in or register for a JobTech account.
Jobs that require

change management

skill

To assist DC Facility Manager to govern the facility operation of Data Centres and remote buildings IT Rooms.
Management of Data Centre and remote building IT space power and space Capacity (including cable containment), Planning and Provisioning
Track, record, report and manage all equipment move-in and move-out of the data centres with proper approval. e.g. assign rack for new equipment move-in, move out from rack
Manage outsourced facility vendors and Data Centre landlord
Provide onsite supervision for all critical facility maintenance.
Respond to incidents following the standard incident response procedure & track till closure
Liaise with DC/Building landlord to ensure optimal operation of electricity, HVAC and monitoring environments within Mission Critical IT facilities in Data Centre and remote buildings.
Familiar with Structured Cabling system and its related components
Assist on cabling request and ensure quality Structured Cabling installation through close supervision of cabling installer
To generate reports to management
To backfill when 24x7 L1 facility engineers require assistance
Desired Skills, Knowledge and Experience
Minimum 5 years Data Centre facilities management and project experience.
Experience working in a high-pressured environment with 24x7 on-call responsibilities
Strong understanding of incident, problem and change management procedures based on ITIL best practices
Must be experienced in the operation, maintenance & repair of infrastructure including but not limited to power distribution, emergency generators, UPS systems, PDU's, chillers, pumps, CRAC units, Building Automation System, along with other components related to Power & HVAC support.
Experienced in managing Data Centre vendors, out-sourcing vendors and project execution.
Familiarity with equipment requirements in Data Centre such as Storage, servers and networking equipment such as routers, switches is a plus.
DCIM knowledge and usage (CA DCIM preferred)
Knowledge of TIA-942 standard and MAS TVRA
Ability to multi-task and proficient in Microsoft Office applications; Excel & PowerPoint
Good communication skills
Organized and detail-oriented
Ability to work in a team
Certification
B.S. in Electrical/Mechanical Engineering or a related field is strongly preferred
Additional experience may be substituted in lieu of a degree
Certified Data Centre Professional or Equivalent
Qualifications in ITIL Foundation level at a minimum
Skills

Level 3 technical support for Microsoft Office 365 service and Blackberry Unified Endpoint Management (UEM) infrastructure
Perform systems maintenance, monitoring, verifying the integrity and availability of all hardware, server resources and application logs.
Create and maintain system documentation for Office 365 / MDM technologies, including installation, configurations and root cause analysis.
Scripting and automations
Maintain a good understanding of upcoming changes to the platforms to assist with user change management.
Collaborate with other IT staff, including networking, security, and data center operation teams, to facilitate effective issue resolution.
Prerequisites
Minimum 5 years of Microsoft infrastructure depoyment and support experience
An in-depth knowledge of Microsoft Office 365 service (Exchange, SharePoint, Yammer, Teams), ADFS, Windows Server 2012/2012 R2, Windows security and related technology, mobile device management (MDM) /mobile application management (MAM).
Experience in handing the E-mail gateway, Office 365 and Active directory
Knowledge of Office 365 Teams/Groups/Video/Delve/Power BI.
Advanced skills managing Office 365 using PowerShell.
Experience with Azure AD user management both for Office 365 and third-party services.
Must have experience in mobile device management technology preferably Blackberry and Microsoft Intune solution
Able to work shift and providing 24X7 systems support and implementation, include regional support.
Strong knowledge on scripting, network and system
Solutions oriented, strong organization skills and performance oriented
Able to work independently and with all levels of management and staff
Good interpersona and communication skills.
Skills Responsibilities Lead to analyze, diagnose and resolve account service issues Responsible for account services and prioritization of work requests for customers, as well as to integrate new, enhanced and existing service offerings for the account Ensure effective implementation and follow-up of Incident Management processes of customers Monitor and ensure the service delivery and Service Level Agreements meet the NEC's obligations Identify, implement and drive service improvements to enhance Read more
customer satisfaction Involve in Change Management and resource forecasts to ensure effective delivery of end-to-end services; interpret and plan on-going projects and workload forecasts Provide relevant reporting and trend analysis statistics to pro-actively support and improve the customers' businesses Requirements Any other ad-hoc duties as required or assigned Bachelor Degree or Diploma in Computer Science or IT related studies Industry Certifications, such as A+, N+ and/or MCSE/CCNA, will be an added advantage At least 5 years of experience in a technical service and senior team lead's role Sound technical skills in Microsoft Windows, desktop hardware, desktop software application and network environments Effective oral and written communication skills Strong organizational and interpersonal skills Good customer service and support attributes Independent and results-orientedEAP No.: R1766065EA Licence No.: 95C5411
Skills Responsibilities Architect highly available, salable, and secure systems Comply with change management policies to ensure data integrity and system stability Understand performance metrics for business value Build interfaces for complex systems and high-quality tools Passionate about UI/UX and that should reflect in your work Requirements:BS in Computer Science or equivalent experience Experience owning projects from end-to-end 5+ years working with a relational database Experience in handling volumes of Read more
data, performance tuning and understanding of code bases, including design techniques At least 5 years programming with Object-Oriented Programming, Oracle ADF or Javascript technologies such as ReactJS or AngularJS Experience using web services, SOAP, REST APIs, GraphQLEAP No.: R1766065EA Licence No.: 95C5411
Skills

Act as a focal point for the Change Management process within assigned account enforcing Change Management policies and rules. This includes:Lead timesClosure of records That backout and Contingency Plans exist Impact statements are defined Data quality Test plan is in place Changes can be traced to an initiator Appropriate approval has been given Change checklists have been completedEnforcing the process within the assigned account through use of Technical Read more
Review Board or change meetings. Chair Technical Review Board or change meetings, prepare agendas and minutes where appropriate. Approval or rejection of all changes Conduct Post Implementation Reviews to investigate issues and escalate where necessary. Identifying the need for improvement to the Change Management process. Coordinating technical assurance of changes as required. Manage / escalate process issues. Ensure process compliance in line with IBM corporate guidelines. Participate in annual compliance checks. Define authority levels for process participants on assigned account. Ensure that work instructions are kept up to date. Identify areas of the business that do not conform to the Change Management process. Highlight problems and issues requiring escalation (to the Manager, Change Management).Identify change trends and communicate to Manager, Change Management. Keep up to date with internal and external business changes. Assist with training in particular change tool when required. Report on Change process compliance via RCA and PIRs on all failed changes. Ensuring the change has been technically assured - Reported through RCA and PIRs on all failed changes. Ensure that data and reports are retained and accurate to meet account audit requirements. Be contactable during business hours and required to carry an IBM supplied mobile phone.Qualification 3 years experience as a change coordinator / manager, chairing CABs with client, vendors and own organization. Blues –Jazz level experience. Applied and mastered skill levels against expertise assessment role of SDM –specific to change management Must be analytical and decisive. Must be assertive Must be self motivated. Strong written and verbal communication skills. Ability to understand technical concepts. ITIL 3 Basics Strong background in the IT industry. Operations (Mainframe / Midrange) preferably. Desktop skills Network concepts Strong leadership and team skills. Project Management Skills. Comprehensive understanding of IBM Australia business and organisational structure.
Skills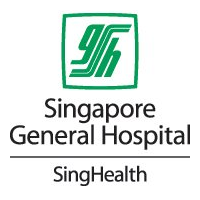 Job DescriptionYou will support the clinical information system implementation and change management. You will plan and provide training for users in clinical IT systems. In addition, you will provide administrative and secretariat support for projecttks and meetings.Job RequirementsDegree with at least 2 years of experiencePreferably work experience in medial informatics and IT-related project managementStrong analytical and organisation skills
Skills About UOBUnited Overseas Bank Limited (UOB) is a leading bank in Asia with a global network of more than 500 branches and offices in 19 countries and territories in Asia Pacific, Europe and North America. In Asia, we operate through our head office in Singapore and banking subsidiaries in China, Indonesia, Malaysia and Thailand, as well as branches and offices. Our history spans more than 80 years. Over Read more
this time, we have been guided by our values — Honorable, Enterprising, United and Committed. This means we always strive to do what is right, build for the future, work as one team and pursue long-term success. It is how we work, consistently, be it towards the company, our colleagues or our customers.About the DepartmentThe Technology and Operations function is comprised of five teams of specialists with distinct capabilities: business partnership, technology, operations, risk governance and planning support and services. We work closely together to harness the power of technology to support our physical and digital banking services and operations. This includes developing, centralising and standardising technology systems as well as banking operations in Singapore and overseas branches.Job ResponsibilitiesActive hunting activity involving the analysis of machine data to determine anomalies, threats and suspected compromises. Conduct network flow and network deep packet analysis. Utilize advanced big data analytics tools and technology to determine anomalies and threats Continuously re-engineer and tune GSOC workflows and capabilities to improve operational effectiveness. Develop and streamline GSOC prevent, detect, response processes using automation and orchestration tools. Respond to Cyber threats. Provide subject matter expertise to the incident response manager. Develop and operationalize new threat response mechanism and processes. Conduct Cyber response exercises to tune processes and maintain operational readiness. Support and maintain GSOC's detection, prevention, response and monitoring systems and infrastructure via change management process. Enhance current detection capabilities and develop new detection use-cases Conduct regression testing and build enhancements on GSOC systems. Implement new technology and process improvements to security monitoring and cyber defense mechanisms. Research and define requirements for new projects; perform product evaluations and technical Proof of ConceptsOthers:Perform as a member of the Cyber security capability enhancement team to drive or participate in product evaluation, project discussion and deployments Work within established practices and handling guidelines to develop and deploy preventive maintenance processes for GSOC infrastructure Work with internal technical teams and engineers in technical troubleshooting, exercises and forums Available to respond to client requests and assist with troubleshooting activities Able to resolve customer related issues with minimal guidance Communicate effectively with a variety of internal teams and external contacts including technical and executive contacts Capable of juggling variety of priorities and deliverables in an interrupt driven environment with minimal guidance or supervisionJob RequirementsEducationITC/Diploma/Degree in engineering/Computer Science / IT/Cyber Security from a recognized education institution Professional security related qualification (e.g. SANS GCIA, GCIH etc.) is favorableTechnical Skills and experienceMin8-10 years of relevant Cyber security experience Good knowledge in networking technology and network security (i.e. Firewalls, WAF, IDS, IPS, VPN, HIPS, ADS, SIEM, UBA and TCP/IP protocols) Minimum 2 years of relevant working experience in a SOC environment Familiar with SOC processes Understanding of threat response and incident response Hands-on experience in Unix/Linux and Windows administration Hands-on experience in Security Information Event Management System (SIEMS) Hands-on coding experience: python, shell scripts Strong foundation in security threat TTPs and attack counter measure Analytical problem solver and good at troubleshooting technical issues Effective time management and organizational skills Operational knowledge of SIEMS, Breach Detection System, Network Forensic System, Big Data analytics, User Behavior Analytics and endpoint security technology Use of malware analysis platforms and tools Use of threat intelligence platforms and tools Technical/logical understanding of FW/IDS/IPS/WAF rule and SIEM rule construction Programming, concepts and scripting languages – Python, Ruby, Power-shell, Java, C/C++, Regex, STIX Good understanding of network forensics and packet analysis Good understanding of SQL/Database, SOAP-XML, Restful API Good understanding of internet concepts and technologies – internet services, search engines, open source tools, android/iOS - mobile technology, LAMP, iOT, TOR etc.Soft SkillsGood written and verbal communication skills Process and procedure adherence Strong analytical and problem solving skillBe a part of UOB FamilyApply now and make a difference.
Skills
ResponsibilitiesThe jobholder is responsible for planning, managing and driving the development and implementation of a Whole-Of-Government (WOG) HR and Payroll (HRP) system in line with Public Service Transformation key thrusts of delivering seamlessly as One Public Service.The jobholder is required to modernise the HRP processes, as well as transform service delivery. He/ She will also be required to design HR processes that will uplift productivity and increase organisation Read more
effectiveness. This role includes include working with a large, diverse group of agencies across the Public Service, and in collaboration with other PSD clusters, to conceptualize, design and develop suitable process and policy solutions which are critical for the next generation HRP system that will support the Public Service Transformation. He will need to keep abreast of latest technologies, carry out technology scan and assess new solutions for potential application in HR domain.Ensuring alignment to the Solutions Architecture, and system design.Identify opportunities for productivity improvements, via transforming, streamlining and continuous improvement of work processes and policies.Establish and maintain scalable processes that ensure best practices in HR.To have a keen sense on how the eventual User Experience (UX) of all stakeholders should be like, and be able to translate these UX requirements into systems solutions.Develop strategies that enable the effective deployment of innovation and productivity tools in the context of the systems used in Public Service.Translate policy intent and directions into workable IT solutions, and where necessary, propose new work processes to ensure the most effective and efficient method for implementation.Work with stakeholders and consultants to develop and implement the overall change management plan for the project and ensure a smooth transition to the new HRP System.Evaluate new technologies and add-on applications to improve and optimize HR processes.RequirementsWe are looking for self-motivated individuals who value integrity, teamwork and take pride in going the extra mile to provide excellent service.Work Experience & CompetenciesIn addition, an ideal candidate should possess the following:[Operations Excellence: Managing Projects and Initiatives] Strong planning and analytical skills to leverage the use of data and research to manage milestone projects and drive initiatives.[HR System Operations] Sound understanding of HR policy practices, preferably with 3 years of work experience in managing HR operational systems.[HR Systems Development and Implementation] Good strategic thinking, planning and analytical skills to incorporate competitive HRP strategies and plans into HR systems in relation to the strategic goals of the organization.Ability to examine issues from a strategic perspective to identify opportunities/gaps, and conceptualise and implement initiatives to address these. You must also be adept at exploring issues from a user-centric perspective.Prior involvement in transformation efforts at the organisation level in either the public or private sectors.Experience in the selection and design of tools used for business process re-engineering to drive productivity and innovation.Personal TraitsTechnically capable, effective communicator, and a desire to improve processesAble to proactively develop and manage relationships with key stakeholdersStrong negotiation, conflict resolution, influencing, and stakeholder management skillsOrganised, meticulous and able to multi-taskGood team player who is able to thrive in a fast-paced environmentOnly shortlisted applicants will be notified within 2 weeks after closing date.Successful candidates will be offered a 2-year contract in the first instance
Skills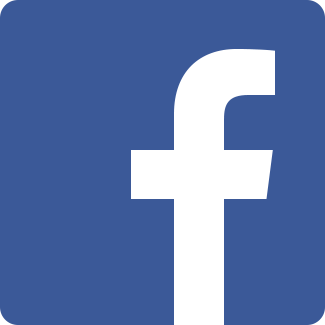 Facebook's mission is to give people the power to build community and bring the world closer together. Through our family of apps and services, we're building a different kind of company that connects billions of people around the world, gives them ways to share what matters most to them, and helps bring people closer together. Whether we're creating new products or helping a small business expand its reach, Read more
people at Facebook are builders at heart. Our global teams are constantly iterating, solving problems, and working together to empower people around the world to build community and connect in meaningful ways. Together, we can help people build stronger communities — we're just getting started. RESPONSIBILITIESHandles day to day operations and drive process improvements in the area of accounts receivables, billing, credit & collections, cash application and customer supportEngineering for implementation and design of new systems and toolsWork closely with regional outsourced vendors to ensure timely & efficient revenue operationsPartner with management, finance peers as well as sales and account management teams to ensure revenue, billing, credit, collection and cash application issues are highlighted and addressedPartner with Revenue Accounting for monthly invoicing of customers, including working with IT around process and system improvementsSupport local billing project in the region, drive change management with internal and external customers, become local subject expert on local GAAP issues and local billing requirements, escalate issues to management and project committeeEducate and train FB internal customers on company policy and procedures in relation to order to cash processesPartner with the Facebook legal and tax team on the development and evolution of sales agreements and other terms & conditionsBuild relationship with key sales partners and customersOther transformation projects or initiatives in the order to cash area as dedicatedMINIMUM QUALIFICATIONSBachelor's degree in accounting, business or equivalent subject matterSignificant & relevant experience with large, fast-growing, multi-national companyTeam player who is very comfortable working as part of a larger team located in different locationsExperience with Oracle ERP, Salesforce, CRMExperience working with outsourced vendorsPlanning, analytical, interpersonal and communication skillsSuperb attention to detail yet possesses an understanding of the "big picture"Leadership experience with experience in optimizing employee engagement, growth outlook, and communicationProven ability to build relationships with key external and internal stakeholders and business leadersBroad business understanding including sales and marketing, particularly in the internet/advertising space
Skills Work closely with internal subject matter experts to ensure successful deployment of EPM and BI across the enterprise; ensure operational integrity of EPM and BI components including Financial Consolidation, Planning, Oracle Data Integrator, and Microsoft Power BI Support system based activities including but not limited to:1. Manage and update dimension members2. Configure Application settings3. Administer and monitor security4. Maintain rules and member list files5. Manage mapping files6. Develop Read more
report and analytics7. Perform data extracts and loads8. Ensure integrity of backups9. Performance tuning and assist in technical process improvements10.Develop security and controls functionality to support application security and internal audit requirements Develop and deliver documentation and end-user training to the user community and provide user support with data submission/mappings, data grids, reporting, and use of applications Participate in the development, implementation, and enforcement of policies, procedures, and controls related to EPM environment, processes, and reports Work across departments to ensure that financial tools and processes are consistent with the overall objectives of the organization Assist on various projects as requiredRequirementsBachelor's degree in Information Technology, Accounting, Business or Finance Over 3 years of experience in administering Oracle EPM or Microsoft Power BI Extensive knowledge of HFM and Planning, or Power BI Prior experience in Oracle EPM or Microsoft Power BI implementations Ability to write HFM and Hyperion Planning rules or ability to write Power BI DAX and M Language Strong business analysis skills, including process mapping, business process redesign, and implementation System implementation skills: requirements/process analysis, conceptual and detailed design, configuration, testing, training, change management and support Strong interpersonal and team building skills; ability to work with a diverse team and influence/drive change across functional and business boundaries Excellent communication skills with the ability to grasp complex concepts and the ability to communicate internally with all stakeholders Strong problem solving and analytical skills Hardworking with acute attention-to-detail skills and a good work ethic Knowledge in programming language (e.g. Python, VBA) is a plus.
Skills