Sign in or register for a JobTech account.
Jobs that require

client/stakeholder management

skill
Lead one or more project teams to enable the client to realize business value from the latest technologies
Build and sustain trusted advisor-client relationship with clients, and shape our clients' business/ IT agenda
Grow Accenture TC business, develop market-leading capabilities and provide thought leadership in technology consulting services
Mentor practice team members and lead practice growth initiatives
Requirements
Master Degree in Business Administration
More than 10 years of relevant technology consulting experience.
Experience of driving large scale digital transformations.
Industry agnostic experience on platform advisory.
Experience with SAP or Oracle Platforms.
Experience of one or more of emerging technologies/ methodologies - Agile, DevOps, Artificial Intelligence,
Automation, Blockchain, Cloud, Data/ Analytics and Security and IoT
Analytical and problem-solving skills
Stakeholder management and relationship building skills
Exceptional written and verbal communication skills
Program/ project management skills
Willing to relocate
Interested candidates who wish to apply for above position, please send us your updated resume to jeffn@gemini.sg We regret only shortlisted candidates will be notified.
EA 12C5083
Skills
Job Summary
We are looking for a full time photographer.
Responsibilities and Duties
Shoot and edit photography assignments (instant print, event photography, commercial photographer etc)
Communicate with clients with regards to job requirements
Manage and assist photo booth assignments
Assist photographer with commercial assignments
Execute administrative & file management tasks
Participate in development of new photography services
Identify and action upon areas for improvement in existing operations
Job responsibilities may gradually evolve based on company objectives
Career Prospect
Possibility to lead an expanding team
Possibility to explore other positions within the company
Working & Office Hours
Mon - Fri on non-assignment days: 12.00pm - 5.00pm
Mon - Fri on assignment days: As required by assignments
Sat, Sun & Public Holidays: Rest day, unless required by assignmentsIf required to work on Sun or PH, 1 off-in-lieu will be provided on next weekâs weekday.
Send your resume and portfolio to work@vividsnaps.com
We will respond to all applicants.
Requirements:
Qualifications and Skills
Experienced with Canon and Nikon cameras
Familiar with professional photography
Good knowledge in photo-editing software, Adobe Lightroom & Photoshop.
Comfortable in speaking with clients and event guests
Able to commit weekends and public holidays
Fluent in spoken English and Mandarin
Occasional overseas travel
Skills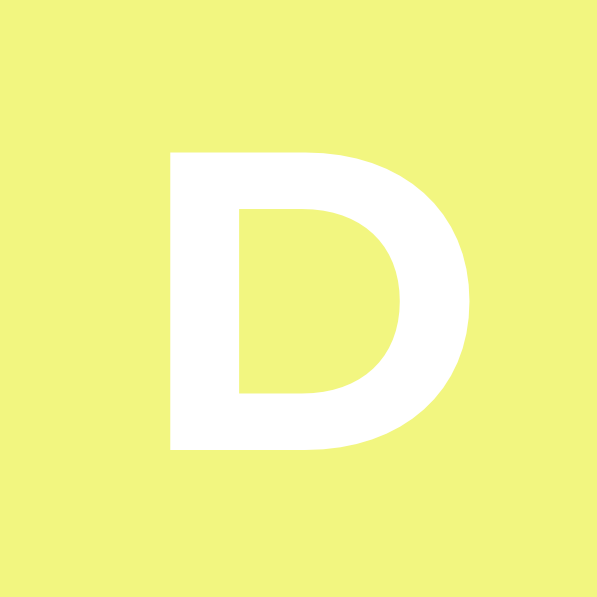 Roles & ResponsibilitiesA ground-breaking company making game-changing products needs an exceptional supply chain. Commodity Management within Materials and Procurement develops and implements plans to support forecasted needs for suppliers or commodities. We use our in-depth knowledge of foreign and domestic markets to negotiate supplier agreements and contracts with optimum pricing and terms. We also harness our understanding of commodity qualities, transportation options, risk management and supply chain evaluation Read more
models to develop optimal commodity management strategies.Key ResponsibilitiesWith minimal direction, develops strategies to improve overall supplier performance, gain strategic and executive alignment for supplier recommendations and ensure the commodity team strategy meets internal business objectivesMaximizes and optimizes overall leverage with supply base while driving adoption and implementation of new technologiesDrives resolutions for issues within the supplier and negotiates product cost and contracts, involving executives as appropriateIdentifies and implements opportunities for cost savings optimizationChallenges supply chain norms to generate out of the box opportunities for cost savings and supply chain optimization and implements as appropriatePerforms and communicates supply chain cost forecasting or revenue opportunities based on trend analysis and market conditionsDevelops and maintains relationships with executives and senior executives at suppliersMentors lower level team members RequirementsEssential RequirementsExtensive supply chain related experience at Dell or other world-class IT device manufacturer preferably in PC spaceExperience with supply chain and processes, as well as FPM products and LCD commoditiesExperience leading strategy development in supply chain management and optimizationExcellent analysis skills in price, cost, supply, and market dynamicsProven stakeholder management skillsExcellent executive level communication skills in documentation (PowerPoint) as well as verbalExperience in driving continuity of supply and complexity reduction related initiativesDemonstrated performance in high-paced and volatile work environment
Skills Roles & ResponsibilitiesRegional ExposureGreat Career ProgressionStrong RemunerationMy client is a well known financial institution with a strong global presence. They're currently looking for a technically strong and motivated individual to join their growing Operations team.Job ResponsibilitiesPlaying an active role, the incumbent would be responsbile for supporting investment activity looking after cash and security reconciliation across a variety of assets. Further, to look at trade settlement and matching activity. Read more
Lastly, to participate in and initiate any project/process enhancementRequirements/QualificationsAt least 3+ years' of relevant experienceStrong knowledge of Fixed Income/EquityExpeience pariticipating in projects/running UAT'sBachelors degree in related disciplineExcellent communication skillsStrong stakeholder management Requirements**Apply here**https://www.bluechipcareers-asia.com/jobDetails/4626/associate-asset-management-operationsFor more Banking and Finance Jobs visit us at:https://www.bluechipcareers-asia.com
Skills Great work cultureWork alongside & learn from best in class talentA chance to accelerate your careeerThe Employer Our client, a high growth ecommerce startup is currently looking to hire a UI/UX Designer in Singapore. The Job You will be responsible for :Taking a "design brief" to understand requirements. Presenting ideas, concepts and design solutions to various stakeholders. Identifying design problems and devising elegant solutions. Working closely with multiple Read more
stakeholders to define and implement innovative solutions for the product direction, visuals and experience. Developing visualisation of screens within a prototype framework. Developing and maintaining documentation regarding style guidelines. Developing well thought-out user experience flows. Creating storyboards, user flows, process flows and site maps to effectively communicate interaction and design ideas.The ProfileYou have at least 2 years experience ideally within a Design role. You possess excellent communication and interpersonal skills and can articulate your ideas to different stakeholders. You are a good multi-tasker who can work within tight deadlines. Strong knowledge of HTML, Adobe suite, Flinto or similar tools. Strong knowledge of UX Design, UI Design, Userflows/ Storyboards/ Sitemaps You enjoy finding creative solutions to problems You are a strong team player who can manage multiple stakeholders You thrive in fast-paced and changing environmentsPlease apply for this role using the following link: https://snaphunt.com/jobs/53050811
Skills
Roles and Responsibilities\:Uphold service standards by answering customers enquiries effectively, managing challenging situations/customers and ensuring prompt turnaround for all service requests with consistent qualityManage escalations on account related enquiries from various channelsMonitor service quality by conducting sample checks on calls and emailsGuide and counsel team members when they do not meet benchmark service levelsProcess service request forms from various channels as and when necessaryLiaise with internal stakeholders and Read more
follow up with external customers on all account related requests. Identify and drive process improvements, to ensure excellence in customer experience, timely delivery of services, optimum productivity and effective management of resourcesWork on projects as assignedSupport OSPL's marketing activities such as road shows and promotions Reporting to\:AVP, Customer ServiceRequirements\:Degree holders1 to 3 yrs of relevant working experience preferredCustomer centric / Strong customer service mindsetA good team player with commitment and initiative with willingness to step into a leadership roleIndependent and resourceful, and able to work under pressureDesire to help others with patience and empathy.Meticulous, well organized and with ability to analyze and solve problemsAble to multi-task and effectively manage timeAble to work on night shift and public holidays to support US market.
Skills

Roles & ResponsibilitiesAbout Our ClientOur client is a bluechip research and technology global conglomerate, holding truly expansive range of B2B and B2C product portfolios. A true driver of both, our client is renowned for connecting research, engineering, and market knowledge to bring relevant, high quality, and always useful products and services to their customers. Their decades-plus legacy of providing best-of-industry innovation, married with multi-billion revenue and an ever Read more
expanding workforce, has them superbly well positioned to keep their high year on year growth going for the foreseeable future.They are looking for an experienced B2B digital commerce manager, Asia, driving end to end digital strategy and campaigns, alongside being the key driver of agency partners to ensure proper delivery and measurement of success of campaigns on a regional scope and cross-product portfolios.Job DescriptionThis role, holding regional coverage across 4+ business units and 25+ countries, sitting in the client's regional digital innovation team, and reporting directly to the B2B digital commerce lead Asia, themselves coming with successful internal legacy and innovation.As such, the ideal candidate will be one with prior stable upward career progression, holding both client and agency experience having led large accounts, and passionate about driving cross-vertical digital adoption and acquisitions end to end.Though this role will be an individual contributor role, you will hold direct ownership over agency partners and campaigns.This will entail having proven experience in prior hands-on digital marketing campaigns, alongside current strategic digital skillset.In addition to the above, the ideal applicant will be:Driver of digital commerce processes - you will be the key stakeholder in driving end to end campaigns (from social media, display, SEM, paid search, display ads, affiliates) across ALL products and services on a regional levelAdept at Stakeholder management - this role will require consistent interaction, education, and partnership with regional, local teams, and agency partners campaigns are brand-worthy, optimised, and performing for all marketsTeam Player - Support the Digital Commerce Lead in building B2B Digital Commerce strategiesAnalytically minded - Every process created and implemented, and optimised will be backed by hard data. You will measure and analyse performance across all channels to ensure processes in place are optimal. RequirementsThe Successful ApplicantBachelor's degree in business or related field8-10 or more years of experience within Digital strategy, with prior hands-on experiencePrior experience in driving/strong exposure within ecommerce both on B2B and B2CAbility to drive rapid pace, multitasking multiple regional projectsStrong understanding of eCommerce platforms and technologiesSuperior analytical skills and experience in applying data & insights to make decisionsWhat's on OfferOur client is not one to rest on its prior successes. It prides itself in staying true to its research and innovation-first methodology, in turn leading to continuous superb growth, both in personnel and in revenue.You will be joining a mature, driven, and experienced regional team with a shared vision to uphold the highest quality of services across all the markets they operate in, while continuously pushing cutting edge innovation. The ideal candidate will be one who can drive B2B digital commerce on a regional level, with the ability to dive into each market under their care to ensure all are operating consistently, efficiently, and with growth in mind.The remuneration for this role will be competitive and in line with the market.Contact:Valerian Anderouard (Lic No: R1761736)Quote job ref: 4024417+65 6419 5941
Skills Roles & ResponsibilitiesCoordinatingwith the Project Manager, senior management, and other stakeholders on defining / driving the design and execution acrossmultiple re-engineering streams and creating a shared vision for transformationSupporting Project Manager in process re-engineering exercises, such as analysis on current state process, documentation of key pain points, and recommendations to address pain points for the optimal target stateAnalyzing and documenting business processes and requirementsCollecting data from internal sources Read more
and assessing the potential impact to the operating model and key stakeholdersIdentifying and validating requirement gaps through fact-finding activities and interviewsDeveloping status reports and management and committee updatesOrganizing and preparing documentation material of internal meetings while tracking activities from the impact analysis stage through the initiative completion stage RequirementsConsulting or strategy background2 - 4 years in a compliance, consulting, strategy, or project management function or chief-of-staff functionBachelor or equivalent degree in engineering preferableStrong analytical and conceptual skills as well as attention to detailTrack record in successful delivery / support of projects, with demonstrated ability to work under pressureGood organizational skills with ability to operate in a dynamic, often-changing environment with a solutions-oriented attitudeExcellent and highly pragmatic business analysis, problem solving and analytical capabilities allow you to challenge the status quo and to be creativeAbility to write clear, concise business communications for senior management audiencesProven stakeholder management skills with client-oriented approach and the proven ability to operate at senior levelsCain YeeEA Licence No - 11C5502Reg No - R1329079
Skills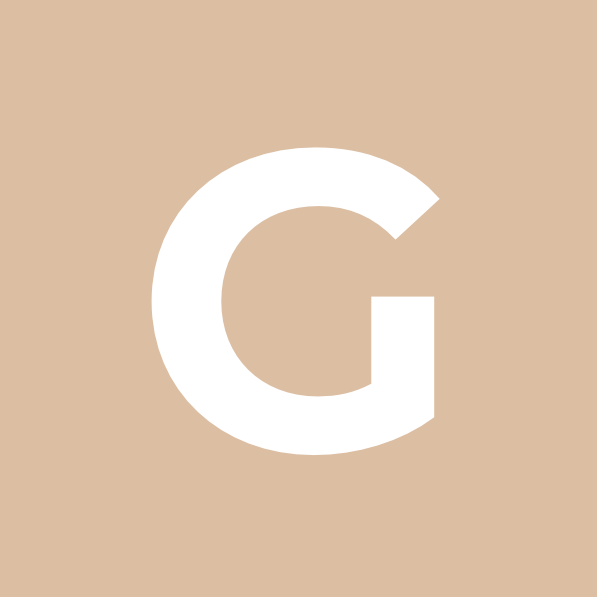 Roles & ResponsibilitiesRESPONSIBILITIESRequired to assist in determining resource levels to support current and future QA requirements for a mobile gameCreate or recommend test strategies that provides comprehensive or targetted testing coverage for a product or feature within timelineProvide documentation and materials for training the test team as well as other teamsAssist in managing a team of Testers for one project (full-time employees and interns)Able to manage a test Read more
project from beginning through the end, including daily test briefing, reporting, risk assessment and stakeholder managementManage the compilation of comprehensive test plans on pre-release versions of software, public beta release versions of software and pre-tech versions of software and to evaluate bug write-ups of any defects or design issues found during testing.RequirementsKEY SKILLSExcellent communication skills, written and verbal, and the ability to liaise effectively with a multi-disciplinary team.Understanding of game Meta ContentMinimum 4 year's experience in QA Testing for gamesApplicants must be self-motivated, responsible and versatile.A passion for gaming and expertise in game playing in various game genres.
Skills Roles & ResponsibilitiesRegional CoverageGreat Career ProgressionExpanding TeamMy client is an international corporate bank with a strong presence in Asia. Due to business expansion, they're currently looking for a technically strong and motivated individual to join their Loan Operations team.Job ResponsibilitiesPlaying an active role, the incumbent would be looking after a porfolio of bilateral and syndicated loans (being the agent bank). Looking after limit control, collateral monitoring and project/process Read more
enhancement workRequirements/QualificationsAt least 3+ years' of relevant experienceExperience working with a facility agent bankAbility to work independentlyBachelors degree in related disciplineExcellent communication skillsStrong stakeholder managementRequirements**Apply here**https://www.bluechipcareers-asia.com/jobDetails/4592/loan-operations-associateavpFor more Banking and Finance Jobs visit us at:https://www.bluechipcareers-asia.com
Skills