Sign in or register for a JobTech account.
Jobs that require

committed

skill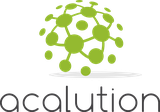 Wine.Delivery is a promising e-commerce startup and a trademark of Acalution Pte. Ltd.. It is a first class fully automated online marketplace for wine and spirits. We serve the Singapore wine market with a wide variety of wine and an outstanding online shopping experience. All wines are delivered directly to the customer's doorstep with utmost care through dedicated drivers in a fully professional manner at the perfect storage temperature.
We are looking for a self-motivated and experienced candidate with software engineering background to join our agile team!
Your Role:
• Design, develop, test, deploy, maintain and improve Wine.Delivery e-commerce site
• Design, develop, test, deploy, maintain and improve REST API for Wine.Delivery mobile app
• Work with Project Lead/ Manager to propose technical solution
• Actively participate in Scrum ceremonies
Requirements
• At least 3 years of experience in PHP and MySQL
• Proficient in Web technology stack (JavaScript, jQuery, CSS, HTML) and Magento
• Candidates with knowledge in Git source control, Payment Gateway integration, Elastic Search and Containerization Technology (eg. Docker) will be preferred
• Experience in AWS and React is a plus
• Fast learner, self-motivated, team player and detail-oriented
Why join us?
Acalution is a great opportunity for you to realise your potential. As the business grows, we are acutely aware that our people are the backbone of the company and hence are dedicated to rewarding contribution, diversity, excellence and commitment.
If finding solutions to complex problems, learning continuously, and driving change excites you, then let's have a chat. We are saying it's going to be worth it.
Skills
$1,600 - $2,200 a monthPermanent*Benefits Summary:Locations: Central, Clementi, ChangiWork Days: Mon - Fri (5 Days)Salary: UP$2200 (Based on experience)*Responsibilities:Deal, handle and follow up with customers' inquiries, concerns, requests and complaints promptlyVerify the information of customersProcess customer's orders and applicationsSupport company's campaigns and eventsRequirements:Bilingual in English and Mandarin to communicate with our English speaking and Chinese speaking customers, and to do simple translationsService oriented with good working attitudeGood communication Read more
and interpersonal skillsAble to perform shift workAble to work overtime occasionallyKnowledge of Microsoft word, excel and PowerPointApplicants who possess relevant experience for the above responsibilities are most welcome to apply. If you do not possess the above experience, your application will still be considered on individual merits and you may be contacted for other opportunities.Please submit your updated resume in MS format to MeganOur dedicated and approachable MCI consultants will get back to you soon for a confidential discussion.Please include the following information in your resume:Education backgroundWork experiences in point formsReason (s) for leavingCurrent and expected salaryDate of availability / Notice period**We regret to inform that only shortlisted candidates would be notified. **We wish you all the best in your career search.Megan Lim Qing YingRegistration Number: R1879408EA License Number: 06C2859Job Types: Full-time, PermanentSalary: $1,600.00 to $2,200.00 /month
Skills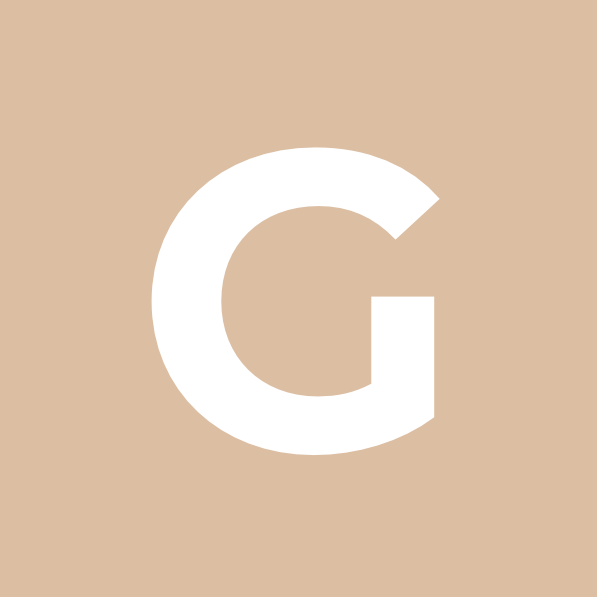 Ideal candidate: Problem solver – a quick thinker and decision maker in a fast-paced environment. Makes sound, timely decisions that lead to results. Empathetic – able to see situations from the customer's perspective and provide personalized solutions. Communicator – an excellent communicator who is able to listen well and understand the needs of our customers. Expresses ideas, suggestions and solutions clearly and directly. Strong integrity – Read more
honest and ethical in all interactions, both inside and outside the company. Upholds our company values and policies. Dedicated – committed to providing customers with a positive and useful experience during every interaction Responsibilities: Deliver exceptional service and develop good relationships with customers via all GorillaSpace channels of communication: phone, live chats and emails Maintain knowledge of all GorillaSpace products, inventory and services Assist customers to find space for all their business needs Deliver personalized, high-quality service to all customers Understand and use CRM software for ticketing, metrics, and process improvements Develop impactful FAQs for new and existing features to allow customers to find answers quickly Share customer feedback and information with other team members and leaders in order to improve and evolve our product, service and customer experience Generate surveys and analyze feedback to measure customer satisfaction Develop and continually improve the learning and development program for the GorillaSpace customer experience Contribute to a positive, inclusive, and fun-loving team culture! Qualifications: Bachelor's degree preferred Excellent written, verbal and listening skills Strong interdisciplinary, problem-solving skills Enthusiasm for real estate, tech startups, online platforms – and a strong curiosity to learn! A happy, positive attitude that empowers you to assist our customers every day. 2+ years of experience working in a customer serviced focused role is an added bonus! This role is right for you if you: enjoy talking to people are open to learning new things and expanding your skillset enjoy meeting sales targets and having uncapped commissions want to build and improve upon a product that benefits people and helps businesses grow are psyched to collaborate with teammates across different specialties and backgrounds to build the best product ever! What's in it for you? Competitive salary and commissions package Work in a convivial, beautiful and centrally-located coworking space Quickly learn the ropes in customer experience and sales Be part of an up & coming, fast-growing tech startup in PropTech Experience life as an entrepreneur Opportunity to attend many events such as Startup Grind, speaker series, networking sessions and other learning opportunities And most importantly – working with a great, diverse & fun team! Thank you for your interest in GorillaSpace.  We look forward to having you onboard!   https://www.gorillaspace.co
Skills
$1,700 - $2,600 a monthPermanentBenefits Summary:OT + ALLOWANCE + BONUSLocation: WoodlandsTransport Pickup: Boon Lay, Woodlands, TuasResponsibilities:Handle production tasks and ensures daily target and highest quality are achieved to meet production schedules effectivelyRead drawings, process and inspection plansProduces parts according to specifications* Plans, organizes and troubleshoot work operationsMake suggestions to improve the quality of workmanship standards,Maintains good house-keeping and hygieneAdditional Information:Open to working rotating shift hoursAble to read electrical Read more
and mechanical drawingsApplicants who possess relevant experience for the above responsibilities are most welcome to apply. If you do not possess the above experience, your application will still be considered on individual merits and you may be contacted for other opportunities.Please submit your updated resume in MS format to MeganOur dedicated and approachable MCI consultants will get back to you soon for a confidential discussion.Please include the following information in your resume:Education backgroundWork experiences in point formsReason (s) for leavingCurrent and expected salaryDate of availability / Notice period**We regret to inform that only shortlisted candidates would be notified. **We wish you all the best in your career search.Megan Lim Qing YingRegistration Number: R1879408EA License Number: 06C2859Job Types: Full-time, PermanentSalary: $1,700.00 to $2,600.00 /month
Skills

Do you want to work on a web application that is growing quickly and changing the face of the industry? As a developer with us, you will practice your craft in a high growth environment in collaboration with other smart and motivated developers to deliver in an agile fashion what our customers need. Responsibilities Daily Expectations Participate in discussions with Product and Software Enginnering Team on Product Design and System Architecture Read more
Collaborate with your development team using Asana Master development and testing in Python/Django, Ruby/Rails and HTML/CSS Examine API Integration and Relational Databases specifically Postgres SQL Upkeep System Setup and Development Practices with Confluence and Git Weekly Expectations Actively participate in weekly team reviews as a platform to grow your skills Team lunches Requirements Demonstrated passion for the craft of coding Persistently pushing the boundaries of excellence through continuous learning at work, before work and after work. Sponge in your surroundings, be open to new experience and always reflective and willing to adapt and change. Your attitude will be the most pwoerful and important value you bring to the team. Equally important, a fun-loving committed team player who understand the priorities of work, movies, comics and partying (alcohol not included).
Skills Job DescriptionCoach primary school students in their school homework and spelling. Execute our centre tuition and enrichment programmes effectively. Look after students' welfare by attending to their daily needs.Job RequirementPossess effective classroom management skills, time management skills and nurturing qualities. Patient, committed, positive, motivating and a team player. Salary base on experience
Skills

Provide assistant to Corporate Secretarial department. Job RequirementsPreferably with company secretarial experience Hardworking and dedicated, good interpersonal skills Ability to work independently under pressure Knowledge of ACRA/Bizfile filing system is preferred. Able to start work immediately/soon
Skills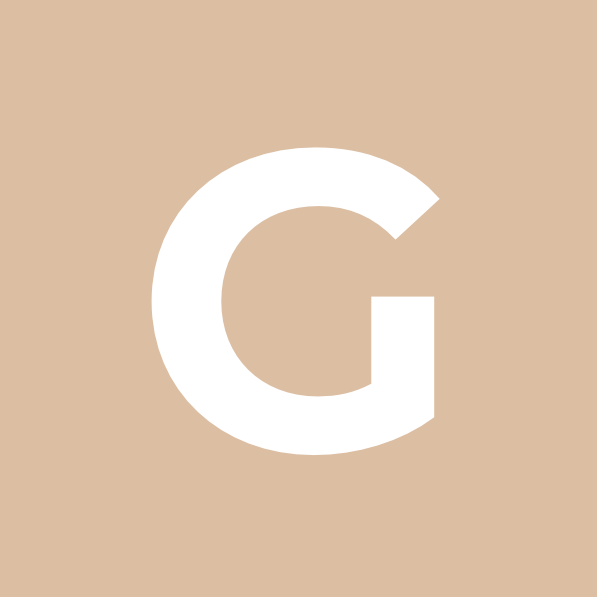 Roles & ResponsibilitiesOverview of job GroupM is the world's largest media investment company and are a part of WPP. In fact, we are responsible for one in every three ads you see globally. We are currently looking for a Commercial Manager/Associate Director to join us.In this role, you will oversee company needs, handle daily business issues, manage company associations, and recognize business opportunities. The role requires constant communicating Read more
and negotiating with clients or business associates. In addition, you will continuously work to strategically expand, preserve or improve the company's procedures, standards or policies while sticking to business edicts and regulatory guidelines.At GroupM APAC, our people are our strength, which is why fostering a culture of diversity and inclusion is important to us.Reporting of the roleThis role reports to the GroupM Singapore CFO3 best things about the job:Opportunity to work for World Best Agencies under one roofMulti facets roles, advisor, trusted partner, leader, listener, executor, etcFast pace, demanding, fun loving and satisfying work environment.Measures of success – In three months:Be conversant with Agencies/GroupM's Legal / Finance StructureSupport budgeting exercise in partnership with stakeholders.Oversee day-to-day finance/commercial activities of Agencies /GroupMGood understanding of all necessary control, compliances and key client contractsIn six months:Lead the quarterly forecasting processes and generate monthly financial and management reports for the agency.Design and implement improved business processesPartner with Agencies management teams to model growth scenariosIn 12 months:Responsible for Agencies P&L, Balance sheet, Annual Budget/Quarterly/Monthly ForecastJoined owner with Agencies/GroupM,CEO/MD of overall financial and operational performanceResponsibilities of the role:Act as a Business Partner to One or Multiple AgenciesAs an advisor to CEO/MD, Business Leaders, Management team and Client Leads.Ensure sustainable and profitable growth of agency/iesEnsure the overall Financial health – Revenue, Cost, Profitability etcBuild out a strong financial and operational processes for agencies and GroupMTracking agency/ies P&L delivery, Client ProfitabilityFee negotiationOwn new and existing clients' contract terms and commercial negotiationOwn financial budgeting and reporting procedures and deadlinesEnsure compliance of client and vendors contract and Revenue Recognition policies and guidelinesWork closely with management team to deliver year on year growth targetsAssist in pitches, RFP, RFI, RFQ, determine scope of work etcDrive optimal clients' profitabilityAssist in business development opportunities (both new, organic and new Trading models)Lead, plan, execute and integrate any new business initiativesLead, plan and execute Annual Budgeting, advise, monitor and manage Quarterly and Monthly forecastingBuild out strong financial and operational processes, responsible for operational efficiency across business, integration with media, finance, IT and human resource.Work closely with Agency's management team to deliver on yearly growth targetsSetting up processes for tracking metrics used to measure agency/ies business strategy and aligning to overall Agency/GroupM strategy and vision.Being an interface between agency/ies and finance shared servicesAd Hoc special project and new business initiativesProvide financial support to GroupM Trading TeamConsolidate, monitor, review and analysis Trading Monthly, Quarterly and Yearly budgets/reforecastEnsure sustainable and profitable growth of TradingWork closely with GroupM CFO/FD, Group Trading and Agency Head of Trading in the implementation of all Trading dealsWork with Trading Team to ensure that deal risk is appropriately managed to safeguard proprietary media interests and that this does not lead to material lossesEnsure that agency/ies aligned and achieved yearly trading targets.Governance, Compliance, Risk & ReportingMonitor contract compliance and commercial termsEnsure all contacts, client, vendors, etc, are approved, signed and filedRisk and corporate governance managementEnsure Compliance and develop initiatives to maximise yieldsWorking with internal and external auditors, ensuring SOX complianceEnsure that all management reports submitted within deadlineMonthly, quarterly and yearly reporting to be carried out with high accuracy and timeliness and developing processes to ensure quality reportingVariances to be fully explained and analysed with action planCentral point of contract for agency's global and regionalAbout GroupMGroupM leads and shapes media markets by delivering performance enhancing media products and services, powered by data and technology. Our global network agencies and businesses enable our people to work collaboratively across borders with the best in class, providing them the opportunity to accelerate their progress and development. We are not limited by teams or geographies; our scale and diverse range of clients lets us be more adventurous with our business and talent. We give our talent the space, support and tools to innovate and grow.Discover more about GroupM at www.groupm.com Follow @GroupMAPAC on Twitter Follow GroupM on LinkedIn - https://www.linkedin.com/company/groupmAbout SingaporeGroupM Singapore operates in one of the most dynamic and exciting environments in the world. Although it is a small domestic market, there is a vibrant media industry which is undergoing rapid evolution as digital technology reshapes the way marketing supports advertisers' needs. Being at the crossroads of Asia means that aside from the local clients and media owners, we also have a high proportion of multi-national clients and media owners.As the largest media investment management company in Singapore with over 41% market share (Recma) and over 650 employees, GroupM Singapore is the premiere organisation to join and develop a career in.GroupM APAC is committed to fostering a culture of diversity and inclusion. Our people are our strength so we respect and nurture their individual talent and potential.RequirementsWhat you will need:Graduate Calibre with 7 to 10 years of experience with strong finance and commercial backgroundProactive, self-starter with strong commercial acumenWorking closely with agency/agencies MDs and all stakeholdersExperience of influencing senior managementLeadership qualities – ability to lead and deliver results in a highly motivated, demanding environmentGood people management skill in a highly matrix environmentSharp, action orientated and able to sell ideas convincinglStrong analytical skills with proven ability in interpreting performance trends and taking proactive actionExperience in Media / Advertising industry will be an added advantageExperience of working in successful fast paced business is preferableComprehensive understanding of key elements of route performance (both commercial and operational)Interested applicants, please apply through this link:https://app.jobvite.com/j?bj=ogsn8fwX&s=Jobsbank_SG
Skills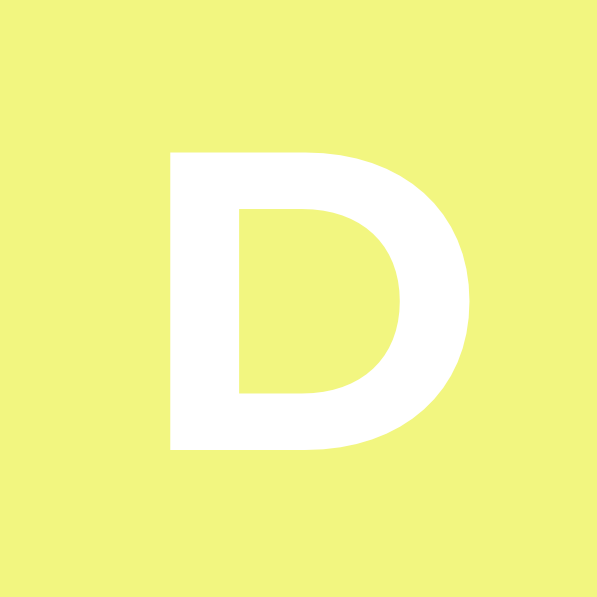 Roles & ResponsibilitiesCompany OverviewDirectAsia launched in Singapore in 2010 with a goal of changing the face of insurance in Asia.We believed customers deserved (and still do):Quick, convenient online insuranceClear, jargon-free choices with transparent pricingDirect access to and custom over their policyAnd since our launch, that's exactly what we've worked to give our customers.Today we have expanded on our success in Singapore and are now giving customers online access Read more
to insurance in Thailand.We are humbled by the support we have received over the years and will continue to innovate and come up with unique offerings for our customers while keeping our premiums affordable.DirectAsia SingaporeDirectAsia Insurance (Singapore) Pte Ltd (Reg No: 200822611G) is licensed by the Monetary Authority of Singapore and is subject to the stringent reporting and compliance requirements of the insurance industry.We have a hugely experienced team of insurance professionals who have worked in the most demanding of countries where direct online insurance is the norm. Though our team includes citizens from more than 15 countries, we remain a local company.You always speak with someone in Singapore when you call. And not to an anonymous call centre overseas.DirectAsia Insurance in Singapore is issued by Direct Asia Insurance (Singapore) Pte Ltd.The DirectAsia team works from a dedicated office at 20 Anson Road.Supporting the contact centre, theSales Associate will help to create an environment that delivers an unrivalled Customer experience in the insurance industry in Singapore.Your role is to ensure the delivery of quality services provided to customers over our various platforms supporting the long term achievement of objectives of the business. We are looking for a proactive individual to be the "voice of DirectAsia" – someone who has a passion for sales, providing great service and beyond the call of duty to delight our customersMain Responsibilities:Delivering our brand promise at all times and offering high levels of consistent, quality service support to our customersHandle incoming Sales hotline, attend to customers' requests in line with policies and procedures, striving for first call resolutionUsing simple, clear and concise languages to communicate effectively with customersActively listen and probe questions to accurately recommend products and solutions based on customer's needs and requirementsProactively engage customers through our sales cycle and ensure prompt follow-up on every lead to increase our Contact Centre Inbound sale conversionEffectively handle complaints at the first point of contact, aiming to resolve situations to customers' satisfactionBeing customer centric – Gather customers' feedback, ideas and suggestions to bring the team/organisation be closer to our customersActively participate in process improvement sessions, providing constructive feedback and suggestionsEnsure that all feedback relating to products and services is escalated to relevant parties and documented within systemsWork towards the team's objectives and demonstrate commitment to achieve business targets and personal goals.Perform other duties as assigned by immediate supervisorRequirementsRequirements:GCE 'O' Level & AboveRelevant customer service / inbound sales experience of at least 3 years, preferably from the insurance industryPossess Insurance Certificates (BCP & PGI)Demonstrated ability to manage own workload and effectively prioritize activitiesAbility to manage change effectivelyExceptional listening and analytical skillsProficiency in general desk top orientation and particularly in Word and ExcelInterested candidate, please write in or drop your resume in word format through jobbank.We regret only selected candidate will be contacted.
Skills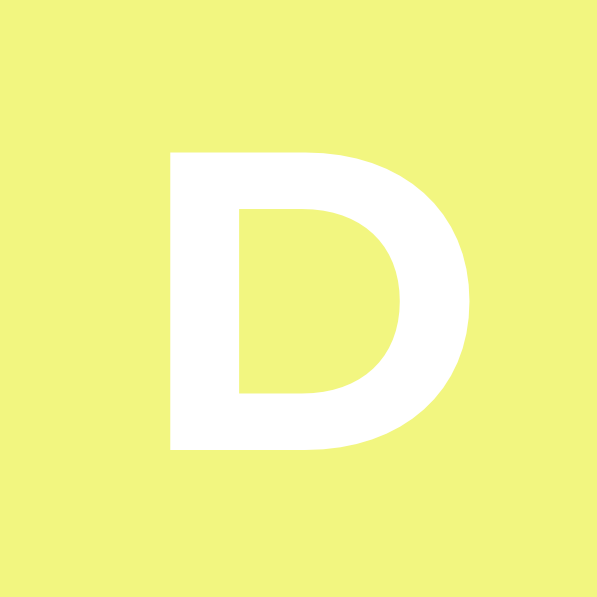 Diversiteam is a global marketplace of vetted engineering talent that enables opportunities for young individuals to get out of their comfort zone, expand their horizon and develop themselves personally and professionally by pursuing a career overseas. To do so, we operate as a marketplace to effectively connect this aspiring talent with rapidly growing organisations such as start-ups and agile SMEs. Thus these organisations have the advantage of building Read more
competent teams with fresh ideas, technological know-how and a solid understanding of foreign markets, cultures and consumer behaviour. In addition to that, the diversity and cross-cultural exchange that we empower in teams is one of the essential factors that helps our clients to drive their creativity, innovation and global competitiveness to be future-ready for tomorrow's global economy. The vision that we pursue is to enable opportunities for aspired individuals and organisations to unfold their full potential and deliver results that they can be proud of. To make this a reality our mission is to shape diverse teams of creativity, innovation and development that would benefit both, organisations and its employees. We at Diversiteam are currently looking for an enthusiastic Software Engineer / Full-Stack Developer who is passionate about technology, is open for new challenges and wants to develop something that she/he can be proud of. Your job scope & responsibilities will be: · Work closely with the team on new product and features development  · Develop new algorithms and automation functionalities · Drive the performance of the product to its highest potential · Explore and implement new technologies Skills & characteristics that we are looking for: · Experience with technology frameworks and architecture of Wordpress and AWS · Experience in front and back-end product development · Self-starter with hands-on approach and willingness to take new challenges · Proactivity, creative thinking and problem solving skills · Dedicated team player who shares our values Diversiteam is a great fit for you if you have the desire to: · Operate in a dynamic and fast paced working environment with a steep learning curve · Receive mentorship and learn about entrepreneurships and startups · Operate in an organisation where you know why you are doing what you are doing, where you take ownership for your work, bring in fresh ideas and deliver results that you can be proud of · Work on an international scale and engage with people around the globe and different cultures  · Participate in various workshops, fairs and networking events · Be part of the startup community, expand your network and grow personally and professionally If this is something what you find exciting, we would love to hear from you! Send us your CV including examples of your previous work to career@diversiteam.io with the subject "Full-Stack Developer Internship". We would love to hear why you would like to join Diversiteam and how you might be a good fit. Please indicate your time of availability. To find out more about us visit diversiteam.io/about.  Possible start: Immediately, Full-time Diversiteam
Skills