Sign in or register for a JobTech account.
Jobs that require

competitive

skill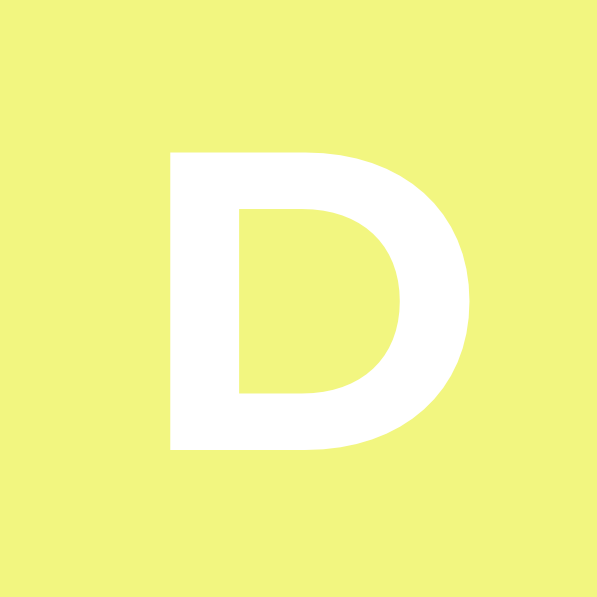 Business Function Group Technology and Operations (T&O) enables and empowers the bank with an efficient, nimble and resilient infrastructure through a strategic focus on productivity, quality & control, technology, people capability and innovation. In Group T&O, we manage the majority of the Bank's operational processes and inspire to delight our business partners through our multiple banking delivery channels.Responsibilities Maintain and formulate M&E Standards / Guideline / SOPs. Implement Read more
these to ensure best practices / guidelines in-place for good M&E asset management. Monitor Group's M&E Asset to ensure timely and sustainable Life Cycle Replacement (LCR). Work with counterparts regionally to ensure proper LCR work plans and budgets. Liaise with Project Managers to ensure M&E standards / guidelines / SOPs are complied with. Liaise with the Bank's Technology Services team to oversight Critical facilities incidences where necessary. Work with procurement team to ensure proper on boarding of contracts to perform project works. Work with internal key stakeholder to ensure customer satisfaction from Corporate Real Estate perspective. Manage Opex and Project Capital expense. Assist line manager & align and comply with regional M&E standards/ guidelines / SOPs. Requirements Bachelor's degree / Diploma with at least 7 years and above proven experience in M&E project management / M&E facilities management in a corporate environment Possess good understanding of the basic requirements for local building regulations and health & safety that impact site area besides M&E regulations and practices Worked experience as a consultant / contractor / vendor with relevant M&E exposure. A team player with strong interpersonal, organizational and analytical skills Demonstrates good stakeholder management skills Be able to multi-task and work well under pressure A reliable, practical, self-motivated individual who is willing to learn Experience in managing a team of Facilities Site Managers will be a plusApply Now We offer a competitive salary and benefits package and the professional advantages of a dynamic environment that supports your development and recognises your achievements.
Skills Our client is a global tech firm and is looking to hire a dynamic and top notch product marketeer to cover the cloud and software portfolio for Asia.PURPOSE:As a Marketing Executive for Asia Pacific, you will be responsible to gather voice of customers in Asia Pacific region The position's goal is to ensure that the HQ get timely inputs and real time market information from customers in the Read more
Asia Pacific region thus enabling them to make product strategy and roadmap suggestions RESPONSIBILITIES & TASKS:Interface withmarketing team to gather feedback Interface with HQ marketing teams to understand unique regional market requirements and technology trendsFormulate business plans to address technical market trends, with consideration to market needs, Maturity vs return, strategic alignment, the company's ability to sell and gain market share successfully, with focus on Vertically aligned solutions Investigate customer business problemsand assess viability of possible solutions withproduct management team and product planning groupDefine product requirements at a regional Level with use case descriptions, prioritised features and corresponding justification ensuring any regionally launched products has understood the common requirements Be informed and act as one of the internal experts with respect to competitive products and market trendsCreate new and interesting marketing plans for core products that drive growth Be accountable for a multiple products or a category of products and enable the sales team in the regionRequirements: Minimum 5 years of product management or product marketing experience with a leading IT vendor or distributor. Outstanding communication skills , resourceful and common sense.Please email an updated CV to (email) for a confidential discussion.
Skills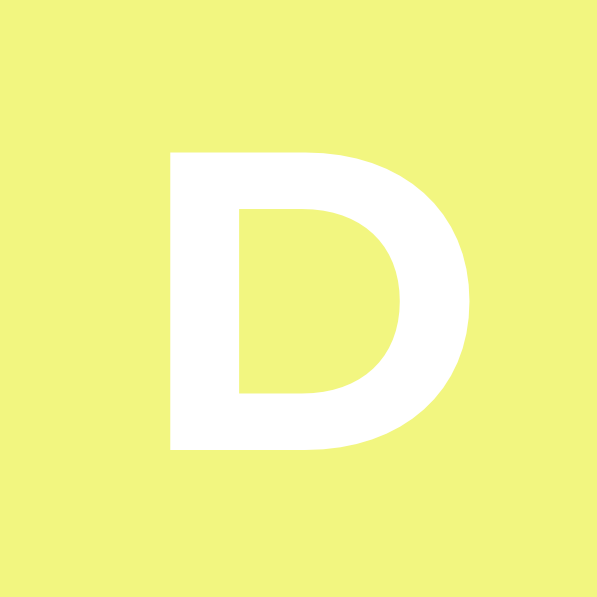 Business FunctionGroup Technology and Operations (T&O) enables and empowers the bank with an efficient, nimble and resilient infrastructure through a strategic focus on productivity, quality & control, technology, people capability and innovation. In Group T&O, we manage the majority of the Bank's operational processes and inspire to delight our business partners through our multiple banking delivery channels.Responsibilities Manage End-to-End Enterprise Architecture including Enterprise Services, Middleware technologies e.g. Tibco, Read more
Middleware MQ, EMS, Mainframe technologies, Databases, Data Warehouses, and Core Banking solutions. Set up Integration layer platform starting from pre-prod, production & DR e.g. TIBCO Domains, EMS, Hawk Rules Horizontal scaling setup and segregation of Integration component to ensure no impact or less impact.Provide guidance on splitting of a service based on complexity and the load.Offer guidance for the merging of different service based on endpoints and similarity. Design patterns for Integration layer, Application Infra Setup. Set up Scheduled, Unscheduled maintenance window. Handle multiple concurrent incidents following process and closure with management report.Requirements5 years of related work experience in Service Oriented Integration, API & Digital Transformation projects Expertise in TIBCO suite of products, Business Works, ActiveSpace, EMS, Admin & Hawk. API exposure on Internal and External connectivity to Services layer. Expertise on MQ, HTTPS, Database, C:D, TWS connectivity to Service layer. Good relevant understanding of Enterprise Integration and Messaging Patterns, SOA Governance practices. Strong communication skills including engaging senior management on strategic plans, leading project steering committees and status updates on tickets and incidents. Excellent organizational, vendor management, negotiation, and prioritization skills. Proactive and able to work under pressure Strong problem-solving skills and positive "can do" attitude. Bachelor's Degree in Computing, Engineering or similar discipline or 5+ years of equivalent experience Previous financial/banking or product technology industry experience will be desirable Apply Now We offer a competitive salary and benefits package and the professional advantages of a dynamic environment that supports your development and recognises your achievements.
Skills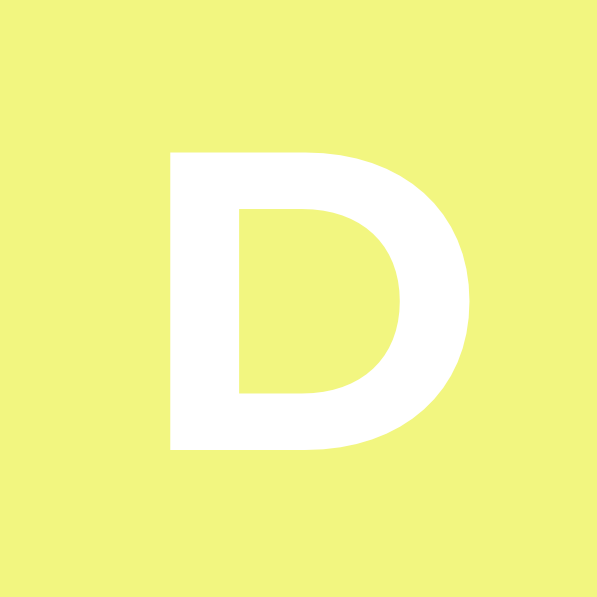 Business Function Group Technology and Operations (T&O) enables and empowers the bank with an efficient, nimble and resilient infrastructure through a strategic focus on productivity, quality & control, technology, people capability and innovation. In Group T&O, we manage the majority of the Bank's operational processes and inspire to delight our business partners through our multiple banking delivery channels.ResponsibilitiesDevelop and automate software build and release process under the DevOps Read more
Model. Familiar with automation tools like Nexus, Bitbucket, Jira to schedule the software build, resolve build issues and release the software. Develop and maintain programming scripts during software creation, enhance the nightly builds program, perform static code analysis and manage software version releases. Maintain and manage the multi-platform of build environments, source code, change control, configuration management from build to deploy activities Development & operation of Continuous Integration & Deployment (CI/CD) pipelines Providing DevOps architecture implementation and operational support RequirementsBachelor's Degree in computer science, Software Engineering, Engineering or a related field Experience in Build and Release process Strong Scripting experience (Shell, Bash, Python, json, XML scripting and familiar ANT) Experience working with product development teams (including languages such as C/C++, C#, Java, .Net) will be an added advantage. Background in large-scale system administration and familiarity with open source technologies - SVN, Jenkins, JIRA, Bit Bucket, Nexus, Release Automation etc. Advanced knowledge of CM concepts (GIT workflow, branching, versioning & tags, etc) Broad understanding of the programming structure (makefiles, headers, code) and compilation process (compile, link) Experience with multi/hybrid platform (Linux, Windows, Unix etc.) build environments Experience working in DevOps teams, setting up automated build system and CI/CD Self-motivated team player who demonstrates initiative and flexibilityApply NowWe offer a competitive salary and benefits package and the professional advantages of a dynamic environment that supports your development and recognises your achievements.
Skills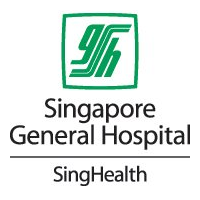 Job DescriptionYou will develop and execute effective fundraising strategies to identify, cultivate and solicit from prospective individual donors, corporations and foundations. You will strengthen relationships and facilitate philanthropy journey through stewardship, engagement and donor communications. You will also be required to:• Work closely with internal stakeholders and volunteers to develop highly competitive cases of persuasive gift proposals• Plan and manage high quality stewardship strategies for donors• Contribute actively Read more
in building a culture of philanthropy in SGH by supporting leadership, clinicians and administrators in their development activities and cultivation of prospect relationships• Develop rigorous move management plans for donor recruitment, retention and upgrade.Job Requirements• Bachelor Degree from recognized university• At least 8 years of relevant experience, preferably in philanthropy, marketing, communications, client relationship management.Experience in fundraising will be an advantage.• Strong organisational, interpersonal and networking skills• Good work ethics as a collaborative team player and valuable individual contributor• Excellent written and spoken communication skills in a group and individual setting• Resourceful with good project management skills
Skills
Blood Professional ExecutiveJob Advertisement – Blood Professional ExecutiveResponsibilitiesPerform registration duties which include registering donor for donation, handling donor enquiries and assist donor to book appointment for next donation and phlebotomy linking; andPerform haemoglobin testing and capping which includes taking blood for haemoglobin test, explaining to donor on deferral if required, checking, sorting blood bags and sample tubes before passing it to lab; andSupport apheresis pre & post donation Read more
which includes registering donors and test tubes preparation; andSupport whole blood donation pre & post donation which includes blood bag preparation, bandaging and stripping of blood bags..Assist in preparation of statistic reports and meeting slides .Assist in store management and maintenance of equipment.Keep records of vendors' performanceThis role requires morning and afternoon shift duties. The person is not required to perform graveyard shift. A comprehensive training will be provided and competitive total pay package include attractive basic salary, shift allowances, uniform, shoe allowance, bonus payout 3 times a year. Upon completion of training, the person is required to perform supervisory role to manage a group of blood professional assistants. RequirementsDiploma in healthcare services, biomedical sciences, chemistry and chemical technology etc.Diploma in other disciplines in sciences or past experience as a medic in Singapore Armed Forces are welcome to apply Prior experience in healthcare sector will be advantageous Only applicants who are shortlisted will be contacted.
Skills We are looking for Parotta Masters and South Indian Cooks Competitive Salary and Benefits Please call or WhatsApp 94665626
Skills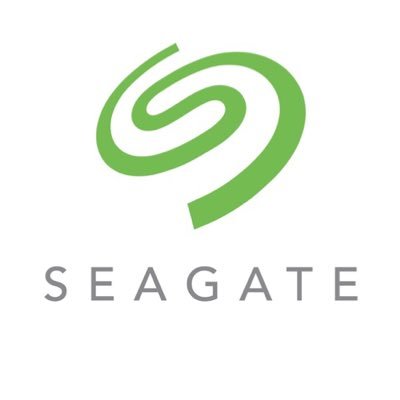 190568 Senior Manager, Compensation & Benefits (Open) Responsibilities: The Sr Manager is responsible for strategizing and developing compensation and benefit programs for Singapore and Malaysia. It will also include researching, analyzing, and presenting information to identify and respond to compensation and benefits issues for Singapore and Malaysia. The incumbent is also involved global and regional initiatives and support implementation. Develops, plans, and implements changes to compensation programs and Read more
processes. The incumbent will be responsible to conduct job evaluation, market analysis, and compensation program development. Develops cost models and prepares policies/procedures to implement effective and competitive compensation and benefits programs. Independently defines and determines the approach to assigned problems. Prepares written communications and presentations to management, employees, and other stakeholders. Demonstrates good judgment in selecting methods and techniques for identifying and evaluating different approaches to define and resolve issues. Plans, co-ordinates and partners with HR and various stakeholders on changes. Requirements: Degree in Business, HR, or related area Demonstrated analytical skills in problem definition and solution development Excellent written and verbal presentation and communication skills Sound knowledge of C&B practices and understanding of the regulatory environment and issues impacting compensation Strong drive, customer orientation and ability to execute Ability to collaborate across boundaries, disciplines and cultures, especially in an evolving matrix environment Prior C&B working experience in an MNC Manufacturing environment is preferred Some experience in project implementation is preferred Job Family: Management
Skills SingaporeStatistics at Costello Medical Our Statistics team is growing quickly through demand from both new and existing clients, and we have an exciting opportunity for a Biostatistician to join our friendly and collaborative team in Singapore. The successful candidate will play a key role in shaping the future of Costello Medical's Statistics team and service offering in Asia and globally. Our Statistics team provide statistical and analytical expertise Read more
across Costello Medical, devising statistical analysis plans and performing data analysis within Excel, R, SAS and WinBUGS. They are also responsible for communicating the methodologies and results in both written and oral formats to drug and device manufacturers, doctors and reimbursement agencies such as NICE in the UK. The statistical analysis varies across patient-level clinical trial data, observational study data, real-world data and published aggregate data, and involves a range of techniques such as basic statistical analysis of individual patient data, regression analysis, survival analysis and Bayesian network meta-analysis using both standard and emerging methods.About the Role You will work in project teams alongside colleagues from all specialities to ensure that statistics projects are completed to an exceptionally high standard, on time and in line with client expectations. You will receive one-to-one training in the technical aspects of the role, including project management and effective client communication. Delivering project work requires close collaboration with clients, and following a successful induction period you will increasingly participate in teleconferences and face-to-face meetings with external stakeholders. The successful candidate will be someone who shows the potential to progress rapidly and who, with close mentoring, could take on project management and client responsibility in six to twelve months. Our team typically work on several projects at one time and the results of each analysis can feed into publications, value materials, health economic models or health technology assessment submissions. You will therefore be exposed to a wide variety of the services offered by Costello Medical and a broad range of therapeutic areas. Requirements Essential requirements for the role are: A degree level or higher qualification in a scientific or mathematical discipline (minimum 2.1) is required, although a Masters or PhD would be highly advantageous. A focus on statistics and data analysis is essential The technical and mathematical ability, coupled with the written and oral communication skills, to explain complex techniques and results to non-experts Proficiency in the R programming language, and the willingness and ability to rapidly develop your programming skills A willingness to trial, explore or recommend new software or techniques that may suit specific projects A high degree of accuracy and attention to detail, along with the ability to maintain a high level of customer service and the quality of deliverables under multiple competing demands Highly organised, with the flexibility to respond to changing deadlines The ability to use your initiative and work independently, in addition to working collaboratively within project teams Excellent written English is fundamental; this will be assessed during the selection process Fluency in one or more East Asian languages (Mandarin Chinese, Japanese or Korean) is advantageous but not essential Experience with SAS, or other programming languages used for data analysis Awareness of data standards for clinical research and statistical analysis (e.g. CDISC, SDTM, ADaM, ICH Statistical Principles for Clinical Trials) Experience in and/or knowledge of clinical processes or trials In line with our company mission, you will be somebody who thrives on the challenges that the healthcare industry presents and relishes the opportunity to improve patient outcomes globally. You will also be willing to step up and support your project team as needed. Benefits The starting salary for Biostatisticians is competitive depending on experience. Please go to our website to learn about our reward package and the other benefits of working for Costello Medical.
Skills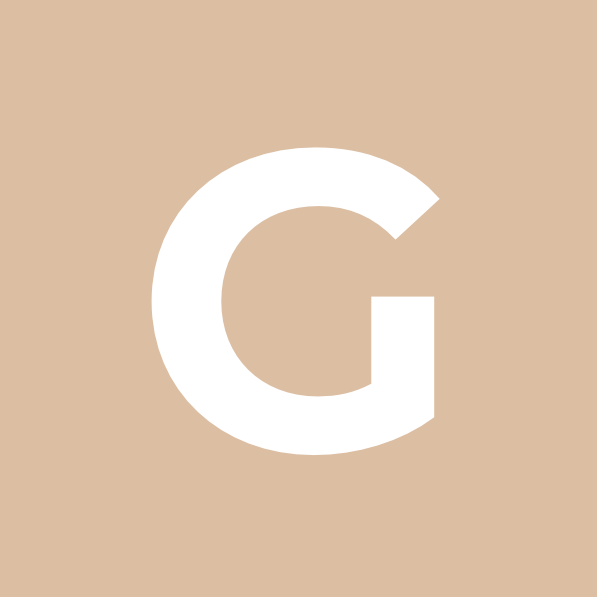 Evaluate and build business of identified prospects in the industry To maintain good business relationships with existing as well as new clients Compile weekly customers and sales reports Responsible for the entire sales process from quotation, closing of sales, processing of contacts with client till project completed Able to work with a team and achieve the desired results Any other ad-hoc assignments as and when requiredRequirements:Able to work Read more
in a team and achieve the desired results Possess excellent communication skills and handle customers efficiently Possess high level of commitment and responsibility Capability to grow in a competitive environment Possess 'O' level and higher education cert or any other professional or equivalent certificate High degree of self-motivation , ambition and negotiation skills
Skills