Sign in or register for a JobTech account.
Jobs that require

competitor monitoring

skill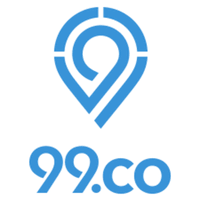 99.co is looking for an experienced Product Manager to join our diverse team of people who are passionate about taking the real estate industry properly into the age of technology through innovation and a desire to solve its multitude of challenges.

As a Product Manager, you will be responsible for plotting the course and future of our product, navigating your team through unchartered territory and unpredictable storms to reach new heights. Your work will constantly set new standards for the age-old industry and help thousands of buyers and renters find their dream home every year.

What you'll do:
Drive product direction and strategy.
Own the product roadmap, objectives and KPIs.
Define and execute go-to-market plans /strategies.
Conduct A/B tests and lead data analysis.
Understand user needs and behaviour.
Perform market research and competitive analysis.
Oversee product execution from inception to delivery.
What you have/are/will be:
Computer science or related technical background preferred but not required
Own a track record of building interesting internet and/or mobile products on web and mobile platforms
Experience leading a team, and know how to effectively implement team goals and deadlines
Able to speak in the vocabulary of GTD, Konmari method, agile, and design sprints
Technical depth that lets you understand and earn the respect of world-class engineers
A head for numbers and a strong quantitative background to support data-informed decision making
Able to respect and appreciate what good design(s) can do
Able to communicate well in all sorts of situations and provide clear and concise briefs
Exemplify what it means to be a team player — for both your team and the company
Entrepreneurial spirit and know how your work impacts the business and the industry, and have your way of conveying this to inspire others
Embrace change, and thrive in a fluid, fast-paced start-up environment
Detail-oriented or someone who reads everything and will paste an html peace character somewhere in your application ;)
Skills Roles & ResponsibilitiesGenerate revenue in Asia Region for SATO Key Account by developing market potential through forecasting, lead generation, qualification, and closing sales; recommending new products and services; managing our partners network.Major Functions:Spearhead key sales initiatives in the Asia Region among affiliates within the SATO Group Member Company (GMC).Develop and grow key account relationships across the Asia RegionDevelop and maintain sales partners network and channel sales pipelines within Read more
the Asia Region.Works closely with the existing sales affiliates/partners in the Asia Region to negotiates and closes business deals.Develop regional strategies goals and identify business opportunities for expansion in the Asia Region with close sales directly and/or through our partners.Identify market trends and gauge the market pulse and closely monitor competitive products and solutions.Be a specialist in food safety domain and share best practices in food supply chain segment among respective sales affiliate within the Asia Region.Provide monthly sales reports and forecasts to the Management.Provide support for marketing based on the local market needs and feedback.RequirementsExperience in the Auto-Identification Industry (print and data-capture). Existing sales network is a big plus.Experience in working in a regional role and ability to work in a multi-cultural workplace.Capable of managing multiple objectives in the region.Prospecting skills, sales planning and ability to close sales.Good presentation skill and ability to communicate efficiently with end-users and partners.Experience and network in the Key Account (food retail chain, logistics or pharmaceutical) is a must.
Skills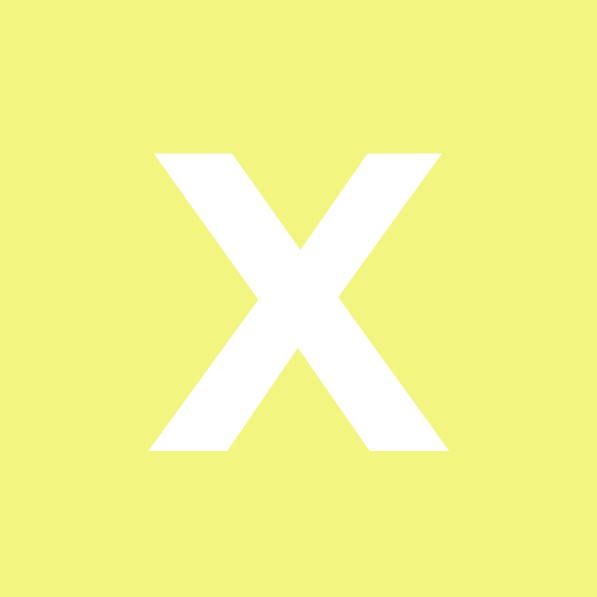 Roles & ResponsibilitiesAbout the roleThe Senior UX/UI designer needs to be competent in all of facets of the design process, and exceptionally talented and skilled in Interaction and Information Architecture Design. A well-rounded UX/UI professional who connects the dots between business needs, innovation and good design.Experienced at driving a user experience from start-to-finish that delivers results, connects emotionally.Obsessed with good user-centered design practices and have an eye for Read more
detail.Experienced at creating and revising information architecture documents and diagrams including but not limited to: content diagrams, content maps, wire frame diagrams, comprehensive diagrams and static prototypes.Passionate about understanding (and keeping the team and clients in formed about) current and emerging UX/UI trends.Familiar with HTML, JavaScript, and CSS design capabilitiesFluent in responsive design, mobile/tablet UI UXPerforming competitive analysis and research for projects.Researching and analyzing industry UX/UI trends and competitor sites and strategies.Create and revise information architecture documents and diagrams including but not limited to: content diagrams, content maps, wire frame diagrams, comprehensive diagrams and static prototypes.Directing ongoing usability testing and assessment.Working with client and project teams to complete the information architecture and interface development processes for new production projects including site map, wire frame layout and template development/testing (browser and platform compatibility) while maintaining quick page load times.Working with internal and client team to design and build user-friendly forms/ applications/interfaces based on functional specifications.Participating in key internal meetings including weekly status updates and planning sessions.Conduct & Facilitate requirements, design, and implementation reviews.Review user adoption of deliverables and acceptance testing.Ensure all versions of project UX/UI documents are complete, current, and stored/ archived appropriately.Presenting all documentation to internal teams and clients. Requirements3- 5 years of UX design experience (and the portfolio to prove it) as a key, hands- on interaction/visual designer of a UI/UX team through the product development cycle of successfully launched web, mobile, and/or software applications.Advanced degree or equivalent experience in Human Computer Interaction, Digital Media Design, Fine Arts or related field is desired.Excellent communication, presentation and writing skills.Good knowledge of web and mobile technologies and their application to create business solutions.Ability to liaise with technologists to deliver an end-to-end solution.Impeccable skills visual and motion design preferred.
Skills Roles & Responsibilities• Product performance, price plans, profitability and market share of the product• Analysis of consumer usage behaviour and identify new products/services opportunities• Conceptualize, plan and develop new products as well as product enhancements to ensure relevance to meet changing market needs, including the development of business casesResponsibilities:Product Development• Drive project milestones, troubleshoot potential issues and challenge the team to deliver solutions that result in successful project Read more
launches• Explore new technologies for improvements and enhance work flow to drive digital KPIs• Track and manage allocated budget• Perform acceptance testing for new features.• Help with product prioritization and project management methodologyProduct Marketing & Analysis• Conduct business analysis & product performance forecast• Responsible for the product performance, price plans, profitability and market share of the products• Understand market needs; keep abreast of technology developments/trends and competitive situation• Ability to conceptualize, plan and develop new products (end to end) as well as product enhancements to ensure product relevance and meet changing market needs, including the development of business cases. Regularly use consumer feedback, metrics, market research, and competitive analysis to help create products and features that drive digital KPIs• Analyse prepaid customer usage and spending behavior to identify opportunities to offer new or enhanced products and/or extension to new customer segments• Develop & craft product messaging briefs, guiding marketing communications on the creation of product launch materials• Work effectively across functions including Go-to-market (GTM), Customer life cycle management, IS, Network and Customer Service to meet overall company objectives.• Forecast of inventory to meet sales forecast & demand• Ensure consistent and process end to end for all products/services launches• Ensure product information/T&Cs are updated across all platforms in a consistently & timely manner.• Custodian of credit bonuses given out across the channelsRequirements• Degree in management, marketing, economics or a closely related field• More than 5 years of working experience, preferably in the product or product market marketing role• Ideally with telco experience• Good project management• Excellent communication, presentation and interpersonal skills, with the ability to build good rapport and collaborative working relationships with all levels of staff* We regret that only shortlisted candidates will be notified.
Skills Roles & ResponsibilitiesUX & Design LeadWant to be part of an international marketing agency in Singapore that is doing ground breaking work?!WE are on the look out for a UX and Design Lead to work on/with part of a growing multi-disciplinary digital team that is challenged to define and evolve the customer experience across all the clients digital channels and platforms.ROLEThe role consists of three main pillars;Management / Read more
leadershipUX designCreative direction and digital designThe role will be a split of management responsibilities (overseeing mentoring and motivating a team of up to 5 UX Designers and 6 Digital Designers) and leading by example in the creation and delivery of brilliant customer experience focused work. The successful candidate will be part of an agile Product Team and so will be responsible for the 'doing' as well as management and oversight of work.THE TEAMThis team is responsible for the digital commerce transformation of key Business-to-Business (B2B) and Business-to-Consumer (B2C) products across Asia. This can manifest in the creation of their web experiences, e-commerce partnerships (i.e. Lazada or Amazon), marketing automation (MA) campaigns, extremely rich and SEO digital content, online and social advertising campaigns, among other digital initiatives.RESPONSIBILITIESManagement / LeadershipOversight and accountability of all UX and design outputs which have been produced by the team (consisting of approximately 20 multi-disciplinary digital experts, including Content Managers, ScrumMasters, Digital Designers and UX Designers).Constantly challenge and raise the standard of UX, design and creativity within the teamThe line management of up to 5 UX Designers and 6 Digital DesignersAbility to inspire and motivate junior team membersProvide quarterly CPD (Continuing Professional Development) mapping and training sessions for all UX Designers and Digital DesignersAbility to switch gears quickly and work on multiple projects at onceOn board and coach other team members in customer experience to ensure a holistic user experienceUX Strategy, Design, Mapping and ExecutionLead and enhance the UX pillar of the digital teamExecute and participate in Lean-Agile UX methods to deliver customer validated designs in quick cycles of iterationLead and participate in UX Research to validate or capture customer needsUse primary and secondary research and analysis methods, including Lean UX, moderated and unmoderated usability or optimisation studies to define best in class customer experiences across all client channelsCreate wireframes, flows, functional specs and prototypesConduct competitive analysis, product, market and competitor research and concisely communicate key findings in suitable documentationIdentify optimisation opportunities, through analytics and other data sources, of recently published online experiencesResearch and develop marketing automation (MA) user flows and decision tress (developing campaign architecture to plan engaging, targeted and optimised MA campaigns).Respectfully challenge assumptions and engage other team members in dialogue to resolve issues and push user centric thinkingDesignAccountable for all creative and design work released by the team and in particular to improve campaign creativity, embracing the latest digital trends and design thinkingResponsible for the continual improvement of design and creative standards within the teamUnderstands the different styles of B2B and B2C designWork with a Creative Director (based remotely in London) to review design briefs, interrogate and define the underlying strategy and resulting art work have not only delivered against the brief but maximised its creative potential RequirementsRequired Qualifications and experience:Bachelor degree, in related field, Human Factors/Human Computer Interaction, Library Sciences, Cognitive Science or Technical Communications preferredMinimum of 5 years combined experience as an Information Architect / UX Designer and Digital Designer / Creative DirectorMinimum 3 years' experience with Axure, Omnigraffle or Visio, Axure preferredPreferred Qualifications and experience:Practical Agile Scrum (or similar agile methodology) experienceMinimum 1 years' experience in Oracle Eloqua or similar marketing automation (MA) equivalentExperience in the line management and mentorship of junior team membersWorking knowledge of HTML, CSS, Excel and SalesforceExperience utilising online user testing & optimization tools, such as UserZoom, Userlytics, Loop11, OptimizelyApply now while this role is FRESH!EA11C4388R1442572
Skills Roles & ResponsibilitiesOverseeing the formulation of marketing strategies and tactical execution including pricing, selection or market segments, product portfolio assessment and developmentDirecting medical education courses, initiating the topics to be coveredDeveloping and maintaining product line technical expertise and contacts with key surgeons and customers of product responsibility by observing surgery, attending medical/scientific meetings, presentations, and seminars while gathering competitive informationTraining and assisting local marketing managers on products and Read more
competitionPreparing and analysing long range, annual, quarterly, and monthly forecasts for each product lineDetermining list pricing for all assigned products thorough competitive analysis, market trends, etc.Conducting market research activities to analyse and identify market needs and issuesProposing new product development twice a year to the executive committeeProposing and managing budget for product line RequirementsBachelor's degree, masters in marketing would be preferred10+ years' product marketing management experienceConsiderable knowledge of the medical device industry.Strong experience in both upstream and downstream marketing, full product life cycle from conception to launchStrong interpersonal and relationship management skillsExperience as a Senior Marketing Executive with strong financial and operational capabilitiesStrong experience in creation of communication plans, strategic and long term plansExperience in providing marketing thought leadership - taking consumers/clients insight, and using it to drive thinking and good decisions, is requiredAbility to present technical/medical concepts and business solutions clearly to varying client stakeholdersExcellent client-facing skills and presentation skillsWilling to travel
Skills Roles & ResponsibilitiesResponsibilities include strategic and business planning, marketing and project management.Strategic planning: Organizes process, calendar, market analysis and supports executives in the development of a strategic plan. Creates a scorecard and helps set measurable goals within the approved strategic plan. Provides executive monitoring, communication and promotion of strategies.Business Planning: Assists business leaders in the development of formal business plans that support strategic objectives, sets goals, metrics, monitors Read more
and reports plan execution.Marketing: Develops marketing strategic plan that supports corporate strategic plan. Develops marketing strategies in coordination with organized business plans. Monitors and adjusts marketing strategies based on results and changing priorities.Supplementary Tasks:D&L and Partnerships: Understand and prioritize customer value concepts, unmet needs and importance through primary and secondary market research through 1-on-1 customer interviews, focus groups and web-based surveys. Apply this knowledge to identify potential D&Ls / partnership opportunities.Commercial Operations: Collaborate with RA, QA and supply chain for understanding and resolving functional issues related to product portfolio and also work with country teams to mitigate any risks arising from the same.Key Areas of AccountabilityAdoption of global marketing strategies into regional context and development of clear execution guidance and focus for the portfolio, including: global price corridors, selection of market segments & target groups, product portfolio assessment, development and management. Planning and managing budget for portfolio.Lead and execute on following key activities:Works with Clinical and Medical Education teams to ensure alignment of medical education courses topics with franchise strategy,settingclear priorities related to agreed franchise strategyDevelop and maintain product line technical expertise within regional commercial teams, health care professionals, in accordance to compliances policies.Attend medical/scientific meetings, presentations, and seminars while gathering competitive information.Overviews and facilitates effective deployment of the global marketing toolbox in region.Train and assist local marketing managers on products and competition, and lifting up marketing excellence (establishment and coordination of regional marketing planning, providing guidance of execution, planning and assessment)Work with Countries, Supply Chain and Customer Service to ensure forecasting is in line with proposed marketing plans and planned demandRegional products launch management, planning and execution:Manage the product lifecycle from product launches to obsolescence across the region.Provide guidance to markets on marketing planning and support execution with country teams, engage with customer needs and accounts upon requirements.Takes ownership of new product launch implementation by leading the execution of the process at regional level with regular monitoring, tracking and support e.g. training, toolkit deployment, business case development.Analyse demand forecast annual, quarterly and monthly for each product line.Determining price corridors for all assigned products thorough competitive analysis, market trends, etc.Conduct market research activities to analyse and identify market needs and issues; ensure up to date market intelligence for market segments.Proposing new product development to the executive committee.Map unmet needs in portfolio, market/customer segments, sales channels, business models. Define solutions to address those needs and provide clear guidance.Lead high performing marketing team by providing strong leadership, coaching and development opportunities.RequirementsBachelor's degree, masters in marketing would be preferred7+ years' product marketing management experience or commercial experience in Medical Device industry only. Background in Sports Medicine portfolio is preferred.Knowledge of the medical device industry is desirable.Strong experience in downstream marketing, full product life cycle from launch to phase outAbility to thrive and perform in a fast-paced, dynamic environment which presents many challenges as well as opportunitiesProactive, engaged and accountable for the role and commitmentsStrong communication skills with the ability to listen, understand and respond effectivelyExperience as a Senior Marketing Executive with strong financial and operational capabilitiesExperience in providing marketing thought leadership - taking consumers/clients insight, and using it to drive thinking and good decisions, is requiredAbility to present technical/medical concepts and business solutions clearly to varying client stakeholdersExcellent client-facing skills and presentation skillsWilling to travel (50-60%)
Skills Product Manager (Computer Vision) | Based in Singapore ADVANCE.AI is a data-driven financial technology company with multiple offices in the APAC region. In our quest to build a better financial world, one of our key goals is to revolutionize the credit system by creating a more holistic, accurate, and democratic alternative to existing credit scoring methods. Combining the best domain knowledge in big data, artificial intelligence, and credit rating technology, Read more
ADVANCE.AI brings the next generation of data centric platforms to transform the financial service industry in Asia. Our core product offerings include credit scoring, anti-fraud detection, facial recognition, and AI as a Service. Advance.AI is built and backed by experienced and successful entrepreneurs and investors in Singapore, China, and US who are from top-tier schools like Stanford, CMU, UIUC, Tsinghua, Fudan, SJTU, NUS, and NTU with rich industrial experiences from Goldman Sachs, Farallon Capital, Two Sigma, Amazon, Accenture, Tencent, Baidu, and HSBC.  We're looking for a Product Manager (Computer Vision) to join our high performing team. If you're looking to be a part of a team who tackle real-world financial problems, Advance.AI might just be the place for you! Work alongside world-class talent and join us as we use sophisticated data and analytics to make a change in the financial world. Job Responsibilities  · Responsible for the Computer Vision products (OCR and face recognition) on both PC and Mobile Apps starting from product planning, application design, to implementation · Responsible for product design, preparing PRD (product requirement document), and improving product features continuously · Liasie with the R&D and business team to ensure smooth progression for the project · Conducting research on the market operations mechanism and competitive analysis for the Computer Vision industry for products such as OCR and face recognition · Regularly consolidating data and report on the progress of the project and product performance  · Assisting in the product operations and promotion, collecting and analysing market response, and continuously improving the products and user experience through qualitative and quantitative analysis Job Requirements · Bachelor's Degree in Computer Science or any relevant discipline · At least 2 years of experience in the Internet / technology industry · Proficiency in Axure, Visio, PS, or other relevant application, with experience in product design for both Web and Mobile App · Extensive knowledge in user interaction (UI) design and user experience (UX), with basic knowledge of technical principles · Experience in OCR, face recognition, security monitoring, and smart city projects is an added advantage
Skills

Roles & ResponsibilitiesAs a key member of the TGF management team, the Global Head of Sales & Marketing will be responsible for the development, communication and execution of the Global Strategic Customer Initiative, Trade Lane, Field and Tele-sales and Sales Force Effectiveness strategies to all senior management and sales personnel in TGF. This includes, but is not limited to, training, performance management, reporting, stakeholder management, and internal and Read more
external communications. The role is also responsible for driving the processes, efficiency and effectiveness of the sales force via the network Sales Heads and Cluster/Country Management. It will also be critical for the successful candidate to be personally involved in the development and management of major customer accounts. It is essential that the Global Head of Sales & Marketing drives closer collaboration between regions to ensure TGF operates seamlessly across the globe. It will be critical for the successful candidate to have prior experience of working effectively in a network operating model, gaining buy-in and winning credibility from regional and functional management. It will also be important that the successful candidate have both 'Ocean' and 'Air' experience as it relates to the global forwarding industry. Safety is at the heart of everything that happens at Toll. As a senior leader within the organisation, the Global Head of Sales & Marketing will be expected to ensure that all employees are responsible for acting safely without risk to themselves or others.Key Responsibilities for the RoleDrive above market revenue growth through the development of a world-class commercial team, capable of delivering industry-leading forwarding solutions to customers in a seamless manner across the world.Develop customer-specific, industry vertical and trade lane strategies, including creation of new and competitive products, so as to become the leading freight forwarder connecting Asia to Europe, North America, ANZ, South Africa, Middle East and Indian sub-continent.Lead the defined Sales channels, Sales support functions, and interface with TGF clusters.Develop and co-coordinate all aspects of sales and marketing, in co-operation with regional management, to ensure that trade lane growth is achieved and market leadership is established.Identify new product and market opportunities which would enable rapid expansion in existing and new markets.Attract, develop and retain a world class team which will enable the business to grow at pace.Actively contribute to the senior leadership team and build strong credibility with regional and functional management.Establish standardized, world class processes to address key trade lane issues of pricing, costing and product development.Constructively collaborate with Toll Group, Divisions, Business Units, and all stakeholders.Analyse and communicate key Sales metrics to help drive accountability and focus on achievement of agreed targetsRequirementsExperience & Competency Profile The ideal candidate will have the following:-Extensive global/international sales leadership experience within the freight forwarding industry. As a leader within an international network environment, it is critical that he/she is able to effectively collaborate and bring together disparate teams to provide a seamlessexperie nce for customers.An outstanding track record in driving sales performance and best-practice across international markets and trade lanes, serving diverse industries, such as fashion and apparel, technology and energy.Strong appreciation of talent management with a reputation for being a leader who develops highly engaged and ambitious teams with the technical capability to excel.Be able to demonstrate the intellect to develop a global sales, marketing and communications strategy encompassing the network – industry sectors, trade lanes and regions.Proven ability to grow presence within existing markets and industry verticals as well as penetrate new ones. Demonstrated ability to develop new products and build key relationships to ensure the growth of the business.Well-developed influencing skills to interface with a broad range of internal and external stakeholders and a clear communication style.Developed understanding of trade lane operations between the key markets of Asia, Europe and North America;Track record of building solutions relevant to both Air and Ocean freight.Understand global business, regional diversity and deal effectively with cultural differences;Demonstrated ability to balance strategic leadership with precise tactical execution.The successful candidate will also be a highly visible, 'hands-on' leader, who is operationally focused and engaged across the entire network. Significant global travel will be required.The Global Head of Sales & Marketing will demonstrate the following competencies: Business Acumen and Customer FocusCandidates must be able to demonstrate that they are focused on shareholder value, profitability and competitive advantage, as well as highly attuned to customers and their needs;They should be an agent of change and have a background of successfully transforming a function;They should have the insight and drive to stimulate innovative thinking;They must have sound commercial judgment. This should be demonstrated by anticipating and adjusting to changing technology, regulatory and market conditions, and positioning their function to optimally impact profitability and growth;High enterprise-level leadership experience, strategic thinking and management skills to deliver outcomes within a complex commercial oriented environment;Quickly grasps the key business drivers in an industry or organisation;Possesses knowledge of current business methods and principles, business planning and project management; andUnderstands and applies information about economic indicators and fundamental drivers of short term and long term financial health and stability, to develop and modify business plans and recommend process improvements.Setting Commercial StrategyCandidates must have strong analytical and conceptual skills, as well as the breadth of perspective, to lead strategy formulation and rethink what business the organisation is in;They will be comfortable with complexity and ambiguity;They must be digitally savvy, alert to changes in the market and regulatory regime, and be able to anticipate disruptive threats and opportunities;They should have a track record of fostering innovation and improving functional agility;They must be able to articulate the vision and strategy in a compelling way and translate it into actionable plans;Maintains awareness of long term outcomes, anticipates the long term impact of actions and keeps the big picture in mind to guide decision making and problem solving;Demonstrates a wide ranging vision of what's possible; shows foresight and encourages new ideas' helps others see new ideas; andAble to develop a track record of converting sales and marketing initiatives into significant commercial outcomes.Executing for ResultsCandidates must have a strong track record of delivery. This should be demonstrated in high performance standards, with a disciplined, deliberate and detailed focus;They must be committed and driven to meet goals and objectives;They must exercise good judgement in the way they prioritise initiatives and resources;Sets dramatic, compelling goals and aggressive schedules for improvement;Conveys a sense of urgency, and drives issues to closure; andPursues goals despite seemingly insurmountable obstacles.Leading TeamsCandidates must have galvanized highly effective leadership teams and a high performance business culture in large, complex businesses;Their outstanding leadership ability will include the capacity to inspire, energise and align senior leaders as well as cascade engagement down to all levels of the organisation. This includes providing direct, clear guidance and direction which challenges and inspires their leadership group, as well as the disciplined prioritisation and delegation skills required to run a sizable function;They will have successfully attracted, developed and retained outstanding talent;Works cooperatively to meet region and global organizational goals;Draws on resources from the Group and lends resources to the Group, and includes other functions in problem-solving processes; andForges strong diverse teams of people with multiple perspectives and talents.Building Relationships and Using InfluenceCandidates will be articulate, with personal presence and impact;They will understand how to network and build relationships at the highest level with customers, government agencies and other relevant external stakeholders;They will be highly effective negotiators;They must understand how to work effectively with the Board. This includes being transparent on issues facing the company and sector, and exposing their leadership team to the Board;Extensive knowledge of contemporary frameworks to develop goals, convey expectations, choose strategies and ensure, report and reward performance;High level of constructive leadership skill to develop a stimulating work environment that motivates employees to align with the future vision of the Toll business, values and behaviours and collectively work to achieve desired results;High level of influencing, interpersonal, consultative, relationship building and negotiation skills that build and sustain productive relationships and partnerships;Cultivates contacts with people in a variety of strategic positions;Persuades others; expresses ideas in ways which leads others to share and agree with his or her perspective; influences others through personal credibility; andIdentifies, builds and maintains effective relationships with others inside and outside the organization to improve the business and achieve business results.Building Organizational CapabilitySupports and develops the long-term capabilities of others and the organization and finds satisfaction in influencing or even transforming the lives or careers of others.They must be comfortable with the idea of making themselves redundant or growing their people (regardless of background or gender) beyond themselves and taking pride in that.Has a track record of performance, driving a program of active organizational development and systematic talent management, also establishing it as a management priority throughout an organization.Personal CharacteristicsInspirational, charismatic and able to achieve outcomes through others;Unquestioned reputation for integrity, with an ability to engender trust;Good listening skills and willingness to engage with diverse stakeholders;Decisive;A believer in direct, straightforward communication, and open, transparent relationships with the President TGF, Group Managing Director and the Board;Plenty of energy and stamina; andLead by example to commit to and work within Toll's values and behaviours
Skills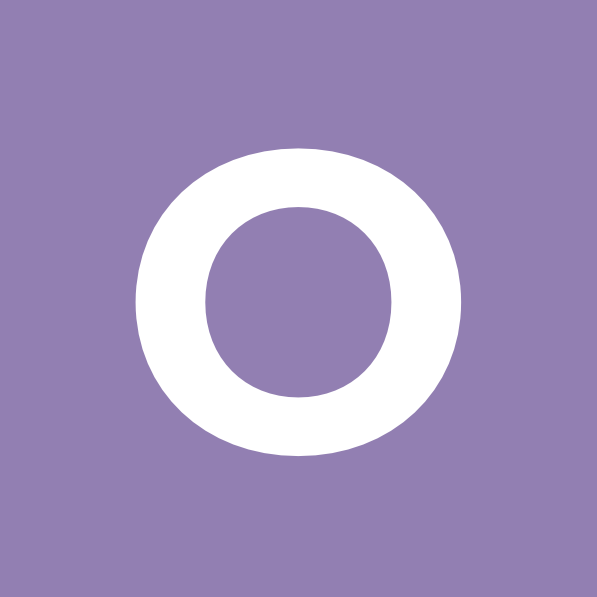 Roles & ResponsibilitiesResponsibilities:  Operate as the SME and the product owner of network security technologies  Be the go-to product champion and the expert with respect to competitive network security products and industry standards and trends.  Define and prioritize and maintain network security product positioning  Work closely with existing customers to refine product requirements.  Enable direct and partner sales teams to effectively sell the Read more
products, including training, collateral, tools, demos and other select customer engagements.  Mange selected products throughout the product lifecycle, gather and prioritize product requirements from customers, industry forums, relevant standards, and competitive analysis.  Define and articulate the product vision, by working closely with engineering to deliver winning products.  Collaborate with sales, services and marketing teams to effectively position and promote the product and assure that goals are met for revenue and customer satisfaction. management technologiesRequirementsQualifications: Bachelor's degree  3-5 years' experience as Product Manager managing network security products eg. DDoS, DPI, NAC, ICS/SCADA Security and Security Analytics.  5 years' experience in technology companies with exposure to security management products  Excellent analysis, communications and teaming skills  Ability to work hands-on with technology for feature analysis and product demonstration  Desired: Experience with cyber security and networkPlease send in your resume in MS Word format to [Click Here to Email Your Resume]Manimalah Suppiah, EA License No : 06C4642, EA Reg No : R1105598
Skills