Sign in or register for a JobTech account.
Jobs that require

computer engineering

skill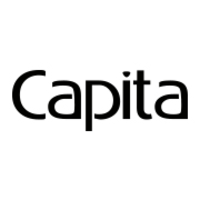 As the CIO, you will lead the design, implementation and evaluation of the core platform and oversee its development. You will be expected to meet with key stakeholders including partners to help translate system and platform integration requirements into actionable items for the development team. You are to ensure that technologies are used efficiently, profitably and securely. This role reports to the CEO.
Therefore, coming from a mid-large sized organisation and working as a Head of Development, Chief Information Officer or Head of IT position previously would be advantageous. Aside from technical responsibilities, the CIO's responsibilities will also include implementing and managing the company's relationships with 3rd party suppliers, external creative agencies and vendors.
Responsibilities
Overseeing IT Policy, Process Flow, KPI, Team Structure and Vision Development
Team leader and owner of the overall design and architecture of the core platform.
Drive the vision and overall strategy of the Marketplace, AI and Microservice platform
Full Software Development Life Cycle (SDLC) including roadmap planning, requirement
specification, systems design and integration.
Manage a team of geographically dispersed in-house and outsourced developers.
Technical Strategy - creating and maintaining the company's strategy in line with stakeholder needs and in keeping with current best practice
Be effective in growing this team up to 60+ FTE's over the next 20 months
Work with internal and external partners to integrate systems.
Ensure data security and system uptime.
Reporting directly to the CEO, produce monthly / quarterly reporting for both clients and the
management team
Manage relationships with partners/vendors, customers and internal stakeholders
Champion the company and its products at speaker events and conferences
Requirements
Bachelors or higher degree in Computer Engineering, Supply Chain or MBA
At least 12 years of solid technology, team management and architecture experience 5+ years
Java/J2EE programming experience
5+ years relevant experience as a Technology Lead/Architect
New Product developing experience in Supply Chain or Ecommerce industry
Strong understanding in object-oriented concepts, design patterns, and algorithms
Domain knowledge of Data Analysis, AI, Machine Learning, Smart Cities, C2/C4i, Telematics/M2M, IoT, Environmental Monitoring solutions
Familiarity with Scrum / Agile development frameworks
Expertise troubleshooting data quality issues, analysing data requirements, and utilizing big data systems.
Ability to demonstrate strong collaboration skills and strategic thinking
Experience working with geographically dispersed teams
Excellent cross-cultural verbal and written communication skills
Interested candidates, who wish to apply for the above position, please send us an updated copy of your resume to tech@capitasingapore.com

We regret to inform that only shortlisted candidates will be notified.
Skills
You will work closely with a team of developers, and work with guidance from technology and business experts. Apply if you enjoy developing great applications and fit the requirements mentioned below.
Must Have:
Experience – 0 to 6 Months

Excellent written and verbal communication skills

Good understanding of Agile Software Development

Hands on experience in Spring and Hibernate

Experience in J2EE, Javascript, SQL, HTML5

Experience in developing web applications

Diploma / Degree in Information Technology/ Computer Engineering or Equivalent
Nice to Have:
Good knowledge in Spring, NodeJS, Angularjs, MongoDB

Experience in building mobile applications

Good planning, organizing and time management skills

Good analytical and problem-solving abilities with a logical approach

Attention to detail and drive for results, high personal quality standards

Promote teamwork, motivate, mentor and develop team members

Coordinate development of detailed designs, code and test suites within the team

Ability to work in a fast-paced environment and fast learner

Possess strong problem-diagnosis, creative thinking, and problem-solving skills

Articulate ideas clearly
Skills Roles & ResponsibilitiesProvide functional support in SAP production planning (PP) module.Responsible for business requirement gathering, system design and providing solution to fulfill business requirement while considering integration with other applicationsAble to validates as-is, to-be process flows and system integration from a users' perspective, identifies potential work-around to system changes or limitations, identifies level of effort required to successfully implement changes to business processes and user activitiesPreparation and updating Read more
of SAP PP business blueprint, business flow diagram, functional specification, configuration, business process procedure and training documents to spell the business requirementsPerform functional testing by select the valid test scripts for all business processing when plan for or carry out the system testingProvide helpdesk support and troubleshoot issues identify by users of regional subsidiaries (10 Plants)Able to identify, recommend and implement new improvement and functionsAble to lead, facilitate or support system upgrading projects or new projects that introduce to regional subsidiariesRequirementsDiploma or degree in Manufacturing Systems and Engineering / Computer Engineering / or Business ManagementWith 3-4 years of production planning experience in manufacturing industry is preferableAnalytical & meticulous and having good sense in troubleshootingAble to work independently and lead in projectsWilling to travel to support subsidiaries in regional countries
Skills Roles & ResponsibilitiesDuties and ResponsibilitiesConduct of Penetration Testing and Vulnerability Assessment on technology assets which include both IT and OT environments and Industrial Control Systems.Perform Red Team exercises on target technology assets.Document findings, analysis, recommendations, report preparation and presentation on tests.Develop customised tools to conduct tests.Research and build up the book of knowledge in test Techniques, Tactics and Procedures (TTPs) as White Hat testers.Familiar with cyber security principles, Read more
policies and industry best practices. RequirementsRequirements2 to 5 years of experience with application penetration testing and vulnerability analysis2 to 5 years of experience with network penetration testing and vulnerability analysisExperience in consulting, including both internal and client facing experiences.Ability to obtain a security clearance.Bachelor degree in Information Security, Computer Engineering, Computer Science or other equivalents.Understand the dependencies between business and technology and their implications to business.Ability to travel 20% of the time.Preferred Skills and Qualities0 to 2 years of experience with technology solution implementation and development.0 to 2 years of experience with technology solutions design.Good understanding of web applications, system and infrastructure architecture.Familiarity with Virtualised environments and Cloud environments.Proficient with networking and system administration.Good understanding of technology controls to address technology vulnerabilities.Experience with research, technical documentation and analysis.Knowledge of the Singapore Government regulations and policies.Ability to demonstrate flexibility, initiative and innovation in dealing with ambiguous, fast-paced situations.Ability to show proficiency in one or more regional languages and dialects.Familiar with programming languages and scripting, e.g. .NET programming, Java programming, Python, Perl, Javascript, VB Script, Batch Scripting, Bash scripting, Cron scripting, Powershell, etc.Familiar with the MITRE ATT&CK Framework, OWASP Testing Guide, OWASP Top Ten Most Critical Web Application Security Risks.Possession of excellent presentation and briefing skills.Possession of excellent oral and written communication skills.Professional certifications, including CREST, OSCP, PMP, PMI-ACP, CSM, ZCEA, TOGAF, CAP, CISSP, or SANS certifications (e.g. GPEN)
Skills
Roles & ResponsibilitiesThe rapid adoption of technology and mobile devices have contributed to vast new flows of information which are larger in volume, faster in velocity, diverse in variety, and requires veracity of the information for use. This new type of information composed of structured and unstructured data, broadly known as big data (and combined with tools and platforms), if utilized well, could radically improve business performance.As the Read more
organization embarks to become a data-driven organization, significant decisions and value generation will be based on the data that we capture and deploy. The 7 SE's range in a broad scope of data from FairPrice (retail), Income (insurance), Unity (healthcare), FoodFare (F&B), LearningHub (training), First Campus(ECE), Link (membership). The leaders of these groups are keen to utilize the data to drive growth, deliver customer service, and create personalized experiences. The Data Architecture & Information Management Team will manage and govern the overall datasets of the organization and drive the execution of how the data will be collected, stored, processed and applied across these social enterprises (SEs). In this role you will work with various industries and most diverse datasets in Singapore.Responsibility:Define the overall data engineering and ETL frameworks across each SE for the CAO office.Working closely with data scientists and business analysts map out data requirements and data roadmap that will drive the analytical underpinnings for each SE work.Lead a team of 5-7 data engineers, defining the ETL tool kit, build ETL frameworks, manage the governance and SLA for each ETL deployment for analytical teams.Work closely with each SE tech heads and their external vendors in mapping out data fields and data transfer process.Design, build, support and optimize new and existing data models and ETL processes.Develop and support the data pipeline to integrate new data from various data sources with emerging data technologies.Develop and manage the various dashboards for management decision and data visualizations.Define and manage SLA for all data processes and own data quality issues.RequirementsPreferred qualification and skills:Advanced degree in computer science, computer engineering, or other technical fields.6-10 years' experience having developed data engineering capabilities for large and complex franchises.Strong data modeling, schema design and SQL development skills.ETL/ELT implementation and data integration.Modern open source data visualization tools, eg. D3js, superset, plotly, leaflet,etc.Big data platform development (Hadoop/Hive/Hbase/Spark, etc.)REST/Web API development and management.Hands-on experience in any modern programming language (Python or Java preferred).Design pattern, 12-factor app principle and modern cloud architecture.Self-motivated and proactive, willing to learn new things.Good communication skills and strong team player.
Skills Roles & ResponsibilitiesDuties and ResponsibilitiesSupports the development and execution of strategy for the organisation and reports to the Head of Strategy and Special Projects.Works across corporate and business teams to ensure the alignment of business direction.Supports cross-functional projects that require resources from multiple business units.Works with the Strategy and Special Projects team members to execute the strategy for the organisation.Conduct a variety of analysis of business and technology Read more
environments, infrastructures and markets to develop solutions to address the needs to grow while ensuring the application of a consistent methodology for smooth delivery of the project objectives.Develop appropriate methodologies, frameworks and approaches to address project objectives, drive the organisation towards positive business results, reinforce the organisation's strategic objectives, achieve improvements in effectiveness, gain efficiencies and increase digital maturity.Influence and support the organisation in transformation journeys while maintaining alignment to business objectives.Perform research and analysis on a full range of business, technology and people considerations, including strategic planning, governance, policy, knowledge management, industry research and emerging trends.Perform research and analysis on regulations and policies to determine alignment and assist with the development, implementation and tracking of the progress of organisational objectives with supporting goal targets.Collaborate and employ expertise in a variety of business and technical fields, including system, computer, software, mechanical, mathematical or scientific specialities.Apply engineering and design principles, theories and concepts to assignments, including the development of documentation and artefacts and contribute to the development of intellectual capital and the building of brand presence.RequirementsRequirements3 years of experience with technology analysis3 years of experience with business analysisExperience in consulting, including both internal and client facing experiences.Ability to obtain a security clearance.Bachelor degree in Business Administration, Economics, Accounting, Law, Psychology, Behavioural Sciences, Physics, Mathematics, Applied Sciences, Information Security, Computer Engineering, Electrical Engineering, Electronic Engineering or other equivalents.Understand business and technology trends and their implications to business.Ability to travel 10% of the time.QualificationsMore experienced or credentialed candidates may be considered for more senior roles in the Strategy and Special Projects department.ClearanceApplicants selected will be subjected to security investigations and may need to meet eligibility requirements for access to classified information.Preferred Skills /Qualities2 years of experience with technology solution implementation and development.2 years of experience with technology solutions design.2 years of experience with business transformation projects.2 years of experience with business planning and strategy.Experience with corporate strategy, market entry strategy, market monitoring and analysis, corporate planning, business model development or investment managementExperience with research, technical and business documentation and analysis.Knowledge of the Singapore Government regulations and policies.Ability to demonstrate flexibility, initiative and innovation in dealing with ambiguous, fast-paced situations.Ability to show proficiency in one or more regional languages and dialects.Ability to show proficiency in Microsoft Office, Power BI, Tableau and Bloomberg Terminal.Possession of excellent presentation and briefing skills.Possession of excellent oral and written communication skills.Professional certifications, including PMP, PMI-ACP, CSM, ZCEA, TOGAF, CAP, CISSP, or SANS certifications.
Skills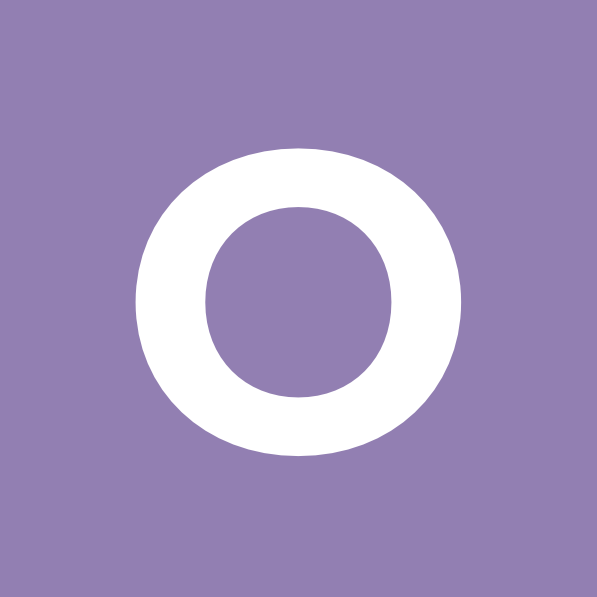 SYSTEMS ENGINEERMain TasksTo identify, research and develop suitable technology that will enhance and complement our existing range of product solutions. To evaluate, test and setup network equipment. To work with Sales in:Ensuring tender proposal complies with required specifications on systems requirements. Reviewing proposed design & configuration of system network.To work with Project Engineers in setting up and configuring of system's network components comprising of IP cameras, storage devices Read more
(NVR) and servers, network switches and routers, workstations and other equipment. To work with Service Engineers in identifying and resolving network related hardware/software problems. To draft training material and conduct product training for fellow colleagues and customers. To maintain and periodically refresh company's IT infrastructure (LAN, switches, servers: email, file, AD, MIS, application). To setup systems and to monitor data integrity and security. To implement and execute backup and data restoration To write basic SQL scripts to extract ad-hoc information from database when required. To provide desktop support to LAN users, including configuring new client workstations, resolve hardware/software problems. Update necessary IT procedural and process documentation. Required to work evenings and weekends occasionally with little advanced notice. Singapore based job with no travel required. Responsible for overall safety performance when executing daily works.Role definition The Jobholder has 2 primary responsibilities:For developing new technology that will enhance and complement the Company's core focus products and solutions. For the administration, setup and maintenance of IT infrastructure. This entails optimum setup in terms of capital investment, meeting the needs & requirements of the Company's operations in regards to budget, work flow efficiency, data security and integrity.Qualifications: EssentialDegree in Electrical/Electronic/Computer Engineering, Computer Science or IT Security related field. Ideal1 year working experience on the job in networking based system development role and/or IT administration role. John Goh Meng Chye EA License No : 06C4642 EA Reg No : R1102621 We regret that only shortlisted candidates will be notified.
Skills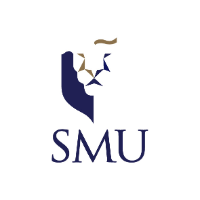 Roles & Responsibilities COMPANY DESCRIPTIONSingapore Management University is a place where high-level professionalism blends together with a healthy informality. The 'family-like' atmosphere among the SMU community fosters a culture where employees work, plan, organise and play together – building a strong collegiality and morale within the university.Our commitment to attract and retain talent is ongoing. We offer attractive benefits and welfare, competitive compensation packages, and generous professional development Read more
opportunities – all to meet the work-life needs of our staff. No wonder, then, that SMU continues to be given numerous awards and recognition for its human resource excellence.RESPONSIBILITIESWork under the supervision of Principal Investigator's research problems, design and implementation of working prototypes and publications. These activities are to be carried out in consultation with UNICEN directorEngage and lead in project discussions and requirement gatherings with industry playersManage project implenetation and team resources to ensure test-bed solutions are delivered on time and meet requirementsRequirementsPhD in Computer Sicence, Computer Engineering or related disciplinesResearch background in data-mining, machine learning and optimizationExperience in designing incentive mechanism and conducting real-world experimentsProgramming in C++ JavaUse of optimization tolls such as OPL or Matlab
Skills
Roles & ResponsibilitiesThe Department of Electrical and Computer Engineering (ECE) at the National University of Singapore (NUS) is seeking a tenure-track faculty candidate to lead highly impactful research and teaching in the field of power and energy systems.NUS is a leading Asian and worldwide ranked University with a strong commitment to education and research. It ranks amongst the top 10 universities in Asia. ECE is one of the Read more
largest departments in NUS, with a tenure-track or tenured faculty size of about 80 supported by about 320 other teaching staff/administrative/technical/research staff. With our size and scope of activities, we provide a conducive environment for high potential teachers and scholars to realize their potential to the fullest.More details about ECE can be found at http://www.ece.nus.edu.sgInterested applicants are invited to send a detailed CV, a teaching philosophy statement, list of publications, statement of research interests and plans, contact details of at least 3 referees (junior faculty candidate at rank of Assistant Professor) or 6 referees (senior faculty candidate at rank of Associate Professor and above), and the NUS Personal Data Consent for Job Applicants to :Chairman, Search Committee National University of Singapore Block E4, #05-42 4 Engineering Drive 3 Singapore 117583 Email: [Click Here to Email Your Resume]Shortlisted candidates will be invited for a campus visit and interview. Applications will be accepted until the available position is filled.RequirementsCandidates with at least one of the following requisites are eligible to apply:Strong research background and possess prior experience in developing power electronic technology for grid integration of renewable energy sources and energy storage systems, and modeling and control of power electronic based systems;Able to work closely with other faculty staff members to strengthen the Department's existing competencies in the design of LV and MV grids with distributed power generation and contribute towards major collaborative programs in engineering; and/orExperience in developing externally funded research program in research areas such as smart grids, microgrids and power electronics system.Candidate should have a PhD degree in Electrical Engineering or a related field, preferably with teaching and post-doctoral research experience.He/she would be expected to engaged in both undergraduate and graduate teaching and contribute to professional service.A senior faculty candidate would be expected to have a strong sponsored research and publication record, be highly experienced in teaching and mentoring, and provide leadership and vision.A junior faculty candidate would have demonstrated significant creativity and independence in emerging technologies and applications.
Skills Roles & ResponsibilitiesContribute to the platform and product architecture definitionCreate robust and scalable software design for the platform infrastructure and productsHands-on software implementation of the platform and product, while maintaining high coding standardsTake part in the software engineering plan, sprints and day-to-day tasksContribute to agile development, delivery processes and cultureUndertake any other ad-hoc duties as and when assignedRequirementsDegree in Computer Engineering or Interior equivalent
Skills