Sign in or register for a JobTech account.
Jobs that require

computer literacy

skill

RESPONSIBILITIES & DUTIES:Daily sorting of all Delivery Tickets (DT) Daily input of all Delivery Tickets (DT) for Finance Daily input and tabulation of Drivers trip pay record Weekly submission of drivers trip pay record Reception functions: attend to visitors, drink preparation, answering phone calls and general enquiries Submission of monthly Visitor's record Maintain inventory and issue of Uniforms, PPE & fire extinguisher and submission of monthly transaction report Read more
Maintain inventory and issue of Driver Forms and submission of inventory report Any other duties assigned by the superiorRequirements:Min GCE O level or ITE qualification (any field) Minimum 1 year relevant work experience with computer literacy Good communication skills with ability to converse in English & Mandarin Ability to multi-task in a fast paced environment Able to work independently with minimum supervision Team player Responsible, mature and well-groomed Only Singapore may apply Able to start work on short notice Willing to work in Joo Koon area
Skills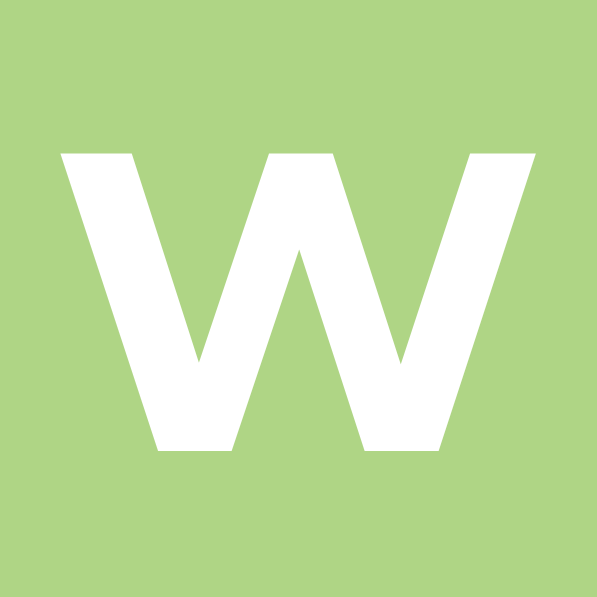 Job DescriptionResponsibilities:Provide clerical and administrative support (e.g. Filing, photocopy)Manage daily deliveries scheduleHandle incoming and outgoing calls (e.g. sales inquiries)Prepare delivery orders and invoicesLiaise with suppliers for orders and deliveriesPerform any other duties assigned by the ManagementRequirements:Minimum GCE 'O'/ 'N' level or Degree in any field of studyMinimum 1 year of working experience requiredComputer literacy and proficient in MS-Office (Word, Excel, Powerpoint etc.)Strong interpersonal and communication skillsAbility to converse Read more
well in EnglishAbility to manage phone calls promptly and in a professional mannerAbility to multi-task, show good initiative and capable of working autonomouslyGood work ethics such as, willingness to learn, strong attention to detail, and ability to work under pressure are highly valuedImmediate vacancyJob Type: Full-timeJob Type: Full-timeLocation:Toa Payoh (Preferred)
Skills

Roles & ResponsibilitiesAssists in the development and implementation to penetrate new markets to attain organization goals.Manage portfolio of customer and potential customer via personal visit, associate with key person to provide customizeservice in business undertaking.To assist market needs and gather data.Monitor, developing and contributing to customer visit report or sales daily report.Maintain active database of products of equipment,applications,industrial segment and customer information in collaboration with sales team.Implementing market Read more
research, promoting public awareness and analyze demands of the customers.To assist in developing marketing material, include company brochures,flyers and posters if active promotional efforts. This onvolves proofreading and writing.Attending ad organizig exhibitions and promotional events.Provide presentation as when neededRequirementsDoploma from an accredited polytechnic in Engineering/Supply Chain ManagementDegree in business, marketing or econormics.Relevant experience in marketing, sales and support for Industrial Automation SystemsGood communication skills and proficient in computer literacy.Self-starter and active team player by interacting enthusiastically and motivated mannerKnowledge on Industrial Automation market including competitor's products and servicesUnderstanding of new technologies and omplement them in marketing.Positive attitude with great innovtative and creativity skills to think out of box
Skills Roles & ResponsibilitiesThe customer care specialist is responsible for level 1 support for all Arkadin standard products and solution.Provide effective diagnostic evaluation of end-user Customer needs and uses good judgement and timeliness in responding to and resolving each issue or complaint to the customers' satisfactionManage full cycle of case resolutionAccurate documentation and tracking, and monitoring the problem to ensure a timely resolutionLog and track supported calls in the Read more
designated Arkadin CO system(s) prioritise and escalate jobs as required to ensure customer satisfactionIdentify trends in the support calls and develop documentation to address these most-often reported problems and issues. Notify management of increasing trends, unusual activity or repeated activityUpdate Customer/Management on the status of current resolution efforts and attend daily/weekly meetings as requested of requiredAssist with the development and testing of newly designed products for operational integrity and function RequirementsMinimum 3 years of experience in a technical support or related environmentExcellent communication skill with organised follow-up skillsAbility to be proactive and able to take direction and establish ownership of projectsStrong customer focus; service oriented attitudeStrong computer literacy skills with an emphasis on software knowledge, installations and useAbility to converse in Mandarin as this role will provide support to Mandarin-speaking customersInterested applicants, please submit your updated resume stating current and expected salary, together with a recent photograph.
Skills
Roles & ResponsibilitiesThe Medical Technologist is responsible for performing and interpreting diagnostic procedures. He/She is also responsible to undertake related laboratory activities in order to provide quality laboratory service to our customers, both internal and external.The ChallengesParticipate in the reception of laboratory specimens and rejection of those that are unsuitable for analysis.Operate the Laboratory Information System to perform functions such as order entry, result entry, result collation & Read more
certification and result query.Perform all procedures in accordance with laboratory protocols.Ensure that 'critical values' are reported to appropriate personnel.Resolve queries from customers.Report adverse incidents to the supervisor.Perform, record and interpret results of quality control procedures and take corrective action where indicated.Undertake simple preventative maintenance of laboratory instrumentation and perform simple troubleshooting in the event of malfunction.Comply with laboratory inventory management procedures.Comply with good laboratory practice as set out by the Laboratory Accreditation Programme of the College of American Pathologists and Singapore regulatory agencies such as the Medical Audit & Accreditation Unit.Comply with all requirements of the Laboratory Safety Manual.Keep current with new instrumentation, techniques and procedures by attending/participating in appropriate workshops, seminars and inservice education classes.Assist with the conduct of in-service education and continuing education classes.Assist with coaching of trainees and new staff in laboratory procedures.Guide Laboratory Technicians, Clerical staff and Health Attendants in their work when required.Perform shift duties as required.Promptly carry out the instruction(s) of senior staff with regard to work procedures and duties. RequirementsThe RequirementsBSc or Diploma in Medical Laboratory Science or equivalent with two year's clinical laboratory experience preferred.Good laboratory skills.Basic computer literacy.Good planning and organising skills.Good communication and interpersonal skills.Service orientated and customer focused.Interested applicants are invited to email a detailed resume stating your current and expected salary to [Click Here to Email Your Resume]Please indicate in the subject title as: "Applying for position of Medical Technologist (Microbiology)_Laboratory Medicine Department"We regret that only shortlisted candidates will be notified.
Skills Roles & ResponsibilitiesPurpose of the positionThis position is the link between Panalpina's customers, Panalpina's business functions (M&S, Operations, etc.) and the regional and corporate IT departments reporting into IT Business Solutions Work hand in hand with Marketing and Sales on customer projects including in person customer visits and pre-sales activities.Work with the Customer Systems Support & Maintenance ("Run") team to ensure that SLAs are followed; with the Customer Read more
Systems Development ("Build") team to ensure that what is being built matches customer requirements and collaborate with Customer IT Solution Consultants of other regions to identify global product trends and business needs.Cover the IT aspects of project life cycle from sales support, presentations, solution design, configuration, documentation for technical development, testing, implementation support up to go live at which time the project is turned over to Support & Maintenance.Coordinate tasks during all project phases in Panalpina project management tool.Project partners are corporate build team, regional run team, sales, operations and Panalpina customers.Responsible for client specific IT setups where required i.e. customers owned by IT where the consultant is accountable for all aspects from pre-sales, implementation and change management.Responsible for supporting areas and other countries in the region based customer systems consultant through training, supporting and consulting on client facing system setups.Key TasksSTRATEGIC / TACTICAL Collaborate with the concerned Regional Marketing & Sales and product function, other Business Solutions Managers and Regional Head of Business Solutions, to support the creation of business requirement specifications and develop customer systems solutions.•Collect review & understand customer requirements and help in the translation of these into BRF/BRS for submission to the build part of IT and smooth transition through the acceptance gate•Use existing or, if needed, support the creation of client specific SLAs to ensure alignment between internal/ external client expectations and the support & maintenance delivered through the IT support and maintenance department•Define standard customer solutions applicable for the region for quick implementation and support the creation of global standard solutions together with the other regional and corporate teamsEXECUTION•Act as interface between the demand functions and IT solutions to ensure internal and external customer requirements are met•Analyze customer requirements, recommend, project manage & manage the development of IT solutions in collaboration with business owner/account manager •Configuration of proprietary applications or creation of technical specifications for hand-over to technical programmers to fit customer's needs•EDI data field mapping preparation in collaboration with the EDI team•Obtain and maintain excellent customer systems knowledge from team members, the corporate build and consulting functions•Participate in business implementations and full responsibility for end to end IT project work stream. Liaise with EDI group in order to ensure customer IT integration•Coordinate information & activities to ensure customer satisfaction in delivering supply chain solutions for potential customers•Collaborate with regional project management team to manage time/resources and successfully deliver IT customer systems services•Identify needs, develop & deliver sales training, tools & support material for customer IT solutions that enable supply chain solutions•Create and deliver in person or by webex presentations/demos on how IT enables supply chain solutions•Identify gaps and/or shortcomings of Panalpina customer applications based on own's observations, knowledge, customer's requirements and competitor's systems. Write BRFs on how to address those requirements and submit to corporate IT for review, approval and possible development•Provide IT related responses to customer RFQs and RFIs•Suggest and where appropriate participate in continuous improvement projects related to customer applications in Panalpina•Support head of department with ad-hoc IT projects as requiredGOVERNANCE•Assist with the preparation of the required input to the regional customer system change control board.•Responsible for being cost conscience for team's financial budgeting.•Support the IT governance process.•Support the IT architecture function in its mission, objective and action plans. Assist the Regional Head of Business Solutions EDI/B2B Analyst Team Lead in developing, executing, and communicating IT/business vision, mission, and goalsFunction / Market & Industry Knowledge / Business Acumen / Process working•Demonstrated competency in process & system design & delivery, needs assessment, process improvement, project management of customer facing IT solutions & business logic•Comprehensive understanding of customer requirements in terms of information flow, transportation, warehousing & logistics•Adequate sales process experience•Broad knowledge in freight forwarding, logistics and supply chain solutions (processes, products & IT solutions)•Overall understanding of Panalpina business processes and interdependenciesRequirementsSkills & CompetenciesPERSONALITY TRAITS:•Excellent communication & interpersonal traits in the areas of presentation skills.Must provide sales/customer presentations/demos that will assist with winning new business•Ability to work in a diverse environment and cultures•Ability to move forward successfully with minimal direction: self-motivated & autonomous•Capable of remaining professional & effective in light of sometimes very stressful situations•Willingness to involve stakeholders in decision making process and ability to get buy-in•Ready to take personal accountability for achieving individual and shared goals•Able to influence and convince others in a way that results in acceptance and agreement•Credible with vendor, internal / external customers, peers and staffEducational background / Work experienceGeneral degree with emphasis in IT, Engineering, Supply Chain Management or equivalent of 10 years relevant working experience.Minimum 5 years professional experience in transportation, logistics or supply chain management industry.Language skillsGood business English essentialComputer LiteracyKnowledge in EDI (EDIFACT,X12, etc.) a plus•Demonstrate Microsoft office package (MSProject / PowerPoint / Word / etc.) skills in order to produce documentation suitable for Panalpina Sales Team and/or Customers.
Skills
Roles & ResponsibilitiesResponsibilities: JTC is looking for a service oriented individual to manage our end computing environment in Singapore comprising desktops, laptops, mobile devices and portal storage media. You will be overseeing our overall technical support team with the main goal to provide exceptional customer service to delight JTC users. This includes ensuring the smooth operation of our end-user operations as well as managing the performance of the Read more
vendors engaged to provide end-user computing (EUC) services. Your responsibility involves the managing of all processes and procedures related to the identification, prioritization, and resolution of end user help requests and the monitoring, tracking, and coordination of end-user computing functions. You will develop, implement, and oversee policies and procedures to ensure consistent service levels and quick resolutions. You are also responsible for staffing capacity planning, Helpdesk process design, performance analysis, and developing proactive resolution plans. When necessary, you will also contribute to escalated problem resolution by giving in-person, hands-on support to end users. Responsibilities:Manage EUC services including end user device management and support procurement of end user devices and desktop support Analyse performance of support activities and documented resolutions, identify problem areas, and devise and deliver solutions to enhance quality of service and to prevent future problems. Oversee all key suppliers, contractors and employees responsible for the provision and maintenance of EUC services Business case development, procurement and contract management in the area of end-user computing, end-user computing infrastructure and applications Drives the implementation of projects, upgrades and continuous improvement for EUC services Provide supervision, control, and oversight of end-user device inventory including all desktops, laptops, peripherals, and consumables as part of asset management Ensure compliance to government and agency policies. Strengthen end-user cybersecurity readiness and be part of the cybersecurity incident response. Ensure that helpdesk and EUC personnel are adequately trained and prepared in areas cybersecurity safety and incident response. Ensure clear and effective communications across all stakeholders Develop, communicate and maintain end-user related policies and procedures. Identify, recommend, develop, and implement end user training programs to increase computer literacy and self-sufficiency.Requirements: Relevant degree in Information Technology or equivalent. At least 5 years of relevant working experience in managing a helpdesk in an outsourced and highly regulated end-user computing environments. Prior experience in Government computing environment would be advantageous.Strong technical foundation in Windows, iOS, LAN networking, desktop management and desktop security tools and other relevant end-user computing technologies You should possess a diversified background of end-user support experience, demonstrated project management insight and excellent vendor management skills Good communication skills, system thinking and systematic problem solving skills Able to work with the team or independently with minimum supervision Self-motivated and eager to learn ITIL certification and other relevant IT certifications would be an advantage.
Skills Duties and ResponsibilitiesPerform general administrative support to Headquarter, Membership department and online business Generate membership report for management Compile documents of inter-related department for submission and archiving Other ad-hoc administrative duties as assigned Support Monastery's events and activities when requiredJob SpecificationsMin. 1 year of relevant experience and GCE "N" Level above Able to commit for 3 workdays per week Computer literacy, effective communication and Interpersonal skills Interested applicants Read more
are welcome to apply by sending your detailed resume to (email)
Skills $2,500 - $2,800 a monthMAIN DUTIES:Lead a team of warehouse assistants on running daily operationsManpower planning; to plan duty rosterResource planning; such materials, tools and equipment, to be in line with operation requirements in time of volume surge or slowdown. Likewise for manpower deploymentOverall responsible for inbound & outbound activitiesOverall responsible for quality and quantity check on cargoCoordinate and work with Planner on delivery picking and delivery arrangementResponsible Read more
for stock count and stock arrangementDaily issue, collection and upkeep of delivery tabletsMonitor, review and appraise staff performanceCollate and submit required reports by the ManagementUpkeep the safety, hygiene and cleanliness of the workplaceAny other warehouse operations as assignedSECONDARY DUTIES:Able to perform hands-on daily operational tasks when there is shortage of manpowerAble to cover the duty of Planner when he is off duty or absenceQUALIFICATIONS:Min GCE '0' / Diploma in any disciplineProficiency in written and spoken EnglishSPECIAL ATTRIBUTES:Must have prior knowledge and experiences working in warehouse operations and performed in supervisory role to lead a teamKnowledge of running 3PL logistics flow with internal and external stakeholdersComputer literacy and proficiencyPHYSICAL ATTRIBUTES:Physical fit and able to lift and carry cargoOTHER JOB PROFILES:Able and willing to work shift dutiesAble to plan duty rosterBONUS ATTRIBUTES:Possess valid 3 / 4 Driving license, Forklift license, experience in handling and assembly furnitureKnowledge and implementation of risk assessment for workplace safetyJob Type: Full-timeSalary: $2,500.00 to $2,800.00 /month
Skills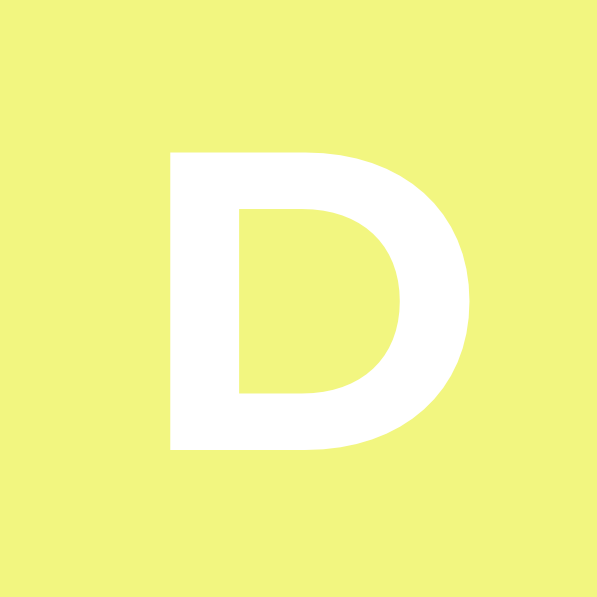 $1,800 - $2,200 a monthPermanentHandle accounts receivables, billings, payments and/or other functions for client's accounts.Any other matters/projects that the management may require assistance with from time to time.Requirements: Preferably with Professional certificate/NITEC/Higher NITEC/LCCI Level 2 & above in Accounting.Those without the relevant experience will also be considered.Computer literacy and proficiency in MS Excel.Good command of written and spoken English and an ability to communicate effectively at all levels.A Read more
team player who is analytical, independent, meticulous and resourceful.Visit our website at www.drewnapier.com for more information.Kindly email us your detailed resume in MS Word format only, stating full details of qualifications, experience, current and expected salary, and a recent photograph.(We thank all applicants for writing in. Only shortlisted candidates will be notified. All applications will treated with the strictest confidence).Job Types: Full-time, PermanentSalary: $1,800.00 to $2,200.00 /monthLocation:Raffles (Preferred)
Skills