Sign in or register for a JobTech account.
Jobs that require

configuration management

skill
SME in (MM) Material Management, (SD) Sales and Distribution and (LE) Logistics Execution
Provide consulting services to clients in an efficient and effective manner
Primary focus on SAP MM, SD and LD ,and integration with other modules, delivery workable solution to meet clients' business requirements
Primary accountable for MM, SD and LE deliverables. Carry out all phases of the project, from Business Blueprint (including detailed design), Realisation (including Configuration, Data Migration, Testing & Training), to Final Preparation & Cutover/Go Live support, and Transition to Support
Run and facilitate workshops to carry out Business Analysis and detailed design of Business Solutions
Define business goals, scoop of work and scope of change initiatives; outline and translate specifications of business requirements (FRICE functional specifications); and provide solutions to a level that enables effective delivery of agreed scope of work or changes
Configure the system to meet design and business requirements
Perform unit testing on all processes (embracing planning, design, management, execution and test scripts) and provide assistance and issue resolution for System Integration and User Acceptance testing using appropriate techniques that conform to agreed project standards.
Assist with Data Migration including preparation, guidance to customers, writing upload programs, and loading data
Facilitate logical integration testing with order related SAP modules and interfaces in order to verify end-to-end business process
Develop (embracing planning, design & documentation) and execute training as required
Carry out applicable Change Management Processes as pre-defined by Project Manager
Prepare and conduct project handover to Support Consultant
Apply and utilise Industry and Business Best Practice knowledge and tools
Adhere to corporate standard, security guidelines and sustainability, and deliver within time constraints
Identify sales opportunities at existing customers and communicate internally to management team. Support presales effort as needed in response to proposals, and conduct demonstrations and presentations.
Ability to define solution to meet customer requirement
Established experience working on customer sites managing and delivering quality technical services against formal service levels and timeframes
Strong demonstrated presentation and facilitation skills:
Proven ability to support MM & SD pre-sales activities including:

Preparation of solution market content
Preparation of sales proposals and statement of work documents including project resource plans and effort estimates
Carry out systems demonstrations

Capable in building, establishing and maintaining trust, and strong, productive and effective relationships, including with clients and ability to work collaboratively with diverse stakeholder groups and individuals
Ability to provide leadership and mentoring
Requirements
Degree at least 5 years' experience as SME with SAP,MM,SD and LE implementation
Experience with either 3 large projects or 5 medium-sized projects (End-to-end Implementation of SAP MM, SD and LE)
Collaborate closely with Developers, writing Functional Specs and testing Forms Reports, interfaces, Conversions, Enhancements and Workflows
Take full ownership and responsibility for the stream deliverables, including integration points with other modules and teams
Ability to Outstanding functional knowledge and gap analysis experience; detailed understanding of business operations to ensure the best solutions are provided to our custom
Demonstrated ability to extract, scope and document requirements and translate these into technical specifications
Experience in troubleshooting of process problems and technical developments, as well as implementation of new functionality
Enthusiastic about learning new SAP-related technologies
Adaptable to the consulting lifestyle with flexibility to travel which may be minimal or extensive depending on project requirements
Exceptional skills in managing stakeholder expectations
Knowledge and experience with other SAP Logistics modules, SAP ByDesign, HANA or Fiori in relation to MM & SD will be advantage
Certified in SAP MM and SD is a MUST
Interested candidates who wish to apply for above position. Please send us your updated resume.
We regret only shortlisted candidates will be notified
Skills
Responsible for installation, configuration and implementation
Responsible for insuring daily operation, reliability and integrity of communication network
Responsible for tuning, upgrades, disaster recovery and performance management
Manage all data network equipment such as router, switches, LAN and Wan
Recommends hardware and software solutions, including new acquisitions and upgrades
Requirements
Degree in Computer Science / Information systems
Min CCNP certified
Experience in implementation is MUST
Experience in LAN/WAN infrastructure ranging from medium to large network
Experience in router and Switches configuration
Willing to work in SI environment for projects
Interested candidate who wish to apply for above position, please send us your updated resume to jeffn@gemini.sg
We regret only shortlisted candidate will be notified.
Skills Roles & ResponsibilitiesImplementing SAP Hybris BillingSAP CRM SOM configurationConfiguration & design of SAP HybrisOther duties as assignedRequirementsMinimum 3 years of experience on Hybris DomainFunctional & technical proficiency with at least 2 or more end to end SAP implementationsExperience on SAP CRM SOM configuration (Order Management & Product Management)
Skills PURPOSEThis role is focused on the preservation, extension and creation of business value from the development, support and administration predominantly of the in-house voice, data, and video, wired & wireless network services.KEY RESPONSIBILITIES Before – Expertise for developing digital solutionsExtend the business value extracted from the existing servicesSecuring network systems by establishing and enforcing policies, and defining and monitoring access Reporting network operational status by gathering and prioritising Read more
information and managing projects Undertaking data network fault investigations in local and wide area environments, using information from multiple sources Remote troubleshooting and fault finding if issues occur Create and maintain documentation of technical solutions Updating job knowledge by participating in educational opportunities, reading professional publications, maintaining personal networks and participating in professional organisationsBeside – Supporting global manufacturing and salesPreserve the business value of existing services Remote support of on-site engineers and end users/customers during installation Attend Victorian sites and interstate sites as required to troubleshoot LAN/WAN issues and replace faulty and/or install new network hardware Communicating with customers via email and phone for initial requirement capture Liaising with project management teams, level 3 engineers and service desk agents on a regular basis Participate in the Out of Hours support roster Comply to corporate OHS&E policiesBeyond – Cultivating business and customer valueCreate new business value from transformative service identification and enablementTECHNOLOGYSupport and administration of firewall environments in line with IT security policy Establishing the networking environment by designing system configuration, directing system installation, defining, documenting and enforcing system standards Maximizing network performance by monitoring performance, troubleshooting network problems and outages, scheduling upgrades and collaborating with network architects on network optimisation Upgrading data network equipment to the latest stable firmware releases Configuration of routing and switching equipment and hosted IP voice services Design and implementation of new solutions and improving resilience of the current environment Capacity management and audit of IP addressing and hosted devices within data centresKEY SKILLSExcellent verbal and written communications skills and ability to articulate and convey information concisely Excellent customer service skills with ability manage stakeholder relationships at all levels Capability to make informed decisions on wide range of complex business and technical issues to reduce business impact Able to investigate, identify and solve problems quickly and efficiently Abilityto self-organise within a team environment Proactive mindset working closely to achieve Business Unit outcomesQUALIFICATIONS AND EXPERIENCE3+ years' experience with LAN, WAN and WLAN design and implementation Cisco certified, experience with Aruba & Riverbed technologies Excellent hardware troubleshooting experience Experience in delivering IT technical service and process in line with ITIL methodology
Skills Roles & ResponsibilitiesRadiant Global System is a leading company in automatic identification and data collection (AIDC) industry in Asia. We are dedicated to providing high performance solutions that are durable, reliable and cost effective.Looking for motivated engineers / technician to support Point of Sales system in Retail Stores located around Singapore.Responsibilities:Basic PC TroubleshootingInstallation, Re-configuration, re-location and maintenance of Point of Sales System in Retail StoresTechnical support on Linux Read more
based systemDebugging and Repairing of Computer Hardware and Accessories at Customer's SiteTraining of system will be provide RequirementsRequirements:NITEC / Diploma in IT related field or ElectronicsPrefer fresh ITE/diploma graduate / 1-2 years of Point of Sales SystemMorning shift 9am-6pmClass 3 licenseAble to work independently and self-motivatedMotivated to learn new skills set
Skills Roles & ResponsibilitiesHandling Project planning and execution as Scrum Master and Lead and contribute to all technical aspects of projects like conduct analysis, coordinate the design of solutions and establish metrics for success.Understand the business requirement from BA Team, designing the system architecture and assigning the tasks to the development team.First responder for architectural change suggestions including changes via prebuild app exchange, applications, third-party interface application changes. Primary Read more
contact for PoC creation and evaluation.Providing inputs on design and architecture as part of design and integration council based on insights on existing features.Building scalable solutions for client specific requirements.Building features based on these solutions as part of the extended team on the Configuration and Customization features of Salesforce like Lightning, Integration, Visualforce, and Apex.Working extensively on reusable Lightning components using SLDS and shared knowledge across projects of the client. Which reduced re-implementation time for the client for each project.Designed and implemented integrations with third party applications like CVENT, Web Methods and other client specific systems using SOAP, REST and Web hooks.Following client specific and Salesforce recommended coding standards using Sonarqube and PMD. Also performing reviews for technical solution and code.Using Bit Bucket and Jenkins, feature or functionality-based deployment to higher environments including Production.Giving post-production support as part of Hyper Care. RequirementsAt least 9 years of working experience or equivalent in the related fieldAt least 5 years of Salesforce experience or equivalent in the related fieldStrong communication and client handling experienceStrong hands-on experience on Lightning, Apex, Trigger, Test classesPossess Platform developer I, ADM201, App builder certificationsPossess Platform developer II certification will be an added advantage
Skills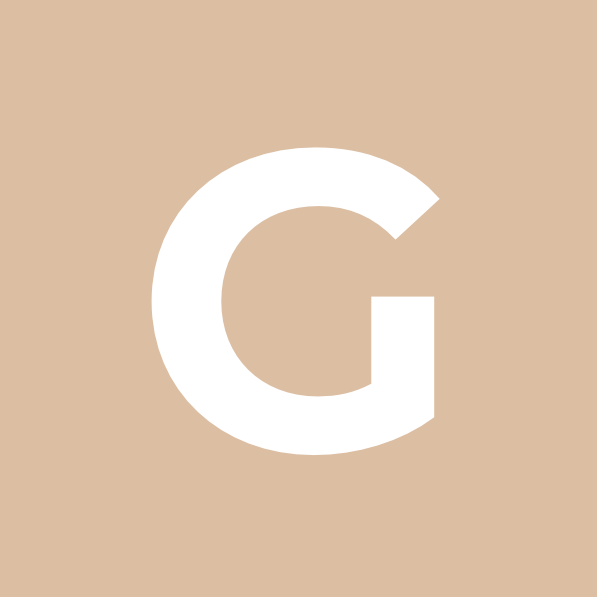 Job Description Installation and configuration of operating systems and software for PC Provided on site support for both Software and Hardware to end users Troubleshoot and resolve hardware and software problem Coordinate with equipment and 3rd party vendors to resolve problems Assist in network troubleshooting and network connectivity issues Assisting users on operating system, email and software related issues Deployment of PC, Notebook and Printers Job RequirementsNitec in Read more
Information Technology, Engineering or related fields Strong Computer hardware and software knowledge At least 1 years experience in providing PC technical support Good planning, analytical and negotiation skills Good interpersonal and communication skills Must have in-depth interest in IT support and must be IT savvy Able to multi-task and work independently Applicant with more than 5 years of experiences will be considered for a senior rolePlease send your detailed resume in MS Word format including the following details to : [Click Here to Email Your Resume] 1.Recent photograph 2.Personal particulars 3.Education Level 4.Each employment background 5.Working experience 6.Reason for leaving each employment 7.Last drawn salary 8.Expected salary 9.Date of availability
Skills Roles & ResponsibilitiesWe are looking for aSecurity Consultant with responsibilities as follows:Overview:The Security Engineer responsible for design, deployment, optimization, knowledge transfer and support of enterprise security solutions in project engagements.Job Responsibilities:•Implementation and delivery of enterprise security solution projects. •Ensure the solutions are deployed in quality, based on best practices and operating in business results required by the customer. •Fine tuning and troubleshooting to achieve optimal performance. •Integrating enterprise Read more
security solutions with network devices, operating systems, security devices and applications. •Provide knowledge transfer to customers.RequirementsRequirements:•Diploma / degree in IT or equivalent. •At least 5 years of experience in IT Security. •Operating systems and security equipment installation, configuration and troubleshooting experience(for example, Linux firewall, IDS, etc.). •Experience in scripting languages. •Possess effective oral and written communication, as well as strong organizational skills. •Must be able to work well independently and in a highly collaborative team environment. •Comfortable to travel to different client sites locally, and overseas (occasionally). •Hands in the IT vendor environment network / system security experience. •Basic understanding of networks and systems. •IT vendor experience preferred. •In the log management solutions, SIEM solutions or SOC environment experience preferred. •Experience in software development will benefit. •CISSP, CISM, CISA and ISMS certification, will benefit. •Training will be provided.An attractive remuneration package awaits those who are successful.To apply, please submit a copy of your updated resume in MS Word format by clicking the "Apply" button. Alternatively, you may also email to [Click Here to Email Your Resume] stating your availability, as well as current and expected salary.We regret that only shortlisted candidates will be notified. Thank you.
Skills Roles & ResponsibilitiesResponsibilities:Handle troubleshooting and support on systemHandle system installation and configurationPerform system monitoring and disaster recoveryMaintain contracts and licensesManage projectsProvide advice and make recommendations on newer technologiesRequirementsRequirements:Possess strong experience in the function of a System Administrator.Experience working on Windows Server, Active Directory etcGood analytical and problem solving skills.Strong communication and customer service skills.Able to work independently as well as in a team.Displays positive attitude, high performance standards Read more
and flexibility in day-to-day workMin. Degree in Information Technology or equivalent.
Skills
Roles & ResponsibilitiesJob Scope:Prepare project plan and technical configuration specifications.Ensure network has been configured and setup to project requirements / specificationsSupport network issues and provide maintenance for existing clientsOther duties as assignedRequirementsPrerequisites:Bachelor's degrees/Diploma in Computer Science.Certifications in CCNA, CCNP is an advantage.Possess min 2-3 years of network experience in Telco or enterprise network environmentHands on experience in configuring, troubleshooting and resolving network problems; including Firewall configuration and troubleshootingAble Read more
to work independently and without supervision.Has a good aptitude, keen on detail and to learn new technology.Good interpersonal and communication skillsInterested candidates please send us your updated resume, stating current and expected salary to [Click Here to Email Your Resume]
Skills