Sign in or register for a JobTech account.
Jobs that require

configuration management

skill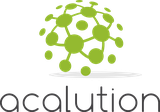 We specialise in Core Banking transformation projects with domain in T24, InfoBacis, Integration Framework, Interaction Framework, TAFJ, IIB, JBase Programming, Design Studio and Java.
As a Senior Technical Consultant, you will be responsible for providing technical support and expert advice at client site throughout all stages of various TEMENOS product implementation projects. The main focus will be especially on complex technical issues and to provide guidance to our banking clients on configuration of TEMENOS products and local developments.
Your Role:
Perform the roles of Technical Solution Architect, Technical Lead, and/or Technical Consultant for the implementation of Temenos T24 Core Banking projects from analyse & design phase to post-live support.
Possess the capability to play integral technical roles as part of large project teams, working with the senior management within technology and business groups, vendors and other relevant internal and external stakeholders.
Take leadership of the appropriate areas of responsibility assigned.
Participate in the successful development and execution of testing, data migration, integration, cutover plans and execution.
Identify, define and coordinate any development activities that may occur during the implementation of TEMENOS suite of products, such as additional specific functionality, interfacing to external systems or conversion programs to be built.
Install custom enhancements, validate technical setup and conduct necessary testing to ensure user acceptance and global quality of the solution delivered.
Provide clear and concise technical documentations for internal and external use.
Conduct client - and end user training as and when necessary.
Your Profile:

Hold a professional degree with minimum of 8 years of experience in finance and banking software consultancy.
Experience of T24 Core Banking system with specialization in Private Banking domain will be highly preferred.
Knowledge of standard banking processes and T24 modules like Securities, Derivatives, Structured Products and Treasury Modules will be an added advantage.
Proven track record in end to end implementation and delivery of T24 Core Banking systems.
Excellent logical thinking, problem solving and communication skills.
Desired Skills:
Knowledge of other Temenos solutions such as Triple A' or T-Connect will be considered as strong assets.
Why Join Us:
We can provide a great opportunity for professionals to realise their full potential. Our consultants typically collaborate onsite with our clients, serving as expert client partners, empowering them for success. As the business grows, we are aware that our people are the backbone of the company and hence are dedicated to rewarding contribution, diversity, excellence and commitment.
Skills As a member of the ERM team, you are accountable for support and implementation of the Murex risk management solutions, which includes:Credit risk Market risk Risk control and operations (e.g. limits management)Job scope:Client relationship & supportManage production support and enhancement requests, including analysis, configuration, validation testing and deploymentContribute/Lead daily communication with client IT support desk and risk end-usersLiaise with product and release management teams for scheduling of client Read more
delivery Work with client manager on activity dashboard and various risk management presentationOrganize and conduct end-user and IT trainingProjectContribute/Lead the implementation effort including configuration, validation testing and deployment of the required solution, as well as contribution to project management activities (e.g. status dashboard, documentation)Product evolutionContribute/Lead the continuous communication with Murex development team to convey clients' feedback and assist in product improvement.Job Requirements:Degree in Computer Science, Engineering and/or Master in Financial Engineering, Applied Finance/Statistics/Mathematics, Computational Finance0 to 3 years of relevant functional/technical experienceSolid knowledge in financial risk managementSolid knowledge in financial computation conceptsIT Knowledge e.g. SQL, XML, Unix scriptKnowledge of (or strong interest) in Treasury and Capital MarketsWorking experience in client support and implementation of trading or risk management solutions in financial institutions Multiple languages proficiency Rigorous problem solving and critical thinking ability Bias for action Collaborative team player Keen client orientation Strong presentation and communication skills Ability to travel in the South East Asian region
Skills We are currently looking for a Middleware Consultant: Job Description:Middleware Administration/troubleshooting and support.(Weblogic/MQ/IBM and other 3rd party middleware) Administer and maintain Unix and Windows Servers (Security Patches/OS installation/Troubleshooting)Perform service request involving application deployment activities on middleware. Implementation of systems changes through established change request process. Administration of Servers backup software and antivirus software. Compilation of IT documentations.Ideal candidate should possess the following:Diploma/ Degree in Computer Studies/ Information Technology Read more
or equivalent. At least 6 years of relevant experience Knowledge on IBM stack – IBM ISAM, IBM APIC, IBM ISDS etc. will be preferred Experience in Windows/Unix OS administration, troubleshooting, configuration and OS patching. Understanding of database technology (Oracle / MSSQL/ MySQL). Self-motivated Team player with good communication and interpersonal skills.
Skills ResponsibilitiesDefine system-level application architecture that includes high-level design, architectural policies and principles, design and programming guidelines, implementation risks and mitigation measures, software development and integration strategies, software configuration controls. Involve in requirement analysis phase to ensure the implementation feasibility of functional specifications. Highlight requirement gaps, disproportional construction efforts, technical challenges and any other issues to business analyst teams Provide technical leadership in the development through established design and Read more
development methodologies, to ensure system meets functional and system requirements Engage customers to explain the rationale of architecture's selection, or other technical issues Ensure best practices, frameworks and re-useable components are employed in the development project Trouble-shoot technical problems faced by the project team. Coach, train and mentor junior architects Be involved in pre-sale activities as solution architect Requirements Degree in Computer Science and Engineering Experience with substantial project work in software design & development Experience in designing solutions using appropriate platforms and system technologies such as enterprise database design, web and application server and network technologies Certified in appropriate technologies is an advantage Self-motivated with a positive "can-do" attitude, creative with excellent presentation, communication, negotiation and interpersonal skills including strong persuasive techniques. Ability to lead, develop and maintain respectful and trusting relationship EAP No.: R1766065EA Licence No.: 95C5411
Skills

L2 Systems Engineer (Messaging and Microsoft Infra Systems)Overview The Systems Operations position is a key role within the Global Command Centre organisation to support the ever-growing Server products and services provided by The Company globally.Within the IT Shared Services organization, this position is the most senior resource after the Server SME and/or to Engineering. The role of the IT Shared Services is to be the provider of end-to-end Read more
support to our customer base worldwide, thus the high level of expertise required to ensure the IT Shared Services is fully self sufficient.The primary focus is to ensure timely resolution of incidents brought to Level 2 and apply approved changes where applicable. As the senior specialist of Systems within the IT Shared Services, you will also be accountable for driving resolution of Major incidents during crisis mode. ResponsibilitiesProvide Customers with professional, timely, efficient and effective technical expertise on Systems support. Support or Provision Customer Server changes on time and help to improve the process to "do it right the first time" Provide Systems related service support by owning customers Server incidents within a complex environment and developing a methodical approach to solve the incident or problem. Escalate problems to suppliers or internal Expert Practices when appropriate.Analyze problems and resolving recurring difficulties through root cause analysis. Implement Server change requests for customers on the Company managed Server solutionMaintain a comprehensive and update-to-date customer Server topology database Actively contribute to improve and map Server processes within ITIL framework Contribute to the achievement of customer satisfaction by proving best in class supportRequirement:Degree in Computer Science, IT, Engineering (or equivalent) The right person will have gone through the ranks of an operations group supporting customers globally on a 24-7-365 basisAt least 5 to 10 years of experience working with Microsoft product family.Industry Technical Certifications is essential: MCP, MCSE Experience in MS Exchange, MS Active Directory (AD) and Group Policy (GPO) is requiredExperience in VMware and Citrix XenApps environment would be advantageous. Experience operational role in a 24-7 organisation is an asset.Experience in MS Systems Centre Configuration Manager (SCCM) and Systems Centre Operations Manager (SCOM) is preferredExperience in Storage technologies is preferred Experience in Cisco Ironport, Symantec mail gateway and Barracuda is preferred Experience in Office 365, Azure AD is preferred Knowledge of Health & Security Industry IT Operations would be a strong benefit. Proven expertise in Server Administration (Microsoft) Excellent knowledge of server hardware (including SCSI, RAID and I/O topology) Excellent knowledge of Microsoft's Active Directory and Microsoft Exchange Excellent knowledge of storage hardware (including Fiber channel, clustering, etc.) Must have an understanding and working knowledge of PC based equipment and common PC based applications Working knowledge of network management tools like SCCM and SCOM, or other industry standard monitoring systems would be advantageous. Advanced knowledge of networking (including WAN topology, mixed LAN/WAN operating system environments, DNS/WINS/DHCP, firewall solutions and network load balancing)
Skills Responsibilities Perform Asset Management of Infrastructure and Computing Devices Provide computer support services (Troubleshooting, patching, configuration, testing and maintenance) for any supported software and hardware. Work with 3rd party's vendors Provide Training, Coaching and orienting users on how to use computer devices. Be responsible for completing assigned tasks on time and to the satisfaction of the users. Must be able to handle helpdesk duties. Manage a Team of Read more
Device engineers to carry out day to day operations. Perform Windows Servers / all relevant Learnet system patching work. Work closely with Camp PIC (Personnel In-Charge of Campsite IT Coordination) for all I.T matters Submit daily, weekly and monthly reports to Client and managers. Requirements:Candidate must possess at least a recognized Diploma in Computer Science/IT or equivalent. Certification or experience working with Windows Servers At least 3 years' experience in similar capacity Technical Skills and experience supporting Computing Devices Computing Devices Platform Supported: Windows, IOS and Android. Professional competencies that include: Ability to work without supervision Ability to manage a Team of Device engineers Good communication skills Pro-activeness and Initiative Ability to multitask Good at problem solving Customer service orientedEAP No. R1766065EA License No. 95C5411
Skills Responsibilities : Define system-level application architecture that includes high-level design, architectural policies and principles, design and programming guidelines, implementation risks and mitigation measures, software development and integration strategies, software configuration controls, etc Maintain control over the architect throughout the entire software development lifecycle by continuously making critical adjustments to the architecture to ensure desired results are achieved Involve in requirement analysis phase to ensure the implementation feasibility of Read more
functional specifications. Highlight requirement gaps, disproportional construction efforts, technical challenges and any other issues to business analyst teams Provide technical leadership in the development through established design and development methodologies, to ensure system meets functional and system requirements Engage customers to explain the rationale of architecture's selection, or other technical issues Ensure best practices, frameworks and re-useable components are employed in the development project Trouble-shoot technical problems faced by the project team. Contribution to organizational development thru sharing best practices. Developing and conducting technical courses. Coach, train and mentor junior architects Be involved in pre-sale activities as solution architect RequirementsDegree in Computer Science and Engineering At least 10 years' experience with substantial project work in software design & development Experience in designing solutions using appropriate platforms and system technologies such as enterprise database design, web and application server and network technologies Technically strong in Asp.net, C#, Sql Server, WebServices, WCF, WPF, Hibernate, Silver light, TFS& design tool, SOA implementations Experience in designing solutions using appropriate platforms and system technologies such as enterprise database design, web and application server and network technologies Certified in appropriate technologies is an advantage Self-motivated with a positive "can-do" attitude, creative with excellent presentation, communication, negotiation and interpersonal skills including strong persuasive techniques. Ability to lead, develop and maintain respectful and trusting relationship; Able to travel as required EAP No. R1766065EA Licence No. 95C5411
Skills Responsibilities:Perform troubleshooting for client platform related problems Perform service request related to client platforms. Monitor the agreed service level, document & maintain the configuration of the systems; provide regular reporting to relevant parties. Involve in client platform implementation/upgrade project.Requirements ITE/ Diploma in IT/ Engineering or any related field Minimum 1 year relevant experience in providing desktop support Proficient in Microsoft Windows / Windows XP / Microsoft Office Experience Read more
in providing desktop support to senior management Position will be on a 1-year contract with possibility of renewal EAP No. R1548171EA Licence No. 95C5411
Skills You will be heavily involved in one ore several of the activities below:Treasury and Capital Markets Front to Back Office Workflows (transactions, settlements, legal documentation, SWIFT) across all financial asset classes;Financial control (Treasury and Capital Markets financial products accounting according to International Financial Reporting Standards and P&L analysis)Responsibilities:Software configuration during implementation phaseBAU and Production supportUser training, lead design/development of training materials/documentationPresales activitiesInternal Projects toEnhance the team's efficiency and Read more
quality in project deliveriesEnhance the team's quality of engagement in post-production supportJob Requirements:Knowledge of (or strong interest in) Treasury and Capital Markets transactions life cycleIT bias: SQL, XML, Unix scriptStrong analytics skillsTeam playerClient-orientedAbility to travel in the South East Asian region on a frequent basisBachelor Degree or Master's Degree1-5 years' Work Experience
Skills Fantastic opportunity for a marketing professional with a strong interest in data and marketing technologiesThe EmployerOur client is Asia's leading media organisation, engaging minds and enriching lives across multiple languages and platforms.The company's core business is publishing of newspapers, magazines and books in both print and digital editions. It also owns other digital products, online classifieds, radio stations and outdoor media.The JobAs a Marketing Technology Specialist, you will Read more
help to improve digital marketing campaigns by developing, improving and reporting on the effectiveness of our campaigns across our Martech stack.Problem solving: Able to translate business/marketing campaigns into a technological conversation between systems and databases.Data Management, Segmentation and Reporting: Data hygiene, Analysis of audience attributes, Data segmentation, Data classification and enrichment, Analysis of audience engagement, reporting across all channels and activities.Martech Configuration: Data migration, syncing of data process flows across ecosystem, building landing pages, building engagement programs. Working with our data scientists on reporting dashboards, attribution frameworks, lead scoring & predictive analytics.The ProfileThe ideal candidate would most likely have marketing background with a strong interest in data and marketing technologies to help improve marketing campaign performance and ROI.A degree, preferably in Computer Engineering or Marketing. Relevant work experience will also be considered for candidates with degrees in other disciplines2 years of experience in delivering technological solutions to marketing campaigns.A solid understanding of marketing, marketing technologies and ability to apply technology to grow our audiences and subscriptions.Ability to learn new Customer Relationship Management Systems, Content Management Systems, Digital Analytics etc.Familiarity with some of the following (or similar) platforms: Salesforce Service Cloud, Salesforce Marketing Cloud and Cxense would be helpful.Project management experience in: CRM, Google Analytics, Facebook Business Manager, marketing automation.Project management techniques: An understanding of project management using agile methodologies.Data focused: Enjoys working with data and pursuing data accuracy.Knowledge of SQL will be a plus point
Skills