Sign in or register for a JobTech account.
Jobs that require

confluence

skill Headquartered in Singapore, vCargo Cloud (VCC) is the leading Infocomm Technology (ICT) solutions and service provider in Asia, specialize in offering technological solutions to governments and enterprises worldwide, in the domain of trade and logistics. We provide e-trade and e-freight solutions through VCC CamelONE platform, connecting key stakeholders in the trade and logistics industry globally; including government agencies, traders, freight forwarders, carriers and financial institutions.Backed by a team Read more
of experienced and dedicated IT and logistics professionals, VCC revolutionizes the e-logistics marketplace through designing and providing an IT infrastructure consisting of a cloud messaging platform that enables the exchange of digitalised data for cargo and financial information, allowing stakeholders in trade, logistics and supply chain to communicate and collaborate virtually on the platform, simplifying cross-border trade.On an international level, VCC's strategic partners include Asian Development Bank, International Air Transport Association, International Federation of Freight Forwarders Associations, Kenya Trade Network Agency, Mauritius Network Services. Additionally, we also work closely with Singapore government agencies including CAAS, Enterprise Singapore, IMDA, SCE, Singapore Customs, as well as chambers and industrial associations.To find out more about VCC's product and service offerings, visit www.vcargocloud.com Summary of Position Responsible to learn about vCargo Cloud (VCC) products and technology to better understand the services you will be supporting.Creates, develops, plans, writes, and edits operational and customer facing content and communications related to planned and unplanned events, upcoming new releases, or how to guides to improve the overall customer experience. The Technical Writer will be working closely with the Project Teams and the Technical Team.Responsibilities Reporting to the Senior Project Manager, your responsibilities include, but not limited to: Plan, develop, organize, write and edit documents such functional requirements, user manuals. Prepare customer facing & internal documentations Ability to understand target audience and tailor documents accordingly Analyze documents to maintain continuity of style of content Manage updates and revisions to technical literature Possess complete understanding of a company's products and applications Requirements Degree in Information Technology, Engineering or related field; Minimum 5 years of relevant working experience in capacity as a Technical Writer; Strong working knowledge of Microsoft Word, Power Point & Excel Excellent written and verbal communication skills in English Skilled at prioritization and multi-tasking Possess good people skills and presentation skills; Possess proficiency in understanding user requirements and implementing them in documentation and instructional videos Possess ability to write clear, concise, engaging content in modern, conversational style for a range of audiences Experience writing on-screen text and messages, and reviewing user interfaces to ensure usability and adherence to style standards Meticulous and able to work independently under pressure to meet timelines. Knowledge of Atlassian tools (Confluence/JIRA), Agile/lean documentation, SharePoint is an added advantage Experience content localization services or the ability to translate content from English to Chinese/ Japanese to liaise with clients from China/ Japan
Skills
/br>VP, Senior Platform EngineerPosition: VP, Senior Platform Engineer The client is a leading global long-term investment firm. With their state-of-the-art information technologies, they aim to provide users with empowering and transformational capabilities, and to create an inclusive, innovative and integrated work environment. They are looking for a VP, Senior Platform Engineer to join the dynamic team. This role focused on the development of platform, self-service tools and automated Read more
processes, enables developers to continuously integrate and deploy code in line with principles of CI/CD and DevOps. An experienced technical leader who is strategically incline to research, develop and drive adoption under the common tools and cloud adoption initiative. You will have opportunities to span enterprise structures and influence our senior management. Responsibilities Architect highly available and scalable Enterprise solutions. Research and evaluate new technologies. Work on Amazon Web Services/Azure/GCP cloud solutions, architecture, related technologies and their interdependencies Define enterprise tools strategy and working with peers and colleagues drive alignment & adoption. Develop modern engineering operations duties, including providing the necessary tools and infrastructure to support high performance development and QA teams Provide a Platform-as-a-Service to development teams to promote development efficiency and reducing delivery risk Improve performance, scalability, and usability of our application platforms. Provide mentoring and coaching support to develop the talents of the existing team. Drive quality solutions and outcomes through a continuous improvement mindset. Collaborate with rest of team to research, design, develop, and implement automation release features and enhancements Requirements Bachelor's Degree in Information Technology, Computer Engineering or equivalent. With minimum 10 years' software engineering experience, inclusive of minimum 3 years' in IT automation and implementation. 4 years' experience in designing, building and managing large scale application platform in Azure and/or AWS. Keeps a good record in producing structured, high performing and scalable codes. Excellent understanding of software development best practices including SDLC, Software Configuration and Change Management, Agile, Scrum, Kanban. Expert knowledge in CI/CD concepts and tool chain development Expert-level understanding and abilities with technologies/languages like Groovy, Python, Linux shell scripts, Ansible Puppet, Git, JavaScript, .Net, Java, Go. Extensive experience using tools and frameworks such as Jenkins, Packer, Gradle, SonarQube, Apache, Nginx, JMeter, Sauce Labs, Docker, Maven, Node.js, MySQL, MongoDB, Redis Comfortable using the Atlassian suite to track tasks and code (JIRA/Confluence) Excellent written and interpersonal communication skills Someone who is autonomous and can learn our environments, configurations, and systems quickly Ability to influence, guide, and reinforce the adoption of standards and processes across the development teams Interested candidates to send in their resume to Jolin Cheongatjolincheong@morganmckinley.com.sg Registration No. R1879202 EA Licence No. 11C5502
Skills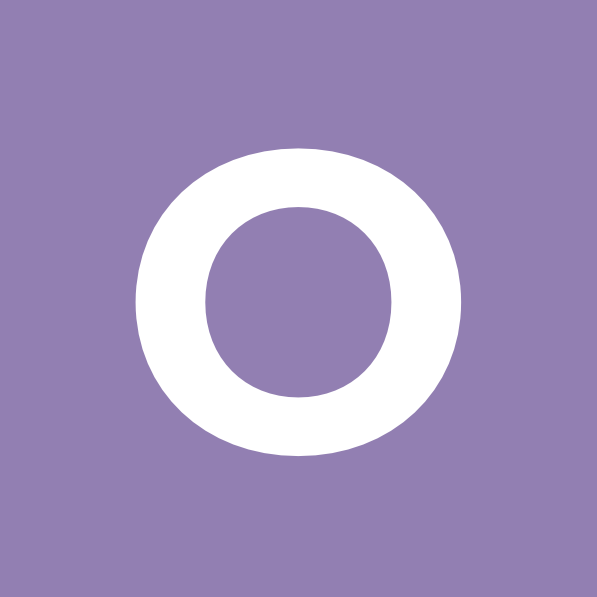 Roles & ResponsibilitiesAt least 2-3 years of working experience,Experience in banking environments will be an advantage.Has prior experience working on software development projects; implementation experience in Jira/JiraSD/Confluence would be an advantage.Familiarity with key technologies, e.g. HTML5, CSS3, Javascript,, Groovy,Python, Databases (Oracle, MSSQL, MongoDB, etc), Java, Web Services (Rest, SOAP), WSDL, AD, SSO, LDAP, Import Sets, Flat file integration, GIT, JIRA, VBA and excel macros.Able to work proactively, independently Read more
and handle concurrent initiatives.Prior experience working in Agile environment will be an advantage.Strong problem-solving skills and positive attitude.Candidate with operational experience, preferably in support of critical application systems, will have an advantage.Candidate must speak and write well.RequirementsCompany UEN 199700895N
Skills
/br>Cloud Engineer x4Morgan McKinley is currently working with a leading Financial Services Client who are actively seeking 4 Cloud Engineer's to join their team. The role will be an initial 1 year contract, open to being extended to a contract/perm role. Job Responsibility: Prioritise technical resources against a pre-defined roadmap and funding model Provide technical design expertise to application and delivery teams Introduce & support emerging technology and Read more
best market practices to ensure consistent and state of the art systems are built and business achieves enhanced benefits Continuous Integration / Continuous Deployment (CI/CD) toolchains, including identifying opportunities for toolchain and operational practise improvement and refinement, and ensuring that 'infrastructure as code' deployment mechanisms are common and portable across Cloud and non-Cloud environments Architectural design and continuous improvement of the platform adhering to regulator and compliance requirements Supporting adoption of containers and container control frameworks for external and internal Cloud Services, including container platform selection and design, cost and license planning and ensuring that self-service design/deployment/control web containers is appropriate for requirements Ensure lifecycle management consists of documentation such as test cases, source code repositories etc are actively used and maintained Supporting adoption of containers and container control frameworks for external and internal Cloud Services, including container platform selection and design, cost and license planning and ensuring that self-service design/deployment/control web containers is appropriate for requirements Ensure lifecycle management consists of documentation such as test cases, source code repositories etc are actively used and maintained Ideal Candidate: Required - deep expertise in UNIX/Linux server and workload virtualisation, including hypervisors, networking Required - experience of deploying highly available infrastructure in a cloud services environment, preferably with Google Cloud Platform & Microsoft Azure Platform Required - deep experience in multi-tier application architecture, development, deployment, and support Required - proficient in one of the following: Python, Golang, Ansible. Puppet, Chef, Salt Required - experience and expertise in Continuous Integration / Continuous Deployment practise, tooling, and techniques, particularly evidence of leading organisational and cultural change to adopt CI/CD practises (Jira, Confluence, BitBucket, git; Jenkins, Artifactory, Terraform, Packer, Rundeck, Ansible, AWS, Openshift, Splunk, ELK, AppDynamics)If you are interested in this role, please contact Sistla Vaishnavi at svaishnavi@morganmckinley.com.sg - EA Registration: R1551514 If you know someone that is perfect for this position, feel free to share this opportunity with them as we have an exciting referral rewards program waiting for you. Morgan McKinley EA Licence No: 11C5502 Registration No: R1544008
Skills Roles & ResponsibilitiesSeeking for a Senior Front-End Developer to lead user experience innovations for our premium clients. This developer will not only be responsible for defining the architectural strategy for front-end technologies, but for evangelizing that technology across the team in the organization. Following are some of the dutiesAn individual contributor as well as team player as in when required.Work closely with business team across the organization, understand Read more
the problem and convert them to requirements.Work with creative teams across design and UX disciplines, implement and advise on fundamental visual and interactive design disciplines.Work closely with service team or backend team and architect the application with all necessary technical standards and strictly follow the internal processes.Strive to use web standards to build solutions using semantic markup, templates and SASS RequirementsAt least 7 years of working experience in UI or equivalent in the related fieldAt least 2 years of Agile experience or equivalent in the related fieldMinimum a Bachelor's Degree or Master's Degree in Computer Science, IT or equivalent in the related disciplineStrong programming, debugging, and problem-solving skillsComfortable with source version control software and package managers (SVN, Git, NPM)Extensive hands-on knowledge in HTML5, CSS, Vanilla JS, OOJS, React JS, Redux in the context of workflows and requirementsCompetent JavaScript programmer who doesn't need to rely on libraries to accomplish innovative interactionsWell-versed in the fundamentals of visual and interactive design, with the ability to create solutions using web standards/semantic markupWorking knowledge of package managers and front-end build tools in a production environment (NPM, Bower, Webpack)Proficient with CSS3 and Less/Sass (ability to write mixins, partials, use source maps, etc)Hands-on experience working with Semantic react components.Proficient in developing SPA using ReactJS, React-Routers, Redux, Redux thunk, Redux SagaPossess and understanding of all major browsers and the special considerations required for all various quirksUnderstanding of the interplay between JavaScript and HTML & CSS, with a focus on performanceAbility to write Unit Test cases using test frameworks like Karma, Jasmine, JEST,Mocha, Chai, etc.Experience in web standards, semantic web, accessibility & SEO and the interplay between them.Experience leading discussions regarding development approaches, creative implementations, pushing the envelope of technology, as well as experience mentoring junior developers and guiding technical teams.Proficient in communicating with various teams across the organization.Hands-on experience in designing, coding, integrating APIs, creating build scripts and deploying the application.Strong experience in Agile methodologies, SDLC and must be Certified Scrum Masters(CSM).Integrated UI applications with Aluminum Framework.Strong desire to drive the conversation with creative teams, as well as attention to detail.Ability to contribute to complex design decisions.Understanding of the data flow between UI and APIs.Strong experience working with tools such as JIRA, Confluence, Jenkins and other collaboration tools.
Skills
/br>Release and Environment Engineer, Information TechnologyAt Bank of Singapore, we are constantly on the lookout for exceptional individuals to join our team. We promote a culture of openness, teamwork and fairness. Most importantly, we invest in our people through our programmes that develop them on both professional and personal levels. Besides attractive remuneration packages, we offer non-financial benefits and opportunities to develop your potential within OCBC Group's global Read more
network of subsidiaries and offices. If you have passion, drive and the will to succeed, rise to the challenge today! Bank of Singapore opens doors to new opportunities. Start your career with Bank of Singapore as an Release and Environment Engineer in the O&T Digital Channels team! ! Responsibilities: Working as member of the Digital Development team and collaborating with other teams (Testers, Infrastructure, Support) Managing application deployments to non-prod environment: Scheduling deployments to UAT in collaboration with Developers, Testing and Business team Verifying the prerequisites, performing or supporting the deployment and verification Managing application deployments to Prod Environment: Plan and Schedule releases to production Collaborate with Business, Support and Infrastructure team for production release Improve process and documentation to follow security and audit standards. Ensuring availability of applications and data on non-prod environment: Monitoring the health status of the application components through automated tests Troubleshooting issues in collaboration with other teams Set up and manage non-prod environments. Managing infrastructure changes to non-prod environment in collaboration with other teams Troubleshooting (analyzing and supporting the resolution of) infrastructure related issues on UAT and production environment in collaboration with infrastructure, network, and middleware team. Work with penetration testing team and our test engineers to ensure a quality release. Close collaboration with our DevOps Engineer, our Test Manager in the area of: Maintenance and extension of the automated continuous build/integration Automation of deployment processes Automation and application monitoring mechanisms Implementation of log aggregation infrastructure (ELK) Implementation of cloud based environment management and configuration management Qualifications RequirementsStrong knowledge in Release Management Process and Strategies 10+ years of IT experience and at least 5 years of experience in Release and Environment management Experience with UNIX, Linux, MacOS, Windows Experience with Web protocols and infrastructure (HTTP, SSL, TCP/IP, DNS, CDN, reverse proxies, load balancers, firewalls) Experience with J2EE and .NET application build, deployment and basic troubleshooting (maven, Weblogic, Websphere, IIS) Experience with mobile app build, submission to app store and basic troubleshooting (xCode/iOS, Android) Experience in programming or scripting in at least one of: Java, JavaScript, Shell, Python, Perl Good understanding of DevOps practices and tools (Jenkins, Cloud, Docker, ELK) Good understanding of Agile Development practices and tools (Scrum, Jira, Confluence, GIT) Good understanding of relational databases and SQL Team player collaborating and communicating effectively with teammates as well as other teams Taking ownership, get-it-done attitude, ability to help yourself and request for help Ability to deliver quality results despite time pressure Understanding of Quality Assurance and Risk Awareness Understanding of IT processes and policies in banking industry Flexibility regarding working hours Flexibility to work within a rapidly evolving environment
Skills Roles & ResponsibilitiesResponsibilitiesIn charge of development and operation of each product, such as Rakuten Marketplace and Merchant System and related internal tools.In charge of constructing systems along with requirements from Rakuten Ichiba shoppers, merchants and Rakuten Ichiba Business members. And promote the development project in cooperation with the Engineers.Collaboration with stakeholders in Japan, Singapore and India.Capture improvement points based on our KPIs and create new project.Planning and execution Read more
of product roadmap.System trouble handling (Report, Recovery and Countermeasure).Regular Operation and Maintenance.RequirementsRequirementsExperience in Product Manager role for Web Application Development (from requirement definition to operation & maintenance).2+ years experience in Project Management.Experience in writing Spec Document such as Screen Transition, UI, Input Validation, Error Handling, Data Definition, Data Flow.Experience in writing Test Cases.Experience with Defect Tracking tools such as JIRA, Trac, Redmine, Mantis.Experience with Document tools such as Confluence, Wiki.
Skills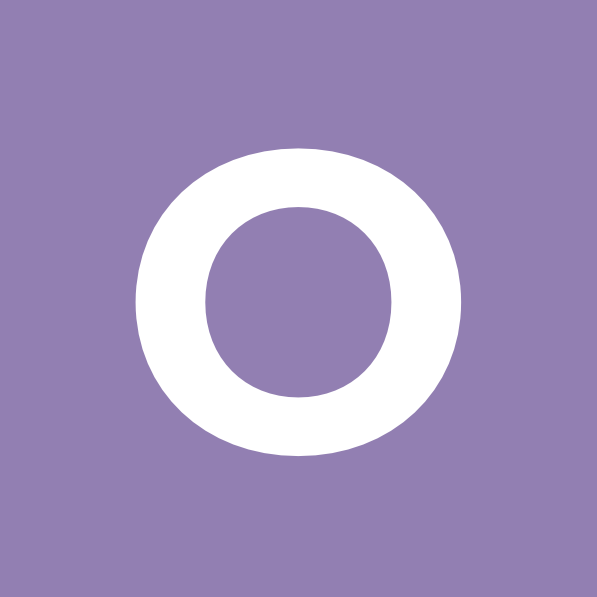 /br>Microservices Principle DeveloperRESPONSIBILITIESDesign and build function-centric solutions in the context of transition from traditional, legacy platforms to microservices architectures Define and refactor multi-channel client architecture offering and providing differentiated end-user experiences by leveraging containerization and cloud technology Outline the governance and microservices development guiding principles as well as ensuring the best practices are followed by the development team Work collaboratively with an agile, scrum-based team to understand the Read more
business domain and client requirements that drive analysis, architecture/design and development of quality technical solutions and deliverables. These solutions cross a broad spectrum of technologies and must align with business and IT strategies and to comply with the organization's architectural and security standards. Participate in coordinated planning sessions and provide effort estimates for business initiatives of IT solutions Maintain cutting edge knowledge of current and emerging technologies, industry trends and standardsQualifications REQUIREMENTS/QUALIFICATIONSBachelor's degree and 8+ years of hands-on experience developing applications using Java/J2EE, with Spring boot framework knowledge and experience Advanced skills implementing SOA, API and mircoservices architecture using any of the market leading solutions Experience in implementing business critical, high volume, and highly available services is a must. A strong hands-on development track records building integration and application utilizing a variety of technologies, development tools and database systems. Experience with containerization and cloud technologies (eg. OpenShift, Kubernetes, Dockers, Mesos, AWS) as well as DevOps and testing tools (Git, SVN, TFS, Jira, Confluence, Jenkins, Nexus, Selenium, SonarQube) Experience with cloud-based, CD/CI or DevOps development environment Good communication skills both in writing and verbally with ability to present the complex ideas or technical solution to business and/or management team Domain knowledge in Financial Services industry is desirable *LI-CY
Skills

Roles & ResponsibilitiesThe SDN DevOps Engineer will have hands-on experience in transformations, implementations or deployments within Telecommunications.RequirementsYou have 5-15 years of telecom experience or Managed security service provider out of which majority should have been in Singapore or ASEAN.Proven experience including identifying and implementing solutions, writing technical specifications, evaluating product vendors, building offering capabilitiesExperience in one of the SDN Controllers (ODL/ONOS/RYU/Open Contrail) and in DC/Edge environment.Experience with a Read more
modern, full-stack CI/CD tool chain on a on premise/public/private/Hybrid cloud deployment in IaaS, PaaS and automation.Proficient in one of the following Ansible, Puppet, CHEF, Salt network configuration tool to automate zero touch network configuration.Hands-on experience in DEVOPS Tools: JIRA, Slack, Confluence, Git, Jenkins, Maven/Gradle/Docker, Dbmaestro/Flocker, Cucumber/TestNG, Openstack, Google Cloud Platform/AWS/OpenShift,Kubernetes/Mesosphere, Kibana/logstashExperience in virtualization and SDN technology, HA Architecture, Network overlay and underlay automation using Python or similar tools.Must be able to deep dive into the application as well as technical System IntegrationFamiliar and willing to learn common and latest technologies and trendsMust be self-motivated and has an entrepreneurial mindset
Skills Roles & ResponsibilitiesAs one of the fastest growing e-commerce companies in Asia, RedMart offers an unparalleled startup experience. Our culture: entrepreneurial, fiercely-intelligent, team-oriented, deeply-creative and whatever you add to it! We're fanatic about improving our customer experience and providing "wow" customer service.We're interested in talented, creative and passionate people joining our all-star team who believe in our mission to save our customers time for the things that really Read more
matter in life!At RedMart, Android Engineers, iOS Engineers and frontend/backend engineers work closely together in a small team to deliver a consistent and cross-platform experience to users. They get involved in projects early to really understand the business goals and contribute to UI/UX design process. They do not stop at meeting business objectives but always improving the product to delight customers. In addition to our consumer apps, we build custom Android applications for our warehouse workers and delivery drivers.Some things to know before you apply:We have big plans to disrupt the traditional retail marketEverything we do is focused on empowering our customersWe work really hardWe have a lot of fun!Try this coding challenge, and we'll look at you resume before others. Alternatively, if you wish to challenge yourself with a more difficult coding puzzle give this coding challenge a try.In this role, you will be working in the Consumer Apps (Discovery) team, which is responsible for RedMart's e-commerce websites and mobile applications used by our customers. It connects with our Search technologies, Inventory systems, Order Management and Pricing & Promotions to deliver a great customer experience.You will be responsible for delivering the best customer experience in the Android app, including including design, robust technical solution implementation, testing, and documentation. You will have ownership of a product that has thousands of daily active users. The ideal candidate is an expert in Android programming with experience in iOS and other mobile technologies, with strong opinions on backend APIs, user experience & scalable component driven design.We are looking for world class engineer and a leader who has a passion to create, is highly ambitious and willing to work hard to achieve great things.RequirementsAs a Lead Android Engineer you will:Work as part of a small team that has ownership of a product, an important initiative or part of the business.You'll need to have superb communication skills and thrive in a collaborative environment and be committed to the success of the team as a whole.Learn the business and get close to users and customers and build close relationships with the business stakeholders for your domain.Design, implement and test robust features on the Android App. Write clean code that's testable, maintainable, solves the right problem and does it well. Code you can be proud of.Mentor & train junior engineers in the team on adopting right engineering practices.Have the opportunity to and be expected to innovate and demonstrate your creativity. Do you have ideas on how to improve the customer shopping experience or effectively use a new technology? Can you find a way to do what others thought impossible?What do we look for in a candidate?3-5 years of experience as an Android engineer; 8+ years of engineering experienceExperience in iOS and other mobile technologiesPerseverance. Building a great company that customers love is hard work. Many challenges await and we are looking for team members we can count on when things get tough.Impact. We are result oriented. We value people who focus on the right things and get them done.Strong coding and design ability. You write code that's clean and well structured. Your designs are pragmatic, appropriate to the the problem at hand, but can also be evolved over time.Strong sense of design and user centered perspective.Passion for technology. Our developers are always evaluating new tools and technologies that can make us better. What has attracted your interest lately?Use of best practices such as TDD, BDD, continuous integration, continuous deployment.Strong verbal and written communication skills.Our Tech Stack:React and AngularJs for web appsMobile apps in Java, Swift and Objective-CMicroservices written in Java or Scala using Play Framework or Akka.MongoDB, Postgres, Redis, Elasticsearch, Graphite for storage.AWS infrastructure (EC2, S3, ELB, Lambda, etc.), with HAProxy, Nginx, ConsulGitHub, Travis CI, Chef, ELK, Grafana, CabotSlack, JIRA, ConfluenceUnit and integration testing with tools like FrisbyJS, Calabash and Selenium.Spark, Redshift for our data infrastructure.
Skills