Sign in or register for a JobTech account.
Jobs that require

consulting

skill
Lead one or more project teams to enable the client to realize business value from the latest technologies
Build and sustain trusted advisor-client relationship with clients, and shape our clients' business/ IT agenda
Grow Accenture TC business, develop market-leading capabilities and provide thought leadership in technology consulting services
Mentor practice team members and lead practice growth initiatives
Requirements
Master Degree in Business Administration
More than 10 years of relevant technology consulting experience.
Experience of driving large scale digital transformations.
Industry agnostic experience on platform advisory.
Experience with SAP or Oracle Platforms.
Experience of one or more of emerging technologies/ methodologies - Agile, DevOps, Artificial Intelligence,
Automation, Blockchain, Cloud, Data/ Analytics and Security and IoT
Analytical and problem-solving skills
Stakeholder management and relationship building skills
Exceptional written and verbal communication skills
Program/ project management skills
Willing to relocate
Interested candidates who wish to apply for above position, please send us your updated resume to jeffn@gemini.sg We regret only shortlisted candidates will be notified.
EA 12C5083
Skills
SME in (MM) Material Management, (SD) Sales and Distribution and (LE) Logistics Execution
Provide consulting services to clients in an efficient and effective manner
Primary focus on SAP MM, SD and LD ,and integration with other modules, delivery workable solution to meet clients' business requirements
Primary accountable for MM, SD and LE deliverables. Carry out all phases of the project, from Business Blueprint (including detailed design), Realisation (including Configuration, Data Migration, Testing & Training), to Final Preparation & Cutover/Go Live support, and Transition to Support
Run and facilitate workshops to carry out Business Analysis and detailed design of Business Solutions
Define business goals, scoop of work and scope of change initiatives; outline and translate specifications of business requirements (FRICE functional specifications); and provide solutions to a level that enables effective delivery of agreed scope of work or changes
Configure the system to meet design and business requirements
Perform unit testing on all processes (embracing planning, design, management, execution and test scripts) and provide assistance and issue resolution for System Integration and User Acceptance testing using appropriate techniques that conform to agreed project standards.
Assist with Data Migration including preparation, guidance to customers, writing upload programs, and loading data
Facilitate logical integration testing with order related SAP modules and interfaces in order to verify end-to-end business process
Develop (embracing planning, design & documentation) and execute training as required
Carry out applicable Change Management Processes as pre-defined by Project Manager
Prepare and conduct project handover to Support Consultant
Apply and utilise Industry and Business Best Practice knowledge and tools
Adhere to corporate standard, security guidelines and sustainability, and deliver within time constraints
Identify sales opportunities at existing customers and communicate internally to management team. Support presales effort as needed in response to proposals, and conduct demonstrations and presentations.
Ability to define solution to meet customer requirement
Established experience working on customer sites managing and delivering quality technical services against formal service levels and timeframes
Strong demonstrated presentation and facilitation skills:
Proven ability to support MM & SD pre-sales activities including:

Preparation of solution market content
Preparation of sales proposals and statement of work documents including project resource plans and effort estimates
Carry out systems demonstrations

Capable in building, establishing and maintaining trust, and strong, productive and effective relationships, including with clients and ability to work collaboratively with diverse stakeholder groups and individuals
Ability to provide leadership and mentoring
Requirements
Degree at least 5 years' experience as SME with SAP,MM,SD and LE implementation
Experience with either 3 large projects or 5 medium-sized projects (End-to-end Implementation of SAP MM, SD and LE)
Collaborate closely with Developers, writing Functional Specs and testing Forms Reports, interfaces, Conversions, Enhancements and Workflows
Take full ownership and responsibility for the stream deliverables, including integration points with other modules and teams
Ability to Outstanding functional knowledge and gap analysis experience; detailed understanding of business operations to ensure the best solutions are provided to our custom
Demonstrated ability to extract, scope and document requirements and translate these into technical specifications
Experience in troubleshooting of process problems and technical developments, as well as implementation of new functionality
Enthusiastic about learning new SAP-related technologies
Adaptable to the consulting lifestyle with flexibility to travel which may be minimal or extensive depending on project requirements
Exceptional skills in managing stakeholder expectations
Knowledge and experience with other SAP Logistics modules, SAP ByDesign, HANA or Fiori in relation to MM & SD will be advantage
Certified in SAP MM and SD is a MUST
Interested candidates who wish to apply for above position. Please send us your updated resume.
We regret only shortlisted candidates will be notified
Skills Customer Service Assistant (Logistic Dept) | Immediate until end March | $9/hr | Tampines - SPJLIMCSalary: $9/hr Location: Tampines Working Hours: 7 - 9 hours per day Duration: Immediate until end of March Job Scopes: - Scanning products and key into the system - Picking and Packing - Loading and Unloading - Assist in customer enquiriesRequirements: - Singaporean(s) - Able to carry heavy Interested candidates, Read more
kindly WhatsApp to Joanne at 98335708 with the following details: - Name - Any relevant experience? - "Customer Service Assistant"*We regret that only shortlisted candidates will be notified. **By submitting any application or resume to us, you will be deemed to have agreed & consented to us collecting, using, retaining & disclosing your personal information to prospective employers for their consideration.Joanne Lim Shi Jie | Outsourcing Team ScienTec Consulting Pte Ltd (ScienTec Personnel) | 11C578
Skills Why Join? - Global leader in the elevator and escalator industry - 5 days work week - Attractive staff benefits, eg. on target bonus, leave, comprehensive insurance - Great emphasis on people welfare, growth and development Job TypePermanentSalary RangeRange from $3000 to $5000 (Depend on experience and qualification) 1 month AWS + Up to 3 months VB Transport AllowanceWorking hours / Location:Monday to Thursday: 8.30am to 6pm Friday: Read more
8.30am to 5pm KallangJob Responsibilities This position will be report to Project Manager Supervise project deliverables regarding site co-ordination and installation of Lifts and Escalator Ensure adherence to and enforce safe work methods, procedures and policies regarding all site activities & Administer contract requirements for all projects assigned.Conduct periodic checks of site progress and inform Main Contractor of discrepancy, if any; Monitor the approval of drawings, delivery from factory and update Project Manager Certify work done by subcontractors and materials delivered by suppliers and follow up with customers on monthly collection; Procure local materials as per Bill of Materials Attend meetings with Consultants, Contractors and Authority, whenever necessary; Document all key activities (Dates of handing over) in accordance with contract conditions and to Company's procedures; Submit quotations and obtain approval for variation orders in accordance with the contract conditions Assist in preparing reports for Project Manager for Clients & the Project Steering Committee Any other duties as directed by the Project Manager from time to time .RequirementCandidate must possess at least a Diploma, Engineering (Mechanical) or equivalent. At least 3 year(s) of working experience in the related field as Project Engineer Preferably Managers specializing in Engineering - Civil/Construction/Structural, Engineering, Mechanical/Automotive or equivalent.Interested candidates, please submit a detailed resume to Anson Koh at [Click Here to Email Your Resume] "We regret to inform that only shortlisted candidates will be notified" Email Address: [Click Here to Email Your Resume] Koh Kar Fu (Anson) | Recruitment Consultant | CEI No. R1655013 ScienTec Consulting Pte Ltd (ScienTec Personnel) | EA License No. 11C5781 By submitting any application or resume to us, you will be deemed to have agreed & consented to us collecting, using, retaining & disclosing your personal information to prospective employers for their consideration.
Skills Roles & ResponsibilitiesLinkedIn was built to help professionals achieve more in their careers, and every day millions of people use our products to make connections, discover opportunities and gain insights. Our global reach means we get to make a direct impact on the world's workforce in ways no other company can. We're much more than a digital resume – we transform lives through innovative products and technology.Searching for Read more
your dream job? At LinkedIn, we strive to help our employees find passion and purpose. Join us in changing the way the world works.The Manager, Global Accounts Sales Operations, is a key business partner who functions as a "chief of operations" to our Asia Pacific sales executives, specifically supporting LinkedIn's largest global accounts. The role is focused on enabling our world-class field sales team to be as productive as possible. The Manager will be responsible for designing and setting sales policy, sales incentives and territory development. The Manager plays a key role in deriving insights from LinkedIn's customer data, and will be responsible for helping executives and sales management make data-driven decisions by providing timely reports and analyses. The Manager will be a key member of a global Sales Operations team and also support global efforts and initiatives.We're looking for high energy, hard working candidates with exceptional quantitative, problem solving, communication, and project management skills. The ideal candidate will be comfortable interacting with all levels, including Executive Management, Sales, Finance, and Sales Operations leaders and colleagues. The ideal candidate will be able to handle highly sensitive, confidential, and non-routine information supporting a rapidly changing organisation. We're seeking a self-starter who can recognise where processes can be improved and who will take the initiative to improve them.Using strong communication skills, the Manager will effectively collaborate with a variety of people and job functions, accomplishing tasks of high complexity and scope, and have the ability to perform professionally in a challenging and extremely fast-paced environment.ResponsibilitiesLead sales operations for the APAC region of a global sales teams focused on LinkedIn's largest, Enterprise accounts – including, but not limited, to:Providing visibility into performance of overall business and accounts at leadership & team level through automated reportingAssessing impact of the team's efforts on driving business resultsDriving system improvements & streamline sales processesDesigning, building and optimizing sales territoriesSetting annual goals & quotas for teamServe as key business advisor to the EMEA sales executivesDrive management decision-making & program development by deriving analytics and insights from our CRM and other systemsCoordinate with cross-functional teams to deliver mission critical projects & program integrations as required to evolve and transform LinkedIn's sales modelManaging a Sales Operations Associate RequirementsBasic QualificationsBA or BS degree4+ years of experience in operations, management consulting, finance or investment banking1+ year of experience managing direct reportsPreferred RequirementsMBA or advanced degree preferred (or can be compensated with additional work experience).2+ years of experience in the internet or talent industries2+ years of experience in operations or sales management2+ years of experience working with sales teams2+ years of experience working in SaaS businessesExperience working on or in global Enterprise businessesExperience using and developing reports, metrics and dashboards with salesforce.com, Tableau or other relevant sales metric tools and programsStrong communication skills, including written and verbal communication experience with senior managementExperience working in high-growth, performance focused environmentsStrong project management skills and ability to mobilize cross functional teams towards a common goalDeep interest in analyzing data and the ability to see beyond the numbers to drive sound decision-makingAble to move seamlessly from big picture thinking to operational tactics
Skills

Roles & ResponsibilitiesSingapore, SingaporeThoughtWorks Singapore is looking for talented engineers passionate about building large scale data processing systems to help manage the ever-growing information needs of our clients.You will be responsible for -Creating complex data processing pipelines, as part of diverse, high energy teamsDesigning scalable implementations of the modelsHands-on programming based on TDD, usually in a pair programming environmentDeploying data pipelines in production based on Continuous Delivery practicesAdvising Read more
clients on the usage of different distributed storage and computing technologies from the plethora of options available in the ecosystemRequirementsIdeally, you should have -5+ years of experience building and deploying large scale data processing pipelines in a production environmentProduction-level hands-on experience working on HDFS, Java MapReduce, Hive, Apache Spark, Oozie etc.Solid understanding of YARN, Mesos, MPP Databases, SQL-on-Hadoop solutions like Impala etc.Experience working with, or an interest in Agile Methodologies, such as Extreme Programming (XP) and ScrumKnowledge of software best practices, like Test-Driven Development (TDD) and Continuous Integration (CI)Strong communication and client-facing skills with the ability to work in a consulting environment is essentialSenior developers (7+ years) are expected to be the Architect for small and large enterprise projects. On larger projects, you are expected to work closely with the fellow architects to come up with the architecture and take it further.Desire to contribute to the wider technical community through collaboration, coaching, and mentoring of other technologistsIf you relish the idea of being part of a community that extends beyond the work we do for our customers, you may find ThoughtWorks is the right place for you. If you share our passion for technology and want to help change the world with software, we want to hear from you! To apply, please submit your CV and tell us why you want to join ThoughtWorks. We will ask you to write code as part of your interview process, so be prepared! Our recruiters will be in touch.
Skills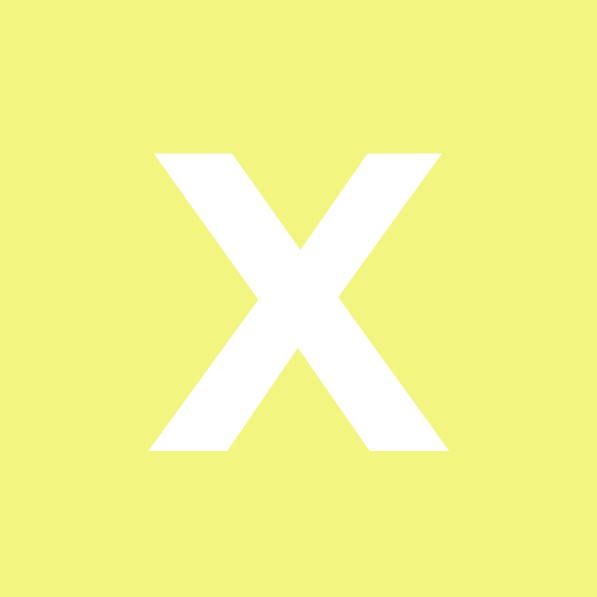 Roles & ResponsibilitiesXIN CHENG CONSULTING PTE LTD is a growing business consultancy company. Employees showing good attitude are given opportunity to pursue other roles in the company, such as sales or marketing. Prospective employees will assist in the accounts, handle administrative duties and manage customer enquiries.ResponsibilitiesManage accounts, bookkeepingGeneral administrative duties.Handling customer enquiriesOther ad hoc tasks assigned by the supervisor RequirementsAt least 1 year relevant experience in acounting, bookkeepingCandidate Read more
must possess at least "A" Level / DiplomaManging to use accounting software such as quickbook and etc.Able to communicate in English and Chinese (written & spoken) to support Chinese speaking clientsProficient in Microsoft Office ApplicationsCustomer Orientated, Integrity and HonestyAble to handle tasks indepently
Skills Why Join? Are you looking for a challenges & great career opportunities? Want to be a pioneer batch working and build a excellence working culture? Then join my client that are the system of care that is one which is imagined differently unlike conventional hospitals! Job TypePermanentBenefitSalary range from: $5000 to $7000 (Depend on experience and qualification) AWS + Performance Bonus (Averagely 2 to 3 months) Flexible BenefitsLocationCentral Read more
WestJob Responsibility This position will be reporting to Chief Operating Officer, the job incumbent will lead and provide oversight to the Biomedical Engineering Department in the management of hospital medical equipment to provide safe and quality medical equipment to all patient care areasPlan and direct BME to achieve desired target of providing safe and quality medical equipment services. Set work plans and performance indicators to optimize BME resources Oversee the department capital and operating budgets and ensure optimal utilization Regularly review work processes with engineers and contractors to streamline work flow and improve BME operational efficiency Regularly review BME resources including staff training and planning to improve staff competency and BME's ability to respond to any changes in the operating environment. Undertake the role of a technical assessor for procurement of medical equipment. Provide technical advisory to senior management on medical equipment related issue Perform any other duties assignedRequirement:Bachelor in Biomedical Engineering or equivalent Minimum 5 years working experience as engineering manager in healthcare institution Good communicator with negotiation and presenatation skills Good analytical skills Strong leadership qualitiesInterested applicant please email us an updated copy of your resume to [Click Here to Email Your Resume] We regret to inform that only shortlisted candidates will be notified Email Address: [Click Here to Email Your Resume] Koh Kar Fu (Xu Jia Fu) | CEI: R1655013 ScienTec Consulting Pte Ltd (ScienTec Personnel) | EA 11C5781
Skills > Work for a well known US Biotechnology Company > Clean aircon warehouse > Monday - Friday, 8am - 5.15pm > Commitment: 28 Jan - 8 Feb (Not required to work on PH) > Location: Tuas (Transport provided at Woodlands Mrt & Chinese Garden Mrt) Salary: > $7/hr (Basic) > OT / Sat : $10.50/hr > Sun: $14/hr Job Scope: - Warehouse duties such as packing, picking, Read more
sorting and labeling Requirements: - Singaporeans only - Able to commit on the stated period - Physically fit as required to carry heavy loads at times - Warehouse experience is preferred.Interested applicants please WHATSAPP 82609506 and quote "Warehouse at West" to apply!! By submitting any application or resume to us, you will be deemed to have agreed & consented to us collecting, using, retaining & disclosing your personal information to prospective employers for their consideration. **We regret that only shortlisted candidates would be notified. EA Personnel: Candy Tan Yan Li EA Personnel Reg. No: R1770231 ScienTec Consulting Pte Ltd | EA License No: 11C5781
Skills Why Join? Are you looking for a challenges & great career opportunities? Be part of Government Organization employee and with great learning opportunities (On-Job Training) Enjoy work life balance with no much of overtime Job TypeContract Position 3 x 6 months ContractBenefitOn-Job Training Provided 14 days ALSalaryRange from: $2800 to $3450 (Depend on experience and qualification)Working HoursFor office hours: Monday to Thursday: 8.30am to 6pm, Friday: 8.30am to Read more
5.30pmLocation:Pasir PanjangJob Responsibilities:Reseach on AI / Technology topic Assist in the conceptualization, planning and development of initiatives relating to digitalized service Prepare proposal papers, technical writing and presentation materials Undertake horizon scanning, research and anlyses on current and emerging trends and developments in the area of service technologies Coordinate and facilitate meetingsRequirement:No experience is required Diploma or Bachelor's degree in IT related field or Electronic Engineering Good to have knowledge of Python or JavaScript language Singaporean OnlyInterested applicant please email us an updated copy of your resume to [Click Here to Email Your Resume] We regret to inform that only shortlisted candidates will be notified Email Address: [Click Here to Email Your Resume] Koh Kar Fu (Xu Jia Fu) | CEI: R1655013 ScienTec Consulting Pte Ltd (ScienTec Personnel) | EA 11C5781
Skills