Sign in or register for a JobTech account.
Jobs that require

corporate tax

skill Outstanding career growth & development opportunitiesCompetitive remuneration packageImmediate vacancy / short noticeResponsibilities:Responsible for the full set of accountsPreparing consolidation accounts for the GroupPreparation of management reportsInvolve in group reporting such as quarterly and yearly announcement and prepare Annual ReportAssists FC in finance, compliance and internal control matters, as well as financial due diligence for mergers and acquisitionsLiaising with auditors, tax consultants, corporate secretary to ensure compliance of entity Read more
with regulationsAnnual budgeting exerciseGST reportingCorporate tax filingSupporting FC with ad-hoc projectsRequirement:Degree in Accountancy, ACCA or equivalentMinimum 3 years' experience in audit fieldProficient in Microsoft OfficeAble to travel overseasPast experience in dealing PRC entities is preferGood knowledge on FRS and consolidationGood interpersonal skill, strong analytical and report writing skills and proactiveKindly include below in your resume:AvailabilityCurrent payExpected payReason for leavingWe regret that only shortlisted candidates will be notified.Job Type: Full-timeExperience:studied in Singapore: 5 years (Required)working in audit field within Singapore: 3 years (Required)Location:Singapore (Required)
Skills

Roles & ResponsibilitiesResponsible for full set of accountsResponsible for monthly financial and analytical reports to managementInvolved in asset and inventory reconciliationAssist in export and import proceduresAssist in quarterly GST submissionAssist in annual corporate tax submissionInvolved in annual external audit RequirementsDylan Then Reg No: R1878687The Supreme HR Advisory Pte Ltd EA No: 14C7279
Skills

Roles & ResponsibilitiesThe successful candidate will work in a international tax team providing tax advisory services to a mixed portfolio of corporate clients, primarily involve the delivery of tax services and solutions within the Southeast Asia Oil, Gas & Chemicals client service practice.RequirementsYou should have at least 7 years of corporate tax experience preferably with an international accounting firm.Bachelor's degree in Accounting, Finance or other business-related field, with Read more
a Professional Qualification as recognized by ISCA.Strong written and verbal communication skillsHas an analytical mind and meticulousAbility to work under tight deadlines
Skills Roles & ResponsibilitiesPreparation of monthly management accounts, CPF and GST submissionsPerform month-end closing activities and report to managersPrepare accounts schedule for audit purposeProcessing payment and issuing chequesPreparation of full set of yearly accountsOther admin duties assigned​Preparation of unaudited financial statements (if applicable)Preparation of Singapore corporate tax computation, Form C/C-S, and personal tax computation (if applicable)Proper filing and documentationTo perform reception duties such as handle incoming calls, email / Read more
phone enquiriesAssist accounts manager in daily account bookkeepingArrange appointment and book air ticketReceive payments and administer the payment process including handling of cash and chequeDistribute and manage incoming and outgoing mail including arranging courier requests Requirements1 to 2 years of working experience in the related fieldEntry level are also welcomeCandidate must possess at least Diploma in Accountancy or similarMeticulous, efficiency, independent and able to work within a teamAble to work overtime during peak periodPositive work attitude, self-starter and able to work under pressureProficient in English and Mandarin to liaise with Mandarin speaking clientsKnowledge of accounting system (eg. EMAS and Xero) will be an added advantage
Skills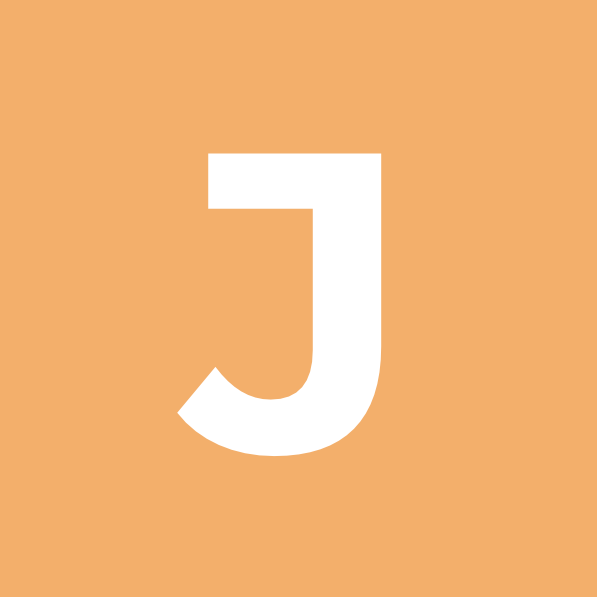 DutiesManage full sets of accounts including GST, Tax and Audit matters Prepare financial and Management Reports on a monthly, quarterly and annually basic Formulate and ensure the compliance of accounting policies and procedures within the Company Monthly P&L reports and financial statements & analysis for management review Prepare and submit for GST, Audit schedules, Tax reporting, Year End financial reporting Supervise manage and initiate new processes within the Read more
Accounts team to maintain updated and reconcile accounts. Liaise with external auditor Managing the statutory audit, tax compliance matters (GST, corporate tax, transfer pricing etc) and other compliance matter Assist in forecasting and budget planning processes Perform credit checks assessment on new customers, review financial statements and determine credit limits Ensure credit control is well managed. Accountable for Inventory Management and Billings Ad Hoc requestRequirementsPossess at least a Bachelor Degree, Post Graduate Diploma, Professional Degree in Business, Finance/Accountancy or its equivalent At least 5 years relevant experience in the manufacturing industry preferred Strong analytical, problem solving and leadership Able to handle tight deadlines and work in team and independently Ability to multi task and work in fast paced and vibrant environment Able to start immediate preferredInterested applicant, please send your full resume, current and expected salary to:- The Human Resource & Admin Department JAMCO Singapore Pte Ltd No. 8 Loyang Lane, Singapore 508915 Email: [Click Here to Email Your Resume] (Only shortlisted candidates will be notified)
Skills Roles & ResponsibilitiesEmbark on a rewarding career with us and be enriched with professional growth and good welfare scheme.Opportunities and Benefits:Excellent opportunity for career advancement and growth.Be part of an environment that encourages continuous professional developmentGood remuneration packageMedical and Insurance CoverageAttractive Staff DiscountsCommunity Involvement through our Corporate Social Responsibility InitiativesThe Job Role:Handle full set of accountsPrepare financial statements and management reportsAnalyze Business Unit's financial performanceInventory and credit controlsSupervise Read more
junior staff to handle the daily accounting operationsAssist in the preparation of annual budgetImplement, monitor and enhance the internal controlCorporate tax and GST filings RequirementsDegree in Accountancy or equivalent with minimum 3 to 4 years of relevant experienceProficient in Microsoft office and good computer skillsKnowledge in LCGood communication and interpersonal skillsExperience in Navision or Oracle system will be an advantageSome business travelling required
Skills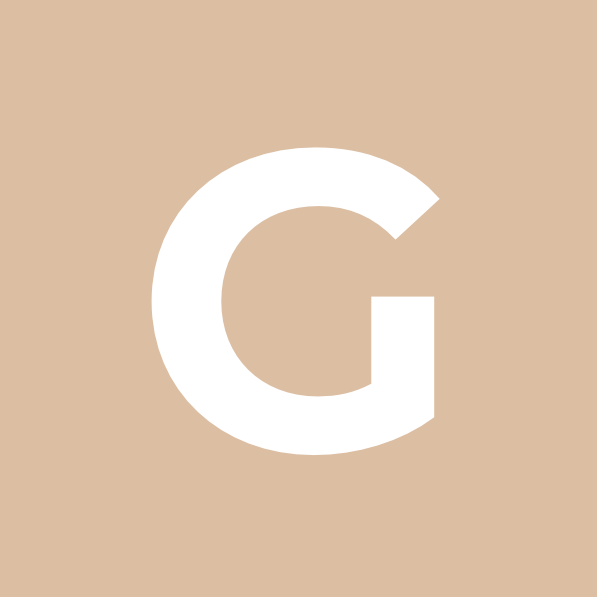 Roles & ResponsibilitiesCompany overview:Google is not a conventional company, and we don't intend to become one. True, we share attributes with the world's most successful organizations – a focus on innovation and smart business practices comes to mind – but even as we continue to grow, we're committed to retaining a small-company feel. At Google, we know that every employee has something important to say, and that every Read more
employee is integral to our success. We provide individually-tailored compensation packages that can be comprised of competitive salary, bonus, and equity components, along with the opportunity to earn further financial bonuses and rewards. Googlers thrive in small, focused teams and high-energy environments, believe in the ability of technology to change the world, and are as passionate about their lives as they are about their work. For more information, visit www.google.com/careers.The area: FinanceThe name Google came from "googol," a mathematical term for the number 1 followed by 100 zeros. And nobody at Google loves big numbers like the Finance team when providing in depth analysis on all manner of strategic decisions across Google products. From developing forward-thinking analysis to generating management reports to scaling our automated financial processes, the Finance organization is an important partner and advisor to the business.The role: Tax Manager - SingaporeGoogle's in-house tax team knows all things corporate tax. Made up of smart, perceptive Googlers with a flair for domestic, international and sales & use tax, the knowledge and expertise of this team runs deep. You have years of experience in this field and an extensive knowledge of those tax issues most relevant to internet companies. While we don't give our Googlers individual tax advice, you make it easy for Googlers to get what they need to make good tax decisions. You find ways to work smarter by streamlining and automating our tax processes and systems, and find ways to be both innovative and compliant.Responsibilities:- Provide proactive tax advice with respect to the group's operations in the APAC region, and advise on tax consequences.- Be able to act as primary tax point-of-contact and expert for discrete product areas and for specific APAC countries.- Manage complex tax audits within the APAC region.- Assist with monitoring and analyzing proposed and newly enacted Asia-Pacific tax legislation, and assist with evaluating and providing guidance to financial operations teams to implement any required changes.- Partner with regional business leaders, finance and legal teams on various business and tax planning matters.RequirementsMinimum qualifications:- 8 years of Corporate Tax/ International Tax planning and controversy experience in a law firm or big 4 accounting firm.- Chartered Accountancy qualification and/or law degree.Preferred qualifications:- Detail oriented with clear demonstrated analytical and communications skills. Strong ability to clearly communicate tax technical issues, especially with non-tax professionals.- Ability to lead tax projects and manage complex projects collaboratively, and work independently.- Knowledge and demonstrated experience working with direct and indirect tax rules within APAC. Demonstrated experience in applying international tax treaty rules to cross border transactions.- Demonstrated experience in working with transfer pricing as it relates to large multinational companies.- Proficiency with creating, developing, and interpreting spreadsheets; practical experience in creation of economic or tax modeling.
Skills Roles & ResponsibilitiesAscentiaTax's tax group has been a specialised service provider in the market for the past 10 years in providing high quality, responsive compliance and advisory support to tax matters.As part of our expansion requirements, we need motivated people talent to help build our business and in which we will provide them with the necessary technical training and soft skills to deal with the varied client.We are Read more
looking for suitable candidate at the managerial level to work on the following areas:Corporate tax compliancePersonal tax complianceAdvisory services on cross-border transactionsRequirementsCandidate should have prior working experience in the tax department of a Singapore CPA firm.
Skills Roles & Responsibilities1. Handle all types of accounting jobs across diverse industries. 2. Prepare and submit tax return / GST return for clients 3. Timely preparation of client's accounts and financial repors to avoid late lodgement with ACRA, IRAS etc 4. Multi-tasking and work independently with self initiative 5. Liaising with client independently in the course of the workRequirements1. Degree/ACCA/Diploma in Accounting with 2-5 years experiences (Preferably in Read more
CPA firm) 2. Knowledge of Singapore corporate tax, individial tax and GST 3. Knowledge in MYOB is a plus 4. Client focused with good communication and people skills 5. Systematic, Analytical and through approach to work, with a sense of accountability, integrity and discretion 6. Able to work in a friendly environment and community minded 7. Committed to self development and company's growthOthers: 1. ATTRACTIVE remuneration/ Salary to commensurate with experience and competence 2. 5 days work week 3. Training will be providedIf you aspire to pursue accountncy as your career, please email detailed resume stating current, expected salary and also availability together with a recent passport sized photograph to [Click Here to Email Your Resume]
Skills

Roles & ResponsibilitiesResponsible for full set of accountsResponsible for monthly financial and analytical reports to managementInvolved in asset and inventory reconciliationAssist in export and import proceduresAssist in quarterly GST submissionAssist in annual corporate tax submissionInvolved in annual external audit RequirementsDylan Then Reg No: R1878687The Supreme HR Advisory Pte Ltd EA No: 14C7279
Skills