Sign in or register for a JobTech account.
Jobs that require

cost analysis

skill Singapore$2,300 - $2,600 a monthATTRACTIVE COMPLETION BONUS AND BENEFITSJOB DESCRIPTIONReviewing, matching, coding and posting of vendor invoices and employee expenses claimsProcessing of payments to vendors & employees via various payment methodsManaging all incoming & outgoing documentsMaintain proper filing of documentsDivision operating cost analysisAssist in monthly financial closing activitiesPreparation of balance sheet schedules and audit schedulesJOB REQUIREMENTSDiploma in Accountancy or min 3 years of working experience in lieuProficient in Read more
accounting software (SAP)1 year of AP functionJob Type: Full-timeSalary: $2,300.00 to $2,600.00 /month
Skills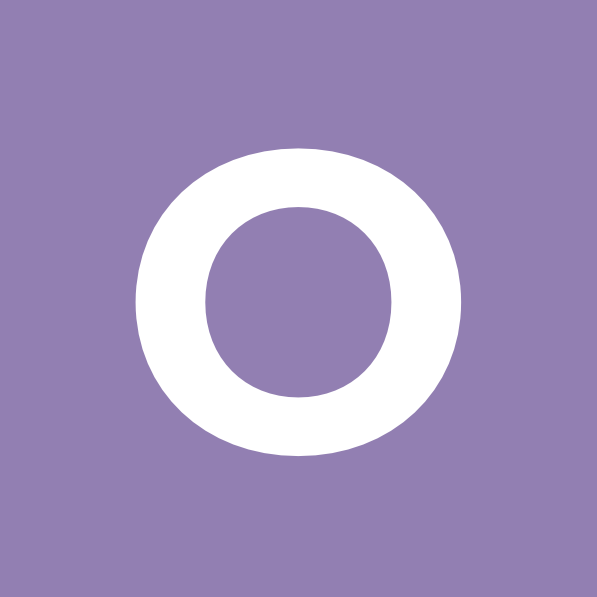 Planning Manager / Senior Quantity Surveyor Degree / Diploma in QS / Building/Civil & Construction With 3 - 4 years of experience. Responsibilities: Pre / Post Tender Experience Prepare documents, quantities and pricing for tender submission. Assist in pre/post contract administration Preparation of contracts, including details regarding quantities and price negotiation. Perform cost planning and cost control. Prepare cost analysis & project budget. Read more
Prepare monthly valuations and verifications of subcontractor's progress and variation claims. Prepare and submit progress claim to consultant/ owner. Liaise, coordinates and attend meetings with clients, subcontractors and project personnel. Settle contractual disputes and prepare final accounts. Other ad hoc duties assigned by superior or board.
Skills Roles & ResponsibilitiesTender/Contract ManagerCore Responsibilities:General MEPL contract managementDevelop, review and monitor compliance with contractual terms and conditionsDevelop and build rapport with customersLead quantity surveyors or estimation engineers and other related staff for new qualification of tender, cost estimation, submission, tender pitching and provide add-value engineering solutionsHandle the documentation of the tenders and ensure accurate and timely submissionsGather information, contract negotiation, pricing and payment schedulesEnsure contract agreements are interest Read more
of the company and monitor possible disputesLiaise closely with internal departments on all contractual mattersRequirementsRequirements:Minimum diploma in Building / Quantity Surveying / Mechanical / Electrical or equivalentMinimum 5 years of experience in leading major projects in MEPLProven track records of awarded projectsResourceful with great initiativeGood interpersonal, negotiation and PR skillsGood oral and written English skills to liaise with English speaking clientsAbility to work in a fast-paced environmentOther Informations:-Location: Ubi Road 3 (Near Mrt Station, 3-5 mins walking distance)Working Day: Alternate 5.5 daysWorking Hour: 9am-6pmInterested candidates please submit a detailed resume to [Click Here to Email Your Resume] or call 67471527 (HR Department)We regret that only selected candidates will be notified.
Skills Roles & ResponsibilitiesSINGAPOREAN OR SPR ONLYTo liaise and co-ordinate with consultants, clients, main contractors and sub-contractors and authoritiesTo co-ordinate meetings and daily briefings at siteTo prepare operation and maintenance manual, and as built drawingTo check all installation drawings and prepare relevant scheduleTo prepare cost estimation, budget and control, and to check sub-contractor's progress claimTo monitor and supervise work progress, quality control and ensure that safety regulation is observedTo Read more
assist in the execution and completion of projects in supervisory capacityTo perform testing and commissioning at work siteRequirementsDegree in Electrical & Electronic Engineering/Mechanical EngineeringInterested applicants, please send in your detailed resume to [Click Here to Email Your Resume]SINGAPOREAN OR SPRTHOSE WHO REQUIRE VISA SPONSORSHIP IN SINGAPORE NEED NOT APPLY
Skills

Roles & Responsibilities1. Shall be responsible for the engagement and negotiation of work with contractors.2. To ensure the awarded price is within the budget or to achieve the optimum price level to increase profitability for the company.3. To handle all required legal documents with respect to Letter of Indemnity, Workmen Insurances, Bankers Guarantees, etc.4. To check that all supporting documents are attached to the PR, if otherwise, to Read more
return to requestor.5. To check that PR has budget (positive) indicated, if otherwise, to return to requestor.6. To be familiar with Ministry of Manpower regulations concerning sub-contracting work from Companies using foreign workers.7. To prepare and compile all required information for contractors to submit accurate quotations including cost estimation.8. To follow up with contractor's quotations, negotiate and issue Works Order within the shortest possible time.9. To liaise with Production Departments on subcontracting matters, keep abreast of contractor's performances and progress.10. To handle complaints from Production Departments as and when required concerning poor progress or quality work from contractors.11. To ensure all supporting information are duly attached to the PR to ensure fast and smooth process of WO.12. To handle any additional Claims or Contract Variations from contractors.13. To keep abreast of subcontracting news in the market on current market pricing and trends.14. To ensure accurate information is prepared prior to issuance of Works Order o contractors.15. To handle the evaluation and assessment of contractors and their facilities in the form of audit if required.16. To verify that details of contractors invoices are correct and as per Works Order issued. Any invoices discrepancies/incomplete information shall be retuned to Accounts Department.To advise the Reporting Officer of any recommendation to the listing or delisting of Resident Contractors.17. To attend to any subcontracting related matters as and when delegated by the Manager / VP.18. To attend project and internal meetings.Requirements1. Diploma and above in the marine, naval architecture, offshore, Oil & gas discipline2. Minimum of 3 — 5 years
Skills Responsibilities:Reviewing, matching, coding & posting of vendor invoices & employee expense claims.Processing of payments to vendors & employees via Giro, EFT or cheques.Manage all incoming & outgoing documents.Maintain proper filing of documentsDivision operating cost analysis.Assist in monthly financial closing activities.Preparation of balance sheet schedules and audit schedules.Participate in other ad-hoc projects.Requirements:At least Diploma in Accountancy or equivalent.Proficient in account software preferably SAP.Proficient in Excel.Minimum 1 year of working Read more
experience in Accounts Payable function.Qualified or interested candidates, kindly apply in through emailing your CV to us at: bizhub.jobs3(at)gmail.comTo facilitate faster application processing, please utilize the email stated and not Apply Now or Send Email links in this website.We regret that only shortlisted candidates would be notified.Bizhub Asia Pte Ltdwww.bizhubasia.comEA No. 08C2822
Skills

Roles & ResponsibilitiesNeed to knoe full set of account.Reviewing, matching, coding & posting of vendor invoices & employee expense claims.Processing of payments to vendors & employees via Giro, EFT or cheques.Manage all incoming & outgoing documents.Maintain proper filing of documentsDivision operating cost analysis.Assist in monthly financial closing activities.Preparation of balance sheet schedules and audit schedules.Participate in other ad-hoc projects. RequirementsWith degree or diploma in Accounting / FinanceSalary from Read more
$2000 to $3000 depending on experience5.5 days work . from 8.30am to 5.30pm Mon ~ Fri and Saturday is haft day. 7 days off days a years.Office at 1 Kaki Bukit MRT station behind .Email CV to [Click Here to Email Your Resume]Website at www.hydroball.sg
Skills
Roles & Responsibilities Responsibilities: Handle partial set of accounts Ensure all suppliers' invoices are properly captured and all payments are properly supported and approved according to corporate policy Preparation of month end schedules and reconciliation Perform cost analysisRequirements Minimum LCCI Accounting in Accountancy or its equivalent Meticulous & careful, responsible, initiative, independent & good team player 1-2 years of relevant experience will be preferred Proficient in software applications, Read more
particularly Microsoft Office
Skills

Support Manager on Subcontractor sourcing, inquiry package issuing, workscope clarification, subcontractors' evaluation & selection, cost negotiation and PO Issuance.BQ verification and construction direct & indirect cost estimation.Coordinating with all engineering disciplines to ensure design, cost and client's requirement can be achieved. Handling of issued drawings to ensure latest drawings to be applied. Working closely with scheduler, subcontractors and clients to plan ahead and schedule critical work paths to Read more
avoid delays or obstructions on mechanical completion. Day to day management of the site, including supervising and monitoring the work progress, site labour force and any work of subcontractors. Overseeing quality control and health and safety matters on site. Assist Manager to monitor and manage the overall construction cost, including subcontractors' progress billing, construction expenses and cost of variation order. Prepare and submit the weekly and monthly progress construction reports to managementRequirements:Degree in Mechanical/Electrical/Civil Engineering or any other equivalent engineering-related qualification. At least 1 year related experience in oil & gas industries especially in EPC projects preferred5.5 day work week with alternate Saturdays off.Company transport provided at pick up points (West & North) Attractive benefits and welfare Interested candidates are invited to send updated resume in MS Word document to include :Current and expected salary Reason/s for leaving each position Notice period or earliest start dateWe thank you for your application and regret that only shortlisted candidates will be contacted. EA licence : R1102557
Skills Roles & ResponsibilitiesAbout Bank of America Merrill Lynch:Our purpose as a firm is to make financial lives better, through the power of every connection. Across the world, we partner with leading corporate and institutional investors through our offices in more than 40 countries. In the U.S alone, we serve almost all Fortune 500 companies and approximately 59 million consumers and small-business customers. We provide a full suite of Read more
financial products and services, from banking and investments to asset and risk management. We cover a broad range of asset classes, making us a global leader in corporate and investment banking, sales and trading.Connecting Asia Pacific to the WorldOur Asia Pacific team is spread across 23 offices in 12 markets. We are focused on connecting Asia to the world and the world to Asia, using our global expertise to ensure success is shared between us, our clients and our communities. Our regional footprint covers 12 currencies, more than a dozen languages and five time zones, placing us firmly among the region's leading financial services companies.Bank of America Merrill Lynch is committed to attracting, recruiting and retaining top diverse talent from across the globe. Our diversity and inclusion mission is to actively promote an inclusive work environment where all employees have the opportunity to achieve personal success and contribute to the growth of our business. Each of our global Employee Networks bring together employees, create dialogue and awareness in support of our Diversity and Inclusion mission.Bank of America Merrill Lynch is an equal opportunities employer.Position DescriptionBackground: We are looking for a senior leader with third party experience in Securities and Payments processing oversight to become the Regional Network Management Lead for APAC, within the Third Party Management team / Technology & Operations ("T&O").The Regional Network Management Lead will:Work with the T&O Third Party Portfolio Executives (TPPE) and regional Enterprise Vendor Managers to oversee the compliant execution of the Third Party Program Standard in APAC.Act as line of business process owner delegate in reviewing strategy and costs associated with the third party portfolio managed. This will also involve extensive engagement with Global Procurement.Connect with senior internal line of business, operations and control partners in the region and global as applicable. He/she will also act as a connection and escalation point to senior external third party seniors as appropriate and have the opportunity to lead within industry forums.Manage a team of regional Network Management associates across three locationsKey ResponsibilitiesThis role is critical to support the compliant execution of the third party policy and vendor manager program standard in APAC. It supports the Financial Market Utility (FMU) and Cash and Securities Services (CSS) vendor categories, whereby Operations have outsourced services such as securities custody and settlement, central counterparty clearing and payments processing. The requirements directly link to the Regulation OCC 2013-29 and other similar laws rules and regulations mandating enhanced due diligence and monitoring around Third Parties providing services to Bank of America and/or our clients. The team of Network Managers have the responsibility to ensure the third parties employed to provide these services continue to be "fit for purpose, regulatory compliant and value for money" and are continually monitored through various department risk assessments, surveys, adherence to service levels and through day to day interaction. Escalations are achieved through a formal set of governance meetings including key stakeholders and risk partners.This function resides within the Third Party Management team within CTO and acts as a representative for all lines of business who have outsourced such services.In addition to its manage phase program responsibilities, Network Management acts as delegate process owner for multiple lines of business in key aspects of planning and sourcing activities for these outsourced services. As such it partners extensively with Global Procurement and other key control partners in addition to the LOB leads regionally as regards strategy and key decisions such as appointment, termination and risk acceptance.Network Management also has responsibility for evaluating the Bank's expenditure with third party partners and providers to ensure effective cost management on an ongoing basis. Regular cost analysis and fee reviews may be required as a part of this role.It will require an ability and interest in creating a regional strategy for Network Management aligned to Global business plans, inclusive of the requirement to drive operational excellence, increased resiliency whilst reducing the overall number of partners managed.By its nature it interacts with multiple senior stakeholders internally but also at external partners, both current and prospective. Such partners are in many cases also clients of BAC and thus appropriate engagement with Corporate Banking and Global Treasury Services leads in the region is a key facet of this role.It should ensure regional activities are closely aligned with the global T&O Third Party Oversight program and global Network Management Strategy within it, to ensure consistency of approach and direction. In particular this involves close partnership with the APAC Third Party Management Risk Lead.It will manage a team of 9+ Enterprise Vendor Managers (EVMs) across three locations (HK, Singapore & Tokyo) each responsible for a portfolio of cash and security services partners and/or financial market utilities in the APAC region.It will report functionally to the Global Head of Network Management who acts as the Third Party Portfolio Executive with the firm's third party policy structure. In addition, regionally it will report to the APAC Head of CTO.The ongoing support required of Network Management both internally and externally requires that the role is a permanent one to ensure consistent levels of delivery are met to all stakeholders. RequirementsKey RequirementsAs APAC Network Management Lead your skills may ideally include:Degree level EducationA Senior Leader with Third Party Program knowledge and past relevant experience in executing third party compliance and risk programs in accordance with regulatory guidelines provided by OCC or other regional regulatory authoritiesExperience in managing financial services (global banking and markets) vendors within a third party program would be an advantageA strong working understanding of Securities and Payments Operations processing and related laws rules and regulations across multiple lines of businessExperience of understanding and influencing contracts and pricing structures within such services outsourcedThe ability to communicate and connect with senior management, operations and risk partners internally as well as externally with peers, senior partner connections and within industry forumsAn ability to work globally with a matrix management structureA flexible approach to role structure with potential and experience in growing the team size.Sourcing / Procurement experience would be an advantageAs APAC Network Management Lead your competencies will ideally include:Ability to develop strong relationships with multiple partners internally and externallyMust be self-motivated and results orientedMust be able to deliver results with limited direction and supervisionA drive for achieving operational excellence, with strong attention to detailA flexible approach to management of prioritiesProven ability to learn and adapt
Skills