Sign in or register for a JobTech account.
Jobs that require

cost analysis

skill Roles & Responsibilities Plan and co-ordinate on the project progress and schedule and ensure timely completion Prepare project budget and cost estimation Manage, control and monitor all project activities such as design, testing and commissioning of projectRequirements Diploma or Degree in Electrical/Mechatronic/Mechanical Engineering At least 3 years of working experience in the related field Proficient in Microsoft Office Knowledge of QA/QC procedure (PQR/WPS) will be an added advantage Read more
Multi-tasking team player with excellent interpersonal and communications skills Interested candidates are invited to submit a comprehensive resume to stating your current and expected salary to [Click Here to Email Your Resume].
Skills

Statement Of Purpose Lead and manage the tender department, in charge of all Electrical tenders inclusive of measurement of quantities, cost estimation, preparation of tender submission, tender analysis, sourcing & negotiation with suppliers and sub-contractors and the operation of the tender department. Major Duties & Responsibilites SpecificLead and manage the tender department Take off quantities Raise queries on discrepancies in tender documents/drawings Sourcing of quotations from suppliers and Read more
sub-contractors Evaluate quotations received from suppliers and sub-contractors Prepare costing and budget for projects Preparation of tender submission Attend site briefing or site show-roundGeneralTo prepare cost estimates and submission of tenders To maintain proper documentation for all tenders To coordinate and work with other departments To engage, coordinate and oversee all tenders to ensure timely submission to Clients Other duties as assignedSafetyTo follow the safety procedures, rules and regulation and eliminate or reduce hazard at the workplace.Education, Qualifications & Special TrainingDiploma / Degree in Electrical EngineeringKnowledge & SkillsWell-versed in Electrical tendering Good interpersonal / Communication skills Independent & Team Player Proactive and able to take initiative Good in negotiation Good communication skills (verbal and written) and can communicate effectively in English PC literate and knowledge in MS OfficeExpereienceMinimum 10 to 12 years of relevant experience
Skills Roles & ResponsibilitiesPOSITION SUMMARYReporting to the Director, Logistics, incumbent shall look for the best combinations of quality, price, payment & delivery speed to then negotiate contracts & policies with suppliersJOB RESPONSIBILITIESSource and liaise with local and overseas suppliersManage Purchasing cycle (eg. Issuance of PO, requesting for quotation, goods receipt & billing)Evaluate suppliers on the pricing, speed & service qualityEstablish Approved Vendor listPlanning & budgeting of purchase functions, cost Read more
estimation & negotiationConduct stock management on inventory & wastageMonitor shipments to ensure compliance with contractsPrepare monthly & quarterly purchasing & costing reports to managementProvide purchasing planning and control information by collecting, analysing and summarizing data trendsAd hoc job related duties assignedRequirementsJOB REQUIREMENTSDegree in any field of studies with professional certification in PurchasingWorking knowledge of NAVISIONGood command of English and MandarinMin 3 Years of working experience in Chemicals purchaseSkills: Resourceful, meticulous and systematic with good knowledge of ChemicalOTHER INFORMATION5 days work weekAWSProfit sharing
Skills
/br>CIB – FX Trading - Automated Trading Strategy (ATS) – Analyst / Associate – Singapore or Hong KongJ.P. Morgan is a leading liquidity provider in global macro ecommerce markets. We offer a full spectrum of products and services - including FX, Commodities and Rates. The Automated Trading Strategies (ATS) group runs systematic trading within this space and are responsible for algorithmic pricing, automated risk management and hedging, and Read more
intelligent order execution strategies. ATS works closely with other internal parties (other trading desks, sales, IT, research) to ensure clients are taking advantage of the firm's broad array of market-leading electronic services. Job summaryThe trading strategist will work as part of the ATS front-office team on the FX floor in Hong Kong/Singapore with primary focus on the FX markets of G10 and the more liquid GEM currencies. The environment is fast-paced and challenging. The individual must be responsible, independent and able to work in smooth coordination with the larger team to drive the desk's profitability. The individual needs to work closely with the desk to drive revenue and expand the business. Apart from that, he/she is also expected to cover a wide range of responsibilities. These include designing trading and execution strategies; researching micro-patterns and trends; building, maintaining and upgrading applications & tools; supporting day-to-day operation. The group is globally distributed so some travelling to New York/London and possibly within Asia should be expected. Core responsibilitiesCreate/modify/implement algorithmic orders to execute on behalf of clients as well as internal manual traders.Work closely with technology to develop cutting edge low latency infrastructure that meets business needs in a scalable manner.Derive automatic hedging solutions with risk managers to extract the best values out of our flows.Intelligently utilize internal and non-public sources of liquidity to minimize the impact of algorithmic order execution.Create generic and bespoke post-trade transaction cost analysis models and reports for evaluation algorithmic order executions.Create pre-trade transaction cost analysis to help clients choose algorithmic orders for appropriate execution.Perform statistical analysis of algorithmic order execution for internal use and to drive iterative improvements.Understands firm's approach and policies for managing risks in relevant business and applicable legal and regulatory rules, and follows policies.Balance potentially competing needs across clients, internal partners and the firm.Essential skills Interest in market microstructures and quantitative trading in FXExcellent quantitative, modelling, and analytical skills Attention to detail, adaptable and hungry to learn Ability to understand and map data flows across applications and data sources Design and programming skills, with primary focus on Java and Python Interest in applying agile development practices in a front-office trading environment Ability to thrive on the challenge of competitive pressures and remain focused on client needs Ability to communicate concepts and ideas, both verbally and via documentation, and be able to defend their validity and target messages to different audiences.Self-directed, highly motivated, and able to work independently.Desirable skills Degree in Engineering, Mathematics, Physics, Computer Science or equivalent. Computer Science is preferred. Some graduate school in a technical field is preferred.FX markets experience and general trading concepts and terminology is useful but not essential.Experience of working with ECNs especially EBS, Reuters, Currenex, CME, Hotspot, etc or similar ECN's in other asset classes.Direct experience of agile software methodologies.Must be oriented towards careful system and solution design and implementation. Attention to detail is essential.
Skills Roles & ResponsibilitiesMaintain cost accounting, labor and overhead rates in Oracle cost systemAssist in monthly close including reconciliations and journal entriesEvaluate product margin trends and related cost analysisAnnual maintenance of Company standard cost rollAssist in preparation of forecasts and analyzation of trends in manufacturing, sales, finance and related areasReview and research fluctuations in the monthly operating summariesPrepare, maintain and reconcile cost accounting reportsConduct analysis requiring the development of Read more
ad-hoc methodologiesMake recommendations that will have significant impact on overall company performanceWork with internal customers to ensure accurate reporting and analysisProvide timely communication and delivery of analysisAssist with special projects as assigned by managementMaintain knowledge of trends in finance and businessWork independently under minimal supervisionRequirementsBachelor degree in business administration/accounting or equivalent4 years in cost accounting and/or controlling ideally within a global manufacturing companyExcellent accounting analysis and research skillsExcellent time management, organizational, and problem-solving skillsStrong verbal and written communication skillsStrong in cost and financial accounting
Skills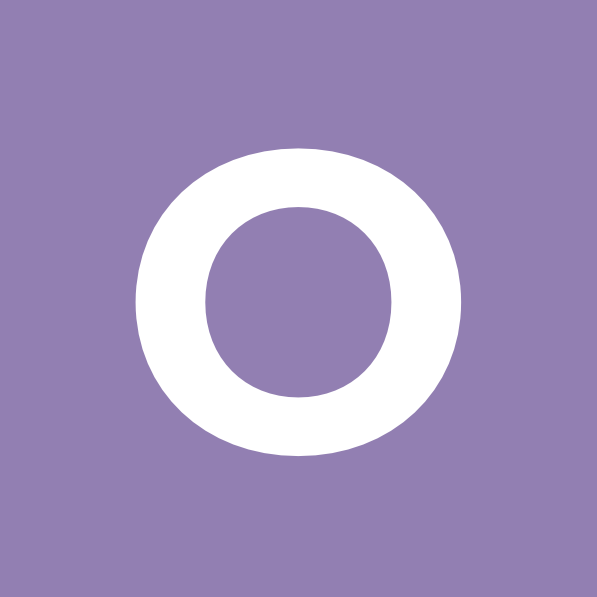 Roles & ResponsibilitiesTo provide technical support and bills of quantity estimate for tendering, cost estimation and project work in the Petrochemical/Oil & Gas Industry.Candidates with mechanical background would be an advantage.However, candidates in other disciplines with a right aptitude and a keen interest to learn can also apply.Reports to the Contracts Manager. The candidate will be required to cover duties under the contracts department.This would include review of Read more
terms and conditions of contract, involved in Invitation to Bid Tenders, preparation of subcontract documents, change orders, recording of meeting minutes and contractual issues. Documentation would involve Management Reports, Safety Statistics, ISO 9000 Quality Objectives and other relevant areas.Should the potential candidate demonstrate a keen ability to learn and a desire to acquire new skills, he or she will be given further training and development in the area of contractual issues with an advancement opportunity for the position of Contracts/Cost Engineer.RequirementsDiploma in Engineering or any Technical discipline.Min 2 years relevant working experience preferred.However candidates without relevant experience but with right aptitude and interest can apply.Good time management, independent and self-movtivation
Skills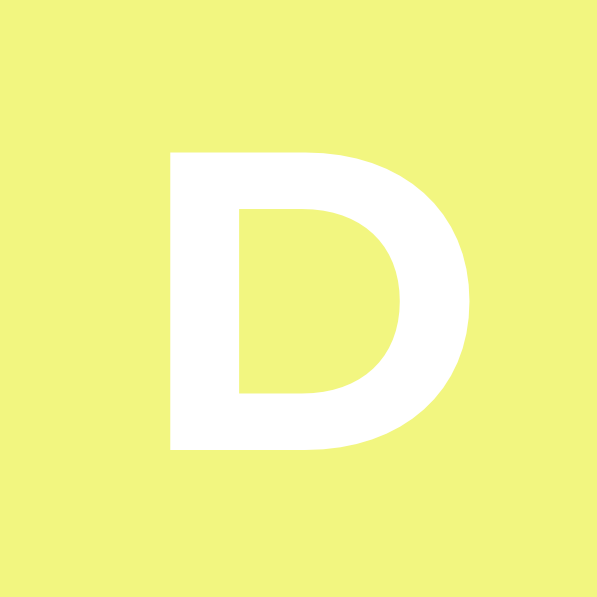 Roles & ResponsibilitiesOur company offers Asset Integrity Management Solutions (AIMS) throughout the lifecycle of an asset. We operate globally and serve a wide-spectrum of asset-heavy industries such as oil & gas, marine, petro-chemical, manufacturing etc., to preserve the value and extend the operating life of the valuable assets. Our technology improves the life of your assets.Due to business expansion, we are hiring Project Engineer who are seeking for Read more
challenges and confident, who are keen to learn, and work alongside, leading industry professionals. We want to hear from candidates with remarkable professional experience who values safety above all, with an international mindset, and wish to connect with different cultures.We aim to develop and train our engineers to reach their full potentials and to build their career growth with us.Responsibilities and Duties:The Project Engineer will play the following roles on various projects on a rotation basis.To prepare cost estimation for quotations:Plan and schedule work at site based on input providedMonitor & report daily work progressMonitor & have control of incoming and outgoing manpower, materials and toolsWork planning & implementation:Manage the team; preservation techniciansEnsure preservation activities are carried out in full compliance with approved procedures in a safely mannerEnsure productivity and discipline of the teamExecute the preservation operations according to work planTo recommend appropriate preservation solutions:Prepare quality control document for approval by Manager and ClientCarry out in-process monitoring & have control in the field to ensure the preservation technician follows the procedure (in terms of chemical used, percentage dilution & application method)Prepare final documentation for the preservation project undertakenSigning off the preservation completion & project completion by the ClientRequirementsQualifications and Skills:Degree in Offshore/ Marine OR Mechanical Engineering fieldPrior work experience in plant and equipment in Marine/Offshore or in Oil and Gas industryCandidate with a valid BOSIET certification will be an added advantageMust be flexible & adaptable to changeStrong oral & written communication in EnglishProactive & willingness to learnMust be willing to work on-board vessels / Overseas assignment for a short period of time
Skills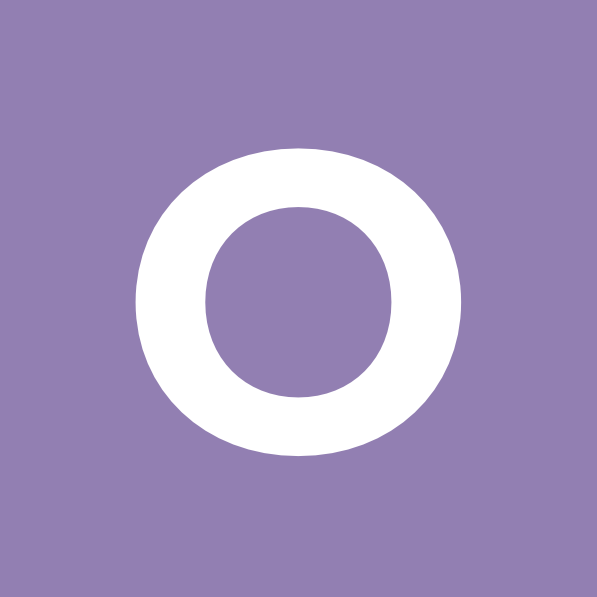 Contracts Manager/Senior QS (Interior) RESPONSIBILITIES: Quantity surveying duties such as pre/post contract duties, taking-off quantities, cost control, variations, finalization of cost and tender administrative duties Sourcing of new vendors, compilation of quotation & comparisons of quotes. Review of prices, selection of competitive prices and summarizing subcontracts, materials and equipment. Evaluation & certification of contractors' claim assists in preparation of tenders submission and pre-tender pricing verification Prepare monthly progress Read more
claim and necessary cost analysis reports REQUIREMENTS:Minimum 3 - 5 years relevant experience in furniture, interior design/construction industry. Relevant working experience for interior fitting out commercial project. Independent team player. Good interpersonal and communication skills. Candidate must possess at least Bachelor's Degree/Post Graduate Diploma/Professional Degree in Quantity Survey or equivalent. At least 5 Year(s) of working experience in the related field is required for this position. Preferably Manager specialized in Quantity Surveying or equivalent
Skills

Roles & ResponsibilitiesTo work out cost estimation or budgetary cost on Facilities Management TenderTo work out cost estimation or budgetary cost on M&E ServicesTo liaise with Vendors, Suppliers, Consultants on quotations and servicesTo maintain relevant documentation in an orderly and proper mannerTo provide support in terms of measurement and pricing on the Mechanical / Electrical contract's VO ClaimTo prepare tender report and evaluate business development and tenders opportunitiesTo Read more
attend to all relevant contracts administration and documentation for the projectRequirementsDiploma/Degree in Quantity Surveying / Electrical / Mechanical Engineering/Business ManagementMinimum 3 years of working experience in Facilities Management, Maintenance or Construction industryAnalytical, Meticulous, Attention to details, Resourceful, independent, responsibility and able to work in a challenging and fast paced environmentGood interpersonal, communication and negotiation skillsCandidate with experiences in tender management and preparations but without the above qualifications may applyInterested candidates, please forward detailed resume in MS Word Format to [Click Here to Email Your Resume] or contact 6566 5498 for more details.Please provide following information in the resume1) Reasons for leaving current and/or last employment 2) Last drawn and/or current salary 3) Expected salary 4) A recent photograph 5) Date of availability and/or Notice PeriodAll applications will be treated in strictest confidence and only shortlisted candidates will be notifiedJoni EA License No : 03C5391 EA Reg No : R1106641
Skills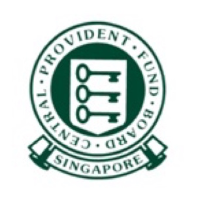 As trustee of the nation's retirement savings, the Central Provident Fund (CPF) Board helps 3.8 million CPF members save for their retirement, healthcare and housing needs. Every CPF Ambassador plays a vital role in helping Singaporeans save for a secure retirement. So long as you have the passion and commitment to serve the public, you will find your niche in our big family.Information TechnologyIT systems form the backbone Read more
of our operations. We are looking for individuals with passion and IT expertise, to help us improve the delivery of our systems and services.The Board's IT systems support a high daily volume of financial transactions for CPF members. In addition to keeping the lights on, the Board also keeps pace with the external environment through innovation in its IT systems. Job Responsibilities:Manage outsourced vendors to implement and maintain IT applications in cloud environmentAnalyse requirements and perform high level feasibility study for IT solutionReview impact analysis, design of IT solution and cost estimation proposed by outsourced vendorPerform quality checks on IT solutionMonitor and provide updates for project development phases and deliverablesProvide support to users of the IT application systemsWork with Cloud service provider, application vendors and public agencies to ensure systems delivered are resilient and securedJob Requirements:With experience in application development & maintenance and project management in cloud environmentHave experience in managing outsourced IT Projects, involving in all phases of the project from tendering to implementationPossess hands-on experience in end-to-end Software Development Life Cycle, able to manage the scope of requirement, to review application design and to deliver cost effective solution to business users and external stakeholdersPossess good technical knowledge in JEE or .NETExperience in common open source frameworkPreferably with experience in procurement and contract managementGood communication, strong analytical, problem solving, presentation and negotiation skillsSeniority of appointment will commensurate with relevant work experience.
Skills