Sign in or register for a JobTech account.
Jobs that require

cpa (certified public accountant)

skill

Duties and responsibilities
Accounting services including reconciliation, cash flow, month/year end closing and year-end audit schedules for clients.
Preparation of financial reports in compliance with Financial Reporting Standards and tax (If required)
Able to work in teams and support the Manager in meeting targets.
Attend and facilitate (as appropriate) all status meetings, client meetings and client calls.
Able to communicate effectively with departments and clients to ensure a timely completion of work.
Other ad-hoc duties or assignments
Requirements
Degree in Accountancy/ACCA/CPA/CA or equivalent
Minimum 3 years of accounting experience, including experience in the related fields.
Meticulous, Good analytical skills.
Able to work under pressure and tight deadline.
IT Savvy and knowledge of accounting software required.
Can work independently with minimum supervision
Results driven!
Skills Job DescriptionThe incumbent will be involved in the following:Drives annual budgetary cycle to be in-line with corporate objectivesCoordinate and liaise with users on their workplans budgetsPerform monthly review of overall budget vs actual results and determine reasons for the variancesReview monthly departmental report financials with various support centresWork closely with various stakeholders in ensuring timeliness and accuracy in their annual budget reportingJob RequirementsDesired Skills and ExperienceBachelors in Accounting Read more
with CPA / ACCAMinimum 3 years' experience in accountingGood interpersonal skillsMust be proficient in Microsoft Office SuiteExperience working with an ERP systemCandidates with healthcare or SAP experience preferred
Skills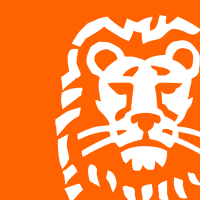 We are looking for …An experienced first line Regional Control Officer ("RCO") reporting to the Country Manager in Singapore.Job description You will support the Country Manager of ING Bank N.V. Singapore branch to help him/her fulfill his/her responsibilities as the CEO of the branch. Under MAS Notice 622A, the Country Manager is responsible for ensuring the prudent and professional management of the branch in compliance with all Read more
applicable internal policies and external regulatory requirements.In addition, the Country Manager is a member of the Asia Senior Management Team, where he/she supervises the control environment in the region. You will support the Country Manager in two ways:business management activities in Singapore;Regional Control OfficerIn the latter role, , you will support the Country Managerin taking an operational view of the Bank's regional and local internal control environment, with a focus on Non-Financial Risks. As such, you will need to gain an understanding of ING's Internal Control Framework, which covers our control standards throughout ING Bank.The CEOs/Country Managers of ING WB Asia offices are ultimately accountable for the design and effectiveness of control activities in their respective office. Hence, you will need to be able to work proactively with stakeholders at all levels, including senior management, across the Bank's Three Lines of Defense, to execute and maintain first line oversight of control activities throughout the Asia region. You will be responsible to ensure business lines and other functions act in accordance with internal and external policy and regulatory requirements. You will coordinate, execute, maintain first line oversight and report on the execution and effectiveness of non-financial risk control activities across the business lines and functions in the Asia region.You will provide hands-on support in testing the design and effectiveness on internal control measures.Your work environmentAs RCO, you will be based in Singapore and report directly to the Country Manager of ING Singapore branch. Personal ProfileAs RCO you: Have at least a Degree ineither Economics, Accounting or Finance, Law and/or a CPA qualification and preferably are in possession of a certification in Internal Control / Administrative OrganisationHave a minimum of 5 years' relevant working experience in the financial sector and preferably have relevant experience in Compliance and/or Operational Risk, Internal Control and/or Non-Financial Risk in the 1st line of defenceAre fluent in English Are organisationally sensitiveHave proven communication skills, with the ability to work with multiple levels in the organisationBuild bridges by nature and are able to bridge between different levels, different people and different culturesHave strong influencing skills; being able to 'get people on board' and ensure necessary buy-in from stakeholdersAre result oriented and have an ability to get things done across the regionAre a hands-on team playerWhat we offerA challenging position in a dynamic and international environmentExposure to a variety of businesses. The position is based in Singapore but provides the opportunity to work with ING Bank's locations in Asia
Skills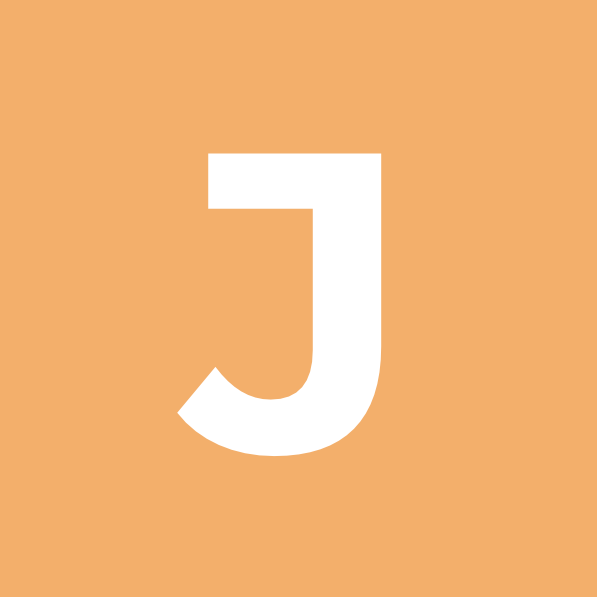 Roles & ResponsibilitiesJob PurposeTo support Johnson & Johnson Asia Pacific Finance on the following activities:Financial Planning and ReportingProcess ImprovementOperational Expense Planning and ReportingSales Analysis and ReportingInvestment Analytics and ReportingMain ResponsibilitiesReporting & AnalyticsDeliver consolidated reporting & performance analytics work productsEnsure P&L/Balance sheet and headcount plans are consolidated correctly in the systemPerform ad hoc reporting & performance analytics with business insight - GP analysis, Price volume, Budget vs Actual reportsPrepare Read more
monthly performance decks and BP/Forecast decks adding first line commentary to enable framing by the Business Unit Finance team for the regionSupport Regional OfficePlanning & ForecastingDeliver consolidated financial Planning & Forecasting analytics work products (including financial forecast)Deliver balance sheet forecasting work productsContinuous process improvementsDesign and lead process improvement activities together with Manager, including change managementRule-based financial & statistical analytics developmentAssists with training team membersPerform performance management activitiesEnsure policies and procedures are followedAd hoc/continuous improvement projects including documentation review and updateAssist in the roll out of SLA's to ensure excellent customer serviceOther ActivitiesParticipate in functional or career development trainingSupport recruiting, on-boarding, training of new team membersLead or participate in status or team meetings and provide updates to leadershipAssignment and Planning of WorkMuch of the work is generated around the quarter-ends focusing on P&L review with managementFocus periods Apr-Jun and Aug–Dec during business plan and business updatesAn ability to adjust to changing timetables and short lead times is frequently requiredRequirementsRequired Minimum Education: Bachelors or EquivalentRequired Years of Related Experience: 3-6 YearsRequired Knowledge, Skills and Abilities: Microsoft Office, Finance and Accounting knowledge, preferably a Japanese speakerPreferred Area of Study:Finance/Accounting, CPA, CMA or other financial certificationPreferred Knowledge, Skills and Abilities:Knowledge of general finance/accounting processes.Strong influencer, independent thinking and strong planning/prioritization are critical to success.Experienced professional with strong communication skills who is able to interact with senior management is required.Intermediate to advanced skills in Microsoft Office is required.Passion for people development and talent management is critical
Skills Roles & ResponsibilitiesNewly Created Position as Regional FP&A Senior Analyst with a Leading Healthcare Services & Solutions ProviderIn a newly created position as Regional FP&A Senior Analyst reporting directly into the Assistant FP&A Manager / Senior Analyst based in Singapore, you will be managing the full P&L for 1-2 of the 6 business divisions.As a key member of the Regional FP&A team of 4, you will be fully Read more
accountable for the FP&A suite of activities, which will include:Supporting the CFO and CEO with timely and insightful analysis;Budget creation and monthly monitoring of budget achievements for the business unit and company;Monthly KPI reporting to management and business units;Supporting each business by designing KPI aligned with strategic goals and monitoring it;Supporting with optimizing information infrastructure (accounting system, order management system, etc.) of the entire company;Supporting with designing future organization structure (e.g. BU structure, country structure, etc.);Supporting with introducing market intelligence tools;Designing and updating FP&A process and operation based on changing needs from management;Streamlining FP&A and financial accounting processes to increase work efficiency;Training local finance team in the 16 countries to enhance operational capability of the finance team RequirementsSkills/Experience:Qualified Accountant or Degree in Accountancy and CA / CPA / ACCA3 - 5 years of relevant regional financial analysis, business analysis and/or accounting experience; with some Big 4 audit fundamentalsCandidates from Consulting, Professional Services or Solutions Services Providers will be with added advantagePrior ERP systems skills and strong Excel skills highly preferredHands on experience within a regional setting will be highly advantageousProven change management experience will be preferredExcellent stakeholder management and presentation skillsOnly successful candidates will be notified.For interested applicants, kindly send your updated resume to [Click Here to Email Your Resume] or contact Claire Chua at +65 6950 0381 for more information.EA License No: 13C6338 | Registration No. R1108933
Skills

Leading the Group Finance and Finance teams. Provide senior leadership/accounting expertise in the finance group on a regional basis Oversee Treasury function on cashflow and hedging requirements Optimise cash positions across the Group in terms of yield and efficiency Manage intercompany billings Maintain and respond to management on cash optimization and revenue factoring operations Coordinate successful monthly, quarterly and year end close, including the posting of all required Read more
journal entries Assist in the analysis of monthly financial results and flag out any issues that cannot be readily resolved Oversee the accounting operations, control systems, transaction-processing operations, policies and procedures Coordinate audit activities with Independent Auditors and Banks Manage requisitions to bank and investors to fund projects Prepares monthly financial statements Work with management team to manage annual budget and forecasts Provide timely and complete financial statements, cash flow reports and financial projections Support month-end and year-end close process Oversee monthly bank reconciliations Forecast short-range and long-range cash requirements and obligations, as a basis for maintaining adequate funds. Coordinate the provision of information to external auditors for the annual auditsRequirements:Degree in Accountancy/ ACCA/ CPA or its equivalent At least 10 years of relevant experience, with at least 5 years in managerial level Strong experience in treasury/ cashflow functions Experience in hedging will be an added advantage Possess hands-on experience in SAP Able to work independently or as a team5 days work week North Area Manufacturing Industry Interested candidates, please state last / expected salaries, notice period and email to: [Click Here to Email Your Resume] (In MS Words format preferred) Attn: Audris Teo (Registration No.: R1102063) TODAY'S CAREER PTE. LTD. 10 Anson Road International Plaza #30-13 Singapore 079903 Fax: 6227 6121 Employment Agency Number: 96C3160 GST Registration Number: 201008417C Log in to our website for the most current list of job advertisements: (Click the advertisement link at Job Seeker page) Website: www.todaycareer.com.sg Email: [Click Here to Email Your Resume]
Skills Roles & Responsibilities1) Handling full set of account, responsible for consolidation of accounts2) Preparation of financel report,monthly account report, balance sheet3) Preparation of payment and invoices4) Liasing with auditors and other stakeholders, including tax matter5) Preparation of tax computation for GST Submission6) Preparation of purchase ordr and quotations for the organisation7) Call suppliers to obtain competitive pricing8) Preparation of statement of account and sent reminder to client for Read more
payment9) Any other accounting related duties assigned by management Requirements1) Relevant tertiary qualification, with ACCA or CPA certification preferred2) Min 2 years of relevant experience, familiar with MYOB3) Willing to travel overseas in ASEAN region such as Myanmar(Able to speak the language of Myanmar will be an added advantages)4) Eyes for details, independent and motivated
Skills Roles & ResponsibilitiesWe are looking for a self-starting, goal oriented individual to join the newly established Business Finance function in Sealand – A Maersk Company. You will get the opportunity to impact business decisions and strategic direction by providing management and senior leaders with accurate, analytical and insightful analysis to achieve our shared strategic and financial goals.WE OFFERWe offer an exciting and attractive career, in an ambitious and Read more
competitive environment with the possibility of continuous professional and personal development. Sealand offers a fast paced, challenging and truly international atmosphere. The environment is dynamic with focus on high performance, results, and respect for our employees.Business Finance is the focal point in Sealand for management reporting, financial planning, financial analysis supporting decision making and for forecasting and budgeting. This is an excellent opportunity to be part of setting the future direction for Business Finance in Sealand.As part of Business Finance, you will work closely with senior management in Sealand. Through close interaction with the Management team, you will analyze, discuss and challenge the financial performance and trends, and influence appropriate actions to ensure business results meet the set targets.KEY RESPONSIBILITIESOur Business Finance team acts as the financial sparring partners to the functional managers in Sealand. We support the decision making process by providing financial management information, deep dive analysis, performance management reporting and financial planning.Be the single point of entry and focal point for any E2E financial support to your group of functional stakeholders.Understand the business information needs and design and develop existing and new financial standard reports and presentations to support decision making.Deliver and communicate a detailed understanding of the consolidated financials and business decisions to the business on a routine basis.Perform pro-active deep dive analysis of performance and trends and influence appropriate actions to ensure financial results and objectives are maximized.Submit and ensure timely follow-up on rolling forecasts and budgets under your areas of responsibility.Own financial data and definitions under your area of responsibility and drive a one set of number mentality.Drive a financial mind-set and embed financial thinking in the business functions; ensuring decisions are taken based on data.RequirementsTHE PERSONWe are looking for a professional individual who can challenge the status quo at all levels of the organization.M.Sc in Finance/Accounting, CPA, CFA, MBA or the like, graduating in top of the class.Minimum 5 years of working experience within finance functions.Preferably 2-3 years of experience within business finance.An 'analytic mind+set' - being able to zoom in on the relevant details, while never losing sight of the big picture.SAP experience is advantageous.Advanced Excel experience.Skilled in written and spoken English.Excellent communication and stakeholder management skills being able to work with both management and employees in a large organization.Self-starter with a high motivation level to take on new tasks and ensure timely and successful execution.Open and positive attitude.Outgoing, outspoken and a winning personality.
Skills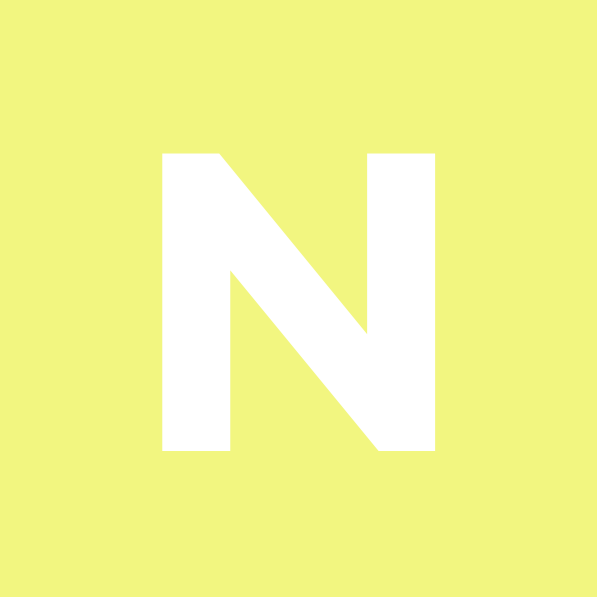 Roles & ResponsibilitiesLeading a team for performance of internal audits, governance reviews, enterprise risk assessment and sustainability reporting projectsEnsures work performed is based on complete understanding of the process and risks involvedIdentifies and communicates internal audit issues to clients and recommends solutions relevant to the clientsProviding coaching and reviewing the work of junior auditors to ensure quality of audit work performedParticipate in the preparation of proposals to clientsParticipate Read more
in the preparation of internal audit plansCarrying out internal audits, corporate governance reviews and enterprise risk assessment projectsPreparation of audit working papers and reports in accordance with firm's methodology and presentation of observations to clientsAdvising management on process/control weaknesses and make cost-effective recommendations in line with industry best practices RequirementsTertiary qualifications such as degree in Accounting or related business field, including information technologyMin 2 year of Internal/External Audit experienceCIA, CISA and/or CPA qualifications preferred, but not a mustStrong interest and sound knowledge of risks and controls in various business functionsStrong analytical ability, independent with high level of initiativeGood report writing and interpersonal/communications skillsProficient in English and Chinese (both written and spoken) to liaise with mandarin-speaking clientsWilling to travel (about 30% to 40%)
Skills Senior Account Executive/ Accountant Job Description: Prepare & handle full sets of accounts and financial reports including bank reconciliations, quarterly GST filing, management ac report AP, AR, GL, budgeting, bank transaction, debt collection, cash flow statement & management, WIP and etc. Handle all account administrative issues including maintain confidential documentation. Co-ordinate with company secretary, external auditors and bankers for tax compliance matters, ECI filing, bank facilities, statutory report Read more
and etc. Other Ad-hoc administrative and accounts duties assigned by the company.Job Requirement: ACCA, Diploma in Finance/Accounting or equivalent. CPA certification preferred. At least 3 to 5 years in handling full set of accounts. Proficient in Quickbook ac software. Computer Literacy (Microsoft Word and Excel). Good communication skills and work independently.
Skills