Sign in or register for a JobTech account.
Jobs that require

cpa (certified public accountant)

skill Roles & ResponsibilitiesPart-Time; Working 3 days a weekAble to prepare and handle full sets of account (including AP, AR, and GL)Handle quarterly GST and tax compliance mattersCoordinate and liaise with external parties (e.g. Auditors etc.)Ability to perform accurate data entry into computerized accounting systemTreasury: Cash management and bank account administrationOther secretarial & administrative matters, and ad-hoc projects RequirementsCandidate must possess at least a Degree in Accounting, or Professional Read more
Certification such as ACCA or CPAMin 10 years of experiencesProficient in Microsoft OfficeAble to meet tight deadlines & respond to fast pace working attitudeFinancial Savvy
Skills Roles & ResponsibilitiesProvide management over a portfolio of clients to ensure required filings and submissions to be done by stipulated timelineAchieve team and individual budgets, business plans and performance objectivesScheduling, Monitor, control, coach, train and develop team members including reviewing of tax computations, GST computations, accounting treatment and preparation of unaudited financial statements in compliance with relevant governing lawWork with external auditors, resolving any accounting or tax related Read more
issues for portfolio of clientsPrepare and filing XBRL financial statements on behalf of ClientsRequirementsRecognized Degree in Accountancy or equivalent professional qualification (ACCA, CPA, CA etc.)At least 5 years relevant experience with a senior role experienceAnalytical with good inter-personal skills and enjoys challengesGood understanding of corporate governance, regulatory compliance and accounting principlesProficient in Microsoft Excel (including VLookup and Pivot Table) advantageousProficient in XBRL (eXtensible Business Reporting Language) advantageousBenefits5 days work weekAttactive pay packageAnnual leave and medical & dental fees will be provided after probationWorking location: Clarke Quay areaFull time positionGrowing company means you do not feel stagnant
Skills
• Review the National Sales Companies' financial processes and provide recommendations on process improvements using SAP• Provides guidance in the definition of solution design practices and standards that link back to SAP best practices. • Translates business goals into appropriate solutions while assessing feasibility and optimization of the solution. Participates in the development of cost/benefit analysis. • Ability to lead and facilitate design workshops (Blueprint), assessments, planning sessions Read more
i.e. demonstrate leadership experience in project management. • Lead a team of Finance specialists onsite and assist in configuring the solution (must have hands-on configuration experience).• Make recommendations on implementation of the SAP applications, as well as integration with third party systems• Ability to perform quality control on the finance portion of an implementation project.• Conduct work effort estimation and develop work plans.• Demonstrate excellent leadership and communication skills, with the ability to explain complex solutions and value to all key stakeholders such as the business and IT clients, as well as the team, both onsite and offshore.• Demonstrate cross functional leadership i.e. ability to look at the end to end process and understand how it fits together.• Guide and Mentor other FICO consultants in the SAP team.• Adhere to project plans, tasks, and deliverables; identifies dependencies and resource requirements. • Appropriately communicates project status, escalates issues, and manages timelines and action items. • Proactively identify process improvements including clear and concise solution definitions. • Develops proof of concepts to demonstrate proposed technical solutions. • Develops and maintains working relationships with a diverse group of business, functional and technical teams. • Demonstrated ability to manage resources in order to deliver final solution to customerJob Requirements• Bachelor Degree in Finance/ Accounting, Master's Degree is preferred.• SAP Certification preferred but not mandatory • 10+ years' experience in various leadership roles in the planning, design and deployment of SAP's financial solutions. Involved with 3-4 End to End SAP Project Implementation.• 10+ years' experience in SAP FI and CO modules - General Ledger (GL), Accounts Payable (AP), Accounts Receivable (AR), Cost and Profit Center Accounting (CPA), CO Profitable Analyst (COPA) • Strong team building skills, with ability to build quick and effective work rapport with distributed team members. • Must be self-motivated in learning new concepts and willing to share knowledge and skills with other team members. • Outspoken and passionate about delivering well designed solutions that exceed business objectives and drive business success. • Must have excellent leadership and communication skills, with the ability to explain complex solutions and ideas. • In-depth finance business experience working on SAP planning, design and implementation of projects • To be able to effectively communicate and relate to Finance senior and executive management.• Well organized and capable of juggling numerous priorities.• Must be comfortable working in an extremely fast-paced environment and maintain sensitivity to personnel and corporate concerns. • Understanding of software development lifecycle and methodologies • Experienced in trouble shooting system & data issues • Some Travel required
Skills Responsibilities:Lead and manage a team Oversee month end closing Handle management accounting Handle consolidation for APAC region Liaise with subsidiaries with to resolve issues if any Handle budgeting, forecasting and analysis Review GST filing Liaise with tax agents Ensure compliance to regulatory requirements Ensure compliance to group's standards Prepare and generate reports Act as a business partner to different teams and divisions Other projects when requiredRequirements:Possess strong experience Read more
as a Finance manager Possess good leadership skills Has strong knowledge of best accounting practices Possess strong communication and interpersonal skills Meticulous and good with numbers Strong in using MS Excel Experience in using Hyperion software Min Degree in Finance/Accountancy or equivalent Eg. ACCA/CPAIf you are confident that you have the relevant experiences, please email your resume in MS Word format stating your current and expected salary to [Click Here to Email Your Resume] We regret that only shortlisted candidates will be notified. Your interest will be treated in the strictest confidence.
Skills

Roles & ResponsibilitiesAccountingHandle full sets of accounts for Group and its subsidiaries.Responsible for day to day finance operations but not limited to Billing, A/R, A/P, GL, Credit Control, Fixed Assets, Cost Accounting, Inventory Accounting and Revenue Recognition for all business units.Ensuring month end closing happens in timely and accurate manner.Ensure that monthly reconciliations of all ledgers and sub-ledgers are done on timely basis.Provision of all financial information to Read more
the local operations including profit and loss, balance sheet and cash flow information.Ensure payments are checked, verified, authorized and approvedResponsible for all tax matters for HST Group but not limited to corporate taxation, GST and withholding tax.Ensure that the general insurance & H&S policies for the Group is adequate.Ensure quality control over financial transactions and financial reporting.Suggest/recommend ways to tighten our existing internal controls, where appropriate.Ad-hoc projects.ComplianceCoordinate the preparation of regulatory reportingManage and ensure compliance with all local accounting, tax, statutory, legislative requirement (ACRA, IRAS as well as corporate policies.Review work processes and procedures to enhance internal control and ensure its compliance with the management.Research technical accounting & HR issues for compliance.Requirements TECHNICAL SKILLS: Degree in Accounting or ACCA, with CPA or CA qualification preferred Good working knowledge of accounting systemExcellent Excel skillsAt least 5 to 8 years' experienceBEHAVIOURAL REQUIREMENT/SOFT SKILLS:Self-starter, self-motivated, energetic and positive with initiativeTeam playerCarries oneself with confidenceStrive towards excellenceAble to work independently and with minimum supervisionAbility to deal with ambiguity, tenaciousHigh IntegrityPowerful presentation and communication skillsResourceful
Skills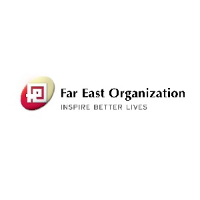 Responsibilities  Business partner to business unit; provide market and business insights and support business on financial modelling for business proposal or decision making Analyse monthly financial results and business drivers, identify and compare deviations between actual and budget/forecast.  Develop analysis of economic indicators in order to prepare forecasts; identity risks and opportunities Manage annual budgeting process Perform  monthly management reporting Prepare ad-hoc presentations for Read more
COO or CFO Requirements  Degree in Accounting/Finance and CPA qualification Minimum 12 to 15 years of working experience, out of which at least 3 years in external audit Good technical skills in financial modeling and financial analysis Self-directed, hands-on, motivated with high degree of commitment to meeting deadlines, targets and objectives Independent and able to work with all levels in a high matrix organization Strong analytical, people management, communication and organizational skills Good powerpoint and excel skills Working knowledge and experience of M&A preferred Proficiency in SAP is preferred
Skills

$4,000 - $5,000 a monthPermanentIndustry : Contract ManufacturingResponsibilities1. Perform Month-End & Year-End Closing, incl. preparation of Journal Entries, Account Reconciliation & Supporting Schedules2. Perform Consolidation of Accounts3. Supervision over Account Payable & Receivable4. Preparation of Financial & Management Reports, including Variance Analysis5. Preparation of Statutory Reports & Liaise with External Auditors6. Liaise with Tax Agent and Assist in preparation of GST & Tax ReturnsRequirements: 1. Possess a good Read more
degree in Accounting. Preferably a CPA or ACCA2. 5 years & above experience in audit firm & commercial firm in a relevant capacity3.Proficient in ERP operations and good Microsoft Excel skills4. Analytical & Meticulous5. Possess Drive & Initiative & Ability to Meet Tight DeadlinesJob Type: PermanentSalary: $4,000.00 to $5,000.00 /monthExperience:accounting: 4 years (Preferred)Manufacturing: 4 years (Preferred)Location:Singapore (Preferred)
Skills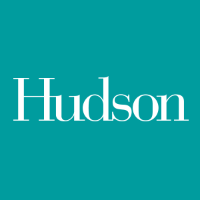 THE COMPANY Our client is a growing European MNC in the Manufacturing Industry who is looking to hire a Management Accountant to expand the APAC Finance Team in Singapore.THE ROLE * Support the regional business planning, budgeting and forecasting process * Compare financial projections to previous year actual performance and explain key variances * Prepare weekly, monthly and ad hoc financial reporting as required * Read more
Consolidate inputs from business units in budgeting and forecasting process * Evaluate new business opportunities (customer tenders) and capital expenditure requests * Support in formulating key performance indicators and monitoring * Develop and analyze financial and management reports to support market development strategies * Develop Financial models to support short term and long term business planning REQUIREMENTS * Degree in Accountancy/Finance * ACCA/CPA/CA qualified * Minimum 5 years of FP&A experience in the manufacturing industry * Excellent communication and presentation skills * Strong Excel skills To submit your application, please apply online using the appropriate link below or email your CV in Microsoft Word format to (email), SG145944. Your interest will be treated with strict confidentiality. Tay Wei Jian BenjaminReg. #: R1769816Hudson Global Resources (Singapore) Pte LtdEA Licence #: 18S9265
Skills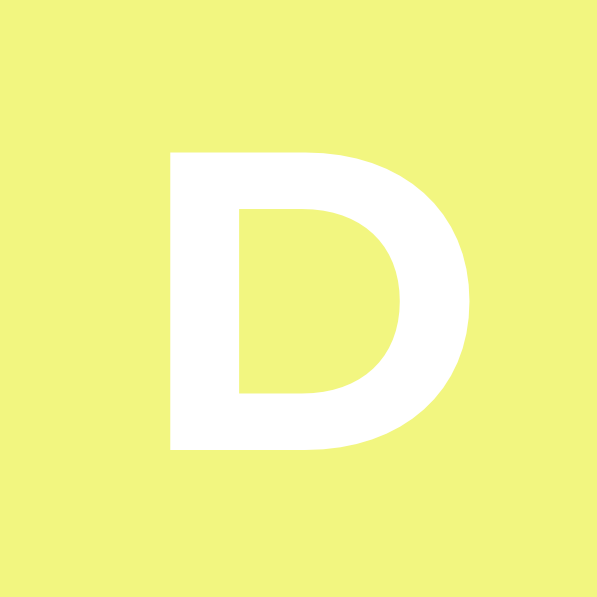 Roles & ResponsibilitiesHe/She is involved in most, if not all aspects of accounting and oversees the day-to-day activities of the accounting team. He/She ensures that the organisation's finance function is well organised as well as producing timely and accurate financial statements and management accounts, thus achieving compliance with corporate policies and statutory requirements. He/She analyses data and understands the financial performance and position of the organisation in order Read more
to develop suitable accounting policies to meet reporting requirements and to produce any special reports required by the management team.The Accountant's role often involves leading a team of finance and accounting specialists and working closely with the internal and external auditors, bankers, and regulators. He/She must keep current with changing statutory requirements and tax laws and determine the implications of such changes to financial reporting. He/She may also work with leadership team to help define the organisation's overall finance strategy.RequirementsMaintain monthly full set management accounts including its subsidiaries.Prepare bank reconciliation and related accounting schedulesReconcile and prepare GST submissionPrepare monthly management report and manage all accounting transactionsCash book and cash flow managementDebts collectionEnsure timely, accurate month-end closing and financial reporting to ManagementResponsible for preparation and closing of monthly and annual financial statementsResponsible for accounting processes and tasks (i.e. AP & AR process, GL, P&L statement, account reconciliation etc.)Support forecasting and budgeting exercise as per corporate guidelinesCoordinate and liaise with external parties like external auditors, tax agents, and corporate secretarial agents, local tax and government authorities where requiredAssist in new processes and system implementation when requiredQualifications and RequirementsBachelor's degree in Accounting or related fieldCPA / ACCA or its equivalentsWork experience as an AccountantExcellent knowledge of accounting regulations and proceduresStrong attention to detail and good analytical skillsWell-versed in MS Office, especially MS Excel skill including Vlookups , PowerPoint and Word
Skills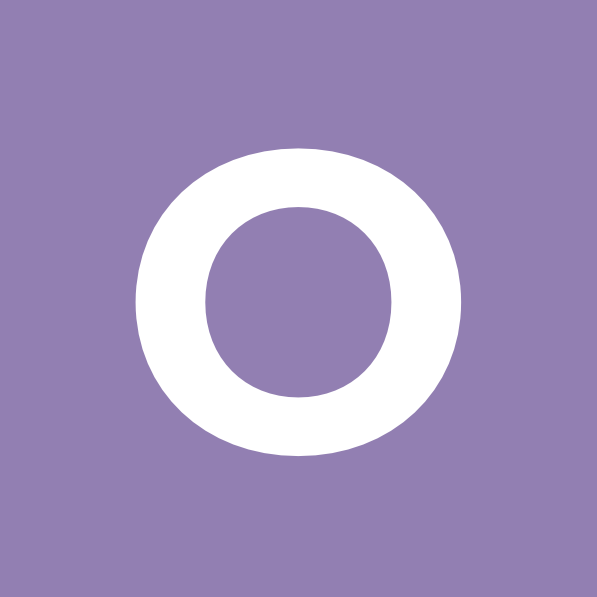 Roles & Responsibilities Our Client is a well-established food ingredients company.CHIEF FINANCIAL OFFICERResponsibilitiesReporting to the CEO & managing a Finance teamFull accountability and accuracy of reports, including financial reports, budget & forecasting,Effective implementation, administration, compliance of accounting policies , procedures , controls and practicesLead in business planning, internal management reports, assist in short and long term strategic plansLiaise with auditors,tax consultants, bankers, lawyers and government agencies. Requirements RequirementsBachelor Read more
Degree in Accountancy, Finance, CPA, ACCA or equivalent with min 10yrs of finance leadership experience. Prior experience in IPO listing.Good leadership and dedicated team player, dynamic , confident and positive dispositionAbility to make value added changes to achieve business objectives and goalsPlease apply below or send your resume to [Click Here to Email Your Resume]
Skills