Sign in or register for a JobTech account.
Jobs that require

credit control

skill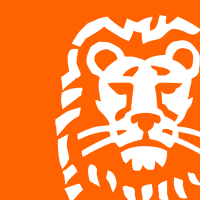 About ING:ING's purpose is'Empowering people to stay a step ahead in life and in business'. Every INGcolleague contributes to that vision. We champion self-reliance and foster acollaborative and innovative culture. The Orange Code is our global manifestofor how we stay true to our purpose and our tradition of reinvention andempowerment. It is made up of ING Values (we are honest; we are prudent; we are responsible) and Read more
ING Behaviours: (you take it on and make it happen; you help others tobe successful; you are always a step ahead).The Opportunity:The Metals & Mining team is part of a dynamicglobal team with offices currently in New York, Frankfurt, Amsterdam andSingapore. We are a sector lead business that aside from coverage relatedactivities are also responsible for the delivery of a variety of transactionsincluding project finance, acquisition finance, structured corporate financings,and clean corporate debt. We use our global sector knowledge to drive astrategic dialogue with our clients with a view to identify high value mandatesacross the banks product offering, in the form of highly tailored solutions. The role in Singapore will work directly with theGlobal Lead of Metals and Mining (also based in Singapore) and includes (sub) regionalcoverage responsibility for Asia Pacific headquartered clients (including thosewith assets in EMEA and the Americas), and partial responsibility for executionactivities for financing related activities in Asia Pacific.This is a leading franchise, in a highlycompetitive market, where we differentiate ourselves by our globalunderstanding of the sector.Our clientsrange from junior single asset to large multi-national mining companies,producing base, ferrous and precious metals, industrial, agriculture andbattery minerals. As a member of this team, you work with other teammembers in Singapore in the sourcing, analysis, financial modeling, structuring,negotiation, and managing of financings. You also partner with internal teams(e.g. Syndications, Risk, Financial Markets) to optimize the client offering.Main Duties andResponsibilities of Role:You takeindependent initiative and in coordination with MD/Directors in the group togenerate new transactions. This includes preparing client marketing pitches,building financial models and internal presentations.You build anextensive network of client/advisor/other financier relationships in the marketYou positionING to win mandates and transaction allocations with clientsYou,structure and execute new lending transactions applying astute discernment andanalytical skills and assuming full responsibility for the deal including, duediligence, preparation and negotiation of terms, obtaining final creditapproval, and processing final documentation to financial close.You managethe entire credit process, including but not limited to the preparation ofinternal memos and credit approval packagesYou activelyengage with other departments (Financial Markets, Debt Capital Markets,Research as appropriate) to ensure proper coverage of all aspects of clientrelationships You closelymanage and monitor an existing portfolio of accounts and self-generatedtransactions, raising negative trends as they occur, conducting annual reviews(as well as any other deliverables) and ensure completion by deadlines.You supportthe Global Metals and Mining platform and contribute to the development ofjunior team membersProfileQualifications / Education:You hold aBachelor's Degree in Economics/Finance/Engineering/Accounting with excellentresultsPreferably CA/ CFA holderExperience/ Knowledge:5-8 years ofinvestment / corporate banking experience preferably in the structured andproject finance / commodities sector, and ideally with working experience in AsiaPacific; or relevant experience in the metals and mining industry You haveexperience in structures ranging from prepayments to PXF, structured corporatedebt, acquisition finance all the way to traditional project financeYou possessstrong (financial) analysis capability, with a keen interest in the sector andcommercial acumenCompetencies:You havestrong leadership, strategic, interpersonal, and communication skillsYou possessthe ability to deliver with efficiency and effectiveness with minimalday-to-day oversightYoudemonstrate determination and dedication towards achieving resultsYou arewilling to go above and beyond for the sake of the team and clientsYou have aconsistent history of performing at the highest ends of review and appraisalmetricsYou are anexcellent team player ING is a committed equalopportunity employer. We welcome applicants of diverse backgrounds and hirewithout regard to color, gender, religion, national origin, citizenship,disability, age, sexual orientation, or any other characteristic protected bylaw. We celebrate these differences and rely upon your unique perspective toinnovate and seize new opportunities. Come as you are.
Skills

Job Summary Job Duties:Prepare the trade documentation for all export/import related activities as per LC/CAD/DA terms. Supporting the Export manager and other colleagues. Liaise with bankers for Letter of Credit (LC) issuance/negotiation/discounting, document preparation & submission, other bank related co-ordination related to trade documents and payments. Source for LC Negotiation Rates from various Banks. Transactional Trade financing & Coordination with Banks. Support in Bank Account Opening till completion. Read more
Support in Bank KYC procedures. Keep proper records of export and import data. Other job duties that maybe assigned.RequirementsTrade Documentation Banking experience is preferred. Knowledge of office management systems and procedures Proficiency in MS Office Excellent time management skills and the ability to priorities work Excellent written and verbal communication skills Strong organizational skills with the ability to multi-task Must be a Graduate, management qualification will be an added advantage. Preferably least 2-3 years of related experience. Able to start work immediately. Able to commit long term. Able to maintain a positive relationship with customers. Monthly Salary SGD 2000-2500 Salary commensurate with experiencePlease submit your resumes in MS Word format to [Click Here to Email Your Resume] with the following details:- - Position applying for - Current remuneration - Expected remuneration - Notice period - Reason for wanting to leave present job Regret to inform that only shortlisted candidates will be notified. Michael Goh Keng Guan EA License No : 06C4642 EA Reg No : R1873483
Skills About UOBUnited Overseas Bank Limited (UOB) is a leading bank in Asia with a global network of more than 500 branches and offices in 19 countries and territories in Asia Pacific, Europe and North America. In Asia, we operate through our head office in Singapore and banking subsidiaries in China, Indonesia, Malaysia and Thailand, as well as branches and offices. Our history spans more than 80 years. Over Read more
this time, we have been guided by our values — Honorable, Enterprising, United and Committed. This means we always strive to do what is right, build for the future, work as one team and pursue long-term success. It is how we work, consistently, be it towards the company, our colleagues or our customers.About the DepartmentThe Retail function provides Personal and Business Banking customers with financial solutions tailored to their needs. We help them manage their money wisely and meet their financial goals through an extensive range of products and services. These include deposit, insurance, secured and unsecured loans, investment and wealth advisory services. Personal Financial ServicesWe design and provide products and services that empower our customers to enjoy greater banking convenience while they extract more value from their money. In particular, we are focused on promoting and developing healthy saving and investment practices across generations.Job ResponsibilitiesYou will be part of the PFS, Business Processes and Administration KYC AML/CFT team. Your primary responsibility will be handling AML reviews (name screening). Tasks involve:matching and identifying of existing Bank's customer names against the watchlists: may require further investigative role like performing reviews on transaction accounts recommending appropriate course of action for casesJob RequirementsDegree in any discipline Meticulous, analytical and commitment to meet timeline Prior working experience especially in AML related would be an added advantageBe a part of UOB FamilyApply now and make a difference.
Skills RecruitFirst is hiring! You will be deployed to work for our client.Job title: Fraud & credit management Location: Somerset Pay: $1600-$1800Working Hours: Mon – Fri, 8.30am – 6pmDuties:• Conduct checks on unusual activities• Conduct outbound calls to existing customers • Assist in monitoring credit reports • Analysis of fraud and credit activities• Administrative dutiesRequirements:• Nitec / Diploma in Accountancy/ Finance• Singaporeans/PR only Interested applicants, please text/Whatsapp Selena @ Read more
8328*5516, Kindly include:1. Full name2. Highest qualification3. Commitment periodAND send your resume to selenawong@recruitfirst.co Selena Wong Shu HuiRecruitFirst Pte Ltd
Skills Job Description Responsible for proactive sales and client servicing, highly motivated and aggressive in event acquisition and management focused on achieving strategic objective, goals, revenue generation and profitability in the discipline of corporate and social catering, guest rooms and food and beverage, particularly in weddings. He/she is to be engaged in event execution, ensuring a unique, innovative and personalized guest experience.Achieve monthly sales objectives and targets by selling Read more
function rooms and wedding packages Handle sales enquiries and convert lead into sale Engage in sales activities, manage accounts and implement plans to maximise business opportunities Schedule and conduct effective sales appointments and site visits on banquet and meeting facilities Arrange all details of meetings and weddings to include room set-ups, staging, lighting, audiovisual, traffic flow, menus, décor, entertainment, group room blocks and VIP services Plan and conduct pre-event and post-event meetings with clients and catering colleagues to ensure customer satisfaction and guest experience Participate in tradeshows, conventions and promotional events when required Coordinate effectively with other departments to facilitate events and ensure quality and customer satisfaction. Credit management of sales accounts and handle any sales administration Consistently offer professional and friendly and engaging service with both clients and colleagues Assist in any other task, duties and responsibilities as assigned by the management.Job RequirementEntry level candidates with a passion in sales & hospitality are encouraged to apply Relevant sales experience in hotel, events or catering services would be of advantage Possess at least Diploma in education Responsible, organized, self- motivated and has excellent attention to details Able to multi-task, work under tight deadlines and in as fast paced working environment Strong writing and verbal communication skills
Skills

Roles & ResponsibilitiesThis role required project and MIS handling of client profiles and reviews.Duties & Responsibilities:Working closely with internal stakeholders, Accountable Client Owners (ACOs)/ Sales people and Client On-boarding/ Off-boarding Case Handlers to oversee the front to back pipeline of the client profiles' review process.Managing extensive amount of client data for client and business offboarding reviews and tracking their status.Highlighting/ monitoring/ analyzing topics/issues in order to ensure adherence Read more
to any conditions placed upon the process. RequirementsEducated to Degree level or relevant industry experienceRecommendable to have certain understanding of KYC, Anti-Money Laundering/ Anti-Financial Crime risk management and regulatory environmentsAble to handle extensive interaction with sales people, compliance and senior management and have proven experience of doing so, and are expected to be strong individuals who are able to work under pressure at timesExtreme excellence and proficient skills on using Microsoft Excel and ability to run Macros, build Access dataWorking in large / global corporate environments involving multiple businessesExperience in client on-boarding/off-boardingExperience in understanding the client corporate business and banking services being provided to those clientsExcellent communication, both oral and writtenExcellent and strong skills in overseeing multiple work streams and tasksSelf-assured with sound judgement and a confident mannerIndependent and quick starterDisciplined and diligentAttention to detailCapable to oversee different/ fragmented information sources holistically and compare/bring those analyses together
Skills ResponsibilitiesMonitoring and checking on outstanding transactions Compiling status and management report Maintaining in-house credit control system Liaising with clients / associates / external co-broke agencies on payment matters Ensuring prompt administration of credit collection policies and procedures Working with legal department where required Coordinate monthly debt monitoring and review meeting Handling dispatch distribution Participate and assist in company's monthly ceremonies Review and approve salespersons' transaction submission. Assisting in Read more
any other ad-hoc duties where requiredRequirementsMin GCE 'O' Level / Diploma in Business, Accounting or its other equivalent Minimum 2 to 3 years of experience in Credit Control functions Possess good communications & interpersonal skills Ability to do prompt follow ups and communications to stakeholders Good problem-solving skills – ability to understand and diagnose issues. Computer literate in Microsoft office suite (particularly MS Excel, familiar with formulas such as "match", "vlookup" and "pivot")Preference will be given to candidates who are available immediately or within short notice Other Information Working Location: Toa Payoh Monday to Friday: 8.30am to 6pm Benefits Conducive working environment, comprehensive training will be provided, great career progression, annual leave (up to 21 days), festive leave (extra 3 days' leave to celebrate chosen festive), overseas staff outing, birthday voucher $50, medical and insurance benefit etc. Interested candidates are invited to submit a comprehensive resume, stating the current and expected salary, date of availability via APPLY NOW button.We regret that only shortlisted applicants will be notified.
Skills

Credit OfficerWorking Hours: Mon-fri, Office HoursLocation: Upper ChangiJob Description:- Collection and processing of outstanding AR- Credit & risk management- Monthly/Yearly closing reports- Updating company SOP- Work with internal and external auditorsRequirements:- Minimally diploma in accounting/business administration- 2 years of work experience in AR/Credit Management/Debt collection experience- Prior Experience in FMCG industry will be an advantage- Knowledge in SAP FI-CO- Excellent in Microsoft OfficeInterested candidates please send your resume Read more
to apply14@talentvis.com or WhatsApp to 98273409Jesman Ng Wei Siang (Reg No. R1981431)Talentvis Singapore Pte Ltd EA License No. 04C3537
Skills Mondays to Fridays, 9am to 6pm Nearest MRT: Bugis $2000Job ResponsibilitiesHandles credit control, customers' and company billing process Date entry of orders, invoicing/ credit note issuance, file checking/ closing in Navision system Monthly reconciliation of AR/ AP for finance department Month end duties for reconciliation of bank statements Ad-hoc admin duties assigned by supervisorJob RequirementsMin.Diploma in Finance with minimum 3 years' of experience Prior experience in using Magellan/ Read more
SAP / Navision systems is preferredInterested and qualified applicants, please email your resume in MS Word format to [Click Here to Email Your Resume] Joey Lee Si Hui CEI Reg No. R1877854
Skills Recruitfirst is hiring! You will be outsourced to:Location: Bukit MerahJob Title: Customer Service Officer (Credit Management) Salary: $1850 – 2500 (Depend on exp)Duration: NOW – 1 year contract Working hours: Office hoursJob Description:• Updating payment received into system. • Solving issues related to payment. • Calling customers to follow up on payment. • Generating financial reports.Requirement:• Diploma in Business/ Accounting / Finance• Prior experience working in finance/accounting Interested applicants, please screenshot the ad & Read more
Whatsapp/Telegram Lindy the following details to 83281131 or https://api.whatsapp.com/send?phone=6583281131 - Full Name- Residential Area- Commitment Period- Highest qualification Regret to inform that only shortlisted candidate will be notified. *Singaporean only*LINDY NG WAN FEIOutsourcing Team
Skills