Sign in or register for a JobTech account.
Jobs that require

credit control

skill Roles & ResponsibilitiesLarge commodities companyMarina BayUp to $4,500Responsibilities:Independent responsibility for handling operational treasury matters for a set of banks, including managing banking relationship, monitoring the credit facilities & daily cash positionHandle Bank Account Opening, update of authorized signatories and KYC requirementsPlanning and executing cash transfers and monitoring receiptsLiaise with banks on trade finance transactions, Letters of Credit, trade documents handlingManage and instruct Forex transactions to in-house FX cellGenerating Read more
specified weekly and monthly MIS reportsInterface with Accounts, Corporate finance, Taxation, Legal departments for sharing information on bank transactions, accounting entries, and treasury audit requirementsInterface with subsidiaries globally on funding requirements and cash transfersInterface with the Shared Services team on an ongoing basis for data entry, transaction processing & bank/LC/Loan reconciliationsAny other ad-hoc duties as required RequirementsRequirements:Minimum degree in Banking/Finance/Accounting, with at least 4 years' experience, preferably in an MNC environment/banking industryGood communication skillsExcellent working knowledge of Microsoft Excel & Word, and exposure to Powerpoint preferredAbility to work in a team, as well as handling independent responsibilitiesPossess strong initiative and good interpersonal skills, with the ability to interact at various levels within the organization as well as with external counterpartiesExposure to an ERP environment, such as SAP or Oracle, will be an added advantageInterested applicants, please email a copy of your latest resume.Kimberley Consulting Reg No: 10C5555 Hoe ChangBang EA License: R1435209
Skills

2019-04-02
Skills

Job ResponsibilitiesTo call and follow up defaulters for payment based on aging report Monitor members' payments towards loans. Recommend and propose necessary action for delinquent cases. To handle members' enquiries and other related enquiries.Job Requirements:Minimum diploma with minimum 1 year of relevant experience. Experience in debt collection can be an advantage. Self-driven, patient, meticulous and analytical. A positive team player with good negotiation and communication skills. Read more
Customer- oriented and confident in handling customer enquiries Able to work under pressure. Proficient in MS Office.
Skills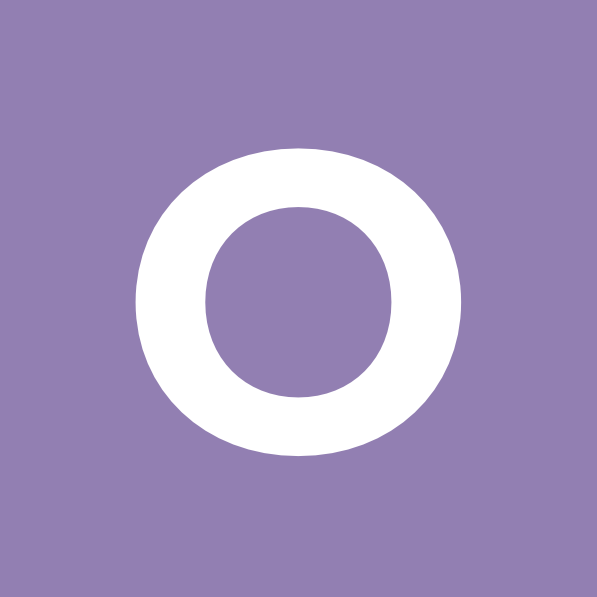 Roles & ResponsibilitiesRoles & Responsibilities:•Actively acquire and prospect new Premier Banking customers, develop and strengthen their relationships with the Bank in accordance with relevant business goals.•Contribute to the bottom-line of Premier Banking through the accomplishment of profit and growth targets.•You will ensure superior customer service thereby contributing to the overall customer experience of Premier Banking.•Conduct all required KYC, AML procedures and documentationRequirementsRequirements:•Minimum 2 years of excellent acquisition sales, Read more
business development experience or works in the banking and financial services industry, preferably in managing the affluent segment.•Tertiary Education, preferably Bachelor's degree.•You must exhibit strong interpersonal, communication skills and good at tele-consulting.•Highly driven and positively motivated.•Polished and mature to handle the affluent market segment•It is essential for candidates to possess the initiative, drive and ability to work independently and in a team*Li-JY
Skills

JOB DESCRIPTIONHandling of credit control function Handles Customers' & Intercompany Billing Process Data Entry of all orders/billings/credit notes to UBS Accounting System Prepare monthly reconciliation of accounts receivables sub-ledger to general ledger Weekly forecast of AR Collection Assist in month end closing activities (Preparation of Balance Sheet Schedules, Bank Reconciliation, Stock Reconciliation)Assist in any ad-hoc duties assigned by Finance Manager.REQUIREMENTSAt least Diploma in Accounting or equivalent Minimum 3 Read more
years of related experience in Finance / Accounting Related Discipline Proficient in Microsoft Office Software, UBS Accounting experience is an advantage. Possess strong interpersonal and communication skills, fluent in English & Mandarin. Preferably with experience in Construction Sector Good Team Player Only Singaporean can apply Working hours: 5.5 Alternate Saturday - 9am – 6pm (Mon-Fri), Alternate Saturday 9am – 1pm.
Skills Functional area: Corporate Banking, SingaporeEmployment type: Full-timeJob Type: PermanentAs a member of the Network Credit Analyst (NCA) team which sits in Corporate Banking S'pore (CBS), you are primarily responsible for conducting credit analysis on existing portfolio of CBS. Key responsibilities will include preparing Executive Summary/Credit Approval Summary, credit risk ratings of accounts, constant review and monitoring of accounts, making credit variations/exception recommendations and report preparation. The other responsibility Read more
is to assist overseas GRMs in preparing Executive Summary/Credit Approval Summary for new and existing cases whereby CBS is the lending unit. The role would also provide an opportunity leading to a career as relationship manager if you possess strong client relationship management skills and aspire to build a sales-oriented career.Requirements:Degree in Business Administration, Accountancy, Banking & Finance with minimum 3 years of experience in corporate credit analysis, corporate sales or relationship management experience Strong analytical skills with good grasp of financial analysis and ability to understand risk drivers of the corporate marketExcellent written and oral communication skillsPresentable, dynamic, dedicated, self-driven and highly motivated
Skills

Roles & ResponsibilitiesRole Description:The Professional Services Consultant has good deep understanding of Accuity's Fircosoft solutions and the compliance arena. The Professional Services Consultant will participate in the implementation of solutions internationally in Tier1 to Tier3 clients and will lead projects for those financial institutions. This individual will be responsible for all phases of the clients' projects including preparation, implementation, configuration, data review, training and handover to other teams.Travel:The Read more
Professional Services Consultant will be required to travel within the APAC region and potentially globally depending on the project needs.Key Responsibilities:Project Management:Ensures work is well defined, changes to requirements are managed, issues arising are tracked and dealt with in a timely fashion, customer satisfaction is attended to throughout the engagement.Prioritizes own and team's work. Anticipates consequences of actions, potential problems and opportunities for change.Oversees the planning, development and installation of Fircosoft products to meet the clients' business needsProvides leadership in project situations especially during customer crisis.Organises project workshops and agrees project objectives.Makes sure that all the aims of the projects are met.Makes sure the quality standards are met.Updates and maintain information on all company databases and systems, including billing, expenses, resource bookings and full project history.Uses the provided tools to keep track of people and progress and report it accordingly.Keeps senior managers and clients up to date with progress and resources necessities.Communicates with the Product team when needed.Shares lessons learnt within the team and department and provide internal trainingFunctional Analysis:Shows a good understanding of compliance and sanctions risk management, relating it to product and service within the firm.Understands customer use cases and requirements and in turn apply best practices for those customer implementations.Investigates and analyses client business activities and processes to make them more efficient and compliant through the use of Fircosoft solutions.Understands and assists in the implementation of various Sanctions requirements.Performs the functional customization of the solution.Organises and executes deep business focused health checks and audits for clients.Actively participates in external and internal trainingTrains the end users.Assists during presales RFI/RFP processes, answering to compliance requirements.Implementation:Delivers, installs and configures of all Fircosoft applications to specified requirements and provide technical training and transfer of knowledge.Is a technical expert in Accuity's Fircosoft products.Has a very good knowledge in third party software interfacing with Fircosoft solutions.Determines the types of products and services required by clients.Troubleshoots customer issues during implementation.Aids with the development of strategies for the improvement of implementation process, services and standards.Maintains strong client relationships through regular close contact which includes regular face-to-face meetings, telephone and email communications.Organises and executes deep technical and product health checks and audits for clients.Interacts with the Sales and Pre-Sales teams, including communications with prospects and the tendering and demonstration process.Assists during pre-sales RFI/RFP processes, answering to technical requirements.Assists in maintaining the correct level of Helpdesk Support when required.Owns and coordinates quality reviews – escalating issues appropriately and prioritising remediation activities.Tracks incidents through incident tracking system.Ensures proper hand over to the support.Business Relationship:Works closely with other teams to collect data and assess the current situation.Supports sales efforts to grow the business.Keeps knowledge up to date of the Sanctions market and meet training targets. RequirementsBusinessUniversity or Bachelor's degree or equivalentProject Management skill and experienceMS Office expertise, including PowerPoint skillsTechnicalKnowledge of Unix and WindowsKnowledge of RDBMS & SQL relationship databaseKnowledge of IBM MQ – queueing systemConfiguration of Webservers: WebSphere, WebLogic and Apache Tomcat – at least one.Experience with Swift and other banking format is a plusKnowledge of Three Tier architectureExcellent troubleshooting skillsLanguagesEnglishMandarin speaking and writing is a strong plus as you may be required to work with China based clients.InterpersonalHighly motivated and inquisitiveNaturally pro-active with great sense of initiativeTeam player & Client focusedExcellent-analytical skills-communication and presentation skills-organisational, time management and planning skillsDesirableMinimum 2 years of technical implementationExperience in a multinational and multi-cultural environmentAffinity or experience with Compliance, CFT (Counter-Financing of Terrorism), AML (Anti-Money Laundering), or KYC (Know Your Customer)Understanding of financial industry and knowledge of payment standards (SWIFT, SEPA, etc)Knowledge of Business Intelligence tools (Business Objects, etc) is a plusExperience in a multinational and multi-cultural environment
Skills Roles & ResponsibilitiesProvide Business Analysis and Design expertise to enable delivery of the COLT programme and workstreams* Identify and detail related business requirements and process design* Collaborate across multiple work-streams to support and drive business delivery from conception through to implementation* Documentation of relevant analysis artifacts as required by project governance* Support functional design, testing and deployment of change initiatives* Develop a detailed understanding of all areas of Read more
the Group CLM Policy and Procedures* Support requirements gathering and produce analysis artifacts to drive change initiatives: operating model, process maps and business requirements* Review functional specifications to ensure alignment with operating model design* Assist with the roll-out of releases, including User Acceptance Testing (UAT), User Verification Test (UVT, as part of Project go live* Support the engagement of key stakeholders across client facing divisions, Legal and Compliance and Financial Crime Risk, etc.* Support relevant Working Groups* Occasional need to work on weekends to support testing and go live activities* Effectively manages relevant business stakeholders across the end-to-end Client Lifecycle, including Relationship Managers, Product teams, COBAM and CET* Effectively manages relationship across work-streams: Business Analysts, Change Management, Project Managers, Policy Implementation and Product ManagementOur Ideal Candidate* Experience as a Business Analyst, Change Analyst or Process Analyst on a relevant project* Weighs up benefits of short term tactical and long term strategic options to ensure solutions are delivered to the appropriate scale, scope and timing* Knowledge of both Waterfall and Agile Project Management methodologies* Knowledge of the regulatory environment and the ongoing developments* Process, commercial and operational awareness needed to develop appropriate solutions.* Ability to take initiative, identify opportunities and work with minimal management oversight* Interpersonal skills in networking, influencing and decision taking* Subject matter expertise in Client Lifecycle Management and Client Due Diligence systems and process* Strong communication skills - oral, written and presentation* Knowledge of CIB, CB and BB business segments, client types and product offeringsRequirementsProvide Business Analysis and Design expertise to enable delivery of the COLT programme and workstreams* Identify and detail related business requirements and process design* Collaborate across multiple work-streams to support and drive business delivery from conception through to implementation* Documentation of relevant analysis artifacts as required by project governance* Support functional design, testing and deployment of change initiatives* Develop a detailed understanding of all areas of the Group CLM Policy and Procedures* Support requirements gathering and produce analysis artifacts to drive change initiatives: operating model, process maps and business requirements* Review functional specifications to ensure alignment with operating model design* Assist with the roll-out of releases, including User Acceptance Testing (UAT), User Verification Test (UVT, as part of Project go live* Support the engagement of key stakeholders across client facing divisions, Legal and Compliance and Financial Crime Risk, etc.* Support relevant Working Groups* Occasional need to work on weekends to support testing and go live activities* Effectively manages relevant business stakeholders across the end-to-end Client Lifecycle, including Relationship Managers, Product teams, COBAM and CET* Effectively manages relationship across work-streams: Business Analysts, Change Management, Project Managers, Policy Implementation and Product ManagementOur Ideal Candidate* Experience as a Business Analyst, Change Analyst or Process Analyst on a relevant project* Weighs up benefits of short term tactical and long term strategic options to ensure solutions are delivered to the appropriate scale, scope and timing* Knowledge of both Waterfall and Agile Project Management methodologies* Knowledge of the regulatory environment and the ongoing developments* Process, commercial and operational awareness needed to develop appropriate solutions.* Ability to take initiative, identify opportunities and work with minimal management oversight* Interpersonal skills in networking, influencing and decision taking* Subject matter expertise in Client Lifecycle Management and Client Due Diligence systems and process* Strong communication skills - oral, written and presentation* Knowledge of CIB, CB and BB business segments, client types and product offerings
Skills

2019-04-02
Skills