Sign in or register for a JobTech account.
Jobs that require

critical thinking

skill

Partner closely with cross functional teams to assess business needs, identify gaps and opportunities to apply data analytics and prioritize actionable, high-impact insights across Treasury and Market Operations teams.
Perform full life-cycle of Data Analyst activities, including conceptualization to operationalization. Provide critical thinking to look at numbers, trends, and data and come to correct conclusions based on the findings.
Present key findings to senior management and/or other stakeholders with actionable recommendations.
Define data sources and requirements, design and implement processes and models for complex, large-scale datasets used for predictive modelling, data mining, and research purposes.
Lead ideation, experimentation, hypotheses formulation and testing
Use Business Intelligence Tools to design analytics dashboards for management. Develop dashboard visualizations, metrics, KPIs; establishing baselines and targets
Develop the abilities of data champions and analysts within the TMO teams to mentor, build new capabilities, support/contribute to thought leadership and build out new skills in the creation of high quality models, analytics, and visuals.
Requirements:
A university degree or higher in applied statistics, data mining, machine learning, computing or related quantitative discipline.
Min 8 years relevant working experience
Proven ability in structured problem solving, data-driven analysis, real time analytics, and deriving actionable outcomes with large datasets
Advanced data analytics and modeling ability with high proficiency in developing applications in Qlikview and other business intelligence tools
High proficiency in Microsoft Excel, MS Access and VBA required
Proficiency in R and Python is an added advantage.
Experience with human-centered design, experimentation and A/B testing
Experience in bank operations preferred but not compulsory.
Skills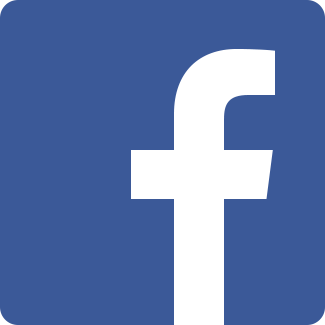 Facebook's mission is to give people the power to build community and bring the world closer together. Through our family of apps and services, we're building a different kind of company that connects billions of people around the world, gives them ways to share what matters most to them, and helps bring people closer together. Whether we're creating new products or helping a small business expand its reach, Read more
people at Facebook are builders at heart. Our global teams are constantly iterating, solving problems, and working together to empower people around the world to build community and connect in meaningful ways. Together, we can help people build stronger communities — we're just getting started. RESPONSIBILITIESLead a local team of technology operators assessing technology issues within the suite of products supported by the Global Security Technology Operations Center.Provide guidance to Global Security Operations managers and teams regarding the impact and resolution of issues affecting applications that are utilized across the Facebook footprint for security operations.Understands and applies comprehensive knowledge of security suite of applications, troubleshooting, managing large and small scale issues, teaches others.Actively involved in interviewing and on-boarding of new employees and contributes to setting team goals and direction.Plans, executes and evaluates complex assignments.MINIMUM QUALIFICATIONS5+ years of technology experience support in a production support, Operations or Help desk2+ years of supervisor or lead experienceExperience managing workload distributionExperience monitoring team performance, strengths and weaknessesExperience working with vendor managers and integratorsExperience working with end-users, infrastructure, IT support, management, network teams, field teams in production support environmentMust be able to read write and speak EnglishKnowledge of security systems such as Genetec, CCure, Access Management, badge printingPREFERRED QUALIFICATIONSBachelor's DegreeServices, server and operating system managementNetwork management understanding a plusSecurity operations, or help desk experience a plusPossess great interpersonal, collaboration, and problem-solving skillsStrong critical thinking skills with the ability to focus on troubleshooting problems
Skills Contract Monday to Friday (8am – 5:30 pm) Location: Ang Mo Kio/ Harrison Road Salary: Up to $3,500Job Responsibilities:Create PO, PR and support filing and update of manual report Provide Procurement support to operations in sourcing, tendering, evaluation, contracting and contract management. Work closely with Users and Program managers to understand their requirements, formulating procurement approaches and appropriate strategies for the purchases. Liaise with vendors for all Purchase Read more
Order matters. Perform checking and controlling in various area to ensure compliance with Group policies and internal audits.Period:ContractLocation:Ang Mo Kio/ Harrison RoadWorking Hours:Monday to Friday (8am – 5:30 pm)Salary:Up to $3500Requirements:Diploma/degree holder 2 to 3 years experience Possess critical thinking skills Hands on SAP Knowledge preferable Proficient in Microsoft Excel and WordInterested applicants, kindly email your detailed resume (MS Word format is preferred): [Click Here to Email Your Resume] (Reg No: R1107386) Please ensure that applications sent through email are no bigger than 1Mb. We thank all applicants for your interest but regret to inform that only shortlisted candidates would be notified. Success Human Resource Centre Pte Ltd (EA License Number: 97C4832) 1 Sophia Road, Peace Centre, #06-23/29 Singapore 228149 T: 6337 3183 | F: 6337 0329 | W: www.successhrc.com.sg
Skills Job DescriptionYou will provide support in activities concerning cost & management accounting. You will prepare timely and accurate performance reports; and develop systematic procedures and controls to facilitate pro-active management of departmental performance. You will also liaise and communicate with various stakeholders for the provision of accurate costing information for Casemix funding as well as procedure/product pricing.Job RequirementsRequirementsDegree in Accountancy or equivalent with at least 3 years' experience Read more
in accounting and management reportingProfessional, self-motivated team player with strong critical thinking and analytical skillsGood interpersonal and communication skillsHighly adaptable to change and keen to develop a career in a growing new healthcare organisationRelevant experience in public hospital financial costing will be highly advantageous.
Skills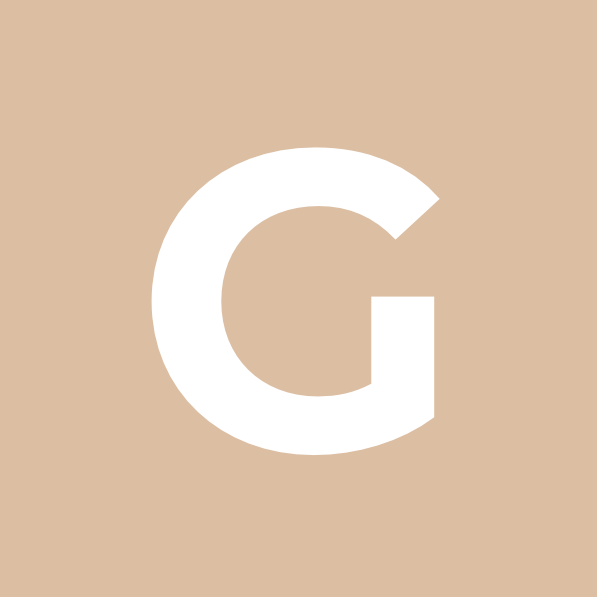 Glyph is a membership programme making premier holistic education accessible and affordable, to kids and youths from challenging communities.What keeps us busy are weekly organization of activities, workshops and programmes which are non-academic in nature, designed to foster critical thinking capabilities and build creative capacities.Our work is focused on equipping our community with future-ready skill sets, general knowledge and life skills, as well as personal qualities which will Read more
help these young budding world-changers, get out there and succeed in their endeavors.Above all, we stick true to our mission to cultivate Social & Cultural capital through exposure to empower social mobility for the masses, and the communities who need it the most. To the unknowing public, Glyph might just be another event organizer, however to our members we want to stand for something in their lives and all their endeavors.A symbol of Strength and Courage. That's why we are called Glyph.Vision – Asia's New Economy for the People, by the People Mission – Accelerating Social Mobility, Enhancing Standard of Living Values – Gratitude, Persistence, PragmatismOur team at Glyph embody 4 characteristics that keep us motivated and excited about what we are doing. We call these the 4 D's. Driven Drive, lies at the core of Glyph. Regardless of your background, education or past; there's nothing you can't achieve if there's this persistent energy within you to learn, inspire and succeed. Disciplined No one likes supervision or micro-management. Neither do we; we believe people are the best versions of themselves when they are trusted to do their best work and to exercise restraint when given autonomy. Dependable People need to know that you've got their backs. Especially when it comes to crunch time, when it counts, you're at their sides, smashing through bricks and stone every step of the runway. Diverse Be it a lawyer who became a chef's apprentice or a doctor who chose to be an artist; we celebrate life and people from all walks of it. We believe in taking a chance on people who took the path less travelled, for it's the experiences and circumstances along the way that shapes the individual. www.facebook.com/Glyph.asia www.Glyph.asia JOB DESCRIPTION & REQUIREMENT: This role would require a highly independent, self-motivated and enthusiastic team player. As evident from the job title, there are many roles to be filled within the team and we split the work based on what you're able to do. We are a small cohesive team, heavily bootstrapped and requiring every member to pull their own weight. The roles within the team covers:Research Partner Acquisition & Management Marketing Campaigns & Recruitment Drives Member Acquisition & Management Customer Service Sponsor Acquisition & Management Event Planning & Management Social Media Content and Engagement WordPress Development and Design ProcurementCertain skill sets which are compulsory would be Microsoft Office and Googling for information. Emotional empathy coupled with great interpersonal skills would take you a long way in this team and the communities we engage with.Technical and design skills are a huge plus and will earn you brownie points. We are not looking for qualifications but rather people with the right attitude and are aligned with our Vision, Mission and People Culture.If you feel being in a Social Enterprise is where you're meant to be, kindly write in to [Click Here to Email Your Resume] and let us know why you'll be a great addition to the team.
Skills About UOBUnited Overseas Bank Limited (UOB) is a leading bank in Asia with a global network of more than 500 branches and offices in 19 countries and territories in Asia Pacific, Europe and North America. In Asia, we operate through our head office in Singapore and banking subsidiaries in China, Indonesia, Malaysia and Thailand, as well as branches and offices. Our history spans more than 80 years. Over Read more
this time, we have been guided by our values — Honorable, Enterprising, United and Committed. This means we always strive to do what is right, build for the future, work as one team and pursue long-term success. It is how we work, consistently, be it towards the company, our colleagues or our customers.About the DepartmentThe Technology and Operations function is comprised of five teams of specialists with distinct capabilities: business partnership, technology, operations, risk governance and planning support and services. We work closely together to harness the power of technology to support our physical and digital banking services and operations. This includes developing, centralising and standardising technology systems as well as banking operations in Singapore and overseas branches.Job ResponsibilitiesTeam member of information security risk assessment section with focus on project security risk assessment and application security area. Develop, drive and constantly improve security review processes to identify the risk throughout the lifecycle covering different layers of technology architecture. Lead the risk assessment, tracking and periodical review of the deviations identified during the ISRA. Review individual projects as well as to assess overall security posture holistically. Work closely with business to ensure security is a priority. Provide regular update to stakeholders about the risk identified during the ISRA process. As security SME, provide advisory to rest of IT teams to strengthen security controls. Maintain awareness of security trends covering both new threats and technologies in order to understand the risk and better safe guard the organization. Evaluate security solutions/processes when necessary.Job RequirementsDegree in Computer Science, Computer Engineering, Software Engineering or related discipline At least 12 years of IT experience, in which over 6 years are in the capacity of information security risk assessment or security architecture, preferably in a large BFSI environment. Deep understanding of most of security technology domains. Solid application security know-how, preferably banking applications. Familiar with the regulator requirement related to the information security areas. Good understanding of the key aspects of IT which includes strategic planning, application implementation & support, IT Infrastructure, Vendor & Contract Management, IT audit, IT governance, Risk management and business continuity planning. Proficient in risk management concept and practices. Keep up-to-date knowledge of security trends. Ability to lead change, and to adapt quickly to changing priorities. Ability to identify and improve on work & process inefficiencies. Relevant certification such as CISSP, CSSLP, CISA, SANS, Microsoft, ITIL Foundation, would be advantages. Strong analytical and critical thinking skills and meticulous attitude. Able to work independently or in a team with minimal supervision. Excellent communication, writing and presentation skill.Be a part of UOB FamilyApply now and make a difference.
Skills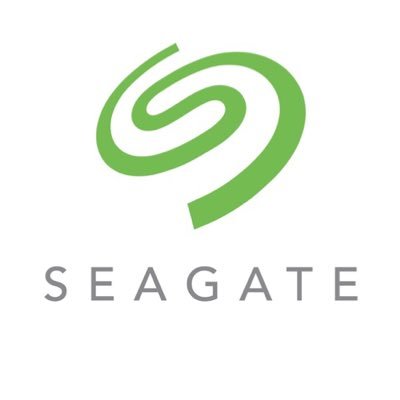 184432 Senior Security Firmware Engineer (Open) Seagate is seeking candidates in the exciting and rapidly growing field of security and storage security.  Successful candidates will join a worldwide team architecting, developing, and deploying storage security products across the Seagate market space. Take this opportunity to grow your career and join the Seagate Security Engineering Team leading the storage security industry. The successful candidate will be part of Seagate Read more
Security Engineering team in Singapore. This role will focus on Security Firmware and Architecture development. The candidate should demonstrate good judgment in selecting methods and techniques for obtaining architecture and firmware solutions. Normally receives little instruction on day-to-day work and general instructions on new assignments. Requirements: Demonstrated programming capabilities in one or more languages such as C, C++, assembly, Python, etc. Demonstrated problem solving capabilities and able to readily applies critical thinking. Experience of micro-controller and its interaction with firmware. Experience using firmware and hardware development tools (emulators, trace, version control, oscilloscopes, compilers, linkers, and analyzers). Self-motivated and be able to comprehend and apply new knowledge quickly and effectively on the job. Demonstrated communication skill and ability to articulate technical issues. Willingness to learn and achieve results through a multi-disciplined, worldwide organization. Ability to travel internationally. Degree in Engineering Preferred qualifications: Experience and knowledge of cryptography with strong interest in its industrial application. Familiarity with security and storage security protocol standards (TCG, NIST, ISO, CC, FIPS, etc.) will be added advantage Experience and knowledge of storage drives will have added advantage Job Family: Engineering Professional
Skills

Roles & ResponsibilitiesAssist in development of stakeholder-ready presentationsConduct quantitative analysis to extract compelling, actionable insights with commercial mindsetResearch, compile and analyse statistics and diligently handle specifically assigned projectsAbility to read and interpret business presentations, financial / business reports and preparation of decks for Management meetingsKeep management abreast of critical information about the businessHandle confidential information as well as formulate follow up proceduresApply critical thinking and creatively to deal-making Read more
with business partners and key stakeholdersHigh performer with a strong work ethic in both traditional and digital media environmentsCurious and enthusiastic about the vibrant media and digital landscapeSeek to make an impact and not afraid to challenge the norm RequirementsBachelor degree in Business Management or equivalent studies3 years of related work experience in strategy consulting, investment banking, private equity venture capital or internal strategy roleExcellent communication, oral and presentation skillsGood positive working attitude with the commitment to achieveIndependent with initiative & creative problem solverCredible in maintaining confidentialityStrong attention to detail and analytical skillsFamiliar with MS Excel / MS Powerpoint/ Financial ModellingAble to work in a dynamic environment and meet tight deadlinesPreferably have prior related experience working in TMT domain
Skills

Roles & ResponsibilitiesData Analyst at Traveloka is at the forefront of using data for building value by discovering insights about businesses, product conversions, market behaviors, and others. You will be defining, collecting, processing, analyzing data across divisions and work with teams for driving the company, its products, and its operation forward through data.RequirementsWe are looking for someone with:Passion in data analysis, mathematics, statistics, modeling, or pattern recognitionStrong business Read more
acumen, able to translate data to business insightsKnowledge in data structures and algorithms for processing large data8+ years of experience in data modelingStrong analytical, mathematical, and communication skillsCritical thinking and strong attention to detailsBachelor's degree in technical major is preferred
Skills
Roles & ResponsibilitiesThe successful candidate will work with Matthias G. Wacker on the characterization of nanoformulations under a project on "Exploring the design space for particle-based drug delivery applying in vitro and in silico methods".The main responsibilities of the position include:Synthesis and in vitro characterization of nano and microformulationsProtein analytics and media developmentIn silico modellingDocumentationAdministrative duties and organization RequirementsQualifications / Discipline:Master of Science in Pharmaceutical Sciences or equivalentPhD Read more
in pharmaceutical, biochemical or chemical sciences or equivalentSkills:Ability to collaborate with partners from the industry (obtained by some industry-related experience, internship etc.)Willingness to integrate into a collaborative research environmentGood team workStrong organisational skillsProactive way of workingCritical thinkingExperience:Experience in nanotechnology-related drug deliveryCharacterization of proteins (e.g. SDS PAGE, Western Blot) and small molecules (e.g. HPLC)Characterization of nanosystems (e.g. DLS, release testing, NTA, electron microscopy)
Skills