Sign in or register for a JobTech account.
Jobs that require

critical thinking

skill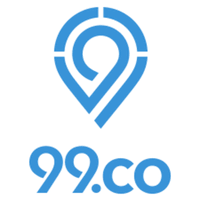 99.co is looking for a Data Analyst to join our diverse team of people who are passionate about taking the real estate industry properly into the age of technology through innovation and a desire to solve its multitude of challenges.

A numbers person, a communicator and a storyteller all in one, the analyst would partner closely with the product team to identify new opportunities and translate data to useful and actionable insights; steering and guiding the company in making an effective product and business decisions.

What you'll do:
Take ownership in delivering prompt, accurate and reliable data analysis in your area of ownership
Partner closely with product and business teams on strategic deep dives, plan data metrics, and ad-hoc data requests
Identify, analyse, and interpret trends or patterns in complex data sets
Source and analyse consumer and agent behaviour data to help us improve existing algorithms
Partner with business leads to understand, predict and provide solutions for the respective teams' data needs
Locate and define new process improvement opportunities
Taking lead on projects, as needed.
What you are/have/will be:
2-3 years of working experience in a Business Intelligence or Analytics role is highly preferred, exceptional fresh graduates will be considered
Proficiency in SQL is a must
Familiarity with Python and R is a +
Ability to embrace both the charms of individuality and teamwork
Strong critical thinking with the ability to organise and prioritise data requirements and needs from business stakeholders in a logical manner
Detail oriented and able to work efficiently in a fast-paced team environment
Excited in learning new technologies and translating data into business solutions
Detail-oriented or someone who reads everything and will paste an html peace character somewhere in your application ;)
Skills
Key Responsibilities Understand the key business drivers, taking a holistic view of business needs, gathering business requirements, identifying opportunities, and implementing effective and efficient business solutions. Critically evaluate information from multiple sources, determining and effectively representing information at appropriate levels of abstraction, reconciling conflicts, and gaining consensus to establish true business needs. Participation in the RFP / vendor selection process, and understanding each of the business use Read more
cases that will need to feed into it Participation as the Product Owner (Business Analyst), in the full suite of Agile ceremonies, acting as the voice of the business, empowered to take decisions on prioritization of the requirements backlog Manage the technology team interface, liaising with technology teams continuously to ensure clarity on business requirements, and working with development leads to ensure business requirements are met in solutions design, development and delivery. Contribute to an Agile iterative implementation strategy / commercialization approach across global geographies and multiple business units. Manage User Acceptance Testing, and support implementation and post go-live issue resolution. Manage functional testing of systems before releasing to UAT for user testing Ensure key delivery / implementation risks and issues are identified, and support establishment of appropriate mitigation / action plans throughout. Communication and training needs analysis, providing content and context for user guides and other training materials, delivering the same to end users. Key Requirements/Skills Experienced in eliciting requirements using interviews, workshops, and document / business / task / workflow analysis, Agile Systems development lifecycle experience preferred, where candidate has acted in a Product Owner role. Strong analytical and critical thinking abilities, detail orientated and proficient with highly structured approaches aligned with project / change management best practices. Excellent communication skills, both oral and written, with an ability to interact with cross-functional stakeholder representatives. A proven track record of effectiveness working within small, multi-functional teams. Job holder must have good business knowledge and understands how insurance systems support the various demands of the GI and health insurance business including the business operations, products, processes and the relevant technology and systems that are required to support it. Preferably with Personal Line Insurance, Distribution channel, Financial and/or Reinsurance domain knowledge. Degree or diploma qualified, ideally in a Business or Technology discipline.
Skills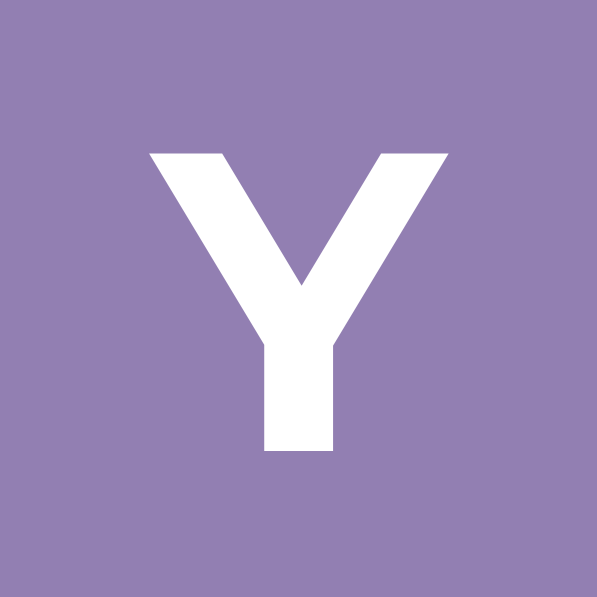 $3,200 - $4,200 a monthPermanentYCH Group is looking for a passionate and dedicated individual who is keen to join a growing and expanding organization within the supply chain and logistics industry, and will play a paramount role in all talent recruitment and engagement initiatives for YCH operations departments.In this role, the successful candidate will be responsible for:Partner closely with the business operations to understand their requirements and recruitment Read more
needs (taking in-depth job briefings and building robust, consistent job specifications with relevant competencies and indicators).Actively search for top-tier passive candidates to build a strong network of talent pool.Connect and engage with qualified candidates to develop a strong talent pipeline for YCH in operational positions in our business operations functions through various channelsExplore recruitment fairs with government agencies and universities.Manage YCH Talent email portal to capture interested qualified candidates.Manage full-cycle recruitment efforts for all vacancies (candidate sourcing, interview process management, offer management)Reference Checks, Salary Benchmarking, Work Pass Applications (if applicable), Contract Signings, On-boarding orientations.Explore new working relationships with recruitment agencies and manage the negotiation of Recruitment Service agreements at a group level, in compliance with company standards.Manage all existing recruitment channels and job portals.Strengthen partnerships across the HR functions to deliver value added services to both corporate and operations department by aligning business objectives.Assist in logistics project implementation (Human Resource Planning)Analyze trends and metrics in partnership with the management to develop recruitment solutions, programs and policies.Work closely with management and employees to improve work relationships, build morale and increase productivity and retention.Develop contract terms for new hires, transfers and promotions.Champion employee engagement activities with other HR functions as part of employee retention strategies.The suitable candidate should also posses the following requirements:Possess a Bachelor's Degree in Business Administration or equivalentAt least 3 years of HR experience, including HRIS managementRelevant work experience in the manufacturing/logistics industry would be an advantageGood understanding of HR policies, process review, design and systemsVibrant personality with a natural flair for interacting with people at all levelsActive team player, confident, creative and resourcefulHave a strong affinity for critical thinking, hands-on execution, problem-solving, and result orientationDemonstrate exceptional communication competency, both oral and written, in a diverse culturePassionate about recruitment, people, culture, and serviceInterested candidates are welcome to apply, and to submit a comprehensive resume with notice period, last/current drawn, expected salary and reason for leaving stated to speed up the application process.We regret that only shortlisted candidates will be notified. Thank you for applying.Job Types: Full-time, PermanentSalary: $3,200.00 to $4,200.00 /monthExperience:HR recruitment: 2 years (Required)
Skills
Roles & ResponsibilitiesArmour Publishing Pte Ltd is committed to publishing quality books across a variety of genres comprising Christian, General, Children's and School/Education. We publish physical books and books in digital formats. We are proud to adopt the tagline 'Books with a Purpose'.Job DescriptionYou will lead, plan and direct a committed team through innovative publishing opportunities to help adults, youth and children achieve their life goals and lead Read more
purposeful lives.We are looking for someone who is business-driven, demonstrate leadership, and can effectively lead and manage a team of highly creative, energetic and result-oriented staff in the role of Managing Director.The Managing Director will be responsible for formulating and directing the company's strategy in line with the vision, mission and organisation culture of Armour Publishing. In addition, the Managing Director will lead the publishing, sales, operations and finance team to achieve the set budgeted goals.Your contributions to the team include:Establishing the company's strategic goals and formulating plans to meet targets and deliver value to shareholdersManaging the company's resources efficiently and effectivelyGuiding and mentoring your direct reportsImplementing the company's policiesCreating initiatives to enhanced business opportunities in a changing business environmentLiaising with the Board of Directors to align business vision and directionsRequired Qualifications and SkillsMature and driven with at least 5 years of management responsibilities and supervising departmental managersStrong leadership ability with organisational, analytical and critical thinking skillsPrior work experience in school education, publications and EdTech is preferredStrong motivation to succeedPassion for developing peopleStrong work ethic and personal integrityA strong communicator, both written and spokenPlease submit your application to:HR ManagerArmour Publishing Pte LtdBlock 1003, Bukit Merah Central,#02-07, Singapore 159836or email to [Click Here to Email Your Resume]RequirementsRequired Qualifications and SkillsMature and driven with at least 5 years of management responsibilities and supervising departmental managersStrong leadership ability with organisational, analytical and critical thinking skillsPrior work experience in school education, publications and EdTech is preferredStrong motivation to succeedPassion for developing peopleStrong work ethic and personal integrityA strong communicator, both written and spoken
Skills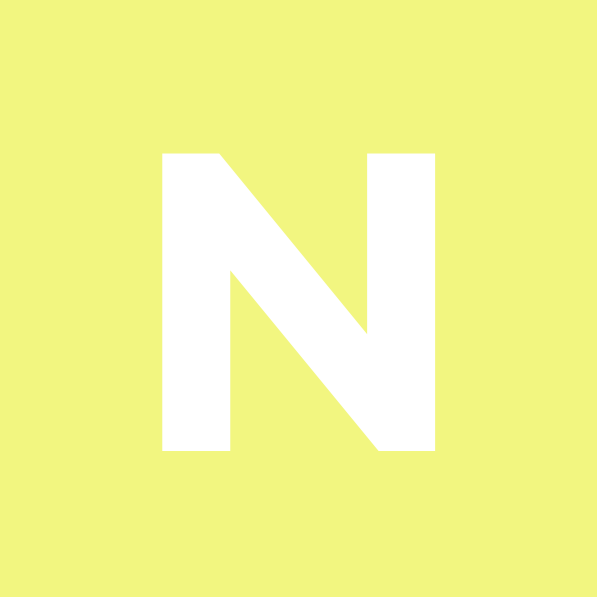 Roles & ResponsibilitiesIt's an amazing time to join Netflix as we continue shaping the future of global entertainment. As Netflix expands globally, we look for the best and brightest talent to scale with and contribute to our growth. That's where you come in.We are seeking a Tax Analyst to join our growing Asia-Pacific (APAC) Tax Team based in Singapore, providing APAC tax planning and analytical tax support related Read more
to our business operations. The ideal candidate will have excellent organization, communication and analytical skills as well as strong attention to detail, with the ability to meet deadlines and prioritize tasks.RequirementsResponsibilities:Provide support in partnering with cross-functional teams (legal, finance, treasury, public policy, etc.) and liaising with external advisors on APAC tax projectsAssist in corporate tax analysis and provide support in the development of business operations in APACReview tax terms of contractsResearch on tax issues, prepare technical documents and assist on tax projectsAssist in monitoring the latest tax legislative developments and support relevant tax policy efforts in the regionAssist in gathering data for transfer pricing compliance, editing and reviewing transfer pricing documentation relating to the region as required by the US transfer pricing teamGather data and prepare responses to support in tax audits within APAC, as required and in collaboration with the finance teamAssist in tax compliance work when required by the finance teamQualifications:Bachelor degree in Accounting or EconomicsCA / CPA preferred but not required3-5 years of tax consulting experience in APAC. A combination of public accounting and commercial (ideally, technology or entertainment) experience is preferredExposure to international tax and basic transfer pricing principles is a plusSelf-starter with strong organisation, critical thinking skills and good judgmentAccustomed to juggling multiple projects, prioritising, and producing high quality work products in a fast-paced, dynamic environmentGreat communicator with strong oral and written communication skills to effectively build relationships cross-functionally and interact with external advisorsFluent in English; other regional languages are helpfulWilling to travel for work and work across time zones to collaborate with our global officesThe ideal candidate will work as part of a high performance culture built around freedom and responsibility. Learn more about the Netflix culture and the business opportunity available in this role at jobs.netflix.com.
Skills Roles & ResponsibilitiesAs a Product Manager you will be responsible for executing the product strategy, developing innovative digital products, defining the ideas with relevant stakeholders, aligning the needs and objectives of the company, our audience and customers and driving execution of these ideas.ResponsibilitiesIdentify market opportunities and define product vision and strategy of her product area. Co-develop with the Chief Product Officer, co-own the vision, strategy and goals of Read more
our digital media productsOperate autonomously and takes frequent self-initiatives to resolve product problems, business problems and process improvements.Create product roadmap and vision for her product area for at least over a year. Also motivate and inspire all working teams like engineering, UX, DS etc. to execute on her product vision.Be able to operate in LEAN, Agile product development environmentCommunicate the product vision, strategy and goals succinctly to stakeholders across interdependent groups in the organization & external partners - on the value and impact of the product to the bigger company strategy and directionAble to determine viability of new initiatives and understand cross-functional requirements; lives and breathes data, analytics and problem solvingOwn end to end product launch & GTMKnowledgeable and able to work with multiple functional teams such as product management, program management, engineering, UI, sales, customer support, finance or marketing.Ability to bring consensus in situations where there is disagreement or conflicting priorities among key stakeholders.Able to manage and influence key stakeholders on new product ideas and independently drive product adoption. Strong influencing skills and negotiation skills.Able to mentor and guide Junior PMs. Provide coaching to others to develop their skills and knowledge on their jobs to enhance performance.Take interviews and help in hiring RequirementsAt least 8+ years of Product Management experience in agile / lean environmentPrior background in technology is preferred; MBA is added bonus.Track record of successfully building and leading digital products, preferably with some startup experienceIndependent, confident and comfortable engaging all levels of stakeholdersA strategic thinker with ability to function in a results oriented, data-rich, and metrics driven environmentBe a hustler and have excellent problem solving skills ; dynamic and charismatic with remarkable critical thinking skillsWorks by influence, data, logic and reasoning
Skills

Job descriptionThe Accelerated Career Program (ACP)is an enhanced management development programe, designed for candidates to be groomed into our future Agency Development Manager within a span of 12 months. Strategically implemented to give participants the best hands-on training experience and knowledge, which encompass the fundamentals for a successful managerial career position with us and for the individual.You will undertake several objectives that will enable you to discover our Read more
business and various fields of expertise from an insider perspective. Your tailor-made development track is guaranteed to give your career an excellent head-start within a shorter period of time. You will learn insights of our business models & strategies, establish rapport with our network of internal & external contacts, discover our divisions,and develop a thorough understanding of the Financial & Investment Industry. Lastly, you will be part of our culture and our working environment of like-minded financially driven individuals, all whom desires Work-life balance while earning a substantial amount.The initiation phase of our training program begins with an 'Excel program' as a management trainee, candidates will spend ten to twelve weeks learning [the rules and regulation for financial advisory servicesin investment banking, securities, Investment management, insurance, and other financial services].Make no mistake, through this course of training, candidates will be paid.Upon the completion of the initiation phase, you will be assigned to a Senior Finance Manager, whom will further coach & groom you personally, while providing you with greater industry knowledge through her/his experiences.Through systematic & quality feedback, you will gain futher self-insights, wisdom and improved self-management to assist & achieve your future goals & career progressions. Should you feel confident undertaking this career path, we would like to meet you. Click to APPLY NOW or SMS to 9639 6104 (Jz) for further discussion.Core Responsibilities:- Ensure professionalism and service excellent - Make recommendations based on reasonable inquiries into investment objectives, financial situations, and other necessary variables/factors. - Review accounts with critical thinking and foresight to analyse/intuit probable life changes that would affect a financial strategy, advice on recommended course of action. Job Benefits *Valuable paid training provided *Career advancement & progression *High basic & uncapped commission+incentives ( 15-20% higher than industry average )
Skills
Roles & ResponsibilitiesJob PurposeTo provide strategic direction in the areas of long-term organisational planning, stakeholder engagement, communications.Duties and ResponsibilitiesConducting strategic planning for Social Lab, including preparing research project budget, negotiating and drafting contracts, outreach to new and existing stakeholders, and developing survey panel engagement programmesBuilding good working relationships with key internal and external stakeholders, and reporting project updates and outcomes to them in a timely fashionPackaging research findings Read more
for public consumption via media commentaries, other direct communication channels and social mediaCoordinating, administering and managing eventsAny other ad-hoc duties as assigned RequirementsRequirementsPossess a good Bachelor Degree preferably majoring in Mass Communications, Political Science or Business AdministrationPossess at least 5 years of relevant working experience, preferably in public/government affairs and corporate communicationsDemonstrate a keen interest in and understanding of social and policy issues in SingaporePossess strong interpersonal skills with excellent written and verbal communication skillsPossess the ability to multi-task, work under pressure and work effectively with staffs, faculty and external stakeholders at all levelsHighly committed with good service-oriented attitudePossess strong analytical, personal and human relationship skillsDemonstrated strong planning, problem-solving and critical thinking skillsDemonstrated good organizational capabilities with an eye for detailsAbility to work independently as well as part of a teamProficient in Microsoft Office applications (especially Access, Excel, Word and PowerPoint)(The NUS Lee Kuan Yew School of Public Policy is located 5-8 minutes' walk from the Botanic Gardens MRT, which is served by the Circle and Downtown 2 MRT lines).
Skills Roles & ResponsibilitiesPowered by big data and advanced technologies, insights from analytics are disrupting everything from how companies create competitive advantage to day-to-day business processes. But companies don't have analytics problems; they have business problems that analytics can address.Our view is that the human element is just as critical as technology and data to realizing true value from analytics.This involves individual and organizational considerations that become the bridge Read more
from data to insights to action.The opportunityAs a Senior Consultant, you will deliver value-added services to our clients and you are required to be a specialist in managing both structured and unstructured enterprise data and deliver analytics-related solutions to Ernst & Young clients across Asean.In addition, you are required to communicate effectively with the project manager & team members in the region regarding the progress of the project and be a role model to the team members in exhibiting the Ernst & Young best practices.At Ernst & Young, the true value lies in embedding analytics deeply into business processes at the point of where decisions are made – by human beings.Your key responsibility: This is a role where no two days are the same – so you'll find yourself taking on plenty of new responsibilities as you go. You'll work alongside clients and colleagues, balancing your time between developing security strategies, advising stakeholders, providing workshops and supporting business development. If you're flexible and ready to adapt to a constantly changing environment, there's no better place to develop your skills. Since you'll be working directly with clients, some travel will be required.Skills and attributes for successAnalytical and problem-solving skills combined with experience in leveraging data analytics to drive insights and business decisions.Analyze client's business and supply chain requirementsDevelop supply chain optimization models and statistical analysis using packaged as well as custom optimization software tools (e.g. LLamasoft Supply Chain Guru, LLamasoft Transportation Guru, SAS, R, Python, GAMS)Analyze and interpret optimization results and derive insightsCommunicate technical insight from analytics and modeling to senior executives in a business-oriented and pragmatic wayProvide critical thinking and subject-matter expertise to quantitative and qualitative aspects of client engagementsStrong attention to details and ability to multi-task.A strong work ethic.A willingness to travel to meet client needs; travel is estimated at 20%.RequirementsTo qualify for the role you must haveBS in Engineering or Computer Sciences1 - 3 years of working experience in consulting, analytics software-as-a-service or technology industry.Strong experience in solving supply chain planning and design problems using quantitative approachesWorking knowledge of commercial network design tools such LLamasoft SCG, IBM LNP or similarAdvanced data analysis and processing skills in MS Access, Excel, and SQLFamiliarity with custom optimization engines such as GAMS, LINDO, CPLEXWorking knowledge on a statistical package such as SAS, SPSS, R or PythonWorking knowledge of visualization tools like Tableau, QlikView or any other BI solution.Strong understanding of supply chain design levers and metricsUnderstanding of supply chain planning at strategic, tactical and operational levelFundamental understanding of science behind optimizationArticulate, with excellent oral and written communication skills.Adaptable, able to interact and build strong relationships with people from a diverse range of backgrounds.Intellectually rigorous, with strong analytical skills and a passion for data.Sound logical reasoning and deep thinking ability.Ability to work accurately to a high level of detail.Ideally, you'll also haveMS in Operations Research, Industrial Engineering, Decision Sciences, Engineering or Computer Sciences (preferred)Supply Chain certifications such as CSCP / CPIM are a plusWe offer a competitive compensation package where you'll be rewarded based on your performance and recognized for the value you bring to our business. In addition, our Total Rewards package includes medical and dental coverage, and a range of programs and benefits designed to support your physical, financial and social wellbeing. Plus, we offer:What working at EY offers We're interested in flexible professionals with excellent problem-solving skills and the ability to prioritise shifting workloads in a rapidly changing industry. You'll also need the confidence to give professional advice and guidance to colleagues and clients from a diverse range of cultures, often with limited information – both verbally and in writing. If you're a fast learner, with strong influencing skills and a genuine passion for information system security, this role is for you.What we look forSupport and coaching from some of the most engaging colleagues around.Opportunities to develop new skills and progress your career.The freedom and flexibility to handle your role in a way that's right for you.About usEY is a global professional services organisation providing advisory, assurance, tax and transaction services. We are committed to doing our part in building a better working world for our people, our clients and our communities. And we are united by our shared values and a dedication to delivering exceptional client service.Want to get to know us better?Visit www.ey.com/SG/careers Become a fan on Facebook: http://www.facebook.com/EYSGcareers Connect with us on Linked In: http://bit.ly/EYLinked_Careers Watch us on YouTube: http://www.youtube.com/ernstandyoungglobal We regret that only shortlisted candidates will be notified.© 2017 Ernst & Young Advisory Pte. Ltd. All Rights Reserved.
Skills
Roles and Responsibilities\:Product Manager for Share Margin FinancingDevelop initiatives that drive business KPIs, includinggrowing base of TRs and customers using Share Margin Financingdeepening relationship with collaboration partners (eg BOS, PPC)increasing loan book significantly in 2019managing NIM and therefore overall profitabilityDevelop new product featuresnew acceptable collaterals (eg, foreign domiciled Fixed Income, equities in foreign markets)new lending currenciesbespoke pricing structuresKeep abreast of key developments in secured lending, competition and regulations, Read more
and assess the potential impact of these developments.Take ownership of the running of day-to-day activities by working closely with Margin Ops and Credit/Risk ManagementPrepare credit proposalsMonitor and analyze performance through monthly and ad-hoc reportingCo-ordinate and manage cross-functional initiativesReporting to\:Head, Products GroupRequirements\:Recognised University degreeAt least 5 years relevant experience in secured lendingStrong credit background and knowledgeable in equities and fixed incomeGood understanding of the rules and regulatory framework governing Share Margin Financing (SFA and SGX Rulebook)Strong presentation skills with ability to speak in front of crowds (sales personnel and customers)Excellent communication and interpersonal skill, with ability to work well with internal and external partnersSelf-driven with initiative and integrity to meet revenue targetsAble to work independently and as a teamPossess logical and critical thinking with strong analytical skills
Skills