Sign in or register for a JobTech account.
Jobs that require

customer engagement

skill Roles & ResponsibilitiesSephora Southeast Asia's CRM centre of excellence is dedicated to understanding our customer and giving her a best in class beauty experience. Direct marketing campaigns is one of the key pillars in driving customer engagement and the CRM Campaigns regional team spearheads the Email and webpush channels to drive best in class customer experience. The Assistant Manager will manage a team of campaign analysts to drive Read more
channel capabilities, campaign planning and automation, with a view of driving business growth.Drive Sephora's Email Marketing capabilityInnovation in campaign platforms and email delivery to deliver campaign efficiency and the best customer experienceLead platform migration to best suit business requirementsManage and optimize existing vendors.Explore new platform/partnerships toDrive special projects to enhance campaign capabilities, in partnership with vendors, technology and analytics teams.Drive Business Growth through direct marketingMaximize conversions through channel triggers with a mindset of lifecycle and retention marketingOptimize marketing content and CTA's to maximize customer engagementDrive marketing automation efforts in building lifecycle journeysProvide consultative support to Local Markets and regional stakeholders for campaign planningAct as the subject matter expert to multiple forums with an objective of driving business performance and to drive improvements in future campaignsWork cross functionally with marketing, customer service, technology and other internal/external key stakeholders to build email/push notification campaigns across the region.Use customer insights to lead the assessment of critical post-campaign results and construct effective campaigns, ensuring relevance to our audience.Establish and promote best practices in targeting, content and channel arbitration for an optimized engagement.Proactively identify opportunities to improve CRM activityFirm up campaign processes to reduce errors and enhance adoption across the organizationOwn Channel HealthMonitor and drive the channel contribution by driving subscriptions and opt-in's, with an objective of growing the channel base.Be responsible for Email health: IP Reputation, Sender Score, ISP Deliverability, Inbox Placement etc Reputation, Sender Score, ISP Deliverability, Inbox PlacemeRequirementsDesired Skills and Experience:Master's degree in business, marketing, statistics or relevant field3-5 years industry experience in Marketing, Project Management, Campaign Analytics and/or CRM function.Hands-on experience in using email marketing platform(s). Hands on experience with Salesforce marketing cloud preferred.High comfort level with building queries in SQL language and/or using CRM tools to drive effective marketingTeam management experienceGood communication skills (both written and verbal)Excellent team player - persuasive with excellent negotiation skillsCalm under fire with a good sense of humourA logical thinker with strong analytical skillsA self-starter, enthusiastic and passionate about digital marketingDemonstrates attention to detail, and good organization skillsFlexible & resilient - comfortable working in a dynamic environmentInnovative and creative - thrives solving problems and creating new ways of doing things
Skills

TabSquare is a well-funded restaurant tech start up, with leading investors including Kakaku.com, Coca-Cola Amatil, Resorts World and Walden International. It offers F&B digital ordering systems powered by TabSquare's proprietary AI algorithms. With a unique data-driven approach to restaurant management and customer engagement, TabSquare helps partner restaurants drive higher sales, streamline operations, and provide a better customer experience.  A Market Leader in Singapore with clients in Australia, Malaysia, Indonesia, Read more
and Thailand, TabSquare currently has 6000 active terminals in the region, serving over 12 million diners annually. Clients include well-known F&B brands such as Minor Food Group, Sushi Tei, Paradise Food Group, Japan Foods Holding, Zingrill Holdings, Chili's, Strike Bowling Bar, Old Town White Coffee, and PappaRich.  The Sales Manager role, based in Singapore, will be responsible for developing opportunities, setting sales strategy, competitive positioning and account plan execution in selling Tabsquare product solutions to clients and prospects in the F&B Industry. The incumbent will be responsible for acquisition of new clients and growing our revenue targets for the region and will report in to the Head – Sales, Singapore. The candidate will work closely with product and marketing team to achieve the product sales plan. Responsibilities and Duties · Develop client pipeline for target segment ranging from small restaurants to large chains through cold-calling, face-to-face meetings and networking. · Effectively communicate value proposition, company vision, product and service capabilities to target clients. · Manage end-to-end client relationship including pitching, negotiation, contracting, billing/ invoicing, and payment collection and result tracking · Organize and ensure regular and continuous client engagement to maintain and build long term relationship with clients. · Identify key people in the industry that influence client buying decisions (consultants and technology partners) and work with them to generate leads and opportunities. · Use sales tools for accurate forecasting of current and future business. · Monitor the competition activity and strategy in the market Requirements • Minimum of 4+ years B2B sales experience or 3+ years of success selling F&B technology systems such as point of sales system, mobility solutions.  • Demonstrated ability to assist with the development, execution of sales plans and deal closures • Highly motivated with an outgoing personality a strong sense of initiative and personal leadership. • A person who is articulate, organized, detail-oriented, tech savvy and has the ability to multi-task • Accomplished presentation skills with the ability to present to audiences in one-on-one or to large groups settings
Skills 12 months renewable contract Salary $1800 + Commission Novena Mon – fri, 915am – 645pmResponsibilities:To work within a team to deliver a high quality customer focused engagement service across the division. To cross sell personal loansSupport and proactively developing all methods of customer engagement. Assisting customers on Annual Fee waiver request & cross-selling of Unsecured Credit Facilities, Loans & etc through inbound and outbound call activities. Handle customer Read more
queries (such as penalty fees, annual fees, banking fees) Adequate product training (2 weeks) and OJT coaching will be provided by Training Manager.Period:12 months contract (Renewable)Salary:$1800 + CommissionLocation:NovenaWorking hours:Mon – Fri 915am – 645pmRequirements:Applicants must be willing to work in Novena Passion and drive to launch sales career to the next level. Good Communication Skills Self-starter, independent and possess excellent interpersonal and communication skills Comfortable with Quotas or Sales Targets Candidates must be able to commit to Overtime if neededInterested applicants, kindly email your detailed resume (MS Word format is preferred): [Click Here to Email Your Resume] (Reg No: R1107386) Please ensure that applications sent through email are no bigger than 1Mb. We thank all applicants for your interest but regret to inform that only shortlisted candidates would be notified. Success Human Resource Centre Pte Ltd (EA License Number: 97C4832) 1 Sophia Road, Peace Centre, #06-23/29 Singapore 228149 T: 6337 3183 | F: 6337 0329 | W: www.successhrc.com.sg
Skills
To support Shilla's rapid expansion in Singapore, we are recruiting for Beauty Concierge to join our growing family. The Beauty Concierge is responsible for processing pre-orders through good customer services and build/maintain relationship with customers. The Beauty Concierge will also elevate the customer's experience through providing excellent customer service and customer engagement. You must be passionate about beauty products, proactive, service driven and a good team player. Job Read more
Responsibilities:Provide excellent before and after customer serviceServe as the first point of contact for concierge services by building new and maintaining seasoned relationshipsHandle phone calls to process pre-orders efficiently with accuracy.Displaying right etiquette to advise customers on any new in-store promotional items to maximize sales opportunities on every orderCo-ordinate with stores for customers' pre-orders and making sure they are communicated properlyMaintain up-to-date knowledge of services, events and activities as well as product knowledge in order to effectively make recommendations, answer to customer's enquiries and service customer's needsProvide follow up on customer's requestsHandle any related customer enquiriesEnsure liquid, aerosols gels (LAGS) and security tamper-evident bag (STEB) regulations are adhered at all timesUndertake any other duties as per assignedJob Requirements:Minimun GCE "O" Level 2-3 years related experience in Beauty, FMCG, hospitality and/or customer service industry is highly desirable Passionate about Beauty Products Customer centric with a willing to learn attitude 5 days' work week, (Rotating shifts between 5am to 1am/ Weekends and Public Holiday inclusive) Bilingual with the ability to speak a third language an added advantage ( in order to liaise with third language and multilingual speaking associates ) Good initiative, proactive, dependable and a team player Good interpersonal & communication skillsMust be comfortable to work in Changi AirportInterested candidates may apply for this position by sending your resume: via the 'APPLY NOW' button (Only short-listed candidates will be notified) All personal data collected will be kept in strict confidence and will only be used for recruitment purposes.
Skills Roles & ResponsibilitiesThe Software Solution Specialist (Sol Spec) is responsible for driving and co-owning solution sales, business development, and marketing activities within his/her assigned country with some potential regional or global involvement on an as required basis. The role functions as a partnership with the primary account manager and as a result is not limited to traditional "overlay role" restrictions, the Sol Spec is expected to take a Read more
consistently proactive approach to developing the technical solutions business ensuring it is aligned to customer requirements. The Sol Spec is the technical lead in the country for pre-sales (including transactional, professional services and managed services with a strong focus on the latter) customer engagements and sales enablement for the respective territory. The role also serves as the liaison between the assigned sales team and customers andservice delivery resources which include both in-house and partner delivered services. The Sol Spec will scope services opportunities and assist in the creation and delivery of Statements of Work (SoW) to customers. The Sol Spec will be required to maintain an advanced level of technical knowledge across a broad set of foundational technologies as well as at least one specific technology set to serve as the subject matter expert for that specific subject on a national and/or global scale.RequirementsThere are 2 key focus areas for the Sol Spec and the Sol Spec will be expected to focus primarily on one of these areas but have capability across all 3Future Data Centre (*FDC) is the technology practice focused on the delivery of software centric datacenter solutions with an emphasis on Hybrid Cloud and Next Generation datacenter technologies (future in the context of next-gen). The role will require cross solution level technical understanding and expertise across multiple platforms (primarily Windows & Linux), hybrid cloud (with a focus on management, operations, and automation), database (SQL, ORCL, SAP) and public cloud (IaaS, PaaS). While there will be no limitations on the publishers and vendors that can be included in these practice solutions, foundational partners such as, but not limited to, Microsoft, VMware, Red Hat, AWS and IBM will serve as foundational technologies within the stack. The practice will also include "emerging technology" solutions from newer publishers and vendors that are finding traction in the broader marketplace and/or serve a specific niche solution.Future Workplace (*FW)is the technology practice focused on the delivery of enhanced collaboration tools and services to end users. The platforms are predicated on Microsoft technologies, Windows, Office 365 and migration services from on premise infrasdtructure services into Office 365 with Teams, Yammer, and associated technologies.Business Networking and Security (*BNS) which focusses on professional and managed services to ensure customers can manage risk. This includes areas such as Identity Management, Information Rights Management, Threat Protection, Intrusion Detection etc as well as core networking fundamentals such as network topologies, firewalling, network segmentation and optimization.Roles & Responsibilities:Sales & ServicesPartners and co-owns sales activities at a customer level with the field-based account manager (Business Development Manager [BDM]) and also the in life service Customer Success Manager (CSM).Performance and success measured by GP performance of region and individual accounts. t.Analyze & gather business requirement from large & complexity client environment and perform required research and investigation to identify and create thorough, accurate technical solution proposals based on client requirements.Responsible for partnering with BDMs, CSMs, and local sales leadership to drive net new business opportunities within the existing regional account base as well as supporting customer acquisition activities as assigned.Prepares cost estimates for licensing and product sales as well as professional and managed services (deployment, migration, implementation, workshops, etc.) by studying blueprints, plans, and related customer documents; consulting with other engineers, architects, practice leads and other professional and technical personnel (both internal and external).Develop overall solutions including high-level design (e.g.-Whiteboarding), statements of work (SOW), service design and bills of materials (BOM).Contributes to sales engineering effectiveness by identifying short-term and long-range issues that must be addressed; providing information and commentary pertinent to deliberations; recommending options and courses of action; implementing directives.Knowledge, Skills and Abilities Required:University degree preferred (in the field of Information Technology and/or or equivalent combination of experience and education; Master's degree preferred).5+ years or equivalent experience selling products and services in datacenter ecosystems.Ability to sell, scope, price with limited support.
Skills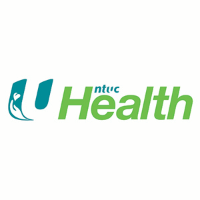 The Team Lead is responsible for leading and managing a cluster of day care centres in the area of quality care, people, revenue and profitability. This must be achieved within the policies and practices of NTUC Health team - in the context of best people practices, fair business practices and quality care set.He / she will need to work closely with the respective centers-in-charged (CIC) within the cluster Read more
to develop and implement plans to achieve long term centre objectives.OperationsMajor ActivitiesCover CIC at the centers in their absence temporarily, when needed (i.e. in emergencies or long period of leave)Establish and Enforce Standard Operating Procedures (SOP) and/or work proesses for centre based on guidelines and MOH requirements.Evaluate, identify gaps and provide solutions for area of improvements in clusters' center operations and maximising resources.Keep abreast of any trends and changes in the eldercare's industry to stay competitive and up to date with centers service offerings.Assist in the introduction and implementation of new services, programmes, equipment, initiatives and systems.Outcomes/MeasuresSmooth operations of the clusters' day care centre.Improve the center's systems / processes (i.e. Training, Deployment of resources)Quality CareMajor ActivitiesEnsure that the standards of clusters' day-to-day operations are being met as per ISO standards and/or SOP - in the area of meals, transport arrangements, medication preparations, centre facilities, clients' activities and programs, procedures and safety.Ensure that cluster centres are up to date in their MOH and ISO audits. This include collaborating with Nursing Team (e.g. Nurse Educator and Nurse Manager).Conduct family conference and regular case discussion with centre managers on cases with higher complexity.Ensure incident reports are reviewed and if required, to consult Nurse Manager and Nurse Educator. Root-case Analysis (RCA) is to be conducted if required and escalated to the relevant internal partners (i.e. HR and RO, if required).Outcomes/MeasuresSmooth operations of the clusters' day care centre.Ensure audits are completed (i.e. ISO, MOH, NMTs) and HQ/center goals are accomplished.Customer SatisfactionMajor ActivitiesUsing observation of the centres, input from clients, and knowledge of the market to identify and help each centre capitalise on priorities so that the needs of the clients are satisfied.Assist to strategize inter-clusters/cross-agencies/disciplines collaborations, when necessary.Review and propose enhance services through value addiing processes (e.g. projects, events, external partnership).Evaluate the customer journey in the area of awareness(referrals), onboarding, centre experience and customer engagement to improve the customer experience.Outcomes/MeasuresGood customer feedback for cluster's center operatons and engagement efforts and achieve a minimum recommendation score of 8.People Management and DevelopmentMajor ActivitiesConduct regular mentoring, coaching and consulting sessions with CICs to help them resolve issues at work (i.e. operational, quality management, managing of staff) and accomplish center's objectives.Work shoulder to shoulder with the team, to create a culture of centre of excellence. Induct new centres managers, and provide support for CIC to develop and grow with best practices.Conduct appraisal and evaluate performance in a fair and constructive manner. Guide and work with CIC to handle complex cases, when required.Formulate training plan of CICs to upgrade their competencies and skillset that is aligned with organizational directive.Create and manage a manpower resource plan for headcount budgeting, succession planning and career progression.Responsible for interviewing, assessing and selecting suitable candidates based on centre requirements and organisational goals and values. This include participation in job fair for recruitment.Outcomes/MeasuresMotivated and productive CICs to meet centre targets and key performance indicator.Hire staff that is competent for the job and fit in the organisation.Revenue Growth and Optimum ProfitMajor ActivitiesOversees the P&L accounts of clusters centres and look into areas of improvement (i.e. budget, expenses, manpower and design).Supervising the implementation of reinvestment plan for each centre.Outcomes/MeasuresEnsure that centers operating revenues and expenditures are efficient and healthy.Degree in Business Management / Nursing / Pharmacy / Therapy / Social Work or other relevant fields.3 to 5 years' experience in leadership and managementTeam player with strong internal and external customer focus.Matured individual to work independently and is pro-active in following-upExcellent communication (written and verbal) and negotiation skillsGood planining and organising skillsInnovative problem solver with strong people development mindsetEnjoy working in elderly settingAdditional Advantageous SkillsPreferably experience working with MOH and other relevant stakeholders in healthcare industry or government agencies in general.Experience working with dementia clients or medical social work an advantage.
Skills Joining JC&C is a distinctive opportunity to develop your career within a successful organization where everyone respects each other and enjoys working together. We recognize your performance in both tangible and intangible ways, by providing you development opportunities and making you feel respected.People are our driving strength of the company's success, which is rooted in the expertise, passion and dedication of our people. This is motivated by the Read more
desire to deliver excellence in customer service and product innovation.In this newly-created role, you will report to the Regional GM for Digital & Innovation, covering chiefly Singapore, Malaysia, Indonesia and Myanmar with the objectives to:Unlock customer insights and devise strategies to drive effectiveness and deepen customer engagement on digital channelsSupport the establishment of Digital Analytics capability for JC&C and lead digital analytics projects to deliver the organization's business objectivesThe OpportunityManage and use analytics tools to track effectiveness of digital channels and generate insights for process and channel improvements eg conversion data, funnel analysis etcIdentify marketing opportunities through analytics and devise strategies to drive traffic to digital channels, deepen customer engagement and drive online sales on digital channelsPropose and implement marketing automation, digital marketing strategies or customer onboarding/ loyalty programmes and work with respective marketing teams for executionMap customer data strategy with our customer journey, review effectiveness of data collection and usage.Applies query, data exploration and transformation, basic statistical methods and visualisation techniques to create actionable business insights.Define and implement analytics strategies that align with marketing and business objectives; manage and use data visualization tools, produce meaningful KPI dashboards and deliver omnichannel performance reports with actionable insightsSupport the establishment of Digital Analytics capability for JC&CProvide consultative support to stakeholders and senior management in understanding data trends, patterns and insights on our customers and business operationsLead and work with cross-functional teams on analytics projects to drive insights and actions using advanced data mining and analytical modelsDo you have the following requirements?8-10 years of experience in data analytics and business intelligence, working in digital/ retail marketing, analytics/ insights teamsUniversity Degree in Marketing/ statistics, economics, or similar quantitative disciplinePossess prodigious intellectual curiosity, and have strong numerical, analytical and critical thinking skills. Experience in the use of analytical and data analysis tools (e.g. Google Analytics, Salesforce, Tableau, SAS, R, Excel)Solid experience with online marketing tools and web-based technologiesBe familiar with advanced statistical analysis, cluster analysis, and research methodologiesSelf-starter, highly organized, analytical and detail-oriented with excellent interpersonal, communication, time-management skillsHands-on experience in content marketing, CRM, SEO/ SEM, E-commerce and social media.Solid experience working across multiple stakeholders, collaborating in a matrix environmentStrong execution, implementation mindset and track recordAbout the CompanyJardine Cycle & Carriage ("JC&C") is a leading Singapore-listed company and a member of the Jardine Matheson Group. It has an interest of just over 50% in Astra International ("Astra"), a premier listed Indonesian conglomerate, as well as Direct Motor Interests and Other Interests in Southeast Asia. Together with its subsidiaries and associates, JC&C employs more than 250,000 people across Indonesia, Vietnam, Singapore, Thailand, Malaysia and Myanmar.JC&C's Direct Motor Interests (DMI) operates in Singapore, Malaysia and Myanmar under the Cycle & Carriage banner, and through Tunas Ridean in Indonesia and Truong Hai Auto Corporation in Vietnam, representing brands including Mercedes-Benz, BMW, Toyota, Mazda, Mitsubishi and Kia. As the largest automotive dealer group in ASEAN, we are seeking individuals who are passionate about making a difference in this fast-changing industry.We have a constant mission to strive towards being an Employer of Choice in the countries we operate in. Some of our better performing countries have consistently being recognised for commendable people practices such as:HR Asia's Best Companies to Work for in 2015, 2016 and 2017;Finalist in HR Excellence Awards 2016 for Recruitment and Leadership Development.Winner of Innovative Talent Acquisition Strategy Award in the Annual Jardine Matheson HR Conference 2016Winner of Excellence In Innovative Use of HR Technology in HR Excellence Awards 2017Merit for Singapore Health Award as awarded by Health Promotion BoardThe most recent accolades achieved during the Annual Jardine Matheson HR Conference 2017, where we clinch the Best Employer Brand, Best Work-Life Balance and Best HR Team Awards.The emphasis on employee experience has been on the forefront of the JC&C's people practices. Keen for a career conversation? Connect with us to find out more.(You would be notified if you are shortlisted. By submitting your application, you consent to the collection, use and disclosure of your personal data contained in this document by Jardine Cycle & Carriage and / or Cycle & Carriage Singapore, for assessing your career application).
Skills Want to be part of the fast-growing healthy living movement in Asia-Pacific? Our mission is to inspire and equip people to live active, healthy lives. Active8me is a digital fitness and health platform – like a PT, dietician and life coach in your pocket – available anytime, anywhere. Do you want to join us on this incredible journey that will change lives? We are looking for an exceptional Customer Read more
Support & Happiness Manager to support and keep our customers (current and potential) happy! ROLE AND RESPONSIBILITIES •       Customer Support – as is evident from the job title, your main objective will be to keep our customers happy. You ensure all emails/calls/contacts are attended to in a professional and courteous manner. You triage inbound client issues and oversee resolution. You support all sorts of enquiries (from billing, to technical, to fitness, nutrition and health related. You foster relationships with strategic client relationships and drive a client-centric culture within the company.  •       Serve As A Fountain Of Knowledge – you need to have a very good knowledge of both the technical side of the Active8me offering, as well as fitness, nutrition and health. You need to be able to address and answer questions or concerns of customers. If you don't know an answer you need to have the initiative to know where to find that answer so you can respond to the customer ASAP. •       Convert Potential Customers to Members – by doing your job exceptionally and 'wowing' potential customers, you are able to convince them to become members.  •       Learn, Report and Recommend – you appreciate that sometimes the most unhappy customers can be our greatest source of learning. As well as solving customer's problems and questions, you also learn from customers and provide recommendations to executive management.  •       Proactively Seek Feedback From Members – proactively contact current members by email and/or phone in order to establish genuine relationships and garner feedback on Active8me, potential improvements etc. •       Database Management– actively manage the database of potential customers to ensure information is accurate and kept up to date.  •       Build processes– you build processes and business care assets to improve overall office management ad the overall Active8me offering.  •       Evangelist– serve as an evangelist for Active8me's message, brand, and content through direct customer engagement. KEY SKILLS AND EXPERIENCE ·       Customer first – you have a natural affinity for client relations and understand how important our external client facing interactions and support are. You are a good listener and able to sooth even the most fire-breathing of customers. You have a natural affinity for client relations. ·       Infectious positivity– you have an upbeat personality that is warm, infectious, positive and energetic.  ·       Exceptional communication skills (both verbal and written) ·       Attention to detail and commitment to quality ·       Problem solver– you are a self-starter who takes the initiative, takes responsibility, finds a solution and who gets things done with a minimum of fuss.  ·       Fluent in english– you are fluent in English.  ·       Expertise with CRM and Interaction Tools – tools such as Zendesk, desk.com, Groove. ·       Passion for fitness, nutrition and health – we want our customer facing people to reflect the passion, quality and vision of everything Active8me.  LOCATION Currently living in Singapore Applicant must be Singaporean, PR or have an existing ability to work in Singapore.  ROLE This role will start part-time but will likely morph to full-time
Skills Job Description Who Are We? Mobikon is a leading AI-driven Consumer Engagement and Predictive Analytics SaaS platform to EngageCustomers, Gain Insights, Predict Behaviours, and Increase Sales for the F&B industry. Its cloud-basedplatform is designed to simplify and streamline the CRM functions of running a successful restaurant byproviding true closed loop, customer lifecycle marketing, off-line to online targeting and businessintelligence.Mobikon started as a small team of 6 people and Read more
has since grown to a team of 150 people in 7 offices inAsia, Australia and America. Today, over 700 brands in nine countries use Mobikon's solutions to improveinteraction with customers and boost revenues. Its proprietary platform has engaged over 12.3 millionconsumers in 9 countries and has powered more than 5 million in-store reviews.Who Are You? The Manager Customer Success of Mobikon team is the backbone of our CS team, as you will overseeand guide the work efforts we execute with our customers. The Manager leads the front lines ofcommunication and relationships with clients and coordinates across internal team members in Support,Sales, Analytics, and Product Development. Ultimately, the Manager is responsible for driving high-qualitywork that produces insights and recommendations that tie to measurable client value. We're looking for a sharp marketing strategic mind, direct hands on experience managing clients,designing, running, and optimizing highly targeted campaigns on a daily basis with passion, strongcommunication and presentation skills. We know this is a client manager, data guru, and business analystall in one package, and that you are ready to drive results. Our team needs you to have immense passionand experience with direct-targeted marketing and almost daily optimization. You must have deepunderstanding of the ins and out of our customer engagement platform, big data marketing cloud andmarketing tools in the market.Position Overview:Our Customer Success team advises and guides existing and new customers, ensuring they launchMobikon's Platform successfully, adopt it widely and are continually driving business value fromMobikon's Platform. A major area of responsibility for CSM's is helping customers drive usage, upsellnew modules, create targeted campaigns on Social Media and work closely with management tomaximizes adoption, ROI and Operational benefits.You Will Own:● Interface with Mid- Sr. level executives at our large and retail restaurant clients, providing tactical andstrategic insights and support.● Analyze and interpret complex sets of data and information and turn them into actionable insights.● Ensure timely reviews with clients and ongoing c-level relationship with their business.● Present on behalf of Mobikon at client conventions, meetings and other conferences.● Digital marketing experience that demonstrates you're in depth understanding of online branddevelopment, data analytics,​ Campaign Management​ and customer and email acquisition.● You've previously represented or successfully used marketing automation tools like Exact Target,Marketo, AgilOne, or other marketing cloud platforms.● You can demonstrate your ideas for guiding nationally recognized brands; build relationships and upsellMobikon's product modules.● You're a self-starter who thrives on innovation and can fill in gaps where needed in a startupenvironment● You have the ability to steer people in the best direction using your excellent verbal and writtencommunication and presentation skills.● Must possess a working knowledge of Social, Digital and Ad platforms such as Facebook, GoogleAdWords, DoubleClick.● Superior ability to display complex data and information in an easy-to-understand manner.● You are an Excel ninja and presentation and report guru.● Excellent communication (both verbal and written), interpersonal and managerial skills. You Have:● Bachelor's degree or equivalent.● MBA or Masters degree with equivalent direct experience is preferred.● 2-4 years of total experience● Experience leading restaurant and retail brands in marketing would be beneficial.● Experience in web technologies (e.g. HTML, CSS, JavaScript).● Working knowledge of email service providers (e.g. Exact Target, Adobe Campaign,● Mailchimp, Constant Contract).● Familiarity with digital and offline direct marketing techniques.● She/he should be willing to travel for providing training and also for deployment of our product at thecustomer outlets, mainly Malaysia, Thailand, Indonesia or any other place if required.● Candidates who require work passes need not apply.What We Offer: A fantastic opportunity to be part of a growing start-up, scaling in multiple countries. A chance to workwith a passionate, driven and fun team. An incredible work environment - Fun, Casual and Fast-Paced.
Skills Roles & ResponsibilitiesJob Description:A rewarding career opportunity in Citibank Singapore Ltds Decision Management unit is available in Singapore. This position will be of VP in analytics team and provide wide range of analytics from opportunity analysis, sizing and targeting, implementation of analytical solutions and performance insights.Primary job responsibilities include:Manage business priorities with internal business partners based on financial drivers, marketing calendar and performance insightsLead and coach a team Read more
of analysts (onshore & offshore) to deliver list extraction, campaign analytics, auditing and controlsLead analytics projects for Consumer banking product, portfolio and strategic initiative. Apply deep understanding of Lending and Retail Banking analytics and ability to identify the best analytics solutions to business problemsIdentify targeting and simulate program improvement opportunities for profitable business growth, acquisition, increasing sales, ANR and net customer growthForecast financial performances for overall portfolio, acquisition and portfolio campaignsAbility to streamline and standardize processes and visualize the end state and clearly articulate the benefits to senior managementBuild effective teams to deliver on business priorities. Consult with partners to initiate project aligned to business needs and manage the project pipeline to ensure prioritization and resourcingEstablish a structured interaction model with the partners – in-country, offshore COE and regional stakeholdersOversee the implementation of experimental design principles and performance measurement, and ensure quality control processes are in place for campaign file developmentBe hands-on & operationally drive the campaign management by coordinating between SG business, local DM business analyst, local campaign controller and offshore campaign analystsIdentify targeting and program improvement opportunities to acquire new customers, increase credit card sales, reduce attrition, and optimize profitabilityManage analytic/technical professionals successfully and communicate analytics results to non-technical partnersConduct end-to-end analysis that includes data gathering and requirement specification, analysis, ongoing deliverables, tracking the results and presentations to key stakeholders.Provide quantitative support, business understanding, and strategic insight to partners.Ensure 100% compliance to internal controls and processesTo apply online via the careers section of Citi E career website, please click via the link below: https://citi.taleo.net/careersection/2/jobdetail.ftl?lang-en&job=18027997RequirementsThe position requires strong analytical and management skills. Key qualifications include:10+ Years exposure to Financial Services, Consulting, Fintech / Technology with minimum 3 years of analytics experience. Candidate with prior experience in direct business roles will be preferred.Very strong organizational, communications and interpersonal skillsMust be independent and a self-starter, comfortable in a fast-paced environmentPrevious experience working with large volumes of data is a mustMinimum of 5+ years of SAS and SQL; other statistical and data management software knowledge a plusMinimum of 3+ years of experience developing and implementing targeting, test design, and performance measurement for direct marketing or risk management programs in the consumer financial services industryMinimum of 2+ years of team management experienceCapable to do data-storytelling and visualize comprehensive datasets into a story-telling mode, and creating holistic interactive dashboard using Tableau, will be added advantage.Business analytics manager who understands business needs, deploys analytical solutions & structures campaign requirements for the offshore teamStrong hands-on experience in using advanced analytics and BI tools like R, Python, SAS, PIG, HIVE and SPSS will be a plusData science experience with proven success in running personalized marketing campaigns will be a plusApply design thinking and ability to connect the dots to transition batch campaign activities to bigdata/EAP environment willWorking knowledge of underlying statistical theory and applications of multivariate statistical modeling and experimental design techniques to consumer direct marketing or risk management in credit card industry a plusBachelor's Degree in Computer Science, Statistics, Finance, Math, Operations research or other related fieldDomain Skills:In-depth understanding of Retail Banking & Lending ProductsAcquisitions analyticsCustomer engagementCustomer servicing & understanding customer touch pointsCustomer retentionSoft Skills:Build high performance teamsLateral thinkingAct as a Change leaderCoaching and Mentoring team membersInterviewing skills and precision questioningCritical thinkingWorking with AmbiguityStrong project management skillsExcellent communication skills
Skills