Sign in or register for a JobTech account.
Jobs that require

customer-oriented

skill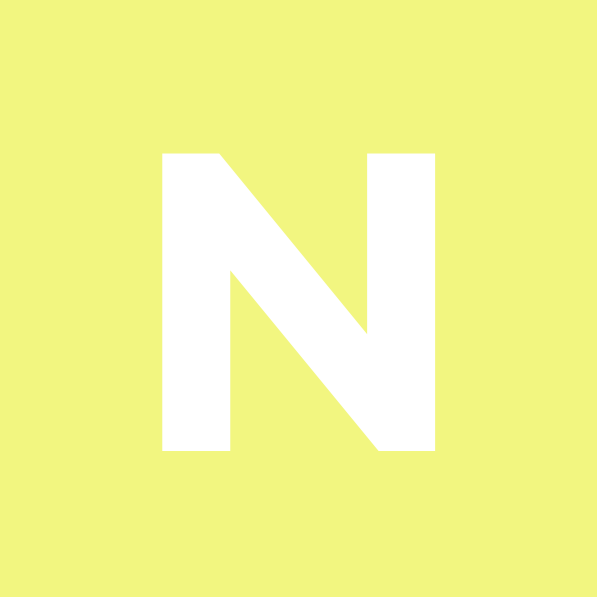 As the Executive (Customer Relations), you will be responsible for the following:Work with various departments and stakeholders to investigate and resolve daily issuesManage Facebook feedbackHandle various projects and duties as and when assigned Prepare and present reportsHighlight pertinent customer issues for process improvements Mentor and coach Customer Relations OfficersAssist the Customer Relations Manager in identifying and driving efficiency and effectiveness within the teamRequirementsDegree in any discipline, preferably in Read more
Business, Social Sciences or Communications Minimum 2 years of relevant work experience in handling complaints Proven ability to resolve difficult situations under constraints and time-pressure Highly customer-oriented Motivated, meticulous and results oriented Resourceful and problem solver Excellent interpersonal and communication skills Team player and ability to collaborate and work effectively with various stakeholdersWe regret that only shortlisted candidates will be notified.
Skills

Do you want to work on a product that is growing quickly and changing the face of the industry? As a team leader, you will mentor a small group of coders with a view to increase each individual's coding skill and collaboration skills. You'll be working in a high growth environment, identifying and guiding smart and motivated developers that can deliver in an agile fashion what our customers need.  Responsibilities Daily Read more
Expectations Lead a small team of highly effective agile developers through providing daily technical consultation and on-going coding leadership, guidance and support Participate in internal code reviews and manage technical issues and escalations Proactively maintain overall system architecture Collaborate with product managers and clients to deliver growth Minimum Qualifications Degree in Computer Science/Eng/IT 3+ years experience managing and leading engineering teams AWS, PostgresSQL, Python/Django, Ruby/Rails, HTML/CSS, Git Persistently pushing the boundaries of impossible. Build a team of smart engineers who are equally if not more passionate about the craft of creation through code. High performing while growing personally and professionally to achieve a common vision; to become the centre of coding excellence. Always valye adding and customer focus, build only to deliver strategically necessary features which allow for nimbleness and agility. Become an influencer in your craft.
Skills Roles & ResponsibilitiesTo render assistance to arriving & departing guests, handle their baggage promptly and orientate guests on facilities in rooms and hotel.To be smart, well groomed and tidy in personal appearance.To greet and render courtesy to all hotel guests and staff with a smile.To greet and welcome guests by using standard phrases of welcome, ensuring guests receive a positive first impression.To ensure all equipment like trolleys, wheel Read more
chairs, umbrellas, etc are properly clean and in good condition.To assist guests with their baggage, tag their baggage and usher guests to reception desk for registration.To greet guest upon entering room and verify number of baggage in the presence of guest.To attend and bring down baggage from check-out guest room and to store it if requested by guest.RequirementsPrimary education.Able to speak and read basic English.Well-groomed and Customer-oriented.
Skills Roles & ResponsibilitiesDeliver excellent level of customer service by addressing customers' needs and concerns efficiently and effectively to establish good relationship and achieve customer retention.Handle incoming walk-in customers, phone calls, appointments and messages.Address customer' needs and concerns efficiently and effectively to turn unhappy customers into return guests.Build rapport and establish good relationships with customers to ensure customer retention.Promote and up-sell products, services and packages to maximize sales opportunities Read more
where necessary.Provide constructive feedback on sales, effectiveness of promotions, customers, product and service launches as well as store activities and trends.Deliver product knowledge to customers through effective communication to increase consumer understanding and product sales.Manage and maintain the salon's tidiness and cleanliness.Other administrative ad-hoc duties where necessary.RequirementsA team player and able to work in a fast-paced environment.Proactive, self-motivated and keen to learn.Previous customer care experience preferred.Good communication and interpersonal skills.
Skills
Roles & ResponsibilitiesThe Podiatrist is responsible for the assessment and management of patients referred for podiatry.Under supervision, assist in areas such as clinical supervision, research, professional education and induction.This is a part-time position with working schedule of up to 35 working hours per week.The ChallengesAssess and manage patients referred for podiatry independently and implement appropriate treatment plans, applying specialised podiatry knowledge and skills.Report to referring doctor and other Read more
members of the medical team.Document patient podiatry records and charge patients accurately.Update individual performance statistical records regularly.Comply with clinical and service standards.Practice within areas of professional competence and seek clinical support from supervisor / other healthcare professionals when appropriate.Collaborate with other healthcare members and participate in case conferences.Assist in the preparation of monthly performance reports for the workgroup.Carry out regular inventory / equipment checks.Assist in the review and update of clinical protocols and SOPs.Assist in managing projects assigned to the workgroup.Participate in departmental QC and other activities, and to lead in some activities.Assist in promoting / marketing clinical services.Assist in clinical education of podiatry students.Assist in the induction of new podiatrists.Contribute to departmental in-service training programmes and hospital educational talks.Actively update podiatry knowledge and skills.RequirementsJob RequirementsRecognised Degree in Podiatry.2 years of relevant work experience preferredGood communication and interpersonal skills.Service oriented and customer focused.Result oriented and able to work in a teamCompetent in IT skills (Microsoft Excel / Word / Access / Powerpoint)Please note that this is a part-time position with working schedule of up to 35 working hours per week.Interested applicants are invited to email a detailed resume stating your current and expected salary to [Click Here to Email Your Resume]Please indicate in the subject title as: "Applying for position of Podiatrist_Rehabilitation Department (Part Time_Contract)"We regret that only shortlisted candidates will be notified.
Skills Roles & ResponsibilitiesThe EmployerThe Employer is one of the leading European brand of fast fashion apparel and accessories. It operates several large retail stores in Thailand and is known to provide its customers an exceptional retail experience. Its innovative designs and materials and affordable price ranges have made it an iconic youth brand globally.In Thailand, the company would like to build an additional online channel to reach out Read more
to its customer base. It is in the process of building a core team that will conceptualize, design, build, deliver and manage the online business and is interested in bringing on board a professional merchandising professional to join the team as:Position:Merchandiser (Fast Fashion) - OnlineJob Code:EXP/MERCH/FF/TH/0119Location:Bangkok, ThailandRequirementsResponsibilitiesIdentifies and builds online product assortments, exclusive promotions and be an expert ine-commerce landscapeBuilding weekly / monthly merchandise calendar while maintaining an acute awareness of the competitive landscapeCommunicate with key cross functional team, and drive seasonal business and assortment strategy to meet financial targets and customer expectations.Creates content boxes, stories and collections, that features relevant content and complementary productsSuggests products for email marketing and social media postIdentifies opportunity and implements product photography changes together with the Online visual teamContinually review merchandising of top-sites, navigation and listings and proposing new attributes per category and optimizing site navigationReviews the new-in list, ensuring the site is representative of key productsMonitors intake daily and weekly to make sure all products are going online in a timely mannerMonitors live sales to identify fast sellers on the day and take action as required to maximize salesReviews daily and weekly sales trends, identifying areas of weakness, proposing and taking action to increase salesRequirementsBachelor's degree from a reputable university4 – 6 years of experienceE-commerce / Digital Global Merchandising – experience in development and execution of global e-commerce or omni merchandising strategiesFinancial Acumen – knowledge of and ability to impact financial outcomesStrategic and Analytic Thinker – thinks strategically, conceptually and creativelyProblem Solving Skill – ability to define problems, collect data, establish facts, draw valid conclusions and provide solutionsDealing with Ambiguity – experience working through significant change and transformationTeam leadership – has influenced cross-functional teamsCollaborative – proven ability to work in an environment where collaboration with cross functional partners is a key focus (brick-and-mortar merchandising, visual merchandising, marketing and communication, customer service)Customer Focus – Understand customer needs and pain pointsPossess excellent written and oral communication skillsStrong computer skills that includes use of spreadsheets, documents, and multiple internal programsAble to work in a high speed, multi-tasking and work-load environment while maintaining composureApplicationPlease apply with a detailed CV (preferably including details on Education & Training, Key Skills, Detailed Work Experience, Language Skills, Professional Referees, Recent Photo, Current/Expected Salaries and Contact Details) to [Click Here to Email Your Resume].Kindly state the position and Code as the subject of your email. We regret that we would only be in a position to respond to shortlisted candidates.
Skills Roles & ResponsibilitiesAre you detailed and meticulous that enjoys building your capabilities in a global organisation? Would you like to build your career brick by brick in LEGO as a Finance AP/TEM Assistant? Learn more about this position…The LEGO Business Service Operations (BSO) is a newly established shared service center that delivers HR and Finance services to the entire LEGO Group from 3 locations; Mexico, Czech Republic and Read more
Singapore. The purpose of the BSO is to create an effective and efficient platform for growth to support our strategy and reach twice as many kids over the next 5-7 years. As part of the LEGO BSO Singapore, you will be part of a top professional environment where the focus is on quality, learning and collaboration.Your specific tasks include:As an Accounts Payable / Travel Expense Management Assistant, you are responsible in supporting the LEGO Group with consistent, high quality and customer-oriented execution of payment processes and stakeholder management, and thereby enable the BSO to succeed in delivering great value to the LEGO organization.Supporting a high-performing, customer and service-oriented culture departmentSupporting implementation of improvementssupporting optimisation initiatives across areasSupporting compliance of the company policies and procedures, and supporting operation of global, standardised and scalable processesUnderstanding, learning and using the financial IT platforms, the local and global processes and policiesSupporting high-quality service handling of basic customer queriesSupport and basic execution of AP/TEM processes in a timely, efficient and accurate manner, includinginvoice processing (in SAP system), processing payments on daily and weekly basis, delivering high quality serviceexpense reports review and processing (in SAP system) on a daily and weekly basis, delivering high quality servicemonthly payment forecasting reportingresolution of payment and expense report related inquirieswhen escalatedKPI delivery as part of BSO Performance Management SystemChallenges and OpportunitiesThe Finance Accounts Payable / Travel Expense Management Assistant plays an important role in establishing a sustainable AP/TEM department in the BSO. Analytical, curious, and development-oriented employees are needed, all eager to actively engage in building a high-performing department, valuing collaboration, process excellence, quality and fun in the everyday life:To engage in establishing a high-performing departmentTo form new collaborative relationship with stakeholders and thereby ensure sustainable implementation of the global processes in APAC & ChinaJoin the global family of The LEGO® GroupThe LEGO® Group recruits and develops people entirely on merit. If you are confident you have what it takes to succeed in this role – and you share our commitment to creativity, collaboration and quality – use the APPLY NOW button above or below. Please remember to attach your application and a current CV.BRINGING IT TO LIFE"The LEGO Group is a great and exciting place to work. What makes us unique is the way we live our values in our daily work. As Assistant, you will become part of a unique journey in a company that is growing. You will join a team that is focused on succeeding together, with the spirit that only the best is good enough," - Søren Pedersen, PO&D Partner, Partnering & Operations, Billund.RequirementsDo you have what it takes?At least 1-2 years of experience as Finance Assistant with the ability to take initiative and ownership of financial tasks and processesDiploma in Accounting/FinanceLanguage skills: Proficient English and Japanese (to liaise with English and Japanese speaking associates)Analytical, detail - and high-quality orientedExperience in working in highly collaborative environmentsManage multiple tasks successfullyMicrosoft Office experience including Excel on advanced levelExperience with SAP knowledge is a benefit
Skills
We LISTEN to your career aspirations AND we UNDERSTAND what you want. The Role: A Rewarding Career as a Prudential Financial Consultant Awaits YouWe are looking for bright individuals who would like to join us as a Prudential Financial Consultant. If you are highly motivated, hardworking, trustworthy and approachable, you are the one we are looking for!We are an agency with Jeffrey Lim Organisation, a group of agency Read more
units of Prudential Assurance Company Singapore (Pte) Ltd. Our Financial Consultants take a holistic approach in helping clients to manage their financial needs and goals.Financial Planner: Establish clients' financial goals Determine current financial situation Identify shortfalls Customise solutions to suit needs Take action to implement solutions Regularly review clients' financial plansBenefits and Rewards: Making a difference in other's lives Flexibility and work-life balance Achieve financial freedom Cultivate your entrepreneurial aspirations Continuous training and development Establishment allowance of up to 24 months for selected candidates* Tablet to be given to successfully contracted candidate**Terms & Conditions apply.Job Requirements: At least a full certificate in GCE'A' Level, International Baccalaureate Diploma qualification, Diploma awarded by a polytechnic in Singapore or equivalent. Degree holders are preferred. Good knowledge of banking, wealth management & insurance products is an added advantage Excellent customer focused mindset Personable, sincere, strong integrity & determination At least 21 years old. This is a regulatory requirement. Required to attain CMFAS certifications M5, M9, M9A and HI. Prudential will provide the necessary training and guidance for you.To apply, please send your resume to us by clicking on "Apply Now" button below. Only shortlisted candidates will be notified.Elson Wong & Associates an agency unit of Prudential Assurance Company Singapore (Pte) Ltd Reg. No. 199002477Z
Skills Roles & ResponsibilitiesJob descriptionENGIE Services South East Asia Pty Ltd has an opportunity for a digital engineer with a strong electronic/automation/connectivity technical background and team working in multi-cultural environment capabilities. The individual shall be able to perform hardware sourcing, challenge existing technologies, create innovative solutions and support the operations for digital solutionRequirementsJob Responsibilities:Based in Singapore;Reports to South East Asia Methods and Digital Manager;Plans, develops, implements and maintains wide Read more
range of IOT devices and control systems;Responsible for the sourcing and integration of new devices and technologies across SEA countries;Creates innovative solutions using new hardware and ENGIE Digital Platforms;Support development of marketing strategies to grow the digital activities;Support and participate to events to promote ENGIE Digital Solutions and Services;Job Skills/knowledge requirements:Degree in General Engineering / IT / Electronic;Fluent in English and the language of allocated territory;Strong knowledge of automation solutions including IOT, field instrumentation, digital communications bus technology, asset management, other automation hardware and software solutions;Strong written and verbal communications skills;Customer focused and driven for operational results;Travel will be required for this position.
Skills

Roles & ResponsibilitiesJoin our team and experience Workday! It's fun to work in a company where people truly believe in what they're doing. At Workday, we're committed to bringing passion and customer focus to the business of enterprise applications. We work hard, and we're serious about what we do. But we like to have a good time, too. In fact, we run our company with that principle Read more
in mind every day: One of our core values is fun.What you can expect from us:Intensive Training & Certification – Every CSD attends a new-hire induction day, a 2 weeks intensive training academy and will first finish a formal certification prior to beginning in the roleFun & International Team – The team is made up of individuals from all over the world, forming a multicultural work environment and very fun social sceneIndustry-Leading Compensation & Benefits – Your competitive base salary & commission structure will be combined with benefits that include: local health plan and wellness program, company sports teams, employee stock purchase program, fitness program with discounted gym membershipCareer Development & Progression – The CSD team is highly regarded and since there is exposure to many areas of the business, the career path is up to you – with the ability to move into other departments including but not limited to: Sales, Pre-Sales, Marketing, Operations, Professional Services, and more…What you'll do: You will use your experience and consultative selling skills to initiate long-standing relationships with prospective customers and executive sponsors. You will employ effective selling strategies to successfully position Workday as a viable alternative to legacy ERP solutions. And you will help develop customers into key references for Workday. If you have a stellar sales track record, are a self-starter, and love working in a dynamic environment, then Workday is the place for you.Responsibilities:Evangelize and educate the market on Workdays technology and applicationsGenerate new business opportunities through strategic outbound calling and prospecting into large, enterprise companiesEstablish, build and nurture relationships with senior executives through developing an understanding of their business, the challenges they face, future projects and plans in order to address their needs with WorkdayAchieve monthly and quarterly quota of new business opportunitiesBe a trusted member of the regional sales team, collaborate with country managers and work cross-functionally with marketing to define joint strategy for developing the businessRequirementsSkills you'll need:Understand the competitive landscape and customer needs so you can effectively position WorkdayProvide support for marketing activities and eventsAbility to call into prospect accounts and build relationships to get Workday introducedAbility to build early stage pipeline and develop prospect accountsAbility to understand and effectively explain the benefits of an on-demand/web services architectureExcellent verbal and written communication skillsFamiliarity with consultative selling methodologiesSelfstarter attitude with the ability to work in a dynamic environmentStrong verbal and written communication skillsTeam player, with strong self-starter attitudeWhat's required:Prior experience in inside sales or sales development2+ years of work experienceBachelor's degree is required
Skills