Sign in or register for a JobTech account.
Jobs that require

customer-oriented

skill

Travel Agency Operations Executive (Inbound / Outbound)Responsible for day to day operations of the travel agencyMaking reservations for hotels and services with approved vendorsManage relationships with Key Travel vendorsProvides strong leadership and tactical executionRespond to and follow up travel sales enquiries by telephone, email & WechatWork closely with hoteliers and overseas partners to deliver product to customers in a seamless mannerMaintain high standards of customer serviceWork with team Read more
members closelyTour leading and Overseas FAM trip when necessaryGCE 'N'/'O' level or higherPreferably minimum 1 year of experience in travel agency or in tourism related industryPleasant and sales-orientedAble to withstand work pressure and handle difficult situationExcellent communication and interpersonal skillsStrong team work and a positive customer focused attitudeProficient in MS office product including Word , Outlook & ExcelAbility to establish and maintain effective working relationship with internal and external business partners is requiredAble to work independently with minimum supervision5 day work weekJob Type: Full-timeExperience:travel agency: 1 year (Preferred)Language:Chinese (Required)English (Required)
Skills

About First Code First Code Academy is empowering Asia's next generation to become creators of technology by teaching kids age 4 to 18 about programming, design and entrepreneurship. Since 2013, we have taught 10,000+ students in various Asian cities and are continuing to expand our global presence. We believe that it takes a team to build something big; if you have a love for technology and want to Read more
make a meaningful impact in next generation's education, join us now!About the Role If you're looking for a career that will help you stand out, join First Code Academy as a Management Trainee to inspire more of our next generations! Challenges, opportunities and ownership will start from day one. Our business is growing rapidly in the region, and this role will include training and support to ensure you'll become a future leader. This job is highly demanding. It is a lifestyle as much as a job. As a Management Trainee at First Code, you will be assigned to different functions, such as Marketing, Admission, Customer Success etc. You could be working on creating a new Content Marketing campaign, analyzing a ton of data to support management decisions, or improving our customer referral system. No matter what background you have, be prepared to lead projects. Develop a deep understanding of First Code's business operations and how we scaled up to 6 cities in 5 years Work with cross-functional teams to smoothen the academy's operations using a framework-driven and data-driven approach Build strong relationships with our parents and students and provide top-quality customer service and customer relations Be part of a driving team to promote an Experiment culture - set up small experiments, define goals, execute, and measure are our cup of tea! Get hands-on from day one, and experience accelerated growth You'll be working in either Marketing, Admission, or Customer Success in the first 6 months based on openings in the respective function. Requirements Bachelor's Degree in Business, Economics, Marketing, Communication or equivalent Fluent in spoken and written English and Cantonese Strong analytical and problem solving skills Driven, quick learner, proactive and ability to work in a fast paced environment You get things done High energy, with a winning personality and a keen eye for detail Availability to work Tuesday - Saturday Benefits Join us in revolutionizing the concept of education in Asia Shape the direction of First Code Academy and be part of it from day 1 Be a part of a compassionate team that treats you like family and emphasizes open communication Be part of the fun - our Summer video :) https://youtu.be/6PJUnLfQffg Participate in our CSR initiatives such as the Google CS First program, where we link up with local community and teach underprivileged or ethnic minority kids coding. Join our monthly TGIFCS (Thank God It's First Code Saturday) and mingle with our friends in the coding education community. Get involved in large scale events such as AppJamming Summit (http://appjammingsummit.org/), a regional app competition for kids from age 8 to 16 to showcase their app creation. We host Semi-Finals in Hong Kong and Singapore and a Final in Hong Kong with students joining us from all over Asia. Take part in our Ninjas Coding Series where we get together and talk about coding and work on exercises to brush up our coding skills.
Skills
We LISTEN to your career aspirations AND we UNDERSTAND what you want. The Role: A Rewarding Career as a Prudential Financial Consultant Awaits YouWe are looking for bright individuals who would like to join us as a Prudential Financial Consultant. If you are highly motivated, hardworking, trustworthy and approachable, you are the one we are looking for!We are an agency with Jeffrey Lim Organisation, a group of agency Read more
units of Prudential Assurance Company Singapore (Pte) Ltd. Our Financial Consultants take a holistic approach in helping clients to manage their financial needs and goals.Financial Planner: Establish clients' financial goals Determine current financial situation Identify shortfalls Customise solutions to suit needs Take action to implement solutions Regularly review clients' financial plansBenefits and Rewards: Making a difference in other's lives Flexibility and work-life balance Achieve financial freedom Cultivate your entrepreneurial aspirations Continuous training and development Establishment allowance of up to 24 months for selected candidates* Tablet to be given to successfully contracted candidate**Terms & Conditions apply.Job Requirements: At least a full certificate in GCE'A' Level, International Baccalaureate Diploma qualification, Diploma awarded by a polytechnic in Singapore or equivalent. Degree holders are preferred. Good knowledge of banking, wealth management & insurance products is an added advantage Excellent customer focused mindset Personable, sincere, strong integrity & determination At least 21 years old. This is a regulatory requirement. Required to attain CMFAS certifications M5, M9, M9A and HI. Prudential will provide the necessary training and guidance for you.To apply, please send your resume to us by clicking on "Apply Now" button below. Only shortlisted candidates will be notified.Elson Wong & Associates an agency unit of Prudential Assurance Company Singapore (Pte) Ltd Reg. No. 199002477Z
Skills
To support Shilla's rapid expansion in Singapore, we are recruiting for Junior Sales Associates to join our growing family. The Junior Sales Associate will elevate the customer's experience through providing excellent customer service, maintaining good customer relationships and sharing of product knowledge and expertise. You must be passionate about Luxury watches, sales driven and a good team player. ResponsibilitiesBe a Shilla ambassador and portray a professional and customer-oriented Read more
image at all times. Welcome every customer and elevate the customer service experience to excellent standards through sharing of solid watches knowledge and expertise. Recognise sales opportunities when dealing with customers and be able to capitalize on upselling of items or services at point of service. Drive and achieve individual sales targets on a monthly basis, in a team environment. Perform inventory replenishment as and when required. Maintain basic housekeeping and abide to all operational procedures. Operate the POS cash register and handle various modes of payment. Any other duties as per assigned.RequirementsMinimum GCE 'O' Levels with prior Luxury watches sales background is highly desirable Great passion for Luxury watches and work towards to achieve sales goals Strong customer service mentality, proactive and willing to learn attitude Good team player with a positive personality Able to perform retail operational hours which include weekends and public holidays Bilingual with the ability to speak third language an added advantage - to liaise with multilingual associates Must be comfortable to work in Changi Airport(Only short-listed candidates will be notified) All personal data collected will be kept in strict confidence and will only be used for recruitment purposes.
Skills
Change Management Office Change Management focuses on managing the people side of change to achieve a required outcome, which includes changes to business processes, systems and technology, job roles and organisation structures. It guides how the organisation prepares, equips and supports stakeholders (including users and key influencers) to successfully adopt change in order to drive excellence in digital transformation.The Change Management Office (CMO) is a central function under Read more
GovTech Services Group which builds and enhances change management capability for the Group. This includes supporting the senior leaders and executives in providing consultancy in change management for flagship projects and building change management capability in GovTech teams deployed across more than 58 government agencies. Deputy Director, Change ManagementThe Deputy Director (DD) leads and manages the Change Management Office and is also responsible to provide consultancy in change management for 2-4 agency, sectoral, national or Whole-of-Government digitalisation projects at any given time. In addition, the scope of work in CMO will also include envisioning, strategy formulation, programme conceptualisation, development and implementation, framework development, as well as putting in place structures, systems, processes and tools to raise and sustain the overall change management capability of staff within the Services Group.The lead for Change Management will also provide leadership and guidance to support digitalisation projects in the agencies that include change management engagement and communications planning as well as guidance to ensure integration of change management with product management plans, to ensure effective execution of change, and successful implementation of digital transformation programmes.What to Expect: Envision, strategise and formulate comprehensive and contextualised Change Management capability building blueprint taking into account external challenges and internal factors.Manage and lead a team of 2 direct reports and 4-8 indirect reports to conceptualise, formulate and implement programmes and roadmap to develop, implement and sustain change management capability.Conceptualise, develop and implement CMO digital engagement and outreach strategy, programme and initiatives to encourage sharing, reinforce learnings and best practices with the intent to raise the change management capability.Conceptualise, develop and implement programmes to groom CM practitioners to manage, guide and support change in digitalisation projects at agency or sectoral levels. Develop and maintain Change Management Framework tailored for digitalisation projects applying different product development methodologies, of different natures, as well as to support different roles in the Group.Develop resource toolkit to facilitate management of change at the different phases of product development cycle, including planning, designing, implementation and sustenance of change.Train staff in Services Group on Change Management Framework and toolkit.Collaborate and partner stakeholders (including senior management) to ensure success in building and sustaining change management capability across different roles.Oversee the procurement and management of Suppliers' performance in meeting contractual obligations for outsourced change management programmes. Develop Consultancy and Engagement framework, processes and standards to guide and ensure consistency in practices when providing consultancy to digitalisation projects.Manage, lead or guide a team of 4-8 indirect reports when providing change management consultancy services to agency, sectoral, national or Whole-of-Government digitalisation projects.How to Succeed:A good university degree or equivalent with prior infocomm industry and/or public sector experience. At least 15 years working experience in ICT system development and implementation (full system development life cycle), with at least 8 years managerial and change management experience in large scale projects.Able to think strategically and develop clear and effective plans to implement the strategies.Need to have strong executive presence and be credible as coach and advisor to senior management and business leaders. A track record of exceptional partnering across wide array of internal stakeholder groups, executive stakeholders and partners with ability to build solid relationships with individuals at all levels. Intellectual agility, highly collaborative working style and a proven ability to effectively work in a matrix organisation are critical.Track record of delivering superior results, operate with excellence in mind and exhibit the confidence to debate ideas in a professional manner.Ability to deal with ambiguity and navigate uncertain situations to drive for clarity.Excellent communication skills, both oral and written, with the ability to pitch ideas and influence stakeholders at various levels, to understand and to respond to their needs in rapidly changing business environments.Team player who is proactive, quality-conscious, customer-oriented, results-oriented and with strong organization and people handling skills.Advantageous to have Programme and/or Project Management related certification such as PMP, CITPM, COMIT, CCMP or equivalent.
Skills Roles & ResponsibilitiesProvide good customer service to customers and visitorsDeliver prompt and quality serviceManage and coordinate conference rooms bookingHandle administrative and receptionist dutiesAssist in the procurement of vendors and suppliersEnsure and maintain premises in neat and good working condition at all timesAd-hoc duties as assigned by supervisor and senior management RequirementsCustomer-oriented attitude, independent and adept at handling all types of customers and situationsAbility to manage multiple operations matters Read more
on a daily basisGood command of written and spoken English and Mandarin speaking (to liaise with Chinese clients)Young and enthusiastic, out-going and possess strong interpersonal skills to work effectively in a team
Skills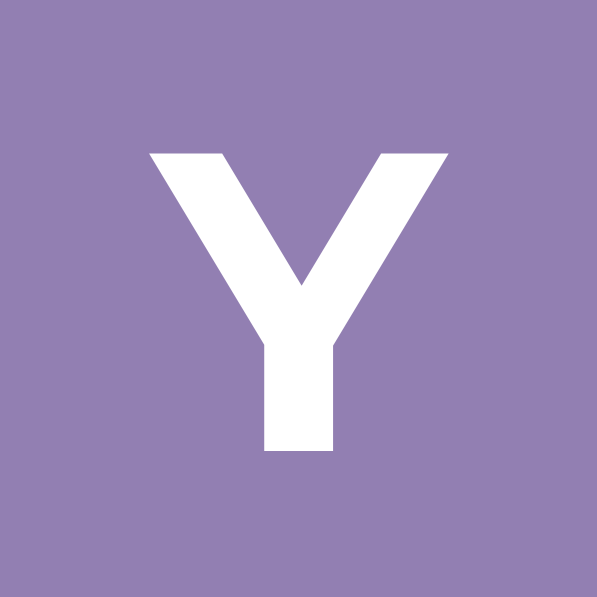 Roles & Responsibilities•Maintain well-being of digital communication •Devise, support, facilitate sales team for sales/revenue growth •Devise, support, facilitate sales conversion •Design, implement workable literature (including pictorial elements) to achieve sales fulfilment •Facilitate, devise, support eventful events leading to the growth of the businessRequirements•Minimum Diploma in Marketing, Retail, Merchandising, Product Management •1 to 2 years of Sales Experience •Basic – Intermediate Graphics Design •Recognise, identify Company's need in Read more
relation to growth/sales •Customer focused •Ability to work in a team •Good communication skills
Skills Job DescriptionYou will provide excellent frontline customer service which includes registration, appointment scheduling, cashiering as well as financial counselling to patients. In addition, you will provide general administrative support to the department.Job Requirements• Diploma or GCE 'O' Level with 2 years' relevant experience• Prior experience in healthcare, hospitality or customer service industry will be advantageous• Proficient in MS Office applications• Customer-oriented with good communication and interpersonal skills
Skills Responsibilities Lead to analyze, diagnose and resolve account service issues Responsible for account services and prioritization of work requests for customers, as well as to integrate new, enhanced and existing service offerings for the account Ensure effective implementation and follow-up of Incident Management processes of customers Monitor and ensure the service delivery and Service Level Agreements meet the NEC's obligations Identify, implement and drive service improvements to enhance Read more
customer satisfaction Involve in Change Management and resource forecasts to ensure effective delivery of end-to-end services; interpret and plan on-going projects and workload forecasts Provide relevant reporting and trend analysis statistics to pro-actively support and improve the customers' businesses Requirements Any other ad-hoc duties as required or assigned Bachelor Degree or Diploma in Computer Science or IT related studies Industry Certifications, such as A+, N+ and/or MCSE/CCNA, will be an added advantage At least 5 years of experience in a technical service and senior team lead's role Sound technical skills in Microsoft Windows, desktop hardware, desktop software application and network environments Effective oral and written communication skills Strong organizational and interpersonal skills Good customer service and support attributes Independent and results-orientedEAP No.: R1766065EA Licence No.: 95C5411
Skills Job DescriptionYou will provide customer service to ensure smooth operations of the clinics. You will perform frontline duties involving registration, appointment scheduling as well as cashiering.You will also assist the nursing and clinical staff on patient-related activities.Job RequirementsGCE 'N' / 'O' Levels or Nitec in Service SkillsCustomer-oriented with good communication and interpersonal skills We regret only shortlisted candidates will be notified.
Skills