Sign in or register for a JobTech account.
Jobs that require

customs broking

skill Responsibilities:Management including demand and supply planning, liaise with suppliers, 3PL & forwarders Responsible forsupply chain reporting and numbers collection in providing weekly/monthly management report on status of activities Provide support to continuous improvement activities/projects to improve efficiency and cost Manage the replenishment and inbound Inventory is in line with the forecast or demand. Responsible for the PO activities including creation of PO for out-of-scope items, work with APAC Read more
Hub on expediting & de-expediting of deliveries, reduce ageing PO and past due PO.Liaise with vendor, forwarder & 3PL to improve supply chain process include stock availability, on-time delivery, custom clearance, good receipt & data accuracy. Collate & provide stock situation (current available on-hand stocks) and incoming shipment information on a daily basis Prepare & monitor KPI (key performance indicators) Stock, Service, OTD, forecast accuracy, demand planning and take/coordinate corrective actions if required. Process export documents, advising release schedule and deal with supply chain personnel, forwarding companies, custom officers, customers and 3PL for all drop-ship or export related matters. Analyse Key Planning Parameters to achieve a balance between Inventory and Forecast, e.g reduce stock-out/inventory reduction/turns improvement/lead-time reduction Work closely with sales & marketing improve inventory turns - minimize excess & obsolete inventory and maximize service levels. Coordinate monthly S&OP process to understand the latest market requirement and ensure timely deliveries and fulfilling customer satisfaction. Able to question if forecast has doubt Collaborate with various departments ( i.e. regulatory, sales, finance, etc) or countries for inputs & enquires pertaining to supply chain Provide support to process improvement /project implementation or ad hoc tasksRequirementsMin Dip/Deg in Business Administration, Logistics and Supply Chain Management or in related field. Min 2 years of relevant supply chain & inventory experience Prior experience in medical device industry will be advantageousInterested candidates can send your updated resume to [Click Here to Email Your Resume] Attn: Supply Chain Specialist or call 67363280 and look for Charleen EA Personnel: Charleen Wong Swee Gek (R1875117) EA Licence No: 99C4599
Skills

Job ScopeAssist with backend planning for delivery & collection Assist with documents import for custom clearance Monitoring of all incoming shipment and ensure accuracy Reconciling stock with actual inventory with SAP & updating of status Align inventory's KPIs' compliance taking into consideration cost Verification and raise shipment confirmation of each sales order Support in implementation project when requiredJob RequirementDiploma / Degree in Logistics / Supply Chain or relatedAt Read more
lease 1 year of experience in Logistic / Supply Chain ManagementKnowledge & experience with 3PL providerProficient in Excel (vLookup / Pivot table)Good communication & interpersonal skillAbility to work in a fast pace environmentWe regret that only shortlisted candidate will be notifiedNicholas Teng Kah Hui (Registration No.: R1328975) Fred Recruitment Pte Ltd (EA License No.: EA15C7667)
Skills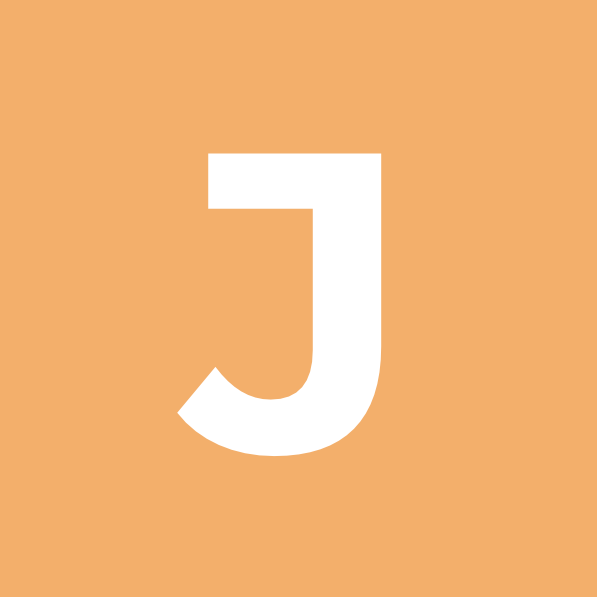 Roles & ResponsibilitiesJob Description:-This position will be based in Singapore to cover Asia Pacific region.It includes a very diverse field of responsibilities, ideally suited for generalists who like challenges and develop own skills.1)Provide guidance, advice, and training to businesses regarding regulations and policies and procedures exporting and importing products, services, and technologies.2)Support to the Logistics Team in ensuring compliance with Customs matters, ensuring timely compliance with all governmental Read more
requirements in avoidance of risks of penalties, sanctions or monetary penalties.3)Ensures Customs clearances are handled in coordination with designated brokers4)Acts as a secondary backup to Trade Compliance members in other regions5)Perform other duties and projects related to trade compliance as assigned.6)Always acts in a professional and courteous manner, representing highest standards of business conduct7)Collates data and prepares management reporting.Major Responsibilities1)Classifies parts and goods according to U.S. Customs' and other major countries' Harmonized Tariff Schedule.2)Performs screening of companies and individuals involve in Advantest transactions.3)Verifies and validates licensing requirements under US EAR and Asia Pacific countries' export control regulations.4)Provides direction and assists with logistics arrangements for imports, ensuring compliance and applicable Customs requirements.RequirementsRequirementsMinimum of 2 years' experience in trade compliance function (import, export and customs clearance).Possesses basic knowledge in trade compliance processesRequires good verbal and written communications skills along with a demonstrated teamwork attitude.Proactive, self-disciplined and highly motivatedBachelor Degree in Business, Supply Chain Management, Logistics or Engineering or related fieldPrevious experience in the semiconductor industry and in multi-country environment will be an advantageMust possess the ability to handle difficult and demanding situations and multiple priorities.Critical thinking skills and ability to analyze complex problemsWell organized work styleSoft Skills like Project Management (preferred), resolving conflicts, effective presentation, negotiation skill
Skills
$2,300 - $2,500 a monthJob scope: Experience in export and import shipping documentation.Familiar with export and import custom requirement by road to Malaysia.Knowledge of cross-trade shipping documentation procedure.Trade-net permit declarant preferable.To prepare import & export documents (airfreight & sea freight) and billing for consignmenTo co-ordinate with contractors for consignmentRequirements: At least 1 year(s) of related experience in Air/Sea freight forwarding.Knowledge of shipping procedure & documentation including customs clearance Read more
in advantageKnowledge of cross-trade shipments in advantageInterested applicants, please Whatsapp your particulars as below to 85082433Title : Shipping AssistantName :Date of Birth :Address :Ding Tau Searn (Kenneth)Registration No: R1875329EA Licence No.: 06C2859Job Type: Full-timeSalary: $2,300.00 to $2,500.00 /monthExperience:receiving: 1 year (Preferred)
Skills

Roles & ResponsibilitiesProvide customer service in monitoring freight to ensure timely arrival, accurate and timely customs declarations for final delivery to consignee within specified / agree time frame.Follow up on inbound shipments and ensure timely delivery to consignee.Monitor flight/vessel arrivals and ensure timely feedback on arrival information to customer Ensure to meet all Pharmaceutical & Healthcare requirement as per GDP/GDPMDS regulations and directives, as required.Ensure that discrepancy related Read more
to shipment is reported to customers and origin offices promptlyComplete customs competency test and able to file for customs entry whenever necessary/requiredEnsure all paperwork are in proper order that meet customer profile and comply to local rules and regulationsEnsure Key Performance Indicators on customs entries are met within customers' requirements. Comply with Singapore Customs / Competent Authorities rules and regulations imposed as well as adhering compliance to Organisation policy and expectationsAchieve 100 % customer satisfaction at all times through understanding customers' needs and handling requirements as well as ensuring 100% complianceRespond to customer complaint and query with a sense of urgency and provide solution or improvement plan whenever possible.Answer all incoming calls promptly and politelyDevelop good rapport with the customersEnsure all data are entered into system timely and accuratelyEnsure that freight and handling charges are billed to customers timely and accuratelyPrepare and submit reports timely whenever requiredTake up additional tasks as required to meet department's needsRequirementsGood working knowledge in computer software applications including E-Mail, Excel, Word and PowerPointGood interpersonal and problem-solving skillsGood communications skills with good command in written and spoken EnglishMust possess initiative and adopt a positive and pro-active demeanorCommitted to the job and work assignments givenGood understanding of Customer Service cultureTeam Player and able to work with a variety of personalities across all levels of the organization
Skills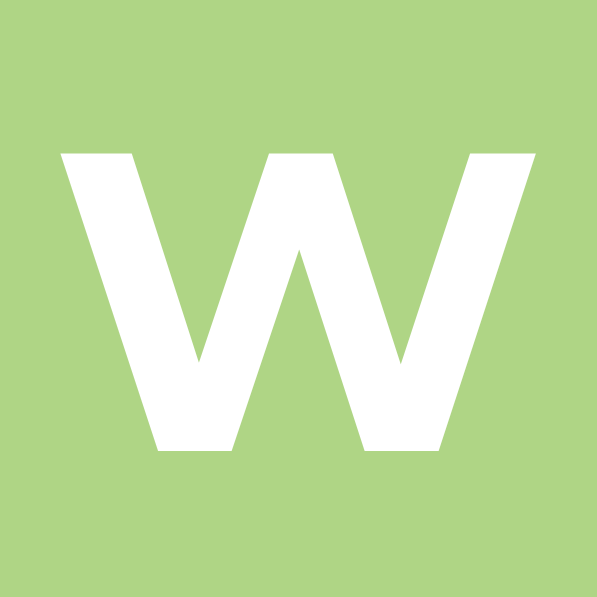 Roles & ResponsibilitiesDelivering Rewarding CareersJoin Wallem and you join an organisation with global reach and a rich heritage in the maritime industry, respected as a leader in delivering a diversified range of maritime solutions. Ours is a company that continues to move forward, taking a progressive approach to developing new services and technologies. You will also be joining a highly talented team in an environment of friendly professionalism, Read more
where you can learn from your colleagues and from the support we provide to help you progress in your career.Position OverviewThe incumbent's responsibilities support the ship agency team in arranging the operations at port. He/She handles cargo documents (e.g. Bill of ladings, cargo import and export documents, booking lists, shipping orders, Shipping permits, delivery orders) and ensures that relevant documentations are in order to commence the discharging and loading operations are compliant to the local regulations. He/She liaises with external agencies on daily work matters, has knowledge of local regulations,handles discussions and solves problems under the guidance of the Operations Manager.RequirementsKey Responsibilities & AccountabilitiesDocumentation:Monitor ship arrivals and departures.Liaise with regulatory authorities on cargo documentation clearance.Handle cargo documentations, invoices and inward/outward shipments.Verify records on incoming and outgoing shipments.Update and maintain shipment records.Work with port officers regarding cargo documents.Handle customs clearance procedures related to cargo documentation.Operations Administration:Monitor ships' Principals enquiries and co-ordinate with the Operations Managers and Executives to ensure all emails are responded promptly.Monitor cargo movements, containers logistics and deliveries.General Operations Administrative Duties and ad-hoc duties as assigned.QualificationsGCE O Level, Higher NITEC or Diploma in Maritime Business ManagementExperience1-year relevant experience in the Maritime industry will be an advantage.Good command of written and spoken English.Due to ship scheduling, must be willing to work after office hours and on weekends/public holidays when necessary.Key Knowledge AreasKnowledge of PortnetKnowledge of inward and outward documentation procedures.Able to identify the importance and types of shipping documents.Understand the functions of shipping documents in relation to the cargo transportation process.Knowledge of the types, functions and importance of Bills of Lading (BL).Knowledge of port and customs and immigration procedures.Knowledge of Non-Vessel Operating Common Carrier (NVOCC) operations for documentation.SkillsComputer literate with emphasis on MS Office and E-mail.Accountable, adaptable, attentive to detail.Able to exercise sound judgment.Resilient and able to manage tight timelines and to multi-task.
Skills Roles & ResponsibilitiesSupervise and manage resources to optimise all logistics and shipping activitiesEnsure that physical inventories are properly stored at all timesLiaise with forwarder and plan all shipments based on the scheduleEnsure proper training guidance and development to subordinates on their daily operaions and provide functional advice on any administrative and routine functionsPlan in-house drumming schedule and be prepared to cover team members when requiredLiaise with other departments Read more
on logistics issuesUpdate and review SOP according to ISO 9000 standard as and when neededBe equipped with good working knowledge of products and requirements and ensure customers' goods are handled with proper care and maintain housekeeping in Logistics DepartmentConduct daily operations meeting and overdue actions on mitigating issuesControl logistic activities by optimising resourcesAssist Supply Chain Manager to ensure that warehouse operations are efficient in meeting Customers' requirementsMake recommendations to managers on logistics process/service improvementsResponsible for documentation in SAP system for Goods Issue and Goods Receipt including Purchase RequisitionMeet deadlines and ensure logistics safety and security measures are in placeMonitor inventory of waste waterMan weighbridge including movements of the transporterMonitor disposable waste from V8Actively participate in Truck Loading Bay (TLB) regular meetings by reviewing the planning, raising foreseen obstacle issues and work in a team to come up with resolutions with other partiesCover duties of Logistics Technician when necessary and also to help in truck loading during peak periodsResponsible for outbound coordination for Jurong Island plant and other products (from third party warehouse)Liaise with other departments on sales order executionArrange shipments with freight forwardersPerform custom clearance and customs formsGenerate delivery and shipment in SAP for loadingPreparation of required documentation and ensure accuracy of all documents to comply with Letter of Credit/customer requirementsDistribution of shipping documents to be at destination before shipment arrives at Port of Discharge RequirementsGCE O and A Levels/Diploma3 to 5 years' at supervisor level experience in Logistics in Chemical Manufacturing plant which handle bulk chemical material in tankers or ISO tanksDemonstrate influential and communication skillsKnowledge in Microsoft Word, Excel and PowerPointKnowledge of SAP system transactionForklift licence below 5 TonnesGeneral knowledge of import/exportGood knowledge (above awareness) in general EHS practicesFluent in English (written and verbal)
Skills Roles & ResponsibilitiesBASIC UP TO $1750+ BONUSESMON - FRI (8.30AM-6.00PM)LOGISTICS MNCEast (Transport pickup provided at various MRT locations)Our client is an air and sea international forwarding and custom brokerage service providerResponsibilities:Answering of phone callsPrepare monthly billing & costData entryPicking & PackingGeneral Admin / Filing documentsInventory checks RequirementsRequirements:1-2 years of relevant experience in warehouse administrativeN Level and aboveOTHER INFORMATION:Location: Changi South (Transport provided at Various MRT Locations)Working days: Monday Read more
to Friday(8.30am to 6.00pm)Salary: Up to $1,750 or higher / Negotiable (salary will commensurate according to experience & qualifications).Challenging, open, engaging, collaborative and creative environmentThe Company strives to achieve employee satisfaction by providing attractive staff benefits, welfare & training programmes to all staff.Interested applicants may apply by sending in your updated résumé (in MS Word format) to Gordon Ang (EA Personnel Registration No: R1548181)[Click Here to Email Your Resume]Or call your friendly Consultant, Ang Kok Wee Gordon (Reg. No.: R1548181), at 6590 9941 for a confidential discussion. Or Click the "Apply Now" button at the bottom of the pagePlease include the following for priority processing:Reason for leaving each employmentLast drawn and expected salaryNotice or availability periodWe regret only short listed candidate will be notified.By submitting any application or résumé to us, you will be deemed to have agreed and consented to us disclosing your personal information to prospective employers for their consideration.Ang Kok Wee Gordon (EA Personnel Registration No: R1548181) EA License No: 05C3451 (Achieve Career Pte Ltd)YOUR SUCCESS IS OUR ACHIEVEMENT!
Skills

Roles & ResponsibilitiesPrepare sales, purchase, delivery, invoices, custom clearance credit application, L/C and import/export shipping documentation.Monitor customers shipment closely to ensure order fulfilment and follow up on account receivableAssist traders with hotel and travel bookings.RequirementsMin GCE O level or Diploma in logistics/supply chain or any discipline. Fresh graduate with Intern experience in shipping are welcome.LC knowledge, import/export documentation knowledge is a plus.Pleasant, good interpersonal & communication skills, meticulous, Read more
analytical.Have a strong initiative and self motivaton with good learning mindset.Ability to work in a team as well as independently without supervision.If you are keen in this position, kindly send your resume to [Click Here to Email Your Resume](Eileen Chin, EA Personnel Registration No.: R1108737)
Skills
Roles & ResponsibilitiesManage the information of the company calendar, events and schedules of Managing Director.Perform various document management, wordproessing, photocopying, faxing, mailing and filing.Be the Contact person for the company on general matters.Provide support in various HR administrative operation, generating reports and materials relating to employees, office support and some sales administration support whenever required.In charge of receiving, storing and distribution of office supplies,making arranging for repairs and Read more
maintenance of office equipment and overall offce maintenance related activities.Process orders for materials or products to group companies or to suppliers.Act as liaison between company and external parties to make sure the orders are delivered on time.Support shipping process and coordinate shipping with custom clearance on overseas deliveries. Prepares and checks invoices and documentations.Track shipment and communicates with clients, suppliers, and the other related parties.Greet and direct visitors as well as making arrangement on transportation and hotel reservations for visitors as an when required.Working closely and supporting Sales Department on coordination of events held by company such as meetings, parties and exhibitions.Act as an Interpreter for Managing Director, other employees and visitors from Group company. RequirementsMinimum JLPT 2 and proficient in Japanese speaking & reading due to the direct support to Japanese visitors and colleaguesKnowledge of basic financial accounting is preferableGood interpersonal and teamworking skillsSelf starter and independent as the company is a small set up
Skills