Sign in or register for a JobTech account.
Jobs that require

data center

skill PURPOSEThis role is focused on the preservation, extension and creation of business value from the development, support and administration predominantly of the in-house voice, data, and video, wired & wireless network services.KEY RESPONSIBILITIES Before – Expertise for developing digital solutionsExtend the business value extracted from the existing servicesSecuring network systems by establishing and enforcing policies, and defining and monitoring access Reporting network operational status by gathering and prioritising Read more
information and managing projects Undertaking data network fault investigations in local and wide area environments, using information from multiple sources Remote troubleshooting and fault finding if issues occur Create and maintain documentation of technical solutions Updating job knowledge by participating in educational opportunities, reading professional publications, maintaining personal networks and participating in professional organisationsBeside – Supporting global manufacturing and salesPreserve the business value of existing services Remote support of on-site engineers and end users/customers during installation Attend Victorian sites and interstate sites as required to troubleshoot LAN/WAN issues and replace faulty and/or install new network hardware Communicating with customers via email and phone for initial requirement capture Liaising with project management teams, level 3 engineers and service desk agents on a regular basis Participate in the Out of Hours support roster Comply to corporate OHS&E policiesBeyond – Cultivating business and customer valueCreate new business value from transformative service identification and enablementTECHNOLOGYSupport and administration of firewall environments in line with IT security policy Establishing the networking environment by designing system configuration, directing system installation, defining, documenting and enforcing system standards Maximizing network performance by monitoring performance, troubleshooting network problems and outages, scheduling upgrades and collaborating with network architects on network optimisation Upgrading data network equipment to the latest stable firmware releases Configuration of routing and switching equipment and hosted IP voice services Design and implementation of new solutions and improving resilience of the current environment Capacity management and audit of IP addressing and hosted devices within data centresKEY SKILLSExcellent verbal and written communications skills and ability to articulate and convey information concisely Excellent customer service skills with ability manage stakeholder relationships at all levels Capability to make informed decisions on wide range of complex business and technical issues to reduce business impact Able to investigate, identify and solve problems quickly and efficiently Abilityto self-organise within a team environment Proactive mindset working closely to achieve Business Unit outcomesQUALIFICATIONS AND EXPERIENCE3+ years' experience with LAN, WAN and WLAN design and implementation Cisco certified, experience with Aruba & Riverbed technologies Excellent hardware troubleshooting experience Experience in delivering IT technical service and process in line with ITIL methodology
Skills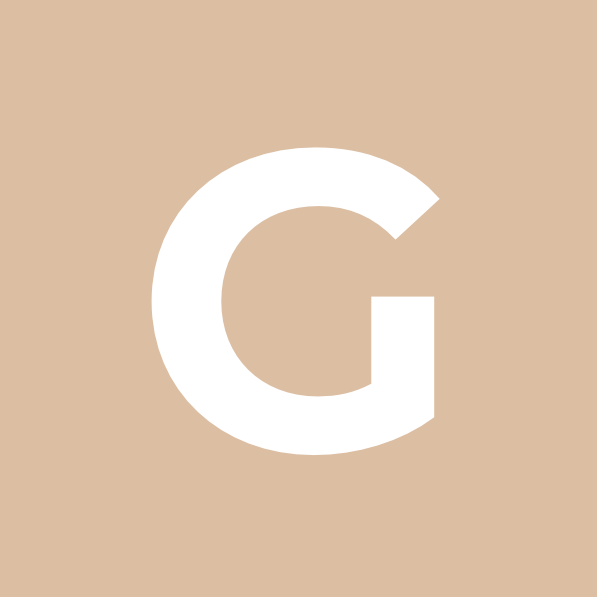 This position provides NOC operation support to monitor the Client environments, Cloud Platform environments and other Data Centre Operations such as process DC visits, escorting, etc Description:Monitoring and escalations of alerts in a timely manner Troubleshoot and monitor activity throughout the network Isolate and diagnose faults and escalate to higher levels of support for resolution as appropriate. Interact with departments to address issues identified within the network Read more
Pro-actively monitor the data centre network systems' uptime and connectivity to ensure system availability to prevent any down time, and coordinate problem resolution with vendor or second level support groups. To log and submit problem management record and assigned to appropriate party in accordance with the guideline/instruction provided. Ensure physical security procedures are followed strictly Seeks to understand customer issues while maintaining customer trust and managing the customer's expectation.RequirementsDiploma / Degree in Computer Science or any other related discipline Experienced in Windows, Linux, Unix will be an advantage Familiar with monitoring tool and processes such as Nimsoft, GENet, Familiar with using excel functions such as macro, and pivot Data Centre Operations experience and knowledge or equivalent Good communication, both written and verbal Good decision making skills Ability to work within a team environmentAbility to follow detailed procedures Must be willing to perform 2 rotating shifts (7.30am-7.30pm 12hours working a day – two days on and two days off cycle) Work location at Changi South LanePlease send your detailed resume in MS Word format including the following details to : [Click Here to Email Your Resume] 1.Recent photograph 2.Personal particulars 3.Education Level 4.Each employment background 5.Working experience 6.Reason for leaving each employment 7.Last drawn salary 8.Expected salary 9.Date of availability
Skills
/br>Solutions Architect, Global Technology Infrastructure, AssociateGlobal Technology Infrastructure (GTI) is responsible for building and managing the technology infrastructure for the firm, delivering a wide range of products and services, and partnering with all lines of business to provide high quality service delivery. GTI maintains one of the largest hybrid cloud infrastructures in the world and is actively involved in transforming the firms' infrastructure toward a fully automated, highly Read more
available, scalable and secure platform for the future. GTI Solution Architecture is a client-focused team providing consultation services, enterprise analysis, and application infrastructure designs meeting the current and future requirements of our internal clients while adhering to architectural standards, resiliency, security, performance and regulatory guidelines and strategies. As an experienced Solution Architect (SA) within the team, you'll work directly with business architects and application development teams to design integrated solutions meeting business objectives. This role is an experienced Solution Architect (SA) working directly with internal customers. Candidates within this role require broad and deep technology skills across a range of disciplines. Solution Architects are accountable for the development of cost effective end-to-end technical solutions and function as the primary design authority for the prescribed solution, working in partnership with the technical product owners, external vendors and project management teams, as required. There is implicit accountability for the solution working as designed. Your responsibilities will include: Creating application infrastructure solution designs meeting client requirements and all relevant standards including, but not limited to, architectural, security, resiliency, regulatory and compliance Analyzing current implementations for adherence to standards and for optimization Representing all GTI products in consulting with clients on projects and strategic initiatives Continuous learning and knowledge of current and planned technology products Effective and timely communication with clients and partners Skills Required: Engineering Degree in a technical discipline or similar experience 8+ years progressive experience and technical depth in one (or more) of the following technology areas: Distributed technologies including Server/Storage, Hypervisor, Market Data rate publication, Database, Web, Messaging, Load Balancing, Networking, and Firewall. Knowledge of one or more cloud based technologies - private and public 3+ years' experience as an enterprise Solution Architect Programming language (C/C++/Java/Python/J2EE/AngularJS) Skills Preferred: Understanding of Financial Services risk and control requirements within a large enterprise environment Experience with datacenter automation / runtime automation Experience implementing data-driven automation (e.g. Puppet or Ansible) Experience with cloud orchestration and automation Experience with Agile Development methodologies Soft Skills Required: Excellent client interfacing skills, strong verbal and written communications, and ability to work with various levels of management Concise communicator - able to translate complex detail into a concise story Motivated, self-starter, interested in making a difference and acting as a change agent Ability to work across and influence in a large complex organization Our Global Technology Infrastructure group is a team of innovators rewarded with innovators who love technology as much as you do. Together, you'll use a disciplined, innovative and a business focused approach to develop a wide variety of high-quality products and solutions. You'll work in a stable, resilient and secure operating environment where you-and the products you deliver-will thrive. When you work at JPMorgan Chase & Co., you're not just working at a global financial institution. You're an integral part of one of the world's biggest tech companies. In 14 technology hubs worldwide, our team of 40,000+ technologists design, build and deploy everything from enterprise technology initiatives to big data and mobile solutions, as well as innovations in electronic payments, cybersecurity, machine learning, and cloud development. Our $9.5B+ annual investment in technology enables us to hire people to create innovative solutions that will not only transform the financial services industry, but also change the world. At JPMorgan Chase & Co. we value the unique skills of every employee, and we're building a technology organization that thrives on diversity. We encourage professional growth and career development, and offer competitive benefits and compensation. If you're looking to build your career as part of a global technology team tackling big challenges that impact the lives of people and companies all around the world, we want to meet you.
Skills

Roles & ResponsibilitiesResponsibilities:- Lead the team of Operations staff to provide 24x7 support to the DC operations. - Perform the role of customer fronting and ensure operational efficiencies and effectiveness for customers serviced by both PV, Cage and Colocations. - Lead the team to ensure DC maintain all ISO27001, SS507, ISO22301, ISO9001 Certification status. - Manage resources in manpower, capital and operating expenses within the team. Ensure resources Read more
are leveraged at the most optimum, efficient and cost effective manner. - Motivate subordinates through leadership and well planned job assignments.Provide periodic result reviews, coaching, career counselling and appraisal feedback in developing subordinates to their fullest potential. Provide inputs to individuals' career development plans and ensure that this plan is implemented. - Take timely and made good decision in managing customer's expectations well in time of unforeseen crisis in area of facilities management. - Establish and enforce standards and procedures in the operations. Review operation standard to ensure control, accountability, security and efficient utilisation of operations resources. - Manage facility maintenance work, including monitoring and control to ensure completion within time and cost objectives. - Prepare operating and capital budget, including formulating programs relating to routine and periodic data centre operations and facility maintenance work. - Work towards ensuring appropriate physical security is in place and enforced. - Responsible for the operations and maintenance of data centre facilities including Uninterruptible Power Supply (UPS) system, Remote Surveillance System, Card Access System, etc - Ensure an appropriate maintenance regime is established for all facility and Data Centre utilities and plant, including regular testing and electrical and mechanical inspections. - Liaise with Data Centre Facility Management for matters related to building infrastructure and facilities supporting data centres. RequirementsRequirements:- Degree in Computer Science or equivalent - 10 years IT relevant experience - ITIL V3 Foundation Certification - Certified Data Centre Professional - CDCP - Certified Data Centre Specialist -CDCS - IT Operations Best Practice - ISO9000 - SS507 - ISO 20000 - ISO 27001 - ISO 22301 - ITIL Foundation - ITIL Immediate Level Certification - Project Management - Budget preparation and fiscal management - Personnel Skills, able to maintain confidentiality and address personnel issues sensitively and appropriately - Assertive & tactful when dealing with auditors - Well organized and able to reschedule priorities as circumstances change - Analytical with good problem solving skills - Good Communication skills - Making administrative / procedural decisions and judgments - Strategic planning skills - Skill in examining and re-engineering operations and procedures, formulating policy and developing and implementing new strategies and procedures.License No.: 12C6060
Skills Responsibilities •Deliver high quality, innovative, cost effective and secure IT infrastructure in support of the corporate business and manufacturing operations. •Responsible for ensuring efficient operations of server and network Infrastructure •IT service help desk (7 X24), Office Software Administration •Windows server, VMware virtual desktop environment •Open VMS, Linux, server administration •Network : WAN, LAN •SAN storage •Oracle, MS-SQL, SAP Database Read more
•Citrix, Mobile devices management •Supervising the IT support engineers and coordinating support functions internally and with vendors. •IT project management for IT implementation •IT Security Defense Firewall, Anti-Virus, Malware in accordance with ISO270001 standards. Requirements •Min. Degree in Computer Science, IT or related discipline or relevant experience is preferred. •At least 15 years experience in Information Technology management for medium to large organizations. •5 years or more years in active management of a team of IT infrastructure engineers. •Microsoft Certified Systems Engineer (MCSE) qualifications, Aruba Network and VMWare VCP5 are desirable. •In depth knowledge of IT infrastructure technology including servers, desktops, storage, networks, operating systems, platforms and configurations in particular VMWare, vSphere, Windows server 2012 datacenter edition, Active Directory, SQL 2014 Server, Office 365, Windows 7 -10 Enterprise. •In depth knowledge of Open VMS, Linux, server administration. •In depth knowledge of Oracle, MS-SQL, SAP Database administration. •Network skills: oSwitching (Capacity Planning & VLAN's) oRouting (OSPF, RIPv2, BGP) oWAN Technology (VPLS, VPN) oLarge Scale Wireless Deployments •Ability to inspire and develop team members towards best-in-class service and technical standards. •Ability to work cross-functionally in matrix organization where internal relationship building and credibility is critical. •Excellent communication skills and prior experience presenting technical and management level presentations. •Keen interest in and understanding of new technologies and how these can support the business strategy. •Knowledge of industry best practices. •High commitment to customer service delivery •Understanding of, and commitment to Equal Opportunity Employment, Occupational Health and Safety and ethical work practices.
Skills
Roles & ResponsibilitiesResponsible for Huawei Public Cloud Business development and sales target.Report to Singapore Enterprise Business director.Require to provide high level cloud solution/design to local office/channel partner/key account customers.Require to work as a team with either regional/HQ or local team.Require to work under minimum supervision to complete tasks assigned.Require to maintain the Huawei cloud customer relationshipRequire to be able to present cloud solution professionally.RequirementsB. SC in computer science/engineering/telecommunication Read more
with distinction.Minimum 8 years of working experience for IT.Preferable with pre-sales experience in FSI or ISP industry.Skills required: networking such as switch, router, IT system integrationKnowledge of Data Center Facilities or IT servers/storage would be an added advantage.Self-initiative to take the responsibility of task and learn new products/technologiesThe candidate shall be adaptable and flexible to tasks or job scope being assigned.
Skills

Roles & ResponsibilitiesNetwork Engineers ( 1 Senior , 1 Junior )Administer the Firewalls, NIDS, Antivirus and other security componentsManaging Firewall Rules as per agreed policiesUpdate IDS SignaturesApply necessary patches, fixes on all the managed network components, such as switches, router, firewall, IPS/IDS, Wireless controllers, etc.Monitor & manage network logs for unauthorized activitiesCo-ordinate and implement all the necessary patchesManage the network devices configuration and access control list (ACL) as Read more
per the agreed policiesparticipation during the vulnerability assessmentCoordinate internal or external auditRespond to GITSIR notificationInventory and Asset Management for network devicesRequirementsEducation and Training: IT related certifications, e.g.Alcatel-Lucent Certified Field Expert (ACFE);Cisco Certified Network Professional (CCNP);Check Point Certified Administrator (CCSA);Palo-Alto Network Security Engineer (PCNSE);F5 Certified BIG-IP Administrator (F5-CA) or above;ITIL version 3 or above certification.Interpersonal Skill: Able to work IT support and other datacenter personnel to ensure uptime maximizationCommunication Skill: Able to produce concise reports on datacenter operationsIT Skill: Understand IT operations, technology and maintaining computer network systems.
Skills

Roles & ResponsibilitiesAn exciting opportunity for a strong leader to take care of Data Center related operations across multiple lines of business, leveraging industry best practices in a well-established bank. RequirementsMandatory Skill-setMore than 10 years of IT experience, with more than 5 years in Data Center Management;Competent in managing Data Center or any Technology support group in a multi-platform environment, namely MVS/AS400, UNIX and WINTEL;Strong analytical skills, with Read more
leadership quality and demonstrate ability to conceptualize and clearly communicate the findings;Strong understanding of Computer Operations, Production & Output Control and Problem & Change Management;Good understanding of operational tools and software especially in automation initiatives within Data CenterKnowledge in Service Level Management and conversant in ISO, ITIL. ITSM and/or SQA;Good understanding of challenges in complex financial services environment;Ability to galvanized multiple teams to work together to resolve issues;Be proactive, thorough, and well-organized;Good verbal and written communication skills;Excellent soft skills especially interpersonal and presentation skills.Desired Skill-setITIL Certified.ResponsibilitiesProvide leadership in the Data Center for Output Management and Scheduling across multiple business lines;Lead initiatives that work towards process improvements and overall effectiveness in areas of responsibilities;Manage the team in terms of staff requirements, job descriptions, staff appraisals, set performance objectives, work discipline and salary reviews;Continual process improvement, ensure efficiency of the established procedures to achieve optimum performance levels for the Data Center Operations;Supervise the Data Center Operations staff during periods of crisis or problem situations;Identify key risks and ensure that all incidents all resolved;Work closely with Business and Technology teams globally to bring to closure on all incidents;Assess requirements and issues to find solutions to business needs;Influence Stakeholders to arrive at consensus on these solutions;Ensure proper management techniques and best practices/processes are applied, including reporting and timely status updates;Provide constant reviews and feedback on areas of potential risks and threats to identify these risk elements and take appropriate corrective and/or preventive measures.Should you be interested in this opportunity, please send your updated resume to [Click Here to Email Your Resume] at the earliest. Confidentiality is assured, and only shortlisted candidates will be notified. Sciente International Pte Ltd (EA Licence No. 07C5639)
Skills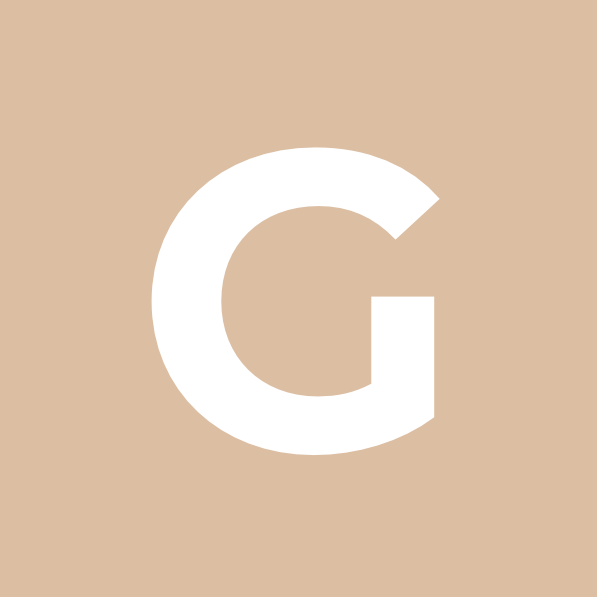 Roles & ResponsibilitiesSupport Network Programmability in large Data Centre / Organization Understanding requirements from product management, working according to agreed priorities. Actively engage internally and externally in planning, validating design and integration, incl. private/public Cloud Strong experience in Java, Python, Go (golang), Javascript, XML, JSON, REST APIs, Web Services, SOAP, Tomcat. Familiar with network and automation technologies, NETCONF/YANG, YAML, Ansible, Puppet, Chef. Experience with Cloud native, Docker, Kubernetes, Read more
Micro services architecture Experience with the use of APIs, SDKs, IDEs / Eclipse, Frameworks / Spring Experience with DevOps, CI/CD tools (Jira, Git / Jenkins, Cucumber, Ansbile/Chef , Cloud/Orchestration/Scheduling) Ensure successful prototypes and documentation, designing system specifications, standards, schema, flowcharts, diagram, etc. Experience with Linux OS Environment and related tools space, incl. scripting. Knowledge of network concepts, network architectures and management. Understand large enterprise solution development, SDLC, Agile practice and tools Identifying the test scenarios, test case preparation Quality mindset, "do it right the first time" as guiding principle in your work.Troubleshooting in case of issues in internal testing or customer testing, fixing of findings.RequirementsAt least 6-8 years work experience in Telecom or IT
Skills Roles & ResponsibilitiesThe Software Solution Specialist (Sol Spec) is responsible for driving and co-owning solution sales, business development, and marketing activities within his/her assigned country with some potential regional or global involvement on an as required basis. The role functions as a partnership with the primary account manager and as a result is not limited to traditional "overlay role" restrictions, the Sol Spec is expected to take a Read more
consistently proactive approach to developing the technical solutions business ensuring it is aligned to customer requirements. The Sol Spec is the technical lead in the country for pre-sales (including transactional, professional services and managed services with a strong focus on the latter) customer engagements and sales enablement for the respective territory. The role also serves as the liaison between the assigned sales team and customers andservice delivery resources which include both in-house and partner delivered services. The Sol Spec will scope services opportunities and assist in the creation and delivery of Statements of Work (SoW) to customers. The Sol Spec will be required to maintain an advanced level of technical knowledge across a broad set of foundational technologies as well as at least one specific technology set to serve as the subject matter expert for that specific subject on a national and/or global scale.RequirementsThere are 2 key focus areas for the Sol Spec and the Sol Spec will be expected to focus primarily on one of these areas but have capability across all 3Future Data Centre (*FDC) is the technology practice focused on the delivery of software centric datacenter solutions with an emphasis on Hybrid Cloud and Next Generation datacenter technologies (future in the context of next-gen). The role will require cross solution level technical understanding and expertise across multiple platforms (primarily Windows & Linux), hybrid cloud (with a focus on management, operations, and automation), database (SQL, ORCL, SAP) and public cloud (IaaS, PaaS). While there will be no limitations on the publishers and vendors that can be included in these practice solutions, foundational partners such as, but not limited to, Microsoft, VMware, Red Hat, AWS and IBM will serve as foundational technologies within the stack. The practice will also include "emerging technology" solutions from newer publishers and vendors that are finding traction in the broader marketplace and/or serve a specific niche solution.Future Workplace (*FW)is the technology practice focused on the delivery of enhanced collaboration tools and services to end users. The platforms are predicated on Microsoft technologies, Windows, Office 365 and migration services from on premise infrasdtructure services into Office 365 with Teams, Yammer, and associated technologies.Business Networking and Security (*BNS) which focusses on professional and managed services to ensure customers can manage risk. This includes areas such as Identity Management, Information Rights Management, Threat Protection, Intrusion Detection etc as well as core networking fundamentals such as network topologies, firewalling, network segmentation and optimization.Roles & Responsibilities:Sales & ServicesPartners and co-owns sales activities at a customer level with the field-based account manager (Business Development Manager [BDM]) and also the in life service Customer Success Manager (CSM).Performance and success measured by GP performance of region and individual accounts. t.Analyze & gather business requirement from large & complexity client environment and perform required research and investigation to identify and create thorough, accurate technical solution proposals based on client requirements.Responsible for partnering with BDMs, CSMs, and local sales leadership to drive net new business opportunities within the existing regional account base as well as supporting customer acquisition activities as assigned.Prepares cost estimates for licensing and product sales as well as professional and managed services (deployment, migration, implementation, workshops, etc.) by studying blueprints, plans, and related customer documents; consulting with other engineers, architects, practice leads and other professional and technical personnel (both internal and external).Develop overall solutions including high-level design (e.g.-Whiteboarding), statements of work (SOW), service design and bills of materials (BOM).Contributes to sales engineering effectiveness by identifying short-term and long-range issues that must be addressed; providing information and commentary pertinent to deliberations; recommending options and courses of action; implementing directives.Knowledge, Skills and Abilities Required:University degree preferred (in the field of Information Technology and/or or equivalent combination of experience and education; Master's degree preferred).5+ years or equivalent experience selling products and services in datacenter ecosystems.Ability to sell, scope, price with limited support.
Skills