Sign in or register for a JobTech account.
Jobs that require

data center operations

skill
Assist senior engineer in project distributions and rollout
Design, plan and engineer different network platforms and systems to meet product specification and operational requirements
Support and co-operate with operation team in daily operations on production platforms with focus in ASEAN region
Provide support in maintaining internal system and serves, IT support to colleagues and carry out IT policies in ASEAN offices
Assist in inventory control of networking and IT assets in accordance with company policy
Follow up customer complaints and enquires with Customer Services and Sales

Requirements:
Degree Holder in Computer/ Electronic Engineering / Telecommunication or related disciplines
Min 3 years solid experience in ISP network planning and installation, data center operations, customer technical support in telecommunications field
Hands-on experience on Router (including Cisco), LAN Switch, VPN gateway
Experience in installation and supporting of UNIX/Linux server. Familiar with Microsoft Windows platform an advantage
Good knowledge of TCP/IP, MPLS/VPN, SONET/SDH, Broadband technologies, Internet, Web, DNS, Email, MRTG and Network Monitoring tools
Holder of transmission/data equipment certified qualification (e.g. Sun Certified Admin, JNCIA, CCNA, CCNP)
Knowledge in system monitoring and backup tools
Able to solve problems independently, good interpersonal skills and able to work under pressure
Standby duty and travelling are required
Interested canidates who wish to apply, please send us your updated resume to jeffn@gemini.sg
We regret only shortlisted candidates will be notififed.
EA 12C5083
Skills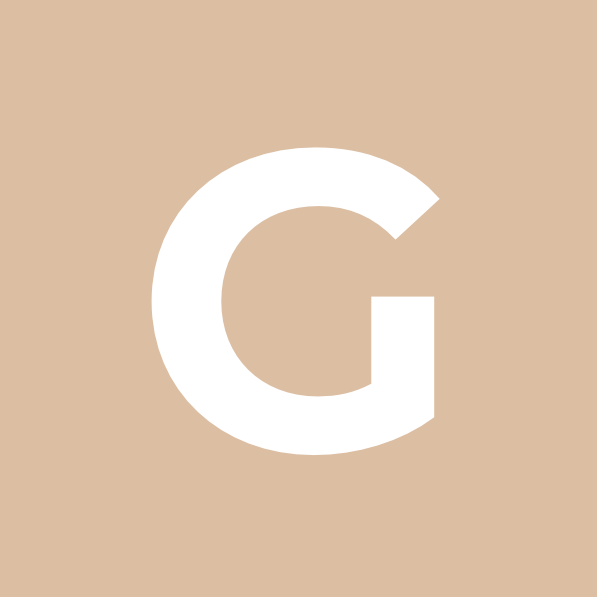 This position provides NOC operation support to monitor the Client environments, Cloud Platform environments and other Data Centre Operations such as process DC visits, escorting, etc Description:Monitoring and escalations of alerts in a timely manner Troubleshoot and monitor activity throughout the network Isolate and diagnose faults and escalate to higher levels of support for resolution as appropriate. Interact with departments to address issues identified within the network Read more
Pro-actively monitor the data centre network systems' uptime and connectivity to ensure system availability to prevent any down time, and coordinate problem resolution with vendor or second level support groups. To log and submit problem management record and assigned to appropriate party in accordance with the guideline/instruction provided. Ensure physical security procedures are followed strictly Seeks to understand customer issues while maintaining customer trust and managing the customer's expectation.RequirementsDiploma / Degree in Computer Science or any other related discipline Experienced in Windows, Linux, Unix will be an advantage Familiar with monitoring tool and processes such as Nimsoft, GENet, Familiar with using excel functions such as macro, and pivot Data Centre Operations experience and knowledge or equivalent Good communication, both written and verbal Good decision making skills Ability to work within a team environmentAbility to follow detailed procedures Must be willing to perform 2 rotating shifts (7.30am-7.30pm 12hours working a day – two days on and two days off cycle) Work location at Changi South LanePlease send your detailed resume in MS Word format including the following details to : [Click Here to Email Your Resume] 1.Recent photograph 2.Personal particulars 3.Education Level 4.Each employment background 5.Working experience 6.Reason for leaving each employment 7.Last drawn salary 8.Expected salary 9.Date of availability
Skills

Roles & ResponsibilitiesResponsibilities:- Lead the team of Operations staff to provide 24x7 support to the DC operations. - Perform the role of customer fronting and ensure operational efficiencies and effectiveness for customers serviced by both PV, Cage and Colocations. - Lead the team to ensure DC maintain all ISO27001, SS507, ISO22301, ISO9001 Certification status. - Manage resources in manpower, capital and operating expenses within the team. Ensure resources Read more
are leveraged at the most optimum, efficient and cost effective manner. - Motivate subordinates through leadership and well planned job assignments.Provide periodic result reviews, coaching, career counselling and appraisal feedback in developing subordinates to their fullest potential. Provide inputs to individuals' career development plans and ensure that this plan is implemented. - Take timely and made good decision in managing customer's expectations well in time of unforeseen crisis in area of facilities management. - Establish and enforce standards and procedures in the operations. Review operation standard to ensure control, accountability, security and efficient utilisation of operations resources. - Manage facility maintenance work, including monitoring and control to ensure completion within time and cost objectives. - Prepare operating and capital budget, including formulating programs relating to routine and periodic data centre operations and facility maintenance work. - Work towards ensuring appropriate physical security is in place and enforced. - Responsible for the operations and maintenance of data centre facilities including Uninterruptible Power Supply (UPS) system, Remote Surveillance System, Card Access System, etc - Ensure an appropriate maintenance regime is established for all facility and Data Centre utilities and plant, including regular testing and electrical and mechanical inspections. - Liaise with Data Centre Facility Management for matters related to building infrastructure and facilities supporting data centres. RequirementsRequirements:- Degree in Computer Science or equivalent - 10 years IT relevant experience - ITIL V3 Foundation Certification - Certified Data Centre Professional - CDCP - Certified Data Centre Specialist -CDCS - IT Operations Best Practice - ISO9000 - SS507 - ISO 20000 - ISO 27001 - ISO 22301 - ITIL Foundation - ITIL Immediate Level Certification - Project Management - Budget preparation and fiscal management - Personnel Skills, able to maintain confidentiality and address personnel issues sensitively and appropriately - Assertive & tactful when dealing with auditors - Well organized and able to reschedule priorities as circumstances change - Analytical with good problem solving skills - Good Communication skills - Making administrative / procedural decisions and judgments - Strategic planning skills - Skill in examining and re-engineering operations and procedures, formulating policy and developing and implementing new strategies and procedures.License No.: 12C6060
Skills

Roles & ResponsibilitiesAn exciting opportunity for a strong leader to take care of Data Center related operations across multiple lines of business, leveraging industry best practices in a well-established bank. RequirementsMandatory Skill-setMore than 10 years of IT experience, with more than 5 years in Data Center Management;Competent in managing Data Center or any Technology support group in a multi-platform environment, namely MVS/AS400, UNIX and WINTEL;Strong analytical skills, with Read more
leadership quality and demonstrate ability to conceptualize and clearly communicate the findings;Strong understanding of Computer Operations, Production & Output Control and Problem & Change Management;Good understanding of operational tools and software especially in automation initiatives within Data CenterKnowledge in Service Level Management and conversant in ISO, ITIL. ITSM and/or SQA;Good understanding of challenges in complex financial services environment;Ability to galvanized multiple teams to work together to resolve issues;Be proactive, thorough, and well-organized;Good verbal and written communication skills;Excellent soft skills especially interpersonal and presentation skills.Desired Skill-setITIL Certified.ResponsibilitiesProvide leadership in the Data Center for Output Management and Scheduling across multiple business lines;Lead initiatives that work towards process improvements and overall effectiveness in areas of responsibilities;Manage the team in terms of staff requirements, job descriptions, staff appraisals, set performance objectives, work discipline and salary reviews;Continual process improvement, ensure efficiency of the established procedures to achieve optimum performance levels for the Data Center Operations;Supervise the Data Center Operations staff during periods of crisis or problem situations;Identify key risks and ensure that all incidents all resolved;Work closely with Business and Technology teams globally to bring to closure on all incidents;Assess requirements and issues to find solutions to business needs;Influence Stakeholders to arrive at consensus on these solutions;Ensure proper management techniques and best practices/processes are applied, including reporting and timely status updates;Provide constant reviews and feedback on areas of potential risks and threats to identify these risk elements and take appropriate corrective and/or preventive measures.Should you be interested in this opportunity, please send your updated resume to [Click Here to Email Your Resume] at the earliest. Confidentiality is assured, and only shortlisted candidates will be notified. Sciente International Pte Ltd (EA Licence No. 07C5639)
Skills

Roles & ResponsibilitiesNetwork Engineers ( 1 Senior , 1 Junior )Administer the Firewalls, NIDS, Antivirus and other security componentsManaging Firewall Rules as per agreed policiesUpdate IDS SignaturesApply necessary patches, fixes on all the managed network components, such as switches, router, firewall, IPS/IDS, Wireless controllers, etc.Monitor & manage network logs for unauthorized activitiesCo-ordinate and implement all the necessary patchesManage the network devices configuration and access control list (ACL) as Read more
per the agreed policiesparticipation during the vulnerability assessmentCoordinate internal or external auditRespond to GITSIR notificationInventory and Asset Management for network devicesRequirementsEducation and Training: IT related certifications, e.g.Alcatel-Lucent Certified Field Expert (ACFE);Cisco Certified Network Professional (CCNP);Check Point Certified Administrator (CCSA);Palo-Alto Network Security Engineer (PCNSE);F5 Certified BIG-IP Administrator (F5-CA) or above;ITIL version 3 or above certification.Interpersonal Skill: Able to work IT support and other datacenter personnel to ensure uptime maximizationCommunication Skill: Able to produce concise reports on datacenter operationsIT Skill: Understand IT operations, technology and maintaining computer network systems.
Skills
Roles & ResponsibilitiesAs a part of the Technology and Operations, you will report to the Deputy Vice President of Data Centre & Service Management, IT Division. You are responsible to ensure that the Data Centre operates efficiently, reliably and in compliant with required regulations, policies and processes to support Income's business and IT operations.PRIMARY RESPONSIBILITIESIdentity Access ManagementManage and be responsible for Income Identity Access Management (IAM) operations.Responsible for Read more
the support and enhancement of IAM solution (RSA Identity Governance and Lifecycle)Be the Project Manager for any IAM-related initiatives and projects.Proactively engage application counterparts to onboard new applications onto IAM platform.Ensure all IAM related projects comply with Income policies, processes and standards.Review and streamline IAM processes.Proactively promote the onboarding of Business Segregation of Duties rules onto IAM platform.Service ManagementAssist DVP Data Centre to manage IT Service Management including incident, problem and change.Handle critical escalation cases till resolution and management reporting.Lead change management to ensure proper change review processes are adhered to.Guide teams to continually improve IT services and processes.Responsible for the operations and enhancement of ITSM solution (BMC Remedy)Review processes and new IT deployments in Income.Deliver and present monthly IT service management reports to IT management.Data CentreDesign, review and implementation of Data Centre operations processes based on ITIL, Industry best practices and Income's business needs and the governance of its compliances.Data Centre facility management which includes M&E as well as capacity, physical access and space expansionData Centre facility management and operations.Processes and Procedures to facilitate Data Centre operations to function smoothly and efficientlyProject, RFP and vendor management.Facilitate all the audit and compliance activities such as IT health check, IT self-assessment, Internal IT audit, External IT audit and regulatory IT compliance and auditAssist DVP Data Centre in the management of Data Centre outsourcing contract.Establish and review Infrastructure and Operations policies, standards and processes.Ensure project and operations governance is carried out in accordance with MAS TRM and established policies, standards and processes. RequirementsAt least 10 years' of IT experience with >5 years' experience in managing projects, and a proven track record of successfully leading and delivering systems implementationSolid project management and facilitation skills. Able to manage multiple projects and teamsStrong communication and writing skills, with ability to manage key stakeholders and project sponsorsPMP/Prince2/CITPM, CISSP/CCSP, ITIL/CISA/CGEIT/COBIT, CDCP, AWS certification is a plusGood knowledge of Identity and Access Management, ITIL processes, IT and Data Centre OperationsLeadership skill such as leading organization, communication skill with people across the organisation
Skills Roles & ResponsibilitiesUndertakes complex projects related to systems provisioning, installations, configurations as well as monitoring and maintenanceApplies highly developed specialist knowledge and skills in systems administration and works toward continuous optimisation of systems performanceImplements systems improvements and instructs other IT staff in the resolution of complex issuesMonitor systems performance and usage, including response timesSupervise backups, optimisation, initiation of recovery procedures and routine troubleshootingLead the development of new systems Read more
as per the system requirementsDesign security and integrity controlsOversee the assessment of risks to systems RequirementsExperience in data centre operations with some basic network support.Experiences in servers implementation and operationCertification in MCSE preferred.Certification in VCP preferred.Degree in Computer Science, Engineering or equivalent.Interested candidates, who wish to apply for the above position; please send in your resume to [Click Here to Email Your Resume] and attention to RDWOnly shortlisted applicants will be notified by our consultants.Capita Pte Ltd | EA Licence No: 08C2893Won Seng Lee | EA Reg No: R1544685
Skills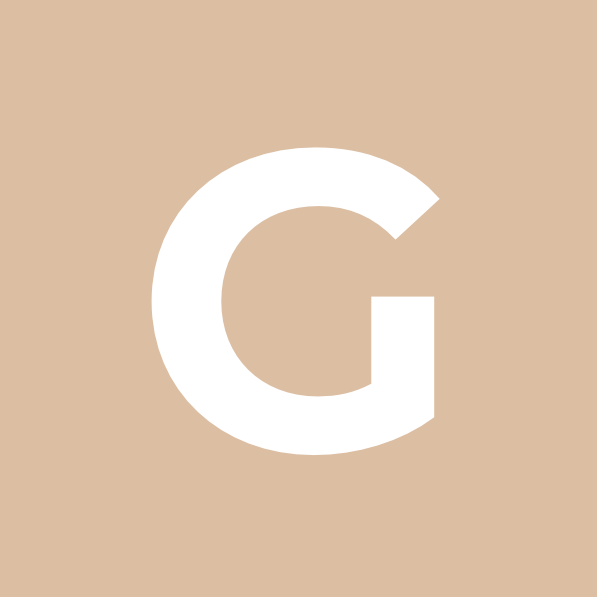 Roles & ResponsibilitiesThe Network and Security Manager will be responsible for the day-to-day APAC Network and Security Operations.This individual will be the primary lead and main point of contact for all APAC offices for issues related to network, Security, voice and telecom services.A large and important part of this person's responsibility will be to ensure 100% reliability of these services for manufacturing plant located in Singapore along with Read more
delivering strong service quality to the other sites offices in India, China, Japan, Taiwan.Managing a team of network & security engineers, technicians in the delivery of network, security,voice, video servicesConduct strategic planning to deliver 100% reliability of Network & Security services for APAC RegionResponsible for the overall performance, availability and security of the APAC Network & Security infrastructureIdentify and correct issues proactively that can result in failures in network.Drive planning tostabilize and improve service deliveryLead in the effort to collaborate across Regions (US and EMEA) and establish strong partnerships with counterparts in US & EMEA.Work closely with Data Center Operations, Service Desk, End User Computing, Business Management, Geographic Leadsto drive excellence and apply best IT practices across the APAC footprintRepresent team in Daily Operations Meetings when needed to review Integrated Manufacturing Information Technology (IMIT) initiatives or review service outages, if necessaryWork globally across various cultures to deliver on solutions in a timely mannerConduct strategic analysis of existing, new and evolving Network & Security technologiesPerform incident management of Network & Security incidents in accordance with company policyProvide subject matter expertise to IT Compliance during IT internal and external auditsDevelop minimum standards and baselines to define required security controls and settings on all servers, commercial applications, and networksAssess security risks to the corporation's information and communications systemsAbility to research and understand the latest vulnerabilities and threats and direct team to mitigate the riskExperience in managing Cisco Switches,Checkpoint, PA, Cisco firewalls and IPS devicesFamiliar with Proxy and DLP systems.Knowledge with Bluecoat Proxies and DLP.Host and facilitate ongoing internal, as well as global, staff meetings to ensure consistent communication to upper management.Excellent TCP/IP networking skills with good experience in managing large Cisco network infrastructureKnowledge of vulnerability scanning or other equivalent commercial toolAbility to develop, describe and communicate Security Baselines and PoliciesCustomer facing skills are highly requiredAbility to design, manage Network & Security SolutionsPerform capacity planning for Network & Security solution RequirementsBachelor degree preferred in Computer Science, Information Systems or equivalent field of study8 - 10 years experience in Network & Security operations with minimum 4 years leading teamsMust have experience working in a global teamGeneral knowledge of CUCM (Cisco Unified communications manager)General knowledge of Polycom & Cisco video conferencingGeneral knowledge of Layer 2 & 3 Networking ConceptsGeneral knowledge of a telecom and backbone network infrastructure (i.e., local & long distance Telco's, Telco products, QoS, Routing etc.).Demonstrated experience in integration, planning, coordination, and facilitating network information system related activities such as upgrade of hardware and software, and implementation of internet and intranet sitesExperience managing Cisco and other network monitoring productsStrong awareness of Security technologies and productsMust possess excellent interpersonal skills to relate to management, business customers, vendors and the technical IT teamExperience and understanding of IT infrastructure services that include LAN's, WAN's, telecommunicationsExperience in using all office products, especially Visio, MS Project, PowerPoint, Excel and Word.Project Management experience for handing large network & Security refresh projectsGood communication skills, both written and verbal, and excellent presentation skillsDemonstrated strong work ethic and commitment to professional continuous developmentAble to direct resources that do not directly work for the incumbentVery much a self-starter as the job will be interrupt drivenAble to manage vendors in terms of problem tracking, quality, deliverables, timely responsesClear thinker, able to perform under pressureGood attention to detailStrong team playerVery strong negotiating skillsCalm, and even tempered in handling stressful situations that require composureExperience in Manufacturing, in particular, SemiconductorExperience in project managing technology implementationsExperience working as a network or security engineer CISSP, CISM, CCIE, CCNA, CCNP Certification is preferred but not mandatory
Skills Roles & ResponsibilitiesManages the systems administration function and leads the organisation's system projects and environmentsFocuses on setting goals and priorities and on mentoring and coordination as well as providing technical leadershipPlans and oversees systems upgrades and migrations and ensures systems are up-to-date with the latest patches and are coherent across the organisationDirects the development and maintenance of technical documentationRecommend process, product or service improvements, resource optimisation and cost Read more
savingsOversee team management including budgets, forecasting, work allocations and staffing RequirementsExperience in data centre operations with some basic network support.Revelant experiences in Windows server implementation and operationExperiences in managing small to mid scale projectsDegree in Computer Science, Engineering or equivalent.Certification in MCSE preferred.Interested candidates, who wish to apply for the above position; please send in your resume to [Click Here to Email Your Resume] and attention to RDWOnly shortlisted applicants will be notified by our consultants.Capita Pte Ltd | EA Licence No: 08C2893Won Seng Lee | EA Reg No: R1544685
Skills We are looking for System Engineer one of our leading IT client in Singapore Salary: SGD 3500 – SGD 4500/Month Location: 6 Serangoon North Avenue 5 Job Type: Contract Job descriptionAt least 5 - 6 years' experience in developing, implementing and maintaining IT systems Experience in data centre operations with some basic network support. Strong communications skills with stakeholders at all levels. Experience in healthcare applications preferred. Certification Read more
in MCSE preferred. Certification in VCP preferred. Degree in Computer Science, Engineering or equivalent.Interested, please send over your resume to recruitment at aryansolutions dot tech or call at 65 67087429 Ext 214 for a confidential discussion. -- Vikram Shervani EA Registration No.R1110177
Skills