Sign in or register for a JobTech account.
Jobs that require

data collection

skill

Responsibilities Responsible for reviewing Supply Chain data metrics, including: confirming report content, data accuracy, and regional alignment for all relevant metrics.Supports data and business analyses to develop business plans. Supports the development of statistical and financial models for forecasting and reporting. Measures business performance and compares actual data to forecasted values. Executes market research projects and gathers intelligence on current industry, technology, and consumer trends. Works with cross-functional Read more
teams to support the data collection process. Supports the execution of priority projects with directionRequirementsMin Degree in Data Science, Computer Science or related to strategy planning, operations, finance Min 5 years experience in BI and data analytics with exposure to Cognos and SQL development Prior experience in retail MNC preferred Basic knowledge of project management and research methodology. Demonstrated analytical thinking, technical analysis, and data manipulation skills. Demonstrated knowledge of Excel, Access, statistical analysis, and financial modeling.Developing business acumen and technical knowledge within area of responsibility to engage stakeholders Strong verbal and written communication skills.Selected candidate will be awarded with a competitive compensation package and a rewarding career. Please click "Apply" to submit your application with your full cv and include your current/last drawn salary, expected salary, your availability/notice period, motivation factors for your next career move and a recent passport size photo. For any enquiries, please write to laypeng(a)thameshr.com (Reg No. R1217654) We thank you for your interest in this application and regret that only short-listed candidates are notified
Skills What we offer:The opportunity to work on project forGlobal Fortune 500 Multi-Nationals and government agencies to deliver research and co-develop growth strategies in Emerging MarketsCommitment to provide training and continuous learning in order to further personal and professional growth.A friendly and flexible work environment with a focus on open communicationCompetitive remuneration package.What to expect:The position will be based in Spire's office in Singapore. He/she will:-Work with Spire's team Read more
in Singapore and across the region to project manage gather data collection from primary sources.Design project methodologies in terms of respondent quotas and survey toolsManage projects on day to day bases and guide junior members on project execution.Brief and manage Lead fieldwork team with other full time and part time fieldworkersfor key projects including managing data completeness and accuracyConduct data analysis and derive insights to address client's requirementsDevelop and present reports to the end client.What we require:The successful candidate should have the following attributes:Keen interest in business-oriented research and consulting;Strong analytical skills, good general business knowledge, and ability to communicate with people;Min 1-2 years of experience in a marketing, project management or analytics and consulting role.Outgoing and people oriented.Must have a bachelor's degree in Business, Economics, Finance, Marketing or other relevant field;Must be comfortable with travelling to international locationsExcellent command of English and the ability to work on Microsoft Office applications.
Skills Responsibilities:We are looking for an organised, meticulous individual with good time-management and project management skills to join the nation's central law drafting office.You will be part of the Law Revision Unit in the Legislation Division of the AGC, and will be preparing regular compilations of amended legislation through law revision under the direction of the Law Revision Commissioners. The role involves managing the process of quality checks, performing Read more
proof-reading and editing, and overseeing the quality assurance and publication of the revised editions within scheduled timelines.You will also be involved in the editing and proof-reading of legislation for accuracy and readability, as well as simple drafting and vetting. You will help ensure that Singapore legislation is precise, concise and understandable by its users and readers.You will also be required to undertake administrative duties for the Unit and Division, including participating in various Divisional and AGC-wide committee work where required.Your job responsibilities include:Preparing revised editions of Singapore laws. This entails managing the process from the quality checks and also performing independent checks to editing and rewriting into plain language, to overseeing the activation and publication of the final revised proofs.Conducting research on the legislative history of Singapore Acts.Making editorial amendments for grammar, punctuation, spelling, consistency and compliance with house style and drafting directives, as well as simplifying the language of legislation to be revised.Planning the Universal Law Revision schedules and other ad hoc revision projects and system changes to implement new initiatives, and working out their budgets, resource allocation and timelines.Preparing and vetting minutes of meetings and policy papers for decision/approval.Secretariat to Law Revision Commissioners.Raising awareness of law revision work through induction/internship programmes, presentations, materials on website, etc.Developing a working knowledge of legislation, legislative processes, house styles, drafting directives, editing and publishing software, and publication processes.Providing editorial support to legal drafters, including making editorial amendments for grammar, punctuation, spelling, consistency and compliance with house style and drafting directives, as well as simplifying the language of draft legislation.Drafting and vetting subsidiary legislation and Gazette notifications, including rendering simple drafting advice.Undertaking administrative duties such as putting up relevant approval and procurement papers to procure the services of trainers, organising training programmes for unit members, performing statistical analysis and data collection for law revision work, performing file management and registry duties for the unit, and undertaking committee work on behalf of the unit or Division where required, etc.Requirements:Preferably at least 2 years of relevant working experience, such as experience in editing or publishing or project management skills with an excellent command of the English language.. Fresh school leavers may also apply.Meticulous and with an eye for detail.Strong analytical, critical thinking and editorial and proofreading skills.Excellent communication (both verbal and written) and interpersonal skills.High level of initiative, self-motivated, with good organisational, project management and problem-solving skills.A team player who is able to work independently as well as in a team.Ability to multi-task, plan and organise work effectively ensuring deadlines are adhered to is key and critical.Ability to work under pressure and extra hours at short notice when required (flexibility).Good IT skills relating to the use of Microsoft Office (Word, Excel and PowerPoint), Adobe Acrobat and web-based applications will be an advantage.Good presentation skills.Good writing skills i.e. ability to put up project papers or any other write-ups when required and within short notice.A logical thinker with strong rationalisation capability and thorough "thought" process.
Skills

We are seeking talented and motivated Digital Account Management Intern to join the APAC team. We're looking for a Superstar that can support our sales and accounts team such as servicing our diverse portfolio of clients in our digital platforms. RESPONSIBILITIESSupport the sales and accounts team operations on the APAC region.Help in conceptualizing creative and effective strategies.Provide articulate knowledge in preparation of sales team presentation for pitching new Read more
projects.Assist in the communication and execution of campaigns.Assist in collecting data from existing campaigns and analyze to devise campaign strategies that will help in achieving clients objectives.Assist in coordinating all training requirements for Sales, to ensure Sales team are 100% up to speed on all product/strategies.Assists in production of sales collateral materials such as sales deck templates and inventory one pagers.Assist in working with AdOps for each end of campaign report including case studiesAssist in sales and accounts team administrative processes consistently and constantly look for ways to streamline and automate.Interact and coordinate with the sales team and team members in other departments working on the shared client accountsBe an additional pair of eye and ears for the sales team!QUALITIESYou're a self-starter, you can clearly demonstrate your abilities to get things done without direct supervision and understand what it means to deliver excellence to clientsWell rounded in digital marketing including strategy, creative, planning, execution, project management and reporting.You're insanely well-organised with excellent communication skills.You're extremely driven and passionateYou think logically, even under pressure, and come up with innovative solutions to problemsYou're analytical and have a great head for numbersExcellent written and spoken English
Skills
Senior/Principal Researcher, Underground GeospatialJob Scope:Research and experiment emerging geospatial technologies (such as automated change detection, spatial-temporal analysis, machine learning algorithms), in collaboration with other agencies or technology/research institutions.Conceptualise and formulate high-level strategies, design system architectures and develop technical standards required for the integration and use of (2D and 3D) above-ground and underground geospatial information.Build, code, and test geospatial technologies and algorithms (including data acquisition, data integration, modelling visualisation, Read more
and analytics).Requirements:Degree or Masters preferably in the areas of GeoSpatial Science/Technology, Computer Science, Software Engineering, or equivalent.At least 3 years of working experience in geospatial information science and technology or related fields.Proficient knowledge in GIS, geospatial data modelling, and geodatabase management, and open standardsKnowledge in machine learning and change detection techniques, remote sensing, application development will be an added advantage.Strong communication and interpersonal skills, problem-solving skills, and the ability to work in a team.
Skills Have you ever dreamed of setting up and managing your own business? This is a perfect entrepreneurial opportunity! The Geneco Entrepreneur Internship allows you to set up a business that does re-selling of services and operating the business. A real-life business, you will pioneer a sales plan and propose a mock-up design of roadshow booths and marketing collateral. A marketing plan including promotions for digital in booth materials Read more
mock ups will also be launched by you alongside data collection and analytics for business monitoring.Besides, you will be mentored to acquire the following skills:Energy Markets and Retail in SingaporeBusiness PlanningMarketing and SalesData Analytics
Skills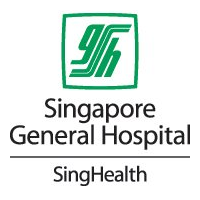 Job DescriptionThe Coordinator is instrumental in establishing a system to remind and encourage all restructured and private hospitals to refer all suitable organ donors to the transplant coordinators. He / She is responsible for the co-ordination of organ donation. This involves being well versed with the two legislations: The Medical (Therapy, Education & Research) Act 1972 and the Human Organ Transplant Act 1987 (HOTA) that permits organ donation Read more
and the framework of the different hospitals that facilitates the organ procurement process. He / she will be responsible for the selection of patients on the National Transplant Register for kidney transplantation and assist in the administration of the Organ Donor Registry to ensure that data are entered accurately and promptly.The purpose is to make more organs available for transplant, ensure that selection of kidney recipients are carried out in accordance to selection criteria and ensure the efficient functioning of the Organ Donor Registry.Organ ProcurementCoordinate the procurement procedure on referral of a potential organ donor to.Explain and motivate relatives of potential deceased organ donors, who do not fall under the ambit of HOTA, to give consent to organ and / tissue donation. Maintain contacts with intensive care unit staff in the hospitals.Conduct death audits in the various hospitals. Identify process lapses.Kidney AllocationManage the selection of patients on National Transplant Register for kidney transplant. Registry MaintenanceOversee the maintenance of the National Transplant RegistryCoordinate with the pancreas program on the establishment of the pancreas wait listAdministration Assist in data collation and administration of the duties of the National Organ Transplant Unit Scheduling of TEC meetingsSecretariat Support for TECData Collection Maintain and collate reports on potential organ donors.EducationEngage in outreach programs to the public and hospital staffCoordinate teaching sessions for case managersJob RequirementsBachelor Degree in Science or Life Sciences, Social Science, Psychology or Social Work / Diploma in Nursing or Degree in Nursing Other degree holders may be considered if science subjects were in the course of studies eitherat University or "A" levels
Skills Join a market leader within Media & Entertainment Strong opportunities to progress your careerThe Employer Our client is Asia's leading media organisation, engaging minds and enriching lives across multiple languages and platforms. Their core business is publishing of newspapers, magazines and books in both print and digital editions. They also own other digital products, online classifieds, radio stations and outdoor media. Sitting within the Media Strategy & Analytics Read more
department, the Company's Analytics team serves as the data analytics centre of excellence for the whole company. They integrate and gatekeep all major data sources across the Company's media divisions, on top of which they create visualisations and perform analytics functions to drive business decisions. They also formulate and execute advanced analytics and machine learning projects to help business units achieve their objectives. The Job Our client is are looking for two articulate and cross-functional audience insights specialists to join the team and help provide their media divisions with a composite view of the Company's product users, as well as identify any audience gaps in the company's product portfolio. This role will report to the Analytics Lead and work closely with the media divisions including editorial, product, ad sales and circulation sales teams. In this role you will:Work with the data analytics and research teams to generate audience insights across disparate data sets Identify data gaps and create strategies for data collection Help to develop and track audience growth and loyalty against industry-standard targets and metrics, including benchmarking against competitors Help newsrooms create content insights to fine tune their editorial strategy and monitor the performance of the resulting content strategy Use audience insights to help product development and sales teams refine and craft new products and marketing campaigns Create dashboards and regular reports to share audience metrics and actionable insights Conduct market scanning to identify audience gaps in the product portfolioThe ProfileYou have at least 2 years of experience in dealing with data, business intelligence or audience development, preferably in a media-related industry Experience with content analysis preferable Hands-on experience with analytics tools such as Google Analytics, FB Insights and Chartbeat preferable You are familiar with interpreting and analysing survey results and large datasets You possess excellent communication skills and experience with Powerpoint Comfortable multi-tasking and works well under pressure Excellent at collaborating across departments/teamsPlease apply for this role using the following link: https://snaphunt.com/jobs/04643002
Skills

We are looking for dependable, client service-oriented marketing associates with excellent communication, time-management and organisational skills. Marketing associates can expect to work closely with account executives and marketing managers, do research, edit copy and follow trends. Usually overseen by marketing managers, their responsibilities include helping to collect data, forecast trends, and assess customer satisfaction. They may also be asked to liaise between company and client, handle social media Read more
accounts, and help with event planning.To be successful as a marketing associate you must understand the importance of confidentiality, stay up-to-date with style guides and marketing trends, and be a good writer and speaker. The ideal candidate for this position will have excellent administrative and word processing software skills, presentation know-how, and experience with relevant technology.Marketing Associate Responsibilities:Conduct Market ResearchSupporting the Marketing teamDoing day-to-day administrative tasksHelping to plan events, projects, or campaignsReporting on Research finding Helping to create proposals and presentationsHelping to run social media accountsCommunicating with clients & partners and maintaining good relationsMarketing Associate Requirements:Bachelor's degree in marketing, business or related fields.Experience in marketing.Excellent marketing and administrative software skills.Excellent people skills.
Skills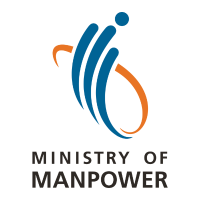 Roles & ResponsibilitiesOverview You will be responsible in administering and reviewing the compliance strategies from time to time, and also to ensure an effective enforcement system and processes are put in place to address possible Employment Act (EA) breaches detected upstream. In this regard, you are required to stay up-to-date on the latest technology or processes which we could leverage on to strengthen our enforcement capability. ResponsibilitiesDevelop and Read more
implement databases, data collection systems, data analytics and other strategies that optimize statistical efficiency and quality Collect, interpret and analyse data or trends to measure and evaluate effectiveness of enforcement outcomes and policies Provide insightful analysis on the compliance level of employers by assessing their responses to the salary declaration forms and other diverse factors such as their antecedent records and behaviours Identify current gaps/challenges in business models and operations, and recommend changes and solutions to improve the workflow Work in collaboration with the relevant stakeholders, to develop strategy for the process improvements in order to meet evolving business requirements Support the organization in the digitisation and operationalisation of new processes within each function through Business Processes Re-Engineering (BPR) projects Leverage business solutions software such as Robotic Process Automation (RPA) technology to automate business processes Coordinate development, testing and integration of projectsRequirementsHave at least 3 years of relevant work experience, preferably with experience in at least 1 full BPR project using structured methodology Functional knowledge and experience of RPA and other business solutions Strong analytical, conceptualisation and problem-solving skills Ability to take a broad, strategic perspective on organisation's business needs and challenges Ability to work independently and adapt to an evolving business environment Excellent communication skills, both oral and written, with the ability to pitch ideas and influence stakeholders
Skills