Sign in or register for a JobTech account.
Jobs that require

data collection

skill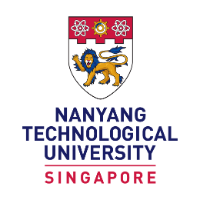 Roles & ResponsibilitiesA Project Officer position is available in the School of Physical & Mathematical Sciences at Nanyang Technological University.The candidate will work on research projects about applications of machine learning algorithms. He/She is required to replicate the codes and results of the assigned papers, and implement the improvements under guidance. He/She will be mainly responsible for data collection/extraction, data cleaning, coding of algorithms, and conducting numerical studies Read more
for various applications.RequirementsMinimum Bachelor's degree in Mathematics, Statistics, Computer Science, or related fields (with at least second class or equivalent honour or minimum 1-year working experience in data analysis)Knowledge in finance/economics is required but the exception is made for the candidates with good academic recordsFamiliar with scientific programming, e.g. R languageAbility to work independently or as a team playerApplicants are required to submit cover letter, curriculum vitae, and soft-copies of transcripts. Two reference letters will be required if the candidate is shortlisted.We regret only shortlisted candidates will be notified.
Skills
Roles & ResponsibilitiesBuilding machine learning & analytics platform and working with data scientists to create, optimize and productionize of machine learning models and building data pipelines for machine learning systems for various business units within the org.Requirements• Build and improve machine learning and analytics platform. o Develop components of machine learning and analytics platform. o Improve the machine learning workflow, from data exploration, model experimentation/prototyping to Read more
production. o Build framework to support machine learning and data-driven business activities at large scale. • Work with data scientists to build end-to-end machine learning and analytics solution to solve business challenges. o Build data pipeline for machine learning systems. o Turn advanced machine learning models created by data scientists into end-to-end production grade system. o Build analytics platform components to support data collection, exploratory, and integration from various sources being data API, RDBMS, or big data platform. o Optimize efficiency of machine learning algorithm by applying state-of-the-art technologies, i.e. distributed computing, concurrent programming, or GPU parallel computing.• Excellent understanding of software engineering principles and design patterns. • Excellent programming skills in Python, Scala, or Java. • Working knowledge of big data technology stack: Hadoop/Yarn, Hive, HBase, and Spark. • Experience to one or more commercial / open source data warehouses or data analytics systems, e.g. Teradata, is a big plus. • Experience to one or more NoSQL databases is a big plus. • Hands-on experience in Cloud platforms, e.g. AWS, or containerization/ virtualization platforms, e.g. Docker/Kubernetes, is a big plus. • Experience to any data science or machine learning platform, e.g. IBM Data Science Experience or Cloudera Data Science Workbench, is a big plus. • Good understanding of data science and machine learning technologies and methodologies is a big plus. • Exposure to mainframe system is a plus. • Passion about machine learning and data-driven intelligence system. • Excellent communication and presentation skills in English. • Team player, self-starter, ability to work on multiple projects in parallel is necessary. • Experience in software engineering, devops automation, and big data engineering • Experience working in multi-cultural environments
Skills Roles & ResponsibilitiesThe EmployerThe Employer is one of the leading European brand of fast fashion apparel and accessories. It operates several large retail stores in Thailand and is known to provide its customers an exceptional retail experience. Its innovative designs and materials and affordable price ranges have made it an iconic youth brand globally.In Thailand, the company would like to build an additional online channel to reach out Read more
to its customer base. It is in the process of building a core team that will conceptualize, design, build, deliver and manage the online business and is interested in bringing on board a professional merchandising professional to join the team as:Position:Merchandiser (Fast Fashion) - OnlineJob Code:EXP/MERCH/FF/TH/0119Location:Bangkok, ThailandRequirementsResponsibilitiesIdentifies and builds online product assortments, exclusive promotions and be an expert ine-commerce landscapeBuilding weekly / monthly merchandise calendar while maintaining an acute awareness of the competitive landscapeCommunicate with key cross functional team, and drive seasonal business and assortment strategy to meet financial targets and customer expectations.Creates content boxes, stories and collections, that features relevant content and complementary productsSuggests products for email marketing and social media postIdentifies opportunity and implements product photography changes together with the Online visual teamContinually review merchandising of top-sites, navigation and listings and proposing new attributes per category and optimizing site navigationReviews the new-in list, ensuring the site is representative of key productsMonitors intake daily and weekly to make sure all products are going online in a timely mannerMonitors live sales to identify fast sellers on the day and take action as required to maximize salesReviews daily and weekly sales trends, identifying areas of weakness, proposing and taking action to increase salesRequirementsBachelor's degree from a reputable university4 – 6 years of experienceE-commerce / Digital Global Merchandising – experience in development and execution of global e-commerce or omni merchandising strategiesFinancial Acumen – knowledge of and ability to impact financial outcomesStrategic and Analytic Thinker – thinks strategically, conceptually and creativelyProblem Solving Skill – ability to define problems, collect data, establish facts, draw valid conclusions and provide solutionsDealing with Ambiguity – experience working through significant change and transformationTeam leadership – has influenced cross-functional teamsCollaborative – proven ability to work in an environment where collaboration with cross functional partners is a key focus (brick-and-mortar merchandising, visual merchandising, marketing and communication, customer service)Customer Focus – Understand customer needs and pain pointsPossess excellent written and oral communication skillsStrong computer skills that includes use of spreadsheets, documents, and multiple internal programsAble to work in a high speed, multi-tasking and work-load environment while maintaining composureApplicationPlease apply with a detailed CV (preferably including details on Education & Training, Key Skills, Detailed Work Experience, Language Skills, Professional Referees, Recent Photo, Current/Expected Salaries and Contact Details) to [Click Here to Email Your Resume].Kindly state the position and Code as the subject of your email. We regret that we would only be in a position to respond to shortlisted candidates.
Skills Roles & ResponsibilitiesBusiness AnalyticsBuild data visualisation and dashboard for the business and respective product ownersDeliver accurate regular and ad-hoc performance tracking and analysis to drive traffic, transactions and processesAd-hoc analysis based on strategic direction of the business and deep dive into specific area / trendMake recommendations based on historical data and predict trendsConduct market analysis leveraging on external data to determine market sizing and growth ratesAssist in business Read more
case and pricing initiatives as required2. Data AnalyticsDesign, develop and implement statistical models, as well as interpret and present statistical outcomes to support the organisation's operations and execution of key business strategiesDesign and conceptualize solution that address the organisation's challenges through use of big data analytics and process large amount of data by applying algorithmsCollaborate with stakeholders to build data analytics capabilities, conduct feasibility studies,Knowledge of ETL and OLAP to support and contribute to database implementation and systems, devising strategies to promote continuous improvementDevise methods and strategies to obtain and extract data to derive business insights RequirementsDegree holder in Business / Data Analytics, Business, Information Technology or Computer Science with at least 5 years of business analytics and/or data analyticsWorking knowledge of data mining principles: predictive analytics, mapping, collecting data from multiple data systems on premises and cloud-based data sources.Experience of Data Management Solutions and Data Warehouse Management.Understanding of and experience using analytical concepts and statistical techniques: hypothesis development, designing tests/experiments, analysing data, drawing conclusions, and developing actionable recommendations for business units.Experience and knowledge of analytical and statistical modelling techniques: hypothesis development, designing tests/experiments, analysing data, regression (multiple, logistic, log-linear), neural network, decision tree, variable selection, etcIn-depth understanding of statistical and predictive analytics as well as text analytics implementation processExperience working with and creating databases and dashboards using all relevant data to inform decisions.Proficient with data analytics method and technologies / tools such as ETL, OLAP, R and/or Python and Qlik.Highly motivated, structured and methodical with high degree of initiative.Strong problem solving, quantitative and analytical abilities.Excellent written and oral communication skills.Able to work independently or cross functionally.
Skills

Roles & ResponsibilitiesREGIONAL DUTIES Provide OPCO Support: Primary contact point for OPCOs regarding SFDC and CPQ process and systems(SFDC: Salesforce.com, CPQ: Configure, Price and Quote) Provide data migration support for business deployments across OPCOs Liaise with product managers and ensure due attention and timely support is provided to resolve in process/system issuesAbility to influence stakeholders and work closely to determine acceptable solutionsDo analysis and measure a process and Read more
provide insights to improve the process where requiredGenerate reports on a timely manner and prepare KPI reports to OPCO's and Snr Management Generate Training material where required and conduct training to users on systems Participate in workshops and document current state gaps, challenges and future state designsRequirements3-5 years working as BPA or as data analyst role1.Strong Analytical, conceptualisation and problem solving skills2.Competent in Excel and Power point3.Results and customer oriented team player with strong zeal to learn and resolve issues4.Marketing and Sales process knowledge5.Knowledge of Salesforce or CRM system, ERP or any analytics tools is desirable6.Prior experience in Data collection, Data massaging and data mining is an added advantage7.Familiar with IT infrastructure TechnologyEffective communication and stakeholder management skills
Skills Full training and guidance for candidates AWS + VB entitlement Dynamic and friendly environmentOur client is a global barcode and RFID technology company that focuses on data collection and label printing solution. Main Role:To support customers by providing firmware solutions on time to satisfy the users' requirements. To consistently update company's printer firmware with new technology and error correctionsResponsibilities:Create and prepare documentations for specifications, firmware design and evaluation Read more
Develop special customized firmware according to customers' requests and requirements Enhance or correct issues pertaining to printer standard firmware Increase competitiveness of our products against others by implementing new technology into our line of products Involved in discussions with GMCs to better understand needs and requirements of end usersRequirements:Candidate must possess at least a Diploma, Advanced/Higher/Graduate Diploma, Bachelor's Degree, Post Graduate Diploma, Professional Degree, Computer Science/Information Technology or equivalent. At least 1 - 2 years working experience is require for this role Candidate without working experience but with relavet education certificate can be consider. Full-Time position(s) available.How to Apply: Interested candidates, please submit your updated resume in MSWORD format by using Apply Now button or email to [Click Here to Email Your Resume] We regret to inform that only shortlisted candidates will be informed. Ngu Hui LingRegistration No : R1217701 EA License No : 18C9027
Skills Roles & ResponsibilitiesAs the Principal Consultant, you will be responsible with providing vital analysis and recommendations for improvements and to provide in-depth business guidance and information to the Executive Director, JAG Group, JAG Board of Directors, and other relevant stakeholders.The incumbent will also work on identifying clients' needs and developing pragmatic solutions to business problems.In particular, the Principal Consultant will support and enhance the Group's business strategies by Read more
applying frameworks and delivery plans. Outcomes often include customer insights solutions, but may also consist of process improvement, business transformation, strategic planning and policy development.Change management strategies will continue to be a focal point as well.The role will require extensive knowledge in the business models operated by the Group and its subsidiaries.Experience and relevant knowledge will result in the ability of assessing situations and changes and have the aptitude adjust where necessary.RequirementsKey Roles & ResponsibilitiesProvide advice about the feasibility and suitability of proposed solutions to optimise business performanceProvide leadership to relevant teams to provide customer focussed servicesFacilitate strong working relationships with relevant key stakeholders to support collaboration, the exchange of information and issues management to build on existing relationships and influence outcomes.Work with key stakeholders to define business requirements and trends to enable informed business decisions and service level improvementsPresenting findings and recommendations to senior stakeholders.Translating business requirements into functional specificationsContributing to business development and internal knowledge sharing initiatives within JAG Group and its subsidiariesOverseeing and leading any change management projects, including the researching, implementation and assessment from start to finishIdentify and make recommendations to improve office work processes as applicablePerform engagement procedures designed to identify and define issues, review and analyse evidence, and document business processes. Prepare working papers to support results of procedures.Conduct interviews with client management to gain an understanding of client business conditions, risks and controls (including preparation of interview notes).Education & QualificationsBSc/BA in a relevant field; MSc/MA in a specialized business field will be an advantageAt least 10 solid years in the consulting practiceMinimum 5 years of work experience in both Asian and European markets requiredKnowledge of diverse business matters such as Sales, Finance, IT, Marketing, HR etc.Familiarity with a wide selection of business management software (CRM, ERP etc.) and databasesOutstanding communication and interpersonal skillsAnalytical mind with excellent data collection and analysis skillsAptitude in creative problem-solvingKnowledge & SkillsAn entrepreneurial mind-set with and strong mental fortitudeExcellent interpersonal communication and comfortable with making presentations and not afraid to make their point be heardBusiness knowledge with an emphasis in the services industry given the uniqueness and intricate business practices of the GroupStrong analytical skills and comfortable with data analysis and its interpretationTolerance for ambiguity and able to sift to achieve clarityAny Other AttributesRegional Asian and European exposure/experience
Skills
Roles & ResponsibilitiesLead digital analytics within AIA to provide data-driven insights for enterprise-wide digital platforms.Understand business requirements and partner with cross-functional stakeholders to define KPIs aligned with overall corporate strategic direction.Collaborate with working teams to measure effectiveness of various digital platforms including corporate website as well as other digital tools.Apply best practices in tagging and (manage vendors to) ensure accurate, organized and efficient implementation.Create self-service dashboards at the Read more
appropriate granularity to monitor and report:KPI metrics and emergent trendsMarketing and growth analyticsInvestigative and behavioural analyticsHelp stakeholders understand user behavior from the digital data reported; analyze and translate data into actionable insights.Work alongside data analytics team to analyze customer data and uncover customer insights.Craft compelling fact-based presentations and recommendations to C-suite.Proactively monitor trends to alert business and engineering teams in a timely manner.Drive continuous improvement in digital analytics to optimize data collection and analysis. RequirementsExcellent analytical capabilities with strong presentation and communication skillsHands-on technical experience in tagging and configuring analytics platforms such as Adobe Analytics, Dynatrace, Google Analytics, Tableau,Experience in setting up A/B and multivariate testingMeticulous attention to detailPassion for insights-driven development and logical problem-solving challengesAbility to meet deadlines and work on multiple projects simultaneouslyCan-do attitude and willingness to dig-in and get things doneFamiliar with database management and SQLHands-on scripting / coding skillsExperience working with TableauBachelor degree in an analytical field and 5+ years experience in digital analytics3+ years experience in insurance industry strongly preferred
Skills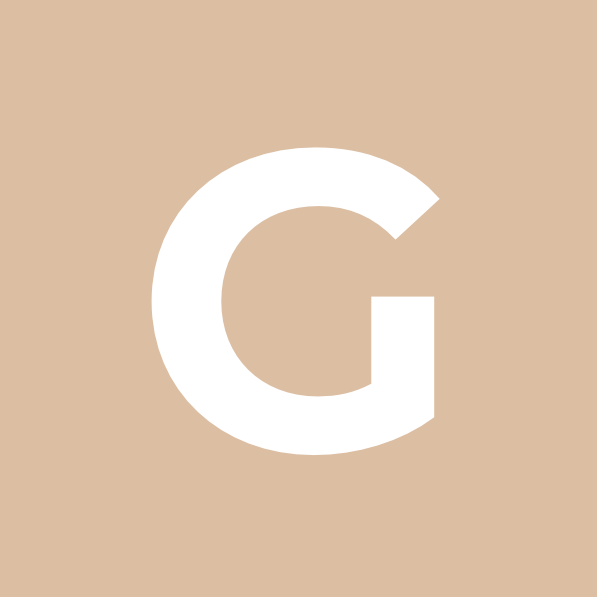 Meet Module goals by sustaining and improving equipment performance to achieve good PM success and survival rate. Follow SOP and carry out CAS per specification Execute scheduled / special preventive maintenance (PM) as per PM schedule and specifications Troubleshoot basic and chronic equipment related issues to maintain or improve tool performance Maintain good housekeeping in the production floor / sub FAB / Office, and maintenance support areas Ensure Read more
and follow good safety practice and also safe custody of tools, equipment and other properties belonging to the Module Identify Safety Gaps and develop solution to resolve them Know how to use SPACE to monitor and analyze SPC charts. Understand all the PR rules and follow CAS correctly Know how to use measurement instruments effectively in data collection. Able to create metrology job files correctly (equipment list to be defined by the Supervisors) Perform shift duties (12-hours shift) to support the running of production in the Module and ensure equipment readiness and worthiness for production Able to undertake the Equipment Ownership role when identified Assist Engineer or take leadership role in the installation and hook up of new or upgrading equipments Assist in implementing or implement independently equipment improvement projects. Able to train operators and trainers in new operational procedures Execute good maintenance of support tool Guide and Train new Technician/Associate Engineers on their On-The-Job-Training (OJT) by acting as their mentor Provide proper and accurate passed down ofline issues and documentation (fill up and file the checklists) Wafer scrap reduction awareness and formulate wafer reduction solutions Participate in CIP programs to improve productivity and quality of equipment/process Coordinate with operators to ensure efficiency of work to meet Mfg and Module objectivesQualifications:Diploma in Electrical / Electronics / Mechanical / Mechatronics / Microelectronics Engineering 4-6 years working experience in electrical / electronics industry Perform 12-hours rotating shift or Normal/Swing Shift where required Good Team Player Logical Fresh graduates are welcome to apply
Skills
Roles & ResponsibilitiesResponsibilitiesYou will be involved in a multi-disciplinary area of analytical research to gain actionable insights to shape and provide value to a HDB town's development. Your responsibilities include data acquisition and data fusion, creation of 3D and mathematical models, and designing of algorithms to create a digital twin of the urban environment. To derive insights and provide recommendations, you will look into using new and emerging Read more
forms of data and developing new computational approaches and data analytics techniques in the aspects of geospatial, visual, statistical, and predictive analysis. You will also be exposed to various modelling techniques such as environmental modelling and urban systems modelling to complement and facilitate urban analytics efforts.Requirements You should possess a degree in Engineering (Electrical or Mechanical or Civil) recognised by the Professional Engineers' Board, and have at least 2 years of experience in field of IT, GIS systems and analytics. Candidates with relevant skills in analytics such as 3D modelling, probability and regression analysis, spatial configuration analysis and machine learning will be preferred.Only shortlisted candidates will be notified.
Skills