Sign in or register for a JobTech account.
Jobs that require

data quality control

skill

Act as a focal point for the Change Management process within assigned account enforcing Change Management policies and rules. This includes:Lead timesClosure of records That backout and Contingency Plans exist Impact statements are defined Data quality Test plan is in place Changes can be traced to an initiator Appropriate approval has been given Change checklists have been completedEnforcing the process within the assigned account through use of Technical Read more
Review Board or change meetings. Chair Technical Review Board or change meetings, prepare agendas and minutes where appropriate. Approval or rejection of all changes Conduct Post Implementation Reviews to investigate issues and escalate where necessary. Identifying the need for improvement to the Change Management process. Coordinating technical assurance of changes as required. Manage / escalate process issues. Ensure process compliance in line with IBM corporate guidelines. Participate in annual compliance checks. Define authority levels for process participants on assigned account. Ensure that work instructions are kept up to date. Identify areas of the business that do not conform to the Change Management process. Highlight problems and issues requiring escalation (to the Manager, Change Management).Identify change trends and communicate to Manager, Change Management. Keep up to date with internal and external business changes. Assist with training in particular change tool when required. Report on Change process compliance via RCA and PIRs on all failed changes. Ensuring the change has been technically assured - Reported through RCA and PIRs on all failed changes. Ensure that data and reports are retained and accurate to meet account audit requirements. Be contactable during business hours and required to carry an IBM supplied mobile phone.Qualification 3 years experience as a change coordinator / manager, chairing CABs with client, vendors and own organization. Blues –Jazz level experience. Applied and mastered skill levels against expertise assessment role of SDM –specific to change management Must be analytical and decisive. Must be assertive Must be self motivated. Strong written and verbal communication skills. Ability to understand technical concepts. ITIL 3 Basics Strong background in the IT industry. Operations (Mainframe / Midrange) preferably. Desktop skills Network concepts Strong leadership and team skills. Project Management Skills. Comprehensive understanding of IBM Australia business and organisational structure.
Skills TEMP Admin Assistant Needed (Govt) | 6 months contract | $9/hour | Jurong East | No experience needed - SPJTCPosition: Temp Admin Assistant Duration: 6 months Salary: $9/hour Location: EastJob Descriptions: - Print/sorting documents to tenants - Involve in e-services implementation activities - Verify data that receive from e-service system - Involve in administrative dutiesRequirements: - Min Diploma Holder - Singaporean onlyIf interested please send your resume Read more
to Joyce - [Click Here to Email Your Resume] OR contact 98336907Thong Jia Qian (Joyce) - R1981781 ScienTec Consulting PTE LTD - EA no. 11C5781*We regret that only shortlisted candidates will be notified. **By submitting any application or resume to us, you will be deemed to have agreed & consented to us collecting, using, retaining & disclosing your personal information to prospective employers for their consideration
Skills Responsibilities:Master Data MaintenanceUpdate of contracted pricing into various SAP systemSupport in ensuring data quality in SAPSupport other purchasing tool data maintenance e.g. SRM (Supplier Relationship Maintenance)Supplier master data maintenancePayment VerificationVerify invoice discrepancy with follow up actions eg. Following up with suppliers on credit notes/Debit notesDocument preparationPrepare Contract documents with Suppliers and route for signatoriesPurchasing SupportSupport team buyers in purchasing taskData analysis of quotation and supplier profileFollowing up on Read more
quotation requestProvide support to other business functions with regards to enquiries about pricing, master data maintenanceEnsure documents / approvals are in place for Mitigation checksPreparation and sending of mass communications to suppliersBasic knowledge in supply-chain/logistic to support PUR on operation topicsPurchasing ReportingSupport team in various purchasing reporting functionsAble to perform the price comparison using vlookup on monthly basisRequirements:Interest in technical, automotive industryAble to multitask and work independentlyProficient in Microsoft Excel and PowerpointGood verbal and written communication skillsDetail-orientedEligibility:Applicant must be enrolled throughout internship period, or plan to pursue further studiesFor foreign students studying in Singapore on Student's Pass, you must fulfill the following requirements to be able to do full-time internship during the school term:You are a full-time matriculated or registered student in one of the approved institutions.You hold a Student Pass issued by the Immigration and Checkpoints Authority (ICA).The internship is under an industrial attachment programme conducted by your university or educational institution. The industrial attachment can be either compulsory or elective but it must contribute towards your graduation requirements.For more information: http://www.mom.gov.sg/passes-and-permits/work-pass-exemption-for-foreign-studentsFor foreign students studying overseas, you must be eligible for the Work Holiday Programme (WHP)Between 18 to 25 years old (inclusive) as of date of WHP applicationUndergraduate or graduate from university in Australia, France, Germany, Hong Kong, Japan, New Zealand, Switzerland, United Kingdom, United StatesUniversity recognized by the government of the respective countries)For more information:http://www.mom.gov.sg/passes-and-permits/work-holiday-programme/eligibility
Skills Req. ID: 125917Responsibilities and TasksSupport Strategic Process Control System ResponsibilitiesMaintain and refine a PCS roadmap going forward for WW alignment and continuous improvement of process control practices.Evaluate global needs and cultivate global relationships.Support and mentor PCS teams worldwide by providing guidance.Work with subject matter experts to identify business process gaps and Best Known Methods (BKMs) to address.Evaluate the quality of data collected, drawing conclusions based on this data Read more
and initiating follow-up action items.Partner with QRA, OCT PEE, OCT PIE, and IS to ensure all business needs are properly documented, validated, and escalated as needed.Present and discuss in depth all PCS projects with respective groups.Demonstrate being a "Team builder" with strong focus on effective team dynamics and distributed responsibility.Demonstrate good project management, presentation, organizational, leadership, and communication skills.Determine if project objectives have been met or if more effort is required.Manage and Develop TeamDevelop direct reports, identifying their strengths and weaknesses and creating an action plans to work on the areas each individual needs to improve on.Manage roll-out goals to direct reports, assigning goals that both meet the company objectives and areas of focus and the employee development.Write annual performance plans, describing employee expectations and performance and providing feedback and follow up as needed.Provide Technical Leadership and DirectionWe recruit, hire, train, promote, discipline and provide other conditions of employment without regard to a person's race, color, religion, sex, age, national origin, disability, sexual orientation, gender identity and expression, pregnancy, veteran's status, or other classifications protected under law.This includes providing reasonable accommodation for team members' disabilities or religious beliefs and practices. Each manager, supervisor and team member is responsible for carrying out this policy. The EEO Administrator in Human Resources is responsible for administration of this policy. The administrator will monitor compliance and is available to answer any questions on EEO matters. To request assistance with the application process, please contact Micron's Human Resources Department at 1-800-336-8918 (or 208-368-4748). Keywords:Singapore || Central Singapore (SG-01) || Singapore (SG) || Backend Manufacturing || Experienced || Regular || Engineering || Not Applicable ||
Skills Roles & ResponsibilitiesAt AWS Professional Services, we are building a global team of technical cloud consultants to help enterprise customers and transform their business through adoption of AWS cloud platform. To help us grow and scale our business, we are looking for a Senior Business Operations (BizOps) Manager for the APAC and Japan region (APJ), with strong operational, financial, collaboration, and communication skills. ABOUT THIS ROLE This Read more
individual will lead the APJ Business Operations community, and will be accountable for multiple key business processes to ensure a great experience for customers, high productivity of all consultants, efficient execution of business operations, and business reporting. The role is one of a "player-coach", in that the selected individual will have responsibility for certain business processes while also managing a team of specialists. The APJ region covers Australia, New Zealand, ASEAN (multiple countries), India, S. Korea and Japan. Location: Sydney, Singapore Est. travel requirements: Up to 20% (peak times)RESPONSIBILITIESBizOps community leadership: Ensure APJ BizOps community is staffed with exceptional talent and lead the development & coaching for their professional success.Run daily operations: Lead APJ's BizOps team to ensure all Quote to Cash processes are complete, implemented and audit ready, including: Project set up, staffing/Resource Mgt; financial forecasting, invoicing and collections.Business planning and reporting: Provide business performance reports and insight to influence strategy/tactics/behavior. Establish and lead meeting cadence and working meetings to drive business planning and efficiencies within the APJ region.Opportunity pipeline management: Work with Professional Services teams and stakeholders to coordinate monthly pipeline and deal quality reviews to ensure efficient execution across the team in the sales cycle.Scale, Invent and Simplify business operations : Develop and implement mechanisms to drive continuous improvements across the business, including process automation/elimination to enable scale, speed and quality.Drive compliance and adherence: Work with internal stakeholders including Sales, Finance, Tax, Legal and Sales Operations teams (regional and global) to collect business operations requirements and drive adherence to methodologies, policies, systems, data quality and procedures.Lead change: Lead initiatives across the Business Operations group, regionally and globally, and contribute to ProServe scale globally. RequirementsBasicqualificationsExcellent written and verbal English communication skillsBA/BS academic degree, or equivalent10 years' experience in Sales Operations and / or Professional Services Operations in multiple APAC courtiers2 years' experience in deploying processes in and working with Saleforce.comStrong analytical mind, able to extract deep insights and generate presentable reports using Ms. ExcelProven track record in working and leading change in multi-national global organizationsStrong communication and negotiation skills with experience in remote people leadership, and conflict resolutionProven ability to communicate with business and technical audiences at all levels, including demonstrated success influencing senior leaders and decision makers with business insights, financial analysis and forecasting.Demonstrated experience proactively recognizing a challenge or problem and working with a variety of teams and data sources to diagnose the problem and recommend solutions.Entrepreneurial, scrappy attitude and willingness to 'roll up' the shirt sleeves and get things done.Preferred qualificationsPast experience as a business operations manager in a Cloud Professional Services organizationsExperience in tracking and working with end customers on accounts receivable issuesSales/Consultant Enablement experience
Skills
Customer Service Executive (Bahasa Indonesia speaking) We are currently hiring on behalf of our client, a reputable organisation and would require suitably qualified candidates to send in your applications to us. Working Location: East Working Hours: 5 days' work week, regular office hours Responsibilities:To help improve sales data quality in Client Relationship Management system Review data and contents following policy and ensure validation and match it to listings Read more
Read, understand and make decisions based on policy documents Liaise with internal teams to resolve issues Follow up on open-tickets General data entry related tasks Provide suggestions to improve the process and workflows Need to liaise/support with Indonesian customers as a translatorRequirements:Minimum Diploma or Degree Minimum 1 year of experience in online operations or customer service Familiar with and user of social media products Meticulous and detail oriented and a problem-solver Able to work in multiple tools/web browser windows at one time Motivated and dynamic individual Familiar with MS Office especially Excel Fluency and excellent communication skills in English and able to work with all levels Pleasant and possess good attitude Only Singaporeans need apply***We regret to inform that only shortlisted candidates will be notified. Interested applicants, please send a copy of your detailed resume in MS Words format to [Click Here to Email Your Resume] for immediate processing. Thank you. Pang Ai Wei (Registration ID: R1438040) EPS Consultants Pte Ltd (License No: 95C5630)
Skills
ResponsibilitiesYou will be a member of the IT Group and will participate in the Technology Transformation to develop, innovate, enhance and manage technology related initiatives and applications in order to bring about more timely and effective capabilities to support MSF's strategic goals.Evaluate and recommend technology solutions, practices and trends such as viable technology platforms, data management and analytics solutionsSource for suitable solutions (any combination of solutions comprising hardware, Read more
software etc) to support MSF's needs and assess how they can meet MSF's needsLead the design and develop the Data architecture roadmap, including data modelling, metadata design and management, analytical data marts, data warehouse/lakes, Data Integration Processes, Database Resource Planning, Infrastructure Performance, Data Governance and Security Management as well as design, architecture, implementation, and documentation of scalable ETL processes, pipelines, pathways and dimensional data models.Responsible for data profiling, data analysis, data specification, data flows mapping, business logic documentation associated with new or modified data capture requirementsResponsible for validating business and functional requirements of assigned projects. Participate and lead data requirement gathering sessions with subject matter experts, data analyst/scientists, user communities, and other IT stakeholdersReview functional specifications and detailed technical designs from vendors to ensure project requirements are addressed efficiently and design is scalableAudit and QA data and processes to ensure data quality and integrity throughout the data ecosystemImplement tools to support Data Governance roles and processes to accelerate adoption and Data Governance maturityWork with Data Scientists, Researchers, Business Analysts, etc. to build scalable Data Analytics applications using advanced analytics.Technical/Functional competencies required: Tertiary qualifications in a related discipline, preferably in information systems, business analytics, computing scienceAt least 6-8 years of working experience in implementation of technology projects related to data modelling, data warehousing, data integration / ETL processes, data governance and data analytics, with good understanding of supporting technologiesGood knowledge and experience in data integration, data quality, data governance and database technologiesRelevant experience and knowledge of how people, process and technology can come together to enable advanced analytics, Data Science and data management will be an advantageGeneric Competencies required:Comfortable working with multiple stakeholdersAbility to concurrently oversee multiple projectsStrong leadership, communication, project management and analytical skills
Skills About UOBUnited Overseas Bank Limited (UOB) is a leading bank in Asia with a global network of more than 500 branches and offices in 19 countries and territories in Asia Pacific, Europe and North America. In Asia, we operate through our head office in Singapore and banking subsidiaries in China, Indonesia, Malaysia and Thailand, as well as branches and offices. Our history spans more than 80 years. Over Read more
this time, we have been guided by our values — Honorable, Enterprising, United and Committed. This means we always strive to do what is right, build for the future, work as one team and pursue long-term success. It is how we work, consistently, be it towards the company, our colleagues or our customers.About the DepartmentThe Finance and Corporate Services function manages the financial and administrative needs of the Group to help achieve its business goals. Group Finance We support enhanced decision-making to achieve optimal and sustainable financial outcomes for our shareholders. We are responsible for providing insights into the performance of the Group through financial, regulatory and performance reporting of the Group.Job ResponsibilitiesWork closely with Group Finance, Country Finance and Technology leadership to define functional architecture needs Projects prioritization and yearly budget planning to strategically aligned to Finance road map, in addition optimized resource to support delivery of the projects Represented in or member of Project Steering Committee and Project Working Committee Manage projects risk, key milestone and implementation date with relevant projects stakeholders and ensure quality delivery of the projects Review users' requirement and ensure applications functionalities, system design and solution effectively meeting stakeholder needs Setting SLA with stakeholders and ensure finance applications are timely to support stakeholders reporting needs with accurate calculation and good data quality in line with enterprise data governance framework Ongoing review and improvement of system maintenance and change management controls and process Manage and develop FIM team with appropriate skillsets to support future demandJob RequirementsStrategic and analytical mindset with clear vision and direction Result orientated and driving performance Strong stakeholders management skills with influences ability especially dealing with seniors management 15 years working experience and at least 10 years in banking industry, familiar with system development life cycle and experience in large scale projects implementation and change management Deep knowledge of the functional and operational needs of the various Finance domain including Financial reporting, Regulatory reporting and Performance management Conceptual understanding of Finance system application and Banking Technology landscape, in addition good understanding of database design and principle Degree in Accounting / Finance / Business or its equivalent professional certificates preferredBe a part of UOB FamilyApply now and make a difference.
Skills Roles & ResponsibilitiesVisa Resolve Online (VROL) is a web-based application that enforces the rules and workflow of disputes for Visa Clients. VROL is a mandated service that is crucial to the Visa brand promise of providing secure and reliable payment services. The system ensures that cardholders, merchants, and financial institutions have a clear dispute process, and makes resolution of disputed transactions fast and easy. As a member of Read more
the Network Processing VROL Support Team you will:Be responsible for third and fourth level support for incident management activities for the Visa Resolve Online program in both production and client certification environmentsCollaborate closely and foster partnerships with Production Support, Development, and Test Engineering teams to fast track issue resolutions, and ensure efficient use of resourcesAnalyze production and certification system incidents, leveraging expertise in the payment processing and dispute resolution domains to identify, design, develop, and test fixes and workarounds for urgent production issuesParticipate in production implementations, providing all necessary support to ensure successful resolution of issuesDetermine root cause for issues, and propose changes to prevent similar issues in the futureUse various tools to collect statistics from production to help refine the technical roadmap, and propose process improvementsDevelop and maintain tools and utilities for automation and enhanced monitoringLeverage production statistics to refine technical roadmap and process improvements for VROL program, working with Architecture and SME groupsHelp drive continuous improvement around processes and technical capabilitiesRequirementsBachelor's Degree in computer science or a related field3+ years' software engineering or support experience with a high-volume, mission critical applicationStrong written and verbal communication, problem solving, client service, and soft skillsAbility to identify and deliver creative and innovative solutions for challenges and constraintsStrong programming skills, including experience with JavaStrong knowledge of database query tools like DB2 or MySQL, and ability to write and run complex queries for data validationTechnical understanding of web servicesHands-on experience with Linux scriptingFamiliarity with tools like Splunk or OpNetAbility to deliver results on multiple priorities in a complex and fast-moving environmentAbility to work independently and manage time effectively and efficientlyDesirable:3+ years' experience working with VROLExpertise on Spring framework and JavaScript librariesExperience in JBoss Drools, Jasper Reports, IBM MQBroker, Cloudera Spark or Apache KafkaAbility to understand CloverETL Graphs and make modificationsKnowledge of continuous Integration using Jenkins and Gradle scripts
Skills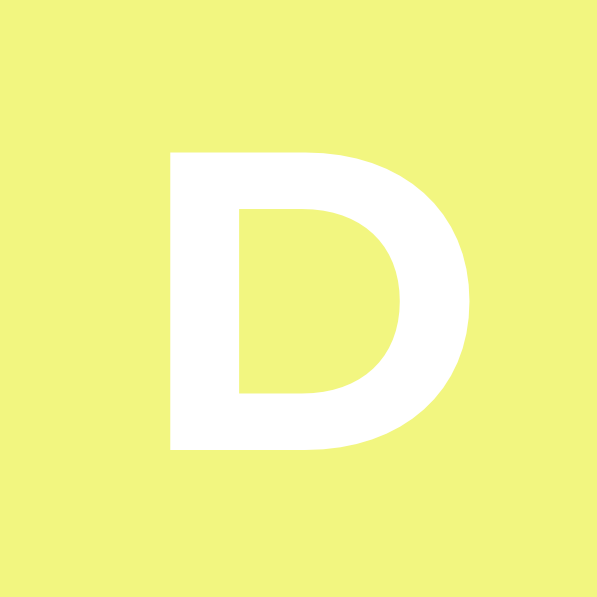 Roles & ResponsibilitiesBusiness FunctionGroup Technology and Operations (T&O) enables and empowers the bank with an efficient, nimble and resilient infrastructure through a strategic focus on productivity, quality & control, technology, people capability and innovation. In Group T&O, we manage the majority of the Bank's operational processes and inspire to delight our business partners through our multiple banking delivery channels.Key AccountabilitiesSupport the IT delivery metrics automation agenda to align Read more
with the bank's business goals and objectives.Ensure metrics are available and accurate for strategic forums and executive reporting.Continuous improvement on stakeholder self-serve IT delivery and services metrics.ResponsibilitiesValidate data requirements and handle large volume of data drawn from heterogeneous sources / repositories.Carry out data extraction, manipulation and independent analysis on data quality and sufficiency.Leverage on tools such as Qlikview, SAS, SQL, Tableau, Hadoop, Excel etc. to develop scorecard, dashboards and reports on IT-related processes.Conduct automate data acquisition, transformation, validation and reporting where possible.Support tracking on performance outcome on IT delivery and services.Consolidate and analyse data to derive conclusions and insights.Identify, analyze and interpret trends or patterns in complex data sets into user friendly format.RequirementsBachelor Degree with min. 5 years of work experience in financial services institution, system development and consulting.Experience in handling large amounts of data: facts, figures and number crunching to present findings in a timely manner.Hands-on experience in developing scorecard, dashboards and reports using Qlikview, SQL, and Excel.Experience in working with diverse stakeholders on same data set would be a plus.Good knowledge of hardware, software, application development, IT governance and operation would be advantageous.Positive attitude and can thrive under time pressure.
Skills