Sign in or register for a JobTech account.
Jobs that require

data quality control

skill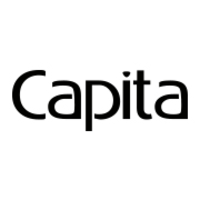 As the CIO, you will lead the design, implementation and evaluation of the core platform and oversee its development. You will be expected to meet with key stakeholders including partners to help translate system and platform integration requirements into actionable items for the development team. You are to ensure that technologies are used efficiently, profitably and securely. This role reports to the CEO.
Therefore, coming from a mid-large sized organisation and working as a Head of Development, Chief Information Officer or Head of IT position previously would be advantageous. Aside from technical responsibilities, the CIO's responsibilities will also include implementing and managing the company's relationships with 3rd party suppliers, external creative agencies and vendors.
Responsibilities
Overseeing IT Policy, Process Flow, KPI, Team Structure and Vision Development
Team leader and owner of the overall design and architecture of the core platform.
Drive the vision and overall strategy of the Marketplace, AI and Microservice platform
Full Software Development Life Cycle (SDLC) including roadmap planning, requirement
specification, systems design and integration.
Manage a team of geographically dispersed in-house and outsourced developers.
Technical Strategy - creating and maintaining the company's strategy in line with stakeholder needs and in keeping with current best practice
Be effective in growing this team up to 60+ FTE's over the next 20 months
Work with internal and external partners to integrate systems.
Ensure data security and system uptime.
Reporting directly to the CEO, produce monthly / quarterly reporting for both clients and the
management team
Manage relationships with partners/vendors, customers and internal stakeholders
Champion the company and its products at speaker events and conferences
Requirements
Bachelors or higher degree in Computer Engineering, Supply Chain or MBA
At least 12 years of solid technology, team management and architecture experience 5+ years
Java/J2EE programming experience
5+ years relevant experience as a Technology Lead/Architect
New Product developing experience in Supply Chain or Ecommerce industry
Strong understanding in object-oriented concepts, design patterns, and algorithms
Domain knowledge of Data Analysis, AI, Machine Learning, Smart Cities, C2/C4i, Telematics/M2M, IoT, Environmental Monitoring solutions
Familiarity with Scrum / Agile development frameworks
Expertise troubleshooting data quality issues, analysing data requirements, and utilizing big data systems.
Ability to demonstrate strong collaboration skills and strategic thinking
Experience working with geographically dispersed teams
Excellent cross-cultural verbal and written communication skills
Interested candidates, who wish to apply for the above position, please send us an updated copy of your resume to tech@capitasingapore.com

We regret to inform that only shortlisted candidates will be notified.
Skills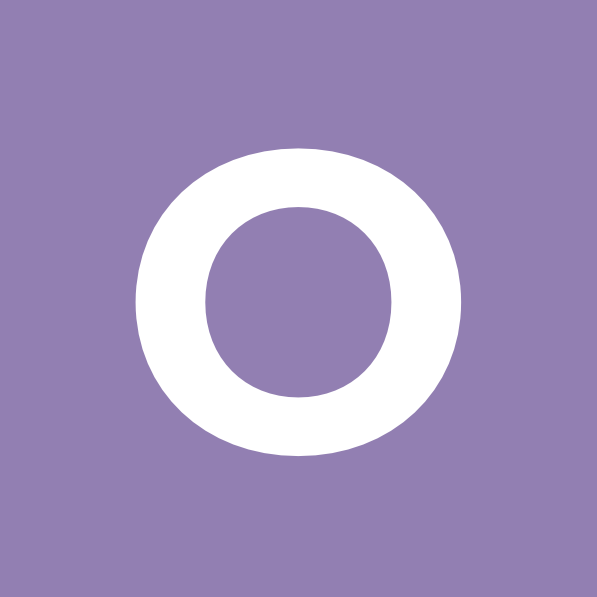 Roles & ResponsibilitiesOne Animation is evolving rapidly, from a successful animation studio to an established multi-media company with a global business in content development and distribution and consumer products.This expansion demands a first-class team of senior managers working collaboratively and strategically to guide the company during this period of growth.As an HR Manager, you will be a key player in helping establish a company culture of excellence and Read more
execution. Your principal focus will be on employee relations, staff performance and welfare, compliance, culture and HR Service Delivery. You will support the administration of HR policies and processes. You will translate strategy and proposals into concrete actions, relentlessly following through to final completion of every detail, with guidance from the Studio Head. You will drive organizational development by facilitating needs analysis, talent evaluation, planning and development.You will be responsible for senior level decision-making and strategic direction of the organisation, as well as, day-to-day management. You will direct and supervise the HR Executive, and also direct administration, reception, and facility management.ResponsibilitiesInitiate and manage performance appraisals, review salaries and make recommendations for pay rises in consultation with department heads; implement increases, promotions and exits.Benchmark salaries; develop comp & ben structures in line with business needs.Deal with performance or grievance issues in a legally compliant and professional way; counsel employees to address performance issues.Meet regularly with employees from all levels, to successfully monitor the "pulse" of the company and to ensure a high level of employee engagement.Manage general staff welfare, organize regular company activities, conduct engagement/feedback surveys.Define career paths, in consultation with department heads, and ensure effective communication on available avenues of career progression.Supervise employees and report on issues regarding implementation of policies & procedures, safety/upkeep of the workplace, recruitment, and labor issues.Guide management and employee actions by researching, developing, writing, and updating policies, procedures, methods, guidelines and communicating, enforcing organization values.Ensure compliance with local labour and related laws by studying existing and new legislation, anticipating legislation, enforcing adherence to requirements, advising management on needed actions.Recruitment & Selection (full-cycle)Prepare and update job descriptions and ads; manage e-recruitment channels – online portals, email; source for relevant and up-to-date recruitment portals.Conduct interviews, manage feedback and reference checks; shortlist prospective candidates for hiring managers; provide necessary inputs during the hiring process; coordinate recruitment logistics; negotiate salary packages; manage expatriate expectations in relation to relocation.Work with recruitment agencies or recruitment consultants to fill certain senior roles.Continually improve onboarding sessions for new hires by continually updating onboarding information, getting feedback on the process and adjusting accordingly.Prepare and validate employment, consultancy and internship contracts, ensuring compliance with all applicable laws.Manage and fill the quarterly internship vacancies – reach out to schools, screen interns, conduct exit/feedback interviews.HR Administration & Service DeliveryOversee the management of all aspects of personnel administration - employee annual leave, insurance, employment pass applications, payroll matters, benefits, employment contracts, final settlement documents, tax clearance, exit process, and ad-hoc employee requests.Review and update HR policies and procedures, and communicate these to the employees.Work closely with relocation consultants, property agents, IRAS, ICA, and MOM.File income tax paperwork for all employees annually; provide guidance and information on the process to all employees.Future-proof HR processes by sourcing for digital tools to enhance efficiencies in all areas.Oversee all aspects of office/facility management – vendor relations, office upkeep, lease renewals, office renovation, etc. Requirements~ Manage team resources to ensure adequate staffing and capability levels ~ Adapt and tailor different styles and preferences when communicating to different audiences or stakeholder groups ~ Adopt a service-oriented mindset and people-centricity in dealing with workforce and business stakeholders ~ Advise hiring managers on the principles of fair and unbiased employment selection practices ~ Advise line managers in retirement processes to ensure employee leaves with a positive association with the organisation ~ Advise line managers on resource planning options ~ Analyse financial and HR data by employing data mining, modelling, predictive analytics, and benchmarking tools and techniques to create insights and foresights to guide decision-making ~ Apply data governance concepts and principles to identify, collect and prepare data for analytics and HR metrics benchmarking ~ Assess feasibility of proposals to improve internal workflows ~ Assist retiring employees on retirement process, obligations and post-retirement support available ~ Build trust (being a trusted advisor) through assisting key stakeholders in solving people related issues successfully ~ Coach employees to refer to career development policy, framework and programmes for career progression in the organisation ~ Coach line managers to cascade key performance indicators and performance goals to employees aligned to business requirements ~ Coach line managers to manage involuntary exits due to redundancy or other reasons ~ Collaborate with line managers to project future skills demand and supply ~ Communicate with employees on areas such as benefits and claims eligibility and administration, payroll deductions, retirement, re-employment and termination guidelines ~ Conduct exit interviews to gather feedback for better employee retention ~ Correlate financial and HR data to design HR metrics, identify causal relationships, analyse trends, develop forecasts and projections, and draw insights and foresights for decision-making ~ Define learning and development needs based on business and staff capability needs ~ Demonstrate empathy and respect when handling difficult conversations, dilemmas or paradoxes ~ Derive relevant insights from analysis and recommend enhancements to the organisation's HR practices taking into consideration the business context and operating environment ~ Develop communication material/ information kits for the HR programmes/ activities to convey desired messages clearly and effectively to the targeted audience ~ Develop insightful presentation derived from data analytics and HR metrics benchmarking using dashboards or data visualisation tools ~ Develop plan to deploy organisation's workforce to maximise productivity in pursuit of organisational vision, mission, strategy and plans in consultation with stakeholders ~ Develop positive working relationships with people through strong inter-personal skills ~ Engage senior management to support organisation development and change interventions ~ Establish credibility by gaining confidence of others through a demonstration of business and technical knowledge ~ Facilitate remployment of employees beyond retirement age in alignment with organisation's retirement policies ~ Facilitate talent review sessions with line managers to identify and manage high-performing individualsfor mission-critical roles within the organisation ~ Facilitate the redesign of the organisation structure to deliver its vision, mission, strategy and plans in an effective and efficient manner ~ Guide employees on outplacement support provided by the organisation ~ Guide hiring managers in selection of candidates with right competencies, experience and culture fit through effective screening and assessment processes ~ Guide line managers in their understanding and usage of performance management policy, framework and processes ~ Guide line managers in usage of compensation strategies and programmes to attract, motivate and retain workforce ~ Guide onboarding managers to enhance effectiveness of orientation, induction and assimilation programmes ~ Guide senior management to implement succession plans to identify and groom individuals to take over leadership roles within the organisation ~ Implement and operate various aspects of the HR operating model to deliver HR services as set out in service management framework and in accordance with HR policies ~ Implement HR transformation programmes to improve the effectiveness of HR service delivery and cost efficiency for the organisation ~ Justify the resources required to support changes in resources, procedures, systems, or technology within the function ~ Keep abreast of local and global HR trends and developments to provide further benchmarking insights on data analysis outcomes ~ Liaise with employees to evaluate effectiveness of organisation development and change interventions ~ Manage internal stakeholders beyond the team and external stakeholders to achieve shared goals ~ Manage labour relations to achieve work harmony and progress towards organisational goals ~ Monitor the function's financial inflow and outflow against allocated budgets and forecasts ~ Plan and execute communication activities using the appropriate channels/ tools for the targeted audience ~ Present and communicate with impact and empathy through clarity in messages, and engaging audience through active listening and inquiry ~ Prioritize critical open positions to be filled in consultation with line managers ~ Promote cross-cultural management with stakeholders to embrace differences in perspectives, traditions and culture in working towards mutually agreed outcomes ~ Provide advice to business leaders and managers to position the organisation as an employer of choice to secure candidates ~ Provide advice to line managers on managing voluntary employee exits to ensure employee leaves with a positive association with the organisation ~ Provide coaching and advice to junior team members ~ Provide support to senior management in rolling-out employee engagement activities to motivate employees to deliver superior performance in fulfilling organisational requirements ~ Recommend alternate strategies to prevent redundancies in the organisation ~ Recommend sourcing channels to source the right candidates in line with business needs ~ Research and apply prevailing labour policies, employment laws and regulations, including but not limited to tripartism, employment laws for foreign nationals, Fair Consideration Framework ~ Resolve data availability and data quality challenges with data cleansing techniques ~ Review needs of the workforce to recommend non-monetary benefits options to the Compensation and Benefits manager ~ Review the range of HR services against their corresponding HR service delivery channels critically to identify opportunities for continuous improvement of service quality or costs reduction ~ Secure involvement of business leaders in the onboarding processes to assimilate new hires effectively ~ Set individual objectives, periodically reviewing and assessing performance of direct reports ~ Support line managers in drafting and issuing employment contracts, taking into account all relevant statutory terms and benefits ~ Translate the long-term objectives for the HR Business Partner function into tactical plans
Skills Data Scientist | Based in Singapore ADVANCE.AI is a data-driven financial technology company with multiple offices in the APAC region. In our quest to build a better financial world, one of our key goals is to revolutionize the credit system by creating a more holistic, accurate, and democratic alternative to existing credit scoring methods. Combining the best domain knowledge in big data, artificial intelligence, and credit rating technology, ADVANCE.AI brings Read more
the next generation of data centric platforms to transform the financial service industry in Asia. Our core product offerings include credit scoring, anti-fraud detection, facial recognition, and AI as a Service. Advance.AI is built and backed by experienced and successful entrepreneurs and investors in Singapore, China, and US who are from top-tier schools like Stanford, CMU, UIUC, Tsinghua, Fudan, SJTU, NUS, and NTU with rich industrial experiences from Goldman Sachs, Farallon Capital, Two Sigma, Amazon, Accenture, Tencent, Baidu, and HSBC.  We're looking for a Data Scientist to join our high performing team. If you're looking to be a part of a team who tackle real-world financial problems, Advance.AI might just be the place for you! Work alongside world-class talent and join us as we use sophisticated data and analytics to make a change in the financial world. Job Responsibilities  · Build production fraud and credit machine learning models · Develop the core decision service supporting our machine learning models in production · Work closely with the engineering team to improve machine learning infrastructure and data quality · Conduct ad-hoc data analysis; the analysis will be used in deciding the policies adopted, future expansion plan, and potential partnerships Job Requirements · Bachelor's / Master's / PhD in Computer Science or Mathematics · Deep understanding of and experience with machine learning models and data analysis · Strong proficiency in writing production-quality code, preferably industry engineering experience with machine learning projects (eg. recommendation, ranking, and optimization) · Experience in handling large scale data and/or big data platforms · Strong programming skills, preferably in Python · Experience in computer vision/NLP/Recommendation system/Knowledge Graph is a plus · Ability to work efficiently both individually and as a team · Good track record of contribution and achievement in various projects
Skills

Roles & ResponsibilitiesPosition Summary:The Staff Business Analyst supports Illumina's Global Planning Organization team by studying business processes and recommending system solutions to support best practice methods. Mentoring cross-functional team in standardizing system and business process.This role reports into the Global Information Services (GIS) team and acts as a strategic partner to the Company's Global Quality and Operations team.The role is responsible for reviewing, analyzing, planning, developing, testing, documenting, Read more
and implementing processes within various company business systems (SAP Production Planning, GATP & IBP primarily).Responsibilities:Research and provide best practice recommendations with a focus on end-to-end capabilities and impact to KPIs.Improve systems by studying current practices; designing modifications.Understand when to recommend changes to a business process/policy, acquire software, configure, or customize.Conduct enterprise analysis including root cause analysis, development of solution proposals, and the creation of business cases.Partner with business to elicit, analyze, and document business requirements.Translate business requirements into functional requirements specification, workflow, and cross-functional dependencies.Track project deliverables and ensure they are on time and they are of good quality.Track the project plan and report progress to the project manager (Global team at San Diego).Be the liaison between the global and local team.Understand local business processes and their requirementsPerform a fit gap analysis between the solution and local business requirements.Work with the global team to fill the gaps.Ensure a focus on worker's information needs driving high level of usability and data quality.Participate or lead process modeling and design with a focus on standardizing global processes, including contributions to policy changes.Manage Application Management Support (through a team from our IT Partner) for Production Planning areas of SAP ensuring adherence to agreed SLAs.Support the local team in the collection and cleansing of data.Work with global team to define conversion rules and ensure data quality.Acquire a deep functional understanding of the global solution.Support key users in training delivery and dissemination of IBP in the business unit.Support testing and go live preparation.Support the embedding of the solution into the business after Go-Live.Accountable to ensure the solution meets the agreed upon business requirements while creatively leveraging standard capabilities where possible.Conduct data and process analysis using a variety of query tools including SQL or MS Access.Applies information systems development, implementation and operation control concepts in a wide variety of technology settings and appropriately assesses the exposures resulting from ineffective or missing control practices.All listed responsibilities are deemed as essential functions to this position; however, business conditions may require reasonable accommodations for additional task and responsibilities.RequirementsPreferred Working ExperienceExperience at an enterprise-level with strong domain expertise in Planning (SAP PP), and Advanced Planning and Scheduling (APS) that supports FDA/Regulatory Compliance, CAPA's, Quality Control, and Quality Assurance.Experience functional lead with demonstrated capability to working with cross-functional teams.10 to 12 years of professional experience in supply chain management systems and processes.Experience in implementation of SAP APO, SNP and GATP modules.Experience in Sales and Operations Planning (S&OP) Process, Demand Planning (DP) and Supply planning based on SAP IBP.Design, Build and configure SAP IBP, SNP, and GATP applications to meet business process and application requirements.Should be able to independently work on IBP and APO SNP, GATP configuration related activities and related project deliverables functional requirements, design documents, etc.A motivational person who can guide and influence project stakeholders, building roadmap that leads to an outcome.Expertise in requirements gathering, writing software requirements, process modeling, and data mapping.Strong ability to present ideas and information in group settings.Has the ability to persuade, negotiate, and facilitate conflict resolution.Demonstrated experience successfully defining and documenting projects that drive positive results.Demonstrated experience in testing and test planning.Experience with requirement management & testing in FDA regulated environment.Should be able to drive discussion with the client and conduct workshops.Strong analytical and problem-solving skills.Knowledge of the full software development lifecycle using Agile/Scrum Methodology.Preferred Education Background:BE/B.Tech/MSC/MBA/MCA in or related field.
Skills Roles & ResponsibilitiesAs a source of innovative derivatives products and as a global financial marketplace, CME Group helps companies and institutions manage a vast array of risks, such as currency fluctuations for global manufacturers, unpredictable fuel costs for airlines and ever-changing commodity prices for farmers and are an essential part of the global economy. The mission of Salesforce.com at CME Group is to be our primary tool to Read more
capture, manage, access and share customer intelligence across the organization so that we main gain a single view, or 360 degree view, of customer profiles, activities, campaigns, and opportunity pipeline. The Salesforce Administrator will support this mission as part of the Customer Marketing/CRM team and be responsible for handling the ongoing support requests, administrative needs, and ensure Users adhere to standards and best practices for the CME Group Salesforce instance.FunctionsAssists with ongoing system administration including security, profiles, workflow rules, custom objects, custom fields, etc.Assists with release evaluations including updating user guidesManage ongoing support requests and administrative needs of usersAssist in maintenance of system documentation and SFDC policies/proceduresCommunicates regularly with the SFDC designated super users to support them in their role and provide information and training on new features and functionality.Regularly perform database de-duping and cleanup procedures.Ensure data quality through clean- up efforts (monthly reporting, lead clean up, etc.)Develop ad-hoc reports as requested by user groups or stakeholders, performs analysis on data as requiredContinuously monitor data quality and integrity.Trains Users on utilizing the CME Group Salesforce instance with standards and best practices in mindUnderstands how Salesforce integrates with our other CRM solutions and customer/business intelligence databasesRequirementsExperience/EducationCertified Salesforce Administrator, including Summer 18 release-certificationBachelors DegreeExperience in administration of a Salesforce instance, including user trainingAbility to manage time effectively, understand directions and work independentlyTeam playerStrong organizational skillsAbility to work in a fast paced environment
Skills

Roles & ResponsibilitiesWork closely with various teams across business partners such as Internet/mobile banking team, self-service channel, branch and social media analytics to understand their individual reporting tools and utilize that in developing Omni-channel reports and analysis across the region.Have a basic understanding of some programming language preferably SAS to take over existing reporting processes and enhance the presentation of business insight.Work with stakeholders to establish key performance Read more
indicators, benchmarks and targets across various projects.Provide data that drives business decisions at the country and group level.Provide proactive insights based on regular analyses and inquiries for performance against business objectives.Manage, prioritize, and respond to ad-hoc requests.Work with IT, vendors and partners to review and test analytics tool tagging for site changes, new site features, and initiatives to ensure data quality.Deliver recurring (daily/wkly/monthly) scorecards, dashboards, etc. used by all levels of UOB digital channels.Manage, organize, and present digital analytics data; establishing key metrics and KPI's; and developing and delivering both regular and ad hoc reports and dashboards.Monitor and analyze effectiveness of new features, digital channel changes/initiatives, marketing campaigns/programs.Measure channel usability and effectiveness to optimize purchase funnel with the respective channel teams.Quickly identify causes and solutions to issues or unexpected results are identified in reporting.Willingness to go beyond just the traditional data queries and move on to understand digital analytics from a user experience perspective.Understand tagging structures and digital KPI's used at UOB.RequirementsGood degree from a recognized university.8 to 10 working years banking experience.1-2 years of experience in SAS programming, SQL and/or Visual Basis with strong Excel skills1-2 years of experience in data warehousing and analytics.Exposure to digital analytics tools and KPIs would be desired but not required.Experience in the Retail industry or with multi-channel data desired.Any exposure to other data analytics platforms and tools a plus.Strong analytical skills with aptitude to work with large amounts of data.Strong Communication skills and able to provide meaningful reports to support business decisions.Able to multitask and meet deadlines.
Skills

Roles & ResponsibilitiesWho We Are:We NS Solutions Asia Pacific (NSAP), together with NS Solutions Japan, provides IT consulting and professional services primarily to financial industry.Distinguishing ourselves from a conventional IT company, we have long standing of relationship with major banking customers with strong track record of in-depth industry knowledge and rich experience of implementing large-scale enterprise systems.NSAP strengthens financial IT services through Project Planning and Promotion, consulting and Read more
implementation in Financial Regulation and IFRS arena, and financial data analysis as pivotal pillars of our business growth. To expand data analysis business NSAP forms a partnership with DataRobot, a leader of automated machine learning solution. (Link to press release: https://global.nssol.nssmc.com/sg/201901.html)As expanding the professional services to financial customers beyond Singapore, we are looking for talented, energetic and versatile staff to accelerate our business.Check our corporate web site for more information: https://global.nssol.nssmc.com/sg/NS Solutions, the parent company, is one of the largest information technology company in Japan, with more than 6,000 professional staffs serving IT consulting and system development for a wide range of customers: manufacturing, finance, retail, telecom, and government sector.Key Responsibilities:Interact with business, technology and senior management stakeholders to define business issues, identify necessary data from internal/external sources to be analysed.Identify and collect structured and unstructured data from multiple data sources to analyse and generate meaningful insights.Analyze large amounts of data to discover trends and patterns.Fine-tune solution by working with business stakeholders including documentation of the data attributes, definitions and associated metadata.Perform data mapping, cleansing, data quality checks and verification of data integrity to ensure the data set is properly and accurately sorted out to address business issues.Responsible for running Proof of Concept (PoC) project to analyse data by using Machine Learning Software and techniques.Clearly communicate complex analysis findings through presentation and documentations to technical and non-technical stakeholders. RequirementsJob Requirements:Minimum 3+ years of experience in data management applications such as business intelligence, management information systems as Data Scientist or Data Analyst.Experience of working with large data set using Machine Learning Algorithms, Traditional or Deep Learning, Data Mining, Advance Analytics and Data Visualisation.Knowledge of advanced machine learning algorithms and statistics: regression, simulation, scenario analysis, predictive modelling, correlations, pattern analysis etc.Deep knowledge of data science best practices to explain proposed data model strength and weaknesses.Ability to conceptualise business problems and solving them through data analysis.[津田1]Having industry expertise background from one of the followings is preferable: Financial (bank, insurance, leasing), Manufacturing, Telecommunications and Retail.Traveling within ASEAN region may be required.Skills and Competencies:Bachelor/Master degree with major and/or specialisation in Statistics, Mathematics, Computer Science, or Information Management is preferred.Visualisation: QlikView, Tableau, Cognos, SAP Business Objects. (regarded as an advantage)Programming Language: R, Python, SAS, and SPSS. (regarded as an advantage)Experience of SQL languages for data orchestration, manipulation and optimization is preferable.Strong attention to detail with clear verbal and written communication skills.
Skills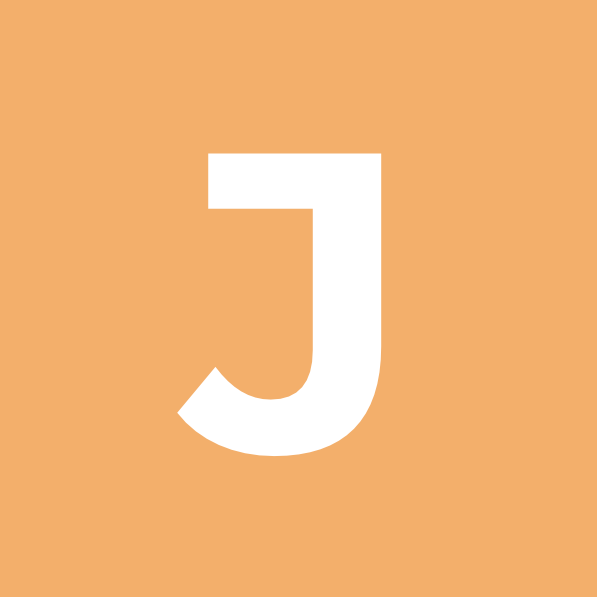 Reporting to the Portfolio Planning Manager, the Data Manager will lead a team of data analysts and have overall responsibility for maintaining and directing the ongoing development of the data infrastructure, that serves as the foundation for JLL client's global real estate portfolio planning function. What this job involves: Team Management You will be responsible for the supervision and development of a team of Data Analysts, and working with the client Read more
planning team to create a consistent and accurate process for cleaning raw data and preparing it for planning use (including performing various patches and data quality checks). As the Data Manager, you will help develop the skills and capabilities of the Data Team to ensure continued high levels of service, as well as defining and monitoring team KPIs to ensure business objectives are met. Day-to-Day Responsibilities Overseeing the ETL data processes and the acquisition and transfer of real estate, financial and HR data will be your responsibility. You will also be responsible for: acquiring/transferring data; processing and preparing data to ensure that they are of the highest quality; ensuring governance processes are implemented and followed; overseeing the maintenance of data infrastructure, including maintaining data access rights and developing processes for data collection, analysis and storage (e.g., data standards, program documentation, programming best practices, etc.). Overseeing the accurate creation of reports, charts and summaries using statistical facts and figures; having the ability to summarize information verbally and in writing when required and validating and testing data used in all reporting is part of the role. You will get the opportunity to develop processes and systems to improve current operations, platform development and data analysis; and develop strategic plans regarding data resources to ensure that the JLL Digital Solutions team performs its work as efficiently and effectively as possible moving forward. Client Management As this role will be based in our client's site, you will serve as the lead liaison between Client manager, JLL Account leadership to meet all Client planning data requirements. You need to know how to work with the on-site team to obtain necessary information and ensure system accuracy; and work with on-site management to design and execute analyses focused on specific problems or programs. The ability to work with on-site teams to explain data trends and anomalies is key. Sounds like you? To apply you need: Education and Experience You hold a Bachelor's degree in information technology, statistics or mathematics or related discipline or equivalent work experience. You should have 2+ years' experience with team management experience, and 3+ years' experience with data analysis. 3+ Years as a Data Manager responsible for team leadership at a well know technology or real estate business would be highly preferred. Ideally, you should have an understanding of Facilities, Real Estate and Asset Management industry and practices. Technical Skills We are looking for someone with experience using Microsoft Excel or Google spreadsheets for report generation and data manipulation; using Microsoft PowerPoint and Microsoft Word to present findings, reports and analyses. It is essential for you to have experience with data quality control, data governance and normalization; with data visualization tools such as Tableau or equivalent; with Structured Query Language and database design concepts. Knowledge of CAFM/IWMS systems and experience with Financial Analysis, ETL platforms and ETL workflow design and execution is an added advantage. Abilities You should have demonstrated leadership and collaboration skills, with solid team management and customer service skills. As a manager, you should have strong organizational, interpersonal and communication skills, both oral and written, including advanced negotiation skills; strong analytical, technical, problem-solving and conceptual skills, and an attention to detail and quality. What we can do for you: At JLL, we make sure that you become the best version of yourself by helping you realize your full potential in an entrepreneurial and inclusive work environment. We will empower your ambitions through our dedicated Total Rewards Program, competitive pay and benefits package.
Skills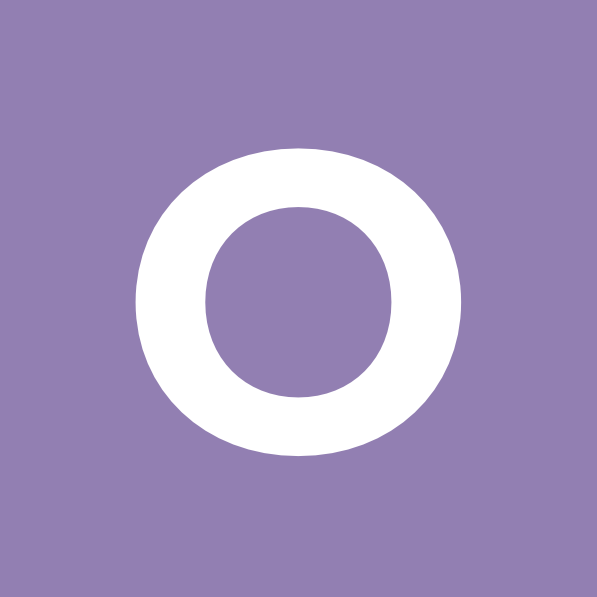 Roles & ResponsibilitiesOrica is seeking a bright and motivated individual to join our Data Science team. The candidate's primary responsibility will be to provide analytics services for the digital hub initiatives to help improve and monitor product reliability and operational efficiency. This will include developing insights from diverse data sources and creating platforms to make these insights actionable for key stakeholders.The successful Data Engineer will propose creative Data Read more
Science solutions to problems faced by various groups at Orica, evaluate those solutions, and then work with the team to develop and deploy those solutions.RESPONSIBILITIESPerform large-scale data analysis and develop effective statistical models for segmentation, classification, optimization, time series, etc.Uses analytical platforms such as R and Python to model complex systems and derive actionable insights.Design and implement reporting dashboards that track key business metrics and provide actionable insights.Works with the team to review, analyse, and develop solutions for operational leaders.Work closely with both business units and engineering teams to formulate measurement problems and associated technical solution strategiesWork closely with engineering and product management teams to build tools and applications on our unique big data platform to efficiently generate and deploy insights into decision-making systems at Orica. RequirementsAn advanced degree (Masters or PhD) in statistics, mathematics, computer science, engineering or scientific fieldProficiency with statistical analysis tools to include: R, SAS, SPSSProficiency with software development technologies to include: Python, C++, JavaKnowledge of machine learning tools, basic statistics, data visualization techniques and databases (SQL) to Perform large-scale data analysis and develop effective statistical models for segmentation, classification, optimization, time series, etc.Excellent verbal and communication skills, ability to explain predictive analytics to non-technical audienceInterface with Engineers, Product Managers and Product Analysts to understand product goals and data needsBuild data expertise and own data quality for allocated areas of ownershipNumerical skills with the ability to think logically and practically to deal with complexity.Ability to:Work in a fast-paced environmentPromptly recognize emerging problems and identify potential solutionsDeliver high-quality results on time
Skills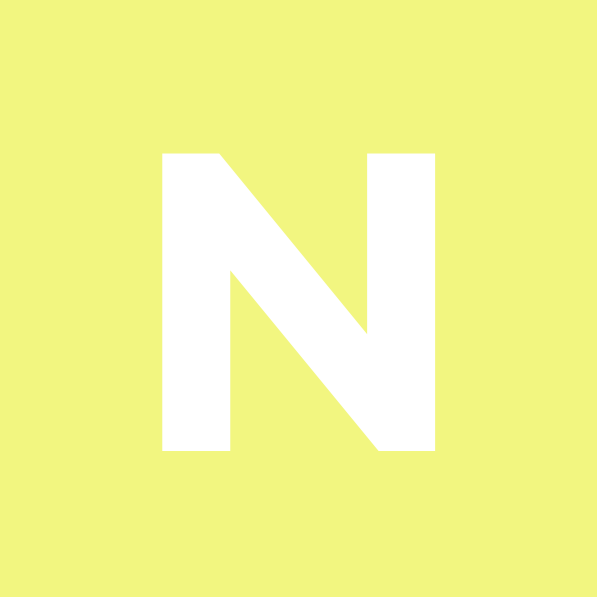 Roles & ResponsibilitiesWHAT WE DOTechnology is transforming people's lives, and behaviours are continually evolving as devices get smarter, services grow richer, and societies become more connected. All aspects of our everyday lives have turned digital, and this creates a tremendous responsibility for Communications Service Providers (CSPs), which provide the essential connectivity that enable us to be connected all the time, anytime, and from anywhere.At Niometrics, we modernise how Read more
CSPs explore digital data, building solutions to help them grow their businesses, serve their customers better, and contribute to social growth. We partner with some of the largest telcos in the world, and dozens of clients depend on our solutions on a day-to-day basis to take timely decisions that will impact people's digital experiences.The responsibility is high, and the quality of these decisions is as good as the quality, accuracy, and reliability of our analytics solutions. Accessibility, completeness and timeless of the data and insights we provide is crucial.This is our mission. Our Quality Assurance team strive for precision and excellence. We are here to ensure that we build high-quality softwares, delivering only the best to our clients.We invite you to be part of our close-knit engineering team building reliable, performance-oriented, and easy-to-use softwares. We test the systems that show how hundreds of millions of digital users cluster into micro-segments, how they move about on their daily lives, and what their next predicted actions will be.To effectively test our products, you need to be able to read and write code. You are knowledgeable about web application architecture, data communication protocols, and software development lifecycle.YOUR ROLE AS QUALITY ASSURANCE TESTERAs QA Tester, you will assess software quality through manual and automated testing and be responsible for finding and reporting bugs and glitches. You will help to troubleshoot issues, report bugs and errors to development teams.You will create, maintain and perform test cases on existing and new products. You will achieve this by working closely with QA engineers, development and product teams.You will be the product champion who performs data validation testing as well as visual testing to make sure that screens, workflows, and data representations align to product requirements.RequirementsWHAT WE VALUEBachelor's Degree and above in Computer Science, Informatics Engineering or other related engineering discipline, fresh graduates are welcome to applyDeep knowledge of test methodologies, writing test plans, creating test cases and debuggingExperience in data analysis toolsProficiency with telecommunication technology: 4G-LTE and 3GCoding experience in Python, HTML/CSS, JavascriptProficiency with Linux system & development tools
Skills