Sign in or register for a JobTech account.
Jobs that require

data science

skill Roles & ResponsibilitiesEngineer ScientistIf you are an outstanding engineer scientist or data science engineer who likes to build best-in-class data driven cloud solutions, we are interested in talking to you.Responsibilities:Design and develop a highly scalable, end to end pipeline, to consume, integrate and analyze large volumes of data.Develop efficient algorithms for processing and monitoring for data pipelines.Troubleshoot complex data-pipeline.Use data science techniques to Improve quality of data and Read more
ingest data from several data sources using different web crawling techniques.Work in Agile / Scrum environments with remote team.Develop creative ideas on how to work better and smarter.Influence and participate in top-priority projects that have a real impact.Communicating effectively with various stakeholders across technology and the business. Requirements3+ years of Python product development experience.Min 2 years of working experience in Shell Scripting, SQL, NoSQL (MongoDB) & Elastic-Search.Experience with web crawling frameworks like scrapy and libraries like selenium, requests, lxml, beautiful-soap.Develop clean, elegant, well-commented, and reusable code with version control (Git).Knowledge of continuous deployment and integration.Knowledge in processing queuing libraries (RabbitMQ,RQ, Redis, Celery).Knowledge of cloud deployment strategies in AWS, Azure using server orchestration tools.
Skills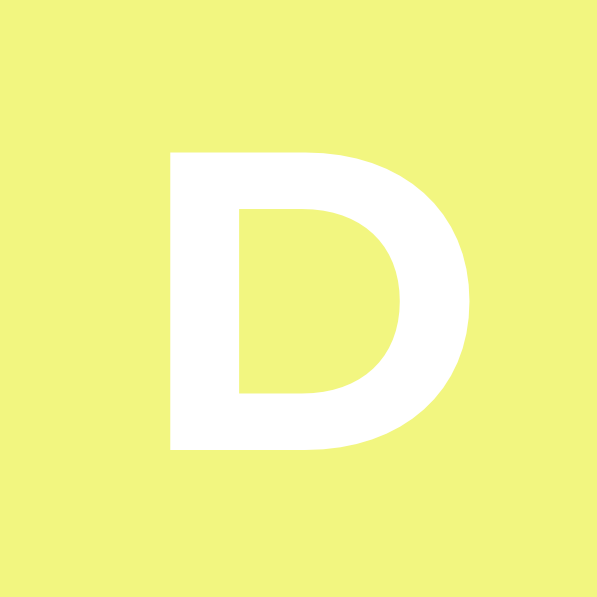 Roles & ResponsibilitiesBusiness FunctionAs the leading bank in Asia, DBS Consumer Banking Group is in a unique position to help our customers realise their dreams and ambitions. As a market leader in the consumer banking business, DBS has a full spectrum of products and services, including deposits, investments, insurance, mortgages, credit cards and personal loans, to help our customers realise their dreams and aspirations at every life stage. Read more
Our financial solutions are not only the best in the business – they were made just right for you.About this roleThe Regional Data Science team is part of the Regional Business Analytics team for Consumer Banking Group. Our responsibilities include building the Data Science Solutions using advanced machine learning methods, recommendation engines, text mining solutions and customer models to increase the business impact and efficient customer management, as well as answer numerous business questions using statistical tools and data analysis.ResponsibilitiesInvolve in building cutting edge algorithms and working with state-of-art data science and machine learning tools such as Spark, Tensor Flow and will have mastery in any number of analytic platforms like SAS, SQL, Python, R. etc.Work with large scale datasets, distributed Big Data Platforms for a variety of advanced analytics solutions across the Bank ranging from recommendation engines, Propensity models, customer segmentation, Graph models, pricing and more.Work alongside BA Leadership, making regular presentation to senior management including C-level executives within the Consumer Bank Leadership across the regionHelp the team with methodology and guidance in the areas of experiment design and data analysis.RequirementsMasters or equivalent degree in Statistics, Applied Mathematics, Operation Research, or equivalent quantitative fields preferred. Strong mathematical and statistics background.6-10 years of experience in industry (ideally consumer banking, ecommerce, telecoms, retail) and/or academia with demonstrated track record of innovative research and insight generation and implementation of insights into tools/processes delivering front end business resultsAt least 5 years of data mining and machine learning on large amount of data, building and implementing various statistical models.Good understanding of technology tools especially those related to analytics, data & statistical modelling.Programming experience in SAS (Base, Stats, Macro, EG, EM), R, Python, Spark, Tensorflow or other statistical programing software.Familiarity with Hadoop, Hive, and Pig. Proficient in using databases like Teradata, Oracle, SQL Server, Neo4J etc..Knowledge of internet marketing data collection and metrics as well as familiarity with digital analytics platforms like Google Adwords, Facebook Contextual marketing, Omniture/Adobe, Mediaplex, etc would be helpful.Ability to communicate complex analysis/models across a diverse team.Good written and oral communication skills
Skills

Roles & ResponsibilitiesThe Marketing Director drives the organisation's business strategies by setting direction for the organisation's marketing campaigns, programmes and communication plans. He/She is also responsible for advancing public relations for the organisation, formulating data-driven commercial insights and directing budget forecasting activities. The Marketing Director operates in a rapidly transforming business environment and functions through his/her understanding of consumers' preferences, market trends and industry landscape to promote the Read more
organisation and optimise its market share. The Marketing Director is an astute, aspiring leader who is able to negotiate strategically. He/She possesses strong business acumen and broad understanding of consumer, market and industry trends.Requirements~ Conceptualise marketing campaigns across offline and digital platforms. ~ Conduct situational analysis to assess the organization's internal and external business environment and landscape. ~ Develop business continuity strategies, policies and plans. ~ Develop crisis management communication guideline. ~ Develop internal and external communication strategies, guidelines and parameters. ~ Develop media relationships. ~ Direct development of marketing messages. ~ Direct public relations activities. ~ Direct the design and development of model used for data-mining. ~ Drive profiling of target customers and market segments for marketing campaigns. ~ Drive the exploration and development of latest data science techniques. ~ Establish marketing objectives and strategies. ~ Establish scope and goals of marketing campaigns. ~ Evaluate local and international business environment and landscape. ~ Formulate budgetary assumptions. ~ Formulate public relations strategies. ~ Identify key focus groups for public relations cultivation. ~ Lead the formulation of data-driven insights and drive the practical application to the business. ~ Manage risk across business units. ~ Work closely with the data architecture and warehouse team to oversee data-mining and analysis process.
Skills Roles & Responsibilities3-6 months renewable contract through EncoraDesign, implement and support an analytical data infrastructure providing ad-hoc access to large datasets and computing power.Interface with other technology teams to extract, transform, and load data from a wide variety of data sources using SQL and AWS big data technologies.Creation and support of real-time data pipelines built on AWS technologies including EMR, Glue, Kinesis, Redshift/Spectrum and AthenaSupporting existing ETL/ELT infrastructure Read more
built on Pentaho, Python, EMRContinual research of the latest big data, elasticsearch technologies to provide new capabilities and increase efficiencyWorking closely with team members to drive real-time model implementations for monitoring and alerting of systems.Collaborate with other tech teams to implement advanced analytics algorithms that exploit our rich datasets for statistical analysis, prediction, clustering and machine learningHelp continually improve ongoing reporting and analysis processes, automating or simplifying self-service support for customersRequirements+ years of industry experience in software development, data engineering, business intelligence, data science, or related field with a track record of manipulating, processing, and extracting value from large datasetsDemonstrated strength in data modeling, ETL development, and data warehousingExperience in programming in PythonExperience using big data technologies (think Hadoop, Hive, Hbase, Spark etc.)Experience using business intelligence reporting tools (Tableau, Cognos etc.)Knowledge of data management fundamentals and data storage principlesKnowledge of distributed systems as it pertains to data storage and computing
Skills
The Government Data Office (GDO) in SNDGO is responsible for:Developing whole-of-Government policies to promote data management, sharing and use;Identifying and driving new initiatives to improve the exchange of Government data with commercial partners and the public; andSupporting Government organisations in their transformation to adopt new data science and AI technologies.We want a change maker like you who is creative, collaborative and looks for challenges. You must be ready Read more
to roll up your sleeves and rally different teams across multiple agencies to meet our common mission: to speed up and ensure the adoption of data-driven decision-making within the public sector, and to realise the Government Data Strategy's target of sharing data within ten days by 2023.As part of the Data Architecture team, your objective will be to work with key data agencies to operationalise the Government Data Architecture. You will define standards and processes to manage the quality of Government data, improve the efficiency and effectiveness of data exchange and support the usage of data by Government agencies.This position reports to Deputy Director (Data Architecture)[Specific Job Responsibilities]Work with key domain agencies to operationalise the Government Data StrategyDevelop and maintain core standards and processes for managing data quality across governmentDefine and maintain a model and taxonomy to categorise and organise government dataDevelop and maintain protocols and system requirements for transporting data within governmentSupport agencies in streamlining and transforming their data architecture to provide more efficient and effective data exchange[Work Experience & Competencies]We are looking for dynamic and self-motivated individuals who value integrity, teamwork and excellence. You will be a leader in this exciting field, and need to be able to contribute both at the individual level and provide guidance to your team members. If you share our passion in shaping Singapore into a Smart Nation, we welcome you to join us!An ideal candidate should possess the following:At least 3-5 years of working experienceBackground in Computer Science, Engineering, Statistics or related fieldsCandidates should have experience in at least two of the following:Participated in defining or maintaining an enterprise data architectureParticipated in or overseen a data quality management processExperience in defining and conducting software quality assuranceProduced business requirements as a business analystManaged a technical implementation project or programBeing competent in the following areas is advantageous:Background in applications developmentBackground in database management and administrationExperience in managing privacy protection, including through technological solutionsExperience in implementing cybersecurity solutionsExperience working for a technology or financial industry firm[Personal Traits]Strong communication and interpersonal skills that can create a consensus on action from a wide spectrum of external and internal stakeholders; including multi-agency and inter-departmental teamsResourceful and proactive, particularly in proposing alternate solutions to achieve desired outcomesAnalytical and creativeExcellent written communication skillsOnly shortlisted applicants will be notified within 2 weeks after the closing date.Successful candidates will be offered a 2-year contract in the first instance.
Skills Roles & ResponsibilitiesData EngineerIf you are a data science and python enthusiast who likes to build best-in-class python crawlers and data processing pipe, we are interested in you.Leadbook.com is a global leader in customer intelligence. Leadbook helps sales team discover new opportunities, build targeted lists in seconds and gain deep insights about their prospects and customers.Responsibilities:* Design and develop a highly scalable, data crawlers to extract large volumes Read more
of data from www.* Wrangle the raw data to get cleaned, normalized, and enriched datasets using transformations, normalization and mapping.* Work in Agile / Scrum environments with remote team* Develop creative ideas on how to work better and smarter.RequirementsQualifications:2 years of tangible Python development experienceExcellent English communication skills both spoken and writtenDevelop clean, elegant, well-commented, and reusable code with version control (Git)Degree in Computing or equivalent
Skills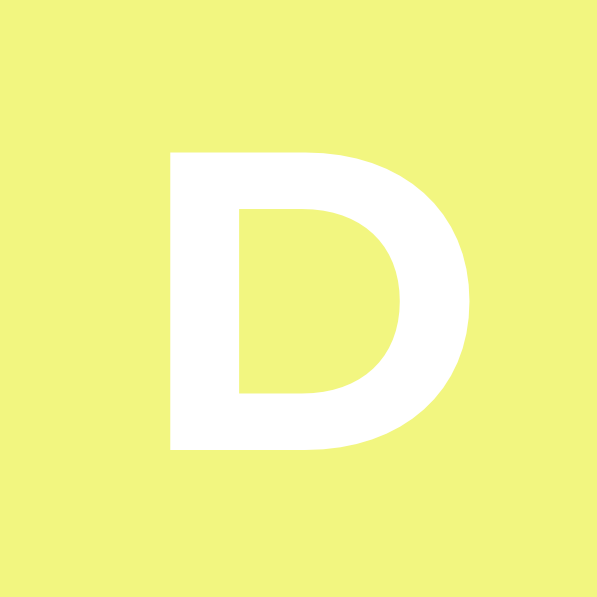 Roles & ResponsibilitiesBusiness FunctionAs the leading bank in Asia, DBS Consumer Banking Group is in a unique position to help our customers realise their dreams and ambitions. As a market leader in the consumer banking business, DBS has a full spectrum of products and services, including deposits, investments, insurance, mortgages, credit cards and personal loans, to help our customers realise their dreams and aspirations at every life stage. Read more
Our financial solutions are not only the best in the business – they were made just right for you.About this roleThe Regional Data Science team is part of the Regional Business Analytics team for Consumer Banking Group. Our responsibilities include building the Data Science Solutions using advanced machine learning methods, recommendation engines, text mining solutions and customer models to increase the business impact and efficient customer management, as well as answer numerous business questions using statistical tools and data analysis.ResponsibilitiesInvolve in building cutting edge algorithms and working with state-of-art data science and machine learning tools such as Spark, Tensor Flow and will have mastery in any number of analytic platforms like SAS, SQL, Python, R. etc.Work with large scale datasets, distributed Big Data Platforms for a variety of advanced analytics solutions across the Bank ranging from recommendation engines, Propensity models, customer segmentation, Graph models, pricing and more.Work alongside BA Leadership, making regular presentation to senior management including C-level executives within the Consumer Bank Leadership across the regionHelp the team with methodology and guidance in the areas of experiment design and data analysis.RequirementsMasters or equivalent degree in Statistics, Applied Mathematics, Operation Research, or equivalent quantitative fields preferred. Strong mathematical and statistics background.6-10 years of experience in industry (ideally consumer banking, ecommerce, telecoms, retail) and/or academia with demonstrated track record of innovative research and insight generation and implementation of insights into tools/processes delivering front end business resultsAt least 5 years of data mining and machine learning on large amount of data, building and implementing various statistical models.Good understanding of technology tools especially those related to analytics, data & statistical modelling.Programming experience in SAS (Base, Stats, Macro, EG, EM), R, Python, Spark, Tensorflow or other statistical programing software.Familiarity with Hadoop, Hive, and Pig. Proficient in using databases like Teradata, Oracle, SQL Server, Neo4J etc..Knowledge of internet marketing data collection and metrics as well as familiarity with digital analytics platforms like Google Adwords, Facebook Contextual marketing, Omniture/Adobe, Mediaplex, etc would be helpful.Ability to communicate complex analysis/models across a diverse team.Good written and oral communication skills
Skills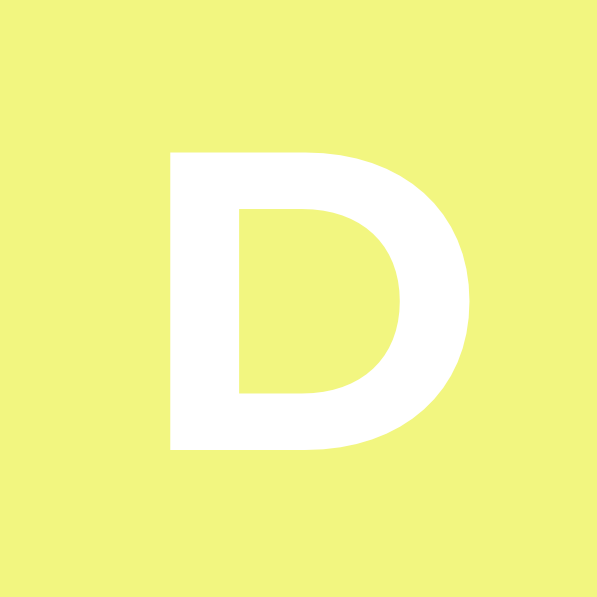 Roles & ResponsibilitiesBusiness FunctionAs the leading bank in Asia, DBS Consumer Banking Group is in a unique position to help our customers realise their dreams and ambitions. As a market leader in the consumer banking business, DBS has a full spectrum of products and services, including deposits, investments, insurance, mortgages, credit cards and personal loans, to help our customers realise their dreams and aspirations at every life stage. Read more
Our financial solutions are not only the best in the business – they were made just right for you.About this roleThe Regional Data Science team is part of the Regional Business Analytics team for Consumer Banking Group. Our responsibilities include building the Data Science Solutions using advanced machine learning methods, recommendation engines, text mining solutions and customer models to increase the business impact and efficient customer management, as well as answer numerous business questions using statistical tools and data analysis.ResponsibilitiesInvolve in building cutting edge algorithms and working with state-of-art data science and machine learning tools such as Spark, Tensor Flow and will have mastery in any number of analytic platforms like SAS, SQL, Python, R. etc.Work with large scale datasets, distributed Big Data Platforms for a variety of advanced analytics solutions across the Bank ranging from recommendation engines, Propensity models, customer segmentation, Graph models, pricing and more.Work alongside BA Leadership, making regular presentation to senior management including C-level executives within the Consumer Bank Leadership across the regionHelp the team with methodology and guidance in the areas of experiment design and data analysis.RequirementsMasters or equivalent degree in Statistics, Applied Mathematics, Operation Research, or equivalent quantitative fields preferred. Strong mathematical and statistics background.6-10 years of experience in industry (ideally consumer banking, ecommerce, telecoms, retail) and/or academia with demonstrated track record of innovative research and insight generation and implementation of insights into tools/processes delivering front end business resultsAt least 5 years of data mining and machine learning on large amount of data, building and implementing various statistical models.Good understanding of technology tools especially those related to analytics, data & statistical modelling.Programming experience in SAS (Base, Stats, Macro, EG, EM), R, Python, Spark, Tensorflow or other statistical programing software.Familiarity with Hadoop, Hive, and Pig. Proficient in using databases like Teradata, Oracle, SQL Server, Neo4J etc..Knowledge of internet marketing data collection and metrics as well as familiarity with digital analytics platforms like Google Adwords, Facebook Contextual marketing, Omniture/Adobe, Mediaplex, etc would be helpful.Ability to communicate complex analysis/models across a diverse team.Good written and oral communication skills
Skills

Roles & ResponsibilitiesAs a Regulatory Risk Manager, you will work closely with the MAS here in Singapore to fully understand regulatory developments affecting the clients business in Asia and support the representation of their interests in various ways such as related regulatory expert groups and industry associations in Singapore. Focus will be on local as well as regional regulatory relationship management. You will also be required to communicate Read more
with a number of key functions within the business including senior management.RequirementsKey Responsbilities:  Monitor and understand key Singaporean regulatory changes/developments and also international regulatory developments.  Key support figure for the Regulatory Risk Management Asia team and guiding them through regulatory developments.  Assume responsibility for regulatory reporting to MAS.  Support the preparation of all interactions with MAS.  Maintain a complete overview and consistent documentation on all interactions and regulatory reporting requirements with MAS.  Participate and help represent company in specific industry events and meetings as appropriate.  Support the preparation of briefing material and presentations for members of Asia Executive Committee and/or Board of Directors.  Contribute or coordinate internal reports and presentation (e.g. Group Risk Update, Investor Relations Q&A, Group Regulatory Risk Report, etc.)  Engage in projects and initiatives within Risk Management. The Candidate:  A minimum of 3 years work experience in financial services industry with a Bachelor or Master degree or equivalent.  Experience gained within the insurance/reinsurance industry would be looked on favourably.  Strong interpersonal skills with experience in dealing with external stakeholders.  Strong team player and willingness to share knowledge and information.  Willingness and ability to grow into a more responsible role.  Good communication skills, orally and in writing in English.  Any additional Asian language would be a plus.  Strong organizational and process management skills ideally with some experience with data science.  Ability to summarise complex issues into concise memos/presentations.  Ability to present and communicate well
Skills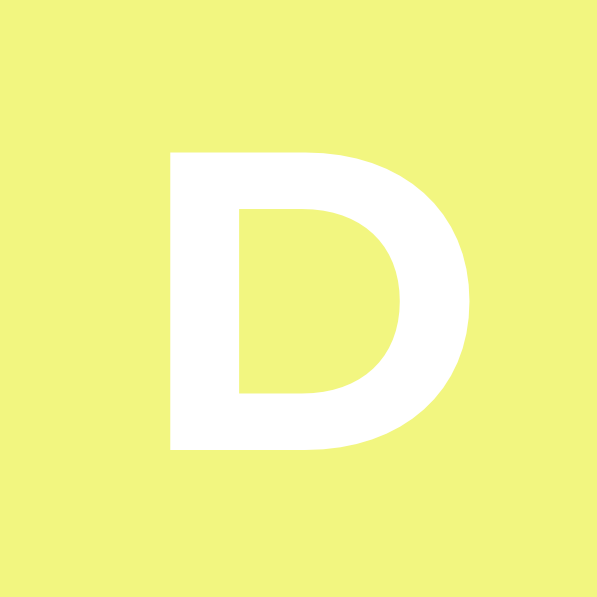 Roles & ResponsibilitiesDrive enterprise strategy on testing and production deployment of machine learning and AI productsDrive the discussion between data science and IT on the architecture and solution design to ensure production and deployment is fully consideredDrive the testing and deployment of the machine learning products into productionLead the requirement gathering and release road map for analytic platform featuresDevelop enterprise standards and practice on testing and production deployment Read more
of machine learning and AI productsDrive the adoption of software development practice in data science teams, such as agile development, software development life cycle (SDLC), continues improvement and continues deployment (CI/CD) and testing strategy.RequirementsSolid track record of deploying machine learning solution into production environment and integrate into operationExpert in identifying and solving issues when putting model into production – load balancing, distribution, through-put, latency, availability, stability, refactoring, repackaging, versioning, scoring, real time / online scoring, performance monitoring and management,Expert on the open source stack of bid data and machine learning solutions such as Hadoop, Spark, YARN, Mesos, Hive, Impala, Spark Streaming, Kafka, API, Anaconda / R studio server, Kubernetes,Familiar with development, deployment, production and operation life cycle of the machine learning product and software best practices such as SDLC, CICD, Test-Driven Development (TDD)Excellent problem-solving skills and strategic thinkerProficiency in Python, R, Spark, Java and ScalaGood interpersonal skill and able to influence the decision making of data science and IT teamSolid written and communication skills
Skills