Sign in or register for a JobTech account.
Jobs that require

data visualisation

skill Roles & ResponsibilitiesThe Human Resource (HR) Business Partner is also known as the HR Manager. He/She provides human resource consulting to the business. He/She liaises with hiring and line managers to understand and prioritise critical skills that are necessary for the business in future. He/She also advises business leaders on strategies to better support the induction of new hires into the organisation effectively.He/She guides learning managers to focus Read more
on learning programmes to build new capabilities for the staff. He/She also handles sourcing and managing of high-potential talent, and the carrying out of succession plans. He/She advises on non-monetary benefits options to the compensation manager. He/She manages employee issues and supports line managers in exit and retirement processes.He/She is the main point of contact between HR and the business. He/She is an excellent communicator who promotes a cooperative work environment. He/She has a service excellence mindset and is passionate about addressing organisational and employees' needs and issues.Requirements~ Manage team resources to ensure adequate staffing and capability levels ~ Adapt and tailor different styles and preferences when communicating to different audiences or stakeholder groups ~ Adopt a service-oriented mindset and people-centricity in dealing with workforce and business stakeholders ~ Advise hiring managers on the principles of fair and unbiased employment selection practices ~ Advise line managers in retirement processes to ensure employee leaves with a positive association with the organisation ~ Advise line managers on resource planning options ~ Analyse financial and HR data by employing data mining, modelling, predictive analytics, and benchmarking tools and techniques to create insights and foresights to guide decision-making ~ Apply data governance concepts and principles to identify, collect and prepare data for analytics and HR metrics benchmarking ~ Assess feasibility of proposals to improve internal workflows ~ Assist retiring employees on retirement process, obligations and post-retirement support available ~ Build trust (being a trusted advisor) through assisting key stakeholders in solving people related issues successfully ~ Coach employees to refer to career development policy, framework and programmes for career progression in the organisation ~ Coach line managers to cascade key performance indicators and performance goals to employees aligned to business requirements ~ Coach line managers to manage involuntary exits due to redundancy or other reasons ~ Collaborate with line managers to project future skills demand and supply ~ Communicate with employees on areas such as benefits and claims eligibility and administration, payroll deductions, retirement, re-employment and termination guidelines ~ Conduct exit interviews to gather feedback for better employee retention ~ Correlate financial and HR data to design HR metrics, identify causal relationships, analyse trends, develop forecasts and projections, and draw insights and foresights for decision-making ~ Define learning and development needs based on business and staff capability needs ~ Demonstrate empathy and respect when handling difficult conversations, dilemmas or paradoxes ~ Derive relevant insights from analysis and recommend enhancements to the organisation's HR practices taking into consideration the business context and operating environment ~ Develop communication material/ information kits for the HR programmes/ activities to convey desired messages clearly and effectively to the targeted audience ~ Develop insightful presentation derived from data analytics and HR metrics benchmarking using dashboards or data visualisation tools ~ Develop plan to deploy organisation's workforce to maximise productivity in pursuit of organisational vision, mission, strategy and plans in consultation with stakeholders ~ Develop positive working relationships with people through strong inter-personal skills ~ Engage senior management to support organisation development and change interventions ~ Establish credibility by gaining confidence of others through a demonstration of business and technical knowledge ~ Facilitate remployment of employees beyond retirement age in alignment with organisation's retirement policies ~ Facilitate talent review sessions with line managers to identify and manage high-performing individualsfor mission-critical roles within the organisation ~ Facilitate the redesign of the organisation structure to deliver its vision, mission, strategy and plans in an effective and efficient manner ~ Guide employees on outplacement support provided by the organisation ~ Guide hiring managers in selection of candidates with right competencies, experience and culture fit through effective screening and assessment processes ~ Guide line managers in their understanding and usage of performance management policy, framework and processes ~ Guide line managers in usage of compensation strategies and programmes to attract, motivate and retain workforce ~ Guide onboarding managers to enhance effectiveness of orientation, induction and assimilation programmes ~ Guide senior management to implement succession plans to identify and groom individuals to take over leadership roles within the organisation ~ Implement and operate various aspects of the HR operating model to deliver HR services as set out in service management framework and in accordance with HR policies ~ Implement HR transformation programmes to improve the effectiveness of HR service delivery and cost efficiency for the organisation ~ Justify the resources required to support changes in resources, procedures, systems, or technology within the function ~ Keep abreast of local and global HR trends and developments to provide further benchmarking insights on data analysis outcomes ~ Liaise with employees to evaluate effectiveness of organisation development and change interventions ~ Manage internal stakeholders beyond the team and external stakeholders to achieve shared goals ~ Manage labour relations to achieve work harmony and progress towards organisational goals ~ Monitor the function's financial inflow and outflow against allocated budgets and forecasts ~ Plan and execute communication activities using the appropriate channels/ tools for the targeted audience ~ Present and communicate with impact and empathy through clarity in messages, and engaging audience through active listening and inquiry ~ Prioritize critical open positions to be filled in consultation with line managers ~ Promote cross-cultural management with stakeholders to embrace differences in perspectives, traditions and culture in working towards mutually agreed outcomes ~ Provide advice to business leaders and managers to position the organisation as an employer of choice to secure candidates ~ Provide advice to line managers on managing voluntary employee exits to ensure employee leaves with a positive association with the organisation ~ Provide coaching and advice to junior team members ~ Provide support to senior management in rolling-out employee engagement activities to motivate employees to deliver superior performance in fulfilling organisational requirements ~ Recommend alternate strategies to prevent redundancies in the organisation ~ Recommend sourcing channels to source the right candidates in line with business needs ~ Research and apply prevailing labour policies, employment laws and regulations, including but not limited to tripartism, employment laws for foreign nationals, Fair Consideration Framework ~ Resolve data availability and data quality challenges with data cleansing techniques ~ Review needs of the workforce to recommend non-monetary benefits options to the Compensation and Benefits manager ~ Review the range of HR services against their corresponding HR service delivery channels critically to identify opportunities for continuous improvement of service quality or costs reduction ~ Secure involvement of business leaders in the onboarding processes to assimilate new hires effectively ~ Set individual objectives, periodically reviewing and assessing performance of direct reports ~ Support line managers in drafting and issuing employment contracts, taking into account all relevant statutory terms and benefits ~ Translate the long-term objectives for the HR Business Partner function into tactical plans
Skills Industry: Govt Sector Location: Outram Park Duration: 6 months contract Salary: $11.50 - $14.50 per hour Working Hours: - Monday to Thursday, 8.30am to 6.00pm - Friday, 8.30am to 5.30pm Responsibilities:Assist in designing a data collection and data management system for the department to store, manage and use data to analyse and report in an efficient manner Perform data cleaning and migration, as well as designing visualisation Read more
dashboard(s) using PowerBI to answer key business questions and monitor performance Enhance evaluation of programmes to include cross analysisOversee project development, timelines and liaise with stakeholders to address key challenges Any other adhoc duties as assignedRequirements:Degree in Business Information Systems, Data Analytics of equivalent Proficient in data management and data visualisation (i.e. Polaris and Power BI) Good analytical skillsInterested applicants, click "Apply Now" or email your detailed resume to [Click Here to Email Your Resume] We regret to inform that only shortlisted candidates will be notified. By submitting any application or resume to us, you will be deemed to have agreed & consented to us collecting, using, retaining & disclosing your personal information to prospective employers for their consideration. Lim Peiling | R1654066 ScienTec Consulting Pte Ltd (Scientec Personnel) | 11C5781
Skills Business Analyst - Market Research (Up to 3.8K/Trends/Insight) Working Location: Boon Lay Working Hour: Monday to Friday 9am to 5.30pm Responsibilities:Responsible for the reviewing, analyzing and consolidating of information from secondary sources, past plans from sales and interviews with our internal stakeholders Prepare and analyze business performance data such as market and category / sub-segment growth rates Prepare and analyze the market shares of Takasago and competitors of Read more
targeted categories Prepare and analyze our R&D activities data Identify trends, provide observations, insights and recommendations to business questions and help business decisions Deliver relevant information on market potential which can be broken down in terms of sub-segment and correspond to their market growth Create reports and data visualization Ensure accuracy and on-time delivery of reports New account setting and new item setting in systemJob RequirementsMin Diploma in Mathematics, Statistics, Economics, Data Analytics or Big Data Analytics Min 1 years experience in data analysis and good in numbers Competent in using Microsoft Excel and charting Knowledge of using any statistical software like R software or Power BI or Tableau Software. Knowledge of in any software like SAS or H2O or Knime. Good communication and presentation skillIf you are excited by the above opportunity and challenges and enjoy making things happen, do apply now! OR Email your resume to: [Click Here to Email Your Resume] Wyman Low Recruitment Consultant Low Yong Wei (Wyman) - R1550983 ScienTec Consulting Pte Ltd - 11C5781
Skills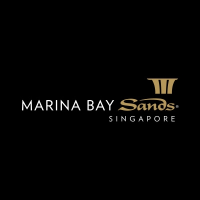 JOB SCOPEPartner with other Hotel Analysts and the Operational Analysis team to provide information and insights to make timely decisions, benchmark, and improve service, efficiency effectiveness, and the work environment. Work directly with senior operational leaders to develop relevant key metrics, scorecards and process and so as to drive initiatives that increase and optimize business performance across the various units in Hotel, Food and Beverage, and Read more
related operations Serve as mentor and coach to junior resources Apply analytical skills to explore complex datasets to aid in knowledge discovery and predictive modeling activities Required to work on projects dealing with financial and business assessments of potential strategic initiatives, process improvements, and other ad hoc projects. Establish close partnership with all stakeholders, to intimately understand their operations and needs through close observation, and assess how to develop relevant reports/analysis. Partner with stakeholders to increase their performance as it relates to strengthening brand, improving financial performance, driving staff engagement, and providing outstanding service. Develop and maintain automated BI dashboards and demand forecasting models for different business units. Maintain knowledge of emerging trends related to analytics, statistical computing/machine learning, business intelligence and data visualization. JOB REQUIREMENTSBachelors or Master's degree in Analytics or Engineering with depth of knowledge in data-intensive roles Experience in senior analyst / manager position or the equivalent. Proven experience in business planning, analytics, or supply chain management and across multiple lines of business and locations. Preferably possess relevant certification or experience in process improvement, Lean or Six Sigma. Preferably comfortable with Statistics and Probability models, working experience in big data analysis. Strong written and verbal communication and interpersonal skills. Strong working knowledge with MS Excel, Excel VBA and PowerPoint, experience in any programming language, simulation software, and data analytics software is highly desired. Proficiency in R or Python, able to develop end-to-end dashboards from backend database setup using SQL to frontend UI rending using Spotfire/Tableau. Experience with analytical frameworks and languages such as SPARK, Tensorflow and Keras. Familiar with mainstream statistical modelling and machine learning concepts and techniques, experience in deploying forecasting models in production preferred. Able to work in a fast-paced environment. Must be able to manage multiple priorities in an efficient/timely manner.
Skills

Roles & ResponsibilitiesIf you have a passion for data analytics, and wants to make an impact by designing and building visually intuitive, information-rich data products, this is your opportunity. In this position, you will be a torchbearer for data visualisation and UI design, and the incredible results it brings in organizations.ResponsibilitiesShape our data visualisation and UI design consulting business by leading business development efforts and consulting projectsGathering and Read more
documenting client requirements and translating these into process and UI architecture designsProviding thought leadership and actively participating in the application design, implementation, and roll-out of the solutionsAct as a trusted advisor for data visualisation solutions and services for our clients and prospectsDesign and develop eye-catching data visualisation demos and storylines, adding to and expanding the servicesSpearhead the evangelisation of and demonstrate the power of data visualisation and UI design by teaching, leading community activities and by building reusable assetsRequirementsRelevant data visualisation and UI design experience (i.e. visualising complex data, designing data-rich user interfaces, data-driven design and development of charts, dashboards and infographics etc.), ideally in a consulting functionResult oriented self-starter, with an ability to lead and mentor other team membersExperience in designing, building, deploying and maintaining scalable, highly available and performance optimized data visualization solutions for enterpriseCombine an analytical and creative approach to problem solving and have business strategy skills to ask the right questions and find the right answers to build the solutions necessaryBe a clear, confident and persuasive communicator, with excellent presentation skills and with the ability to structure a coherent, logical argument and the confidence to defend assumptions, projections and recommendationsStrong client communication and consulting skills. Should be able to lead conversations across all levels of an organizationAbility to understand and challenge constraints, and recommend alternative choicesSolid understanding of analytical data applications, open source solutions, and technologies, e.g. Elastic Stack, Solr, R, etc.A passion for data visualisation and a keen design sense, with an eye for what makes a visual design aesthetically pleasing and intuitive to useUnderstanding of Design Thinking
Skills
/br>UI Software Engineer - AssociateAs a member of our Software Engineering Group you will dive head-first into creating innovative solutions that advance businesses and careers. You'll join an inspiring and curious team of technologists dedicated to improving the design, analytics, development, coding, testing and application programming that goes into creating high quality software and new products. You'll be tasked with keeping the team and other key stakeholders up Read more
to speed on the progress of what's being developed. Coming in with an understanding of the importance of end-to-end software development-such as Agile frameworks-is key. And best of all, you'll be working with and sharing ideas, information and innovation with our global team of technologists from all over the world. This role requires a wide variety of strengths and capabilities, including: • BS/BA degree or equivalent experience • Advanced knowledge of application, data and infrastructure architecture disciplines • Understanding of architecture and design across all systems • Working proficiency in developmental toolsets • Ability to collaborate with high-performing teams and individuals throughout the firm to accomplish common goals • Proficiency in one or more general purpose programming languages • Understanding of software skills such as business analysis, development, maintenance and software improvement • Strong experience in Web UI technologies, with a background in Core Java a plus • Possess technical skills in HTML5, JavaScript, Node JS (server side and tooling), React/Flux or Reflux/Redux, Webpack module bundler, Jasmine, Karma, Cucumber/Gherkin, ES6+, DOM/BOM, LESS, Browser support, HTML5 compatibility, Memory/CPU profiling, CSS3 • Highly beneficial to have working experience of JavaScript accessibility and regulations, Angular JS, Ember, Backbone, Knockout etc, Web Sockets, AMD (Require JS etc.), Common JS, Bootstrap, SASS/Stylus, Desktop containers such as Chromium/Electron/OpenFin, Data visualisation/charting libraries such as D3, Grid libraries such as Gridster, Templating and data binding, Mocha, Chai, Migrating web solutions to the Desktop, Automation tools, Splunk, Java, Enterprise Messaging (LBM/Nirvana/Tibco/Solace), Experience of working in a TDD environment, Git, Maven, Jenkins Our Corporate & Investment Bank relies on innovators like you to build and maintain the technology that helps us safely service the world's important corporations, governments and institutions. You'll develop solutions for a bank entrusted with holding $18 trillion of assets and $393 billion in deposits. CIB provides strategic advice, raises capital, manages risk, and extends liquidity in markets spanning over 100 countries around the world. When you work at JPMorgan Chase & Co., you're not just working at a global financial institution. You're an integral part of one of the world's biggest tech companies. In 14 technology hubs worldwide, our team of 40,000+ technologists design, build and deploy everything from enterprise technology initiatives to big data and mobile solutions, as well as innovations in electronic payments, cybersecurity, machine learning, and cloud development. Our $9.5B+ annual investment in technology enables us to hire people to create innovative solutions that will not only transform the financial services industry, but also change the world. At JPMorgan Chase & Co. we value the unique skills of every employee, and we're building a technology organization that thrives on diversity. We encourage professional growth and career development, and offer competitive benefits and compensation. If you're looking to build your career as part of a global technology team tackling big challenges that impact the lives of people and companies all around the world, we want to meet you. Ready to use your expertise and experience to drive change? Apply today.
Skills Roles & ResponsibilitiesLocation: OutramSalary: $14.50 per hourAssist the department to design a data collection and data management system which will enable the department to store, manage and use data to analyse and report in an efficient manner.Perform cleaning and migration of data, as well as designing visualisation dashboard(s) using PowerBI to answer key business questions and monitor performance.Enhance evaluation of screening and programmes to include cross analysis on Read more
changes in biometric measurements and lifestyle habits.Oversee project development, timelines and liaise with stakeholders to address key challenges.interested applicants may submit resume to [Click Here to Email Your Resume]RequirementsProficient in data management and data visualisation (i.e. Polaris and Power BI).Relevant Degree, for example, Business Information Systems, Data Analytics, etc.Knowledge and ability to comprehend current Division's and Department's structure and process.Deep analytical skills to critically assess current process of data collection and management to recommend process modification to optimise effectiveness and efficiency.Manage different level of stakeholders and work towards a common solution and buy-in
Skills Roles & ResponsibilitiesAutodesk is looking for a talented and experienced software developer to join an exciting team of professionals who build some of the most advanced 3D animation solutions for designers, visualization specialists, game and film artists.As a Senior Software Developer part of Autodesk's 3ds Max product group, you will work as part of a team, using Agile development methodologies to provide the best real-time experience and interactive Read more
workflows for our customers using the latest in technology. This is an opportunity for you to contribute in significant way on an industry leading digital content creation solution.Autodesk offers a fun, creative and rewarding environment with a full range of benefits, including a very competitive compensation package. You'll also have access to a steady supply of healthy snacks and hot drinks which you'll be able to enjoy from our sun-drenched terrace at our Montréal offices in the historical canal district.ResponsibilitiesProduce high quality, maintainable, well-documented code in adherence with internal standardsWork with Technical and Product Leads, Designers, QA to understand and refine functional requirementsDesign, prototype, implement, test and troubleshoot product features according to market requirements and product specificationsParticipate in peer code reviews and eliminate implementation problems early in development cycleWrite and maintain unit tests, work closely with QA in testing and problem resolutionParticipate fully in all aspects of the Agile development process RequirementsMinimum QualificationsBachelor's Degree in Computer Science or equivalentMinimum of 7 years of relevant experience delivering professional softwareStrong object-oriented, software architecture and modern C++ skills are requiredCapacity to maintain and evolve large projectsMust have excellent time, task, and resource organization skillsMust be able to work well with other programmers and existing codebasesAbility to build productive internal/external working relationshipsFlexibility and ability to respond quickly to multiple prioritiesPreferred QualificationsFamiliarity with Agile software development process.Experience with Test Driven DevelopmentExperience with Qt developmentExperience with Computer Graphics conceptsFamiliar with animation, VFX or data visualization techniques3ds Max product knowledge
Skills
Description of Division/Branch:The Customer and International Relations Division promotes positive engagement with our customers and strengthens ties with countries and international organisations of interests to Singapore.Brief description of Job Scope:You will be part of a team that works on Ministry-wide initiatives to enhance service delivery, raise productivity, as well as run programmes aimed at raising the ministry's service standards.Responsibilities:Handle QSM and other feedback and walk-insWork with various divisions Read more
and external agencies to resolve cases in a timely matterCompile monthly management reports of feedback receivedManage the service awards, such as collating nominations, evaluation, and purchasing vouchersHandle procurement related matters such as raising Purchase Orders, clearing tax e-invoices and assets management for the divisionSupport ministry-wide service improvement programmes such as the WISE and Speak WISELY and collate the relevant reportsConduct talks/workshops for internal staffExecute any ad-hoc duties neededCompetencies required:Functional/Technical CompetenciesAt least 2 -3 years of experience in service delivery or QSM-related workStrong written and verbal communication skillsPreferably strong in data visualization, Microsoft Excel and Tableau.Generic CompetenciesAble to engage internal and external stakeholdersAble to work in a teamIndependent and self-motivated
Skills Joining JC&C is a distinctive opportunity to develop your career within a successful organization where everyone respects each other and enjoys working together. We recognize your performance in both tangible and intangible ways, by providing you development opportunities and making you feel respected.People are our driving strength of the company's success, which is rooted in the expertise, passion and dedication of our people. This is motivated by the Read more
desire to deliver excellence in customer service and product innovation.In this newly-created role, you will report to the Regional GM for Digital & Innovation, covering chiefly Singapore, Malaysia, Indonesia and Myanmar with the objectives to:Unlock customer insights and devise strategies to drive effectiveness and deepen customer engagement on digital channelsSupport the establishment of Digital Analytics capability for JC&C and lead digital analytics projects to deliver the organization's business objectivesThe OpportunityManage and use analytics tools to track effectiveness of digital channels and generate insights for process and channel improvements eg conversion data, funnel analysis etcIdentify marketing opportunities through analytics and devise strategies to drive traffic to digital channels, deepen customer engagement and drive online sales on digital channelsPropose and implement marketing automation, digital marketing strategies or customer onboarding/ loyalty programmes and work with respective marketing teams for executionMap customer data strategy with our customer journey, review effectiveness of data collection and usage.Applies query, data exploration and transformation, basic statistical methods and visualisation techniques to create actionable business insights.Define and implement analytics strategies that align with marketing and business objectives; manage and use data visualization tools, produce meaningful KPI dashboards and deliver omnichannel performance reports with actionable insightsSupport the establishment of Digital Analytics capability for JC&CProvide consultative support to stakeholders and senior management in understanding data trends, patterns and insights on our customers and business operationsLead and work with cross-functional teams on analytics projects to drive insights and actions using advanced data mining and analytical modelsDo you have the following requirements?8-10 years of experience in data analytics and business intelligence, working in digital/ retail marketing, analytics/ insights teamsUniversity Degree in Marketing/ statistics, economics, or similar quantitative disciplinePossess prodigious intellectual curiosity, and have strong numerical, analytical and critical thinking skills. Experience in the use of analytical and data analysis tools (e.g. Google Analytics, Salesforce, Tableau, SAS, R, Excel)Solid experience with online marketing tools and web-based technologiesBe familiar with advanced statistical analysis, cluster analysis, and research methodologiesSelf-starter, highly organized, analytical and detail-oriented with excellent interpersonal, communication, time-management skillsHands-on experience in content marketing, CRM, SEO/ SEM, E-commerce and social media.Solid experience working across multiple stakeholders, collaborating in a matrix environmentStrong execution, implementation mindset and track recordAbout the CompanyJardine Cycle & Carriage ("JC&C") is a leading Singapore-listed company and a member of the Jardine Matheson Group. It has an interest of just over 50% in Astra International ("Astra"), a premier listed Indonesian conglomerate, as well as Direct Motor Interests and Other Interests in Southeast Asia. Together with its subsidiaries and associates, JC&C employs more than 250,000 people across Indonesia, Vietnam, Singapore, Thailand, Malaysia and Myanmar.JC&C's Direct Motor Interests (DMI) operates in Singapore, Malaysia and Myanmar under the Cycle & Carriage banner, and through Tunas Ridean in Indonesia and Truong Hai Auto Corporation in Vietnam, representing brands including Mercedes-Benz, BMW, Toyota, Mazda, Mitsubishi and Kia. As the largest automotive dealer group in ASEAN, we are seeking individuals who are passionate about making a difference in this fast-changing industry.We have a constant mission to strive towards being an Employer of Choice in the countries we operate in. Some of our better performing countries have consistently being recognised for commendable people practices such as:HR Asia's Best Companies to Work for in 2015, 2016 and 2017;Finalist in HR Excellence Awards 2016 for Recruitment and Leadership Development.Winner of Innovative Talent Acquisition Strategy Award in the Annual Jardine Matheson HR Conference 2016Winner of Excellence In Innovative Use of HR Technology in HR Excellence Awards 2017Merit for Singapore Health Award as awarded by Health Promotion BoardThe most recent accolades achieved during the Annual Jardine Matheson HR Conference 2017, where we clinch the Best Employer Brand, Best Work-Life Balance and Best HR Team Awards.The emphasis on employee experience has been on the forefront of the JC&C's people practices. Keen for a career conversation? Connect with us to find out more.(You would be notified if you are shortlisted. By submitting your application, you consent to the collection, use and disclosure of your personal data contained in this document by Jardine Cycle & Carriage and / or Cycle & Carriage Singapore, for assessing your career application).
Skills