Sign in or register for a JobTech account.
Jobs that require

development training

skill

You will lead a team to review and implement leadership development initiatives which are aligned with the organisation's strategy, initiatives and culture. You will identify staff needs and gaps, research on reputable leadership programmes, and engage internal and external stakeholders to design and develop suitable in-house training programmes. You will support organisational development by leading and participating in strategic HR projects and engaging various stakeholders to evaluate and Read more
develop competency frameworks and assessment procedures for staff. You will also take on the central coordinating role for other cluster-wide initiatives spearheaded by the department. Job RequirementDegree, preferably in the field of Human Resource, Organisational Development / Effectiveness or Industrial / Organisational Psychology Minimum 6 years of relevant experience in HR / Learning and Organisational Development Able to lead a small team of staff Good communication and writing skills Analytical, results-focused and meticulous A positive, self-motivated team player with good problem-solving skills
Skills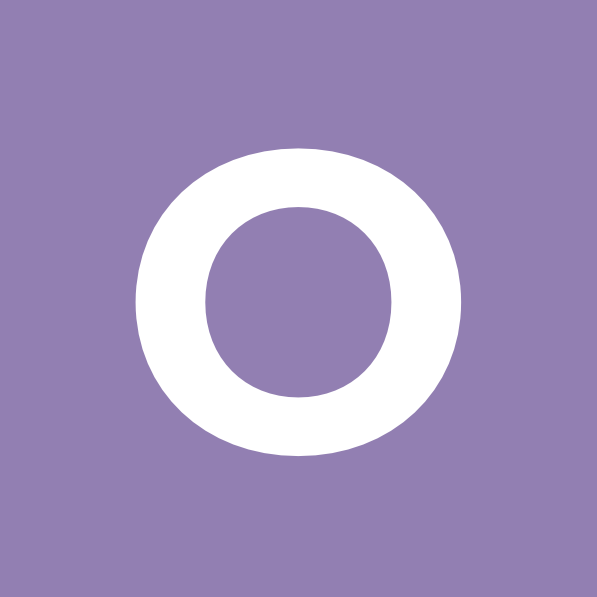 Roles & ResponsibilitiesWe are looking for talented, passionate and self-motivated individuals with Big Data and related development/software engineering skills to join the APAC Cloud Pursuit team. The individual will be working on innovative internal and customer engagements involving a confluence of AI, Big Data and bespoke solutions in a fast paced and dynamic environmentRole Requirements - Technical  An subject matter expert with over 6-8 or years of Read more
deep hands-on expertise in architecting, core development/engineering and deployment of big data solutions that can be deployed to modern day cloud infrastructures (Oracle Cloud, AWS, Azure)  Real world experience in developing data/event processing and pipeline architectures using technologies and frameworks such as Kafka, Spark, Hadoop and open source frameworks  Experience building scalable systems involving large data volumes or data sets  Well versed with the Agile methodology and the full DevOps lifecycle using tools such as Jenkins, Wrecker, GitOps and others  Well versed with modern container runtimes like Docker, Rocket and Orchestration frameworks like Kubernetes and Docker Swarm  Sound understanding of Relational, Graph, Hadoop and NoSQL data stores  Knowledge of search platforms such as Solr, Elasticsearch and Lucene  Proven experience in requirement gathering, data curation and testing high performance and distributed scalable computing solutions preferably in telecom, financial services or media or advertising domains  Exposure in Machine learning and Natural Language Processing (NLP) libraries like SKlearn, Stanford NLP, TensorFlow, etc.  Knowledge of Javascript Frameworks e.g D3.js, Cytoscape.js, Angular, Bootstrap, Oracle JET  Ability to evaluate tools and technologies and proactively prototype cutting edge trends in the industryTeam Profile and Charter The Cloud Pursuit team is an Asia Pacific wide divisional level technical team that supports the regional In-Country Sales and Solution Engineering teams in emerging or specialized solution areas where the in-country teams may require deep expertise. The team focusses on working with customers and internal teams in designing, validating and recommending cloud architectures and delivering repeatable solutions spanning various technologies like AI/ML, Big Data, Databases, Cloud Infrastructure, High Performance Computing and other emerging areas. The team is responsible forThought Leadership and Evangelism • Align with the APAC Business Development leads to execute Business Development plans with clear defined Go-To-Market initiatives. Collaborate with and leverage regional and country sales presales teams, partners, field marketing and consulting as required • Communicate Oracle's value and leadership in technology solutions through participation as a speaker in Oracle and external industry and marketing events. Attend relevant domain and industry meetings and conferences. • Create solution assets and content such as Whitepapers, thought leadership articles, sales plays and other collateral to extend the solution profile in APAC. Solution Development/Enablement  Work with customers and internal teams on complex and emerging cross-product solutions especially in emerging technologies and solutions  Building of repeatable assets/IP that can be reused across multiple product lines.  Deliver internal training workshops as required to build regional capability and capacity.  Evaluating Partner competency and helping develop and execute Partner training as required to build a healthy ecosystem.Field and Opportunity Support • Share knowledge with internal and external technical communities • Support Sales, Data Scientists and Development teams in building and evangelizing Oracle's suite of Cloud products • Work with field and customers on product solutioning and architecture input to maximize win rate on Strategic deals. • Advise and mentor local Sales Consultants/Solution Engineers in Solutioning, demo preparation, RFx responses, delivery approach and other required support. Build SC skills through deal shadowing to increase regional self-sufficiency.Product Management and Customer References  Collaborate with APAC and HQ Product Management and Development for enablement, opportunities and development content  Drive/Work with customers on reference implementationsRequirementsCandidate Experience and Profile  A minimum of 8-12 or years plus experience in the IT industry working on product engineering, product development or product architecture roles and involved in modern data driven architectures around both structured and un-structured data  Passionate in learning new technologies  Demonstrate track record in supporting customers, partners and internal stakeholders in positioning and executing complex technical architectural requirements  Good Exposure to Oracle Cloud Services (PaaS or IaaS) or cloud offerings from other vendors such as Amazon, Azure, IBM Softlayer  Very strong communication and evangelism skills with a willingness to share knowledge  Strong internal and customer relationship building and presentation skills  Self-motivated team player with ability to work as an independent contributor but also as a team player in a matrixed organization  Willingness to travel to meet customers or speak and present at external events
Skills ResponsibilitiesAttend to incoming calls and phone enquiries. Maintain a portfolio of training partners. Handle sales and marketing of training programs. Organize seminars and events to promote training programs. Identify new sales leads and acquire new customers. Conduct market research. Plan, schedule, coordinate and manage courses assigned. Provide admin and logistic support for trainings (registration, enquiry, data entry, room setup etc.). Provide training support to trainer and trainees. Perform Read more
month-end reconciliation of account for each course. Provide excellent and timely internal and external customer service. Provide operational support for bootcamps organized by the Company. This may include but not limited to site/material preparation works, actual running of events, taking photos, coordinate event arrangements etc. Perform any other ad-hoc duties as and when required.RequirementsMinimum Diploma and above. Pleasant and friendly personality. Proficient in MS Office applications (Word, Excel, PowerPoint). Good interpersonal and communication skills. Excellent phone etiquette. Able to multi-task and work in a culturally diverse environment. Customer-oriented, positive and willing to learn. Good organization and coordination skills. Able to work in a fast-paced environment.Other InformationWorking Location : Toa Payoh 5-day work week, Mondays to Fridays : 9.00am to 6.30pm / 1.00pm to 10.00pm (staggered shifts) Must be able to work staggered shifts.Interested candidates are invited to submit a comprehensive resume, stating the expected salary and date of availability via JobsCentral portal. We regret that only shortlisted candidates will be notified.
Skills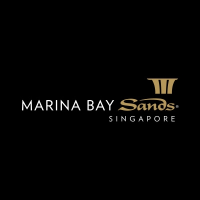 BACKGROUND ArtScience Museum is the cultural institution in Singapore that explores the intersection between art, science, technology and culture. It is the cultural component of Marina Bay Sands.Since opening in February 2011, the museum has staged large-scale exhibitions by some of the world's most famous artists, including Leonardo da Vinci; Salvador Dalí; Andy Warhol; Vincent van Gogh and M.C. Escher.The museum has also commissioned new work as well Read more
as presenting significant exhibitions that explore aspects of science such as big data, particle physics, paleontology, marine biology and space exploration. The museum presents exhibitions and programmes about art and science using a combination of intellectual discussion, education, innovative design and interactive content.Featuring 21 gallery spaces totaling nearly 5000m2, the architect-designed lotus-inspired building has played host to major international touring exhibitions from renowned museums and galleries around the world, including the British Museum and the Science Museum in London; the American Museum of Natural History in New York; Centre de Cultura Contemporània, Barcelona; the Ambrosiana, Milan; the Mori Art Museum, Japan and many others.ArtScience Museum also originates and produces exhibitions in-house and runs a full programme of education, events, activities and learning opportunities for a wide range of audiences. The Exhibitions Department at ArtScience Museum is responsible for developing and implementing the programme of temporary and permanent exhibitions that reaches over 500,000 visitors annually.Please refer to our website for more details about our exhibitions and our work. JOB SCOPE The Registrar / Senior Registrar (depending on experience) at ArtScience Museum will be responsible for effective exhibition and collection management practices that will include negotiation and procurement of art logistics/transport; insurance; packing and unpacking supervision; management of couriers and maintaining records of movement, storage, exhibition and location of artworks and artefacts in order to meet or exceed international standards relating to collections and exhibitions. Summary of Key Responsibilities:Coordinates with lenders (institutional and/or private) and manages loan requirements including environmental, security, showcase alarm systems, lighting and mounting methodology Coordinates and manages all logistics for crating and shipping, locally and internationally, including insurance and tenders Oversees and documents loading and unloading of collections, quarantine (if necessary), handling, packing, crating and installation of objects Work with curators, project managers and exhibition design/build contractors on exhibition layout requirements With the Senior Conservator monitors collection/exhibition whilst on display and completes weekly inspection reports With the Senior Conservator maintains records, condition reports and documentation of all artworks/objects/artefacts in transit and on display at the museum including: visual examination, condition reporting and photographic documentation as necessary Updates the museum's facility reports and annexes Prepares artworks/artefacts for exhibition and/or storage, working with curators, project managers, Senior Conservator and contractors agree mounting and demounting, labeling, packing and cleaning of artworks/artefacts Maintain storage facilities, manage space utilization and supervises storage reorganization as necessary Monitors environmental conditions for exhibitions galleries and storage facilities Leads collections/exhibitions emergency preparedness and recovery plan Manages budgets for collection/exhibition supplies, art handlers and shipping of objects Manages and supports the training and development of an Assistant Registrar Reviews and where necessary develops museum-wide systems and procedures for effective exhibitions management in consultation with the senior team Some experience of preparing and managing exhibition tours (outward)JOB REQUIREMENTS Qualifications and ExperienceProfessional and motivated with at least four years' working experience within a museum environment in a registrarial role or collection managementExperience of museum collections management practice i.e. storage, conservation, packing, transportation / customs documentation etc. Some experience of commissioning of artworks and exhibition design A postgraduate degree, preferably in collections management or museum studies Additional formal qualifications in management or a field relevant to the museum's areas of endeavor an advantage Experience of acting as a courier, with the potential to travel nationally and internationally Willingness to work flexiblyCompetenciesExcellent negotiation skills and a diplomatic approach to problem solving Able to initiate and maintain excellent relationships with artists, lenders, museums and institutions nationally and internationally as well as across the museum and Marina Bay Sands Ability to manage multiple projects simultaneously Ability to work effectively under pressure Forward thinking with the ability to anticipate problems before they arise Strong team-work and management skills Strong organisational skills and a meticulous attention to detail IT literate specifically Windows applications Excellent spoken and written English, other languages an assetNote: we regret that only shortlisted candidates will be notified.
Skills Roles & ResponsibilitiesWeber Shandwick is seeking a motivated and proactive YP who has minimal 10 solid years of public relations experience working with financial services, corporate or technology clients for a key role on our fast-growing team in Singapore.We are looking for a seasoned star who can hit the ground running to lead account teams for industry-leading financial services clients within the corporate practice. You must have integrated Read more
marketing experience working on multi-markets with Fortune 500 clients.You must also be a strong leader of results-oriented teams and have a demonstrated passion for pursuing news business in a highly collaborative and team-oriented environment.RequirementsRequirementsServe as day-to-day leader on key accountsBuild relationships with key clientsDevelop long term plans and program recommendations for clientsGenerate new ideas and opportunities to ensure client program successAccount for quality control and final review of client correspondence, proposals, press materials, messaging, and Q&AContribute to work plan of junior team membersEnsure quality work from team in order to meet/exceed client expectationsParticipate in new business pitchesPlay a role in the training and development of staffBe involved in staffing of team including reviewing resumes and interviewing candidatesServe as a role-model to other team membersQualificationsMinimal 10 years of solid PR experience, ideally in corporate and/or financial servicesMUST have integrated marketing experience in multi-marketsMUST have Asia experience. Single market knowledge will not be consideredExperience leading accounts and working with mediaExperience leading and managing teamsBA or BS in communications or related field
Skills JOB PURPOSE Responsible for carrying out all aspects of daily teaching and development activities as well as pastoral care for the children enrolled in the Centre. JOB DESCRIPTION Be part of a dynamic team to enhance the quality of Singapore's pre-school education landscape. As a early childhood Teacher, you will play a key role in providing our young with an enriched learning experience, nurturing their social skills and Read more
preparing them for lifelong learning. You will plan and deliver education programmes to help foster holistic learning and development for the children and be involved in parent and community engagement. JOB RESPONSIBILITIESPlan and deliver education programmes for the holistic development of the children Support the development and implementation of teaching and learning approaches and resources, as well as best practices to enhance the learning experiences for the children Prepare learning materials and conduct age-appropriate programmes Provide a positive learning environment and ensure the well-being and safety of the children Engage parents and partners in education to be involved in learning and development of the children Monitor and document children's learning and development Any other duty that may be assigned by the Centre from time to time.REQUIREMENTS:At least 5 GCE 'O' level credits including English Language. Certificate in Pre-School Teaching (CPT) / Diploma in Pre-School Teaching / Diploma in Early Childhood Care andEducation – Leadership (DECCE-L), or its equivalent recognised by ECDA Passion to work with childrenBENEFITS:AWS + Variable Performance bonus14 days Annual Leave
Skills
Roles & ResponsibilitiesThe Podiatrist is responsible for the assessment and management of patients referred for podiatry.Under supervision, assist in areas such as clinical supervision, research, professional education and induction.The ChallengesAssess and manage patients referred for podiatry independently and implement appropriate treatment plans, applying specialised podiatry knowledge and skills.Report to referring doctor and other members of the medical team.Document patient podiatry records and charge patients accurately.Update individual performance statistical Read more
records regularly.Comply with clinical and service standards.Practice within areas of professional competence and seek clinical support from supervisor / other healthcare professionals when appropriate.Collaborate with other healthcare members and participate in case conferences.Assist in the preparation of monthly performance reports for the workgroup.Carry out regular inventory / equipment checks.Assist in the review and update of clinical protocols and SOPs.Assist in managing projects assigned to the workgroup.Participate in departmental QC and other activities, and to lead in some activities.Assist in promoting / marketing clinical services.Assist in clinical education of podiatry students.Assist in the induction of new podiatrists.Contribute to departmental in-service training programmes and hospital educational talks.Actively update podiatry knowledge and skills.RequirementsRecognised Degree in Podiatry.2 years of relevant work experience preferredGood communication and interpersonal skills.Service oriented and customer focused.Result oriented and able to work in a teamCompetent in IT skills (Microsoft Excel / Word / Access / Powerpoint)Interested applicants are invited to email a detailed resume stating your current and expected salary to [Click Here to Email Your Resume]Please indicate in the subject title as: "Applying for position of Podiatrist_Rehabilitation Department (Contract)"We regret that only shortlisted candidates will be notified.
Skills

Roles & ResponsibilitiesBUSINESSInforma Business Intelligence (BI), part of the FTSE 100 Informa Group, provides specialist data, intelligence and insight to businesses and professionals, helping them make better decisions, gain competitive advantage and enhance return on investment.BI has a valuable portfolio of digital subscription products, providing business critical intelligence to global, regional and niche communities within five core industry sectors: Pharma & Healthcare; Finance; Telecoms, Media & Technology; Maritime Read more
& Law and Agribusiness & Commodities.JOB PURPOSETo provide strategic direction for people and organisational initiatives. To build strong and collaborative partnerships with the business to enable our client groups to deliver high levels of business performance.ROLE & RESPONSIBILITIESCo‐ordinate and ensure delivery and collaboration of People projects as required e.g.salary review, bonus, performance reviews ensuring efficient and accurate operation.Provide project management and People expertise to the business with specific related projects and people initiatives.To pro‐actively engage internal customers to build strong and collaborative business partnerships and relationshipsEquip the internal customers with the appropriate knowledge and tools to effectively manage their people in line with their people and business plans.Provide coaching and challenge to managers to help them reach decisions on all aspects of people management.Proactively working to understand new business strategies and mapping talent in the market to close critical business needs.Support the identification of strategic people issues in partnership with the business area and support them to resolve these matters effectively and whilst reducing business risk.Working collaboratively within a matrix structure with other HR teams/functions to align and achieve business and people initiativesDevelop strategic people plans for each business area and ensure these are aligned with Key Performance IndicatorsUse best practice knowledge from the external market and other HR specialists to help guide internal policies and interventions. RequirementsSKILLS & EXPERIENCE4‐6 years of experience within HR business partnering role.The ability to develop, maintain and influence working relationships with all levels,Experience of leveraging all aspects of HR e.g. Employment law, Employee Relations, Learning & Development, Reward, Resourcing, Talent and Engagement strategies.Interpersonal skills, able to flex personal style in response to others or fit the situationPersonal credibility and an ability to influence key stakeholders across the customer base and throughout the organisationEvaluates situations rationally and takes decisions based upon analysis rather than emotions.A strong team player, delivering strongly whilst communicating effectively with the wider HR team and business.Resilient, able to deal with problems and 'knock backs' and manage difficult situations firmly and sensitively.Able to act within and interpret company policies and procedures and recommend solutions outside scope of policy as appropriate to add value.Multi‐tasking and independentEffective writing skillsSelf‐driven and initiative
Skills

Roles & ResponsibilitiesThe Manager/Senior Manager uses data analytics and determines new strategies to make production processes more efficient to meet organisation's goals. He/She establishes, implements and manages projects to meet operational objectives. He/She manages his/her team resources and balances between production requirement and manpower resources to ensure organisation's sustainability. He/She integrates quality principles and methodology to enhance engineering performance within the organisation.In addition the Manager/Senior Manager evaluates the Read more
organisation's approach towards a lean enterprise and uses data analytics for business insights identification. He/She drives innovation practices in the organisation and review manufacturing processes to reduce working capital and optimize inventory levels.As a people manager, the Manager oversees manpower, financial, training and resource planning deployment within the organisation. He displays a high level of organisational awareness and leadership skills by working in a consultative manner with other departments/sections within the organisation.Requirements~ Analyse data for business insights identification. ~ Analyse production efficiencies. ~ Conduct interviews and make hiring decisions. ~ Determine priorities dynamically and set planning assumptions for work in progress levels by product, cycle time and yield. ~ Develop On-the-job training programme. ~ Develop workplace learning plan. ~ Evaluate organisations approach towards a lean enterprise. ~ Evaluate the sustainability of manufacturing process by preparing rough cut capacity plans. ~ Evaluate workplace safety and health management system for compliance and improvement. ~ Improve operation planning through use of big data and advanced analytics modelling. ~ Integrate quality principles and methodology to enhance engineering performance. ~ Lead change management in the organisation. ~ Manage balance between production requirement and manpower resources. ~ Manage innovation practises in organisation. ~ Manage manufacturing key metrics including loading, performance to commitments, on time delivery and bottlenecks. ~ Manage material requirements planning taking into account the sales forecast, production plan and production capacity. ~ Resolve workplace grievances and disputes. ~ Review manufacturing processes to reduce working capital and optimise inventory levels.
Skills Roles & ResponsibilitiesAbout ClientEstablished as one of the youngest & fastest-growing market leader organisation in financial industry in Singapore.Founded in 2017, with a group of 40 between the ages of 21 - 28. They are a vibrant community with a strong core emphasis of knowledge to bridge the gap between our vision and tough competition.The company believes in grooming next generation of leaders to be more adept in Read more
using financial knowledge to better people's lives. Well versed in core competencies in Funds, they aim to help their clients achieve their targeted financial goals with knowledge of financial concepts which has been successful in helping our client achieve their intended financial objective with proven track records.They been actively launching campaigns & initiatives collaborating with their business partners to enhance client's portfolio targeting specific channels like Medical, Health & Fitness, Education, Lifestyle.Client are looking for a Financial Planner to help clients manage their finances. You will be their clients' trusted advisor in areas including investments, cash flow, savings and risk management.Financial Planner should be an effective communicator with experience in financial planning and business development. If you're analytical, meticulous and customer-oriented, they'd like to meet you.Your goal will be to ensure clients make wise and profitable decisions to meet their financial goals.How are we different?There is NO roadshow There is NO door to door knocking There is NO on street canvassing for survey There is NO need to approach your warm marketWith multiple business collaboration to create opportunities.The organisation had successfully been generating leads for their people, hence there is no need for such prospecting activities.The Takeaway & What you will learn?CMFAS 6 Papers Certification (Fully Sponsored by Company)Personal Wealth Management (Risk management & Investments)Wealth Protection Strategy (Risk Management)Wealth Distribution & Wealth Accumulation StrategiesProperty PlanningInvestment ManagementCompanies Employee BenefitsCorporate Business Retention Strategy (Boost company productivity)Hand-on portfolio management, valuation and returns analysis to support investment decisionsNeuro-linguistic Programme (NPL) skillsLeadership training and developmentResponsibilitiesLook out for New Business OpportunityInnovate ideas for Marketing StrategiesAnalyse clients' financial statuses (e.g. income, expenses and liabilities)Maintain and enforce structure while optimizing organisationalDevelop strategic and execute the business planExamine and suggest financial opportunities (e.g. investments, property)Develop sound plans and budgets for clientsCustomize financial plans according to clients' changing needsHelp clients implement their plans and carry out transactionsMaintain updated knowledge of regulations, practices and financial productsRequirementsRequirementsCandidate with CMFAS papers or CFA are preferred | Undergraduates are welcome to applyCandidate must possess at least a GCE 'A' Level / Local Diploma / Degree qualification or equivalentAbility to analyse financial information and comply with regulationsStrong ethics, with a customer-oriented attitudeGood working and learning attitude and willing to step out of comfort zoneAbility to perform under stress and tight deadlinesThe Experience & BenefitsRotation to various job scope to widen the exposure in possible areaAttractive remuneration package: Monthly basic allowance (up to $5000) + high commission and bonuses.Performance RecognitionProfessional development through a comprehensive training and development program will be provided.1 to 1 Mentorship programme------------------------------------------------------------------------------------------------------------------------------------------------Interested applicants, please write in with detailed resume in MS Words format.EA License Number:17C8690 Please Provide:1) Availability2) Current/ Expected salary3) Reasons for leaving previous employmentsWe regret that only shortlisted candidates will be notified.
Skills