Sign in or register for a JobTech account.
Jobs that require

devops

skill

Job Duties & Responsibilities
Taking L1 and L2 support of existing BAU systems.
Taking the ownership of investigating the root causes within SLA
Manage the lifecycle of Jira tickets
Must-have requirement
Strong knowledge in Linux operation system
Shell scripting will give added advantage
Strong SQL knowledge (Oracle, MySQL, MaraiDB)
Understand Production release procedures
Understand Infra activities (Network, ID management, LDAP, Firewall, etc.)
Good knowledge on Openshift support. Or any other cloud based support.
Good-to-have
Familiar with Cloud Platforms like AWS, Open Shift
Familiar with DevOps
Professional Qualification
A Bachelor's degree in Computer Science (or equivalent experience)
4 – 9 years of application support experience
Relevant industry experience on Solaris, Linux systems
Fundamental knowledge of distributed Architectures, SOA, Micro-services, PaaS
Source Code control (experience with Git preferred)
Able to perform unix / linux scripting.
Monitor and address issues relating to capacity constraints and performance related items.
Skills

Act as development team lead to implement security solution / application, especially related to authentication, authorization, token, and identity management
Understand the system flows of the primary business processes, with a clear picture of the functionality map and the applications footprint of various applications across the map
Interface and coordinate tasks with internal and external technical resources. Collaborate to provision estimates, develop overall execution plan to perform system installation, customization, and integration
Convert design artefacts into actual deliverables
Provide quality assurance for all deliverables produced in the full life-cycle of delivery
Produce releases of software components with proper version control
Support proof-of-concept activities during assessment of new security solution/application paths
Provide guidance and support to developers within the team
Required Experience
At least 7-10 years of working experience on bank application development, and minimally 3 years as development team lead
Proven experience in design and development of APIs / microservices
Working knowledge of Web API, REST, XML, JSON, Security (such as OAuth, OpenID Connect)
Extensive experience in Java, JavaScript, Spring, Eclipse, JUnit, Open Source stacks and Linux (Scripting and Shell)
Experienced in DevOps and CI/CD
Knowledge in Identity and Access management domain, with practical experience with ForgeRock Product Stack (AM, IDM, DS, IG) is desired
Experience with 2FA security providers, such as VASCO, VKEY, and integration with HSM is preferable
Strong experience in agile methodologies and test-driven development
Experience with Cloud based Development is preferable
Knowledge on cryptographic algorithms is preferable
An excellent team player as well as an individual contributor with good communication and interpersonal skills
Good communication skills in English
Skills Excellent career development opportunitiesAttractive salaryThe EmployerOur client is Asia's leading media organisation, engaging minds and enriching lives across multiple languages and platforms.The company's core business is publishing of newspapers, magazines and books in both print and digital editions. It also owns other digital products, online classifieds, radio stations and outdoor media.The JobOur client is seeking a technologist who has both technical and soft skills, has done application development Read more
using PHP and/or Java before working in a DevOps environment. This person must have a penchant for learning and applying the latest technology and best practices, has good knowledge of ElasticSearch, Linux and AWS, has a healthy desire to automate everything and the ability to quickly resolve development and operations issues.You will work collaboratively with software engineers and system administrators to deploy and operate their systems hosted on-premise and in the cloud. You will manage their ElasticSearch clusters, help to automate and streamline their operations and processes, setup and maintain tools for deployment, monitoring and operation and help to troubleshoot and resolve issues in their dev, quality assurance and production environments.The ProfileYou have at least 5 years experience including solid experience using PHP and/or Java to build web applications.You possess solid expertise in in setting up & managing ElasticSearch clusters, nodes and index data.You have strong experience in setting up and using Git/Github, BitBucket, Jenkins, Docker, Ansible, Kubernetes, AWS, Redis, Jira, Confluence, Linux, analytics and monitoring tools such as New Relic, Dynatrace, Grafana, ELK.Strong knowledge of designing and building CI/CD for web and native mobile applications.Good experience working in an agile environment. Experience working in agile product teams is a bonus.Solid understanding of release strategies that minimize or eliminate application downtime.Solid understanding of how HTTPS request flows through various network layers including Verizon CDN and Varnish Web Cache.Knowledge of Vanish Command Line (VCL).
Skills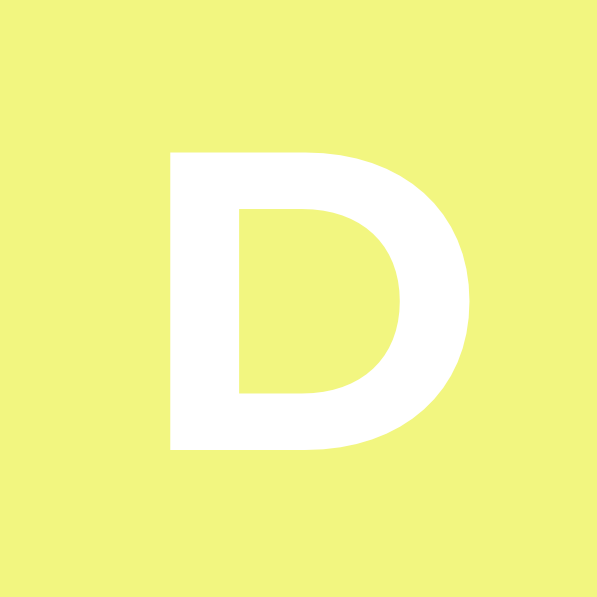 Business Function Group Technology and Operations (T&O) enables and empowers the bank with an efficient, nimble and resilient infrastructure through a strategic focus on productivity, quality & control, technology, people capability and innovation. In Group T&O, we manage the majority of the Bank's operational processes and inspire to delight our business partners through our multiple banking delivery channels.ResponsibilitiesDevelop and automate software build and release process under the DevOps Read more
Model. Familiar with automation tools like Nexus, Bitbucket, Jira to schedule the software build, resolve build issues and release the software. Develop and maintain programming scripts during software creation, enhance the nightly builds program, perform static code analysis and manage software version releases. Maintain and manage the multi-platform of build environments, source code, change control, configuration management from build to deploy activities Development & operation of Continuous Integration & Deployment (CI/CD) pipelines Providing DevOps architecture implementation and operational support RequirementsBachelor's Degree in computer science, Software Engineering, Engineering or a related field Experience in Build and Release process Strong Scripting experience (Shell, Bash, Python, json, XML scripting and familiar ANT) Experience working with product development teams (including languages such as C/C++, C#, Java, .Net) will be an added advantage. Background in large-scale system administration and familiarity with open source technologies - SVN, Jenkins, JIRA, Bit Bucket, Nexus, Release Automation etc. Advanced knowledge of CM concepts (GIT workflow, branching, versioning & tags, etc) Broad understanding of the programming structure (makefiles, headers, code) and compilation process (compile, link) Experience with multi/hybrid platform (Linux, Windows, Unix etc.) build environments Experience working in DevOps teams, setting up automated build system and CI/CD Self-motivated team player who demonstrates initiative and flexibilityApply NowWe offer a competitive salary and benefits package and the professional advantages of a dynamic environment that supports your development and recognises your achievements.
Skills
Job Duties & responsibilitiesDevelopment efforts in an Agile software development environment, participate in sprint planning, task breakdown, and daily stand upsWork with product owners and architect to understand objectives and translate these into a system level design and implementationImplement designs that meet quality standards, coding standards, and provide a rich user experience across platformsDesign and implement new frameworks and software that meets standards in performance, reliability, and maintainabilityCreate Read more
rapid prototypes to vet new design, interaction, and integration concepts.Collaborate with vendor and employee resources to deliver projects on time and with a high level of quality as measured by performance, uptime, and maintainabilityProactively identify bottlenecks in the system and work to resolve these issues before they become a problem.Required ExperienceAt least 8-10 years of working experience, preferably in Banking environmentsAt least 3 – 5 years of working experience in Actimize development especially in WLF and SAM solutionsExcellent written and Verbal communications skillsCandidate with prior experience of SAM 9 will have an advantageRelevant AML experience in banking environmentCore Java, Spring Framework would be favourably consideredFundamental knowledge of distributed Architectures, SOA, Micro-services, PaaSExperience in DevOps Operating Environment will have an advantageAble to perform Linux / Windows scripting.A Bachelor's degree in Computer Science (or equivalent experience)
Skills Responsibilities;Build tools to monitor and manage production job pipe line.Support production application by being part of the on-call support.Rapid prototyping with code, using scripting language like python/Perl.Communicating with the back/front-end developer to build monitoring framework.Participate in product development.Qualifications;BS/MS in computer science Knowledge in scripting with Perl/python/shell scriptA solid technical background in supporting Big data systemHands on experience with Spark/HDFS/HIVEExcellent ability and methodology to troubleshoot and identify the root Read more
cause of issuesExpert in data structure, algorithm and passion for solving hard problems.Experience with Agile & DevOps methodologies.Be dynamic, fast working and absolutely reliable, capable of working under tight schedulesGood to have knowledge of coding in Java/ScalaEAP No. R1982267EA License No. 95C5411
Skills

The candidate will be responsible for open API design and development to extend our Wealth Management Platform, working within an extensible loosely coupled services framework to drive innovation and enhance platform and related applications capabilities in this area.Description:The candidate will also support the development teams in the design and build of highly responsive & robust micro services following best practices of API design & development.Besides technology, the candidate Read more
should also have an interest in picking up domain knowledge in Wealth Management, as proposed solutions should address a specified business problem.Strong requirements analysis and problem solving skills using a structured approach is a must, with an emphasis on flexibility and resiliency to fast moving changes.Whether the technology is used to solve existing business problem or utilising the technology for new business opportunities, the candidate is expected to ensure that the proposed solution fits into the existing BOS technology and application landscape and comply with existing security and IT standards. This may involve performing Proof of Concepts (POCs), working with third party vendors and/or internal staff to ensure that a proposed solution actually works.He/she should also be comfortable in demonstrating these experimental software solutions to external and internal stakeholders. The candidate will also actively assist in research-related initiatives that explore and push the boundaries of innovation of the bank's platforms. Requirements:A Bachelors or post-graduate degree in Computer Science, Computer Engineering or related disciplineSound background in enterprise software architectureKnowledge and experience in Swagger framework, SOA, Micro-services, HTML5,Web 2.0 etcPrior exposure to wealth management, asset management or portfolio management is a plusReasonably familiar with information & network security in a banking environmentMust have experience in:o Open source DevOps toolso Programming skills in Java and/or PythonStrong interpersonal skillsTeam player, accustomed to working as part of a virtual teamGood communications skills in both written and verbal English
Skills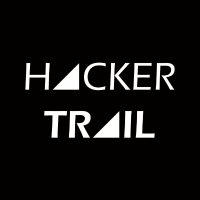 The candidate will be responsible for open API design and development to extend our Wealth Management Platform, working within an extensible loosely coupled services framework to drive innovation and enhance platform and related applications capabilities in this area.Description:The candidate will also support the development teams in the design and build of highly responsive & robust micro services following best practices of API design & development.Besides technology, the candidate Read more
should also have an interest in picking up domain knowledge in Wealth Management, as proposed solutions should address a specified business problem.Strong requirements analysis and problem solving skills using a structured approach is a must, with an emphasis on flexibility and resiliency to fast moving changes.Whether the technology is used to solve existing business problem or utilising the technology for new business opportunities, the candidate is expected to ensure that the proposed solution fits into the existing technology and application landscape and comply with existing security and IT standards. This may involve performing Proof of Concepts (POCs), working with third party vendors and/or internal staff to ensure that a proposed solution actually works.He/she should also be comfortable in demonstrating these experimental software solutions to external and internal stakeholders. The candidate will also actively assist in research-related initiatives that explore and push the boundaries of innovation of the bank's platforms.Requirements:A Bachelors or post-graduate degree in Computer Science, Computer Engineering or related disciplineSound background in enterprise software architectureKnowledge and experience in Swagger framework, SOA, Micro-services, HTML5,Web 2.0 etcPrior exposure to wealth management, asset management or portfolio management is a plusReasonably familiar with information & network security in a banking environmentMust have experience in:o Open source DevOps toolso Programming skills in Java and/or PythonStrong interpersonal skillsTeam player, accustomed to working as part of a virtual teamGood communications skills in both written and verbal English
Skills

Your career starts here. Everybody tells you that technology is the world's fastest growing industry, but what if you could really see for yourself? If you think a career in tech is just about coding, think again. Some of our consultants are currently working on exciting advancements in technology, including robotics, automation and more. FDM is an award-winning graduate employer. We're passionate about kick-starting graduate careers in technology Read more
and support you every step of the way. When you become an FDMer, you'll first be trained in our Singapore academy. Following training, you'll gain two years of commercial experience. It doesn't stop there, many of our consultants go on to work permanently with the client, work internally at FDM or choose a different pathway using the connections and experience they've gained. Over 3,000 FDM consultants are currently placed with our clients, working in a variety of roles including; DevOps, Project Support Office, IT Service Management, Software Development, Business Intelligence and Business Analysis. We work with prestigious clients all around the world including; DBS, Standard Chartered, ANZ, RHB to name a few. Your opportunity to make an impact in the industry starts here. We're seeking candidates who are interested in IT Service Management / DevOps.5 reasons why FDM is for you:Commercially relevant training and development of employability skills including Microsoft Excel, and interview techniques alongside access to industry-recognised qualifications Excellent employee benefits, including the prestigious 'Consultant of the Month award' and the option to join FDM's Buy As You Earn share scheme Individual mentoring and ongoing support throughout your entire FDM journey Tech talks, social and networking eventsThe ideal FDMer has:Excellent communication skills and an ability to build relationships Ambitious characteristics with a drive to succeed within tech A degree, preferably within a STEM discipline but all degrees considered Strong analytical skills Good decision-making skills within fast-paced working environments An interest in working nationally to support our clients Commitment to a two-year contract with FDM upon completion of the training periodThere's no need to wait until September to apply, we have start dates all year round. Culture and Diversity At FDM, our culture is unique. From charity partnerships to networking events, we are proud to provide a range of opportunities for you to get involved in, broaden your network and help you build relationships. Not to mention our renowned diverse workforce - in 2018 we were awarded Diversity Employer of the Year and we continue to prove that we're inclusive by nature through our initiatives including Women in Tech.There's never been a better time to start a rewarding career in technology. Make an application today and see where your career will take you! Training start date: 15th April Apply now Thinking of applying but want more information? Visit our website fdmgroup.com
Skills
At DSTA, we develop leading-edge technological and engineering solutions for the defence and security of our nation. The multidisciplinary nature of our work in engineering, infocomm technology and cybersecurity includes data analytics, artificial intelligence, robotics, machine learning, sensors, space, communications and military systems.DSTA is committed to develop you holistically with our comprehensive professional and personal development programmes. You will grow in a collaborative and dynamic environment where innovation Read more
thrives and immerse yourself in work that truly matters. Join us to make a difference and make an impact on the defence and security of the nation!OpportunityThe Enterprise IT Programme Centre works at the forefront of digitalisation of MINDEF and the SAF. We are looking for motivated software engineers to join the Enterprise IT Programme Centre. You will deliver projects aimed at transforming MINDEF/SAF's business processes and operations and improving the digital experience for our users. You enjoy collaborating and working with multi-disciplinary teams to harness digital technologies to accelerate the agile delivery of quality digital capabilities. This role will require you to:-Adopt design thinking and customer-oriented approach such as agile software development practices to manage and deliver quality solutions-Work with our community of UX designers, developers and engineers to deliver enterprise engineering products in an exciting and fast-paced environment-Harness emerging technologies in the Internet-of-Things, Artificial Intelligence and Data Analytics to deliver business value, enhance service experience and transform the way we work in MINDEF and operate as the SAFRequirements-Degree in Computer Science, Information Systems, Computer Engineering, or related fields-Experience in modern web and application technologies/stack such as Java, Node JS, Angular -Good knowledge of agile development, devOps and cloud technologies-Team player with good communication skills-Passionate and self-motivated
Skills