Sign in or register for a JobTech account.
Jobs that require

diagrams and drawings

skill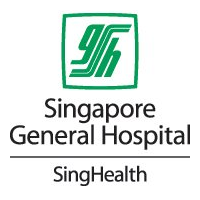 Job DescriptionYou will participate and support in the development of space plans, physical plans and support infrastructure plans for each phase of development, as well as project secondary demand and facilities required for the SGH Campus and optimal space allocation against identified costs.Specific duties include:Assist in the liaison with consultants and contractors during the planning and construction of infrastructure development projects- To review and approve contractors' submissions on Read more
work method statements and risk analysis to facilitate safe work access within premises of SingHealth institutions- to address patient, public and staff concerns on operational workflows at planning and construction phases- to support in formulation of public and staff communications arising campus infrastructure development- to assist in implementation of ad-hoc campus infrastructure development project Assist in the review and tracking of tender documentation and contractor shop drawing submissions for new development project Assist in custodial duties for SGH campus infrastructure development, including on-going review of and regular updates on- Connectivity - Campus road network, pedestrian linkages, shuttle bus and future people-mover systems- Car parking facilitiesAssist in liaison with MOH and SingHealth stakeholders on master plan implementation and feasibility studies for upcoming development projectsJob RequirementsDegree in Architecture / Engineering / Project Management or equivalent with minimum 3 years relevant experience in planning and development of major facilities and infrastructureAble to work independently as well as in a teamGood interpersonal and communication skills
Skills

Dylan Then Reg No: R1878687 The Supreme HR Advisory Pte Ltd EA No: 14C7279 WhatsApp 8450 5705
Skills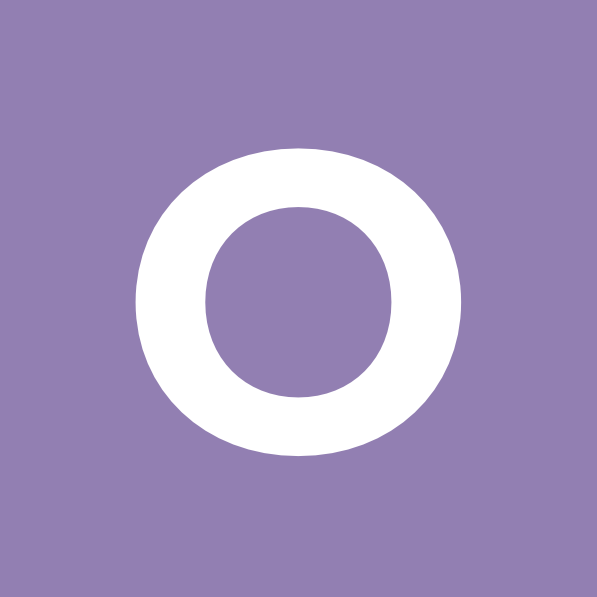 Project Manager (HDB/Commercial) Preparation of Extension of Time Claim Prepare, Verify and Submission of project operation and maintenance manuals (OMM), As-built Drawing etc to consultants / Employer and obtain Maintenance Certificate and Final Completion Certificate Attend all consultants (technical) and client meetings Monitor and see thru all critical items with effective resolution Ensure Project Schedule on time Ensure that the project's cost operates within the budget Implement system Read more
and disseminate instruction from Head Office to Sites Ensure the site comply to requirement from MOM, NEA, LTA, Drainage Department, and National Park Determine and ensure optimum staffing and training to meet requirements for program delivery Responsible to developing staff through coaching, mentoring as appropriate to improve performance quality delivery and P&L Bottom line RequirementsDegree in Civil Engineering, recognized by the PE Board Min. 3 years as a Project manager Candidates with more years of experience will be considered for the senior PM role Able to build good relationship with clients, clients representative, consultants and subcontractors Attend to all queries or feedback to the fullest satisfaction
Skills

Our client is a local established company that supplying their own branded machines in tube tooling and pipe working equipment for the maintenance, repairs and manufacture of coolers, boilers, condensers, and pipe works.Currently they are seeking CNC Machinists to join them.Responsibilities:Set up and operate the CNC Mazak or Hurco 5-axis machine.Read and interpret technical drawings and perform machining works as per drawing and instructions.Perform simple troubleshooting of machines.Ensure Read more
the safety protocols are follow in the working environment as per required. Requirements:Must have at least 2 years' experience in CNC Turning Mazak or Milling Hurco.Able to work independently.Able to commit OT when is required. Other Jobs Information:Monday – Friday 9am-6pm; Saturday 9am-1pmWorking location: Central areaUp to $2500 (depends on experience) Candidates who are interested please email your updated resume to recruit24@tbs.com.sg We regret that only shortlisted candidate would be notified. Tan Joo YeeTranscendent Business Services Pte LtdEA Licence: R1871645/10C5505
Skills

If you are interested to apply, kindly WhatsApp me your updated resume in DOC file and allow our Consultant to match you with our Clients.Whatsapp: +65 93985397 (Jeslyn)(Erantha Lim Jia Ying) Reg No: R1874710 The Supreme HR Advisory Pte Ltd EA No: 14C7279
Skills

Dylan Then Reg No: R1878687 The Supreme HR Advisory Pte Ltd EA No: 14C7279 WhatsApp 8450 5705
Skills

Architectural Shop Drawing DrafterProject : A&A Kitchen Project
Skills Why You'll Love CiscoWe change the World, you will become passionate about your employer and the brand you represent. Everything is converging on the Internet, making networked connections more meaningful than ever before in our lives. Our employees' groundbreaking ideas impact everything imaginable, from entertainment, healthcare, and education, to public and private sectors, smart-cities, and everyday devices in our homes. Here, that means we will take creative ideas Read more
from the drawing board to dynamic solutions that have real world impact. Cisco is evolving a rich solution portfolio of next generation software, hardware, and services to meet customers' changing business requirements in the digital economy.What You'll DoThe Solutions Integration Architect (SIA) is a critical customer facing role that requires the instinctive ability to recognize gaps in customer capabilities and translate them into business requirements and an execution strategy. The solutions typically span horizontally cross architectural boundaries and may call for development of new solutions where none exist and clearly target solutions to business challenges and drive outcomes in the customer environment. You are responsible for the development of the overall vision that underlies the customer centric solution, and play a primary role in the design and implementation of that end-to-end solution. You are expected to transform single solutions into repeatable solutions that can be used across a larger customer base.To be successful, you will be expected to establish deep and strategic customer and industry relationships. You will collaborate with and influence senior level executives in top customer accounts across other Cisco organizations and in recognized industry forums. You are also responsible for engaging and influencing multiple constituents across the Customer Experience organizations.Key Responsibilities:Recognize opportunities that are possible and practical leading to a longer-term account strategy and roadmap.Executes and implements by leading cross-services delivery organizations for AS-wide engagements.Clearly illustrates the value of Cisco services to the customer by aligning Services' skills, efforts, and deliverables directly to the business, operational, or transformational outcomes objectives for beachhead accounts or large accounts.Manages business constraints for implementation.Lowers customer risk and leverages customer assets by consolidating and reconciling inter-operability requirements, refining and validating dependencies, and confirming readiness for transformation (multiple customers, vertical, or segment, existing solutions).Applies understanding of Cisco horizontal, or cross-architectural, solutions to develop repeatable business level proposals.Uses multiple technologies to create vertical- / segment-specific solutions for our customers as needed.Creates delivery cohesion by coordinating and orchestrating the multiple services being delivered into a single effort/outcome.Creates opportunities by identifying gaps in customers' capabilities and relating them to business and technical architectures (solutions).Creates foundations for success by formulating high-level implementation and migration strategies.Transforms process, operational, and business architectures into technology enablers.Partners closely with Program Managers to own the project life cycle, from initial kickoff through requirements analysis, design, and implementation phases for projects within the solution area.Owns business solution roadmap for assigned customers.Surveys market landscape for solution insights, direction, vendors, and methods.Drives business development life cycle by serving as a SME to help identify and qualify business development opportunities and influence incremental growth.Develops and maintains vendor and partner relationships across the ecosystem.Builds and maintains repository for deliverables, methodologies, and engagement collateral to enable leverage and re-use.Provides direction to and coordinates efforts of engineers and Solution Architects across all Services.Actively guides Services Sales pursuits to closure and takes direction from Theater Leads, SDEs, and Enterprise Architects.Who You'll Work WithCisco's Customer Experience (CX) team is one of the highest growing areas at Cisco. Passionate about the management and automation of customer's hybrid IT, consultants work with some of the largest and thought-leading customers in the world. This Professional Services group helps build solutions, leads implementations, and enables customer self-sufficiency on market-leading Cisco software products.As a SIA, you will report directly into the Theater Delivery Team and be in charge of the installation, integration, customization and delivery of software products focusing on cloud and networking orchestration and automation. There will be significant customer interaction including on-site delivery for POCs, Production-Pilots and Production deployments.Who You AreYou have experience in designing, deploying and maintaining Enterprise networks, as well as deep knowledge in network configuration of Enterprise and Data Center products, routers and switches.You integrate systems to multiple enterprise applications.You transfer knowledge of implemented software and processes to customer in hands-on sessions, and by creating customer-facing documentation.You are able to explain technical issues and present information in a concise manner to both technical and non-technical personnel.You maintain effective working relationships with assigned customers and project managers.You effectively work independently and as part of a team to implement solutions for customers.You generate network configurations from Low Level Design for highly complex networks.You plan and execute highly complex Network Upgrade and Network Migration activity.You have a University degree and 8+ years of experience in network engineering or a telecommunications support environment.You are skilled in communication, conflict management, negotiation, presentation/demonstration, and written communication.You have excellent troubleshooting skills.You are a trusted advisor to customers and the business.You can create technical documents, such as method of procedures, solution design, installation procedures, testing procedures, troubleshooting guides, etc.You possess knowledge of regulatory environment, policies, and industry requirements specific to customers served (i.e. HIPAA, FISMA, Sarbanes-Oxley, etc.).You deliver long term, strategic business relationships that bring business growth results.You have Financial Acumen – understand finance and P&L process and standards.Desired Experience:You have deep expertise of OSI Layer 2 (Spanning tree, vPC, Fabric Path, EtherChannel, VLAN, etc.), Layer 3 switching/routing (OSPF, EIGRP, ISIS, BGP, MPLS, IPv4/6), DNS/DHCP WAN/ISP, network virtualization (N1kv, VRF), basics of higher layer protocols: SSL/TLS, HTTP, real-time traffic (voice/video), NFS, database access protocols.Extensive experience in Cisco's Data Center Product Line: Nexus Products (N9K, N7K, N5k, N2k, N1kV), Catalyst products (65xx, 49xx switches).Advanced degree or certifications strongly preferred (CCIE).Why CiscoAt Cisco, each person brings their different talents to work as a team and make a difference.Yes, our technology changes the way the world works, lives, plays and learns, but our edge comes from our people.We connect everything – people, process, data and things – and we use those connections to change our world for the better.We innovate everywhere - From launching a new era of networking that adapts, learns and protects, to building Cisco Services that accelerate businesses and business results. Our technology powers entertainment, retail, healthcare, education and more – from Smart-cities to your everyday devices.We benefit everyone - We do all of this while striving for a culture that empowers every person to be the difference, at work and in our communities.We are an equal opportunity employer and value diversity at our company. We do not discriminate on the basis of race, religion, color, national origin, gender, sexual orientation, age, marital status, veteran status, or disability status.
Skills * No quota for work permit application or other passesREQUIREMENTS:Minimum Degree in Mechanical/ Engineering or equivalent.Good understanding of Precision machining processes.Well versed with manufacturing process and good understanding of material specifications common to Ironmongery industry.Minimum 3-4 years experience in mechanical field or Ironmongery industry.Well verse in AutoCAD & Solid work softwareDUTIES:Prepare Product/ Architectural/ Mechanical drawings with AutoCAD/ Solid Work.Work within stated procedures to ensure that design records/ controls Read more
are maintainedProvide product technical support to customer/ supplier.Ensure supplier's quality meet our Quality Standard.To initiate/ propose/ participate in Quality Improvement.Take part in new product development.Other ad-hoc job assigned by the supervisor.To apply - send your resume to hr@singtact.com. Thank you.Kathy Neo R1109766
Skills Responsibilities:Based in retail stores to promote company products (Woodlands ,Jurong, Central)Provide information on promoted productsInitiate contact and conversations with customers, drawing their attention to company productsAddressing customers' concernsReplenish and check stocks, maintaining healthy stock levels in the retail storeOther Ad-hoc duties & sales related supportRequirements:Proven working experience as a promoterAbility to understand customer needs and handle different types of personalitiesStrong listening, communication, presentation and social skillsAble to start Read more
immediately is an advantageWork details:5 days (off on 2 weekdays & entitle to off on 1 weekend per month)Interested Candidates may apply herein or email updated resume in MS Word format, and indicate clearly the position you are applying in the Email Subject line & include the following information to emmanuel@ alphamanpower.com.sg or +818***Full Name:NRIC:Position applying for:Date of availability :*All information will be treated with the strictest confidence. We regret that only short-listed applicants will be notified.Reg No :R1545817
Skills