Sign in or register for a JobTech account.
Jobs that require

digital marketing

skill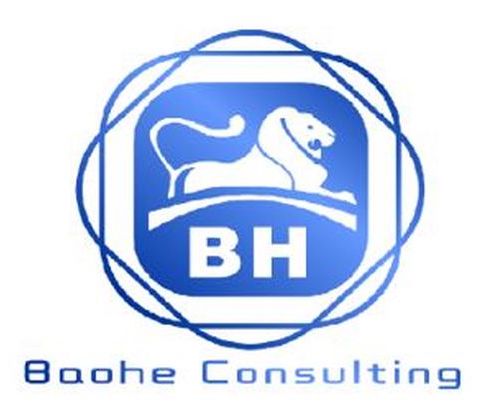 Job Responsibilities:
Manage end-to-end project life cycle from briefing, creative development to delivery for large marketing projects.
Serve as main point-of-contact on projects and marketing campaigns.
Identify roles and responsibilities within projects, develop and manage project timelines, detail workflow execution, ensure deliverable is on time and on target.
Prepare comprehensive project scopes (deliverables, schedules, budgets, resources, equipment, etc.).
Clearly communicate expectations and action items throughout the project life cycle for all contributors within Creative teams and Requesters.
Identify and articulate risks and concerns with management and stakeholders with solutions oriented mindset.
Lead project kick-off meetings with stakeholders and cross functional creative teams.
Think strategically about communication in order to negotiate project schedules, manage expectations, educate stakeholders and resolve issues.
Manage communication and scope of work for out of house creative support and vendors. Responsible for estimates, contracts, budget and legal approval.
Develop critical issues documents; update and change as needed, communicate changes to the team.
Ensure project status meetings happen regularly.
Prepare billing and forecast income.
Prepare functional specifications with project developers.
Provide Clients with all production schedules and critical milestones.
Mentor, coach and develop direct report(s) by creating individual development plans, providing on the job learning.
Meets with clients to understand goals, review audience insight, key messages and product/service differentiators to inform the development of customer-focused content.
Expertly writes content specific to all channels and manages the content review process.
Works closely and brainstorms with project teams to develop creative elements.
Pitches creative concepts and copy to clients.
Revises copy and concepts as required.
Exceptional ability to write powerful and inspiring copy for integrated, multi-channel campaign tactics.
Detail-oriented, accurate, and thorough.
Knowledge of proper English grammar and usage.
Stay abreast of current communication trends, effective methods of digital communication/delivery, and digital marketing tactics.
Communicate and translate data into clear, concise, and compelling message to the target audience.
Support the adoption of best practices for effective concept and messaging development and measurement.
Write creative, powerful and persuasive copy for integrated campaigns and marketing deliverables across all channels (print, digital, and multimedia/videos).
Work with product, creative, channel and digital marketing to understand B2B and B2C segments, go-to-market strategies, unique selling proposition, customer research, and competitive advantages to create compelling campaigns and messaging that delivers against marketing objectives.
Deliver production of creative products including online/digital marketing collateral.
Provide leadership, direction and guidance to the project team, and able to work well with business and technical managers, to ensure business capability provided conforms to user requirements, while adhering to overall architectural roadmap.
Responsible for procurement, vendor and contract management for outsource implementation and consulting partners.
Evaluate the outcomes of the project as established during the planning phase, actual implementation issues.
Be the go-to person between our Product Team and the Marketing Team.
Be the strategic mastermind behind product launch strategy based on new product requirements and data.
Job Requirements:
5 to 7 years of experience in an interactive project management role, working closely and liaise with cross-functional team of Graphic/ Creative Designer, Web UX/ UI Designer, Copywriter/ Content Creator, Developers, etc and Coordinators to fulfil client requests and expectations.
In-depth working knowledge of marketing conception, multi-media design and brand marketing.
Proven in managing and delivering on large scale marketing campaigns.
Technical knowledge in multimedia, print production and video production.
Be a demonstrated self-starter and work well within a highly collaborative, multi-disciplinary team.
Show a clear ability to work autonomously, with solid decision-making skills.
Superior project timeline development, risk assessment and prioritization skills.
Seasoned at managing multiple complex projects simultaneously.
Ability to work efficiently in a fast-paced environment under pressure.
Strong mastery of writing, copy editing and proofreading skills
Some experience with, and working knowledge of, search engine optimization (SEO) strategies and tactics.
Solid project management and facilitation skills; strong knowledge in project governance, processes and standards.
Skills

1. Assist in social media marketing strategy2. Designing online marketing materials3. Work closely with Business Development Executive to coordinate advertising efforts4. Target marketing efforts toward Millenial, Universities and Finance crowd
Skills

Sales of investment platformFollow up and Servicing of ClientsHandle side projects like Social Media Marketing, Culture Improvement projects and Monthly Events PlanningCareer BenefitsFlexible work arrangements1 to 1 MentoringFast track Career ProgressionFlexible pay schemes which can include Basic, Commission, Renewal Commissions and Quarterly BonusesFully Paid Overseas ConventionsJob RequirementsCandidate must possess at least Higher secondary/Pre-U/A level/College, Diploma/Advanced/Higher/Graduate Diploma in any field.Required language(s): English, Chinese (to liaise with Chinese speaking associates)No Read more
work experience required.Required Skill(s): Basic Interpersonal skills, Basic Excel/Word KnowledgePreferably Entry Level specialized in Sales - Financial Services (Insurance, Unit Trust, etc) or equivalent.At least 21 years old (MAS requirement)Singaporean need to apply
Skills Seeking highly creative Digital Graphic/Video Designers who can communicate with high visual impactThe Employer Our client is Asia's leading media organisation, engaging minds and enriching lives across multiple languages and platforms.The company's core business is publishing of newspapers, magazines and books in both print and digital editions. It also owns other digital products, online classifieds, radio stations and outdoor media. The Job Are you are a highly creative Read more
Digital Graphic/Video Designer who can communicate with high visual impact? Do you have expert knowledge of current design software and skilled with fleshing out concept ideas to a final deliverable? In this role, You will work on digital advertising creatives (images, videos, gif) for social media platforms, emails, display banners, and website assets. To be successful, you must have a thorough understanding of branding and marketing, with the ability to vary style and layouts depending on the project and target audience. You should also have a solid understanding of mobile creative design, typography and be skilled in UI/UX. If you think you have what it takes to bring advertising messages to life with visual impact, we want to hear from you!Utilize marketing assets to develop new, unique ideas and adapt key design elements across many different digital touch points while maintaining high standards and overall consistency within established guidelines and best practices from different brand owners. Work with Campaign Managers / Media Buyers / Email marketers to prepare advertising creatives for various campaigns with different audiences. Work with Campaign Managers, Media Buyers & Analytics Manager to test and optimize creative performance via data driven weekly performance reports from Facebook Ads & Google Ads. Conceptualise and create digital creatives such as animated video ads, email campaigns, display banners, and web assets. Ensure visual consistency and branding across various touch points (website, email campaigns, homepage, landing pages, web content, web banners, etc.)The ProfileYou have a digital portfolioand prior experience in web and online design/programming (html emails, landing pages, webpages, etc) Experience in responsive web/mobile design Experience and demonstrated proficiency in Adobe software (Photoshop, Illustrator, InDesign, Premiere). Video editing software of your choice (Apps, Programs, etc) A strong affinity to social media ad platform features. Knowledge of and proficiency coding in HTML5, CSS3 is a plus Strong communication and good interpersonal skills Ability to design emails utilizing a master responsive template and proof creative work in consistency across different email clients on desktop, tablet, and mobile. Be comfortable reviewing digital marketing Key Performance Indicators (KPIs) to continue to inform and evolve design strategyPlease apply for this role using the following link: https://snaphunt.com/jobs/47938031
Skills Temporary, InternshipREAPRA is a venture builder and investment group based in Singapore with a strategic focus on developing sustainable businesses. Our apprenticeship program is designed to provide you with valuable insight into the workings of a venture capital fund and is your gateway into knowing the development of start-ups, from zero to one. This Summer Marketing Apprenticeship Program will give you immense opportunities to gain exposure to the Read more
latest industry trends, through shadowing meetings with internal management, external parties, and budding start-ups. You will also be fully immersed in the strategies and culture of REAPRA, through exclusive insight sessions with senior management, and mentorship by experienced team members. There will be a diverse range of learning opportunities and ample possibilities that are designed to stretch your capabilities, develop your technical and soft skills, and showcase how you can make a difference. You will be spending 12 weeks in our global HQ working directly with the head of our Marketing department or with a CEO from one of our portfolio companies. You will be empowered to recommend specific strategies and action points to not only address pertinent issues and forward-looking scenarios, but also to make a difference in our portfolio of up-and-coming start-ups.You will have first-hand practical exposure in: The marketing department in REAPRA and for our portfolio brands, across multiple industries in South East Asia Curate engaging digital content and producing visuals on a variety of our brands and projects A variety of marketing aspects: Digital Marketing, Branding and Advertising, Marketing Strategy You should ideally be: Available from 13th May to 2 Aug 2019 A undergraduate or postgraduate degree holder in Marketing or Business Creative, self-motivated, have a positive attitude to learn and grow Able to work independently and under pressure
Skills

Responsibilities:Manage the entire sales cycle to grow new business and acquire new strategic merchants. Demonstrate expertise in merchant identification, acquisition, negotiation, onboarding and merchant servicing. Prospect and source new strategic merchants by conducting sales presentations via phone/the internet and face-face meetings. Ensure a deep knowledge of the marketplace platform environment to ensure full merchant understanding of our value proposition. Manage and adhere to SLA and other process related Read more
documents. Collaborate closely with Marketing Team to seek out sales leads Working together with Marketing team on offline and online marketing campaigns (product, promotions and partnerships) to drive business and growth for merchants.Job Requirements:At least a Diploma HolderFamiliar with E-commerce marketplace partnership format Marketing background preferred Prior experience sales or partner acquisition will be an advantage Proficient in PowerPoint Positive attitude, detail and customer oriented with good multitasking and organisational abilityFlexibility to deal with anyone inside and outside of the organization
Skills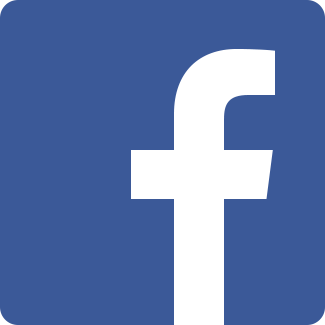 Facebook's mission is to give people the power to build community and bring the world closer together. Through our family of apps and services, we're building a different kind of company that connects billions of people around the world, gives them ways to share what matters most to them, and helps bring people closer together. Whether we're creating new products or helping a small business expand its reach, Read more
people at Facebook are builders at heart. Our global teams are constantly iterating, solving problems, and working together to empower people around the world to build community and connect in meaningful ways. Together, we can help people build stronger communities — we're just getting started. RESPONSIBILITIESBecome an expert in Facebook's solutions for businesses of all sizes and adapt recommendations quickly to suit varying client needsGrow revenue, educate and lead strategic conversations with SMB clients, complex relationshipsDemonstrate expertise in all matters relevant to your book of business, including escalation and troubleshooting to resolve client issuesWork with small and medium clients to improve the performance of their overall Facebook campaignsGather advertiser feedback to enhance current and future ad productsWork cross-functionally within sales and other Facebook organizations to drive revenue and increase customer satisfactionMINIMUM QUALIFICATIONSBA/BS degree with outstanding academic performanceAt least 5 years of experience in account management, brand management, performance marketing, digital marketing, sales or consultingExcellent communication skills, native oral and written fluency in Bahasa Indonesia and English is a mustPrior experience working with Salesforce or other CRM systems is a plus
Skills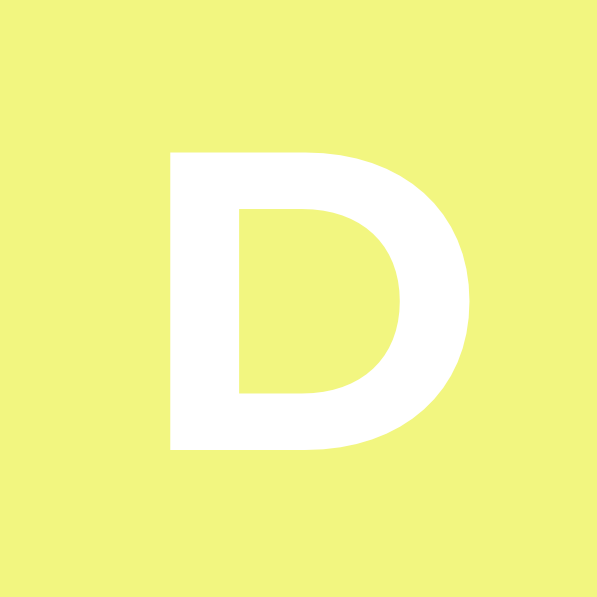 Know more than 5 words to describe blueberries and are not afraid of the main tool panel of photoshop and illustrator? Then apply join us as our EDITORIAL intern! Doki Juice is seeking a brilliant EDITORIAL INTERN to join our high-energy digital marketing team and help drive our company's growth to the next level. Official internships with polytechnics or universities for longer-term internships of at least 5 months Read more
are preferred. You will be working closely with some of the industry's best, learning all of the ins and outs of the content marketing world. We want to give you a hands-on learning experience of how Content Marketing is playing a definitive role within internet marketing. Your role will be as much learning as it is doing. Here at Doki Doki, we truly believe in fostering potential of the individual and having a good time while doing it.EDITORIAL Intern Responsibilities:Responsible for all editorial requirements for Doki Juice's blog, newsletter, social media channels, in particular Facebook and Instagram as well as tradeshow brochures, banners, and marketing materialsImprove our SEO via editorial partnerships Identify and reach out to influencers (YouTubers, bloggers) to share about Doki Juice productsImplement Marketing Strategies to encourage customer retention and loyaltyAssisting with ad hoc duties as required Bonus Points:Pursuing or recently completed educational qualifications in a related field/studyExceptional communication, creative writing skills and ability to work in teamsFluency in English, oral and writtenAble to take photos and videos for social media postsConfident user of Adobe Photoshop, Illustrator is a plusLove reading, writing and has an interest in superfoodsFast learner and like to work independently as well as in a team
Skills $2,000 - $3,000 a monthMarketing and Sales ExecutiveDescription:Implement and follow up with media marketing activities through various social media channelsTo assist with marketing and promoting events via social mediaTo plan, develop and manage social content marketing strategiesTo provide sales support to the teamSupport the development and maintenance of client relationships across sales territoriesEnsure all business administrative tasks are completed, including invoicing, commercial reports internallyAny other ad hoc duties, Read more
as and when assigned.Requirements:Diploma holder is preferredAt least 2 year working experienceExcellent communication skills and time managementAbility to work independently and a good team playerRequired language(s): English and ChineseJob Type: Full-timeJob Type: Full-timeSalary: $2,000.00 to $3,000.00 /monthExperience:Marketing: 2 years (Preferred)Location:Singapore (Preferred)
Skills Job ResponsibilitiesManage and response to customers feedback and issues from Actxa App, Google Play Store, Apple App Store, Facebook and Email Support channels.Manage and categories the issues/feedback and its responses for Actxa Support.Work with Marketing Communications team to draft responses for Actxa Support.Work with Technical team to resolve technical-related issues.Provide weekly reports of the various support channels.Support in various marketing related projects.Assist and support the marketing team on Read more
daily basis.RequirementsMinimum commitment of 3 months.Studies in Mass Communications, Digital Marketing or Business Studies.Active and savvy on Facebook, Google Play Store and Apple App Store.Keen about fitness, technology, digital content and social media.
Skills